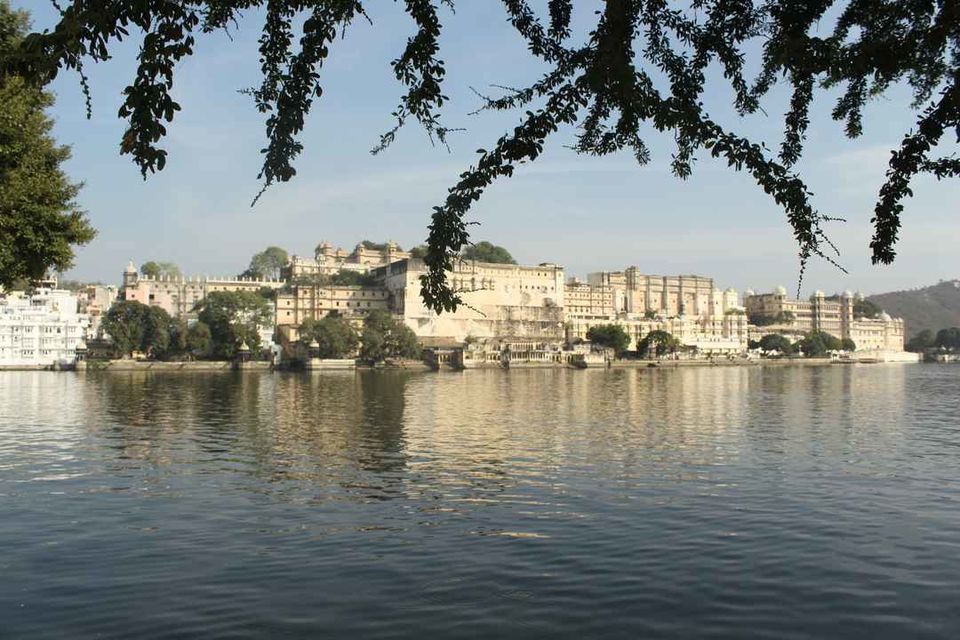 So, I was a bit skeptical about my first solo trip. But, all that changed as soon as I arrived at Rajasthan. It took me by surprise how friendly people are and everybody could speak English.
I stayed at this beautiful hostel called Banjara. It had rooftop from where the lake pichola was visible and the view from there at night was just mesmerising.
(Heads up, every place you visit has entry fees. Not much may be 30-50 rupees for Indians)
I started my day by visiting the City palace. The palace's interior was dazzling. Every corner had something admirable. I spent almost 2 hours exploring this palace. I really wanted to go to boat ride to watch sunset but they were charging 800 rupees and I didn't think it was worth it. So, I decided to go to a park which is inside the premises of the palace.
Sat there and watched the sunset. It was peaceful. Whole day, I was surrounded by people and this place had very few people.
Headed back to hostel and sipped hot chocolate on the rooftop. A roommate of mine suggested this brilliant place to have dinner and oh boy! I am thankful. Place is called Neelam restaurant, home made food cooked by owner's wife. Next 3 days of my stay, I had my diner at this place because it was that good!
I decide to walk to places which ever was within 4kms. This way, I actually got to see the city and also save money. As, auto is the only option here for tourists, they charge as they wish. I took a stroll to explore the city, clicked photos as I desired. Best part of solo is, you can stop and click photos whenever you want.
Next destination was Karni maata. I guess, this would be a great place for sunrise. This temple is situated on a hill and it is near Doodh Talia lake, a small lake. No vehicle goes to the top. You should either trek ( via road or I took the one through a garden near by)or take the cable car. You can see the the whole city from the top of the temple. Stayed there for some time, and trekked down to head to my next destination that is, monsoon palace. Now, this place is a around 6 kms from Karni maata. So, I decided to take a rickshaw. This is the highest point in Udaipur and it gets really cold in the evening. And also, this is amidst forest. There will be a pickup vehicle( if you don't have your vehicle) which takes you all the way up to the palace. There is not really much to see in the palace. But, the view is quite something, adding to this was the perfect chilly weather. At 6 PM, pickup vehicle will take you back to the entrance gate.
I was planning to go to bagore ki haveli the next day, but the auto driver insisted I should go today because it was a Friday and there'll be less crowd compared to Saturday. I reached the city just in time to stand in the lengthy queue to buy ticket for the show. I must tell you, DO NOT miss this show. I mean, the cultural dances and acts were so good. Ladies were dancing with fire and puppet show like I have never seen before. This is a treat to eyes. Every performance was awe-inspiring!
After this magical performance, I visited the lake pichola which is right next to bagore ki haveli. At night, this lake is so calm. Palace golden lights reflecting on the calm water is soothing.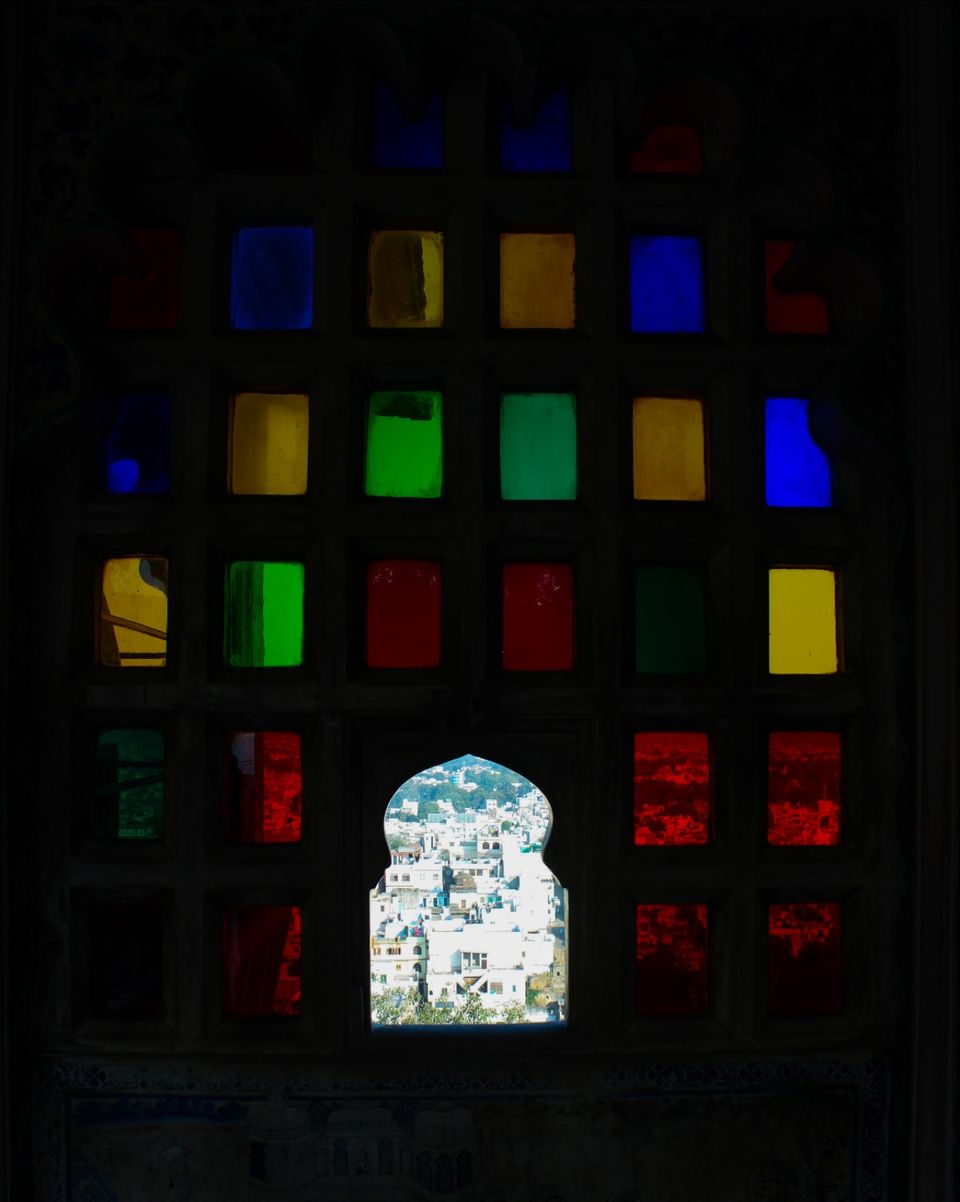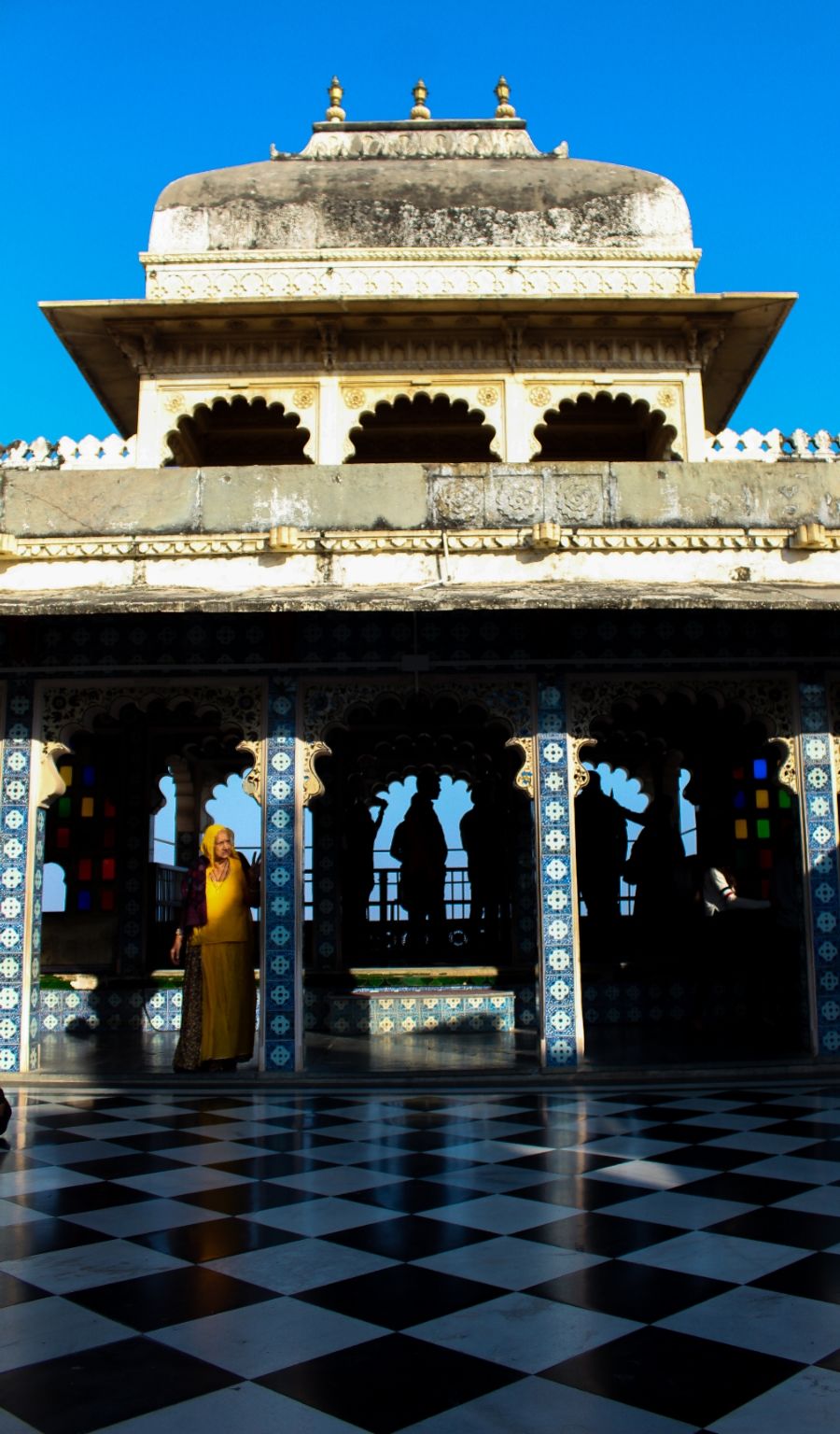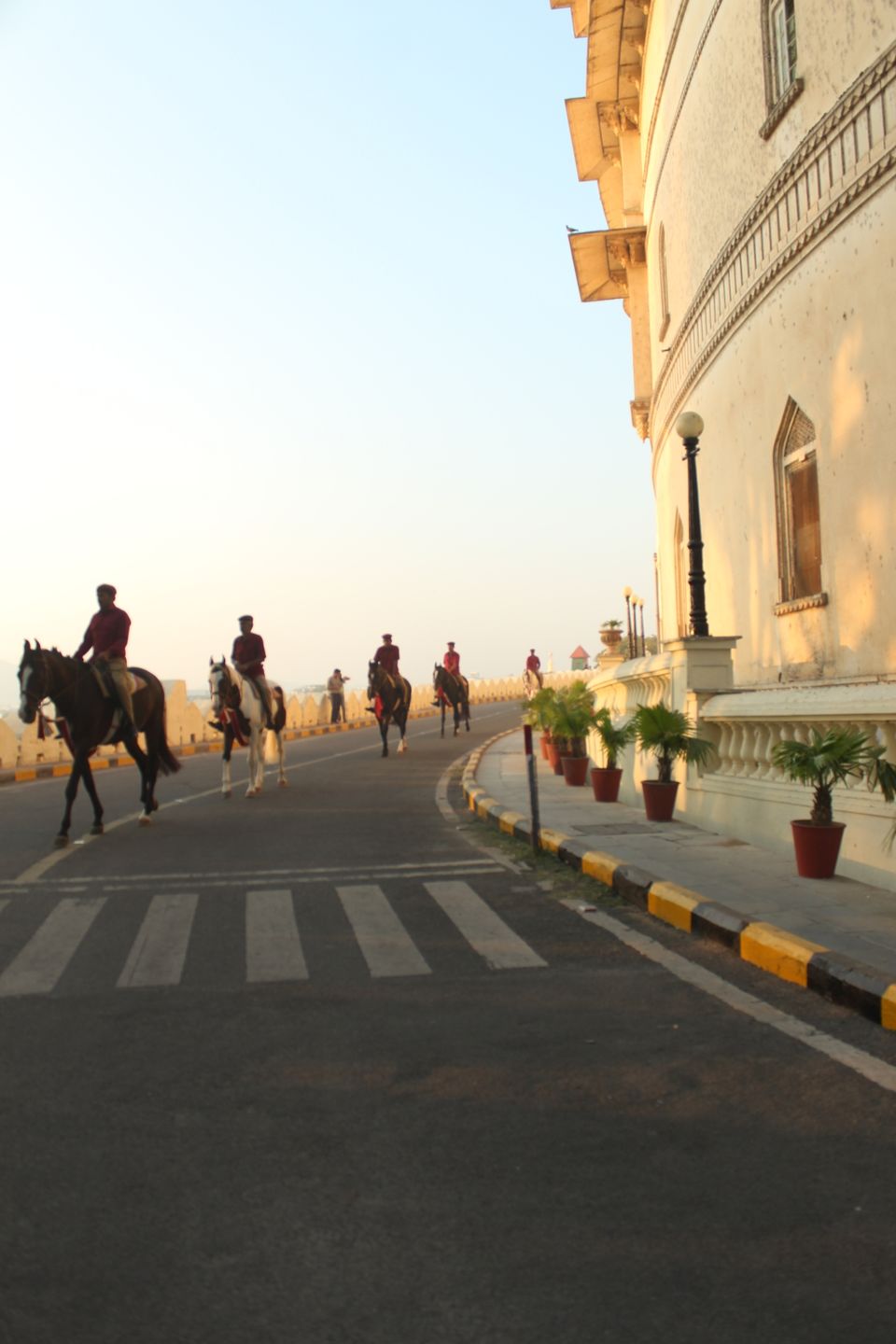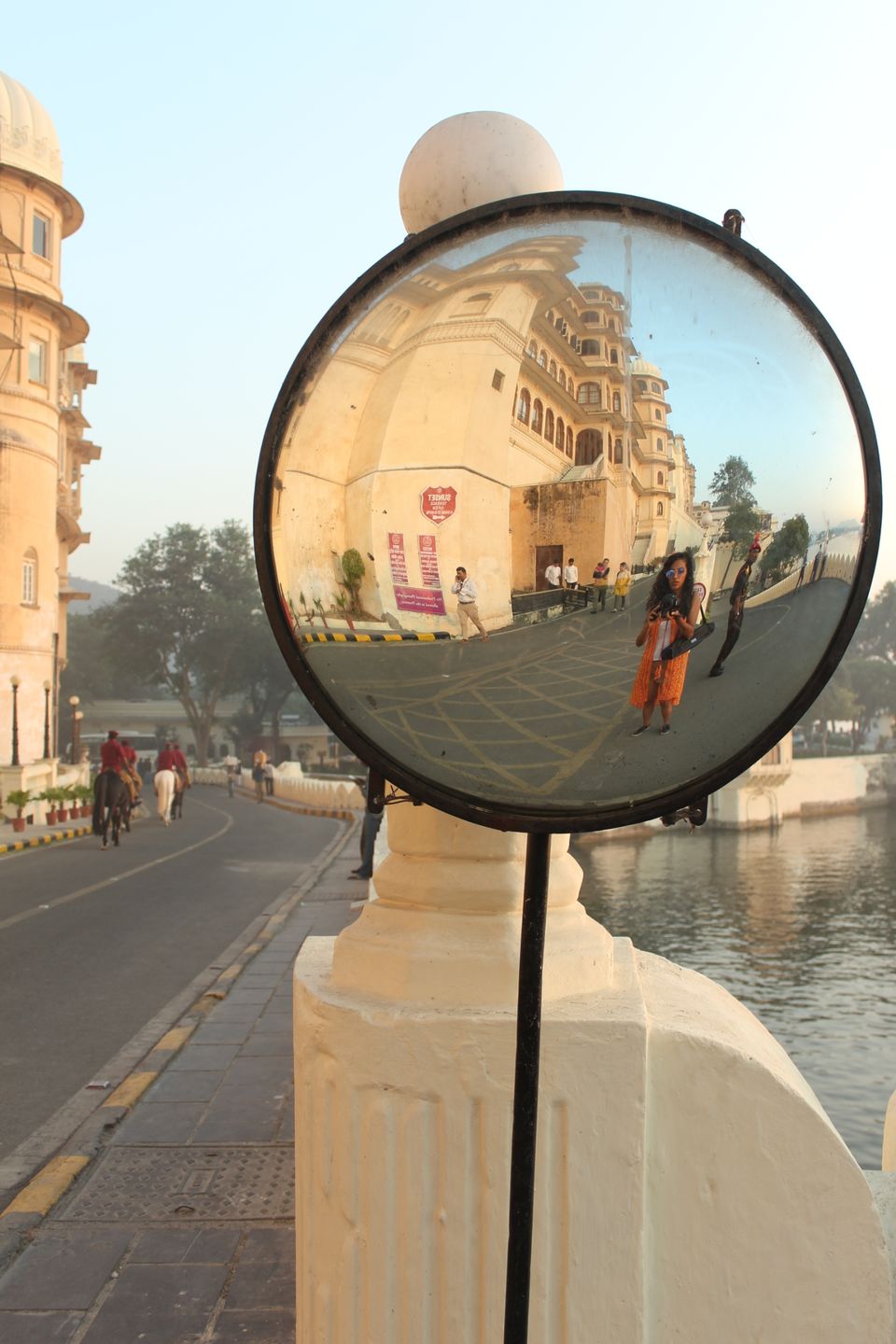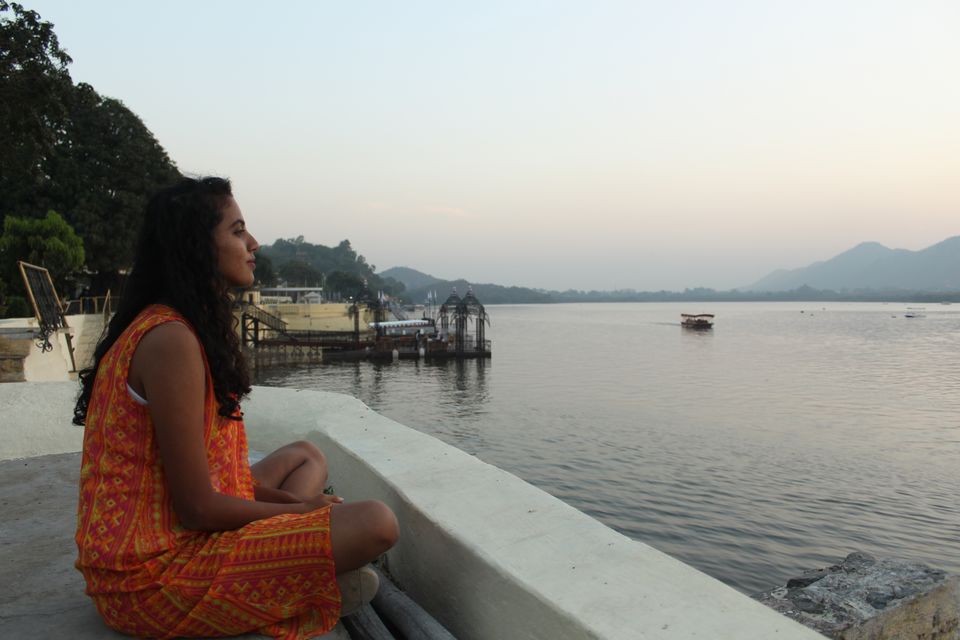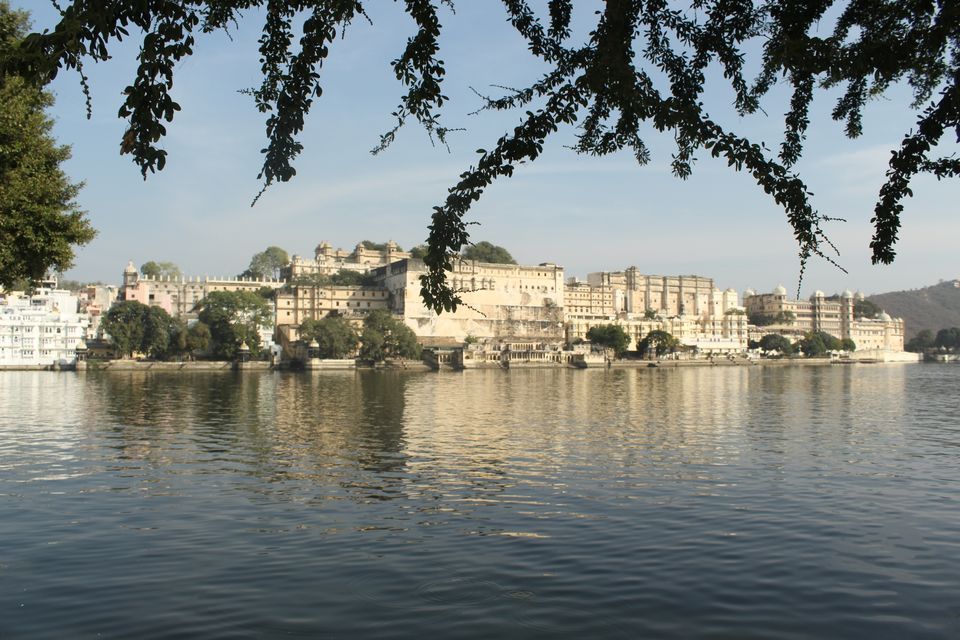 My last day in Udaipur, I wanted to cover every inch of this beautiful lake city. Explored pichola lake and fateh sagar lake, ambrai ghat, gangaur ghat. You wouldn't even realize how the time passes by. Every nook and corner is beautiful. There are cafes everywhere. The lake side cafes are beautiful. I had my lunch at this cafe called Jheel's ginger coffee bar. Small and cute cafe with amazing view of the lake.
I spent my rear of the day at gangaur ghat. There was a man playing the folk instrument of Rajatshan( Ravanhatha is the name I believe). This is undoubtedly one of my favorite sunset. I mean, you have water, you have reflection of once palace now turned into Restaurant Ambrai, pigeons flying in circle, folk music.
Boarded the 6 AM train to Chittorgarh to see the UNESCO heritage, Asia's largest fort Chittorgarh fort. Man! This palace is so humongous, you need rickshaw to take a tour inside the palace. I saw the the famous rani Padmavathi palace and the place where Jauhar took place. I didn't feel like staying there for long so I went back to Udaipur. I had to board the bus to Jodhpur from Udaipur.
I arrived early morning to Jodhpur and I stayed at a hostel called Raahi. This too was a pretty hostel although, I missed the lake view very much. Jodhpur has good public transposition. I travlled by bus till Ghanta ghar. Explored the local market, bought myself orange glass bangles, visited toorji ka jalhar ( step well).
I was determined to see the blue painted houses and walk through those streets while I head towards mehrang fort . Couldn't really find much blue painted houses when I walked, would agree there were some pretty streets. The view from Mehrang fort is very beautiful. That's my favorite fort in Rajasthan (among which I have visited). I didn't know where were all those blue houses when I walked through the streets, watching the city from the fort, I realized, it is blue city, indeed.
After I explored the fort, I tried zip lining by flying fox. The fort has 2 big lakes just outside. I wouldn't have even noticed the lake otherwise. Once you reach the opposite side of the fort, do you actually see how magnificent the fort is. This view was really good. Don't miss to see the fort from opposite side. Fort, lake and the blue city. What more can you ask for? After I was done with zip lining, I found a place where there were no people at all, climbed on top of the compound, enjoyed the sunset and wished I had stayed for more than 1 day at this city.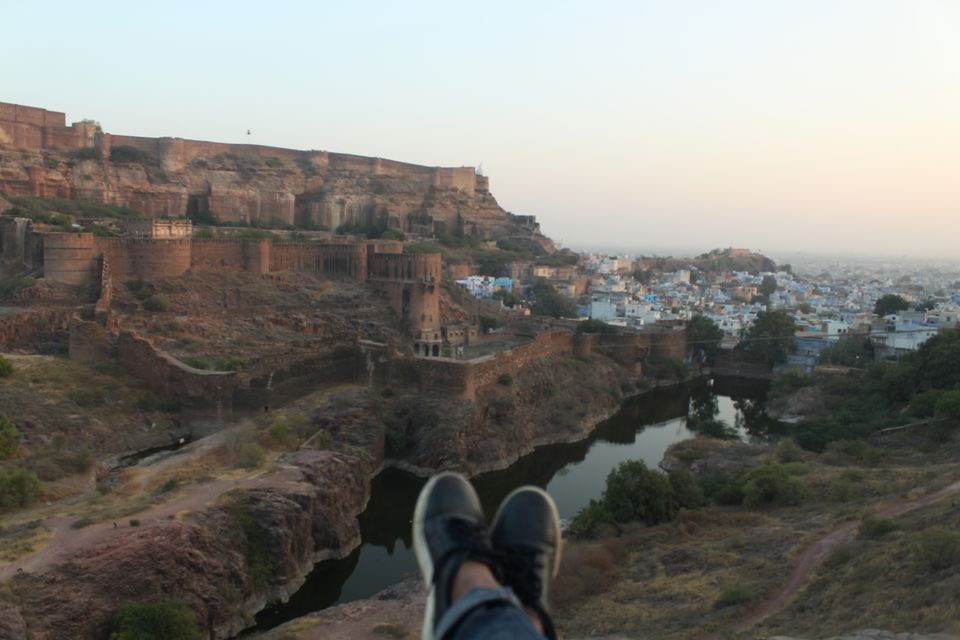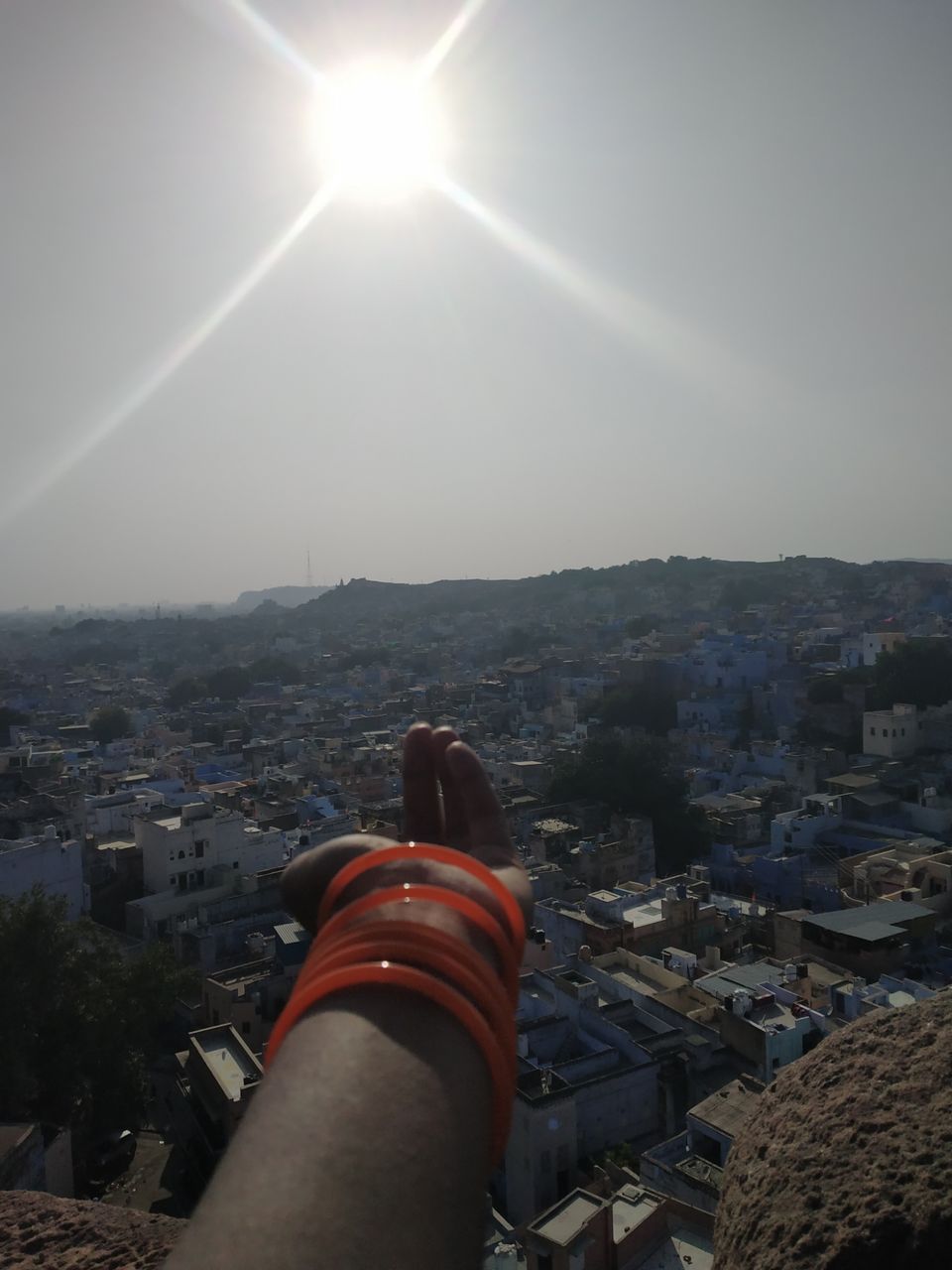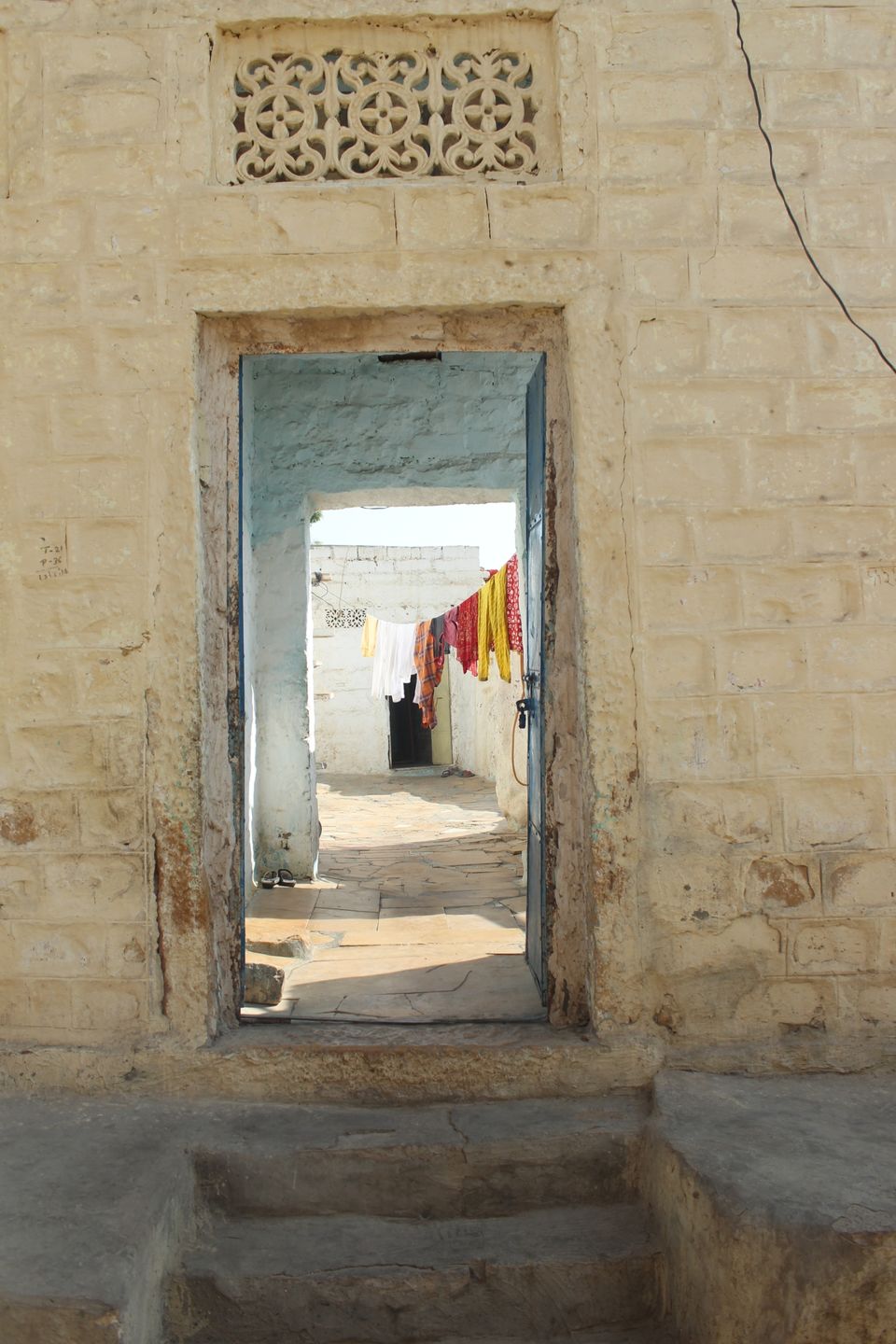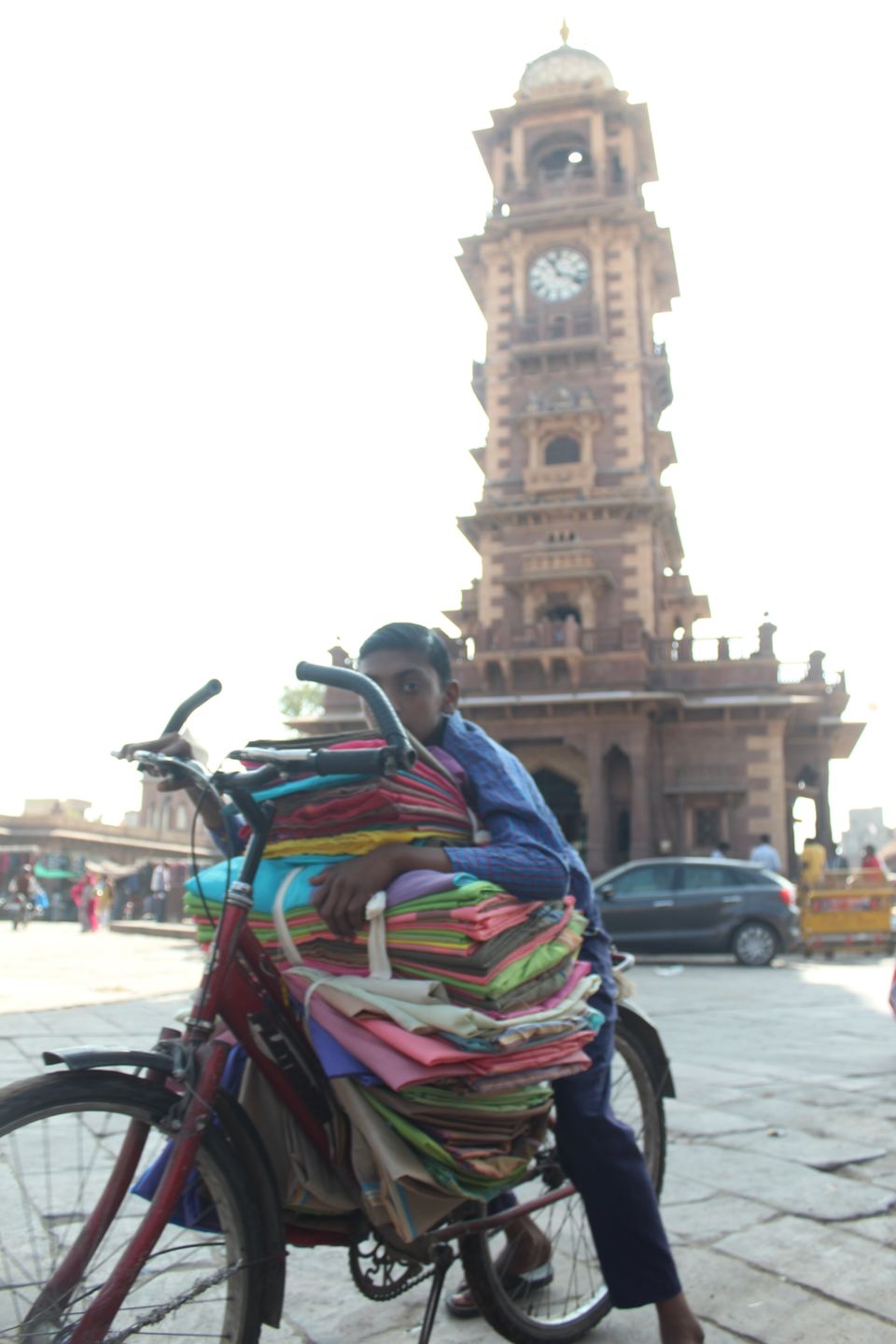 Arrived at Jaisalmer in the morning. Again, I stayed at a hostel called tokyo palace. Though, it wasn't much of a hostel, owner and other staffs were real nice. I walked to Jaisalmer fort. Every house on the way was built using yellow stone that's golden in color, hence the name golden city. And each house has those beautiful detailed carvings. Almost like every house is a part of the palace. This fort is one of the few living forts in the world. Different communities and royal families still residing in the fort. After the fort, I visited patwon ki haweli, this one is not big but, beautiful one. I really loved the carvings on the outside. The entry is restricted to private rooms. Of course, you can go if you buy tickets. Later in the afternoon, I headed to gadsisar lake. This lake is so peaceful. Watching the sunset here was a bliss.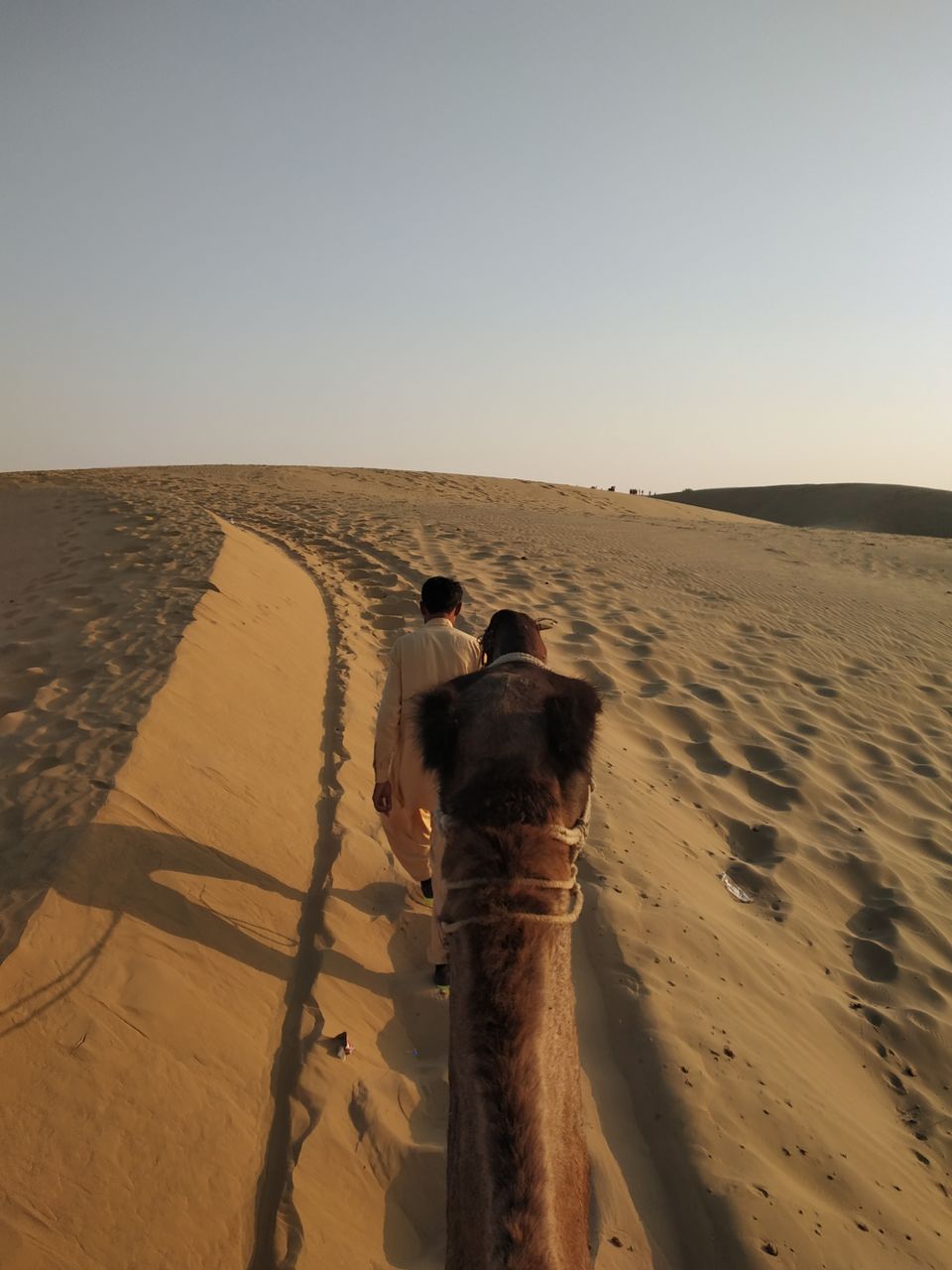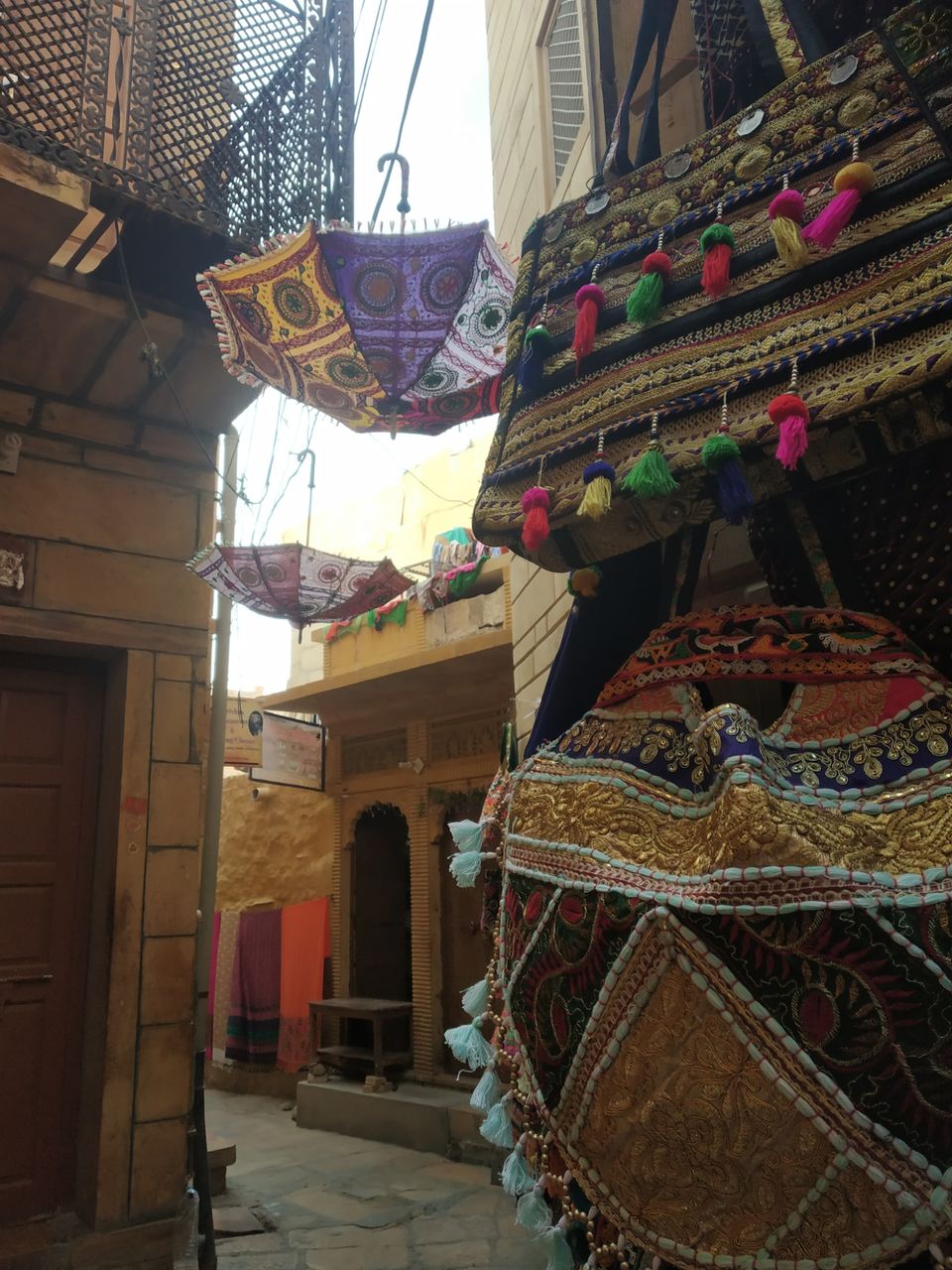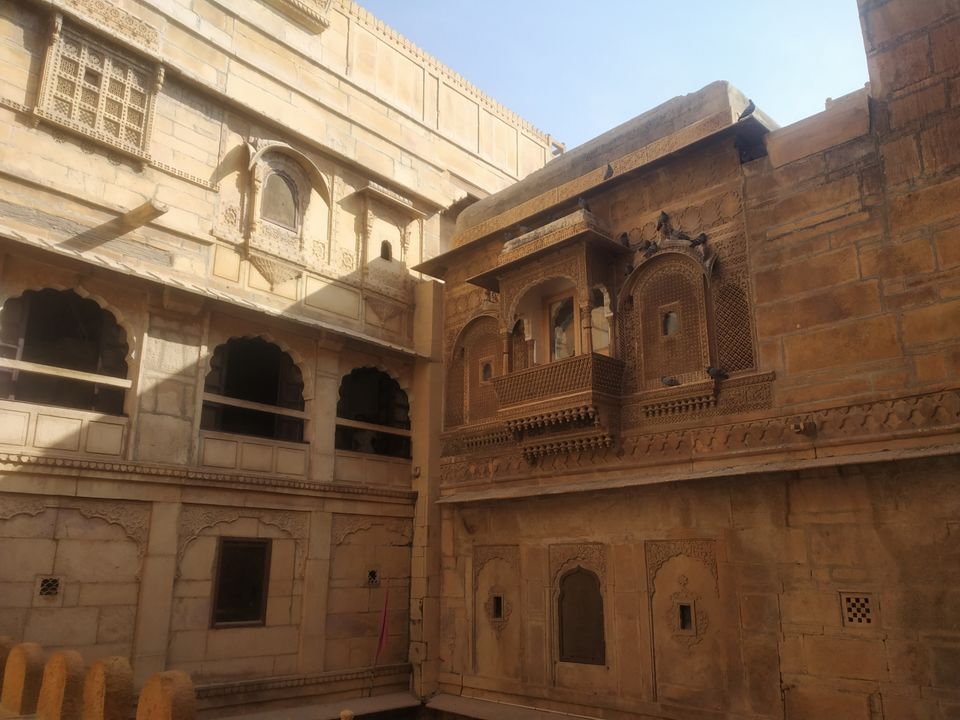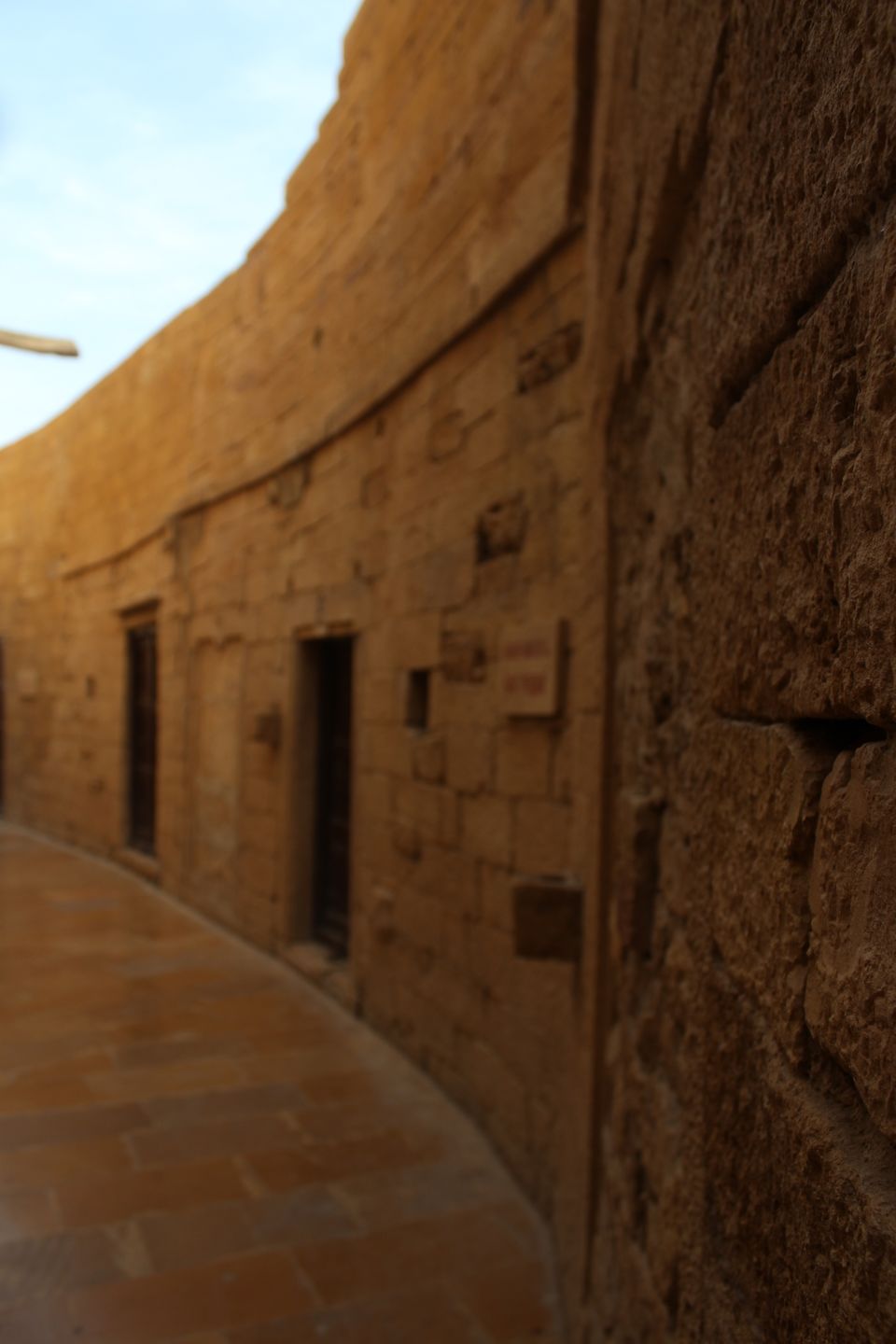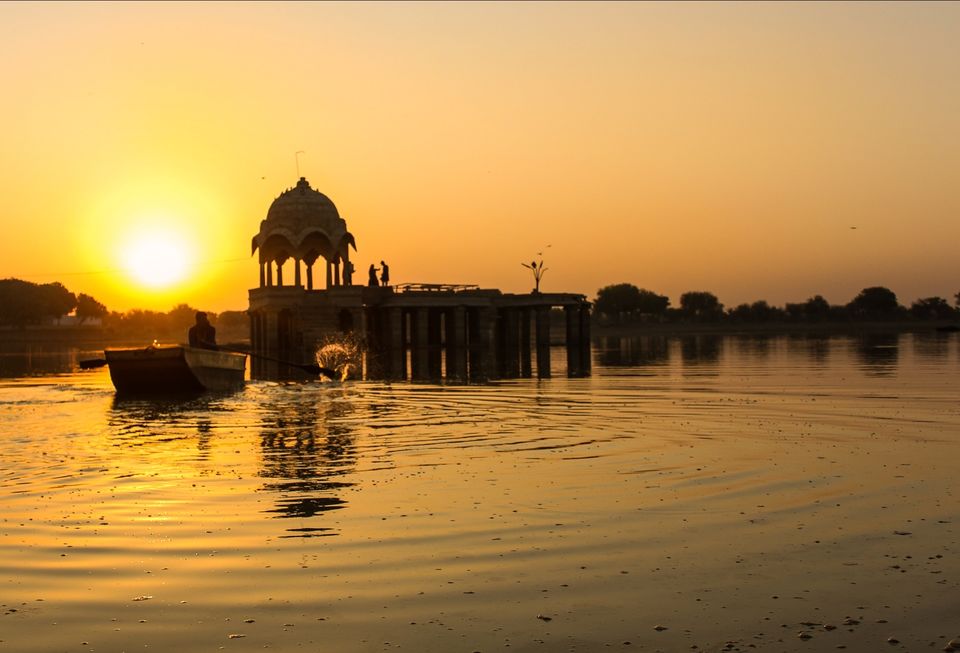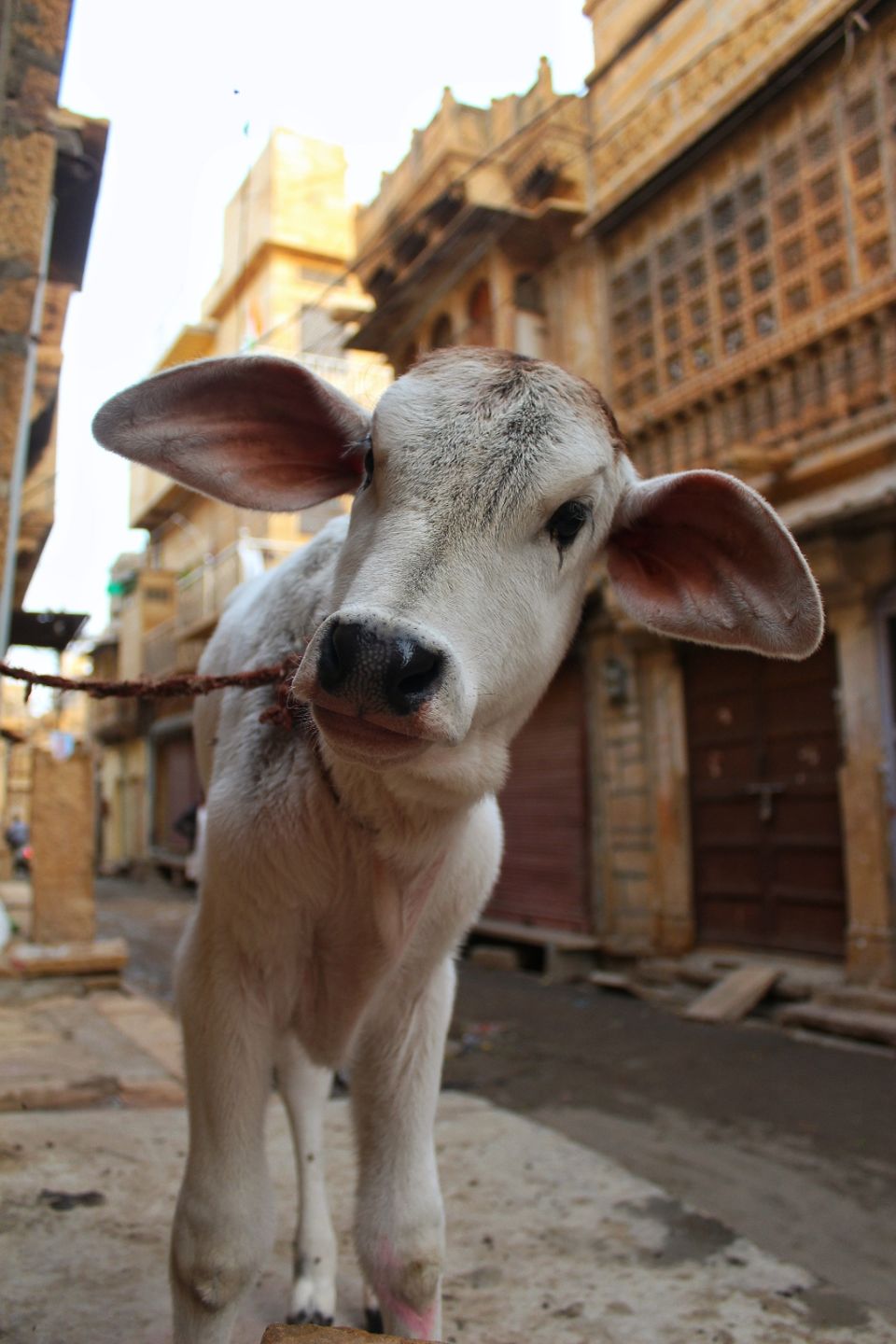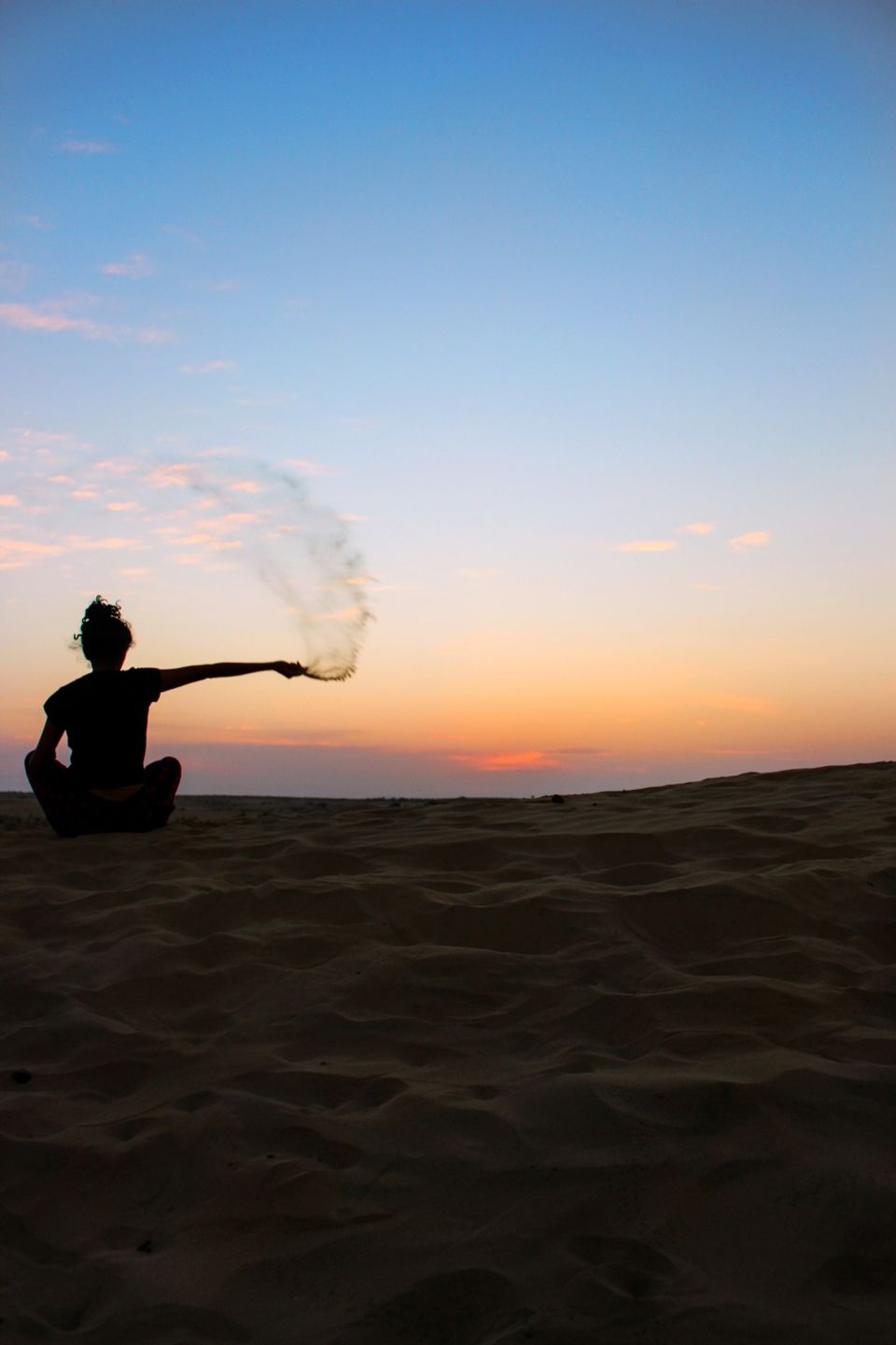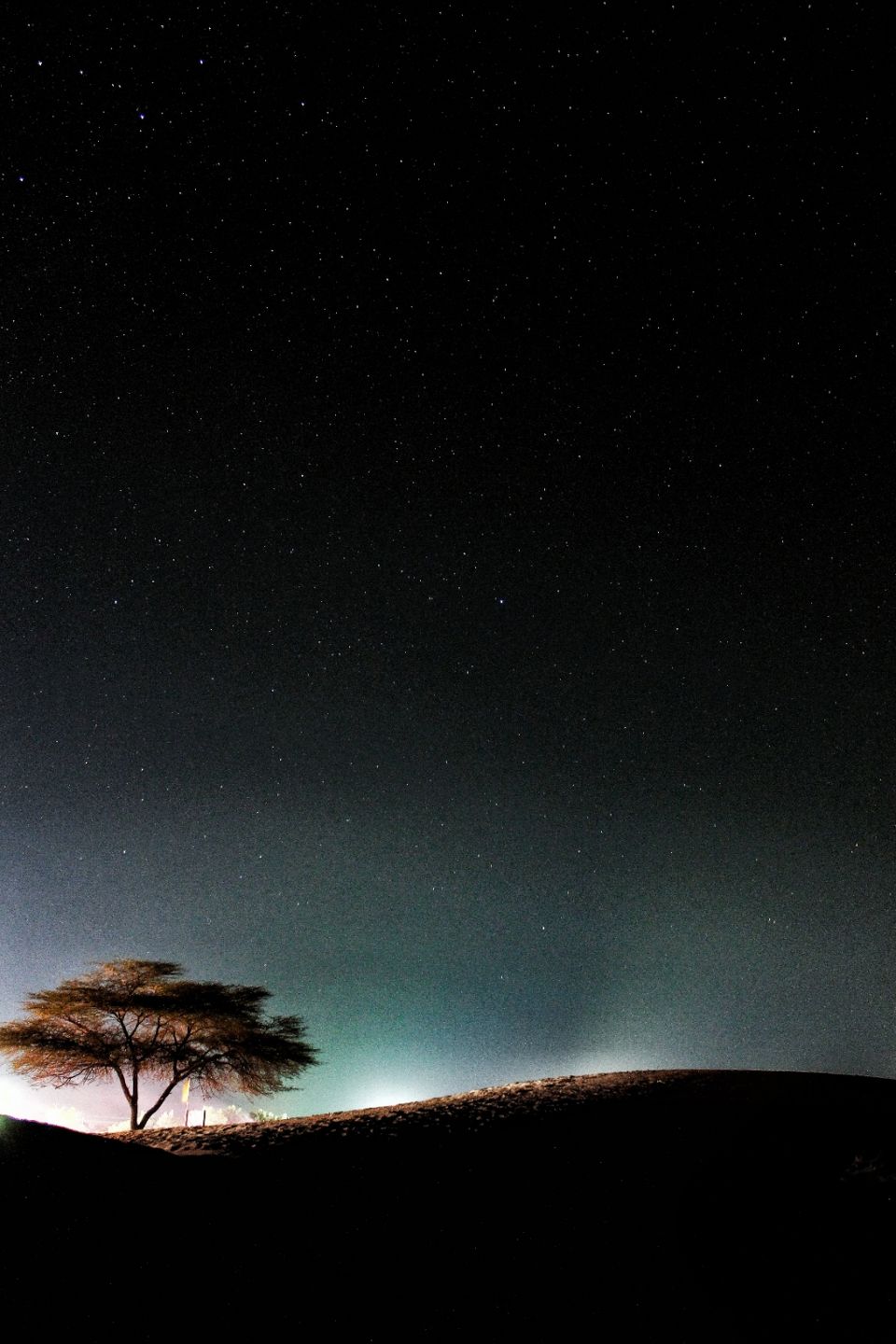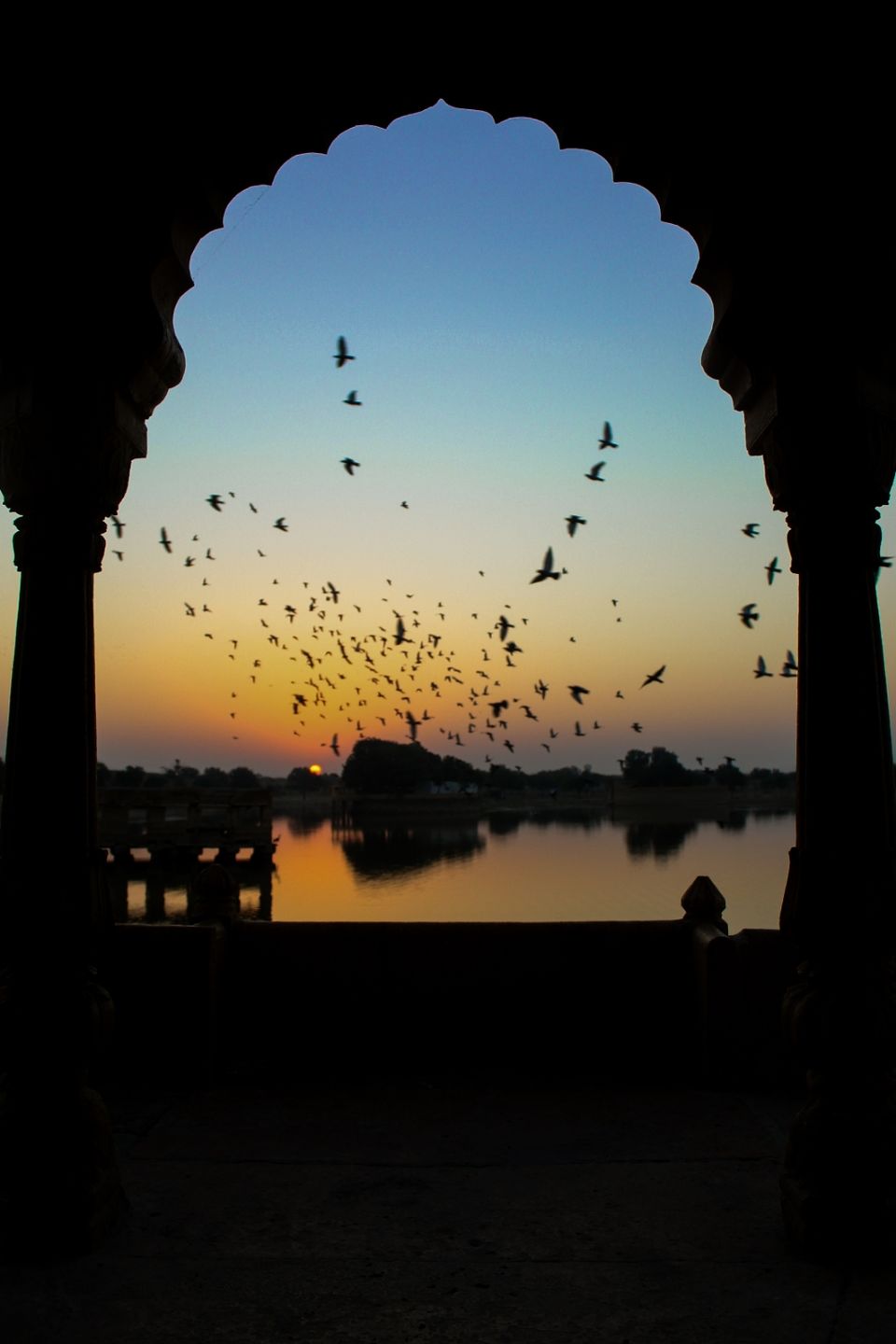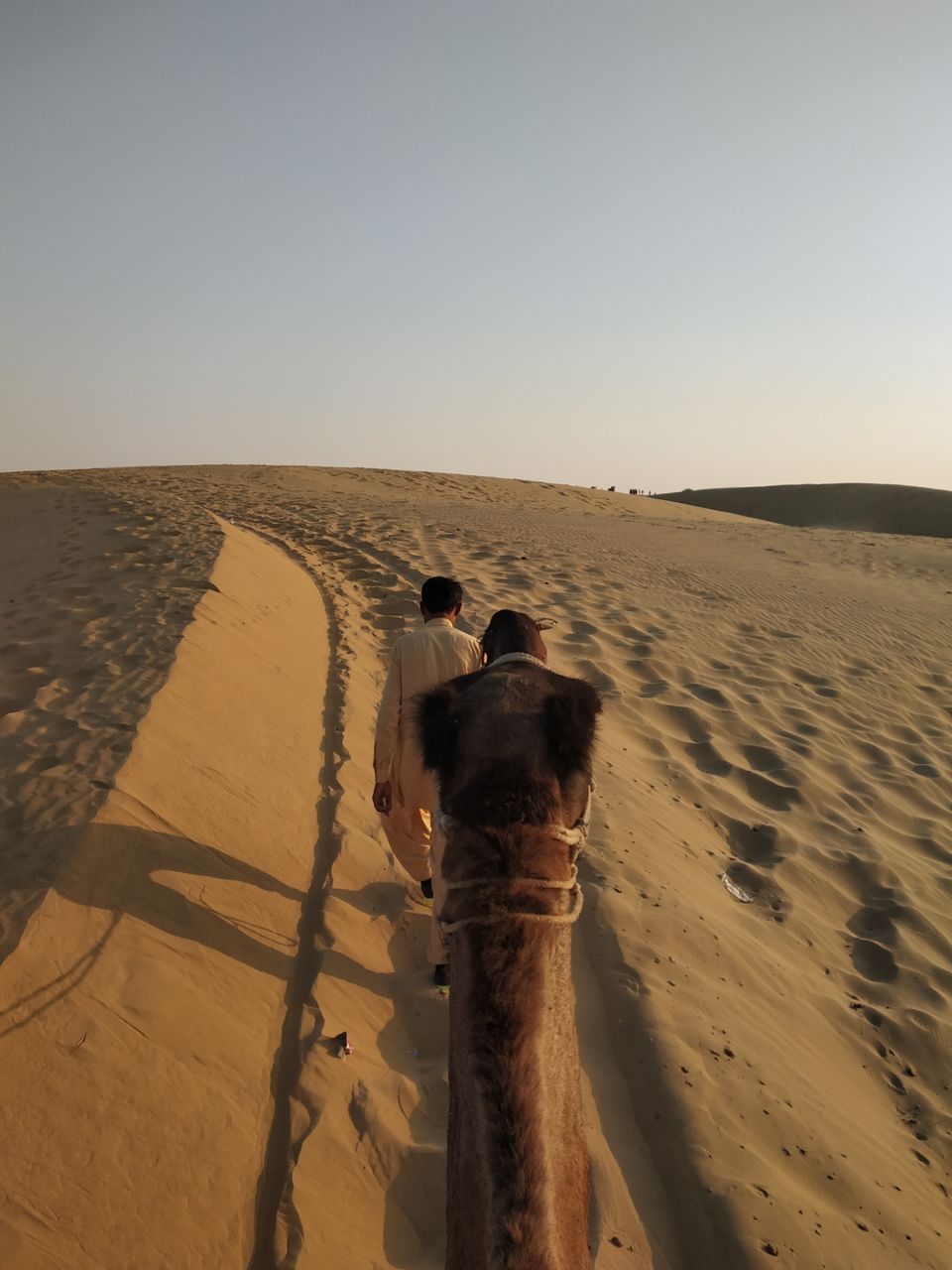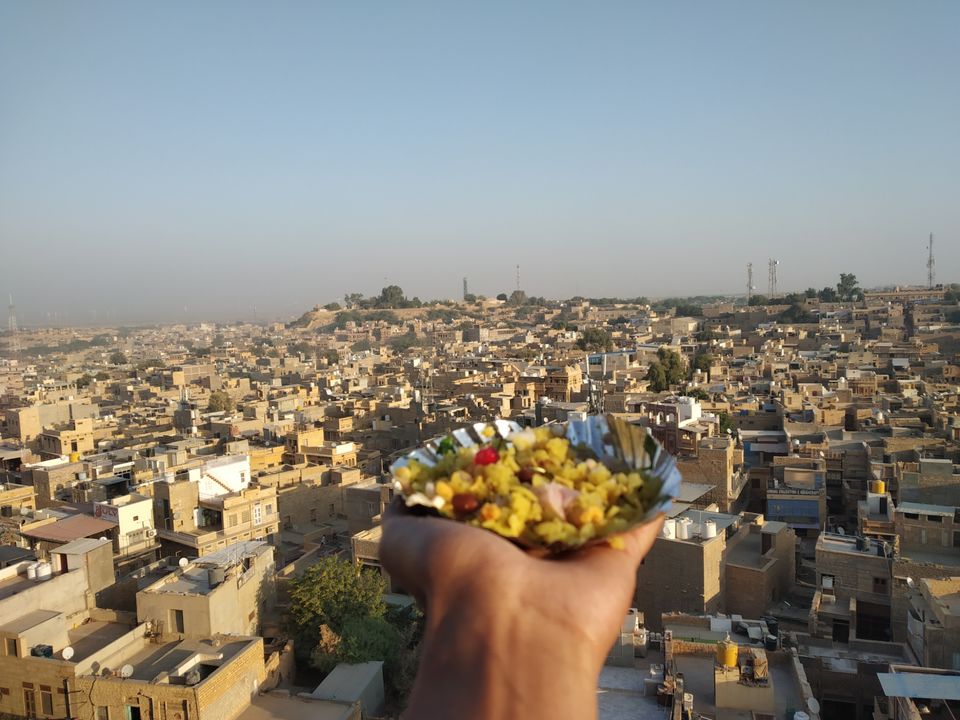 I couldn't get enough of the lake, so wanted to witness the sunrise here, came back the next day morning made a pupper friend as well. A friend I met during my tour, recommended this poha place situated near the Jaisalmer fort and you can ask anybody once your near the fort, he is pretty famous. I took the poha plate and went all the way to the fort and sat near one of the cannon points. I got this amazing breakfast and the whole city view just for 20 rupees. After this, I was exploring the city streets and market till 3 PM.
Pick up vehicle for me was waiting at the hostel I stayed at. Hopped on it and headed to sam dunes. I had booked a tent at Oasis desert camp (I really wanted to stay in Kuri as it is less crowded). Spent some time talking to camel safari guys,later went on camel safari, watched the sun go down. It was dark by then and pretty cold. There were cultural events organised at the camp site and they were really good. Later at night, I went back to the desert to click some photos. I wanted more stars, because of light pollution, couldn't really get that many stars but still was happy with the photos.
Woke up early to watch the sunrise. Walked on the sand, stayed there till I could see the dunes turn golden. Meanwhile, was experimenting with my camera, my hands and feet became numb because of cold. Headed back to Jaisalmer which is around 40 kms from where I stayed. Went back to gadsisar lake and read a book and enjoyed the tranquility. Later for sunset, I visited Vyas chatri, it was a crowded place. Later in the evening, I went near fort to try some street food. They were delicious! I met a friend who had discovered a secret place in the fort where it is quite and you can see the entire city. I am going to keep the secret to myself! Since my train to Jaipur was late at night, we decided to stay in that place for longer.
Jaipur is nothing like other places in Rajasthan. It is much like a city. You wouldn't even notice that you're in Rajasthan. The day I arrived here, most of the places were closed because of election. I got to visit, city palace and amber fort, I had heard the inside of the fort is very beautiful, it wasn't accessible for tourists because of the election. I took the bus to amber fort, it is quite far 8-9 kms from the city.
I wanted to go to najagarh fort at night to see the city lights. Well, because I was alone, I didn't want to take the risk.
Last day in Rajasthan, still most of the places remained closed. Luckily, Hawa mahal was open for tourists. The speciality of this mahal is windows and they were so colourful and beautiful! There is this cafe right opposite to hawa mahal, where you can get a full view picture of Hawa mahal. I spent rest of my day visiting some popular food places.
There goes my first solo which is more than 3 dayss. I absolutely loved everything about this trip. Rajasthan is a Beautiful state and I would visit again to go to other parts of it