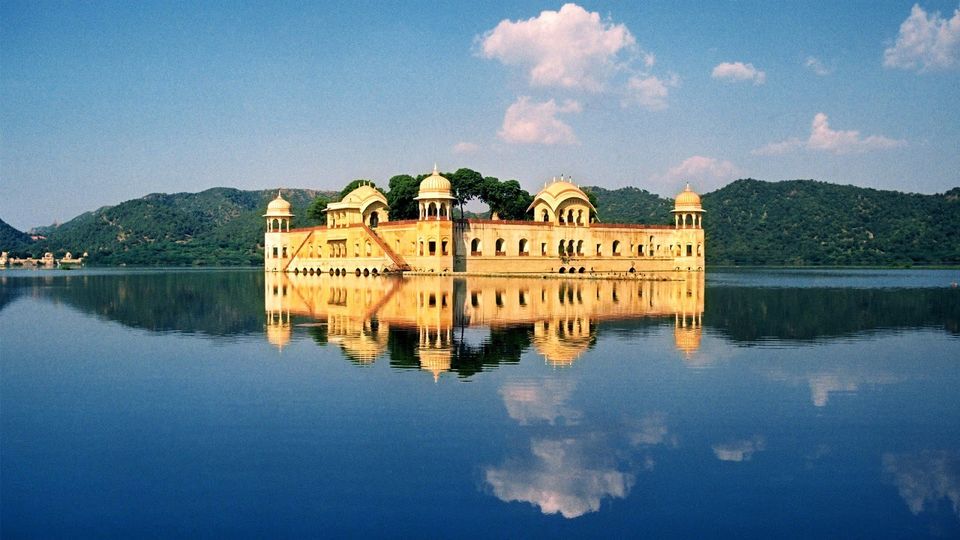 This blog is originally posted on Mileandsmile

Me along with my 3 friends went on a wonderful 7 day trip in February 2016.. In the trip were included the roaring ranthambore and the joyful jaipur..
Jaipur tips and guidelines
- Best time to visit jaipur is from October to February- All the monuments in jaipur get closed by 5 in the evening so plan your day accordingly.
- You also get consolidated ticket for 5 monuments(albert hall, hava mahal, jantar mantar, nahargarh and amer fort) Together which is cheaper (Rs 300) than individual entry tickets. Enquire about it at any monument and buy it if u plan to visit all 5..
- Whether you hire guides make sure that you don't buy from the markets /shops they take you to at the end of the tour. This is because these shops are expensive and these guides have commission in the purchases we make.
- Carry glairs and sunscreen even if you visit jaipur in winter since the sun is too strong in the afternoon.
- Try the local food in jaipur its yummy and not heavy on the pocket as well
Day 1: Ranthambore
Ranthambore is considered to be one of the most promising places in India for tiger spotting. It is a government managed reserve with safaris available for tourists to explore the jungle and its fabulous flora and fauna.. We were extremely lucky to spot two tigers; one hidden behind a tree and one running to hunt a dear. Besides we also saw umpteen species of birds and animals like dears, peacocks. Its a unique experience in a safari so even if you are not lucky enough to view a tiger you won't regret the time spent.
Stay : stay at Tiger Machan Resort tent houses in ranthambore to get a complete forest experience..
Logistics : get down at savai madhopur railwat station from where taxi / buses / auto rickshaws are easily available.
Cost : Rs 600-700 for the safari and 2100 for the stay.
Tip: have some buffer time to do another safari as well if tigers not spotted in the first one.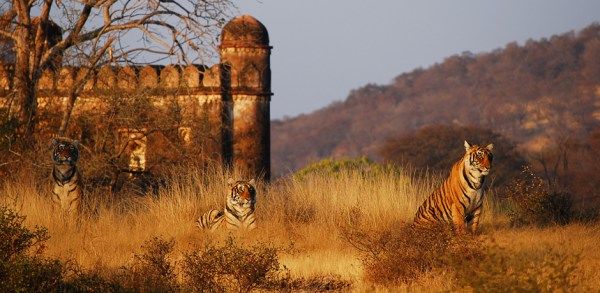 Day 2: Jaipur
Places covered : Jantar mantar city palace hava mahal jal mahal amer fort
Today was the day when we went back in the time machine to our rich and diversified history. Jaipur gives ample essence of the forts, palaces and royalty of our Kings. Here's a glimpse...
City Palace : like most other cities of rajasthan, jaipur too has a city palace which was inhabited by the King and some part of it(Chandra mahal) is still occupied by his family. It is a beautiful palace giving glimpse of Rajput, European and mughal architecture. It offers on display the place of assembly for commoners (Diwaane aam) , meeting place of royal people and special guests (Diwaane khas) , Mahals of the Maharanis, attire worn by the rulers, weapons used by them etc. Some displays which are not to be missed include two sterling silver vessels weighing 340 kg which were used by Maharaja Sawai Madhosingh to carry the waters of the ganges for drinking during his trip to England. These vessels hold world record in Guinness books. Another such jewel is the baggi which was gifted by Prince of Wales to the king during his visit to India.
Time taken - 1.5 hours
Cost - Rs 75 for Indian nationals and Rs 350 for foreigners.
Jantar Mantar : This is the most unbelievable and amusing of all the historical places we visited. We were stunned to know the techniques by which people then used to determine the time, zodiac sign applicable, the latitude and longitude based on just the rays of the sun. A must visit in jaipur. A guided tour is highly recommended..
Time taken - 1 - 1.5 Hours
Cost : Rs 50 for Indian national and rs 200 for others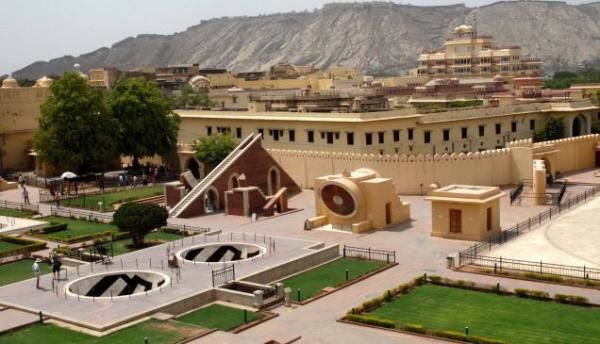 Hava Mahal : situated next to the city palace this "palace of winds" was built for the royal ladies for them to see the daily life and street proceedings without being seen since they had to observe purdah.. This grand 5 storied structure looks like Krishna's crown and has close to 1000 windows or jharokas. Not worth visiting from inside. When u go to the city palace you can see the grand structure from out and click pictures..
Jal mahal : This is the most soothing sight of entire jaipur. A symmetrical palace right in the middle of the water!! It's entry is restricted for public and can be viewed while going to Amer Fort.
Amer fort : This UNESCO world heritage site is the best fort visited till date by us. The beautiful architecture and the minute carvings just won our hearts. You could enter through back door in a Jeep costing Rs 350 or you could make a grand and relaxed entry on the back of an elephant costing Rs 1100 for two. Apart from the usual deewane khas, deewane aam, zanani mahal, what left us awestruck was the grandeur with which kings used to have a traditional hamam bath, the rani mahal for the exclusivity as to how each queen couldn't see the other queens and how the king could visit each of them without others knowing. A must visit in jaipur. One of the best forts seen till date.
Cost - 100 ( 1100 With entry on Elephant)
Time taken - 2 to 2.5 Hours
Day 3: Jaipur
Nahargarh fort - this Fort including the other two forts gave jaipur a strong protection. This was built for retreat by the king. You could also trek from the bottom of the hill to the top of the fort. There is also a biological park inside the Fort. It is strictly ok and can be missed. Madhavendra bhavan is the highlight of the fort.
Time taken 1-2 hours
Cost rs 50
Tip: this place gives glimpse of full city so its a photographer's paradise..
Opening hours : 8
Birla temple - The look and feel of birla temple remains similar in all birla temples throughout the country. A very peaceful and serene lakshmi narayan temple built on a small hilltop moti dungri. This temple is made of pure white marble and has many gods and goddesses in the interior along with religious saints and prominent historical personalities like Socrates, buddha, Confucius on the exterior. a.m.to 12 noon and 4 p.m. To 8 p.m.. we went there before heading to chokhi dhani since its comes on the way. However you should try and see the lighting and view of the temple at night as it is beautiful.
Chokhi Dhani - this could be called the most entertaining evening of our trip to jaipur. Chokhi dhani is a perfect family picnic place which has something in store for people of all age groups. It's a typical rajasthani village set up with stalls where you could do pottery, apply mehendi, Enjoy traditional pundits astrology, go to small melas of village, play ring the bottles and fire the balloons games, enjoy traditional rajasthani dance and musical concerts, fire shows etc. In addition they have a haldi ghaati setup, waterfall, temple, cottages dedicated to each state and a lot more.. Now comes the best part about the place... The foood... The mouth watering lip smacking Makhan dripping rajasthani food with lots of "ghani khamma" and "aao saa" "khaao sa" mehman navazi.. This unlimited buffet has got unlimited yummilisious options like dal bati churma, gattey ka saag, jalebi, malpua, ker saangri ka saag, kachori etc etc etc etc.. and the attendants there serve you at your seat with loaddddssss of love and manuhaar..the entry fees to chokhi dhani includes cost of this thali.. A must must must visit in jaipur for all..

Time - opens at 5 closes at 11.. Recommended to go from the start to be able to roam full.
Entry cost - Rs 650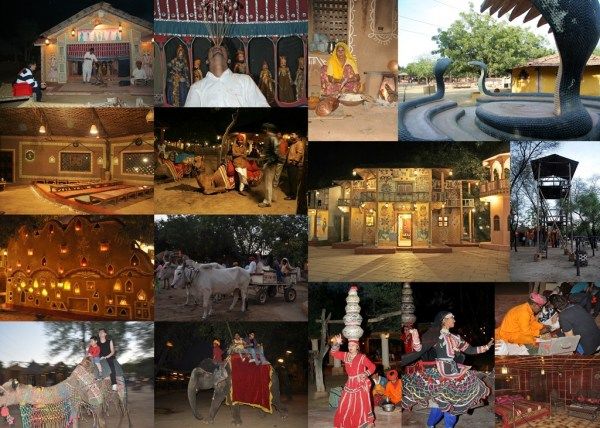 Day 4: Jaipur to Chand Baori
Places visited - chand baori and jaipur markets
We left early morning for witnessing the smart architecture of ancient times. On the jaipur agra highway, around 100 kms from jaipur inside is the abhaneri village where you have the chand baori. Baori means stepwell and this village is famous for the world's deepest one which was built for water harvesting . This place doesn't get covered by most of the tour planners and is a hidden gem which is usually visited by foreigners. 3500 steps and 13 floors gives this place a grand geometrical structure. It's a Very well maintained site with resting chambers and balconies on one side of the walls.. This place has been showcased in many Bollywood and Hollywood movies. A must visit for all. Stunning and unbelievable!!
Entry fees-nil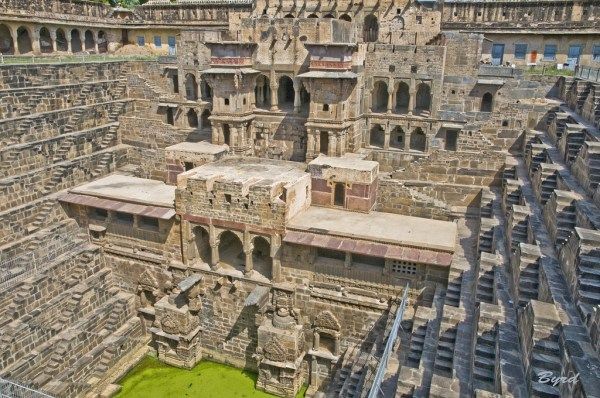 We returned by afternoon and hit the jaipur markets for exploring the pink city on our own. Shop till you drop at johri bazar (the best) , sarawgi mansion (accessories and dupattas) , pratap mall (value for money shopping) , baapu bazaar (for cheap shopping) . You get beautiful handicrafts, traditional clothes, dye and tie sarees and dupattas, classic jewellery and antique home decor. Its a paradise for people who love traditional clothing, jewelry and interior furnishings.
This blog is originally posted on Mileandsmile