If you are a traveler who loves going a little off-beat and visiting less explored areas during vacation, I'm sure you love staying in intimate accommodation rather than fancy hotels. There's something special about laying your head down at the end of a busy day in a super cozy space, knowing that your trip includes a comfortable bed in which to rest.
Airbnb culture has picked up in India too and no wonder some of them are on the bucket list of many travelers. You will find many of those amazing BnBs in the capital city of Rajasthan. The epitome of royalty, rich food, colors, and warm hospitality, the 'Pink City of India', Jaipur has everything for your royal staycation.
Here's a list of Unique AirBnBs in Jaipur under a budget of Rs 2500.
1. Autumn Home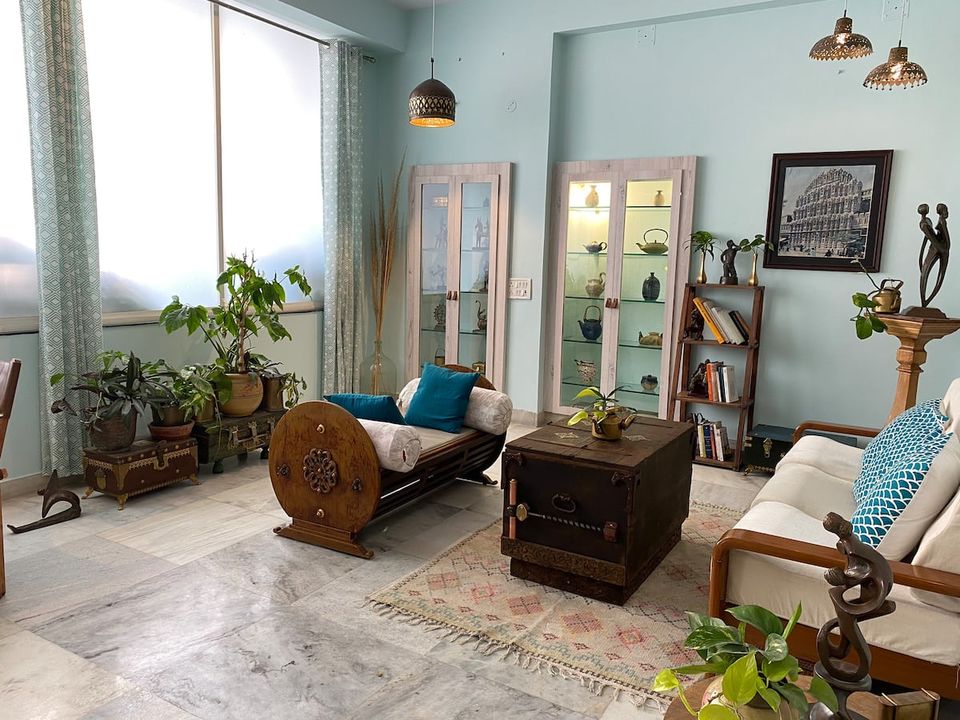 This studio apartment is artistic and elegant, with plants, art, antiques and creatively designed interiors by the artist host himself. It has 1 bedroom, pantry and living room with dining table. It is centrally located, walking distance to most popular cafes and bars, but in a very peaceful prime area.
Click here to Book.
Cost: Rs 2200/night
2. Winter Garden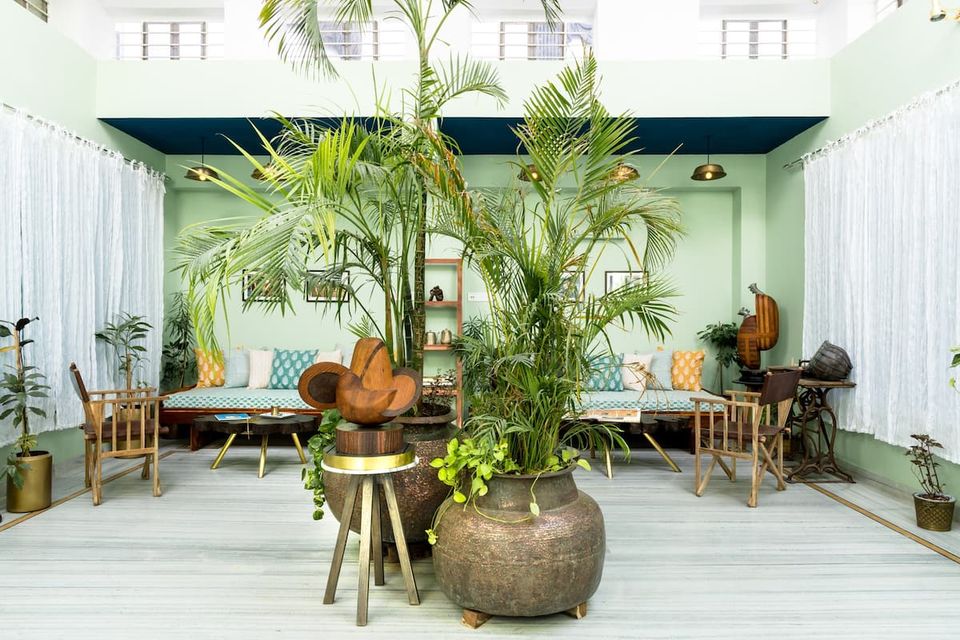 Located around 6kms from the city center in a peaceful area, this laid-back apartment comes with spacious interiors and a lot of plants giving a natural aroma to the homestay. For those looking for an aesthetic stay, this has to be your choice.
Click here to Book.
Cost: Rs 2500/night
3. Krishna Palace, A Heritage Home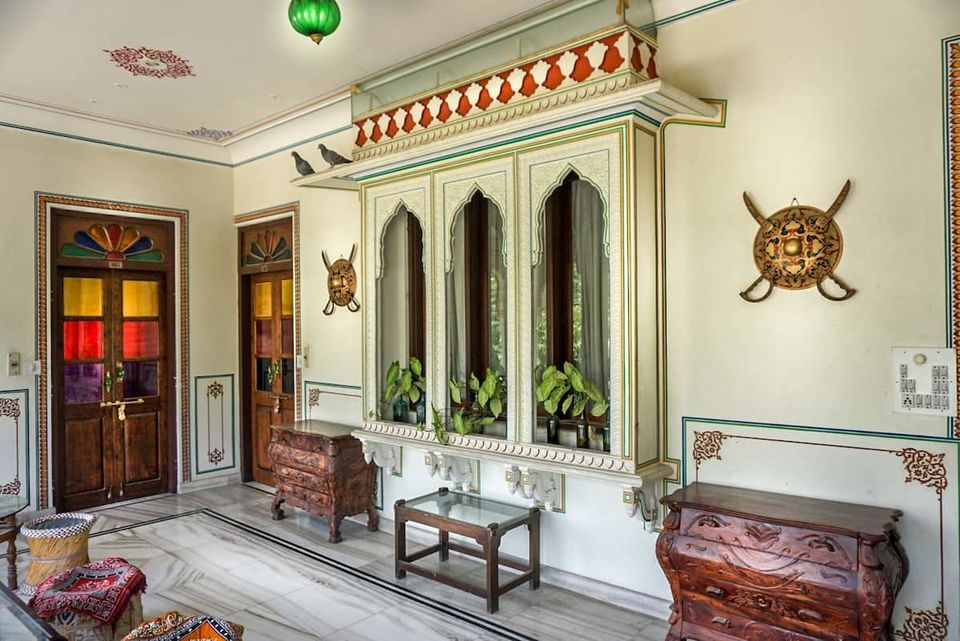 Krishna Palace is a heritage property that looks like a palace, recommended by famous guide books like Lonely Planet, Routard, Rough Guides, Arukikata. It offers an ethnic ambiance and, you can stay like a royal without burning much of your pocket.
Click here to Book.
Cost: Rs 1160/night
4. Photographer's Studio
This perfectly located Airbnb in the center of the city is an artist's studio turned into a bedroom. Designed with great detailing by French photographer, Saskia Durand-Raucher, it is a dream home. Its central location makes it a good choice to wander around the city and explore the many restaurants, bars, and sightseeing places within the city.
Click here to book.
Cost: Rs 2000/night.
5. Magha Nakshatra Suite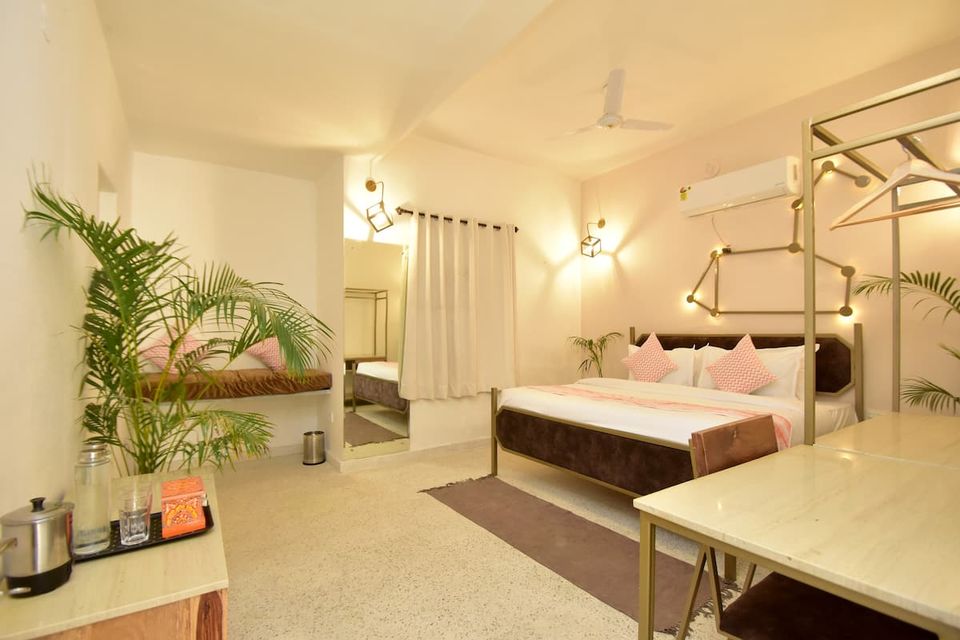 Magha Translates to "Magnificent", A sophisticated color palette as well as executive bathroom compliments the experience of the suite. Feel the energy of leadership in this regal suite. Nakshatra is a boutique home nestled in the quaint locality and easy access to the city center as well.
Click here to book.
Cost: Rs 1749/night.
6. Indian Art and Antique Studio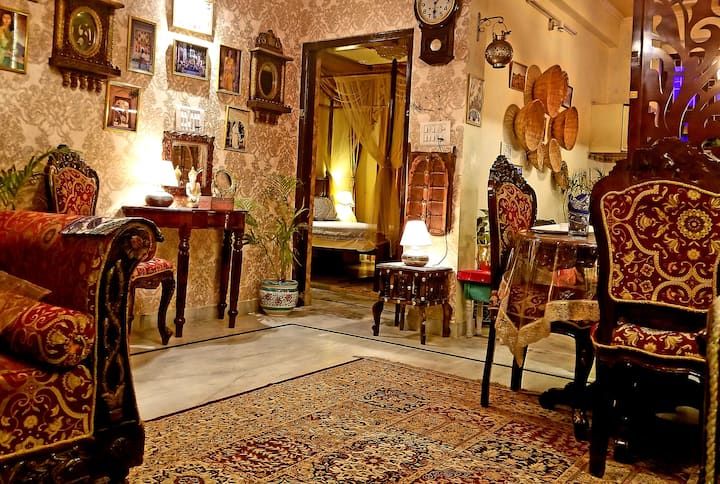 With an antique and royal interior, Villa Amanora offers a comfortable and unforgettable stay. It's a beautiful place with the taste of Rajasthan and the amazing host will go two extra steps to make you feel at home and make your vacation the most amazing one.
Click here to Book.
Cost: Rs 2400/night
7. Jaipur Chalet suite in Scandinavian design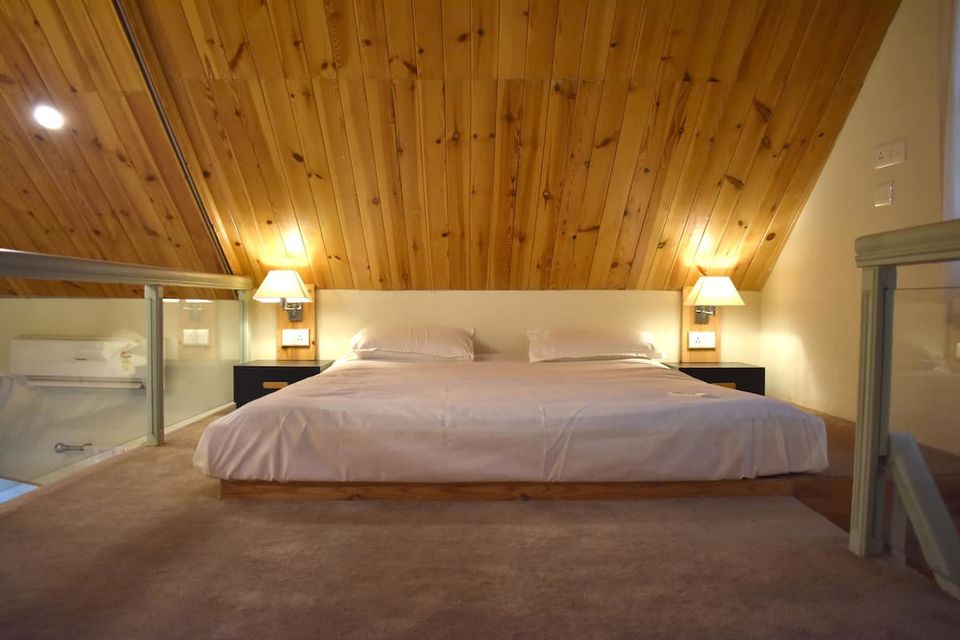 A short drive away from Jaipur's world-famous palaces and monuments, it is a quiet place to relax and unwind, to get creative, to finish that book, or binge-watch the Netflix series you were meaning to watch. Experience the uniqueness and serenity of a Scandanavian style pine-wood loft cottage on top of a building in the heart of Jaipur with a 360-degree view of the city.
Click here to Book.
Cost: Rs 2997/night
8. The Designer's Studio ★Central Area★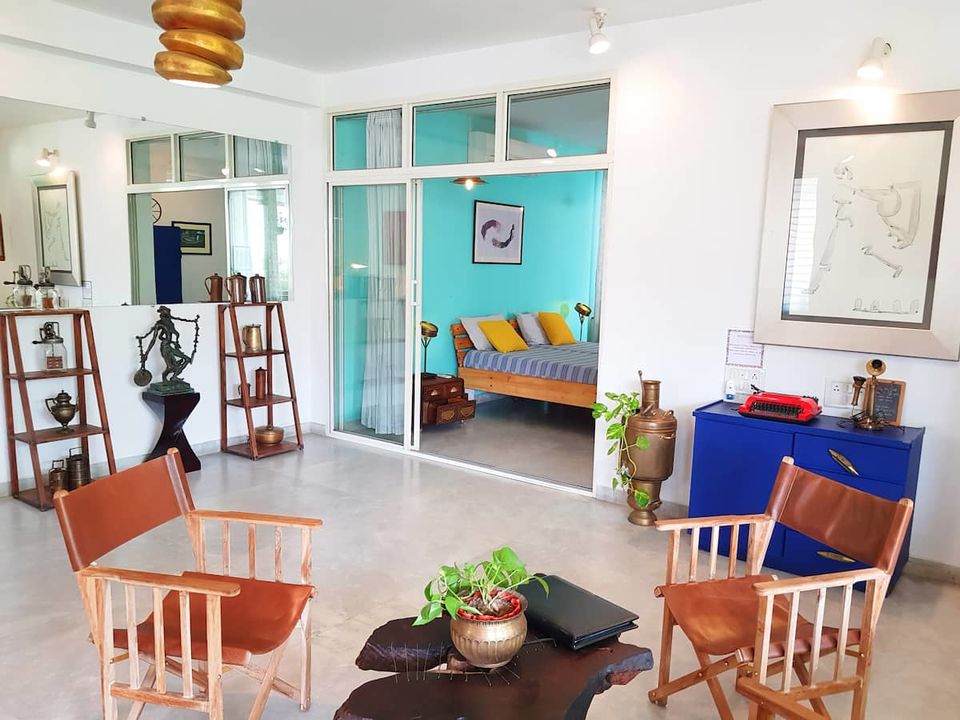 It is aesthetic and distinguished, with art pieces, paintings, antiques, and creatively designed interiors. Centrally located, it's the best homestay in the budget to be in Jaipur. It is close to restaurants, bars, art, and culture. You'll love this homestay in Jaipur because of the comfy bed and the coziness. It is also good for couples, solo adventurers, and business travelers.
Click here to Book.
Cost: Rs 2700/night
9. Lush-Green Retreat with Outdoor BBQ
It's a private room in a house with a spacious bedroom, an open kitchen, a washroom with a huge tub. This eco-friendly, serene and peaceful property is 12km from the Airport and 2.2 km from chokhi-Dhani(Traditional craft/activity fair) and 18km from the main city, which makes it a convenient stop for all.
Click here to Book.
Cost: Rs 2300/night
Save this list for your next visit to Jaipur. Happy Staycation!
Follow Tripoto on Telegram to get early access to top travel stories every day.
Share your stories on Tripoto's Clubhouse channel!