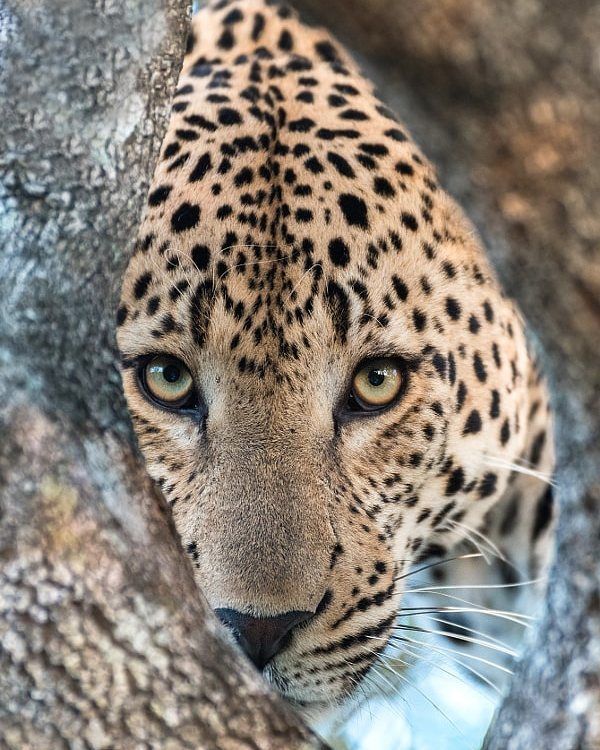 So last weekend some of friend went for another safari. This time it was in Jawai Leopard Conservation Zone, Bera, Rajasthan. It stretch along the edge of the Aravalli Hills and is bounded by Mewar in the south-east and Gujarat in the south-west. It covers the region of Jalore, Sirohi and the southern portion of Pali district of Rajasthan. It is about 120 KM from Udaipur and 116 from Mount Abu.
We stayed at this wonderful camp, Godwad Leopard Safari Camp, who were also our safari organizers for our Leopard sighting safari. In the local language Godwad mean "in the foothill". There we stayed in this luxurious tents, camp fire outside the tents, oh the whole environment was something marvellous, just like something out of a Hollywood movie. It was an epitome of tranquillity.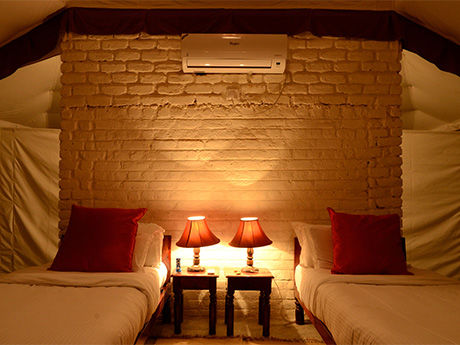 We booked our Safari from their website http://www.leopardsafaricamp.com/index.htm
When we reached there we received a warm and comforting welcome, drinks and snacks and we were transferred to our tents, we freshened up and had our dinner and went to rest.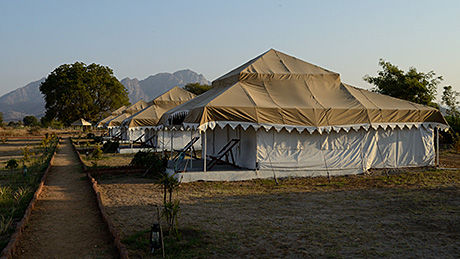 Next morning, a really early morning for me around 5a.m., we got ready and headed out in a jeep customized specially for safaris, we went for the wildlife safari Leopard sighting tour. So damn excited that I forgot to take my camera with me, yep that much excited. So we rolled out and after a few minutes of drive we were in the jungle, we stopped for tea and some snacks on a high ground enjoying it we the sunrise. Half an hour later we were back on trek, looking all around for leopard, will not all of us but me.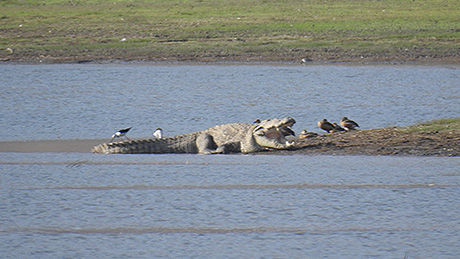 We saw a herd of Bluebull, Porcupine, Hyenas, crocodiles, wild boar and Black faced monkeys or whom we Indian call Langur, but where is the leopard, damn we couldn't find it. The disappointment was clutching me, and suddenly my friend yelled there it is, I jumped where, he said right there, on the rock by the tree, and then I saw it, it was there hiding just behind the tree, seeing us as we were seeing it. Such an amazement, it skin perfectly camouflaging itself in the surrounding, if not seen properly one could not find who is hiding there. Without my camera it was just embedded in my memories.
We returned to the camp for lunch and rest. Next day we spend our day having a tour to village nearby met the locals who were the most amazing hosts, meeting them having a taste of their livelihood.
The virgin rural backdrop and the unadulterated natural environment was really something worth, a remembrances of how beautiful and lovely life was before the modernisation of world.