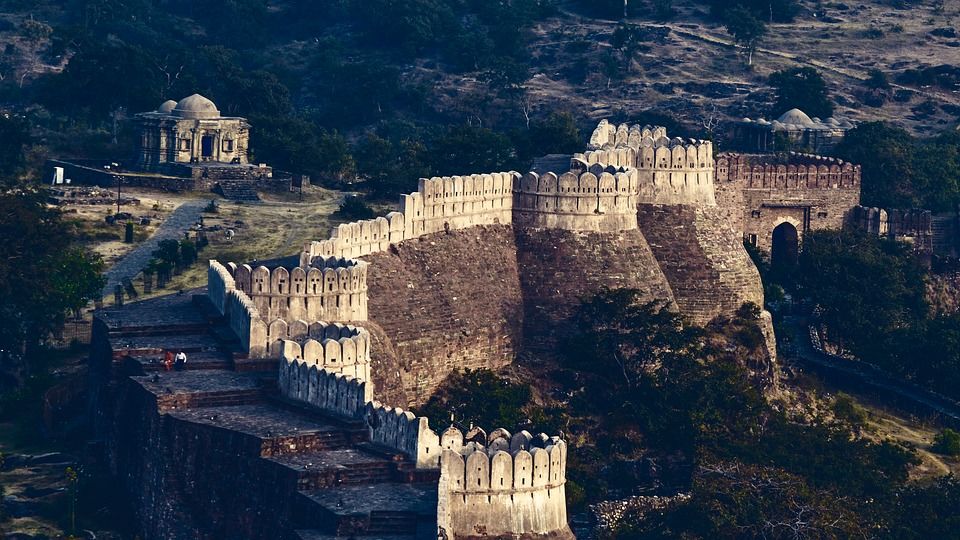 On the westerly range of Aravalli ranges, in the Rajsamand district near Udaipur of Rajasthan state, India is this beautiful hill station named "KUMBHALGARH"
This was my first visit to Rajasthan and I was so fascinated by the artistic and cultural traditions. Today I will share my travel experience with you all.
I went with my mom and dad there. We priorly booked rooms in Club Mahindra resort, Kumbhalgarh for 2 days and 3 nights. It was the perfect place to relax with spa, pool facilities, etc. It's a great place for a weekend getaway and there so many weekends coming up, right?
Let's start with the basics! The journey to the resort is very convenient and you can book prepaid cabs from the airport, it is 4 hour drive away from Jodhpur airport for INR 4000. The drive itself will keep you busy with the beautiful view of the Aravalli hills. Don't forget to take your camera along!
Best time to visit - October to March.
Communicating language- Hindi/English
Food- Mainly vegetarian food, but for non-vegetarians, you must try lal maas. It was delicious!
Itinerary for 3 days
Day1- Vedi Temple - A beautiful Jain temple
Hammeripal Lake
Kumbhalgarh fort
Day 2- Jungle safari
Village tour
Vedi temple- We missed this temple as were too tired to go out. Instead we choose to relax in the pool and get some spa done in the resort itself.Hammeripal lake- This Lake is home to thousands of African Catfish, situated 2-3 KM before the Kumbhalgarh fort. It is located in the village named 'Taladri'
The lake was constructed by the Sisodia clan ruler, Rana Hammir Singh and so it was named after him as Hammeripal Lake.
Kumbhalgarh fort- Maharana Kumbha was behind the construction of this architectural marvel in the 15th century, now a UNESCO World Heritage site.
Kumbhalgarh fort definitely holds a very special place in history and in the hearts of the Rajputs.
Kumbhalgarh Fort- Entry Fees & Timings: There is an entry fee of INR 15 for citizens of India, visitors of SAARC and BIMSTEC countries. For foreigners it is INR 200. From 9AM to 6PM every day.
Jungle safari- Spreading across an area of 586 km, Kumbhalgarh wildlife sanctuary is home to many endangered species of wildlife. Many creatures like Leopards, Jungle cat, Sloth, Wolf, bear, Hyena, Jackal, Nilgai, Chausingha (the four horned antelope), etc. In fact, we were fortunate enough to witness leopards engaged in its activity, saw hundreds of peacocks and peahens, and also watched different species of birds. It was an adventurous experience all together.
About the timings and entry fees-
Safari is closed for three months in rainy season but you can definitely trek. Best Time to Visit: October and March It would approx. INR 2500 to 3000 per Gypsy Timings - 6 am to 9am (OR) 4 pm to 5 pmVillage tour- So, village tour is not included in city tour or sightseeing. It was on our request, the jungle safari bhaiya took us for this ride and I am glad we took on that ride. Met some humble villagers there, talked with few Adivasi's in that village danced with the Rajasthani bride.
Fees - INR 1800- INR 2000 per Gypsy
Timing- 3 pm to 6pm
Do share your views in the description box below and don't forget to watch my video on YouTube.