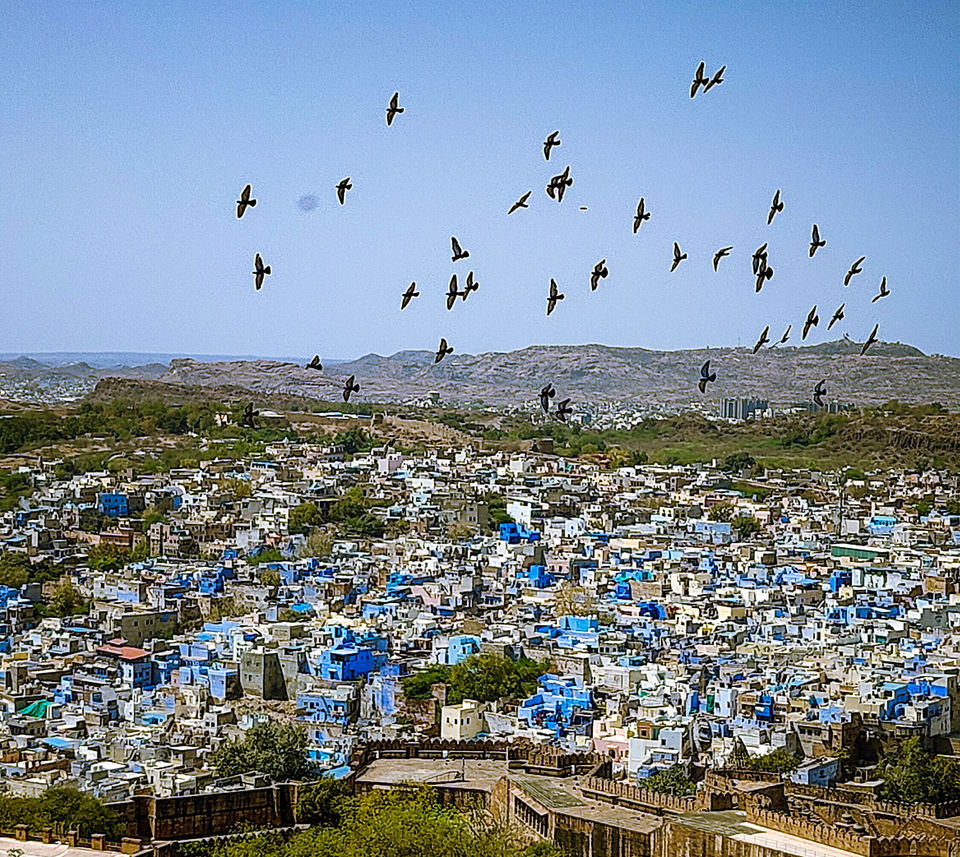 Jodhpur, also known as Blue City or Sun City, is situated in Thar Desert in Rajasthan. Historically, Jodhpur was the capital of the kingdom of Marwar and is famous for its forts, palaces, temples, and blue building architecture.
To get the authentic experience of Jodhpur, we planned to stay in Pal Haveli, situated in the heart of Jodhpur City and very close to most of the tourist attractions. The most interesting part of Pal Haveli is the antique architecture of its rooms and 360° view of Jodhpur City from its terrace. You can see Gulab Sagar, Mehrangarh Fort, Clock tower, Jaswant Thada, Umaid Bhawan and blue City from its roof top restaurant.
We reached Jodhpur late afternoon. After settling down in Pal Haveli, we went out and rented a Scooty to explore Jodhpur for the next 2 days. Scooter for a day costs INR 300 only. You'll find many renting services close to the Railway station.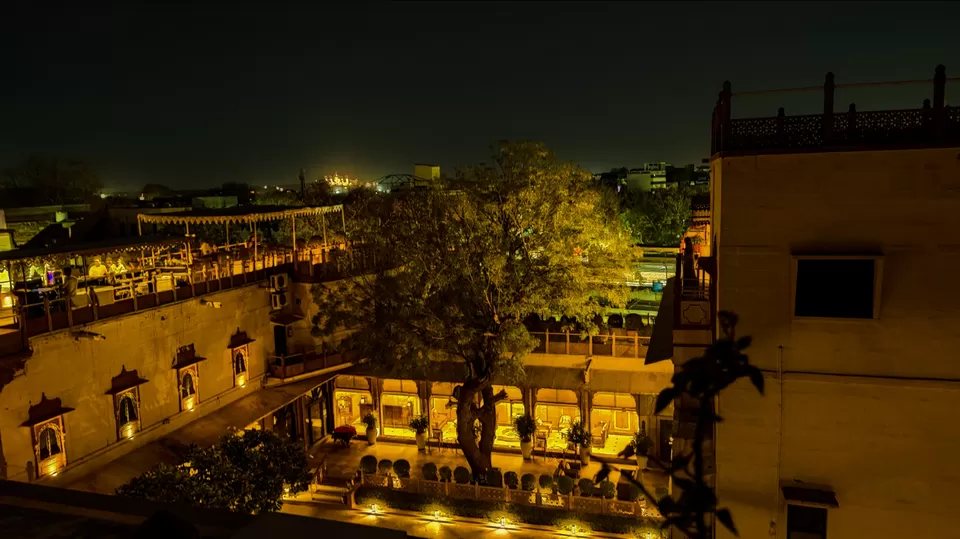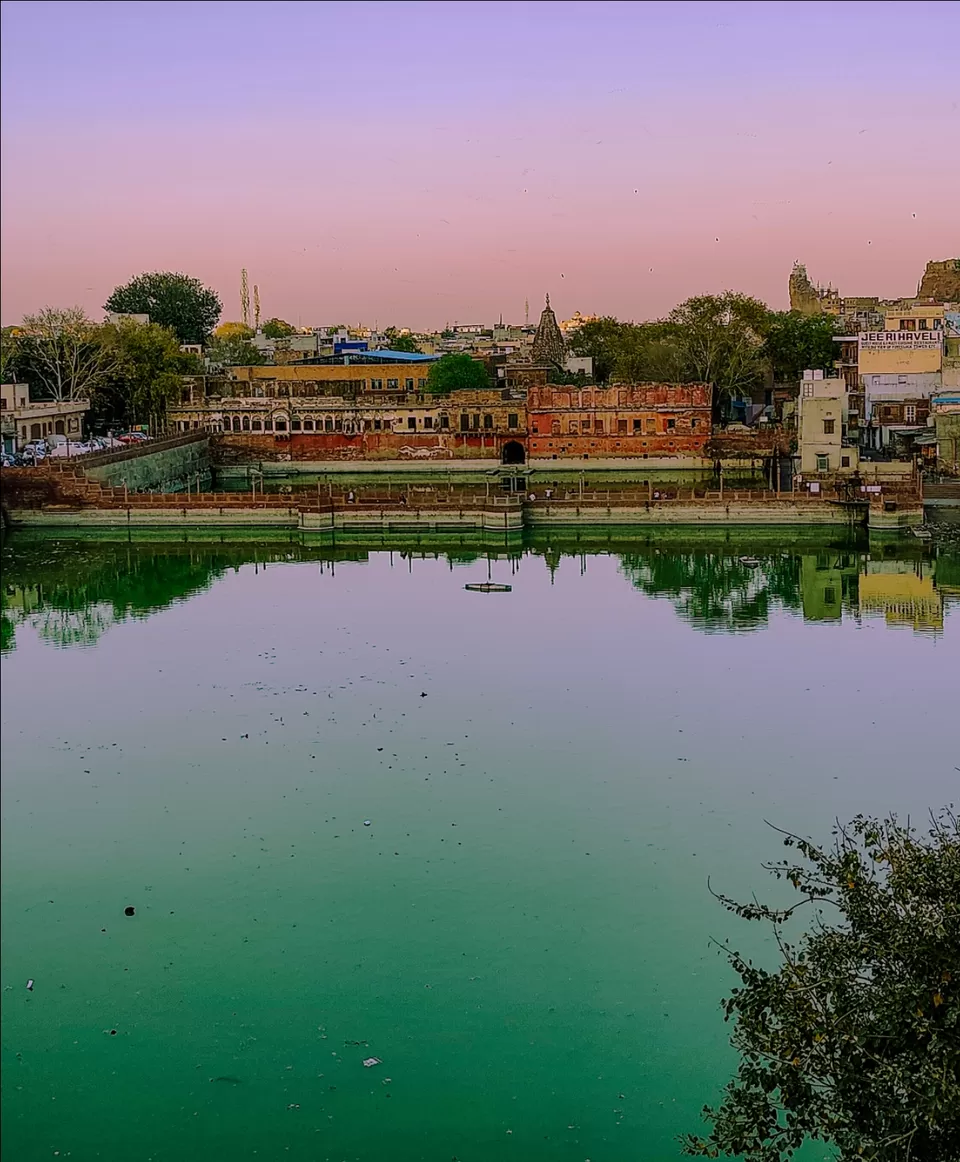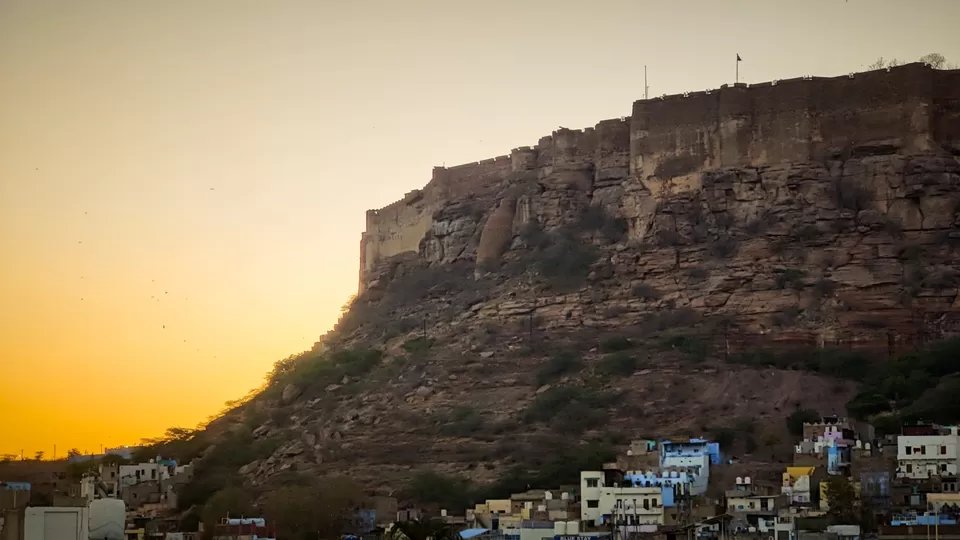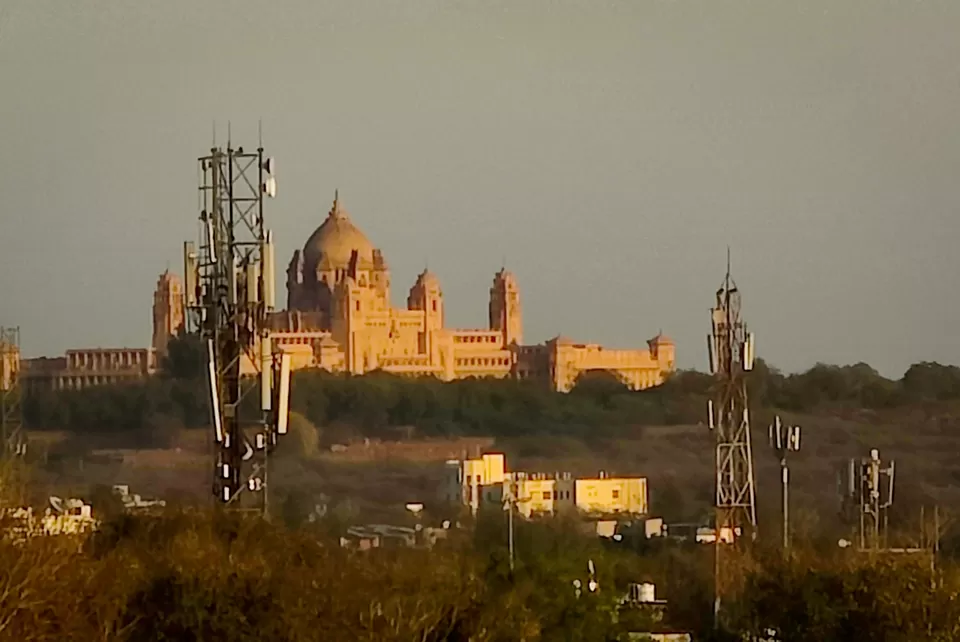 We started our day around 9 am and the first stop for us was Jaswant Thada.
Jaswant Thada, also known as Taj Mahal of Marwars, is a cenotaph built in 1899, with intricately carved sheets of white marble. This temple-like structure is a perfect example of architectural brilliance. Each pillar and wall carved beautifully. It also exhibits paintings and portraits of rulers of Jodhpur inside the temple.
There is a lake next to Jaswant Thada which gets migratory birds from Dec to Feb. You'll also find some local folk singers playing Rajasthani songs at the stairs.
Timings: 9am to 5pm
Time required: 1 hour -1.5 hours
Entry Fees: INR 30.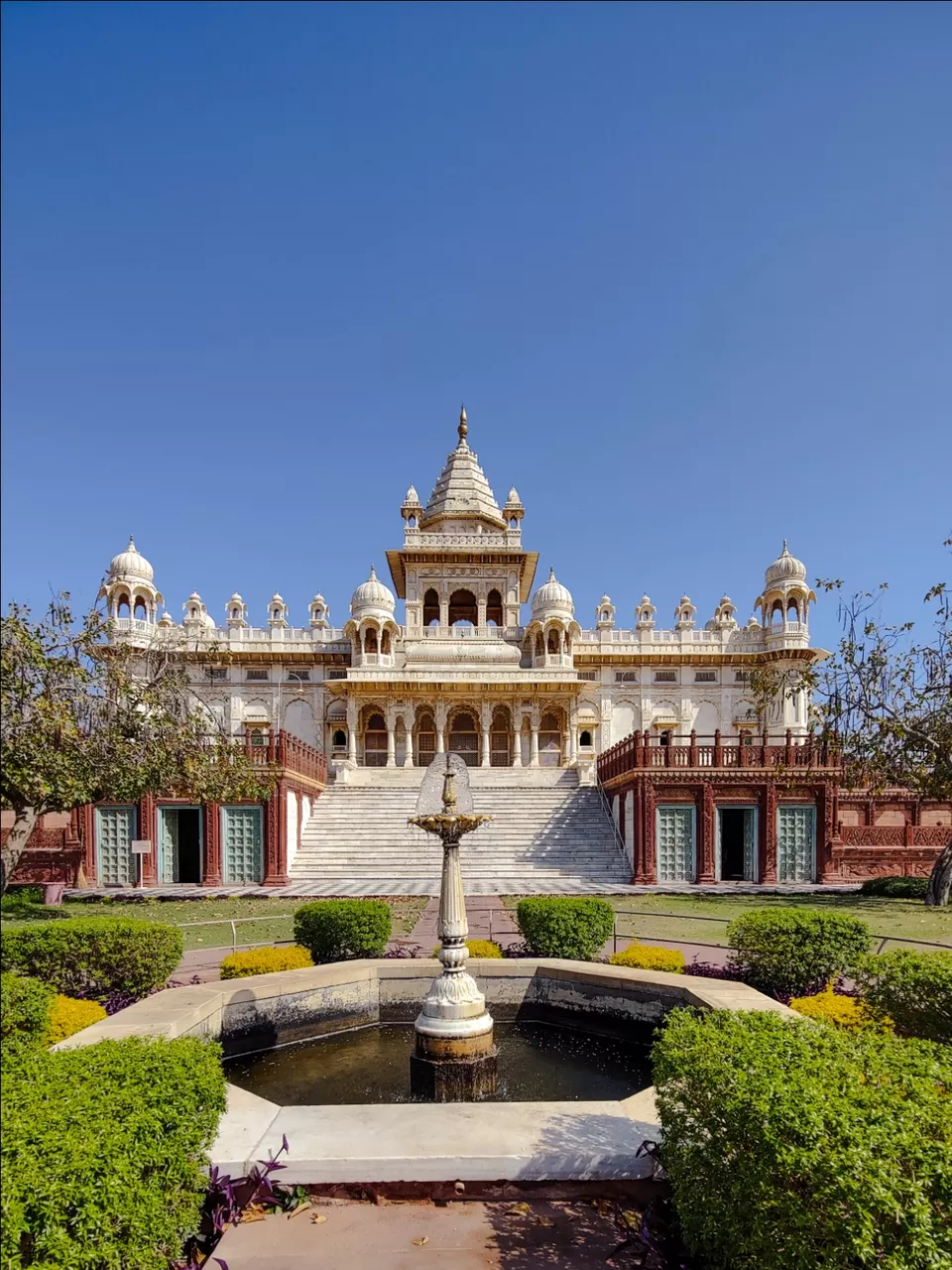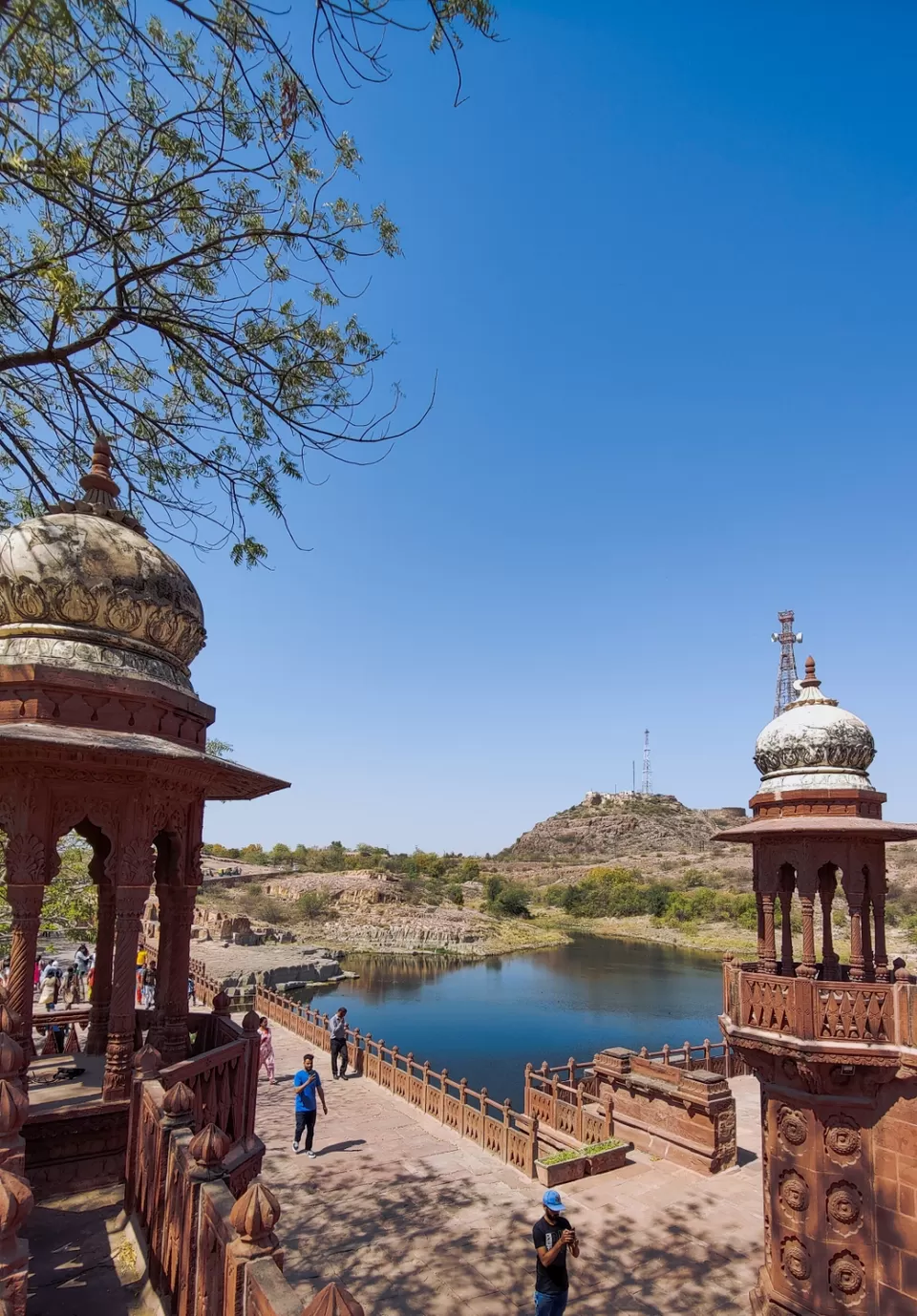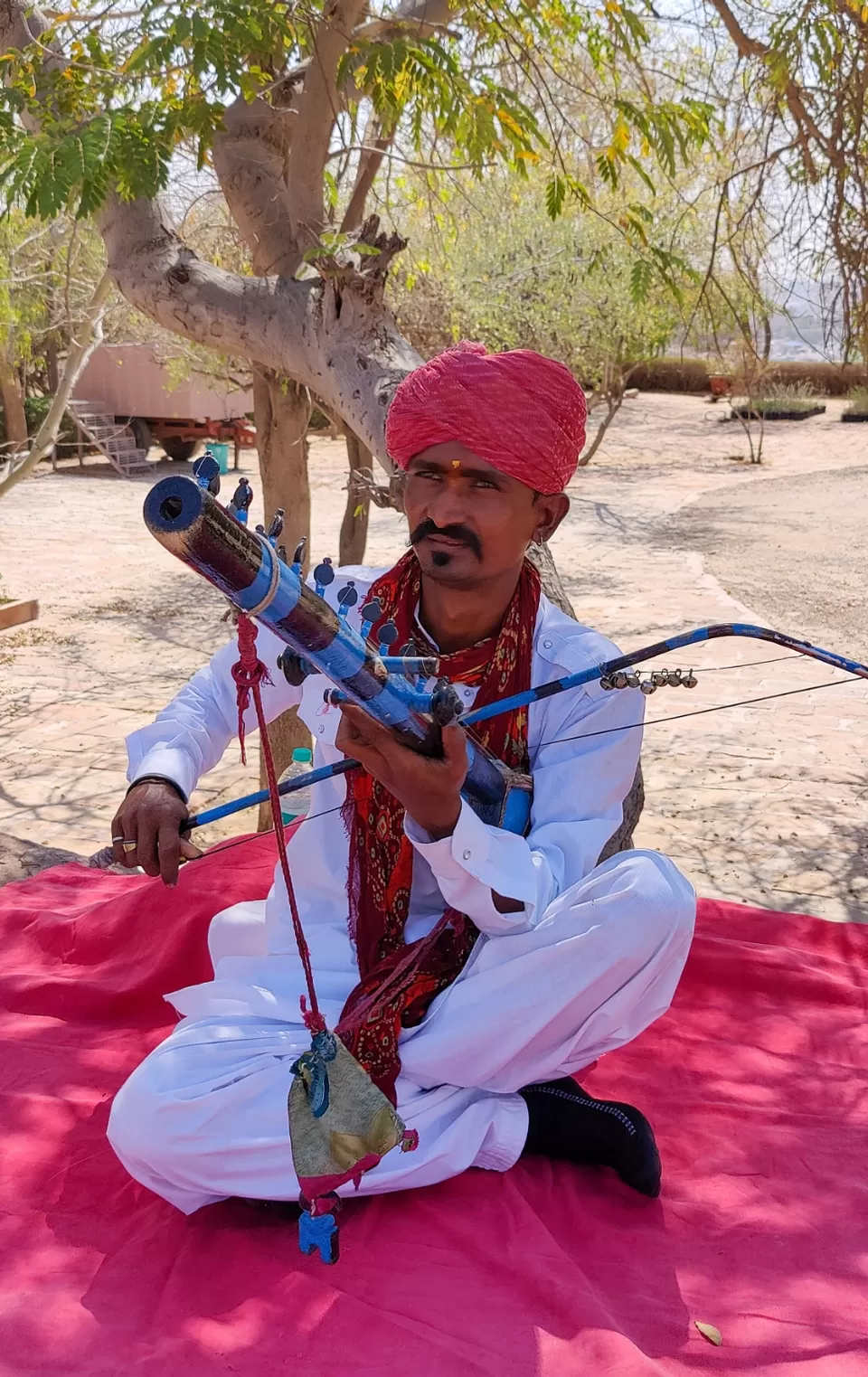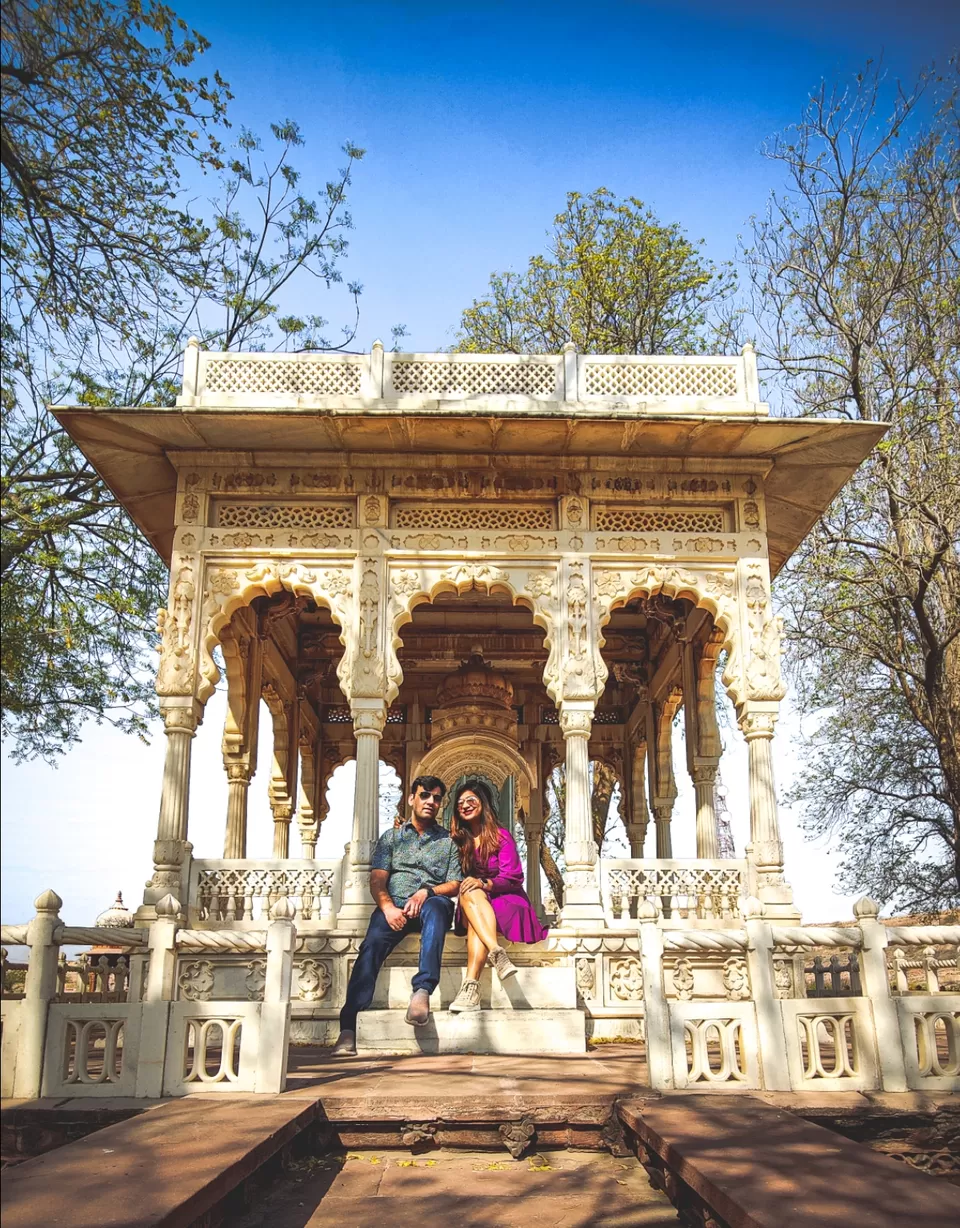 Next in the itinerary was Mehrangarh Fort.
Mehrangarh Fort is one of the largest forts of Rajasthan. Situated at a height of approx. 400ft on a hill and spread across almost 5kms into the city, you can see this prominent fort from almost everywhere in Jodhpur old city. While exploring Mehrangarh Fort, taking stairs to one floor after another, you'll come across various beautiful Mahals'.
To name some, Sheesh Mahal, Phool Mahal, Takhat Niwas, Moti Mahal, Jhanki Mahal, all built by different rulers and different times, each designed intricately depicting different ruler eras. You'll get panoramic views of the blue City and cold breeze from all open passage ways on different floors.
We were quite hungry by the time we finished our tour and decided to have something in one of the cafes at Mehrangarh Fort, Vaara Cafe.
If you get out from the other end of the fort, you will reach the blue streets of Jodhpur. It's a paradise for photographers. You'll fall in love with Old antique blue houses, narrow streets, lots of stairs.
Timings: 9am to 5pm
Time required: 3-4 hours
Entry Ticket: INR 100 plus Tickets for lift: INR 200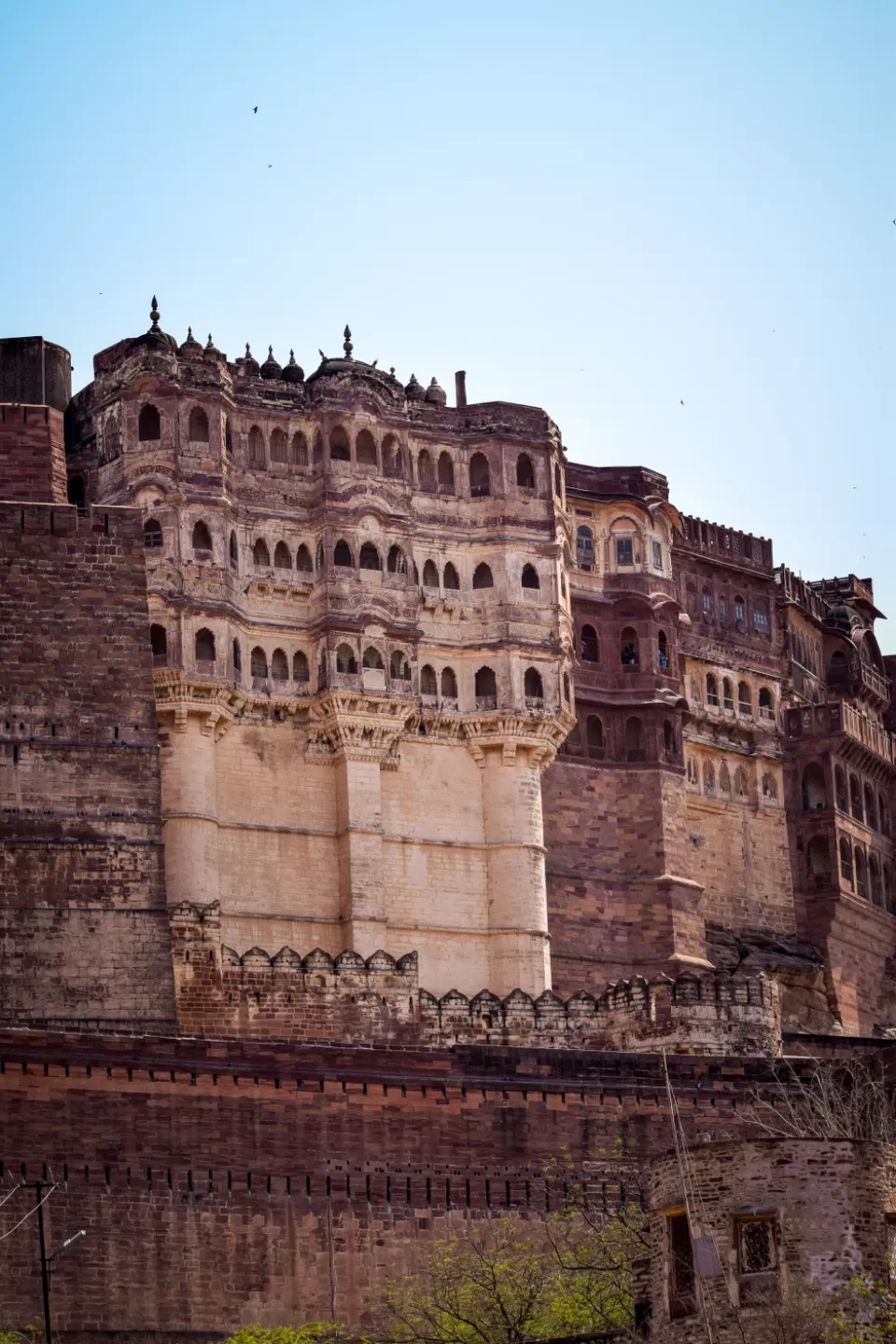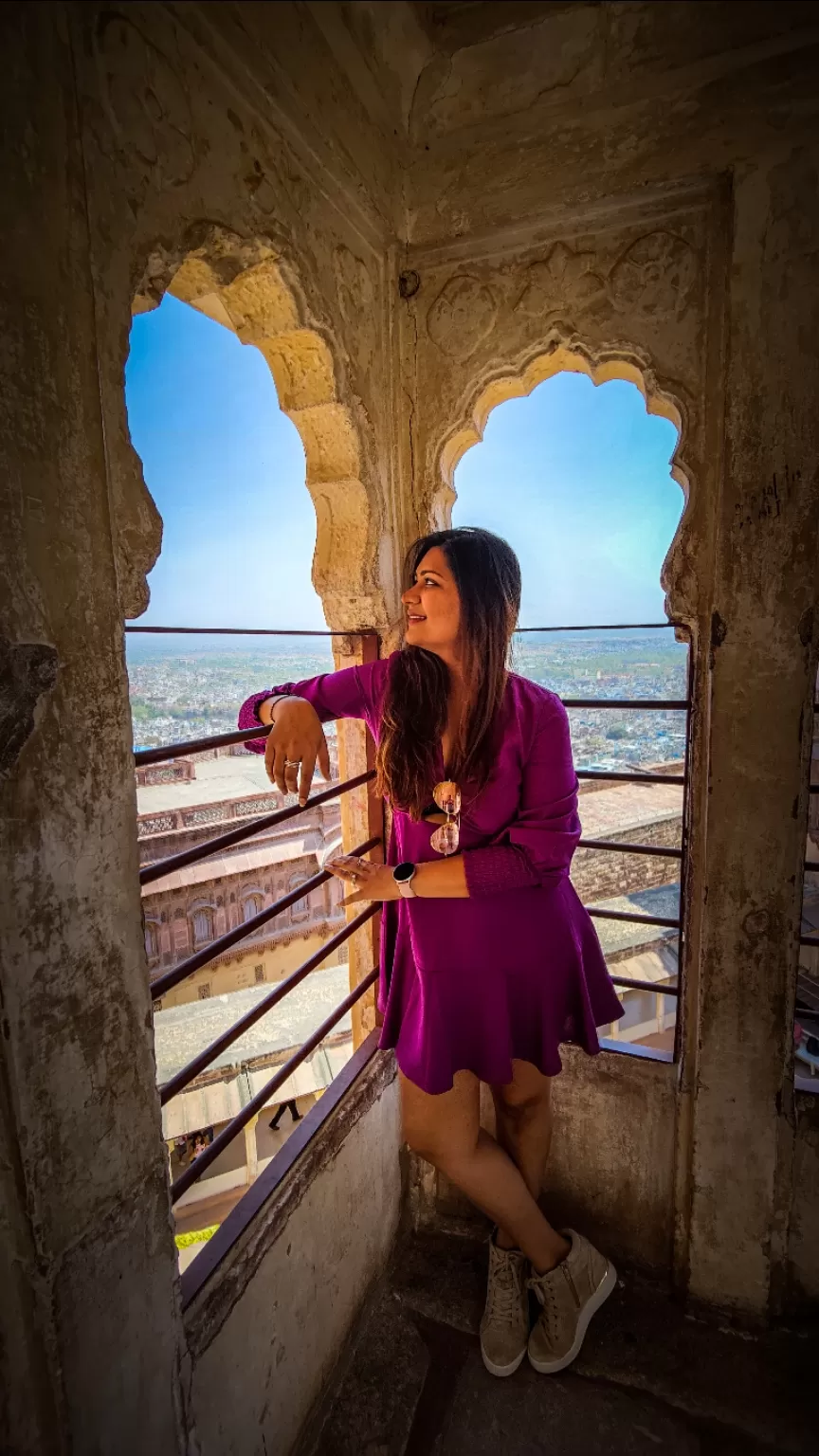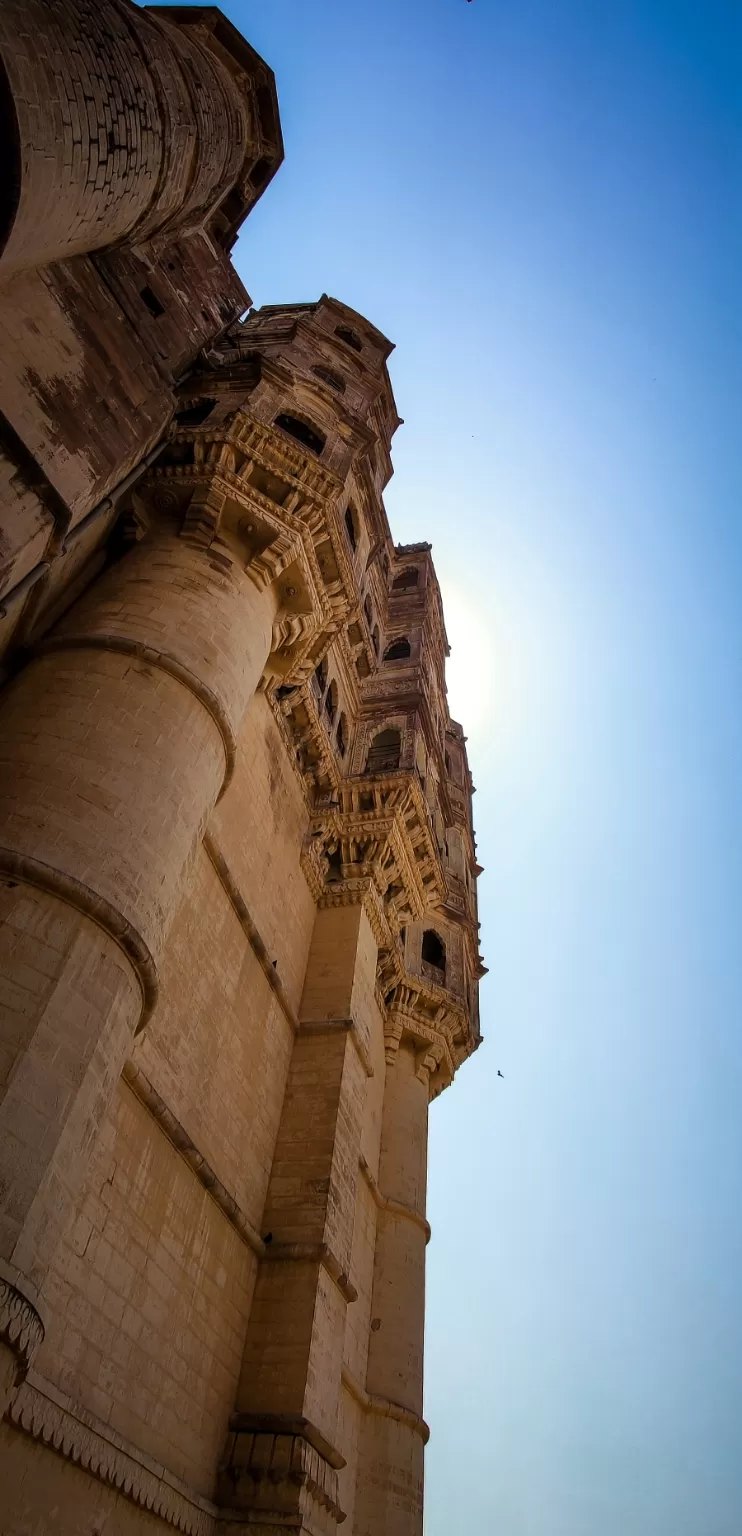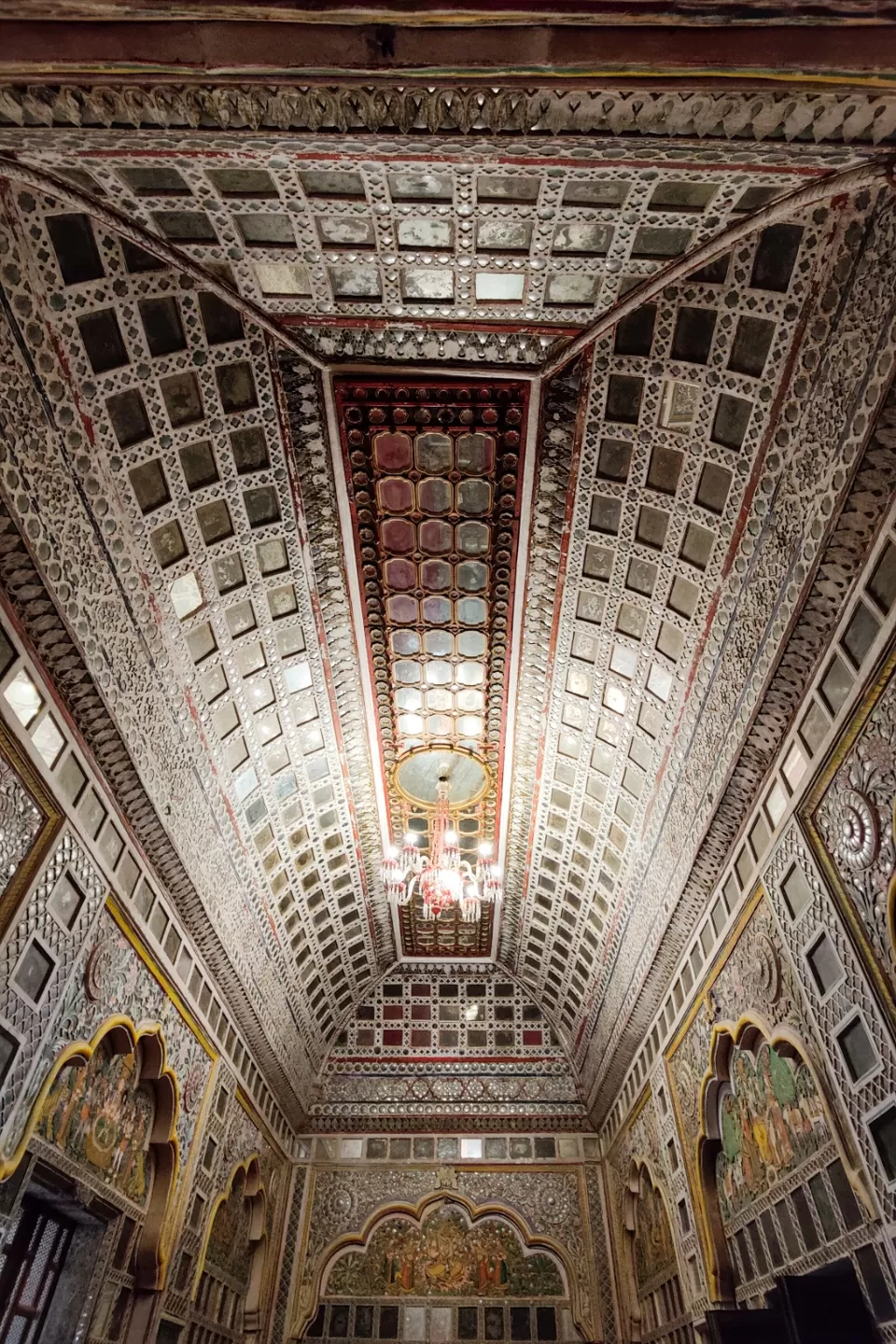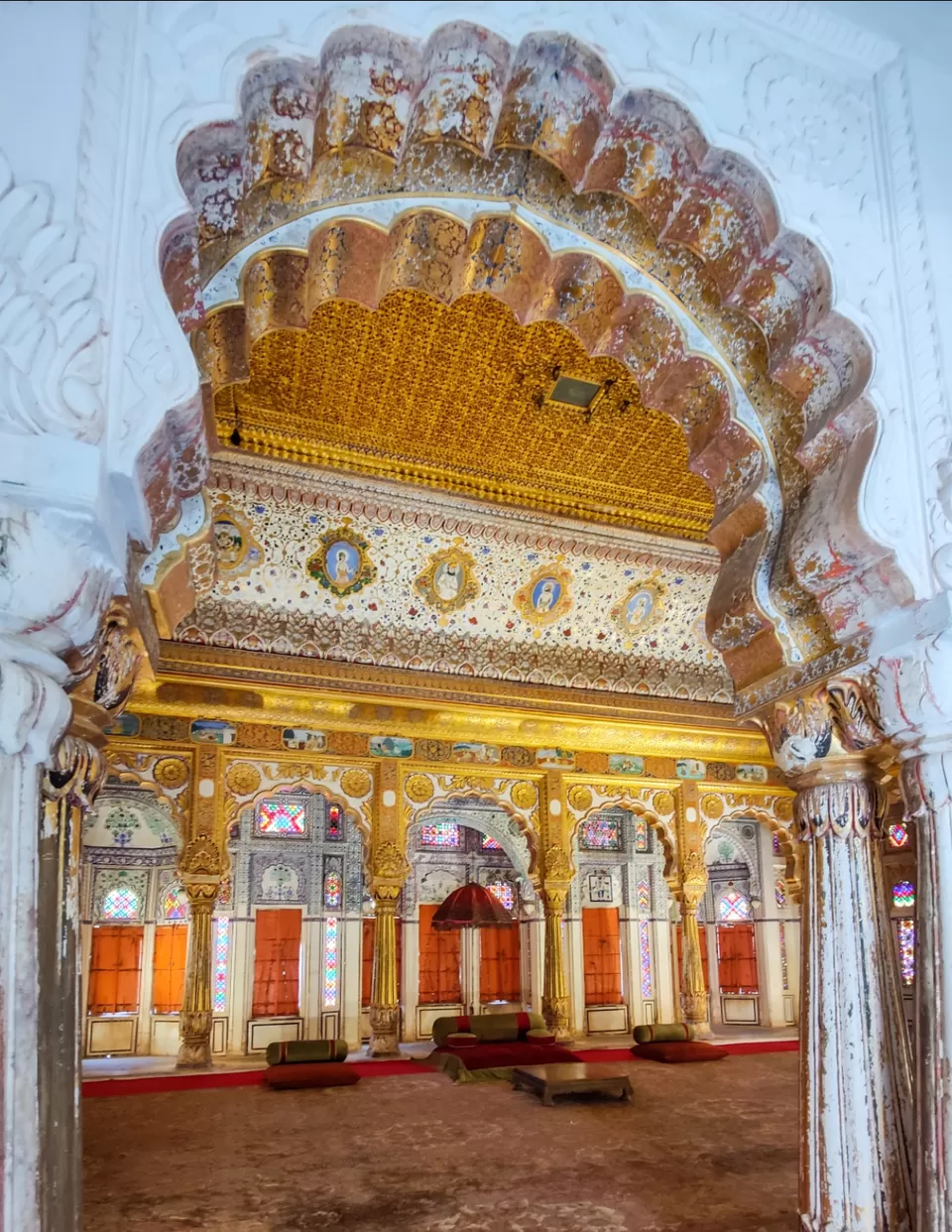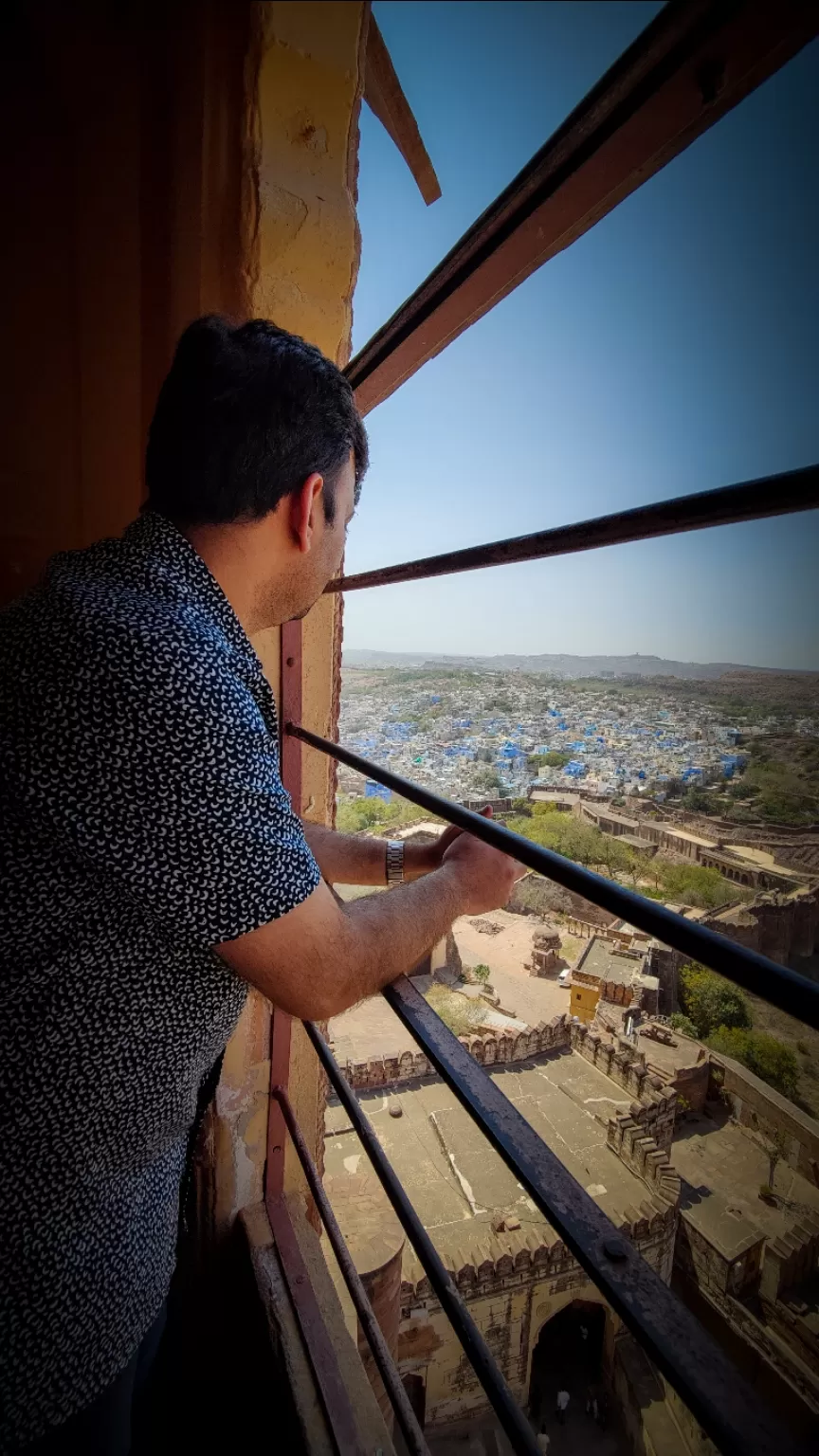 After this, we were a little exhausted due to the heat, and we went back to our stay at Pal Haveli and rested for the afternoon. Next for us was a visit to Osian village.
Osian village is situated at a distance of 70Km from Jodhpur and marks the beginning of the Thar desert. Osian village has so much to offer on its own, famous for its ancient temples and sand dunes, one can come here for pilgrimage, the sand dunes experience and stay at camps at Osian. It is one of the less explored and less crowded places close to Jodhpur.
We had kept half a day for Osian, so we visited Sachiyan Mata temple/Jain temple, enjoyed the thrilling jeep safari, camel safari, sunset and had dinner at Osian camps with traditional folk night. To reach here, you need to take a taxi or bus from Jodhpur. You can take a half day package which includes pickup and drop to your hotel, and all activities at Osian village.
Time: Leave around 3.30- 4pm in evening
Time required: 6-7 Hours
Cost: Starting from INR 4000/- for 2.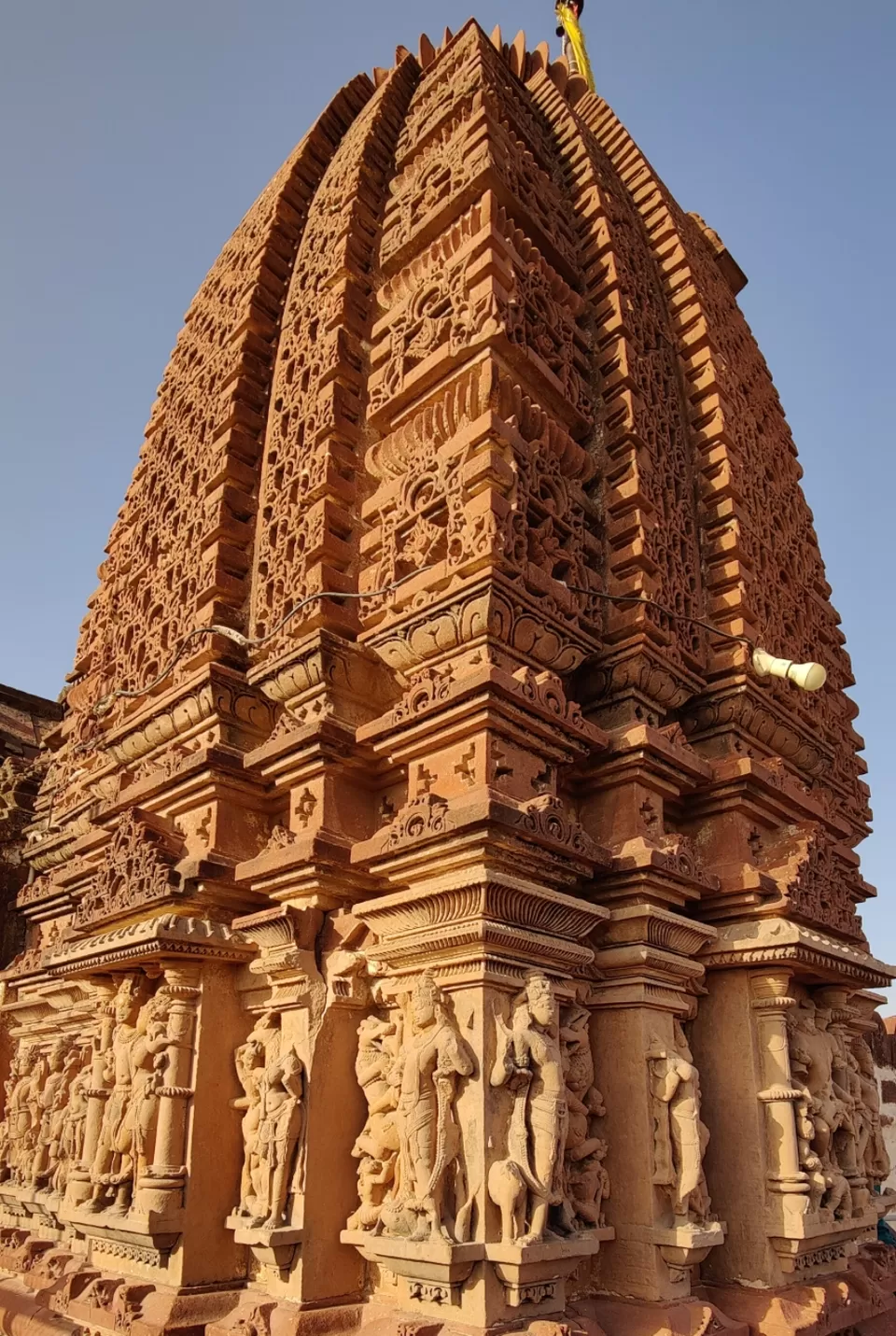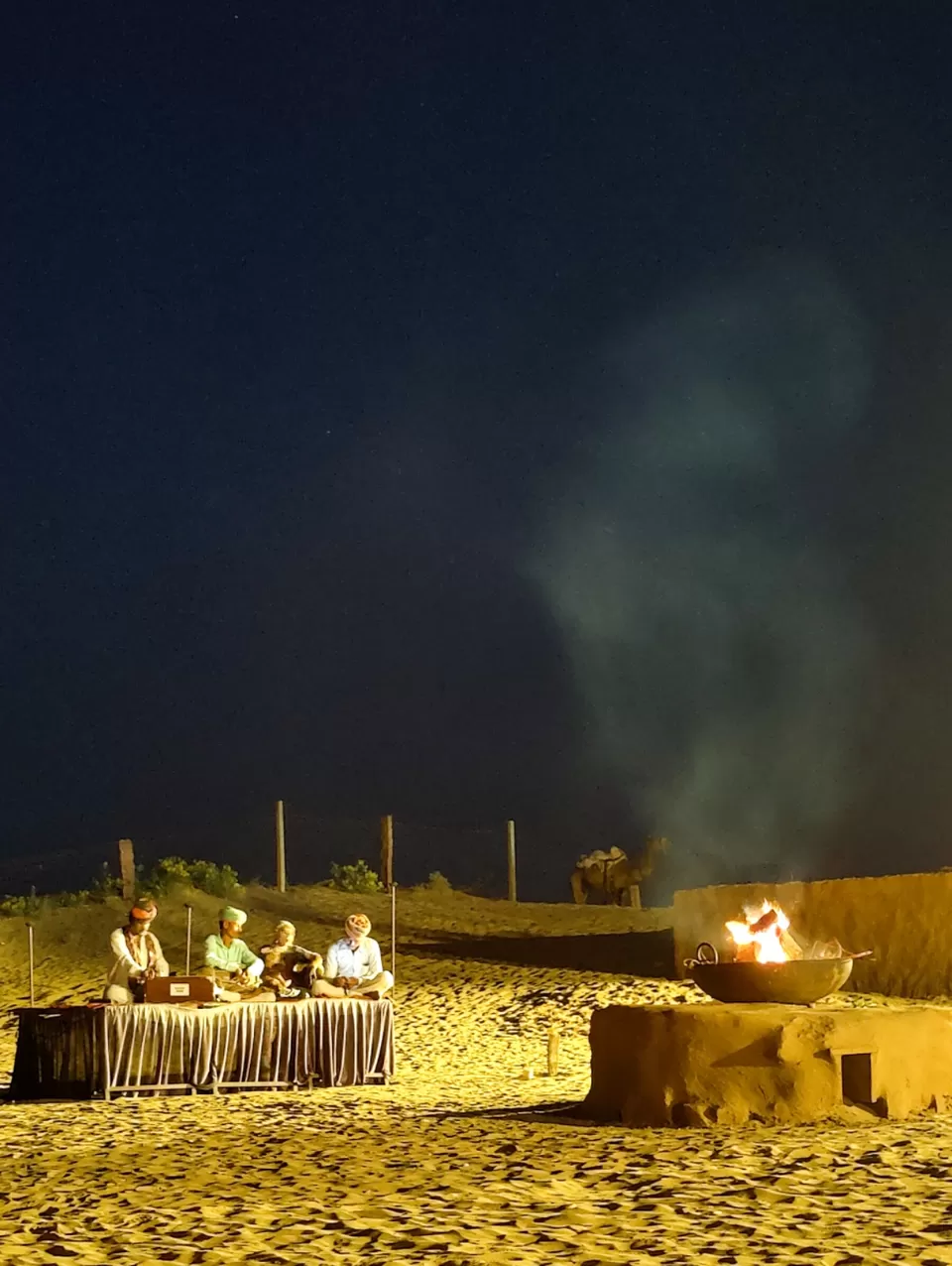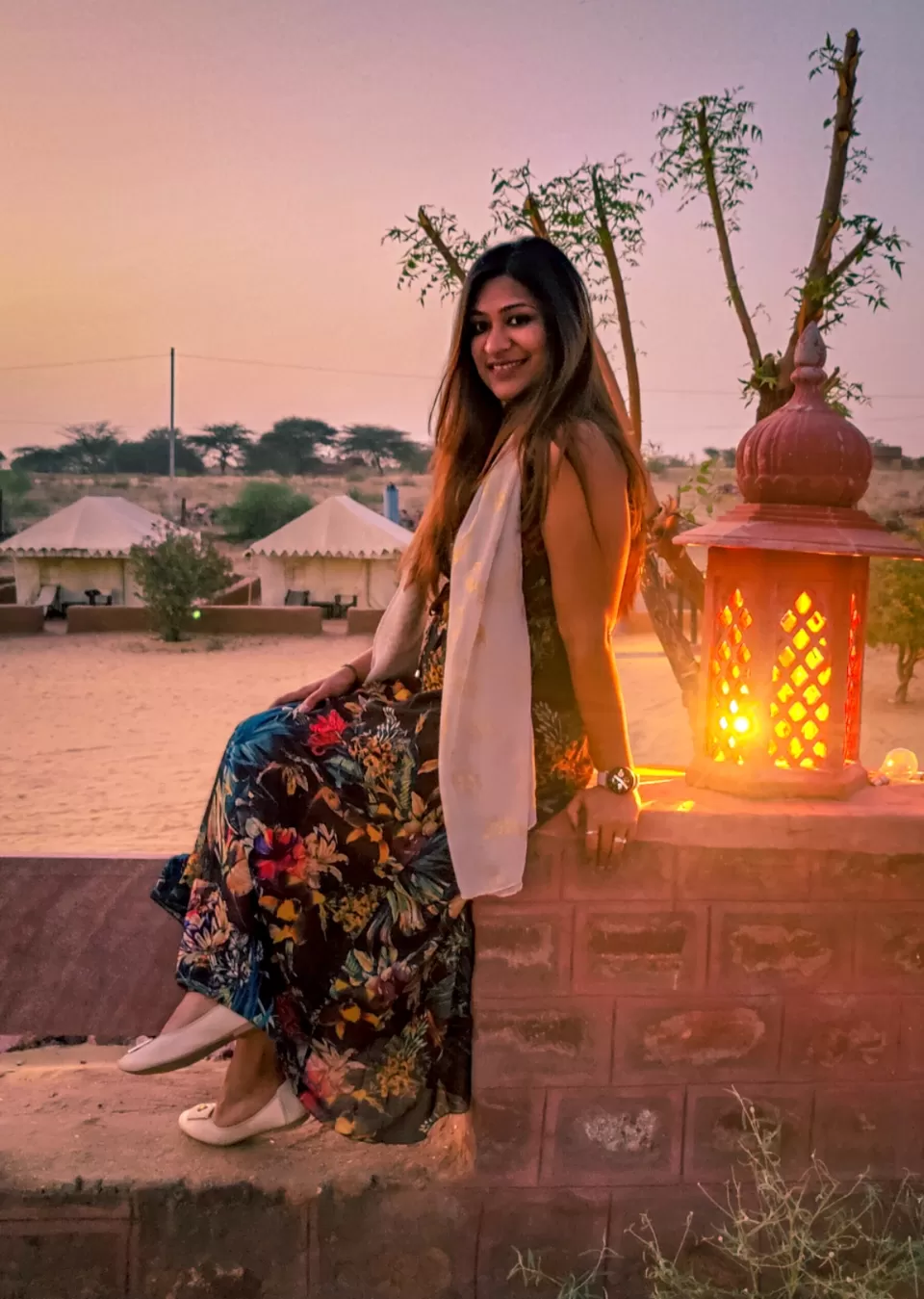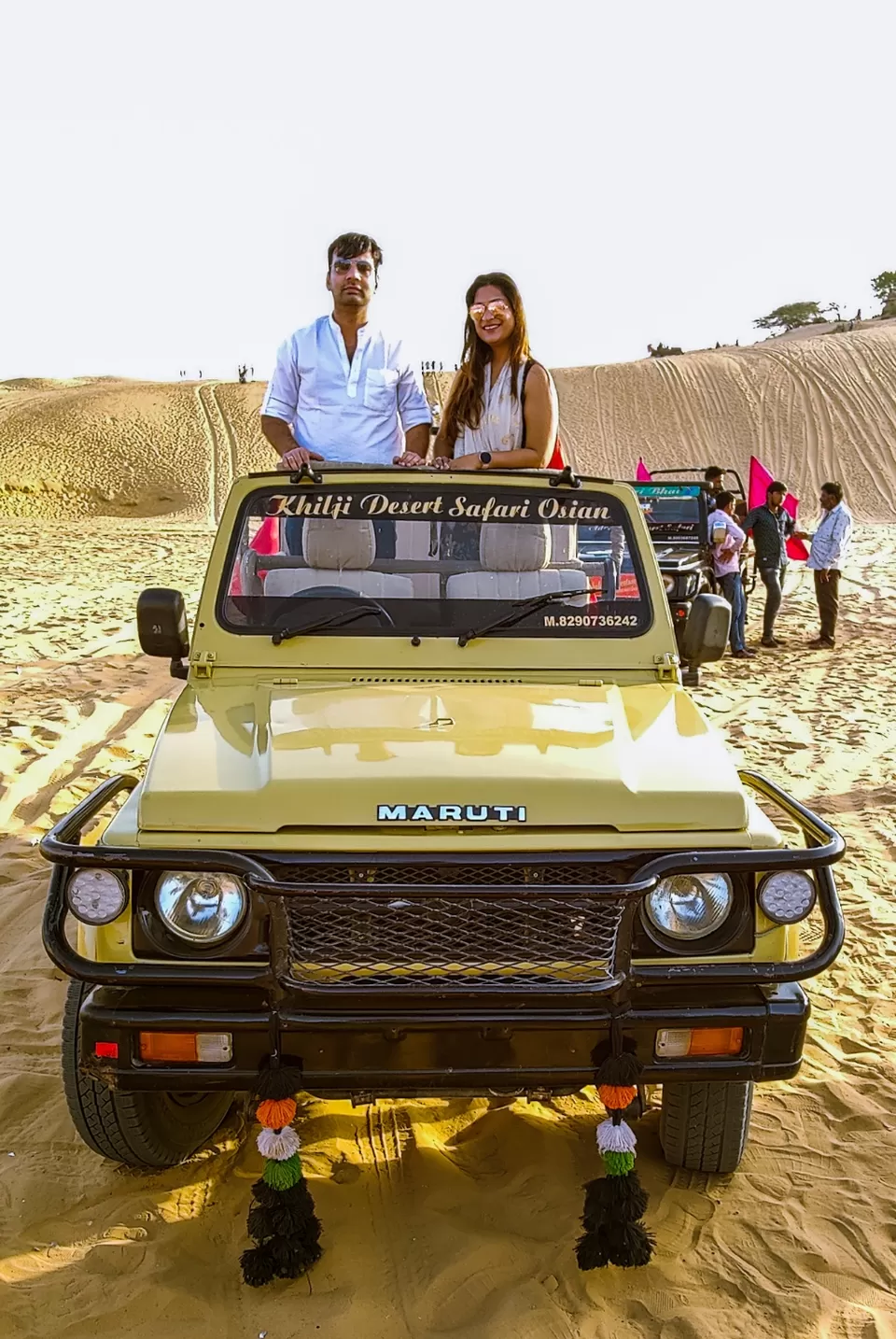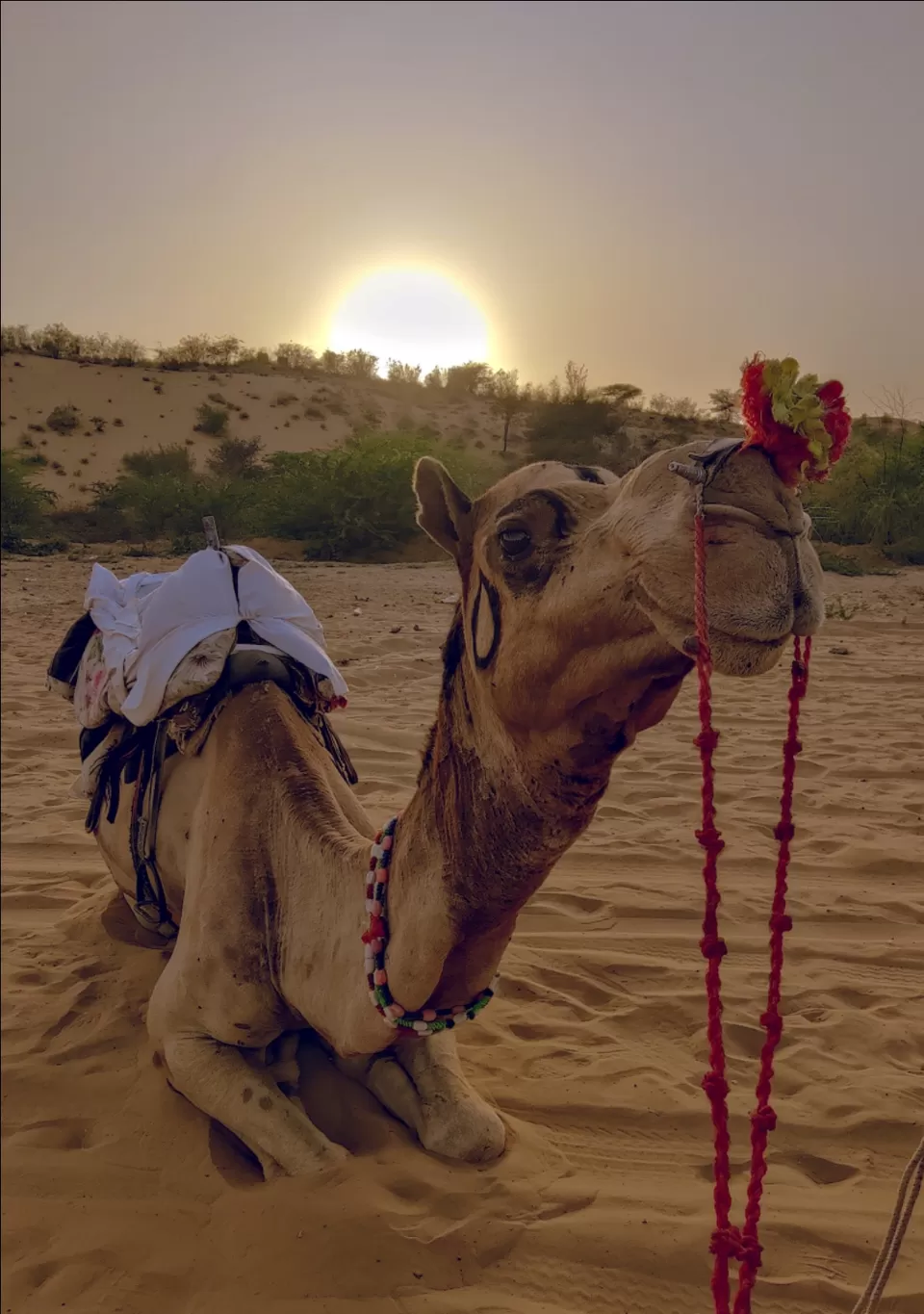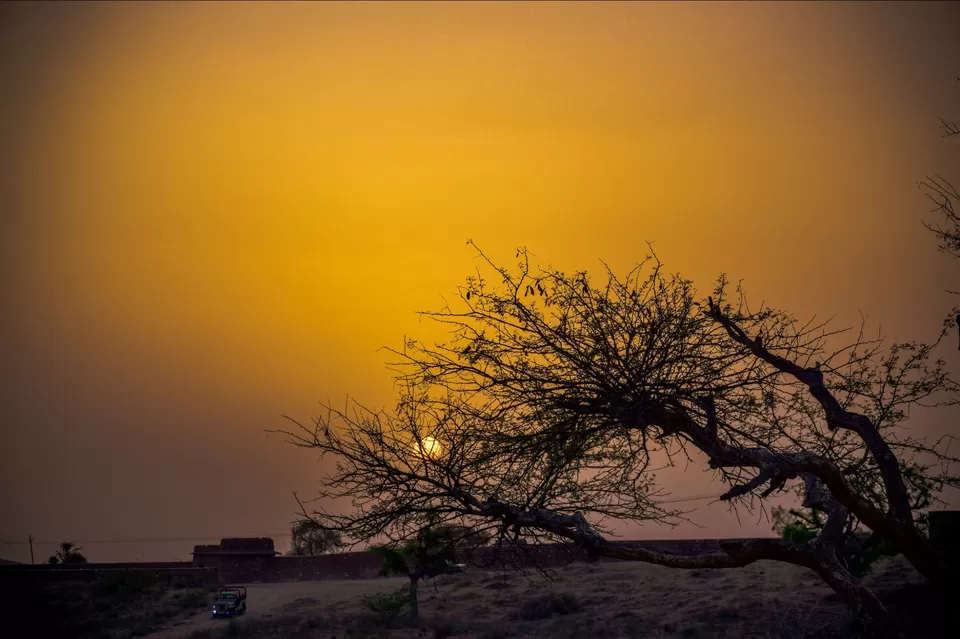 The next day, after breakfast, we decided to start our exploration of Jodhpur by visiting the famous Mandore Gardens, a heritage spot. Mandore is known to be Ravana's wife Mandodri's hometown.
Located at a distance of 9Km from Jodhpur city, this garden is famous for its lawns, architecture, cenotaphs, hall of heroes, a govt museum and the shrine of 300 million Hindu Gods.
The cenotaphs are multistorey, and give the impression of presence of multiple temples in one same complex. Also, you'll find dozens of Langur monkeys at the entry gate.
Additionally, You can climb the hill, and see the ruins of Mandore Fort and Ravana temple. The place is definitely a photographer's delight.
Timings: 8am to 7pm
Time required: 3 hours
Entry fee: Nil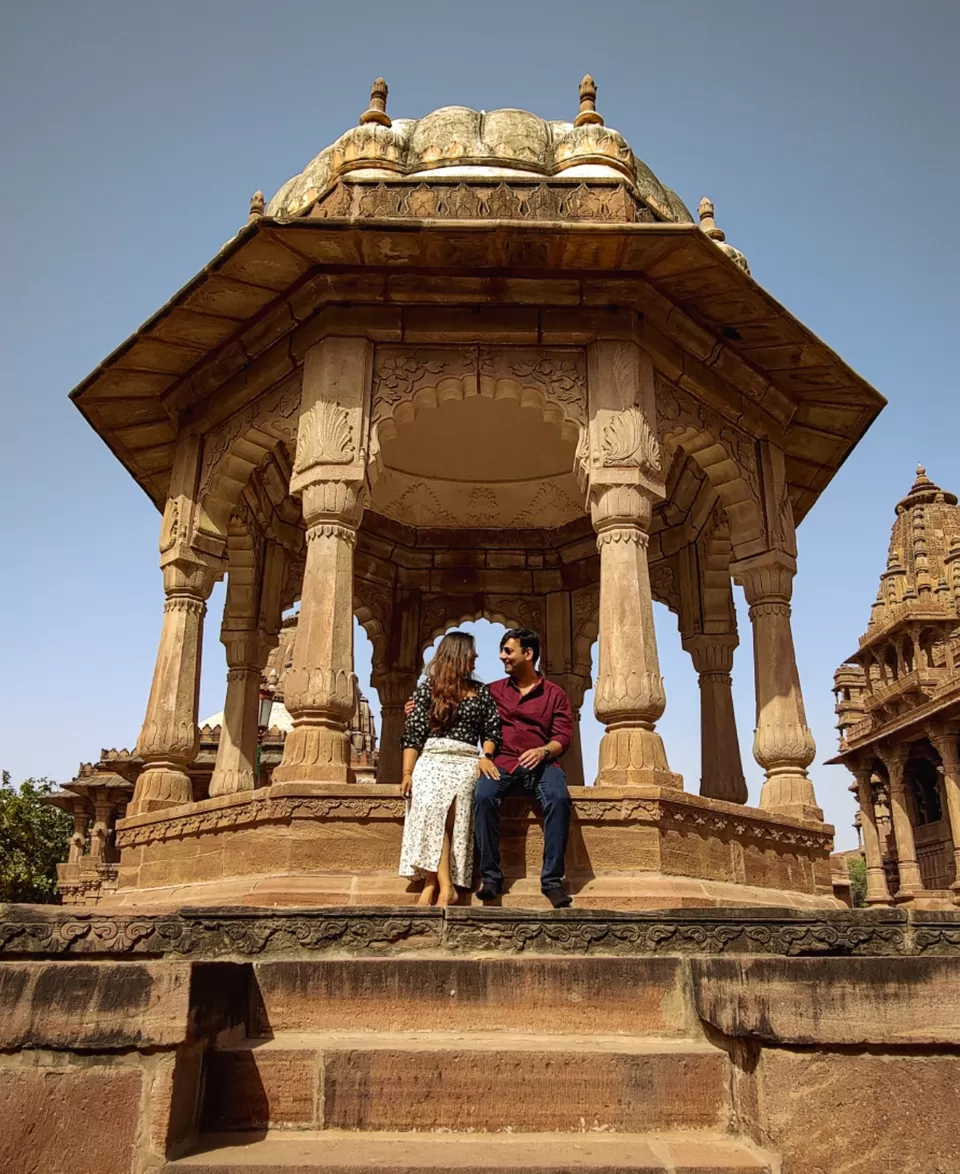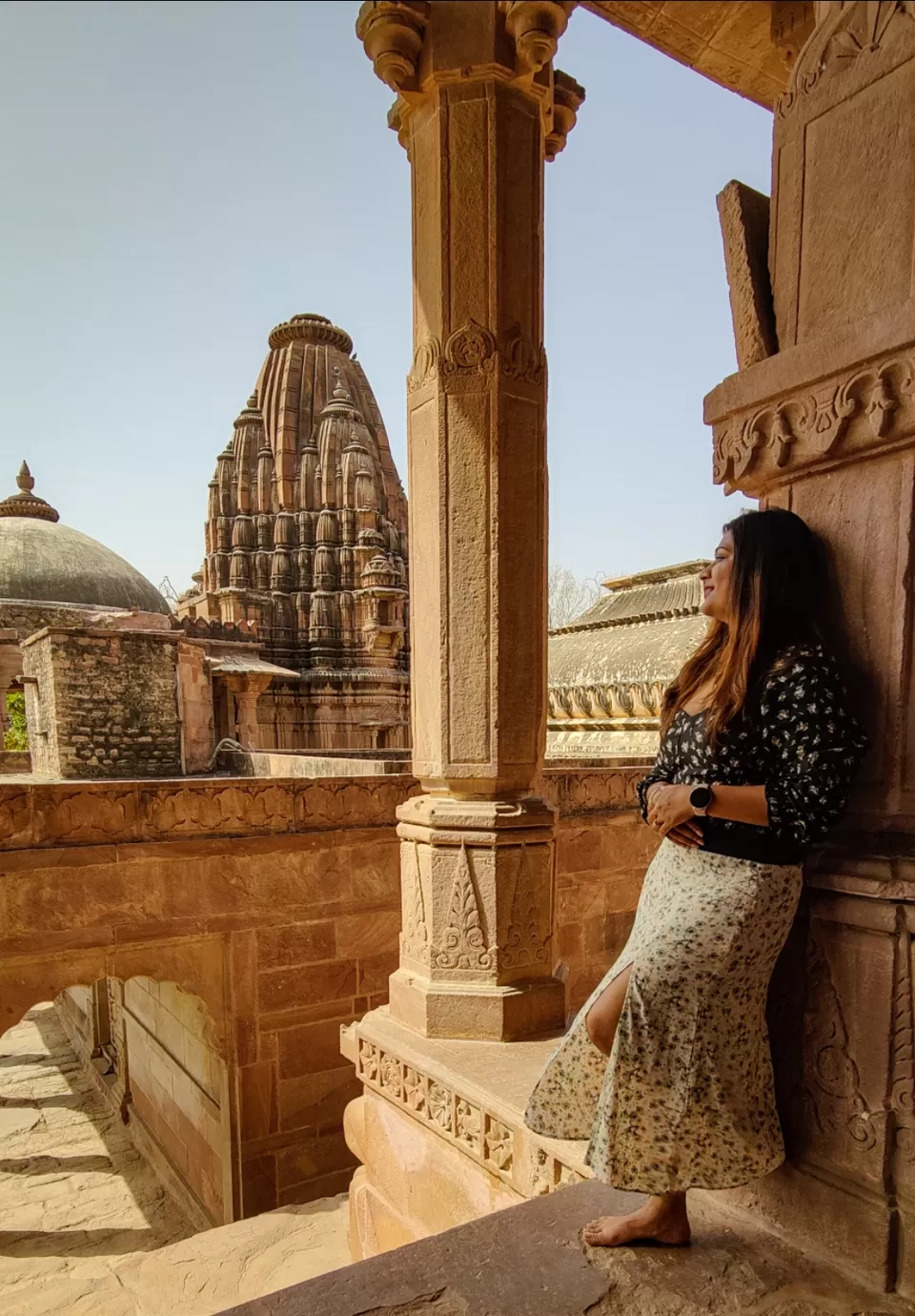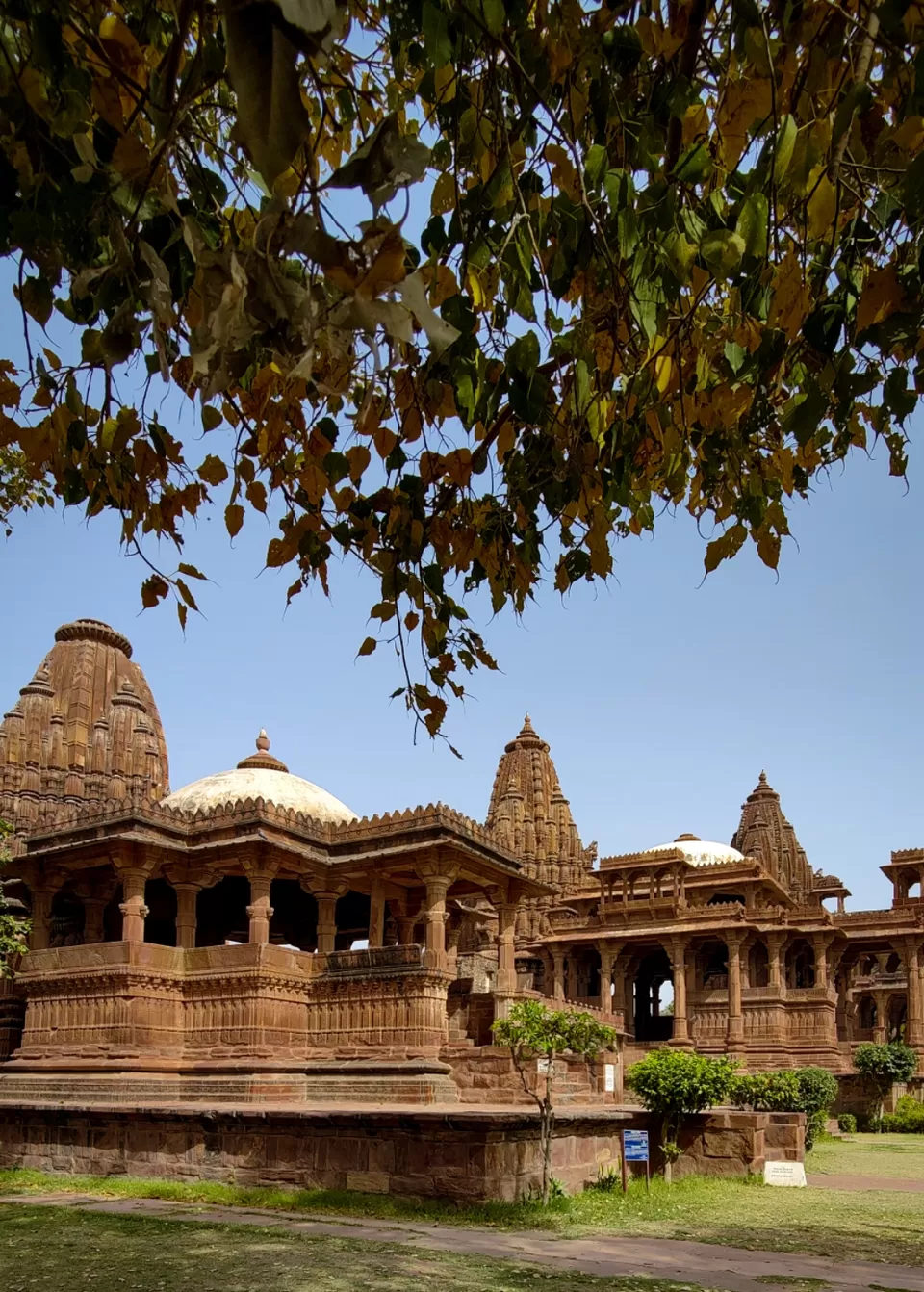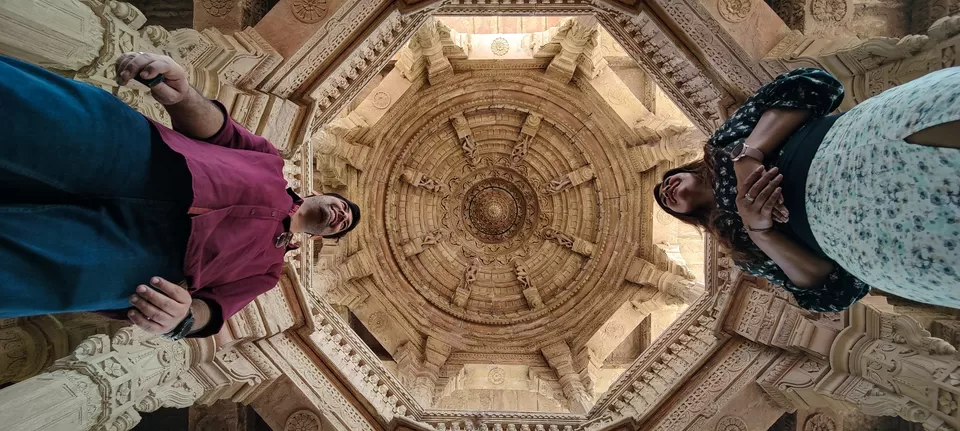 Next stop was Umaid Bhawan Palace, which is a royal residence, a museum and a heritage hotel.
Umaid Bhawan is spread across 26 acres of land and has beautiful royal gardens. The museum displays various artefacts, ranging from arms, clocks, huge vases and more. You can even stay at the palace hotel to enjoy the ultra luxury facilities and royal treatment.
Timings: 8am to 5pm
Entry Ticket: INR 20
Time required: 1-2 hours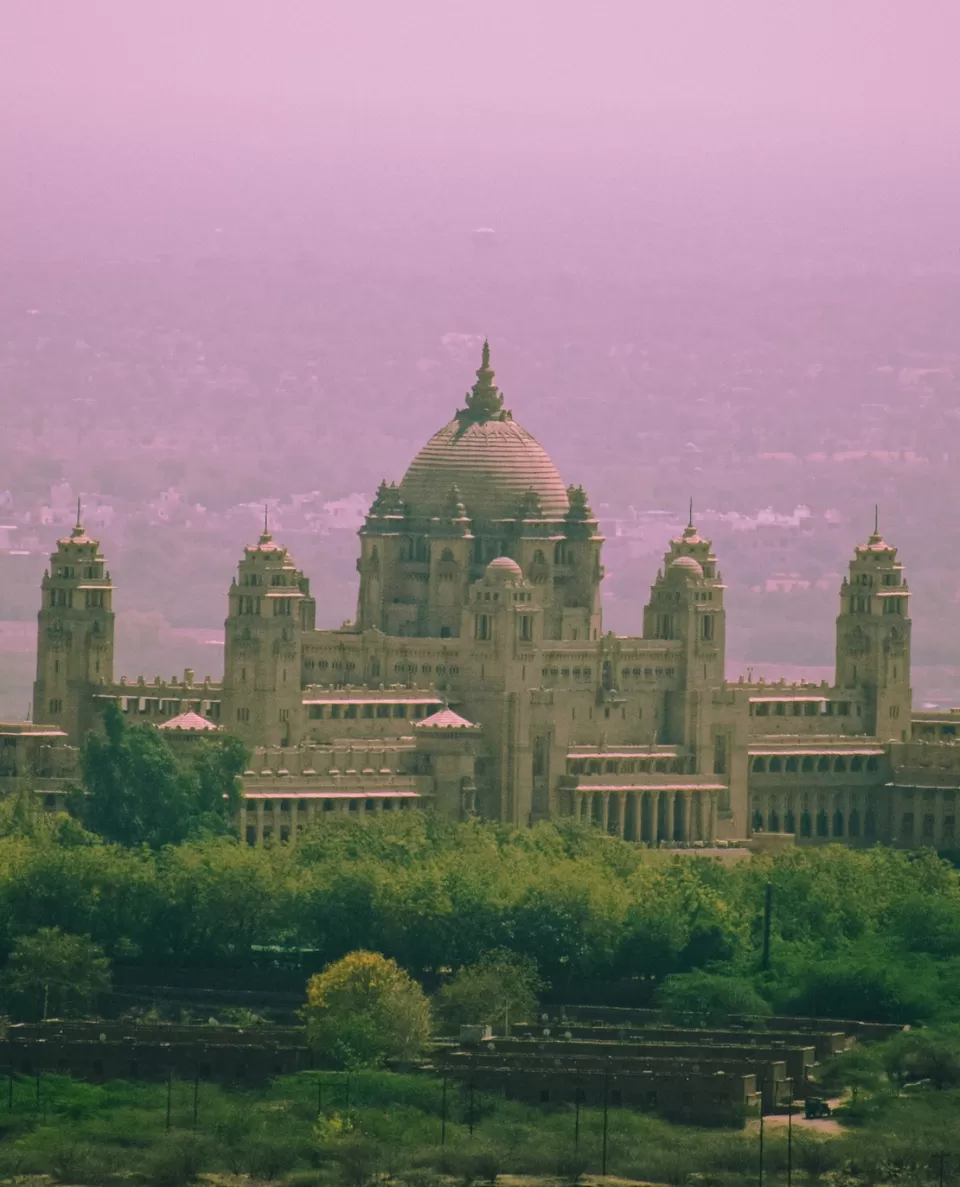 Next on our minds for the day was lunch and then Toor ji Ka Jhalra, the stepwell.
Toor Ji ka Jhalra, was constructed in 1740 for water management of Jodhpur. It is more than 200ft deep and made up of red sandstone found in Rajasthan. The most interesting part is the infinite stairs that lead to the stepwell on three sides and the kids jumping into the stepwell from the top fourth side.
Timings: Open 24x7
Time Required: 15- 30 mins
Entry fee: Nil
Next to the stepwell is Step well cafe. A must try cafe when in Jodhpur. You'll surely love the food and ambience inside. The view from the roof top of the cafe is beautiful, Mehrangarh fort on one side and toor ji ka Jhalra on the other.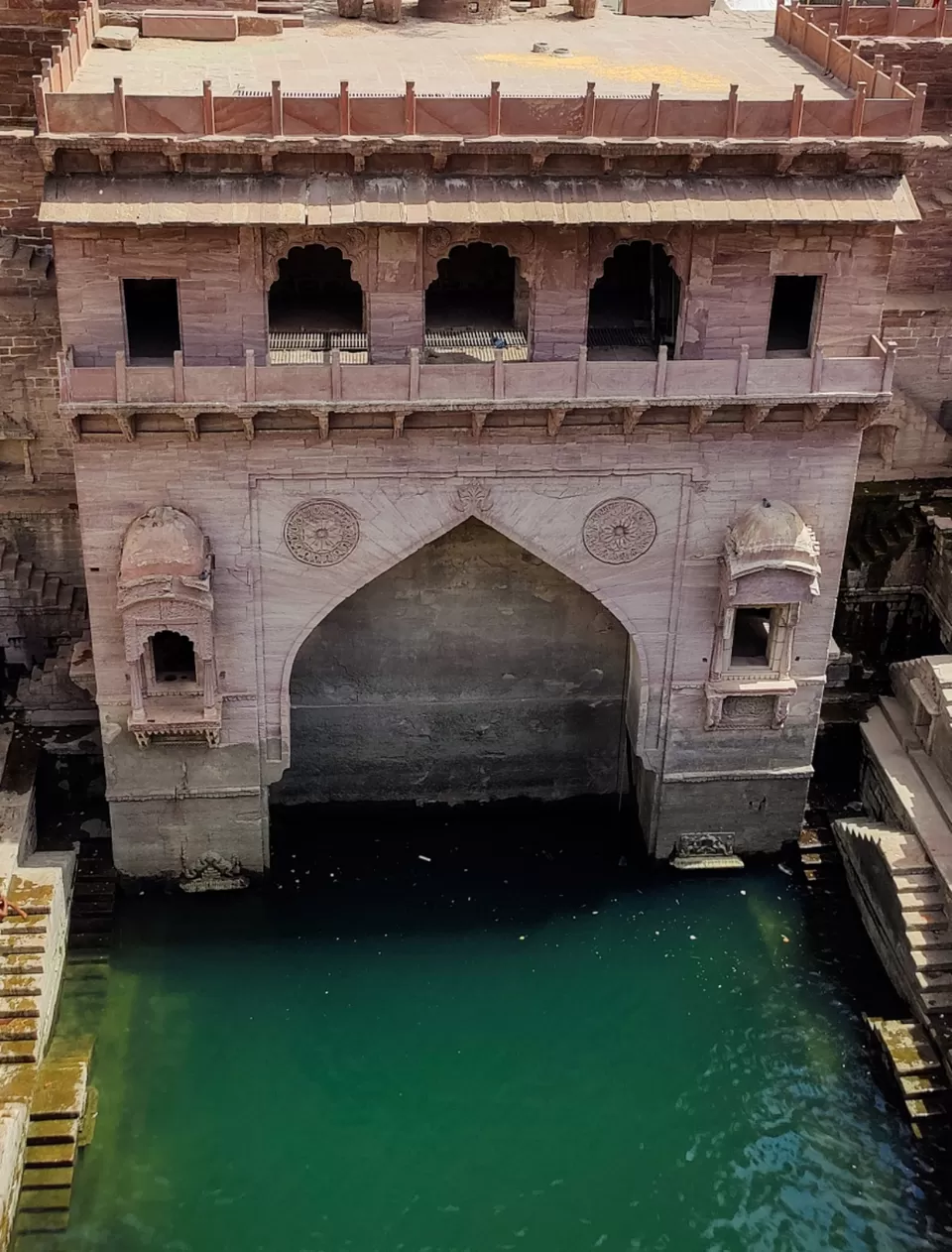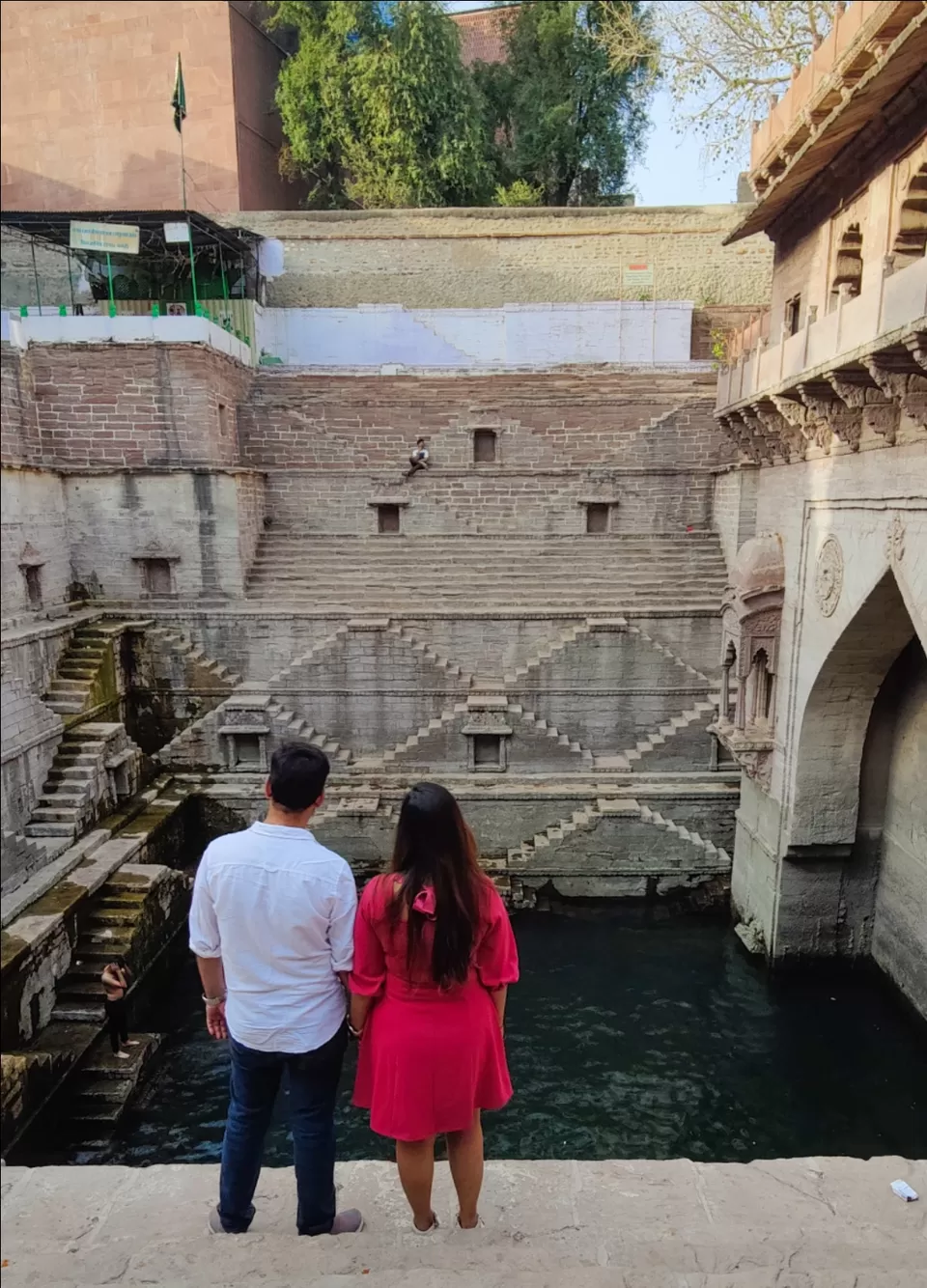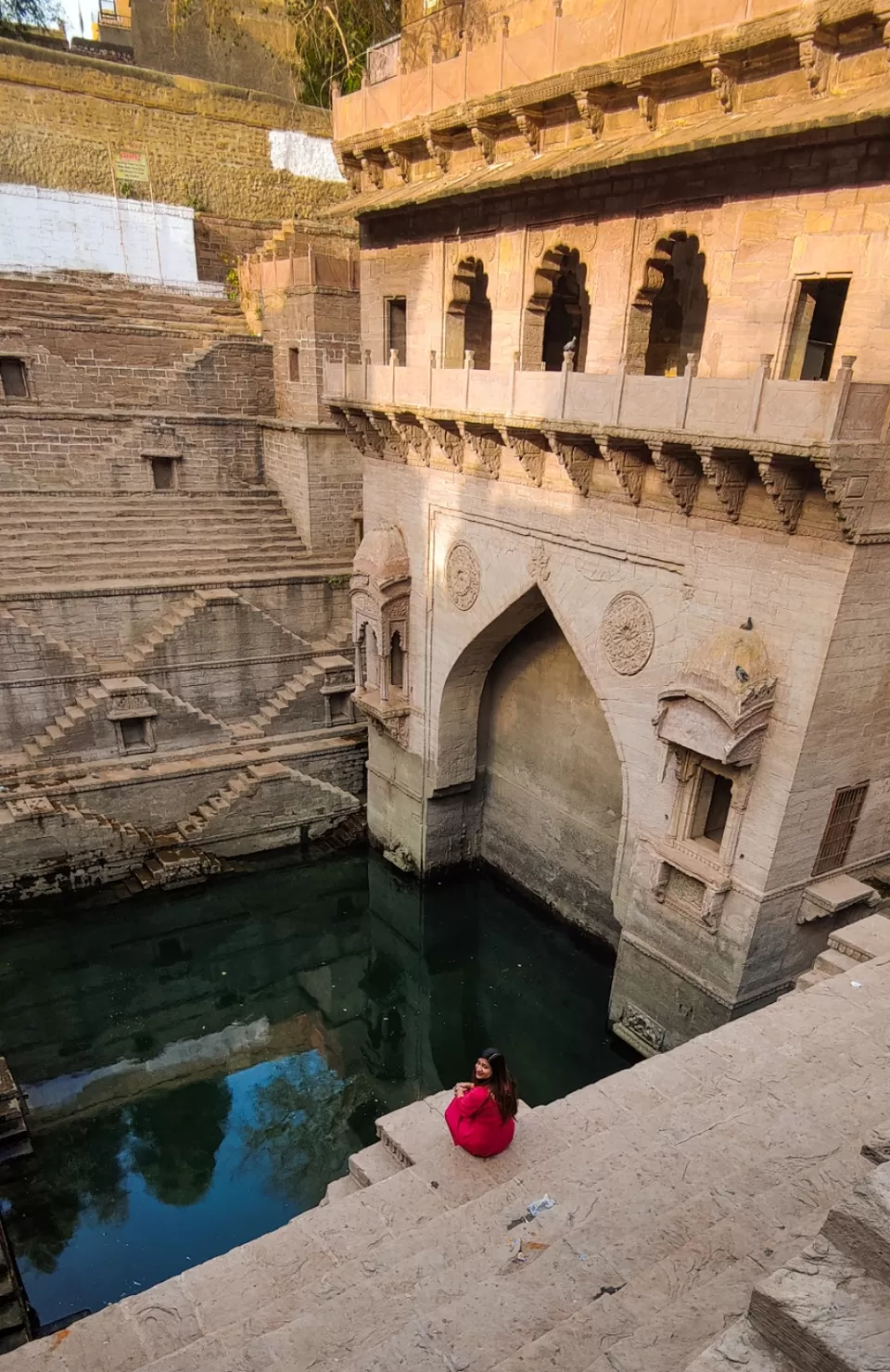 After this, we had to rest for some time to gain some of our energy lost in the scorching heat.
To witness the sunset, we went to Tekri Mata Temple at Singhoria/tekri Hill. The story behind this temple is pretty interesting. They say the power of this temple was such that whenever an enemy plane approached, it would get lost in the sky on its own.
To reach here, you have to climb some steep stairs. You'll definitely be in awe of the view from here, it gets better and better after every few stairs. These are red sandstone hills connected to Mehrangarh Fort. It is definitely the best sunset spot in Jodhpur. You can see the city and can even go sit over the walls of Mehrangarh Fort, which otherwise are inaccessible from the fort side.
If you're visiting here, it is recommended to go in the evening for the best view and weather. We spent a good 2 hours here, just enjoying the sunset and the breezy weather.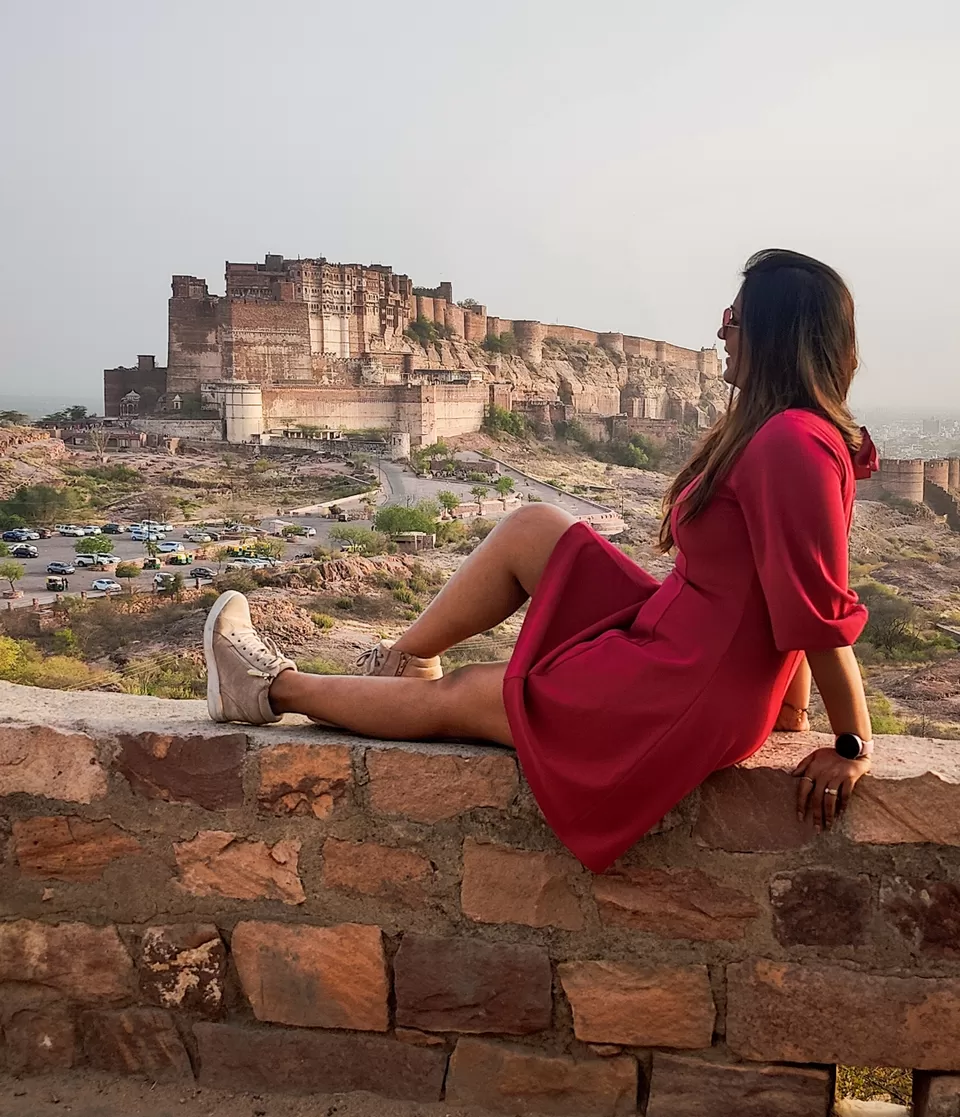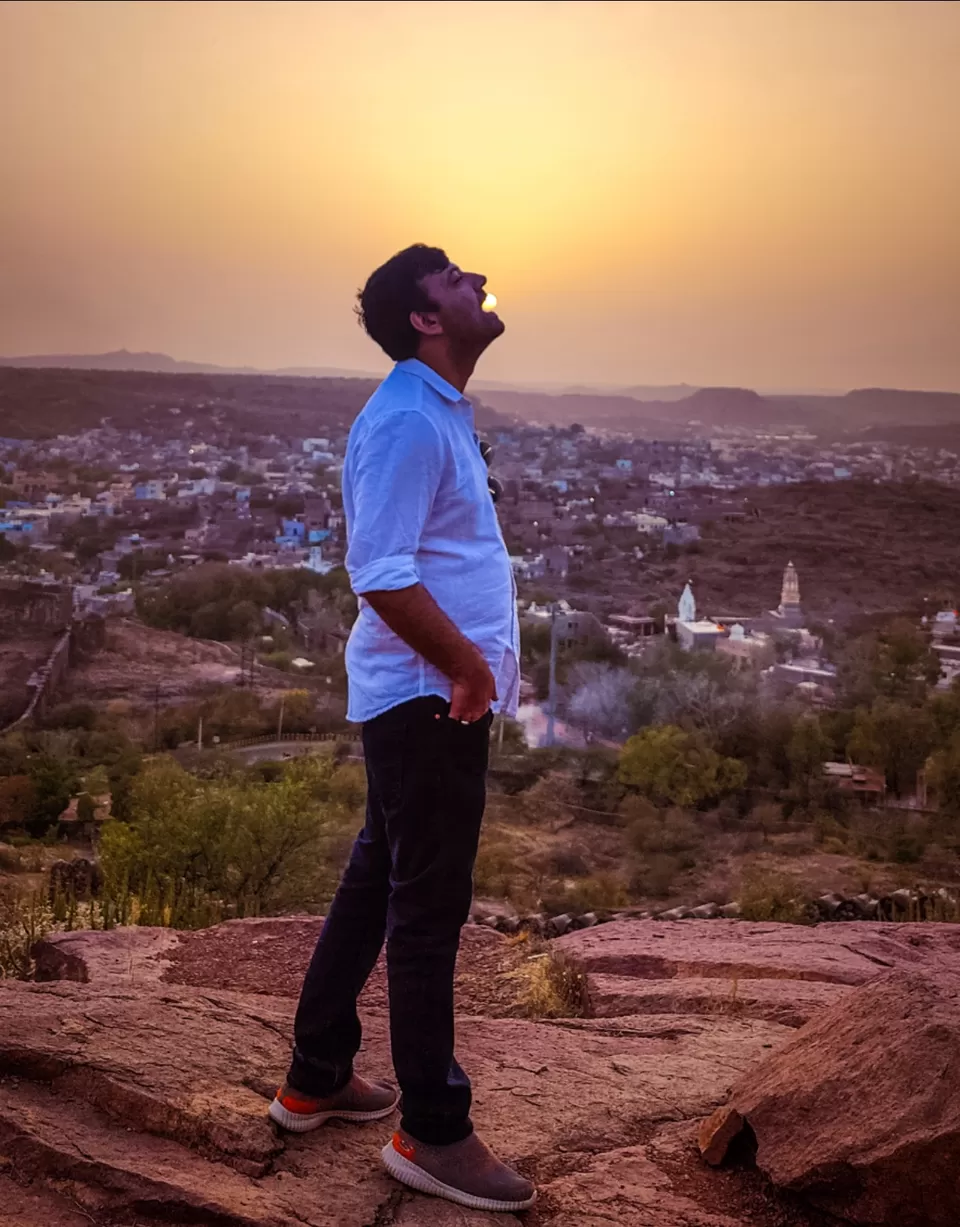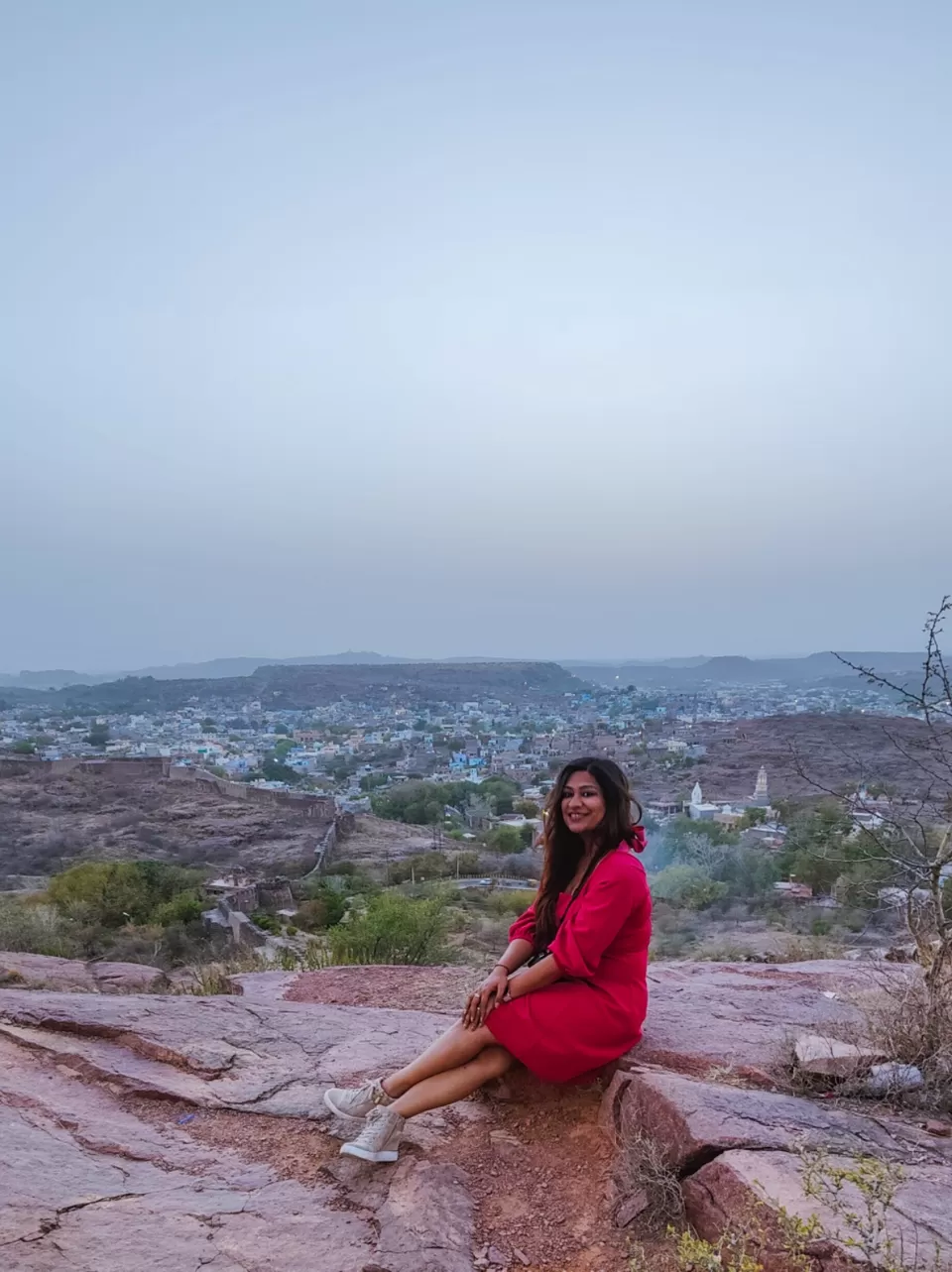 On the way back to Pal Haveli, we stopped at Ghanta Ghar and the market area.
Ghanta Ghar is known as the clock tower of Rajasthan and marks the starting point of old Jodhpur city. This five storey tower is built of red sandstone and has a dome on the top.
Close to Ghanta Ghar is Jodhpur city local markets, famous for Rajasthani suit materials, silver and artificial jewelry, traditional Rajasthani decorative items and more. If you have shopping in mind, do check out Sadar Bazar.
For dinner, we went to the rooftop Indique restaurant, at Pal Haveli, which is known for its 360° view. We had a romantic candle lit dinner.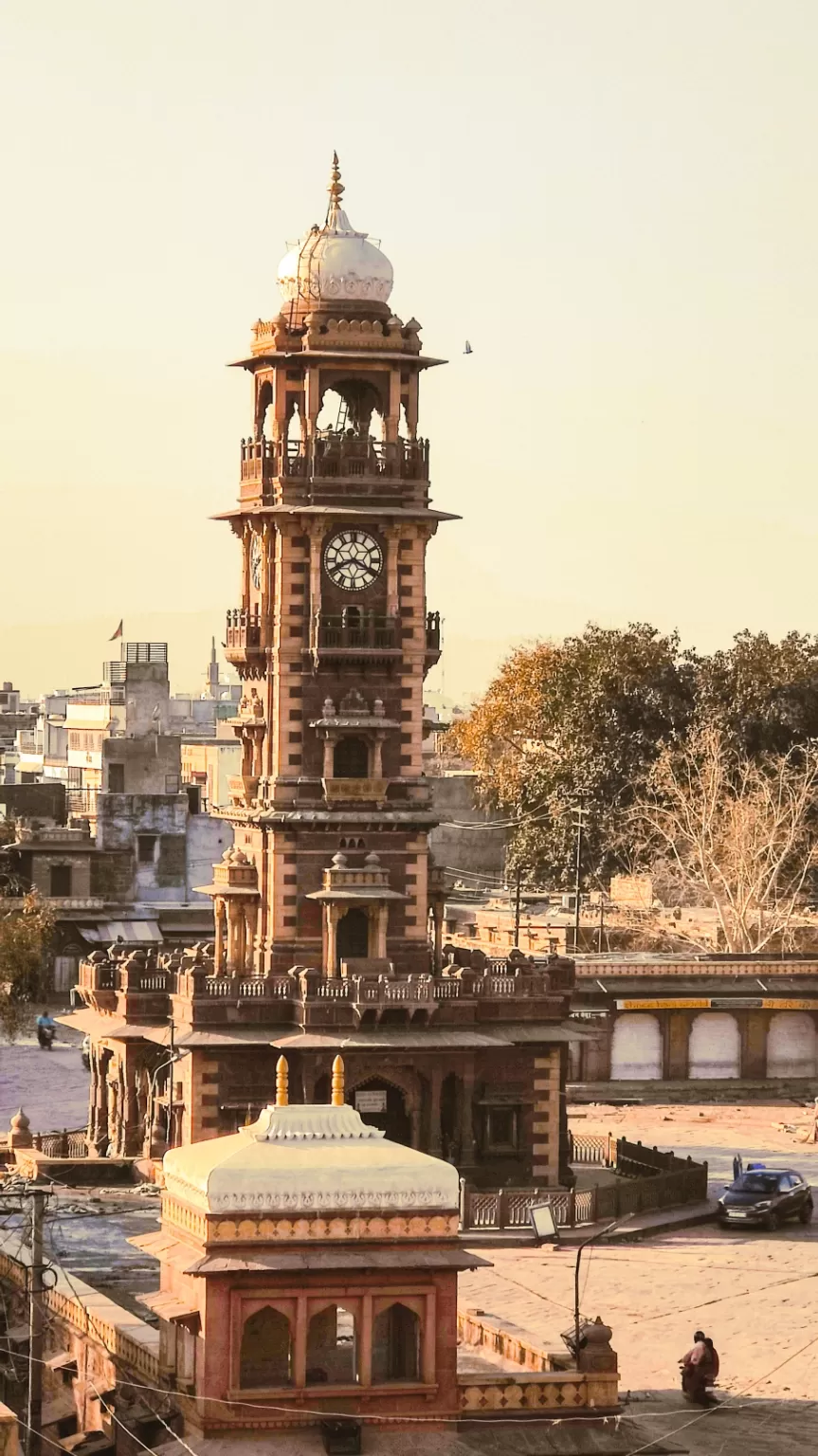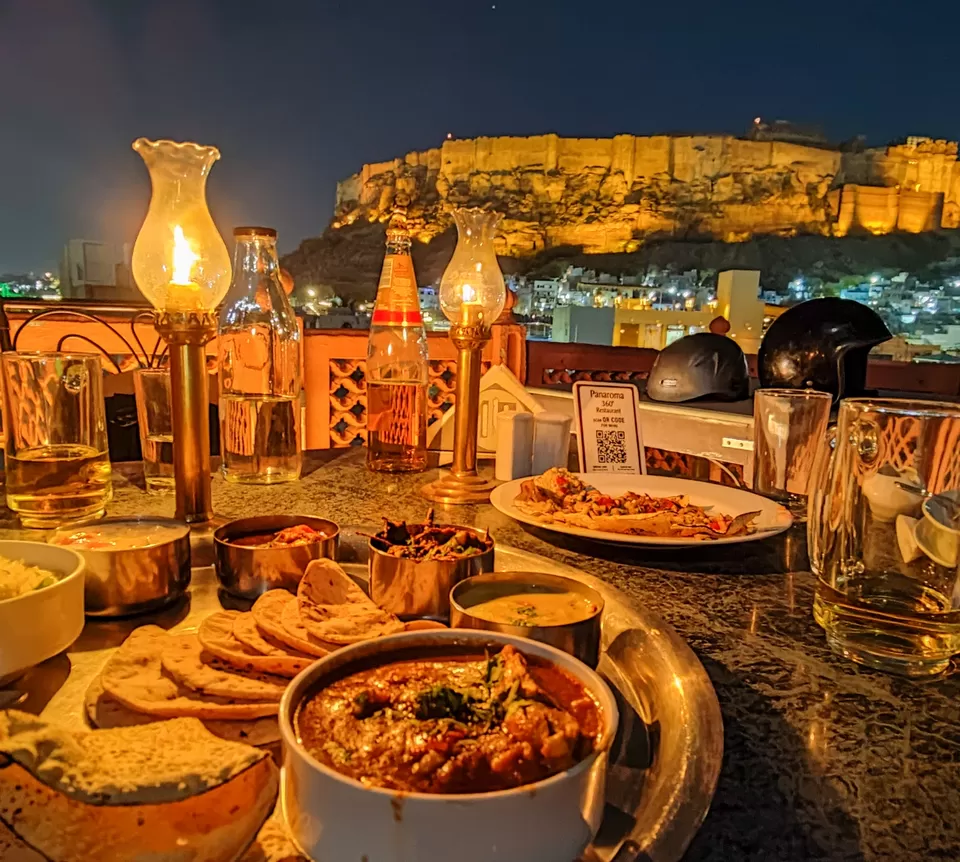 It was our last day or rather the last few hours in Jodhpur, before we boarded our flight back home. We decided to spend them experiencing a tribal Rajasthani Village, and visited Bishnoi Village. We booked a Jeep Safari for Bishnoi Village.
The Bishnoi Community is known for protecting the wildlife and the environment in Rajasthan. If you remember the case against a famous Indian actor, for killing Indian Antelope/black buck, that incident happened in Bishnoi Village. The safari includes visiting
✨ Two forest areas, one for spotting Black Bucks, Neel Gaye, and Deer, and another one for spotting Peacocks.
✨ A Rajasthani pottery house, where they show you how they make different kinds of clay artefacts. You can also make your own.
✨ Block painting workshop, where you can see how they block paint bed sheets and cloth material for sale.
✨ A house where they extract Opium for medicinal use. They show you the whole process of extracting it and give it to you for taste.
✨ A dury makers house, where they show you the whole process of making Duris.
✨ Followed by Rajasthani Lunch where you can see them making authentic Rajasthani food.
This is a must have experience when in Rajasthan. You will learn so much about the people and culture in just a few hours.
Best time to visit: Leave in morning by 7am
Time Required: 5-6 Hours
Cost for Safari including Rajasthani Lunch Thali for two: INR 2500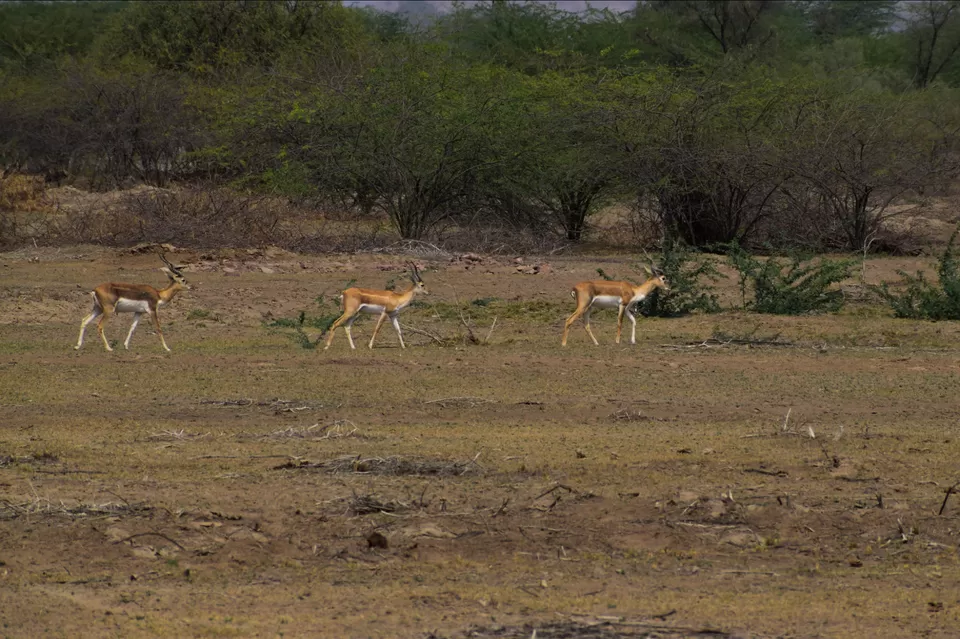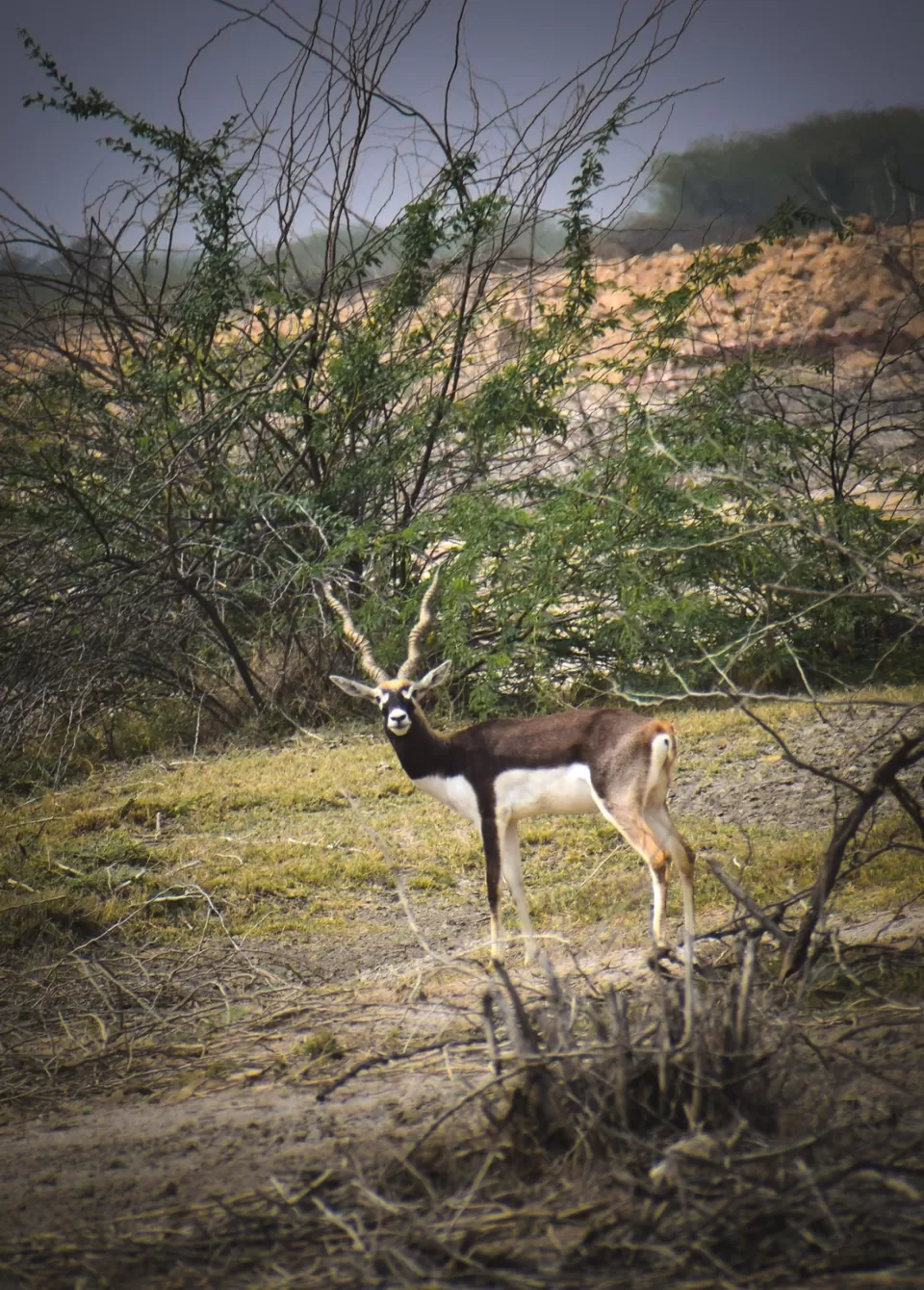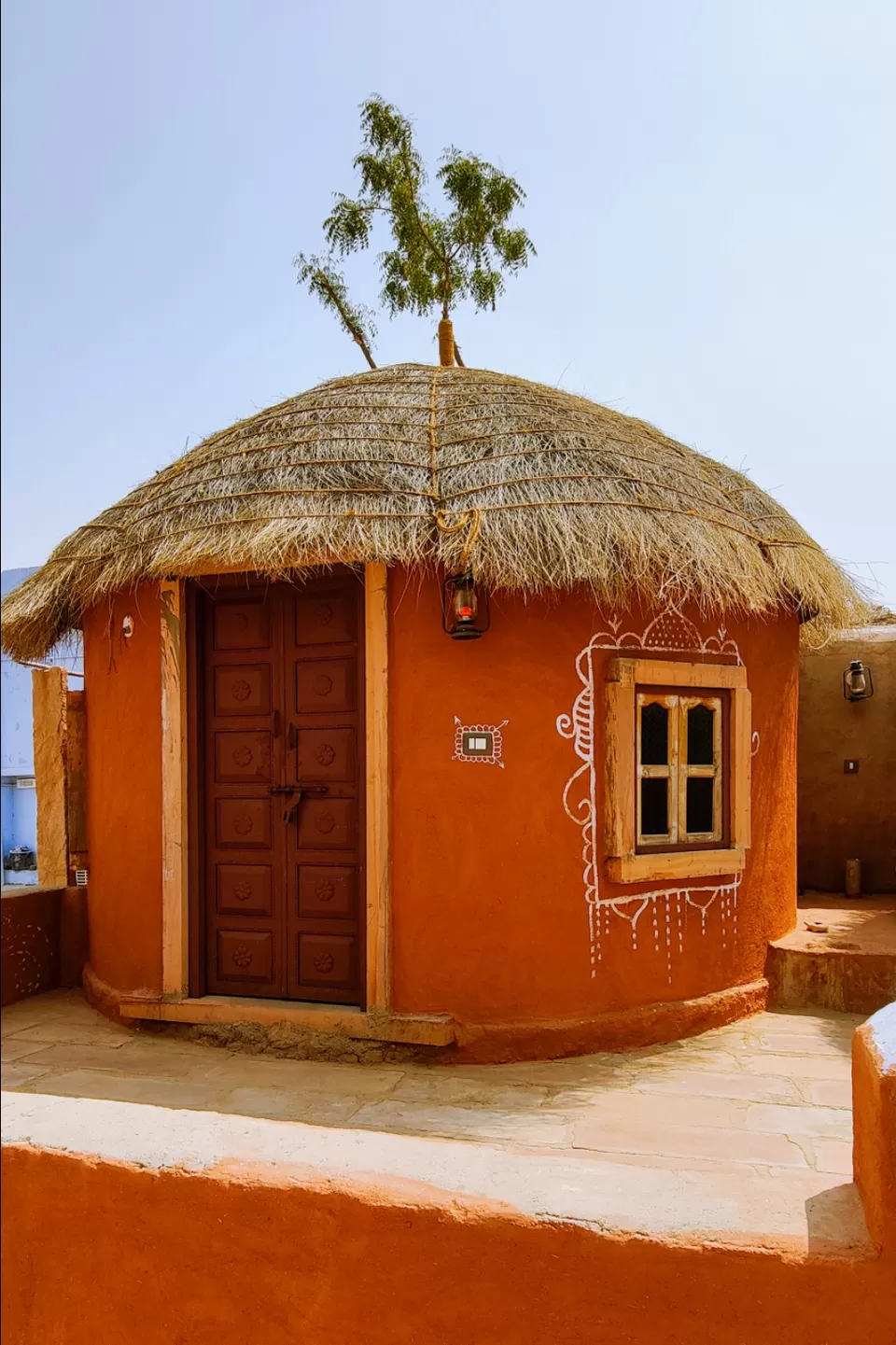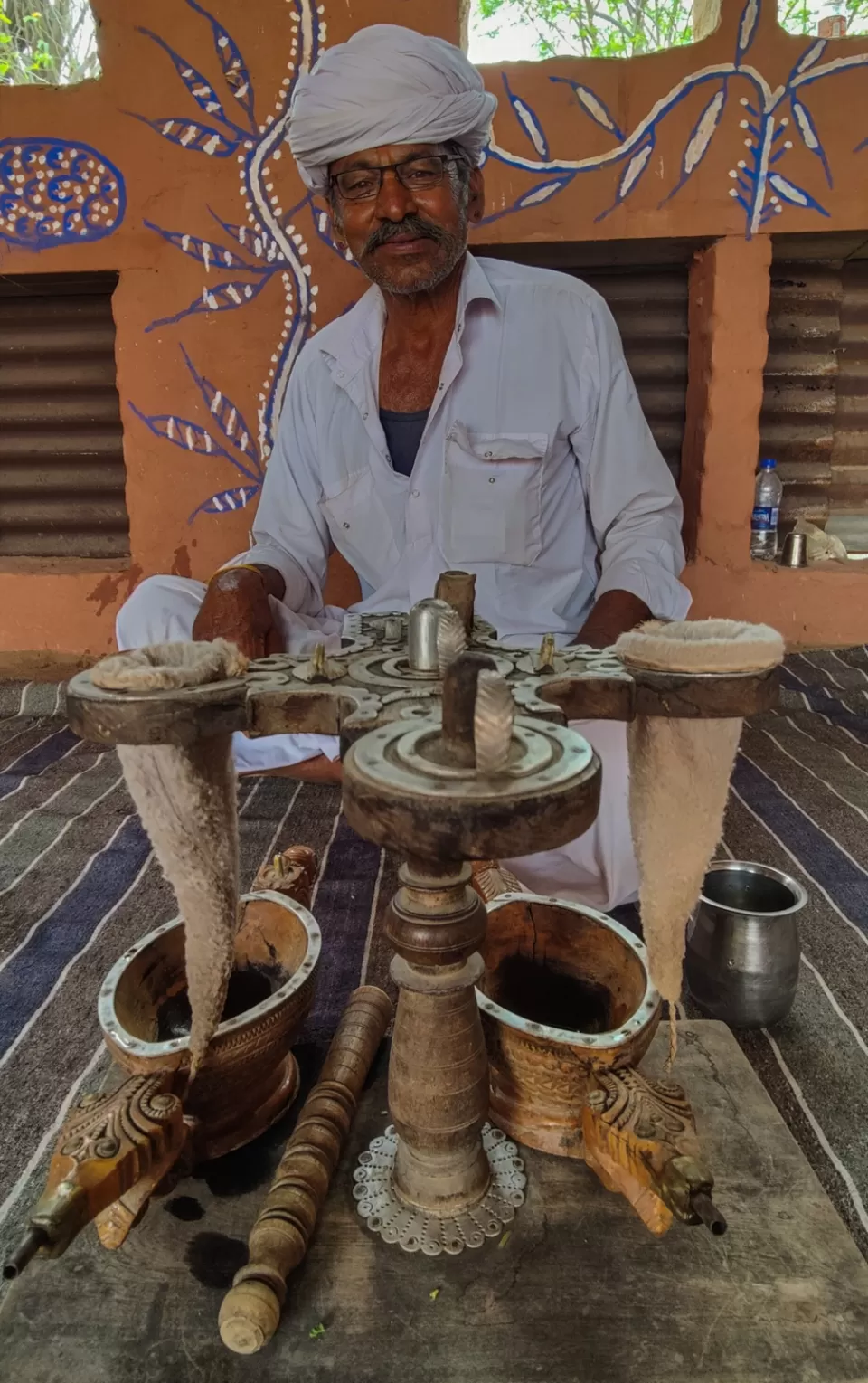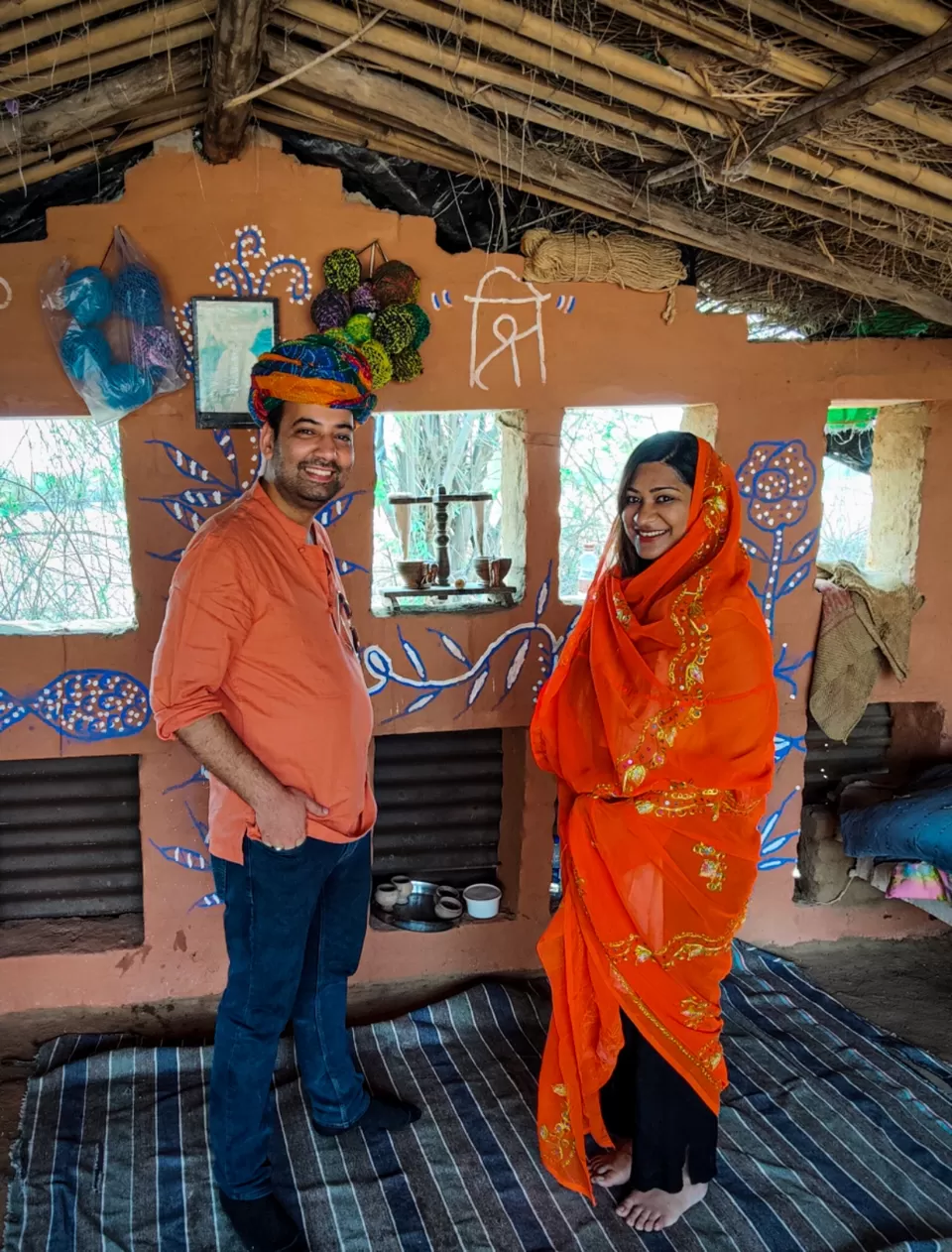 Bal Samand Lake & Palace is located 5 km from Jodhpur and is a famous picnic spot for its gardens and a lake. It is also a palace hotel. The lake was built for storing water for Mandore.
Kaylana Lake is located 9km from Jodhpur city and is also a famous picnic spot. The lake is surrounded by Hills and you can find some short treks for a better view. Preferably visit early morning or at sunset.
Rao Jodha Park is located close to Mehrangarh fort and was built in 2006 to maintain the hill area, flora and fauna around Mehrangarh fort. It has become a paradise for migratory birds.
Timings: 8am to 530pm
Entry fees: INR 100
Time required: 1 hour
Flying fox adventure is a zip-line that takes you through 6 different zip lines over Mehrangarh fort, 2 lakes, Rao Jodha Park, and blue City.
Cost: INR 1899
Some Cafes we tried:
Vaara Cafe at Mehrangarh Fort
StepWell Cafe
Sams Art Cafe
How to reach Jodhpur from Delhi:
You can board an overnight train or take an hour long flight from Delhi to Jodhpur.
By Road, the distance is around 590Km and can be covered in 12-13 hours.