Yes, it's true after all that the state comes at the top in the list of top places to visit in India of every single traveler. It is all that a traveler can't afford to miss while being in India not because of its vibrant cultures and traditions but for its warm hospitality that makes an ultimate place in the heart of every traveler in India.
The exclusiveness of the state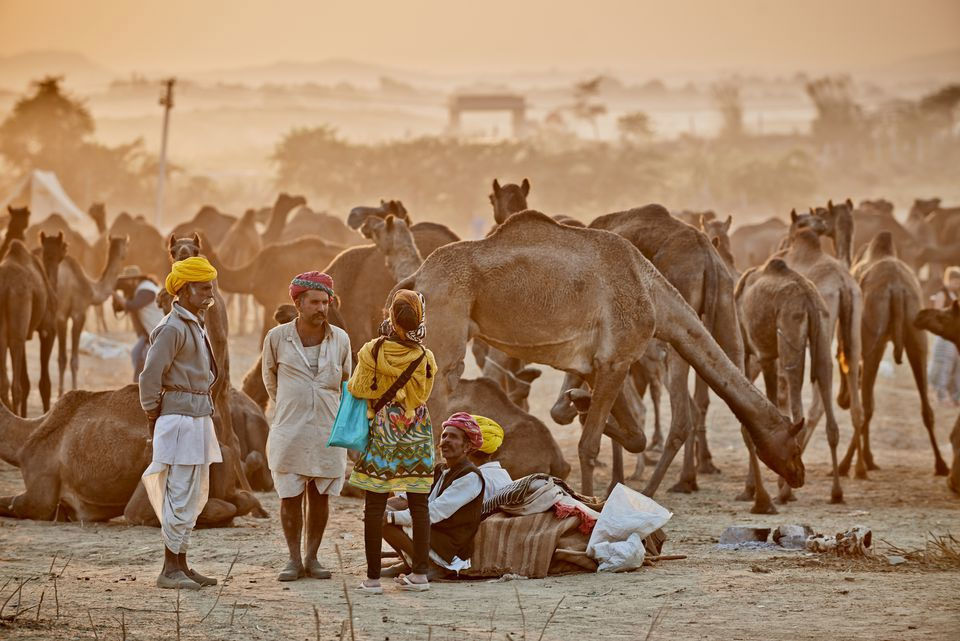 Rajasthan, the Land of Kings has all that enchant tourists in India. The widest range of cities of Rajasthan has a royal ambiance in the vibes till today, offering a traveler with innumerable things to do and sightseeing options. The state is much populace for its textiles, ethnic leather goods, pottery, tie & die, block-printing, embroidery, silver and gold relief work on fabrics, miniature paintings, blue pottery, Mughal design woolen carpets, elegant gold and silver jewellery, and furniture. All these things can be best available in Jaipur bazaars. The land of Rajput dynasties, it flaunts amazing fort, monuments, camel fair, exquisite local attire, and jewellery.
Destinations of Rajasthan

Mouth Abu as a prominent hill station in Rajasthan is often considered as the best place to escape from the scorching heat of the sun and is mainly known for Dilwara Temples that are featured with intricate carvings. While capturing the imaginations of the West and silver screen, Udaipur is bestowed with stunning lakes, heritage palace, and the actual charm of nature can be well-experienced in the town while being in Rajasthan. Heading towards Pushkar, one can find the grand structure of Chittorgarh Fort, Rana Kumbha Palace, Vijay Stambh, Padmini Palace, awaits for exploring in Rajasthan Tour Package. Organizing the world's largest Puskar Fair that focuses on the livestock trading activities in Pushkar. Encompassing the wilderness of Rajasthan at Ranthambore National Park will give you a thrill of tiger sightseeing in a jungle safari.
Delicacies of Rajasthan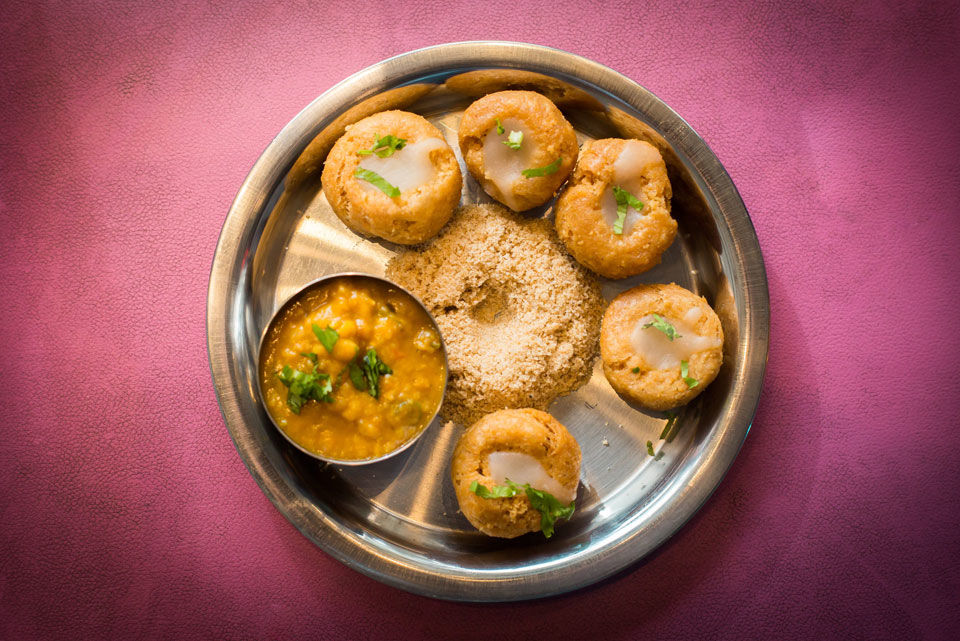 The age-old royal cuisines are still available in a full Rajasthani platter that lets everyone fall in love with the real taste. Rajasthani dishes are incomparable in respect of its tastes and flavors. The vegetarian's delight is cooked in pure ghee and is equally mouth-watering as that of non-vegetarian. Dal Bati Churma is the main food to Rajasthan that is not only rich in taste but also has flavors that make one fall in love with the dish. Sweat dishes in Rajasthan are worth tasting especially Ghevar of Jaipur, Rasgullas of Bikaner, Mawa Kachori of Jaipur, and Malpuas of Pushkar.
Accommodating people of Rajasthan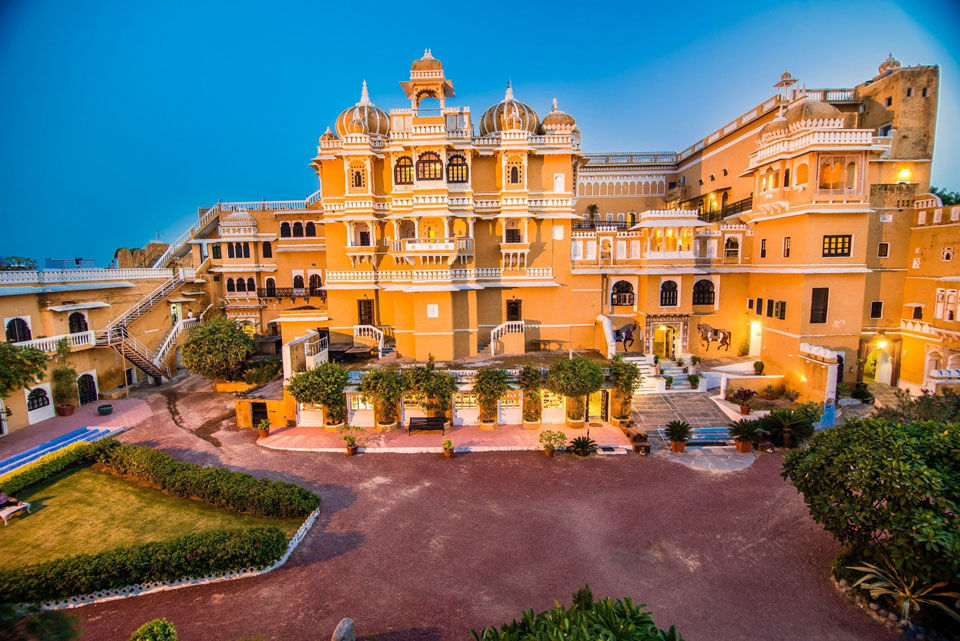 People in Rajasthan are friendly and helpful in nature. They believe in their age-old saying called "Guest is a God" and thus they treat every traveler warm-heartedly. Even the state can also be the best option for solo female traveling in India where they can feel safe and explore Rajasthan hassle-free. You will find women wearing ghagra with ornaments and men with big mustaches or beards at the rural areas of Rajasthan. They love to wear smiles on their faces that attract tourists the most.
Vibrant cultures of Rajasthan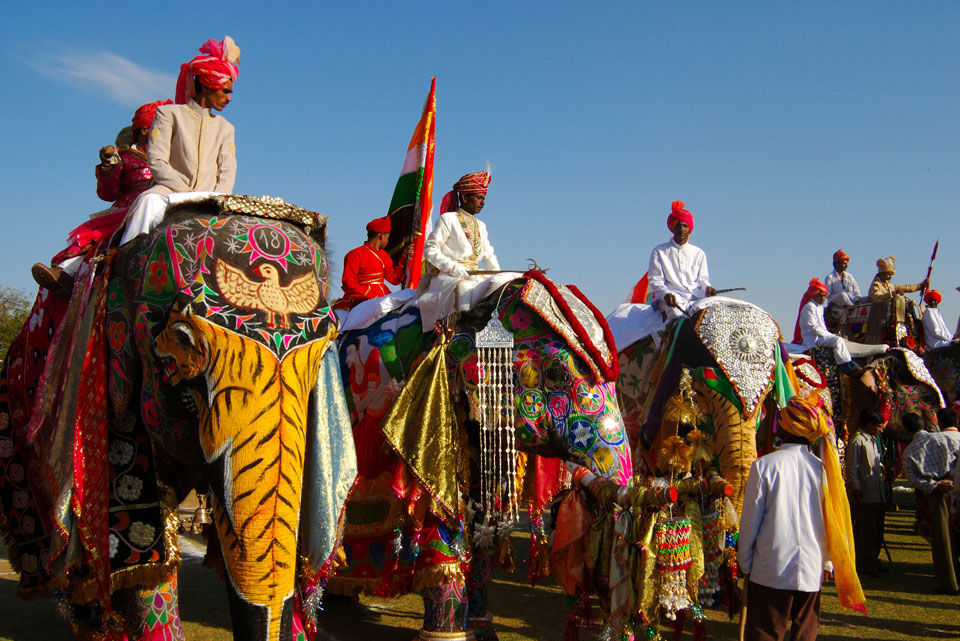 Rajasthanis have an amazing zest for life and are fun-loving, they lead a colorful and happy lifestyle despite the poverty in desert regions and harsh living conditions they endure. A rich tradition of folk dance and music, each district has its own different dance styles, songs, and music that is worth experiencing while being in the state. Rajasthan is a land of festivals that are enjoyed all throughout the year and has its own specific significance. The fairs and festivals in Rajasthan bring enjoyment and enthusiasm among the people and thus they celebrate each festival with zeal.
Besides these, there are many other reasons that make Rajasthan a perfect traveler's delight in India. If you haven't visited the state, then you must plan your Rajasthan Tour Package as early as possible because there are very few things in life that you must not miss and travel is one of them. So, plan your Rajasthan holidays now and let the royal state entices you with its cultural charm.