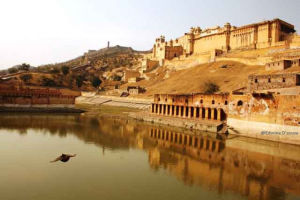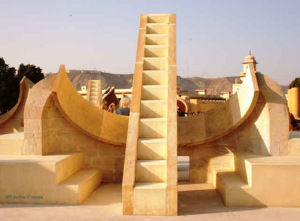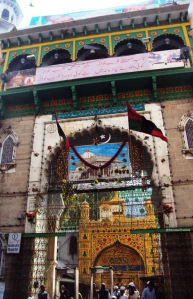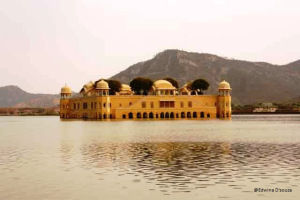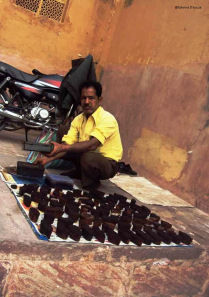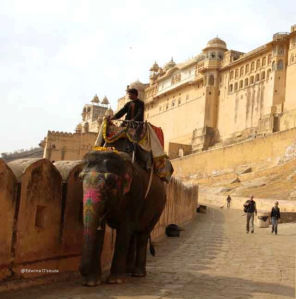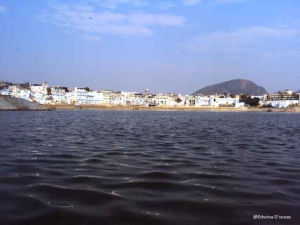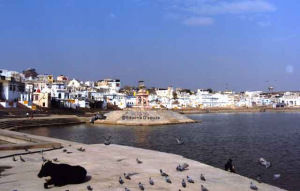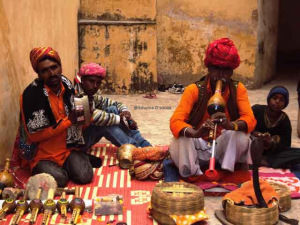 Have a weekend coming up or looking for a small holiday with friends or by yourself. Here is one of the many options you could consider with a good time assured. Rajasthan is soaked in culture and history aplenty. Gigantic forts, opulent palaces, variety museums, religious temples and hospitable people, this state has got it all. No wonder Rajasthan has been on the must visit list of many international travelers. As the largest state in India, exploring the whole of Rajasthan will take much more than just a few days (although very exciting). Here is one leg of the journey which you could cover in simply 3 days.
Day 1:
Early morning we arrived in the capital of Rajasthan, Jaipur. We chose to fly (low-cost carriers have made it very accessible). Leave your luggage at the hotel and head to explore the pink city. You will notice straight away that many of the walls and structures are painted pink. Originally, this was done during the regime of Sawai Ram Singh to welcome Prince of Wales in the city in 1853. In Old Jaipur, your 1st stop is the Amber Fort . Exploration time is a minimum 3 to 4 hours, although you may choose to stay longer as the fort is really massive.
On the way back, check out Jal Mahal . Post lunch, visit the Hawa Mahal. Within a few meters is the City Palace. A huge palace complex with some museums and shops. Inside the Diwan-e-khas of the palace, don't forget to spot the 2 large silver vessels. These hold Guinness records as the world's largest sterling silver vessels.An Instrument at Jantar Mantar Adjoining City Palace is the UNESCO world heritage site of Jantar Mantar . Busy markets are just around the corner of Jantar Mantar and City palace in case you feel like shopping, else head back to your hotel for some rest from a really long day.
Day 2:
Take a pre booked car early morning and head to Ajmer (130 km), two-hour drive approximately. Ajmer is a small city famed for having the tomb of Khwaja Moinuddin Chisti. The sacred place is popularly called the Ajmer Dargah . Entry is not restricted to any particular religion and it is believed to gather millions of devotees till date. Once you have finished your offerings and prayers, your rickshaw will also bring you back to where he picked you from. Do not forget to pick up the famous Sohan Halwa from Ajmer. Next, you can drive pass the Ana Sagar lake. Nothing much to see except that it is an artificial lake. Drive another 11 km further down and you reach Pushkar. It has the rare and famous Lord Brahma temple and Pushkar lake .
The small markets of Pushkar are very colorful and there are many Handicraft stalls around. (If you are visiting Pushkar between October and November, their annual cattle fair – Pushkar Mela is a must). Later drive back towards Jaipur taking the bypass from Pushkar. Around 7 pm, en route Jaipur take a stop at Chokhi Dhani, the famous Rajasthani village themed resort situated 19 km from Jaipur.
Day 3:
Still have a few hours before you board your return flight? You could quickly visit the Albert Hall Museum (State museum of Rajasthan) or you may shop for some souvenirs like Kathputli's, Jaipuri Razai's (quilt) or Mojri's which are items the city specializes in. Later, head to the airport and board flight back to your city.
Travelling Around: Once in Jaipur, auto rickshaws and cycle rickshaws are your easy bet. Remember, the key word here is Bargain and Bargain hard. Everything in Jaipur is quoted 3 to 4 times more and you need to bring this price down considerably. Optional elephant rides upto Amber Fort
Non – veg in Pushkar is prohibited as it is a religious city. Also finding non – vegetarian meals in Jaipur old city is like a treasure hunt.