Dedicated to first Tirthankara Lord Adinath Ranakpur Jain temple ~ 100kms from Udaipur is largest & one of the most important temples of Jain Culture. It is also a popular tourist destination and is visited by Indian as well as foreign tourists.
Temple was built by a Jain businessman in the 15th century amidst the forest in Aravalli range, it got its name from Mewar King Rana Kumbha who donated land for the temple.
More than 2700 workers were involved in building it over 50 years, I feel these craftsmen were driven by deep-rooted faith and devotion towards their lord. They seem to have surrendered to their gods who guided them in the journey and the final result was a blissful treat to the eyes and soul.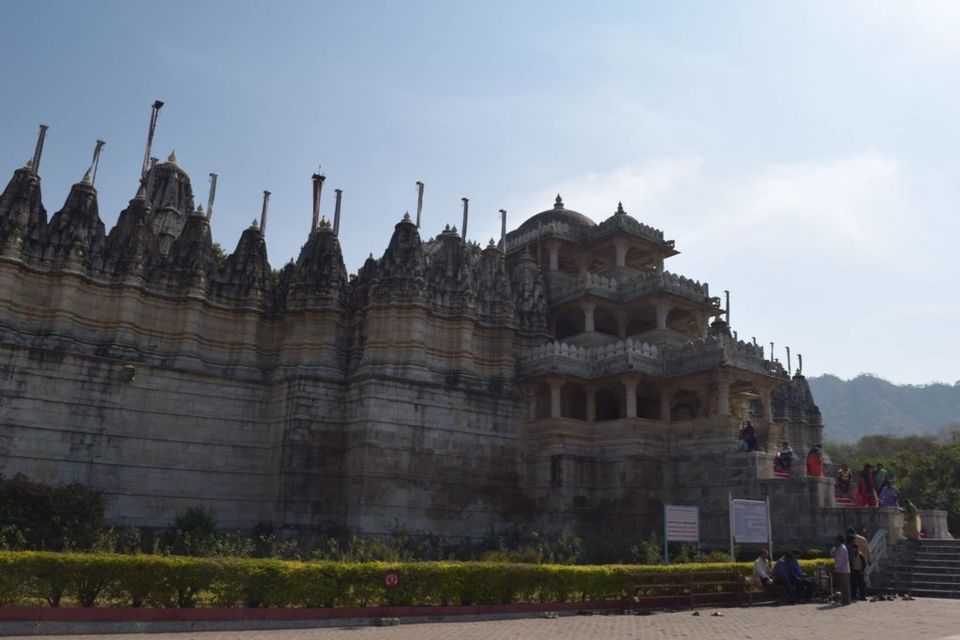 Built-in Solanki (Maru - Gurjara) architecture and carved of white marble for which boulders were transported from nearby areas.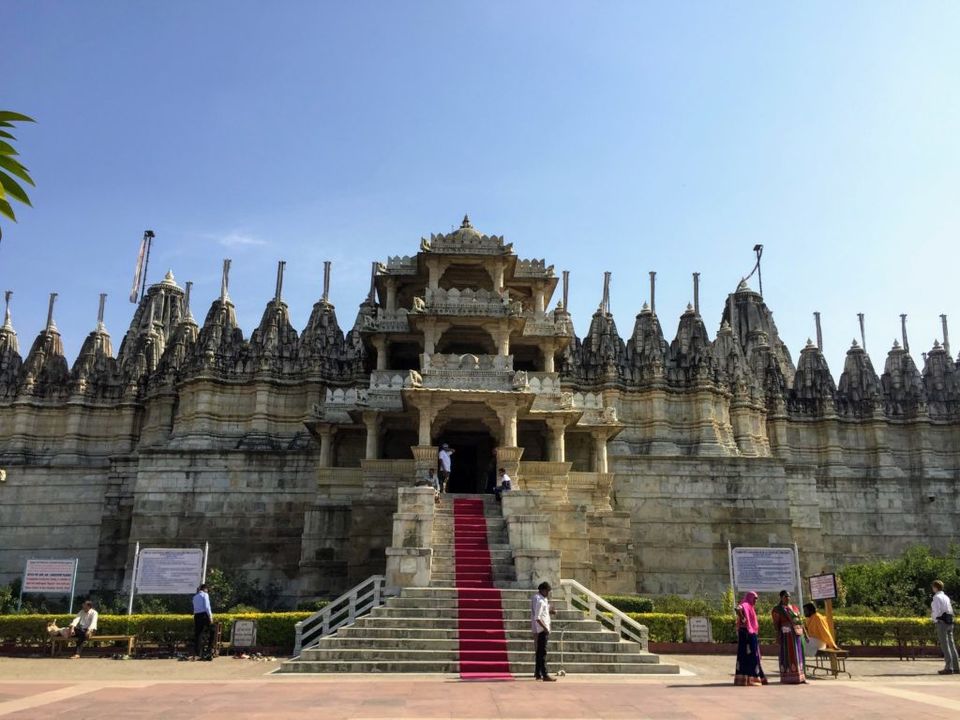 It is built on an elevated platform. All the walls, entrance, and ceilings are ornamented with intricate carvings and designs. I couldn't find any section of the temple left unadorned. It even has an elevated sitting area where you can enjoy views with some cool breeze, definitely helps in getting some relief from the scorching heat.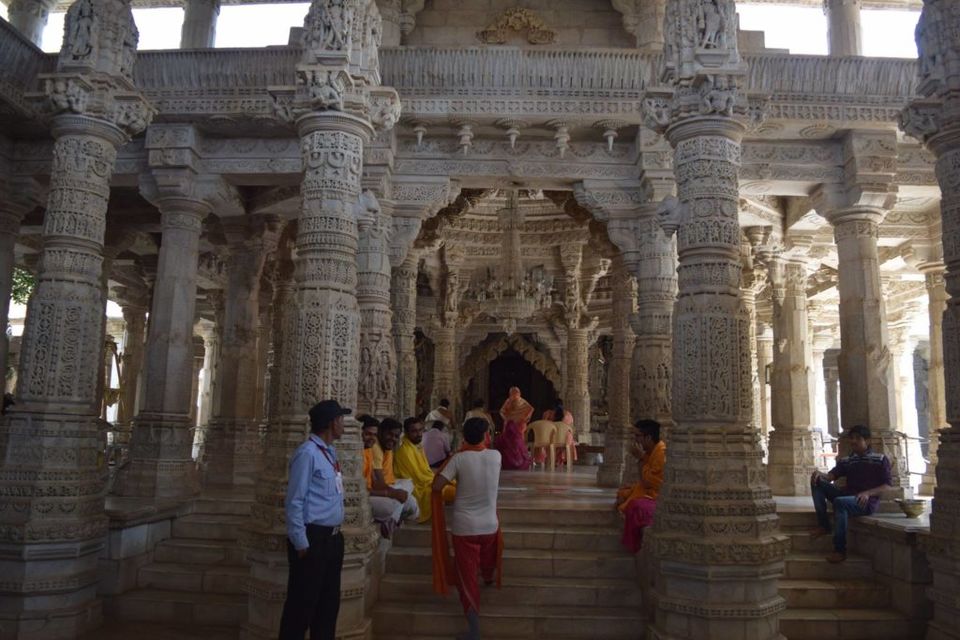 At the center of the temple are four identical images of the Lord Tirthankara which are facing in all four directions, hence it is also known the Chaumukh Temple. An idol in all four direction represents the Lord's pursuit in all directions.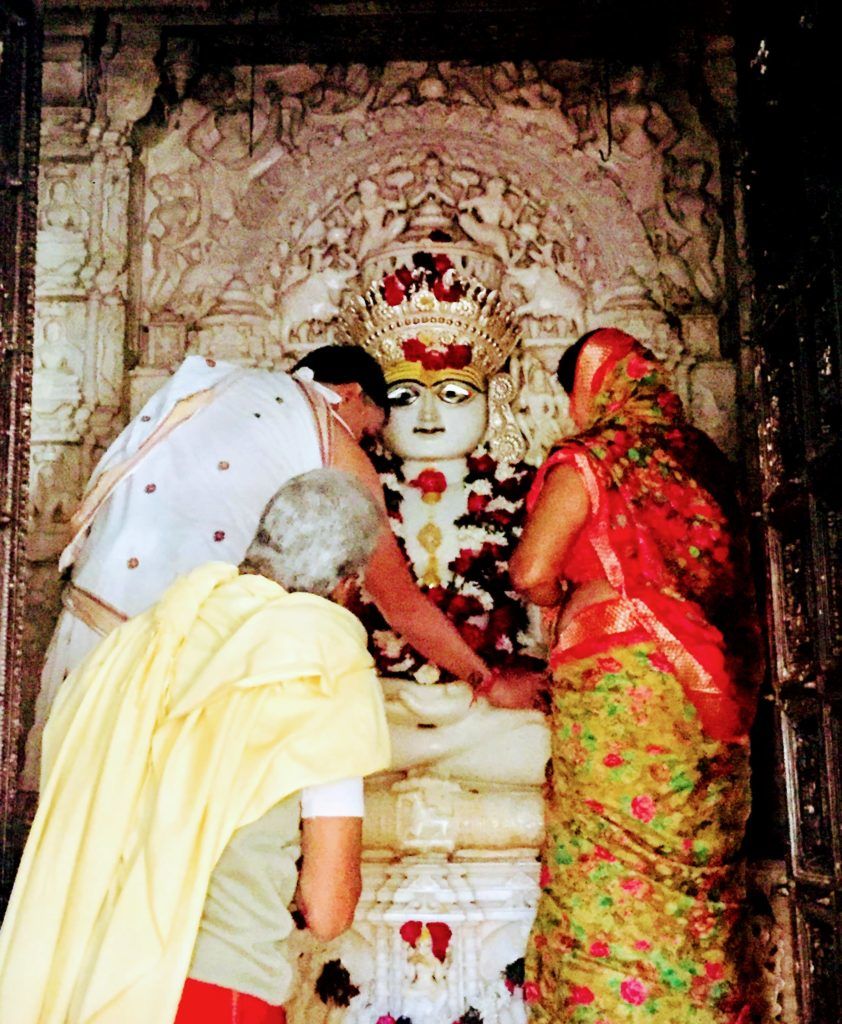 If you have ever visited Dilwara Jain temples you can't miss the similarity especially the elaborate designs hanging at the entrance.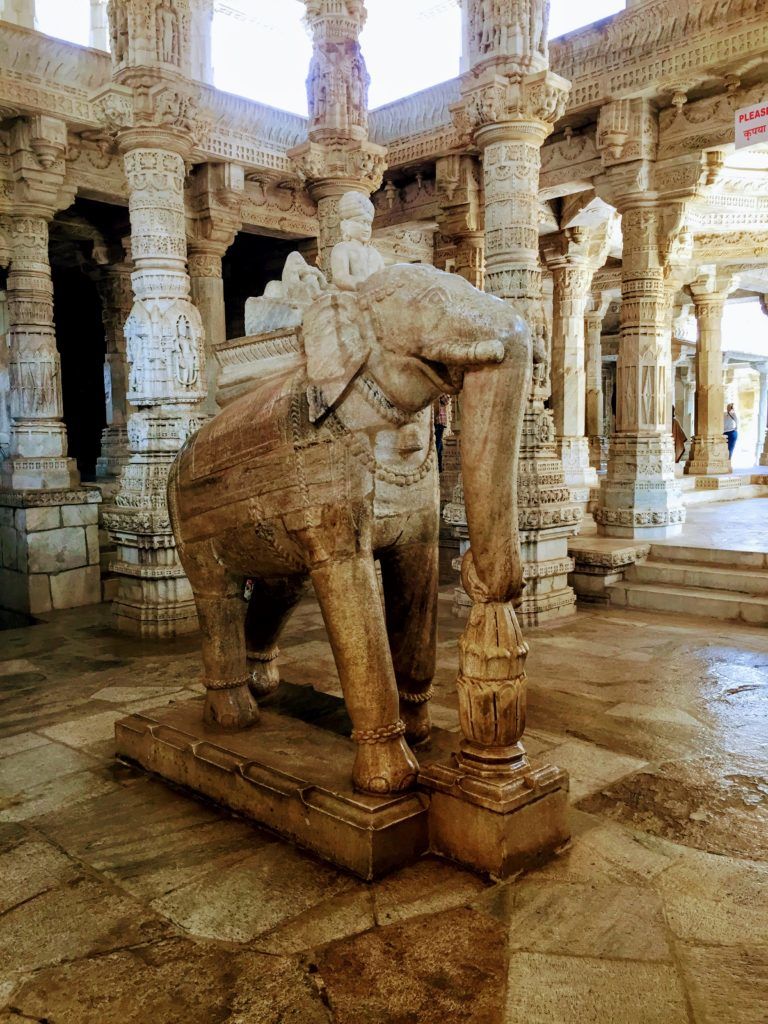 Temple was damaged during the Mughals invasions, post that it was lost in history and even briefly used by dacoits. Later re-discovered renovated and opened for pilgrimage.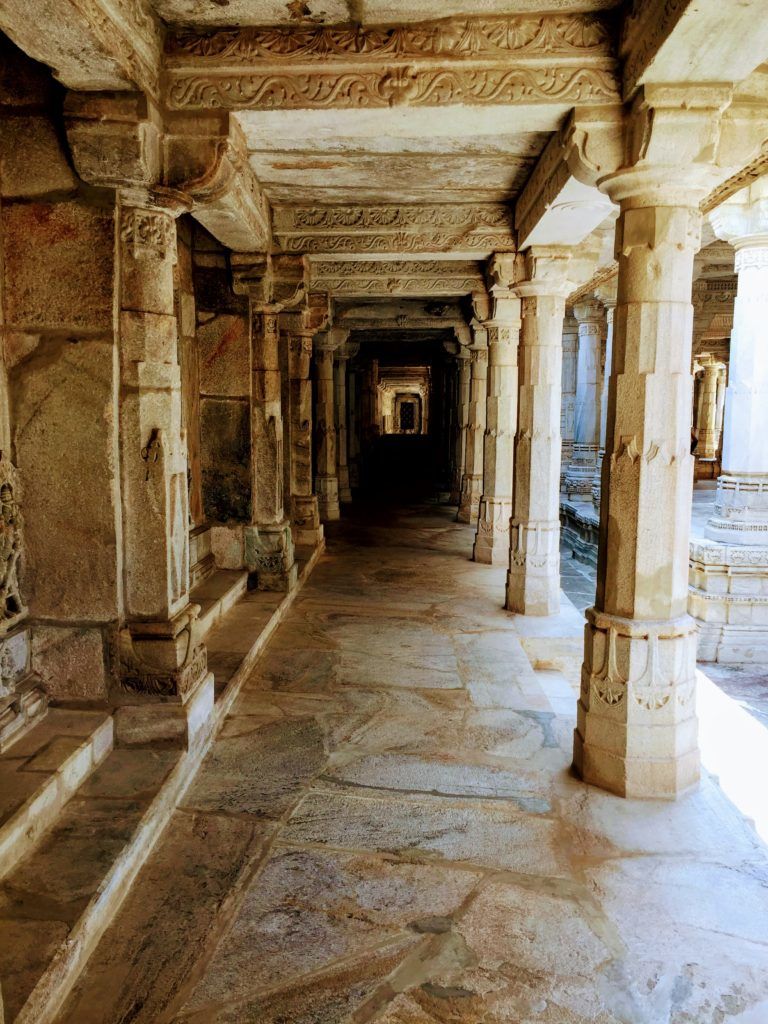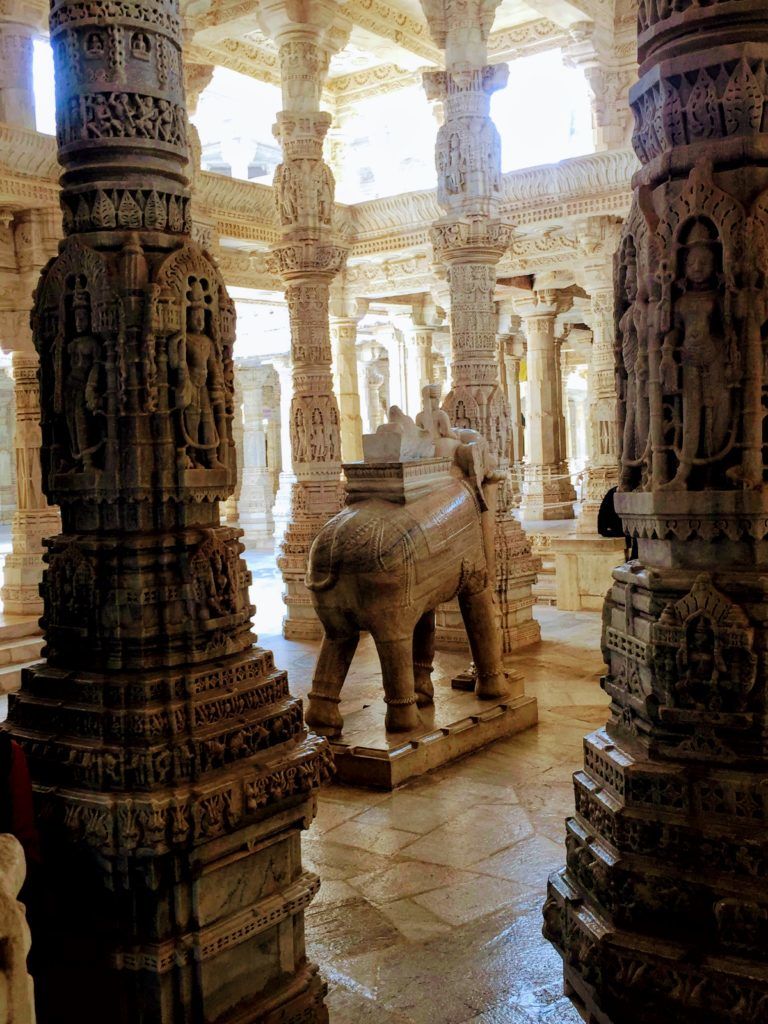 Lord Parshvanatha with 1008 serpent head depicting story where the serpent had protected Lord.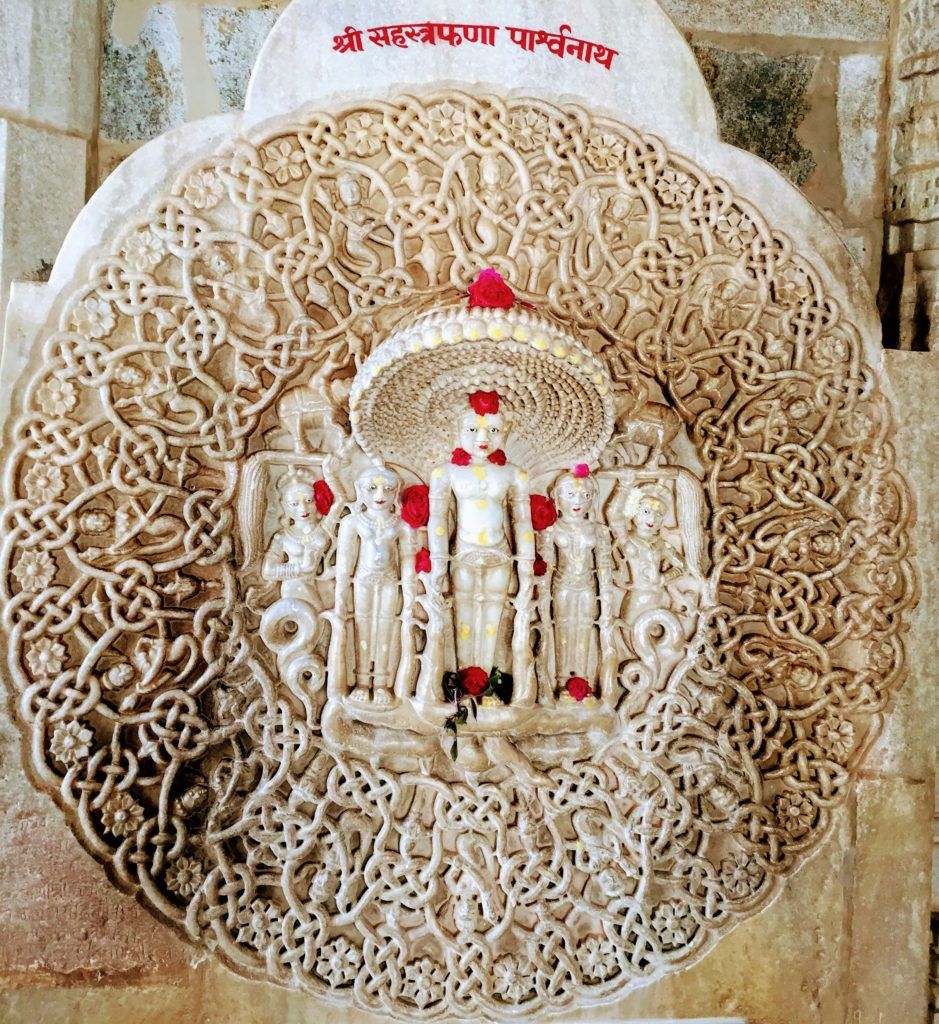 Marble marvel not only on walls but even the ceilings of this temple are also intricately carved with detailed geometric designs.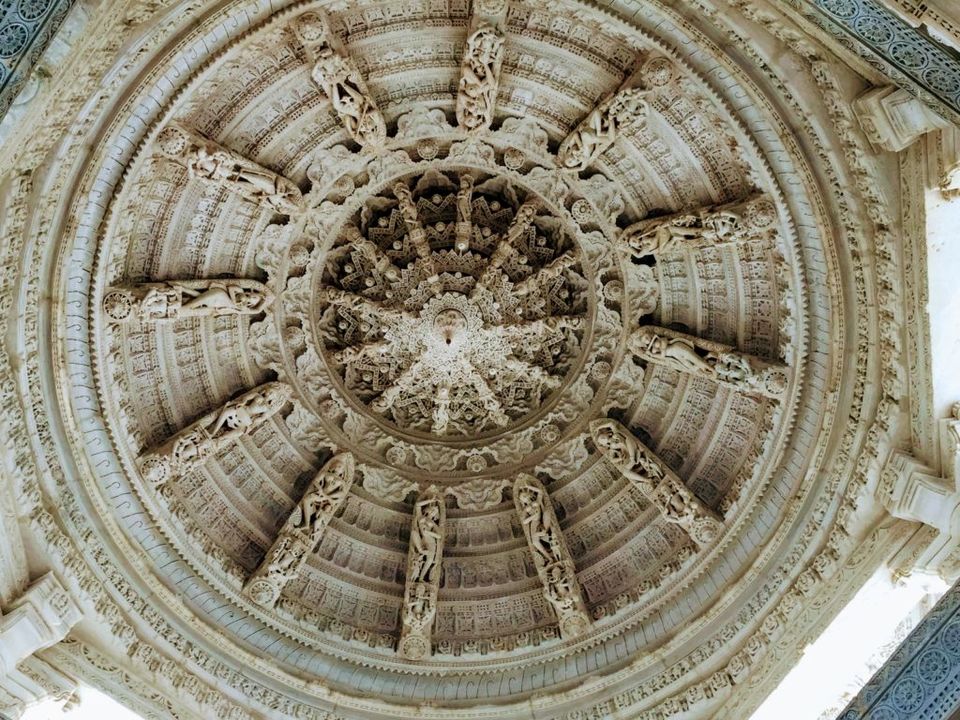 Temple has more than 1400 Pillars all carved in a different manner without any two having the same design.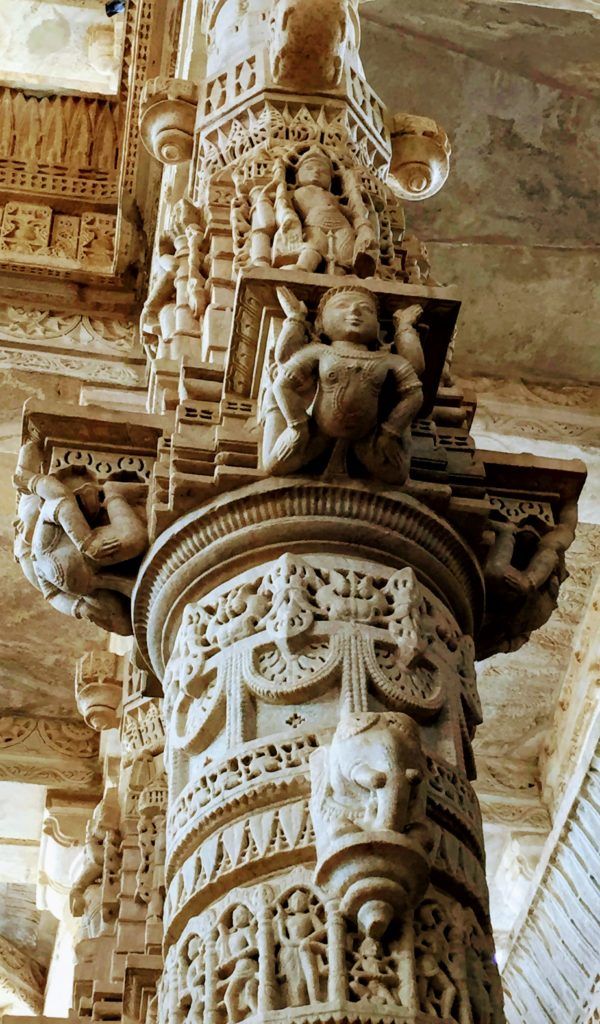 Few of the 1400+ marble pillars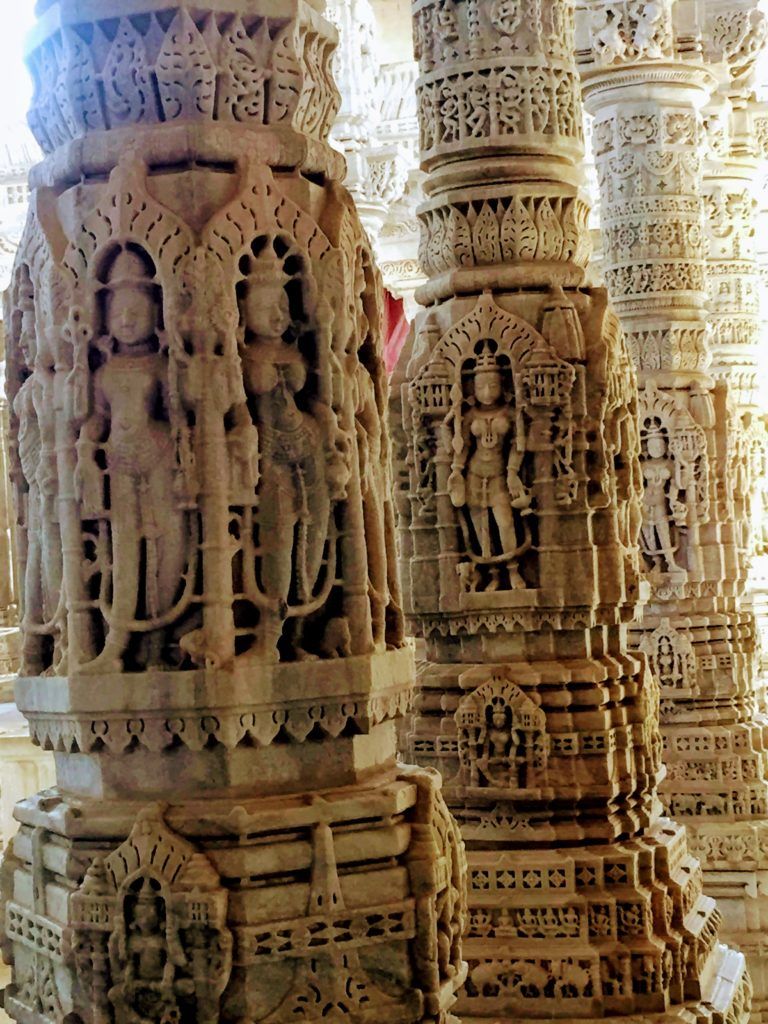 How to reach
~ 2.5 hours drive from Udaipur ~ 1 hour from Kumbhalgad ~ 3-4 hours drive from Jodhpur
Where did we stay
We didn't stay in Ranakpur, we chose Kumbhalgad as our base.
Travel Tips
Ranakpur is a popular day trip from Udaipur you can combine it with Kumbhalgad and Eklingji. Non-Jains and cameras are allowed between 12.00 PM and 5.00 PM only. Oct-March will be the best season to visit to avoid Indian Summers. We had lunch in the temple Bhojhnalay. Simple unlimited Indian Thali in community kitchen for less than 100 Indian rupees. Dress modestly carry a scarf \ long skirt to cover your legs and arms for ladies as well as for men. Avoid carrying any leather items, keep them in your car or submit then at the security counter. Respect religious sentiments. Maintain peace and please ask Pandit Ji before clicking photos of the main idol.