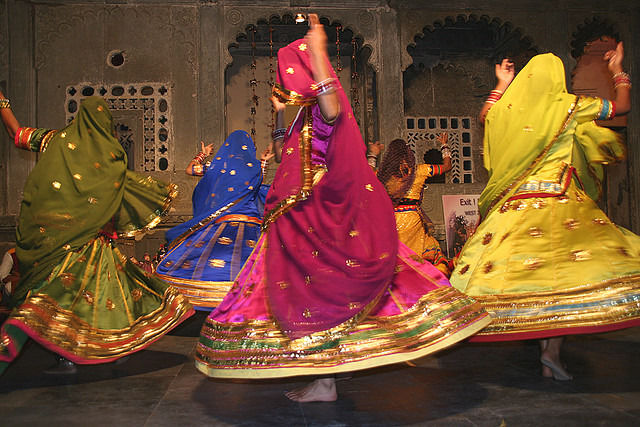 Once the capital city of the glorious Mewar Dynasty of Rajasthan, Udaipur, with its rich past, feels like it hasn't aged a day. The City Palace still stand tall and unwithered of its beauty, the Kumbhalgarh Fort stretching long and wide intimidating the nearby Aravali range, and the man-made Pichola Lake reflecting the city's grandeur. Udaipur Tourism has a solid sense of heritage and history that it effortlessly preserves and showcases in the present. But, once you walk out of its overwhelming palaces and forts into the common life of the streets, the sepia city slowly bursts into a palette of vibrant colours. The markets of Udaipur offer all kinds of antiques, staying true to its sense of past, along with handicrafts, pottery, beads, jewellery, colourful mojris, chunris and eye-catching traditional pagdis and bangles. Lastly, the Udaipur Itinerary will invariably bring you to its heart-warming royal cuisine, best of which are the Dal Bhati Churma, Ker Sangri, Gatte Ka Halwa, Mawa Kachoris and Boondi Laddoos.
Getting Here and Around
The Maharana Pratap Airport is situated about 20 kilometres away from the city center, Udaipur. It is well-connected by air to all the major cities in India including Delhi, Mumbai, Kolkata and Jaipur. Buses ply on this route at a regular basis from cities like Delhi, Jaipur, Indore, Kota and Ahmedabad. Udaipur is well connected to cities like Jaipur, Delhi, Kolkata, Indore, Mumbai and Kota via the rail route as well. Udaipur also falls on the route of the luxurious and one of the most sought after train - Palace on Wheels. If you happen to be in the Rajasthan state or nearby cities you can easily get a cab from any tour operator. You can easily hire a private taxi when in Udaipur to move to nearby forts and tourist attractions. Udaipur tourism has largely grown in the recent past owing to its swift connectivity and accessibility.
On arrival, the best way to start your Udaipur itinerary is to head towards the ropeway as it is from here that you can have a breathtaking view of one of the best places in Udaipur like Lake Pichola, Lake Fateh Sagar, City Palace, Sajjangarh Fort set amidst Aravali mountains. A boat ride in the Lake Pichola and Fateh Sagar lake is recommended for the water lovers. It is recommended to visit the lake palace in the later half of the day as one can witness the light and sound show and a mesmerizing sunset in the backdrop of lakes and hills. Jagdish temple and Car museum are the other attraction that fall in the vicinity.
Amazing Things To Do In Udaipur
1. A boat ride in the Lake Pichola is one of the best things to do in Udaipur as it allows you to glance upon the majestic and magnificent palaces situated ashore and also get spellbound by the fascinating structures like the Lake Palace and Jag Mandir that are charmingly situated in the lake itself. All the luxury properties like the Leela and the infamous Oberoi Udaivilas that promote Udaipur tourism are situated around this lake and can be easily spotted from the boat.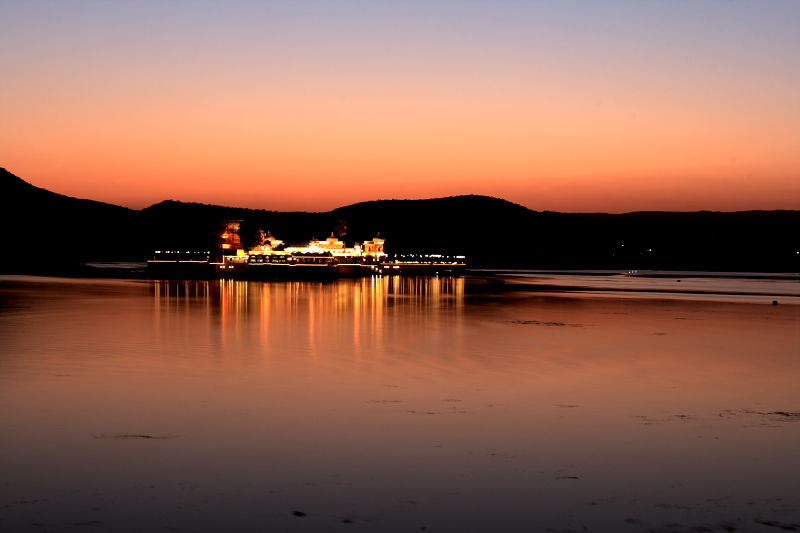 Image Credits: Carlos
2. Udaipur tourism promotes the City Palace complex, a mix of Mughal and Rajput architectural styles that houses palaces, museum and temples, as one of the best things to do in Udaipur. It boasts of some surreal views from quite a few locations that overlook the lakes, hills and the entire city. It would take you at least 4 hours to explore all the areas inside but in the end of the day you would be head over heels as you would appreciate the opulence, flamboyance, legends, heritage and much more of the Mewar dynasty.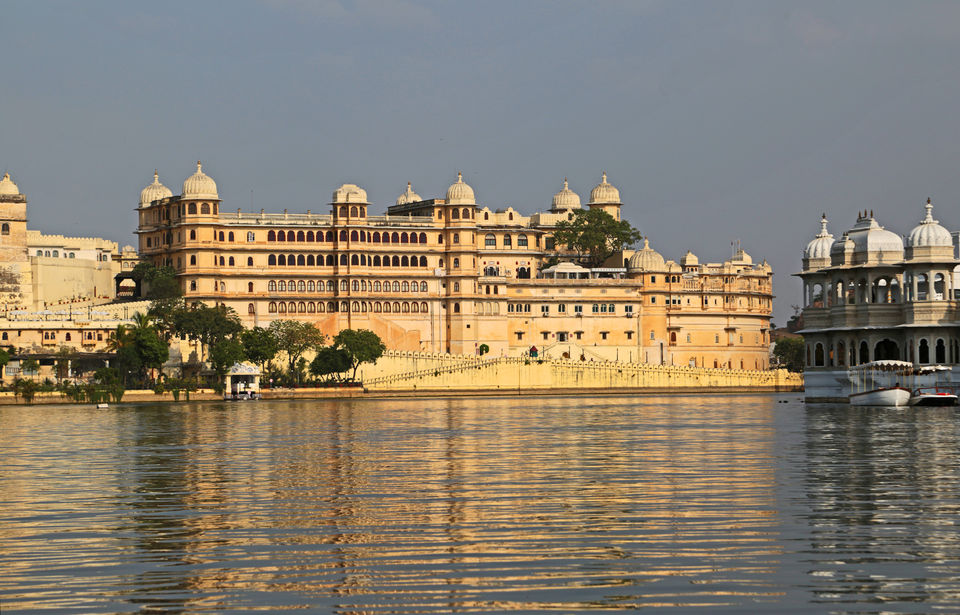 Luxury
1. The Oberoi Udaivilas - Rs.60,000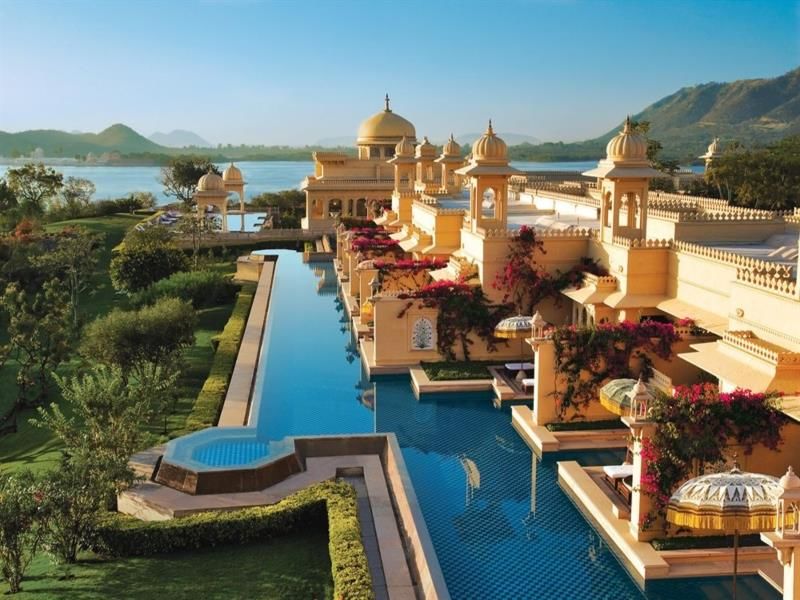 2. Taj Lake Palace Udaipur - Rs.33,000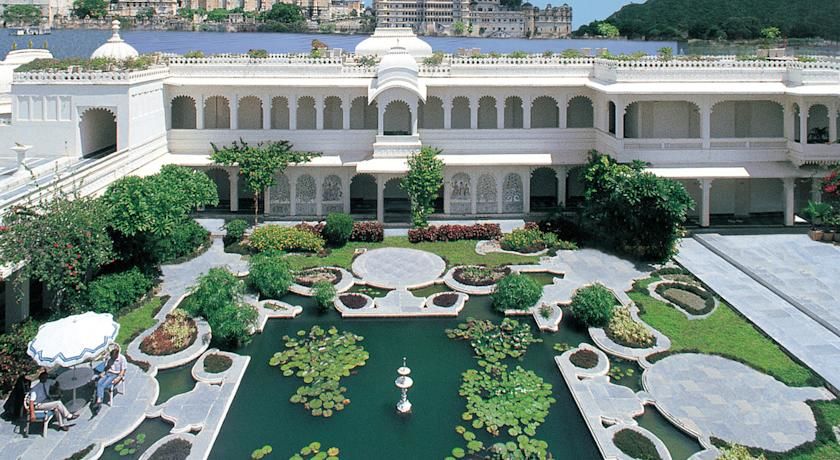 Budget
1. Rosie's Retreat Homestay (Lakeside) - Rs.6,514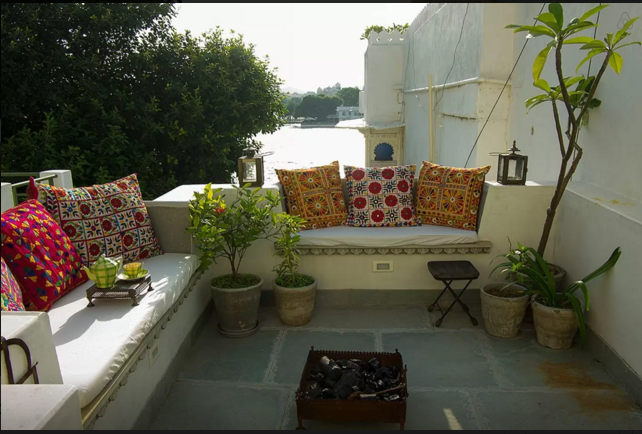 2. Jaiwana Haveli Udaipur - Rs.3,579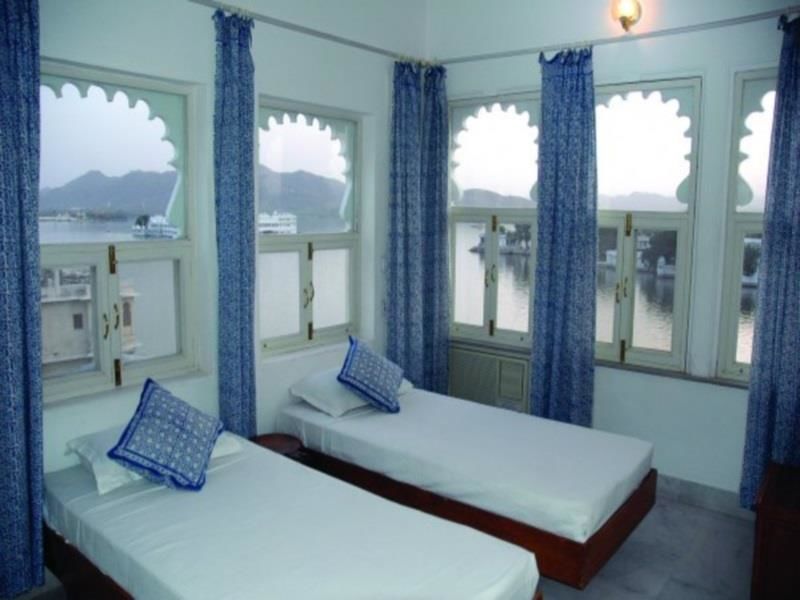 3. Kotra Haveli Udaipur - Rs.2,800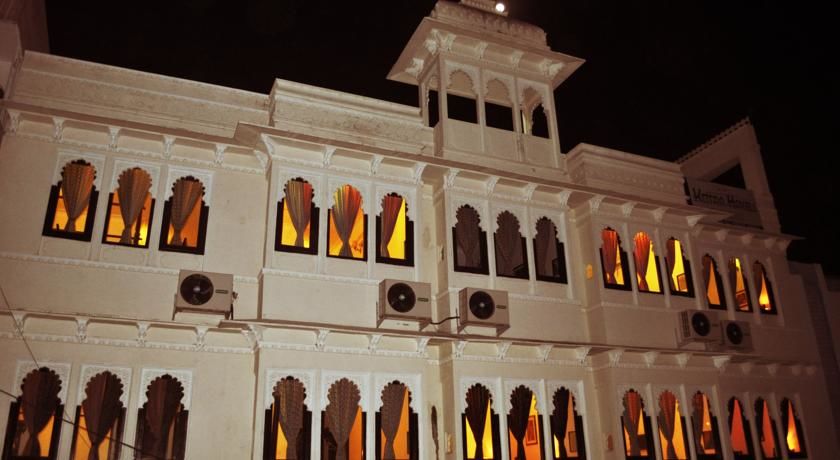 Best Rated Places To Eat In Udaipur
1. Tribute - Situated by the lake in the old city overlooking the Rang sagar islands, dining at Tribute is one of the best things to do in Udaipur as it offers a melange of cuisines like rajasthani, international, Indian and Asian. This place is best known for spotting the winter and migratory birds.
2. Krishna Dining - One of the things to do in Udaipur is to gorge on some lip smacking dal, baati, churma, chhaas, chutney and a whole lot of authentic Rajasthani delicacies. This place is for the innocuous foodie in you.
The Kumbhalgarh fort is known to have the second largest wall in the world after the Great Wall of China, which makes it imperative for you to include it in the Udaipur itinerary, while you are there in Udaipur it is just 82 kms away. The fort is next only to Chittaurgarh fort when it is about reminiscing the glorious past of the Mewar kingdom. Ranakpur is best known for its Jain temples that is a place of offering prayers to the Tirthankara Adinath. Its astounding architecture speaks volumes about the craftsmen of the bygone era in India. A day's trip can be planned to these locations and places near to Udaipur like Monsoon palace and Sajjangarh fort can be visited on the way back as they offer spectacular views during the sunset. You can also visit the Bagore Haveli in the evening for the artistic folk dance show.
Amazing Things To Do In Kumbhalgarh - Ranakpur
1. Exploring the fort would be as fulfilling as experiencing the Great Wall of China. The Light and Sound show organized by the tourism department is a must watch as it dramatically captures the intriguing history and the stories of chivalry of the Mewar warriors.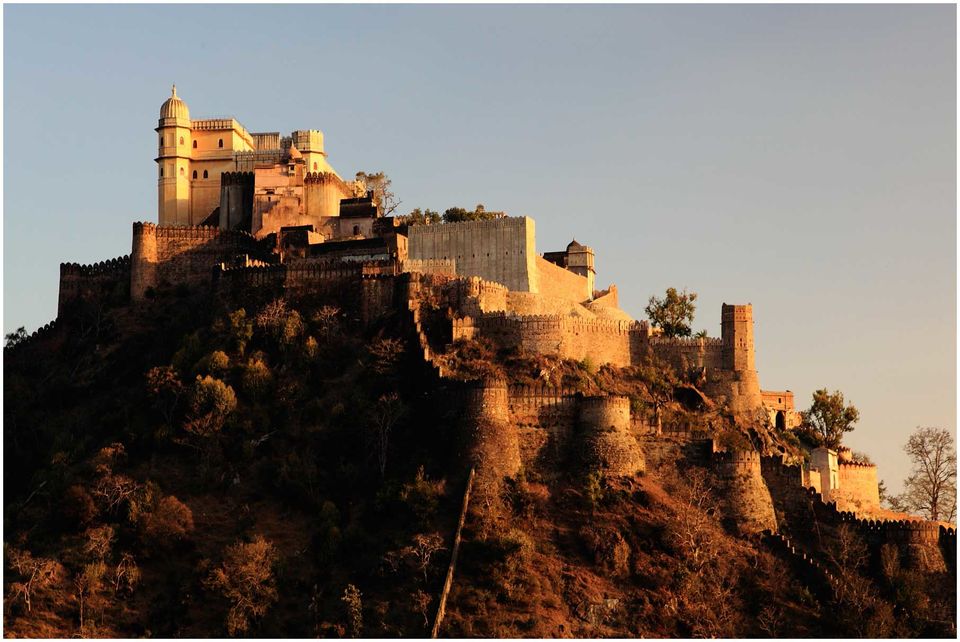 2. The Jain Temple of Ranakpur is a must visit as it is carved out of the marvellous marble stone. This colossal structure depicts the rich workmanship of the medieval times and also offers a peaceful experience as it is a temple!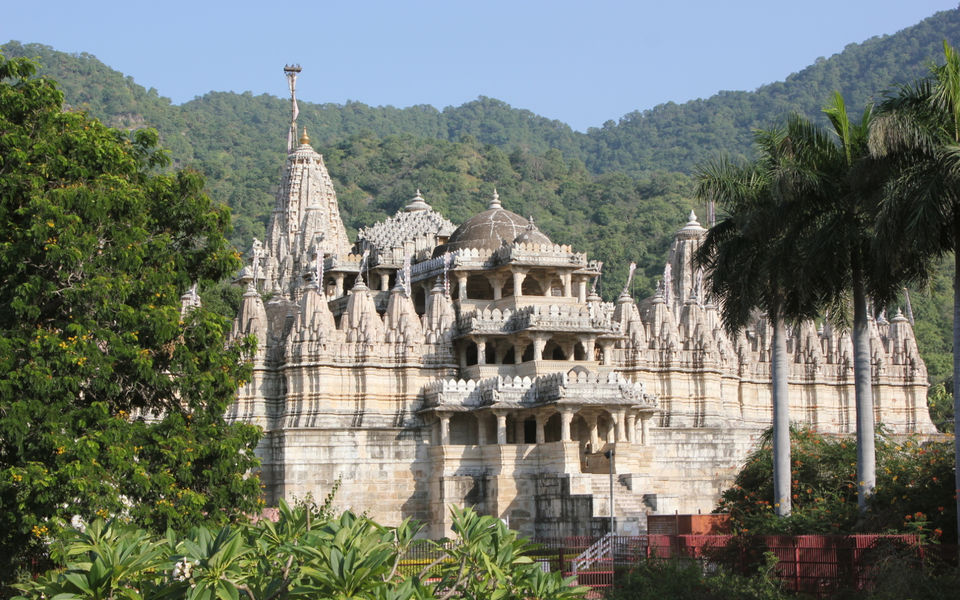 Best Rated Places To Eat In Kumbhalgarh - Ranakpur
1. Karni Palace Hotel - It serves pure vegetarian food and excels in Rajasthani and Marwari thali. It lies in the vicinity of the Kumbhalgarh fort area.
2. Vari - If you believe that you've had enough of rajasthani food and you are looking for a wider array of options then Vari situated in Ranakpur will come to your rescue. They serve International delicacies that taste delicious and are at par with the Indian delicacies cooked in-house.
An Udaipur itinerary is incomplete without a road trip to India's largest and the most marvellous fort i.e. Chittorgarh fort. The fort which was a ruling capital of Mewar represents the quintessence of tribute to the nationalism, courage, medieval chivalry and sacrifice exhibited by the rulers of Mewar. On the way back to Udaipur you should visit the infamous Eklingji temple and devote rest of the time in shopping from the local markets that offer a diaspora of artefacts that depict the rajasthani culture, its grandeur and valour.
Amazing Things To Do in Chittorgarh
1. Chittorgarh Fort is not only mammoth but also very alluring owing to its architectural nuances. It is also an ideal place for photography on account of its height, which is a 1 km ascent from the ground. You must witness the light and sound show over here as well!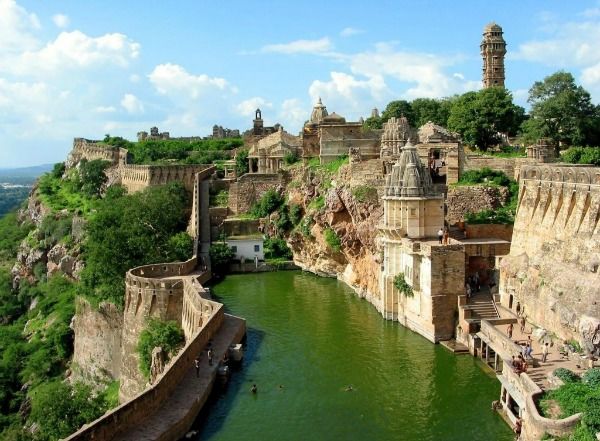 2. Visit the Vijay Stambha that commemorates the victory of the Mewar rulers. It is a one of its kind 9 storied tower which has carvings and inscriptions that tell stories about the rulers and the hindu Gods!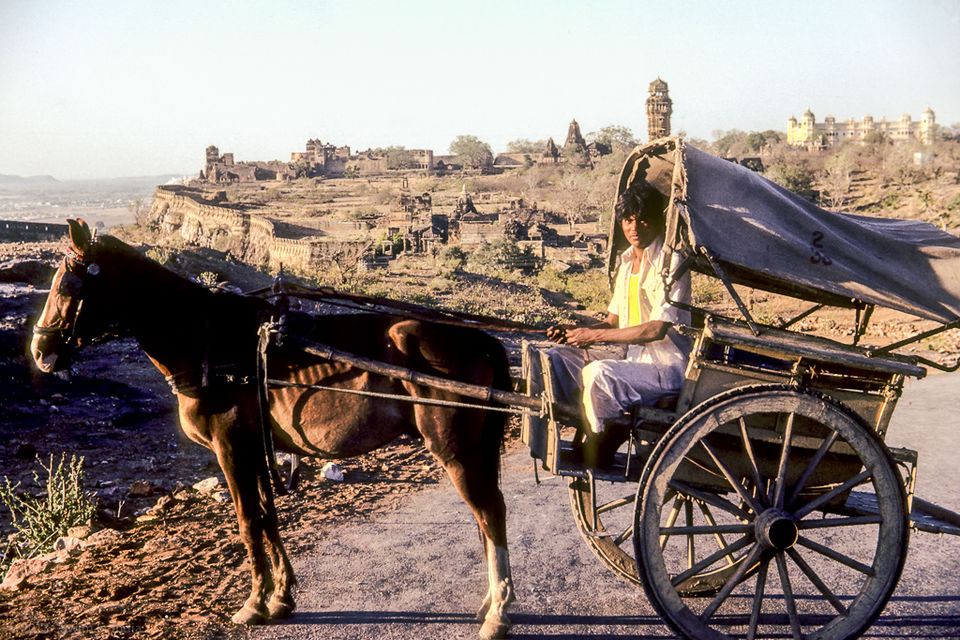 Best Rated Places To Eat In Chittorgarh
1. Green leaf resort - This place is one of its kind in Chittorgarh as if offers delicious food and an excellent infrastructure. There is a swimming pool, baby garden, lawn for moving around and a game zone to indulge in fun. If it is your family trip to Chittorgarh you now know exactly where to go!
2. Hotel Right Choice - If you want to have freshly cooked hot indian food to be served in a few minutes this roadside dhaba will be your savior. If you are not decided on what to order, paranthas and dal served over here are a must try.
Mt. Abu is the only hill station in the Rajasthan and Gujarat neighbourhood and so it is a retreat for many travellers from around who do not miss to include it in their Udaipur itinerary. Pleasant weather and the very fact that Mt. Abu is a 5 hours drive from Udaipur makes it essential for you to visit this hill station and give it a priority on your list of things to do in Udaipur. It is a home to the famous Dilwara temples and the highest peak Guru Shikhar is situated at an elevation of 1722m, an ideal place for photography.
Amazing Things To Do in Mt. Abu
1. Dilwara Temples is among the few temples in India that has a fine temple decoration, especially the intense marble carvings that are so intricately done that they inspire awe at its very incidence with one's sight. When in Mt.Abu do not miss to treat your eyes and the soul with the fine interiors of the temple!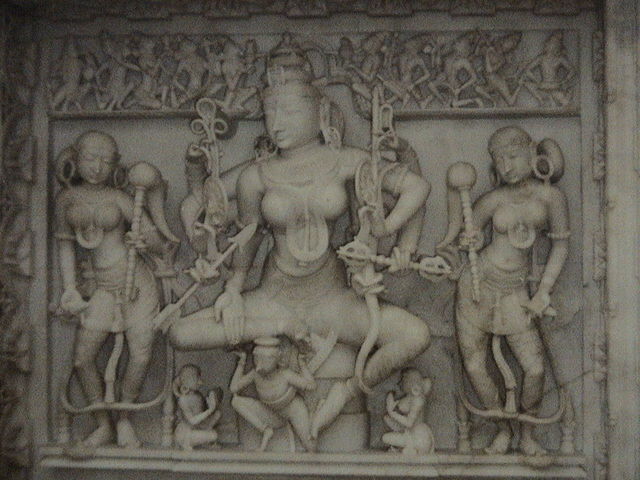 Image Credits: Rajeev
2. The mesmerizing view from the Nakki Lake is of the parks, hills and strange rock formations that surround this scenic lake. Take a boat ride to encounter attractive migratory birds, especially in winters. A rock formation imitates a toad as if it were about to dive in the lake!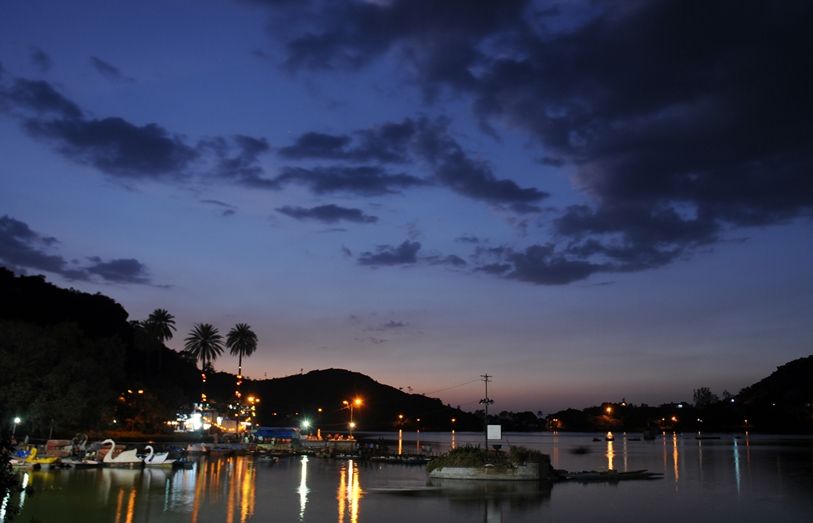 Image Credits: Koshy
Premium
1. Ratan Villas Mt. Abu - Rs.6,027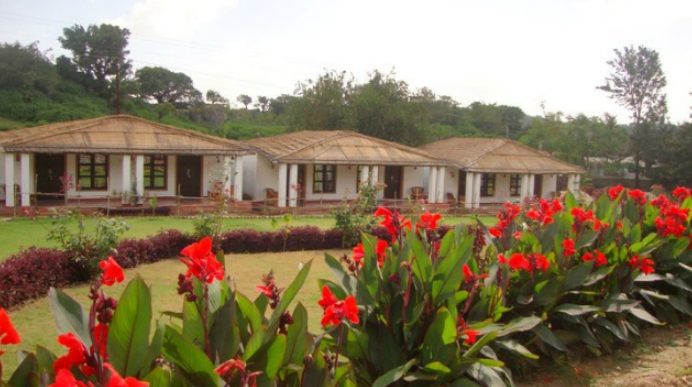 2. Hotel Hillock Mt. Abu - Rs.4,734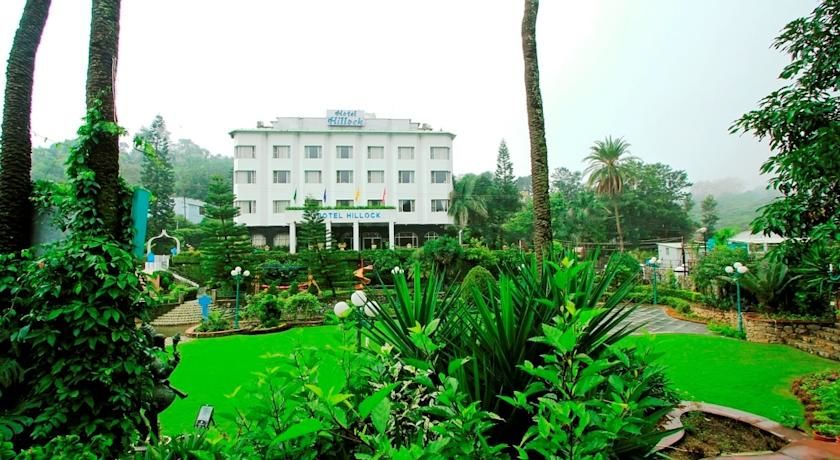 Budget
1. Hotel Karnavati Mt. Abu - Rs.2,283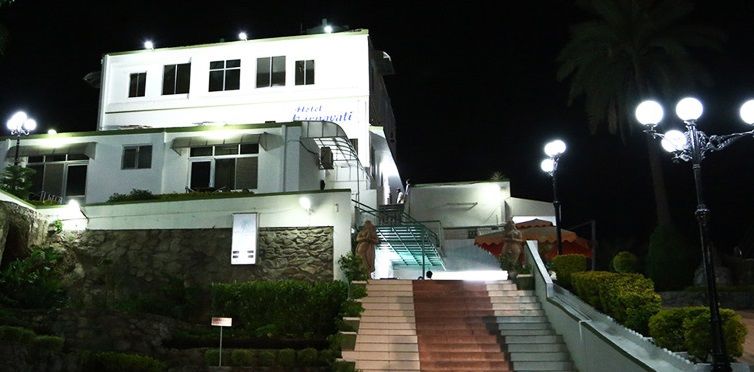 2. Honeymoon Cottages - Rs.3,508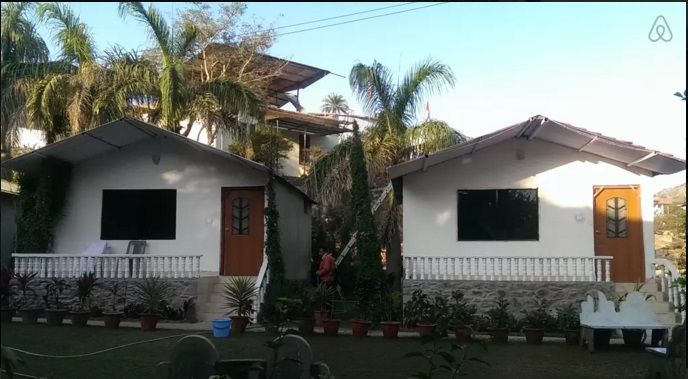 Best Rated Places To Eat In Mt. Abu
1. Cafe Shikibo - Situated on the lake road, Cafe Shikibo is a favorite among cafe lovers who visit Mt. Abu as it serves the best coffee, sandwiches, pasta, cup cakes and bruschetta in the entire region.
2. Mulberry tree restaurant - Based in the premises of hotel hilltone, Mulberry tree restaurant is a fine dine restaurant that serves cuisines from over the world. It has an enticing interior and a courteous staff to provide you with a wholesome fine dine experience.