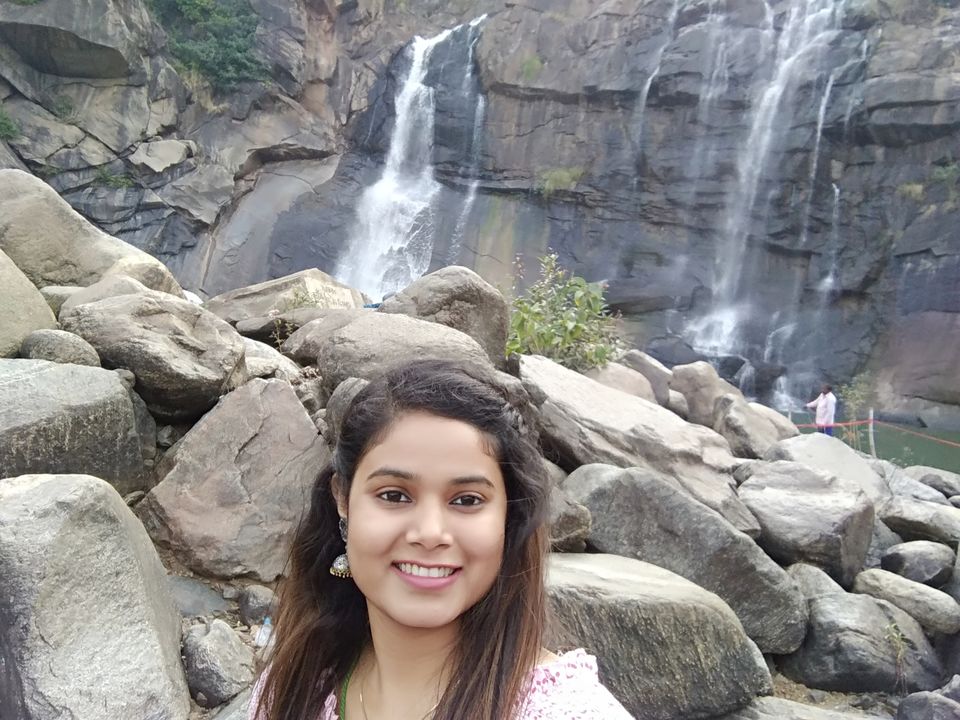 The Hundru falls is a waterfall located in Ranchi district. It is created on the course of the Subarnarekha River, and falls from a height of 320 feet creating the highest water falls of Jharkhand state and 34th highest waterfall in India. The spectacular scene of water falling from such a great height is very appealing. The difference t formations of rock due to erosion by the constantly falling of water have added to the beauty of the place.
The Hindu Falls gives a panoramic view of Chota Nagpur Plateau. One needs to go down approx.500 steps to reach at the base of the fall so returning uphill might be difficult.
We started early in afternoon in our own car and reached in about 2 hours. The drive was easy as roads are well maintained. There is ample space to park your vehicles. We started the downhill trek via the steps. Lot of small stores are doted on both the sides so you can munch your way up and down.
The bamboo boat can take up approx 8-10 people at one time. It looks little risky to get on that unstable boat but it's a must to do.
This is mostly a half day trip and requires minimum planning. This is a place we would definitely want to revisit.