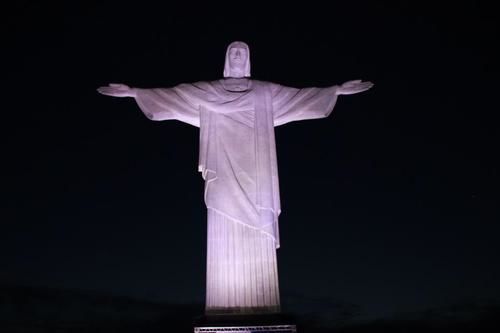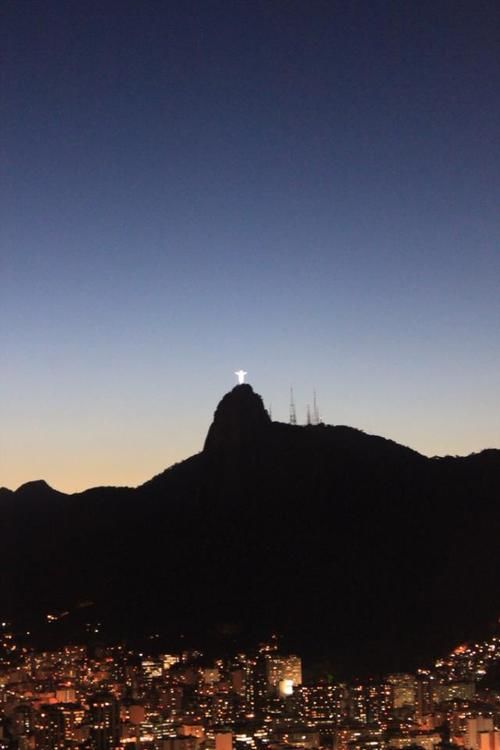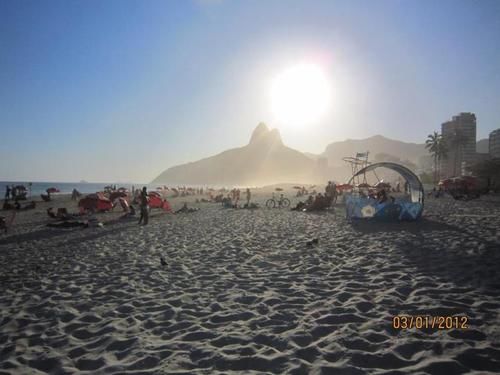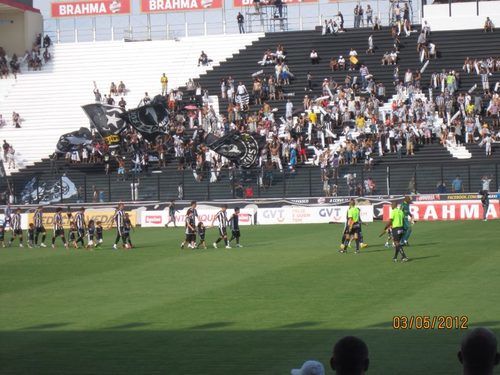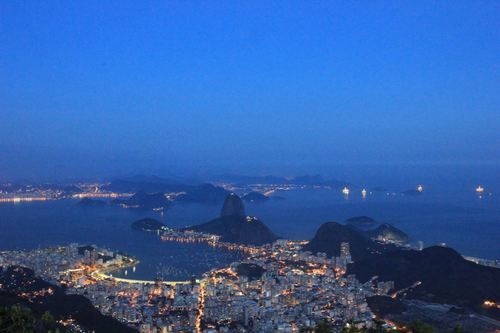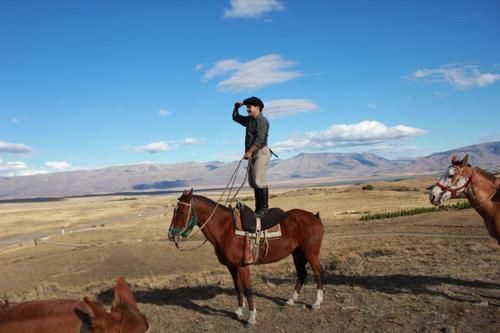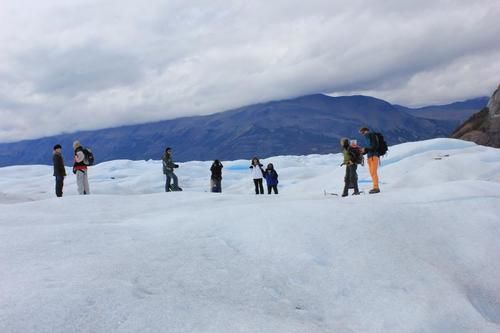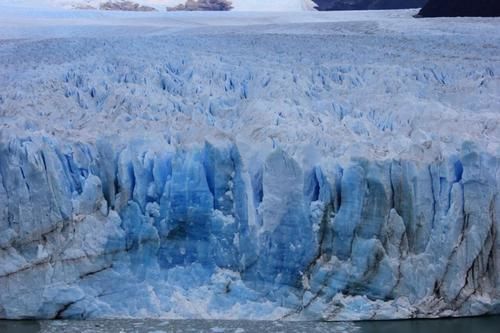 Landing in South America after over 24 hours of flying we were absolutely exhausted, but reaching what I'd describe as the prettiest city in the world, gave us a new wave of energy. Rio De Janeiro inspite of not being the capital city is the most popular city and the tourism capital of Brazil. Not surprising since it is blessed with natural beauty like beaches, mountains, forests all within the city. A couple of days in the city and you realize that Rio is not a city dependant on tourists alone, it's a fully functional busy city full of offices and real life far away from the beauty of the beaches.Downtown Rio is filled with as many people in working clothes as are Rio's beaches with skimpily clad beach goers.
The beaches:
If you're a beach person like me you'll love the sand and waves that line the coasts of Rio. Our first day in the city, we walked straight down to Ipanema beach, and all the tiredness from 24 hours of flying disappeared. We jumped right into the 10 foot high waves and were tossed around.
Right by the beach front there are jogging and cycling tracks, and cycles for rent at 5 reals an hour. We rented cycles from one beach and deposited them off at the other.
Must see beaches are Ipanema, Copacabana, Leblon. Copacabana was way too crowded, so we spent all our beach time at Ipanema.
The Football matches:
You cannot go to South America and not go for a football match. So on the Sunday we were there, we went for a match. Our hotel organized it for us with a pick up and drop back. The match we went for was between 2 local teams, and the stands were not very crowded. But that didn't matter. The energy and passion of the fans and obvious talent of the players was incredible.
Getting around:
Rio was pretty simple to get around. We used cabs and buses for distances, and walked to the closer places. Straight out of the airport we found a cab that used the meter with a driver who spoke English. He was pretty helpful and gave us some advice on what we could do and costs for activities like samba shows and football matches.
TO STAY:
Most people who know about Rio recommended Copacabana. But the one's who have visited recommended Ipanema. When we went there, we knew why. We stayed at the Mar Ipanema, 2 lanes away from the beach in Ipanema's main street. Ipanema is a beautiful preppy locality with bustling street life, bars, restaurants and stores all through the main street. The beach 2 lanes away is perfect- not too crowded. Copacabana on the other hand is very crowded. While it is worth visiting, with its number of bars and restaurants, it is not as nice to stay.
TO EAT:
You have to be a meat eater in Brazil. Rio being so cosmopolitan has a number of food options, but we didn't see vegetarian food anywhere. Our most interesting meal was at a Brazilian churrascaria- where we were given a map of a cow and asked to select the part we liked most. We started our meal with the leg and ended with the stomach. If you have a small appetite, you should skip lunch and save space for this meal. You can imagine how full we were when the following day we skipped both meals and had only sushi for dinner.
TO SPEND:
Rio, and in fact Brazil is far more expensive than the rest of South America. Expect to spend at least 350 USD a day (including stay). If you choose one of the fancier 5 stars you could land up spending about 700 USD a night, so choose your hotel well.
From Brazil it's the turn of Argentina. A pretty little town in the Argentinean side of Patagonia, the first thing that strikes you about El Calafate is the turquoise blue water. And then you look up and you can see that the sky has its own shade of blue. Most tourists come to this town to see the Perito Moreno glacier which is about 100km away from the city's centre.
TO DO:Use up all your energy and hike through the Perito Moreno Glacier. Make up and relax at any of the ranches or estancias.
The ranches are beautiful old structures in the midst of beautiful natural surroundings like brooks and little lakes, these ranches usually have options like horse riding, archery, mountain biking. All are great options, but I would recommend horse riding which would be fantastic to take in the beautiful scenery. Estancia Christina is the prettiest ranch and a must visit if you have the whole day. We had less time so we visited a ranch closer to the city.
Perito Moreno Glacier: Words, pictures, videos would all fail to do justice to one of the most breathtaking sights I've ever seen. The 3rd most important ice body in the world after Antartica and Greenland, the Perito Moreno glacier is a natural marvel that grows even in the summer. The glacier, which can be reached by car and then boat forms a huge national park which is beautifully maintained. While the glacier is simply beautiful to look at and take pictures, the most exciting activity you can do here is a glacier walk. There are two options- the mini trek (approx 2.5 hours) or the Big Ice (6 hours). We chose to do the big ice, definitely one of the most rewarding and tiring experience of our lives. The Big Ice starts by climbing up a mountain for about an hour. The weather while cold, did not affect us much- since we were constantly walking. Once at base camp, they fitted us with crampons which we would use once we started walking on the ice. After an hour and a half of an exhausting hike up and down the mountain, we reached the ice. It was incredible - suddenly white, calm, cool and beautiful. With our crampons on out guides trained us how to walk on ice. (Its pretty simple- feet apart in a very wide 'V', and step hard in the ice. When walking on a steep slope, one foot straight ahead, the other at 90 degrees to keep your balance)
Trekking through the ice was a beautiful experience. Often the path is not fixed even by the guides, so it is important to stay close to your group while they figure out the way forward. At times they used their shovels to break the ice and create steps/paths as required. While walking through, we found dozens of deep blue crevices, no one could tell how deep.
After walking for at least 3 hours with minimal break time, we reached a spot we found suitable for lunch. My favourite part was when they broke 300 year old ice to put in the liqueur we carried in our little hip flasks. The way back was equally tiring, but well worth the exhaustion. We encountered quite a few streams and filled our bottles with the most refreshing water- the only thing that could tackle the exhaustion.
TO STAY:
We chose Design Suites Calafate, a beautiful property overlooking the late, just a few kilometers away from the city center.
The staff was very helpful and booked all our outings for us
TO SPEND:
Look to spend about 600 pesos for the Big Ice hike per person, or 200 USD for the mini trek. The ranch visit cost us 150 USD for each person, and staying was not so expensive at approximately 150 USD per night.