Tall and tan and young and lovely

The girl from Ipanema goes walking and
When she walks, she's like a samba
When she passes, each one she passes goes
O Brasil!
Miles and miles of golden coastline doing samba with the tropical rain-forest. The might of the Iguacu falls. The mystical men and mammals of the Amazon. The seduction of Salvador. Feisty jacares (alligators) of the Pantanal. The isolated beauty of Ilha Grande. Cachaça, O espírito de felicidade. The perennial Brazilian smile and the flirtatious Portuguese. And above all, god himself standing tall and smiling at his creation.
Sunset at Sugarloaf Mountains, Rio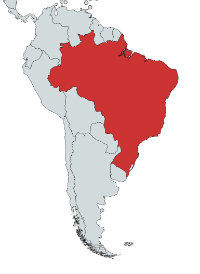 General Information
COUNTRY: BRAZIL
CAPITAL: BRASILIA
LANGUAGE: PORTUGUESE
TIME-ZONE: UTC-2 TO -5
CALLING CODE: +55
INT'L AIRPORT(S): Rio de Janeiro, Sao Paulo, Foz do Iguaçu,Manaus, Salvador da Bahia, Campo Grande
Tourist Visa Requirements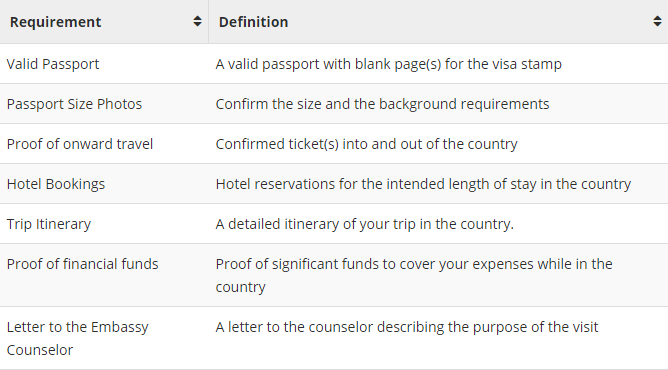 Requirement Definition
Valid Passport A valid passport with blank page(s) for the visa stamp
Passport Size Photos Confirm the size and the background requirements
Proof of onward travel Confirmed ticket(s) into and out of the country
Hotel Bookings Hotel reservations for the intended length of stay in the country
Trip Itinerary A detailed itinerary of your trip in the country.
Proof of financial funds Proof of significant funds to cover your expenses while in the country
Letter to the Embassy Counselor A letter to the counselor describing the purpose of the visit
Showing 1 to 7 of 7 entriesPreviousNext
PLUS
Letter from Employer or University (for students)
Cost: Rs. 6,400. (I paid $20 (~Rs. 1350) in Quito, Ecuador)
Validity: 90 Days
Visa Process Time: 10 days
For more information: TOURIST VISA (VITUR)
Why go there?
Beaches, Amazon, Culture, Party, Diversity, Jungle, Football, Cachaça, Samba, Waterfalls
Christ Statue Rio
Highlights
Rio de Janiero: The city that has it all. The statue of Christ the Redeemer, golden sands of Ipanema, cachaca at Copacabana, tropical rain-forest, infamous favellas, and samba from sunset till sunrise. Rio will breathe the carioca energy into you and make you dance to its tune
Amazon: The jungles of the Amazon hides mysterious creatures, untouched indigenous tribes and pristine flora. Amazon is every explorer's dream and every child's curiosity. Manaus in the north-west is the launching point into the Amazon
Foz do Iguacu: Enormous waterfall that boggles your imagination. You stand in the midst of water roaring down all the mountains around you. It makes your heart beat faster and leaves you teary-eyed with nature's beauty flowing with the falls
Salvador de Bahía: Brasileños have a wild spirit of their own. In Salvador this wild spirit finds it's African soul. Salvador was the first port of call for slaves from Africa. Thus, here you find the beautiful fusion of two cultures. Churches, capoeira, drumming and Bahian cuisine are the highlights here
Off The Beaten Path
Chapada Diamantina National Park Attractions
Chapada Diamantina National Park: About 400 km west of Salvador de Bahia, this national park is an introduction to the other Brazil – dusty roads, dry landscape, and forgotten outposts. Chapada Diamantina has something for everyone – waterfalls, stalactite & stalagmite caves, 3000 year old cave paintings, trekking trails, snorkeling in marble caves and table-top mountains. Come here to indulge into a bit of Brazil beyond the beaches and jungles
Pantanal: The other jungle that gets overshadowed by the big brother Amazon. Pantanal is the largest tropical wetland in South America. The chances of seeing wildlife is higher here than the Amazon. Jaguars, capybaras (largest rodent), jacares (alligator), and hundreds of birds can be found in these wetlands. Tours leave from Cuiaba and Campo Grande in western Brazil
Other villages of Ilha Grande: Ilha Grande, an island with rain-forest, waterfalls, and golden beaches, is an off the beaten path destination in itself. But, if you want to go beyond the beyond, then skip avoid the crowds at Vila do Abraão. Rather spend time in one of the other villages – Dois Rios, Araçatiba or Lopes Mendes – to get an authentic island culture experience. Life in these villages feel a million miles away from the 21st century
Food and Beverage
Buffet: Restaurants all over Brazil have pay by kilo/pound buffet. There are a wide variety of vegetarian options to pick from. You pay according to the weight of your plate
Acaraje: A must try black-eyed peas and onion fritter fried in red palm oil, served with spicy sauce
Vatapá: Bread crumbs, ginger, pimenta malagueta, peanut butter and onions cooked in coconut milk and palm oil. Confirm with the seller that it doesn't contain any meat
Creppe de Tapioca: A crepe of tapioca. A bit like dosa. You can add numerous toppings, sweet and savory, to the crepe
Acai Bowl: Food orgasm in the Brazilian way. A thick acai smoothie topped with tropical fruits and crunchy nuts. You just can't have enough of this bowl of beauty
Pao de Queijo: Round bread with stuffed cheese. Goes well with Brazilian coffee
Arroz de Feijao: Your trusty old friend in South America – rice and beans. Ask the waiter if they make Feijao with meat. (Feijao tem carne? – Feijao has meat?)
Cafezinho: Liquidy coffee served in small glasses. Reminded me of cutting chai. Brazilians love sugar, so ask the server for less or no sugar. (um pouco acucar: less sugar) or (nao acucar: no sugar)
Cachaça: Since rum is too boring, Brazilians add a bit of their spirit to it. Cachaça is distilled from fresh sugarcane juice which gives it more body and flavor. Rum, on the other hand, is distilled from molasses. Cachaça from the state of Minas Gerais is very special
Caipirinha: Brazil in a glass – sweet with a bit of tang and the effervescent wild spirit. Cachaça, sugar and muddled lime served over ice. Sip a lot of this while soaking the sun as your feet rest on the silver sands
Infused Cachaça: Many bars infuse their cachaça with local fruits and herbs. They are served in shot glasses. I definitely advocate trying infusions of fruits, berries and herbs that you never heard before. My friend tried an aphrodisiac infusion and later ????
Drink of Immortality: Cachaça Aphrodisiacal Infusion
Destinations in Detail
Sugarloaf Mountain
Rio de Janeiro (Star Attraction)
"God made the world in six days; the seventh he devoted to Rio"
The words get lost in the silver sands of Copacabana beach. The sentences fall short of the Sugarloaf mountain. Alphabets aren't enough to describe the seduction of Rio. When God himself is proudly smiling atop the city, what can a mere human say about the city.
Rio is sand, surf, samba, and sensuality. If you want to experience God's own kingdom, do come.
Rio De Janeiro Travel Guide (Coming Soon)
Foz do Iguacu (Iguazu Falls)
"Water water everywhere, this is unlike anywhere"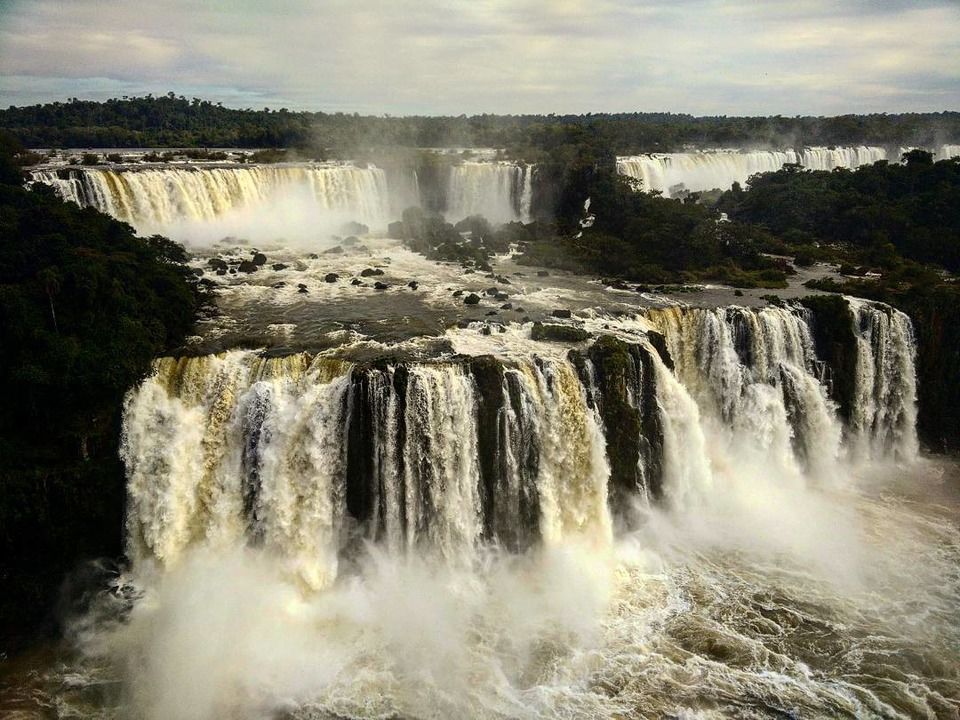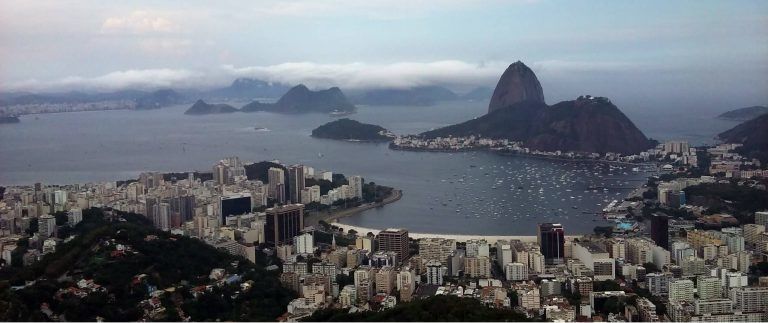 It is hard to find words to describe the majesty, magnificence and the fantasismo of the Falls of Iguazu. As the bus winds closer to the falls, you hear the prowl and the roar of Iguazu. The first view will leave you wide-eyed, in awe of the sheer amount of water and the way it finds to unleash it's might. Iguazu falls is a set of waterfalls spanning across 2 km on the Brazilian side. Once you get on the catwalk, you are truly in the cradle of Iguazu. Let go of yourself, the espirito magnetismo will glide you through the heart of the falls.
Chapada Diamantina National Park (Off The Beaten Path)
One of the truest off the beaten path experiences in Brasil. It is the Brasil you never imagine. Dustbowl, wild-wild-west, table-top hills, 500m deep stalactite caves and 3000 year old mysterious cave paintings. Chapada Diamantina is a national park that has it all. It can keep you busy for a week. And, here you will truly be exploring the other Brasil miles away from white-sand, samba, and neon-light parties.
Chapada Diamantina National Park Guide (Coming Soon)
Salvador de Bahia
Take the sexy modern Brasil and add half a bottle of 400 year old Africanism. You get a cultural cocktail to swarm your senses. Capoeira, a blend of martial-arts & dance is performed here in plazas. Bahian cuisine is an ode to western Africa and it will appeal to all tastes with unique dishes not found anywhere else in Brasil. The Salvadoran music and energy keep you up until the wee hours of the morning. And, the old town is a UNESCO World Heritage Site as well.
Bonito
Bonito in western Brasil is an eco-touristic dream. Snorkeling in crystal clear waters of a river with a wide variety of fresh-water fishes. Rappelling down a hole to enter a hidden lake. Visiting a Macaw nesting site. Bonito is a bit expensive in comparison to other places in Brasil.
Pantanal
The less popular but equally magnificent cousin to the Amazon, Pantanal is the largest wetland in the world. . Pantanal is a sure-footed area to visit if you are interested in wildlife. Alligators sunbathe on riverbanks. Cute Capybara families, the largest rodent in the world, cross the roads. Giant anteaters, armadillos and tapirs are found sniffing the sands. And the creature that takes the crown here is the Jaguar. Yes, if you are lucky, you might spot a Jaguar in this land of submerged islands. If you are a John Grisham fan, then you must have heard about the Pantanal in his book 'The Testament'
Sao Paulo
The financial heartbeat of the nation. It has couple of good museums, an alley with cool graffiti, and a local market selling fruits, vegetables, nuts, cheese, meat and restaurants serving Brazilian dishes. As an attraction in itself, I will recommend you SKIP IT.
Porto Alegre
Come this far south if you are heading to Uruguay. How to get to Uruguay from Porto Alegre (Coming Soon!)
This post was orginally published on Winds Of Travel.