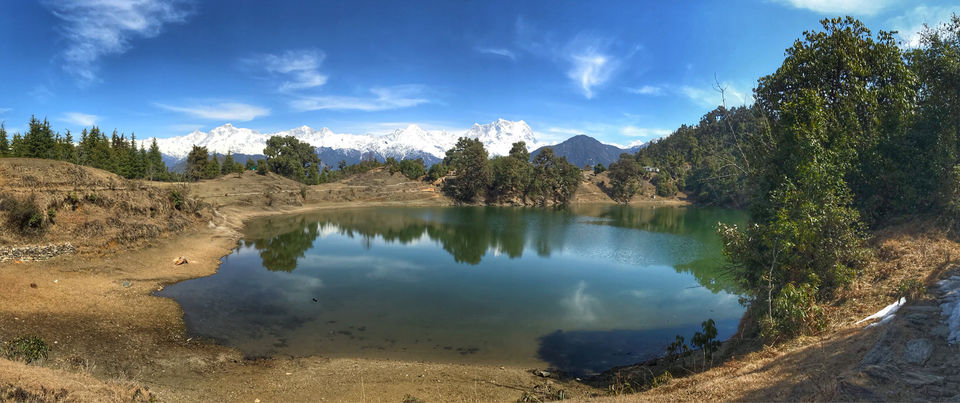 A one day trek to Deoria Tal Lake from Sari Village as the base camp.
It's a 3 km steep inclination climbing up; took around 2 hours to reach the lake..The views are magnificent and you can see the Chaukhamba Mountain from the lake. The reflections on the lake make up for amazing photography.
If you could; you could trek ahead to Rohini Bugyal which is another 7kms from Deoria Tal..Unfortunately we could not trek to Rohini Bugyal due to heavy snowfall and Tree falls on the way..
Deoria Tal is a beautiful lake and a must visit..