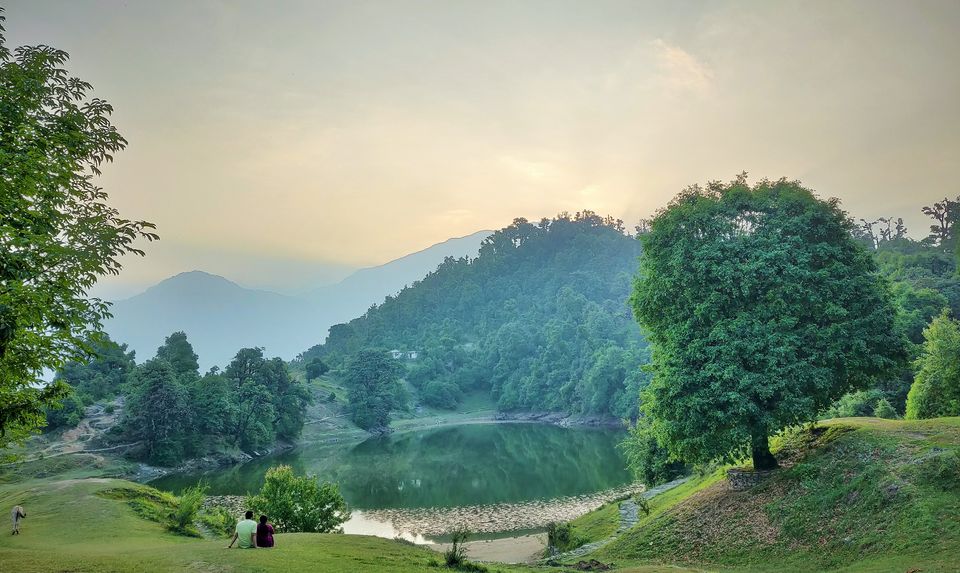 "Mountains are calling, and I must go" is not my story.
"It's my birthday and I must breathe some fresh air" is my story.
I began this ritual in 2017. Every year, on my birthday, I take refuge in the mountains and trek to a peak where no one can call/WhatsApp me (sorry, family & friends!). I always get coaxed into staying home for a celebration. However, so far, I have managed to escape their emotional blackmail. Thanks to my husband, who is a partner in crime. I hope we never stop!
I feel lucky to be loved so much by my family. my reasons are different. I am not escaping them. Rather, I am going back to where I belong. To mother nature. I have this uncanny belief that I'll live a bit longer with these yearly birthday visits to mountains. I feel it's the only way for me to feel connected to my reality. It's the only way for me to feel alive!
So, this year, Tarun (husband dear!) and I decided to trek to Deoria Tal and Chandrashila peak. We stay in Roorkee, Uttrakhand. So we decide to drive all the way to our base camp. It was a convenient option because there is no direct bus and the local transportation would have cost us an entire day.
We planned a 3-day trek.
Day 1 - Drive to Sari and trek to Deoria Tal. Stay at Deoria Tal and celebrate my birthday
Day 2 - Leave Deoria Tal early morning. Trek back to Sari and drive to Chopta (base camp for Tungnath), Trek to Tungnath and stay there for one night.
Day 3 - Trek to Chandrashila peak, watch the sunrise, get back to Tungnath->Chopta. And drive back to Roorkee.
Our planning was spot on! Apart from one thing- I got my periods and was in excruciating pain for the entire 3 days. Apart from that, we did everything comfortably. On our Day 1, we left Roorkee at around 5 AM. Cutting through mad traffic and following the river trail, we reached Sari village at around 2.30 PM. We parked our vehicle, ate some food and began our trek at 3.30 PM.
By 4.30 PM, we reached the place where we had planned to stay. We put our hiking bags and took some rest. Deoria Tal was still a few minutes walk from there. So we decided to go there just before sunset. And oh my god! I can't even begin to tell you how mesmerizing that first view was. It was surreal! There were very few people who had trekked with us and there was absolute calm when we reached there. The perks of being in a less-touristy place!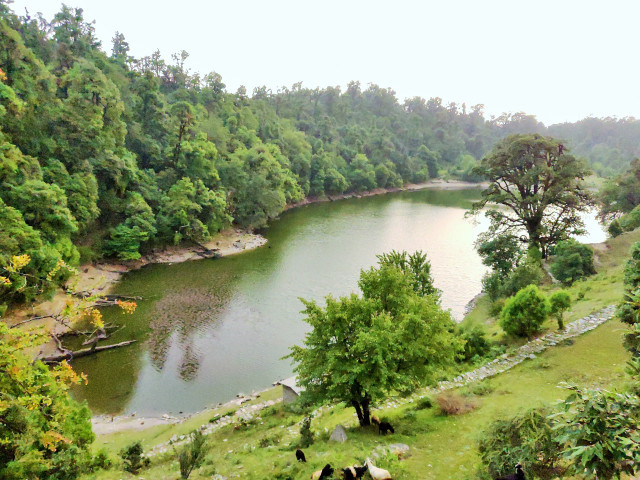 We walked around the Deoria Tal, spotted some wild animals taking their evening stroll and enjoyed the breezy wind tickling our senses. And just when we were searching for a place to sit, it started drizzling. It was almost as if the mountains were welcoming us in their humble abode. I looked at the dark clouds and smiled at the blessing. We did not run for a shade; instead, we just sat there and enjoyed the rain.
Getting a little wet was definitely not in the plan, but who said anything about going by the rules?
Sunrise at Deoria Tal
One of the best things about living in the mountains is that you are so close to nature that you easily get in tune with the sunshine around you. I am not a morning person. Every day, the hardest part of my day is when I have to leave my bed. I am the laziest person I know. But when I am in the mountains, I get up before the sun. Surprising, for me as well, yeah! But hey, it's not just the excitement of watching the sun peeping from the snow-clad mountain peaks.
It's more about devouring nature and its beauty. It's about treating your eyes with the magical colors of the sky. It's about absorbing the musical melody that birds bring at the twilight. It's about breathing the fresh mountain air. It's about good vibes only!
We were extremely lucky that it was just us who had spent the night at the Deoria Tal and therefore, we had the whole lake to ourselves (with two pretty mules!) at sunrise.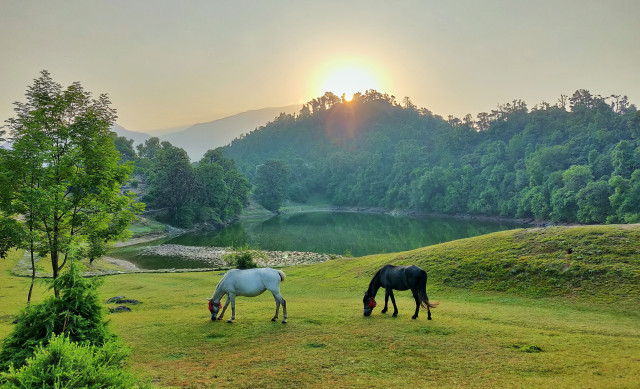 When we reached the lake, the sun was hiding behind the mountains. But the whole place was buzzing with activity. The mules were doing their morning business- grazing and pooping. The birds were out searching for food for their little ones. The wind was cold and the grass was still wet from the morning dew. It was as if we were intruders in their natural habitat.
So, instead of hopping around for pretty pictures, we removed our slippers, found a place to sit down and waited for the sun to come out of its blanket. We sat for more than an hour and talked about mountain life, made flippant plans about leaving our job and building a home here. We talked about the mythological story of Mahabharata which is related to Deoria Tal and contemplated what if the Yaksha appeared now.
And somewhere between our musings, the mighty sun came up. It was only for five minutes that we could feel its warmth and then it vanished again. Nonetheless, our day was made! So, we came back to our tent, packed our bags, ate our breakfast and trekked back to Sari village for our next trek- Tungnath and Chandrashila.
Trek details
The starting point for the Deoria trek is Sari Village and it's just 2 Kms from there. The trek path is fairly simple. It's paved with stones and there is no way that you can get lost. You just have to follow the trail and you'll reach in an hour (even if you're a slow climber). And needless to say, you don't need a guide.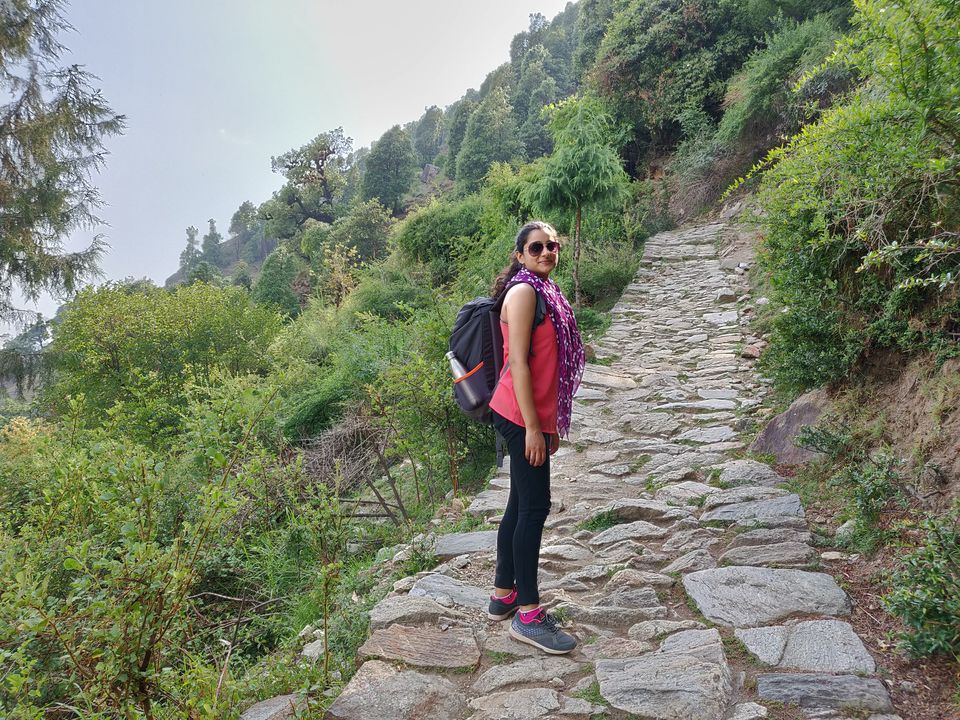 The Deoria Tal comes under the purview of Forest department of Uttrakhand. Therefore, to enter the lake area, you'll need to give a fee of Rs. 150 (for adults; it's Rs. 75 for students but more for foreigners). Rs. 150 is a fairly large amount, especially when we Indians are used to giving max Rs. 50 (for heritage monuments). But, please understand that our government is doing an excellent job preserving the habitat of wild animals. Help them with this small contribution! You'll realize it after you see the lake in its sparkling beauty. There is absolutely no trash around, the lake water is a bit murky (naturally, I'm guessing), but otherwise clean. More so, you can use that ticket to enter for 3 consecutive days (we used it the next day when we went to see the sunrise)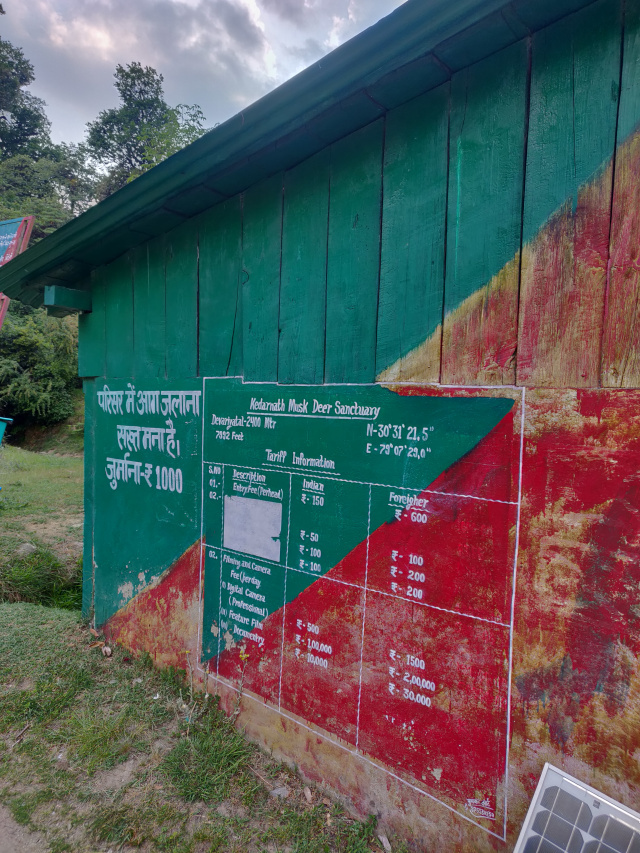 There are 2-3 shacks where you can stay for a night. Most of the trekkers complete the trek in one day (up and down) because it's an easy trek. But just in case you want to enjoy a bit more, you can take the accommodation. There are rooms as well as tents (Swiss as well as normal ones). We rented a tent for Rs. 800 and it was the best decision we took. We were on a fairly relaxed trip (it was my Birthday!) and we didn't want to rush through anything. So, we rented a tent, slept by 8 pm after eating dinner and woke up at 5 am with chirping sounds of birds. There is no source of water at the Deoria Tal. The reason that I figured out is that they don't get many tourists here. And whatever small tourists they get, they are all "Bisleri" buyers. A perfect supply v/s demand situation. So, if you carry your own refillable bottle (like I do!) you'll be disappointed. I rarely purchase water bottles on my treks because I always find good water resources (rivers or streams) or I refill from the where we eat But, sadly, I had to buy 3 water bottles from here and use it judiciously.
I mostly wrote about my personal experiences because you'll easily get details about this trek (how to reach, when to do what) with one Google search. If you still want some details, I would be happy to help. Please feel free to contact me.