https://www.instagram.com/the_globetrotter_duo
Central coast is located north of Sydney and has beautiful beaches, amazing national parks and serene waterways. The most popular destinations in central coast are Wyong area and Gosford area. We 'yariya' (Yashika and Priya!) visited Wyong area for a day trip and have witnessed mesmerising sunset and relaxed on the beautiful beach. We covered the top tourist attactions in Wyong area-The Entrance, Nora Head Lighthouse, Long Jetty and Shelly Beach.
#centralcoastnsw #lovecentralcoastnsw #australia #visitnsw
1) The Entrance
The Entrance has been named to highlight the fact that Lake Tuggarah enters the Ocean. This place is roughly about 1 hr 25 min drive from Sydney, Australia. This is a popular day trip destination for Sydneysiders. You will see dozens and dozens of Pelicans and you can feed the pelicans in the evening (approximately at 3:30 pm every single day, you can see dozens of pelicans feeding).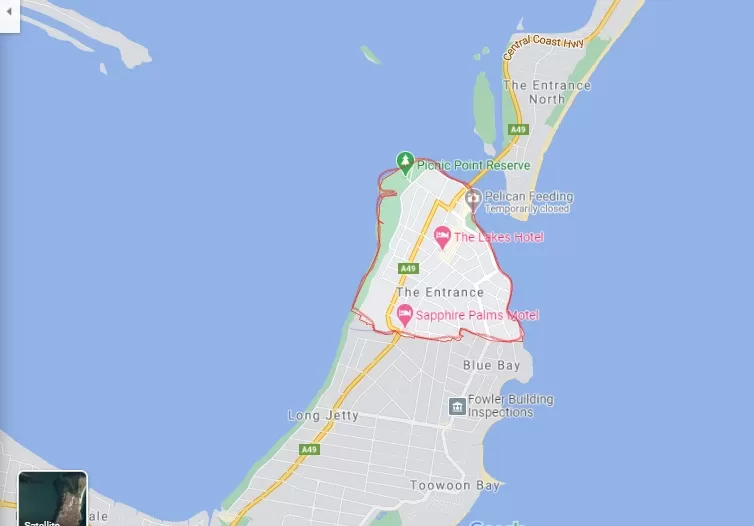 2) Nora Head Lighthouse
Nora Head Lighthouse is a stunning place- a romantic getaway for couples. This is about 90 minute drive from Sydney, Australia and roughly about 15 min drive from the Entrance (you can cover all the destinations I mentioned in this trip in one day and are nearby each other).
Accommodation is provided to those who wish to spend a couple of days/nights at this getaway overlooking South Pacific Ocean. Currently, the lighthouse tours (climbing the tower) are suspended due to COVID-19.
A beautiful stairway leads to rock pools located at the bottom of the lighthouse, that opens into the Ocean. Watching sunset from Nora Head is highly recommended.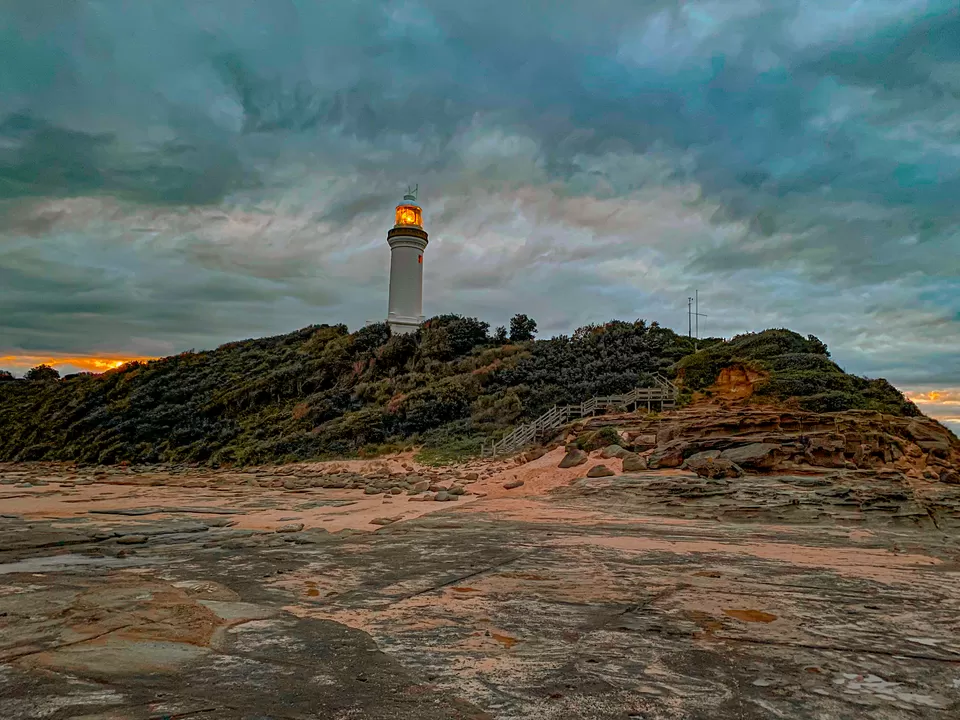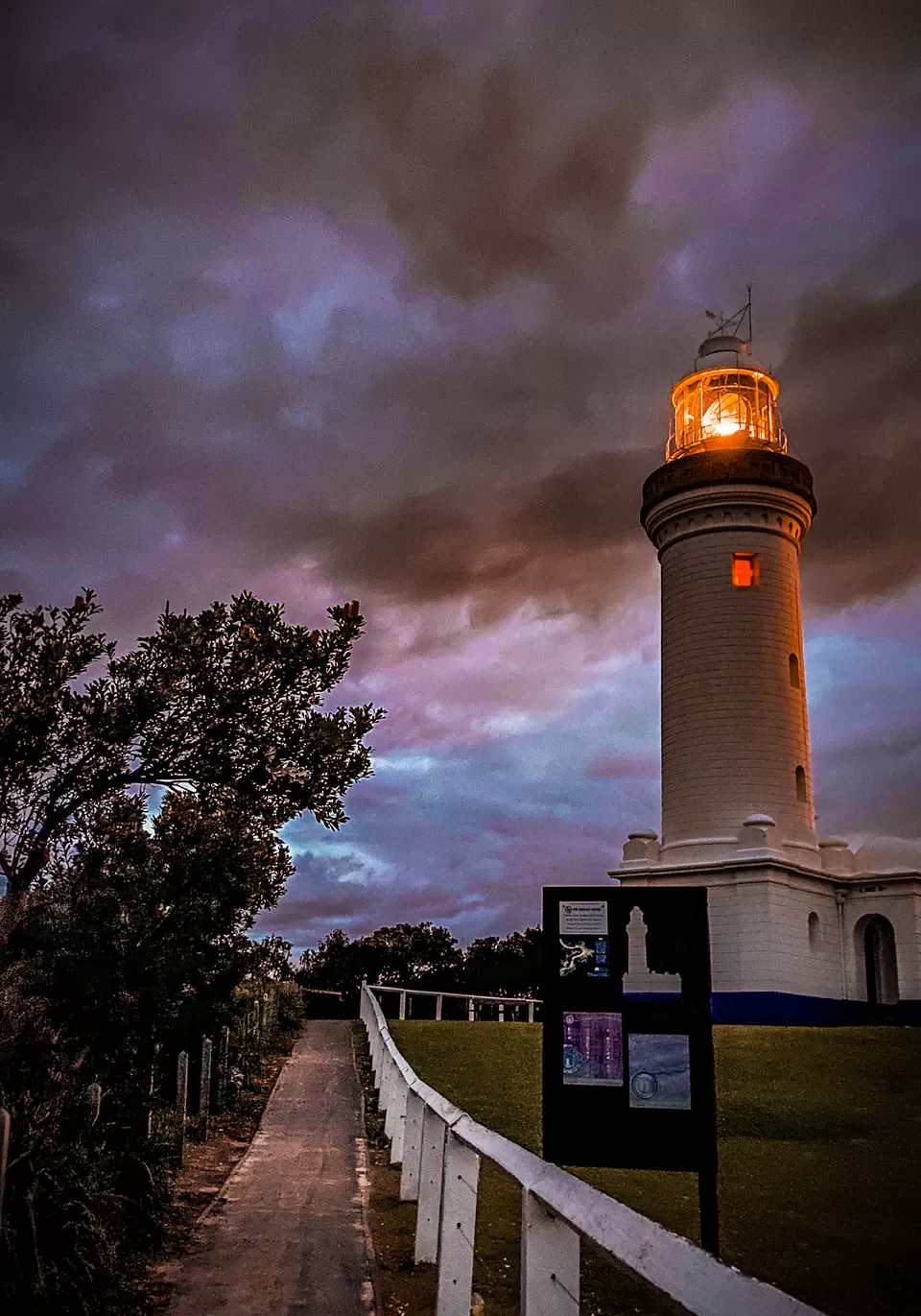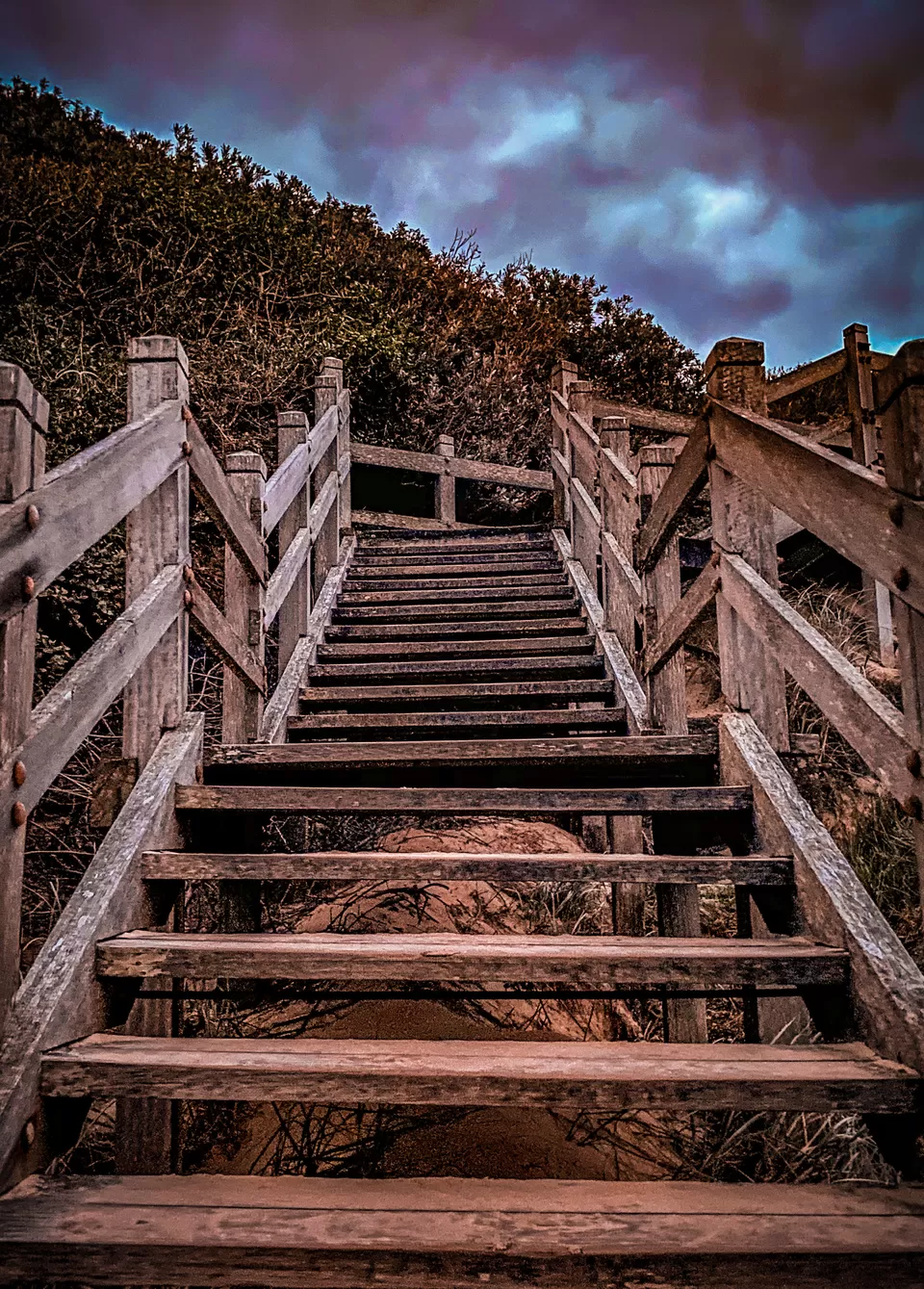 3) Long Jetty
Long jetty is a small town located next to the Entrance on the central coast. It is the longest jetty in New South Wales (351 m). Honestly, no photos can do justice to the beauty of Lake Tuggerah and the wooden jetty. Choose a sunny day to visit this place, as you can click some good photos (atleast capture some of the beauty!). Long jetty is roughly about 5 min drive from the Entrance.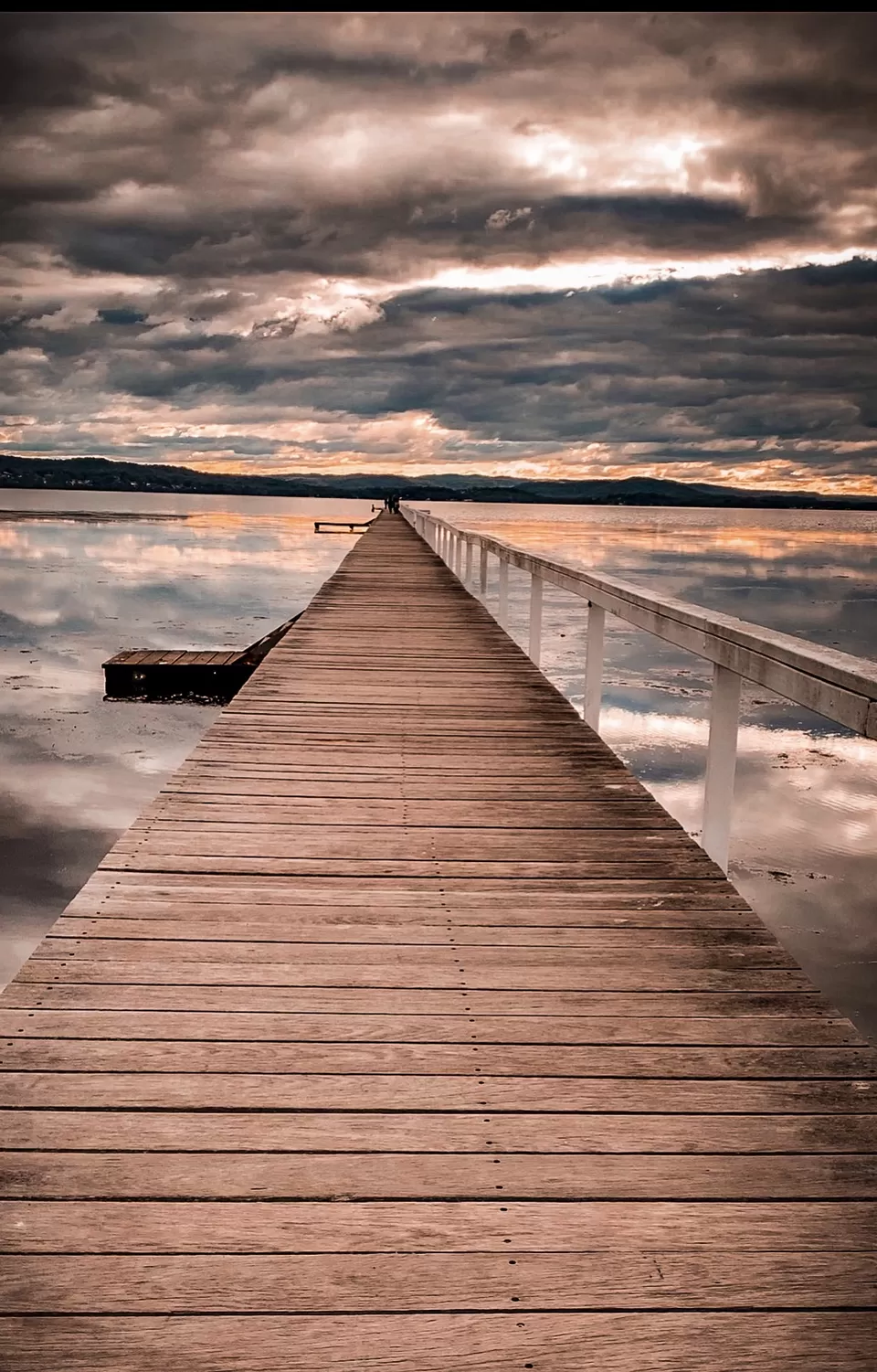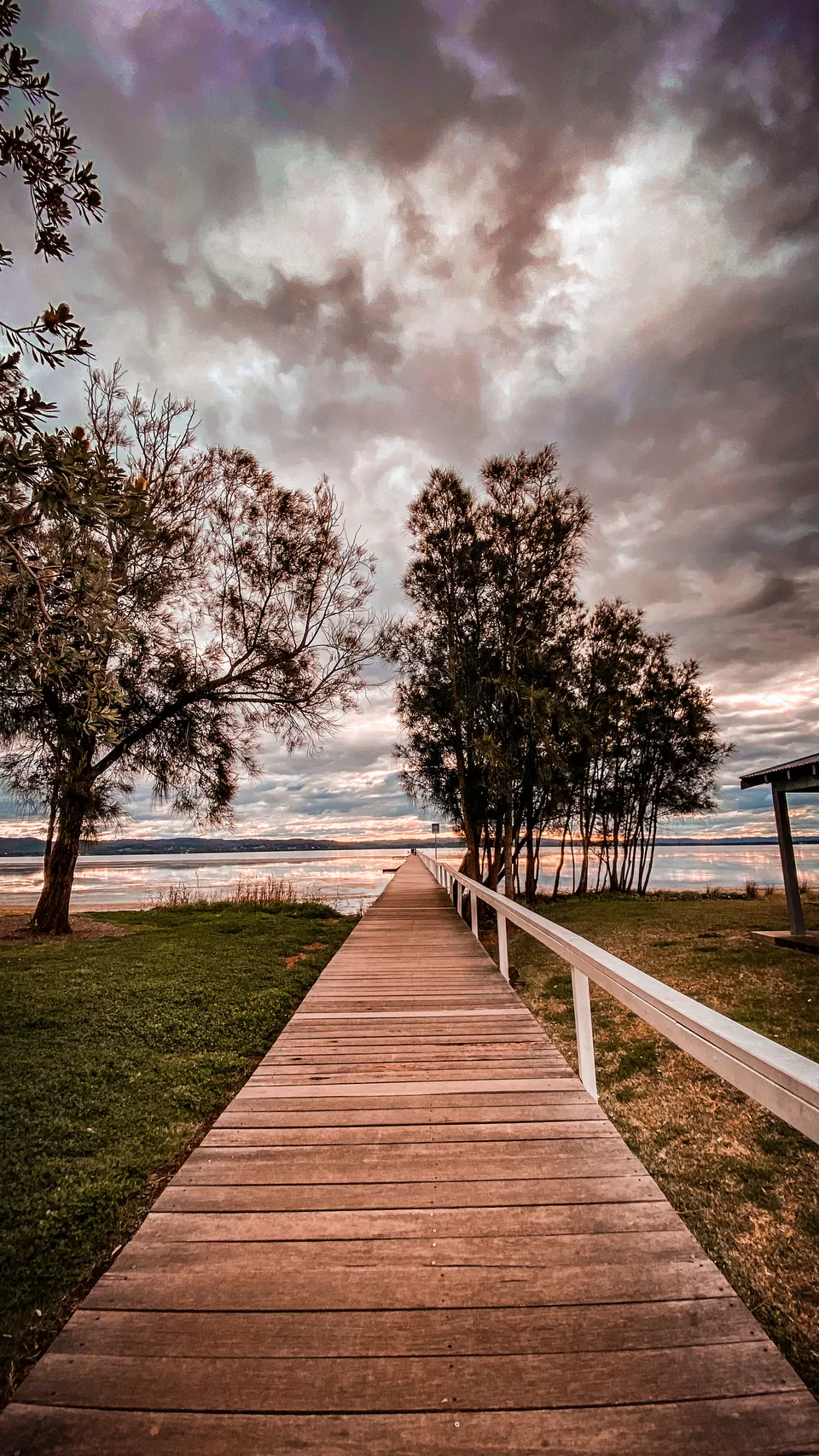 4) Shelly Beach
Shelly beach is further south of Long Jetty and is roughly 7-8 min drive from the Entrance. This is one of the most popular surfing beaches in central coast.
Honestly, any beach in Australia looks beautiful! This is a country of beaches and sand.
You can go for a long walk along the beach or swim at the entrance of the beach or take a walk on the bridge connecting the Entrance and the Entrance North (shown in picture above).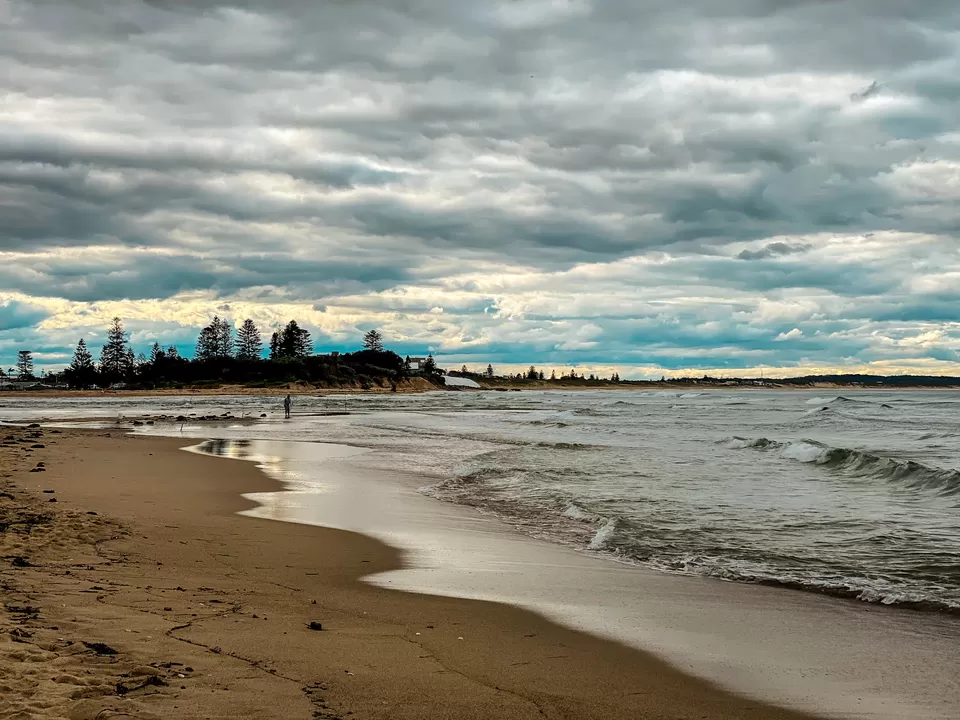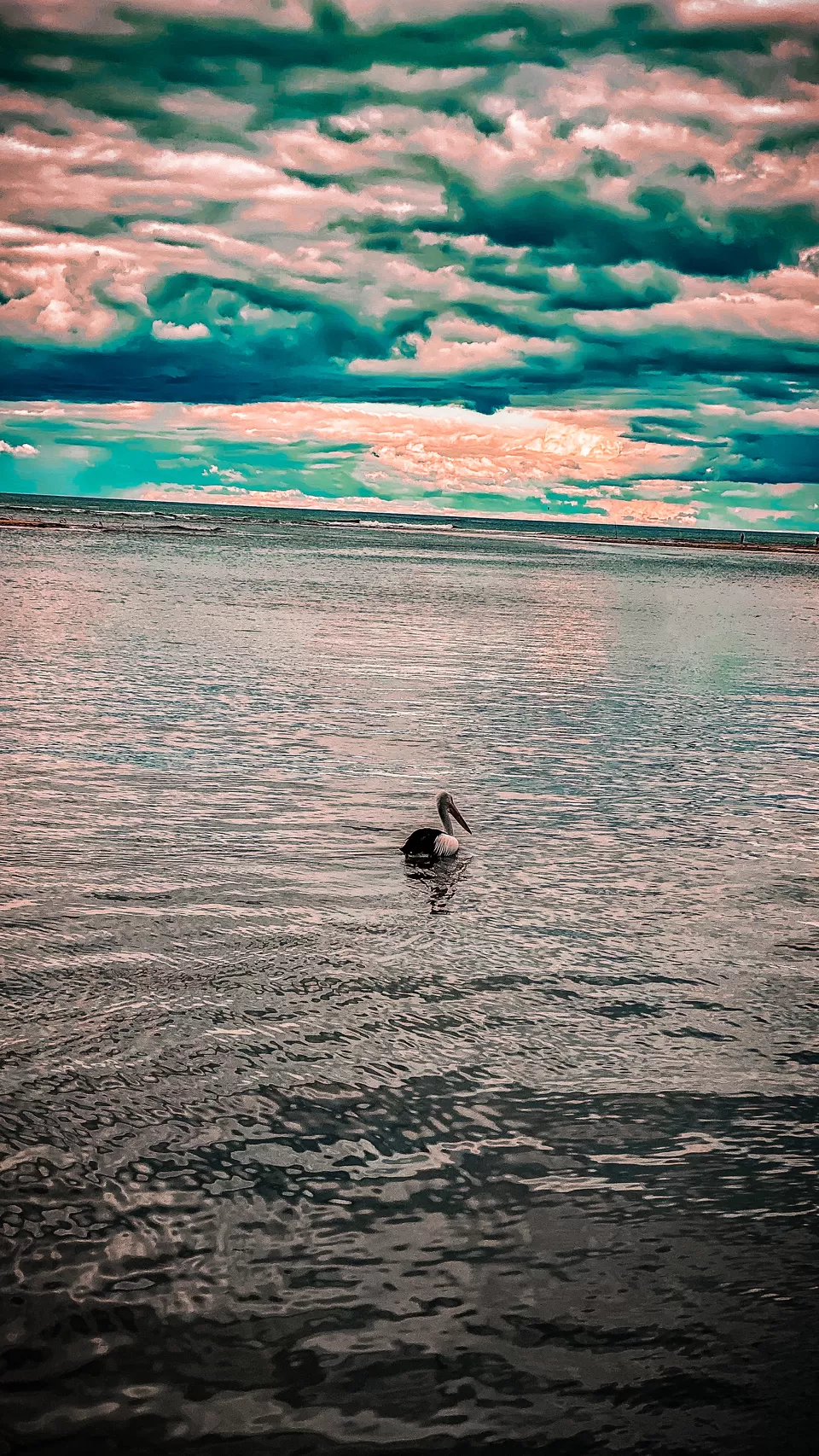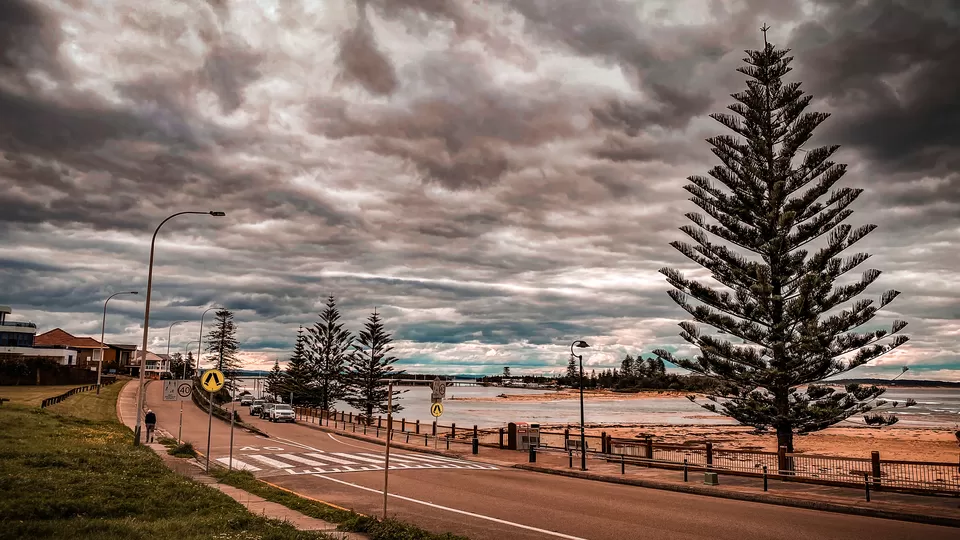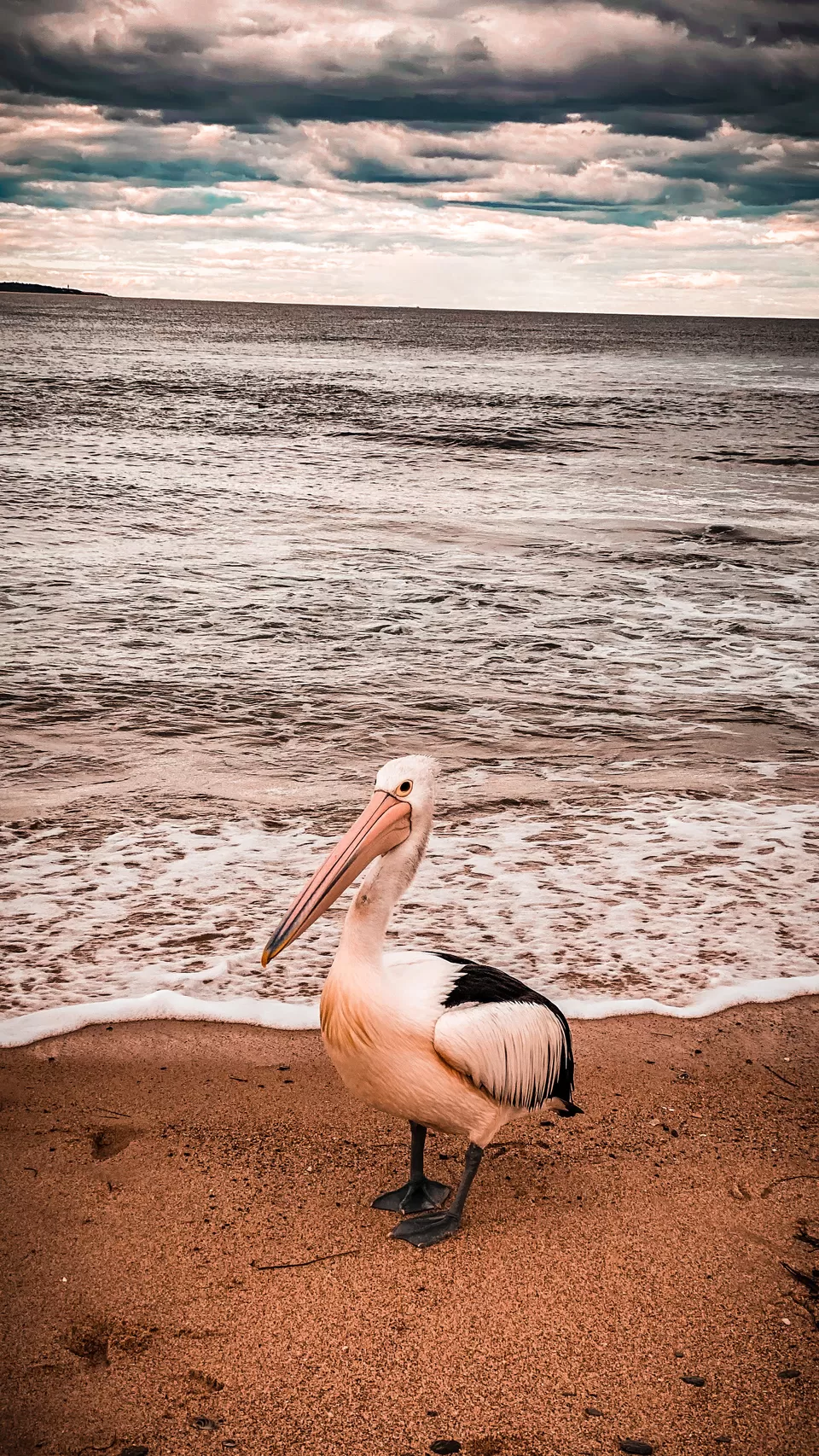 Well, last but not the least, the most important suggestion for this day trip. Where to eat? We would suggest you to drop by When in Rome pizzeria located in Toukley. It's about 15 min drive from the Entrance (you can have dinner while going back to Sydney). We had vegetarian appetisers and pizzas. They are highly recommended.
@wheninromerestaurantnsw
The cost ranges from $25-$50 if you hire a car from Sydney and share between 2-3 people.
Hope you enjoy your trip to central coast.
Follow us on Instagram: the_globetrotter_duo.
Happy Travels!