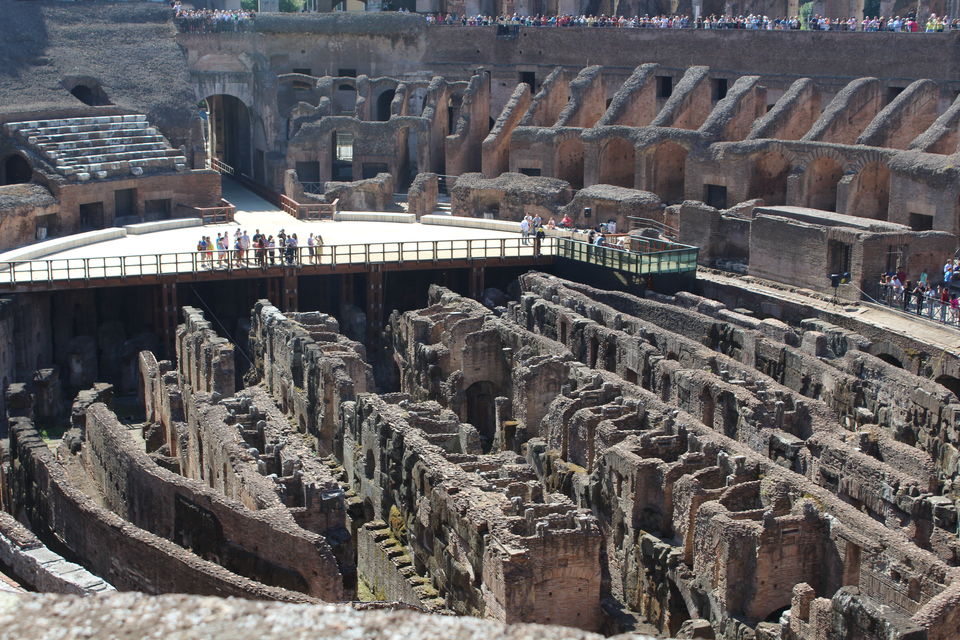 Continued from part 2 of my Italian travel this part is entirely dedicated to the Eternal city – Rome. After a journey through the romantic city we all were geared up to feel the journey through Eternal city and boarded the Frecciargento with a pre booked tickets that we had booked before we left India. The train journey added a cherry on the cake like Italian trip, as train journeys in Europe are a must to do thing if you are in any European country. The top most speed it reached was 248 kms per hour and we were extremely thrilled by the experience we felt with this train journey. We completed our journey of 530 kms in just 4 hours and also the train was spacious and clean too. After an awesome train journey in Frecciargento which passed through the green lush landscapes of Tuscany we reached the Roma Termini by 6:00 p.m. Rome was an entirely different city compared to Venice and Verona. The temperature was also bit humid compared to cooler climate in Verona.
We had an apartment booked to stay in Rome and I really don't remember the name, but it was only 20 minutes of walk for us from railway station to our apartment. Having half an hour to gear up and get ready to roam around Rome all of us were ready on time and left for our first attraction of the evening 'The Trevi fountain'. Now the first task was to get a 24 hour pass to board buses all around Rome without any hassle. We paid 7 euros per pass and hoped on to the bus which took us to the square of Trevi fountain, Piazza di Trevi. With a wish of tossing a coin in to the fountain I rushed to the site, but Trevi was under restoration in some parts of it and we missed that chance. But the place was so happening and the people were busy clicking selfie in front of every possible place. Spending about an half an hour at this place we were on to our next destination, The Pantheon. This huge structure is one of the well preserved architectures of Rome and the name symbolizes Pantheon as the temple of every God. This structure has a large dome and a portico of Corinthian columns and was visually awe for us. The square Piazza delle Rotonda was also locked with tourists all around the World. There were many road side sellers here from Bangladesh and India and some of our colleagues were busy about asking their where about and busy bargaining for replicas of Colosseum and few other monuments.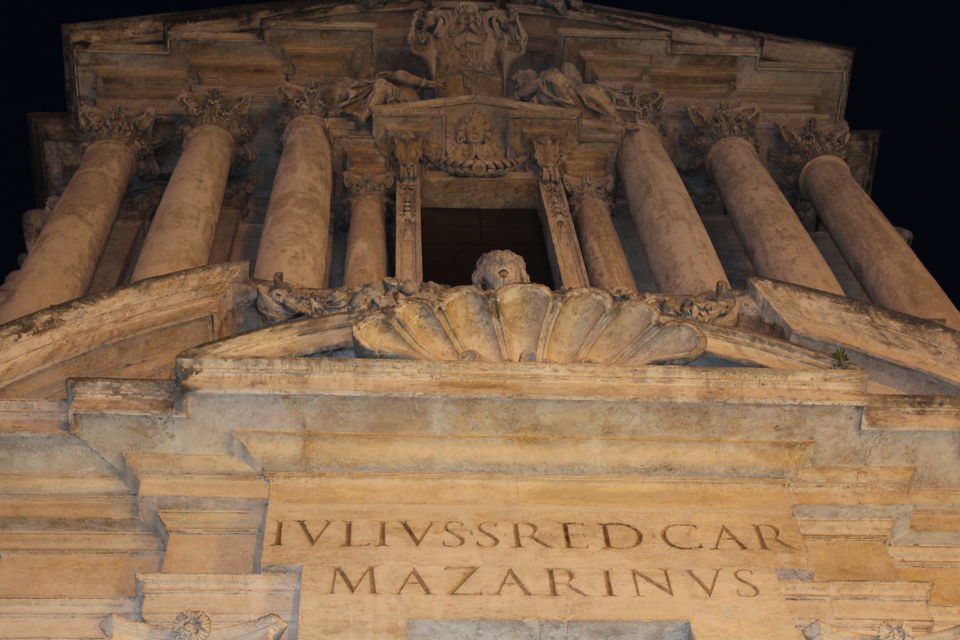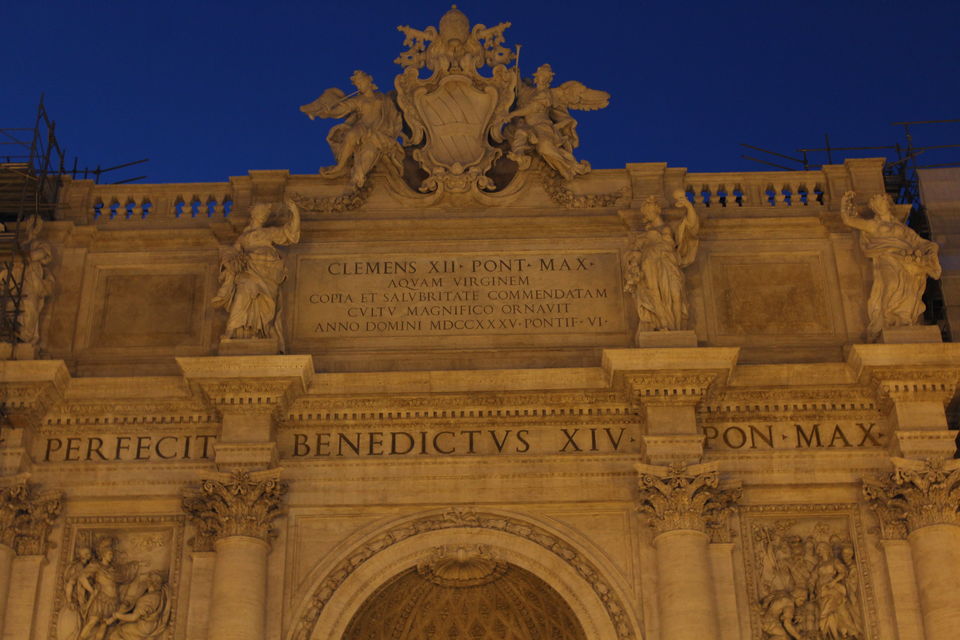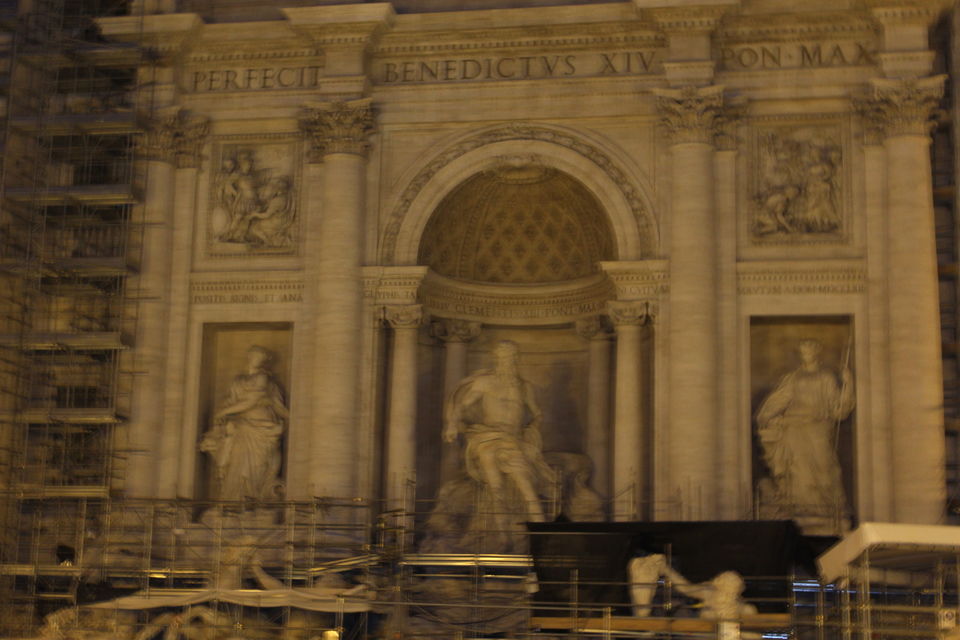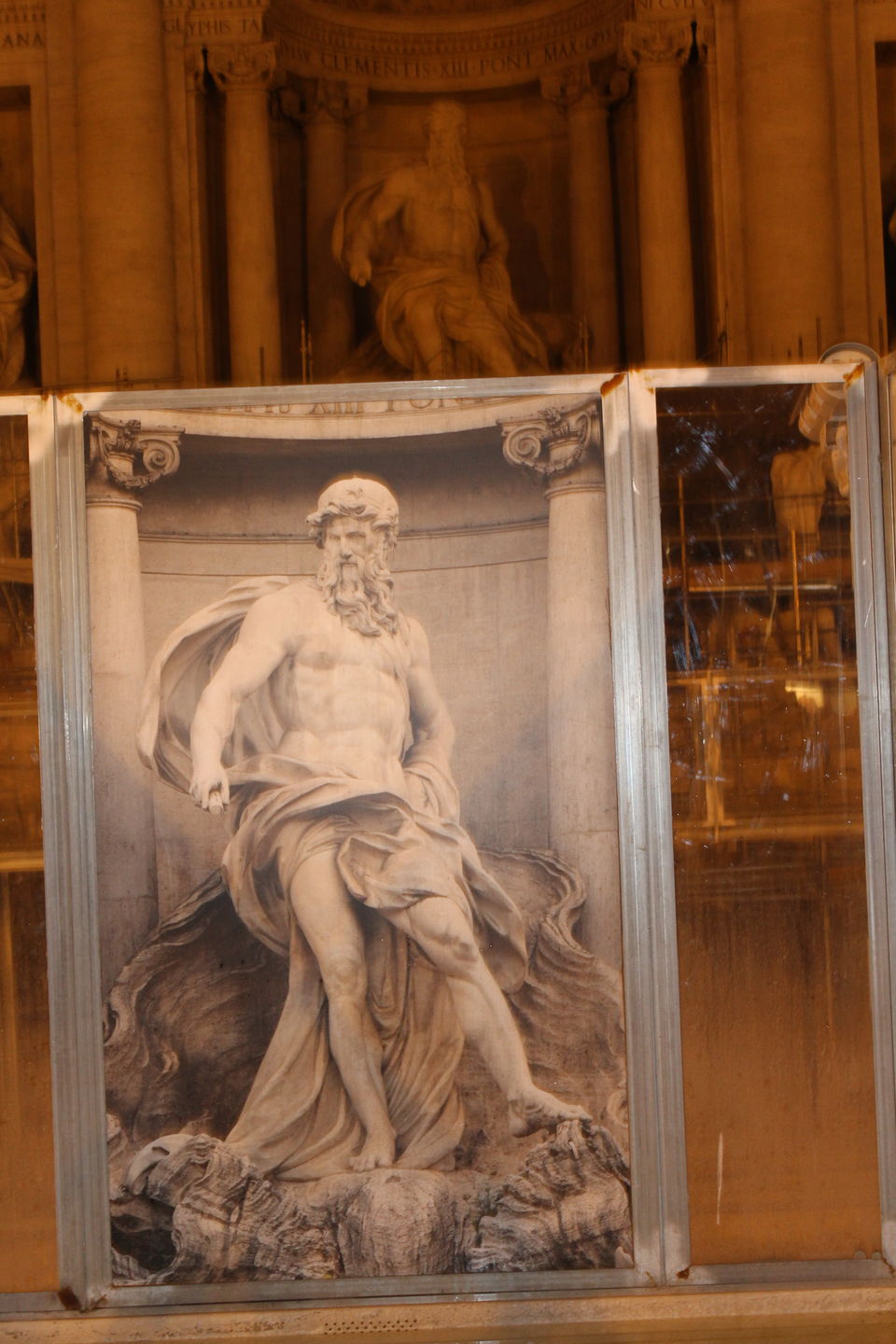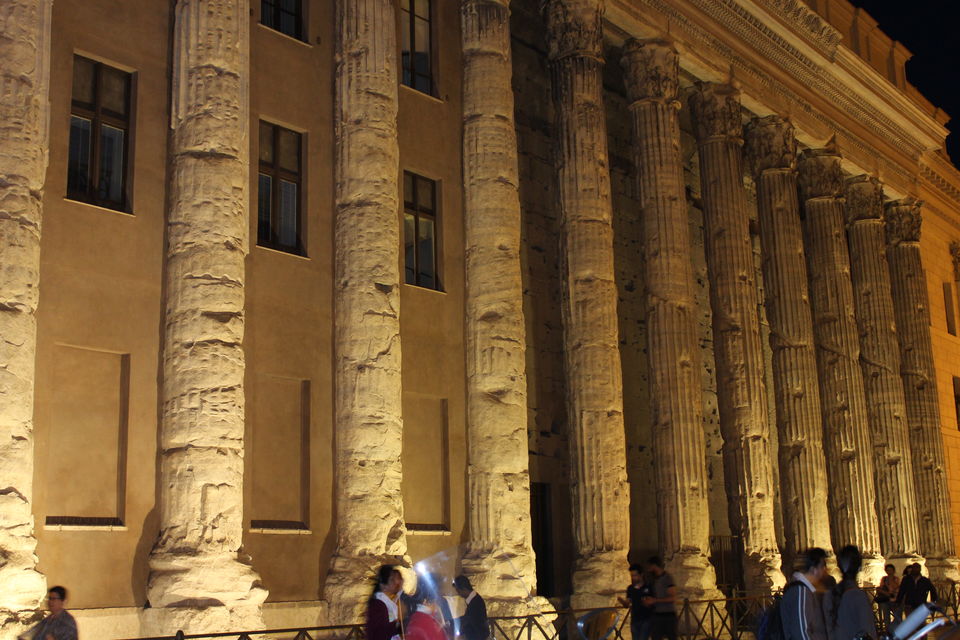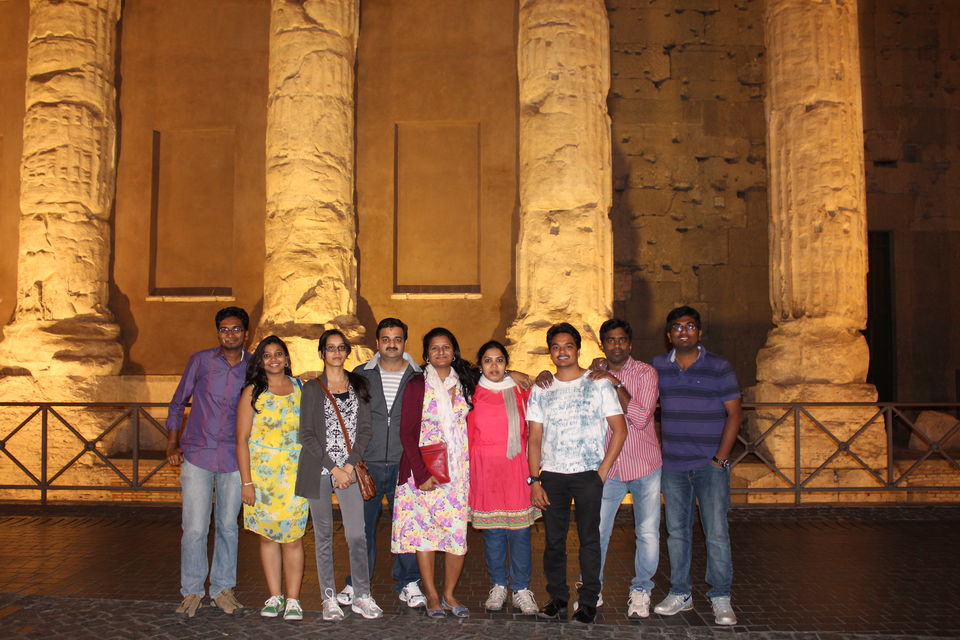 Our next visit was to one of the oldest squares built in human history 'Piazza Navona', and a must place to visit in night if you are in Rome. This was also bustling with tourists, painters and artists all around and was a nice hang out for the evening for all of us. Even though didn't get into the business of learning much about the place I was excited to check each structure on the square and click few not so good photos from my DSLR. Now it was 9:30 p.m. and the snacks we had on the way to Trevi were digested and all of us were hungry and also tired by now. We then boarded a bus to 'Bus termini Roma' and reached the place by 10:15, and I was happy to see the night in Rome as every street and corner was flashy and breathtaking. There were many Asian restaurants at the opposite of Roma bus station and we got into an Indian restaurant for our dinner.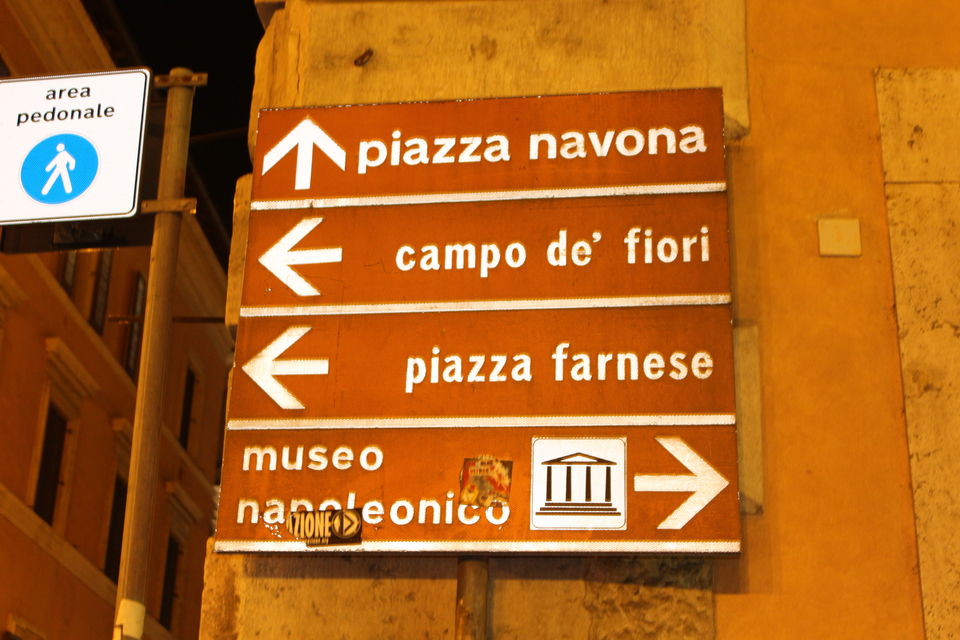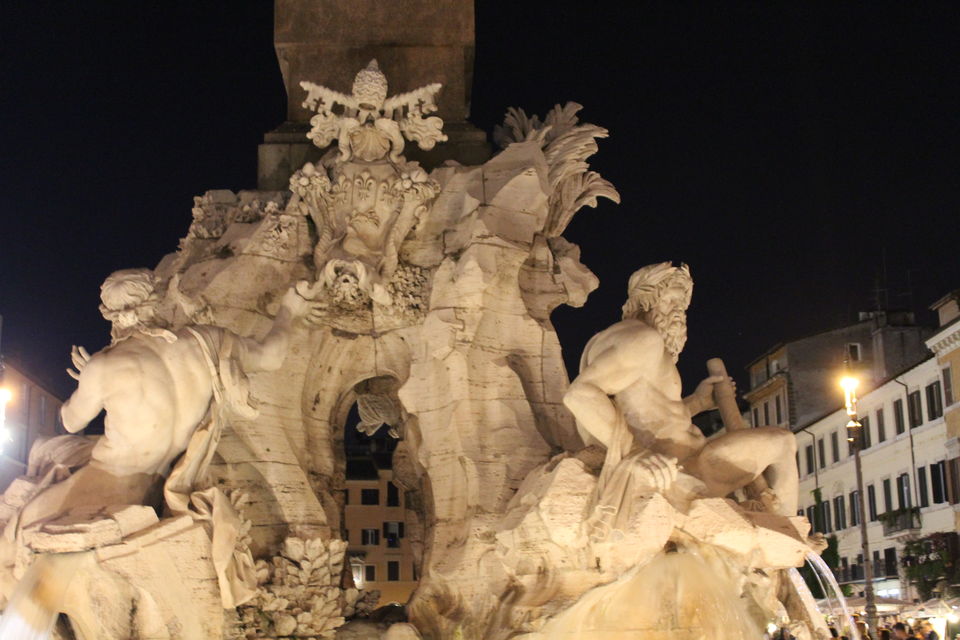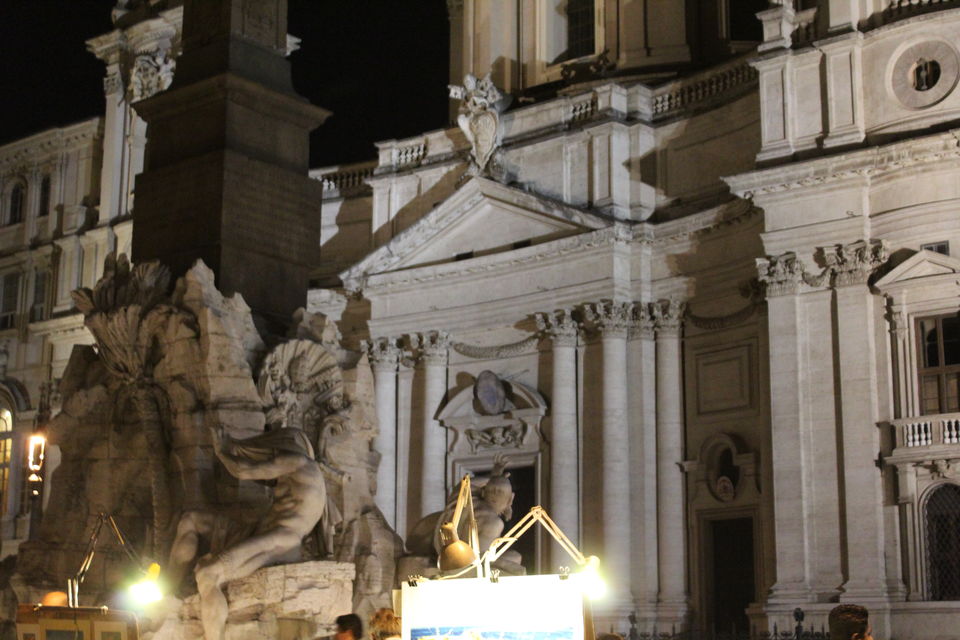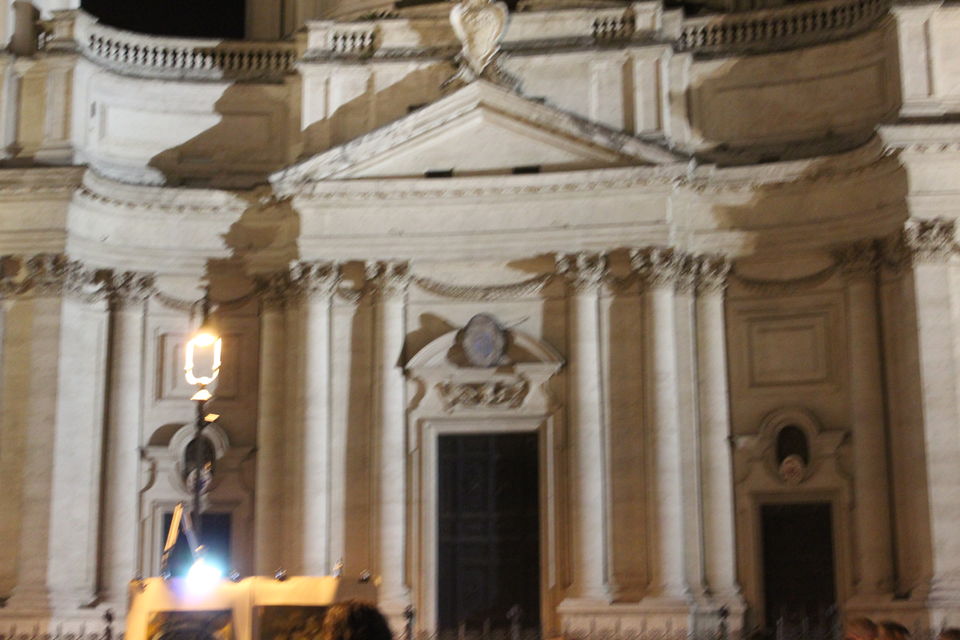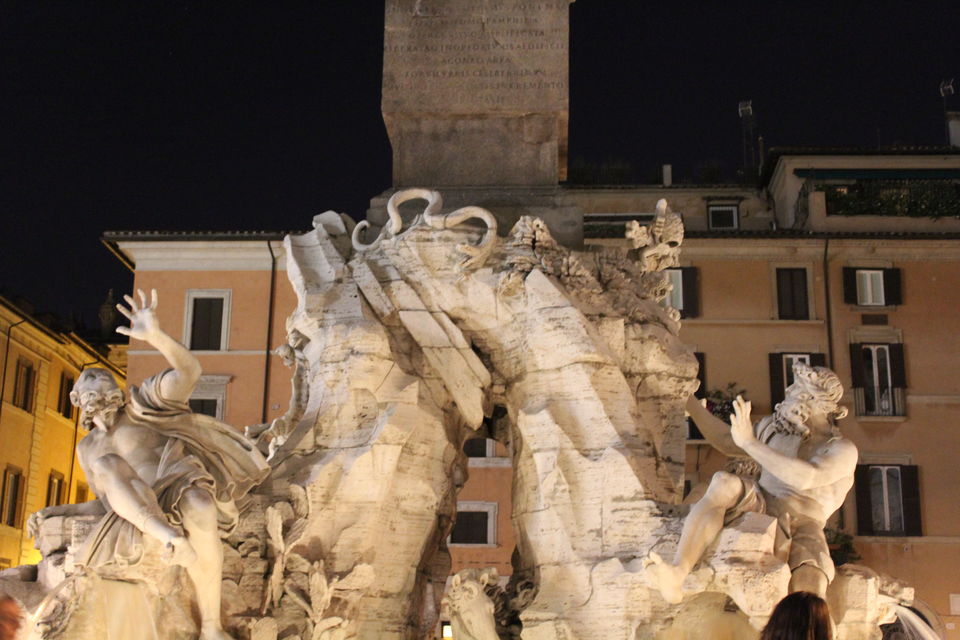 This was our last day of Italian trip and was equally excited and sorrow for this day as the week had gone so fast and we were to finish our crazy and a fun filled trip to Italy. So the first and foremost attraction of this day was "The Colosseum", and all of us were on the streets of Rome by 8:00 a.m. We had our breakfast, a complimentary one from the apartment and went on to hop a bus to Colosseum. It took us only 15 minutes and we were at one of most versatile man made structures on Earth and I was yet to believe my eyes and get into normal, as I had a dream to visit this place and was feeling lucky enough to be out there. I had a ticket pass for the entry into the Colosseum, which I had booked back at hotel in Verona for 14 Euros and it was all worthy for that moment as tourists were in huge number standing in queue to get their tickets. Apart from couple of my friends who went to get an entrance ticket to Colosseum, others were not ready to waste their time standing in line and I was now all by myself in this huge amphitheater flocked with people. The Colosseum from inside was amazing and I have no words to describe the beauty of this monument, as it would be very less to describe something extremely superb. I just went around each blocks of the structure having a look at all ruins placed safely and later was joined by my other two friends who had been to fetch entrance tickets. You can find many photographs of the hoardings inside, which are self explanatory about the immense history of this structure. The beautiful thing that came in to my mind was the epic fighting scenes of the movie 'The Gladiator' and I could co relate with the history of the place I read from the surrounding hoardings. Was just moved by the immense giant structure which once could hold 50,000 to 80,000 spectators enjoying the games, fights, animal fights took place here.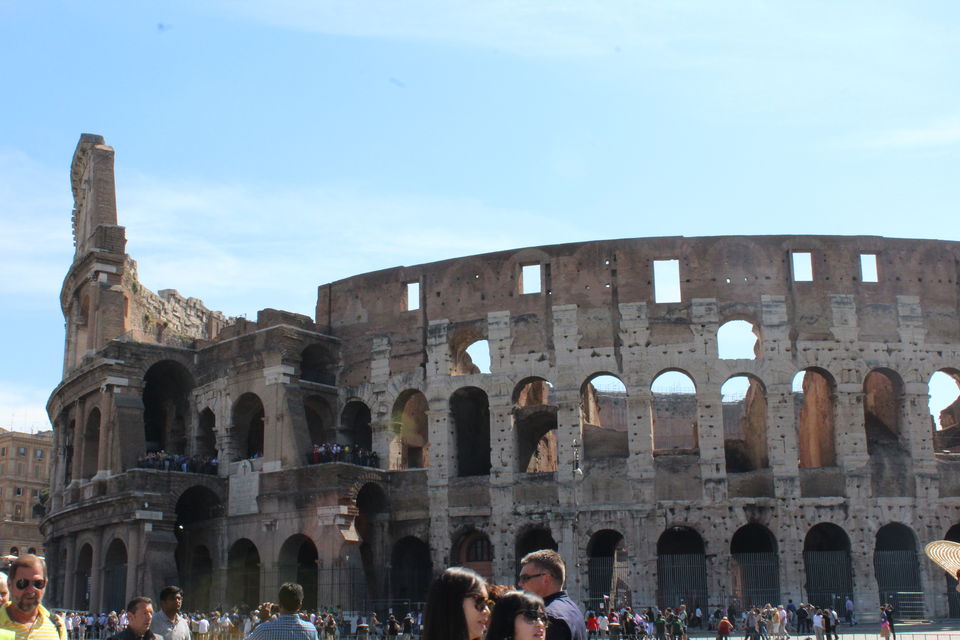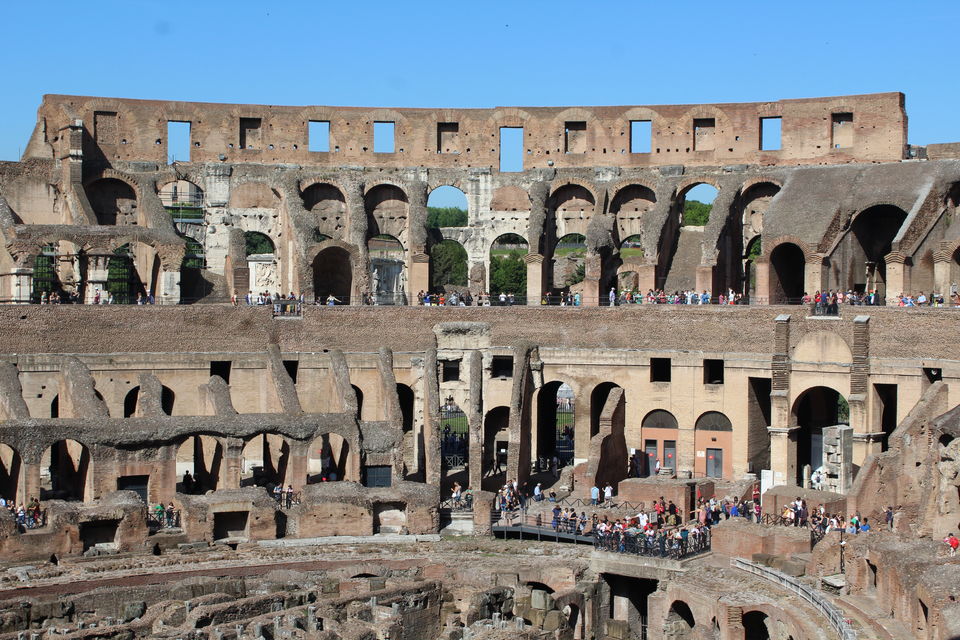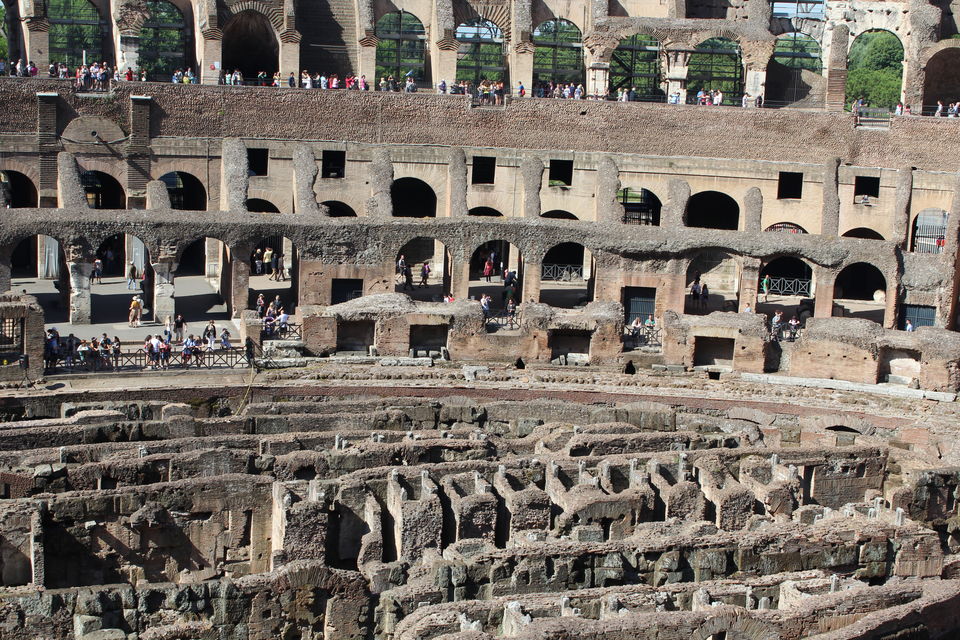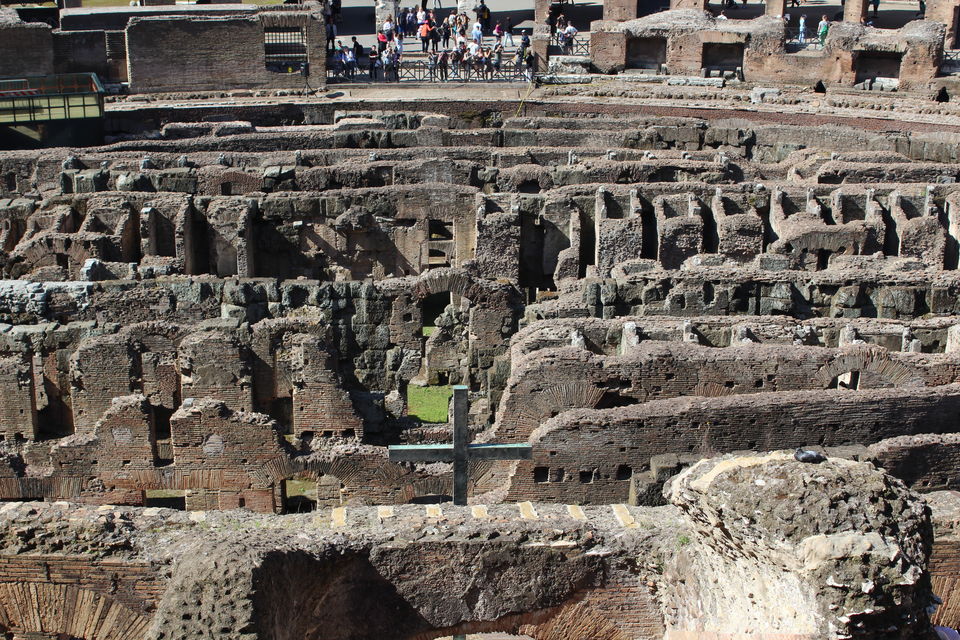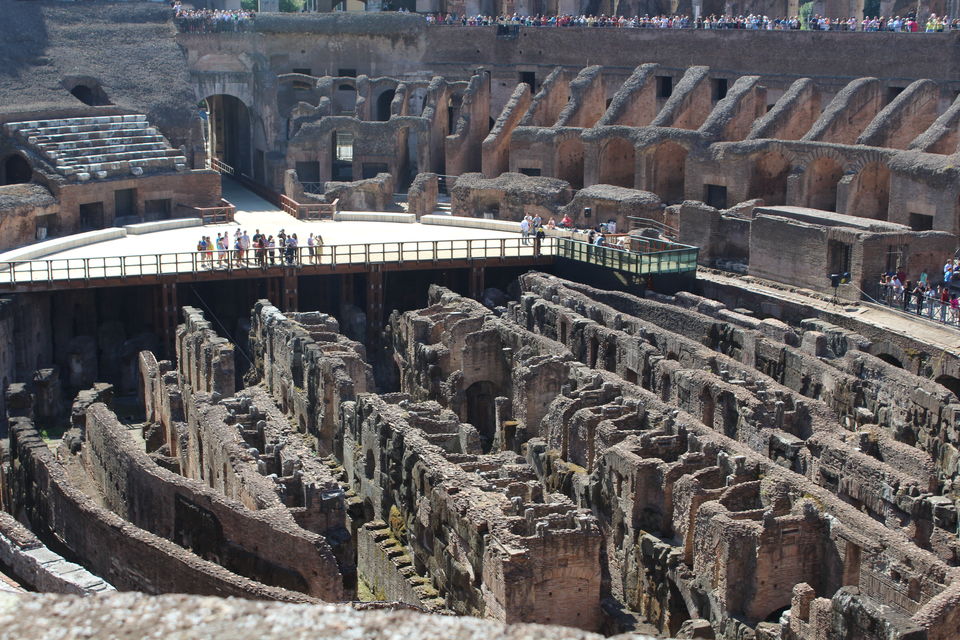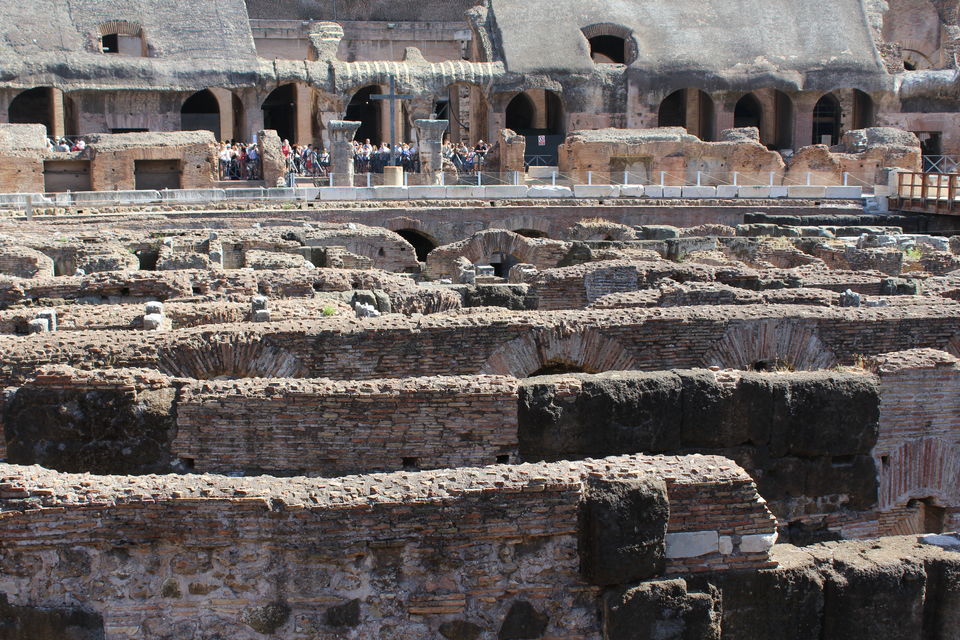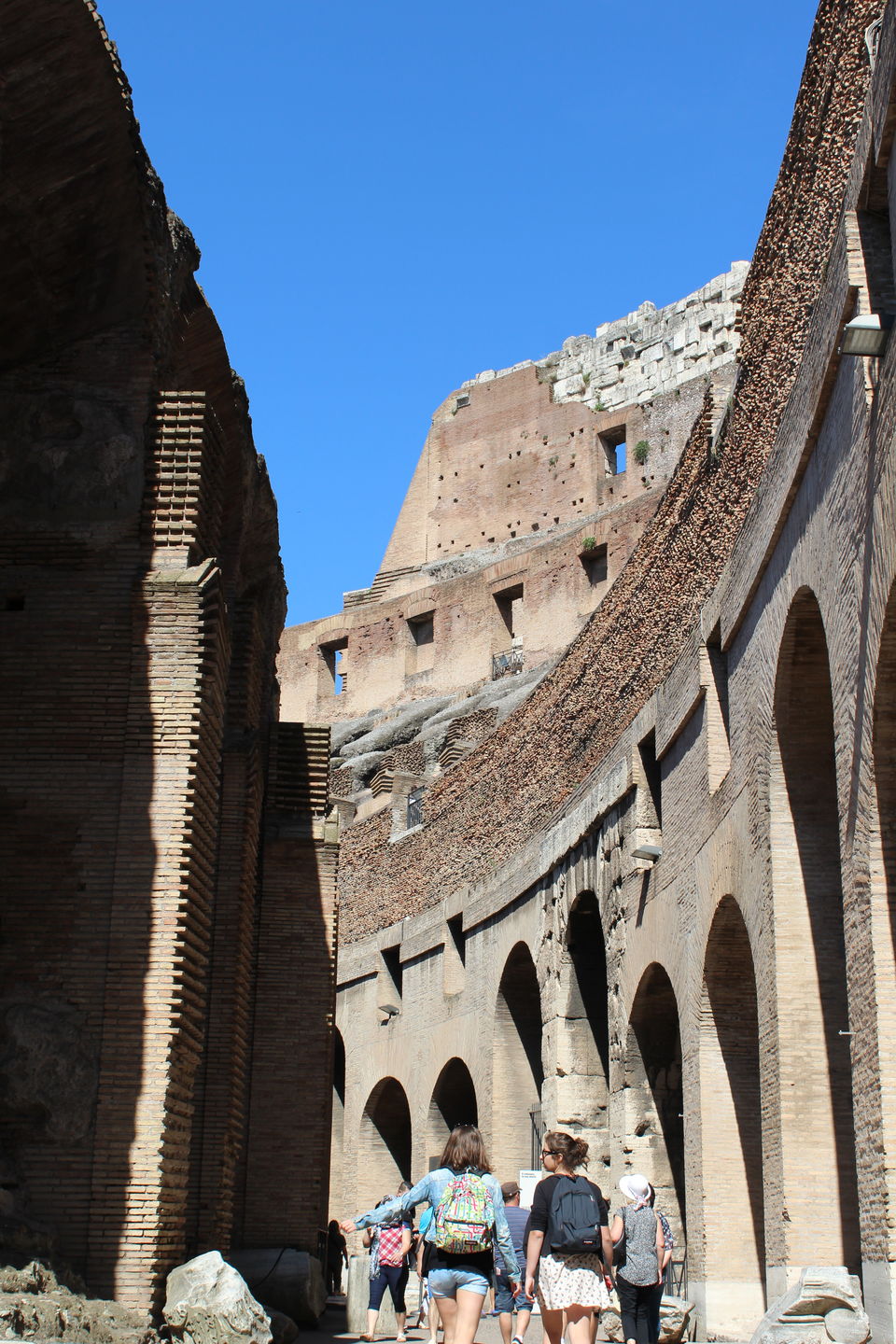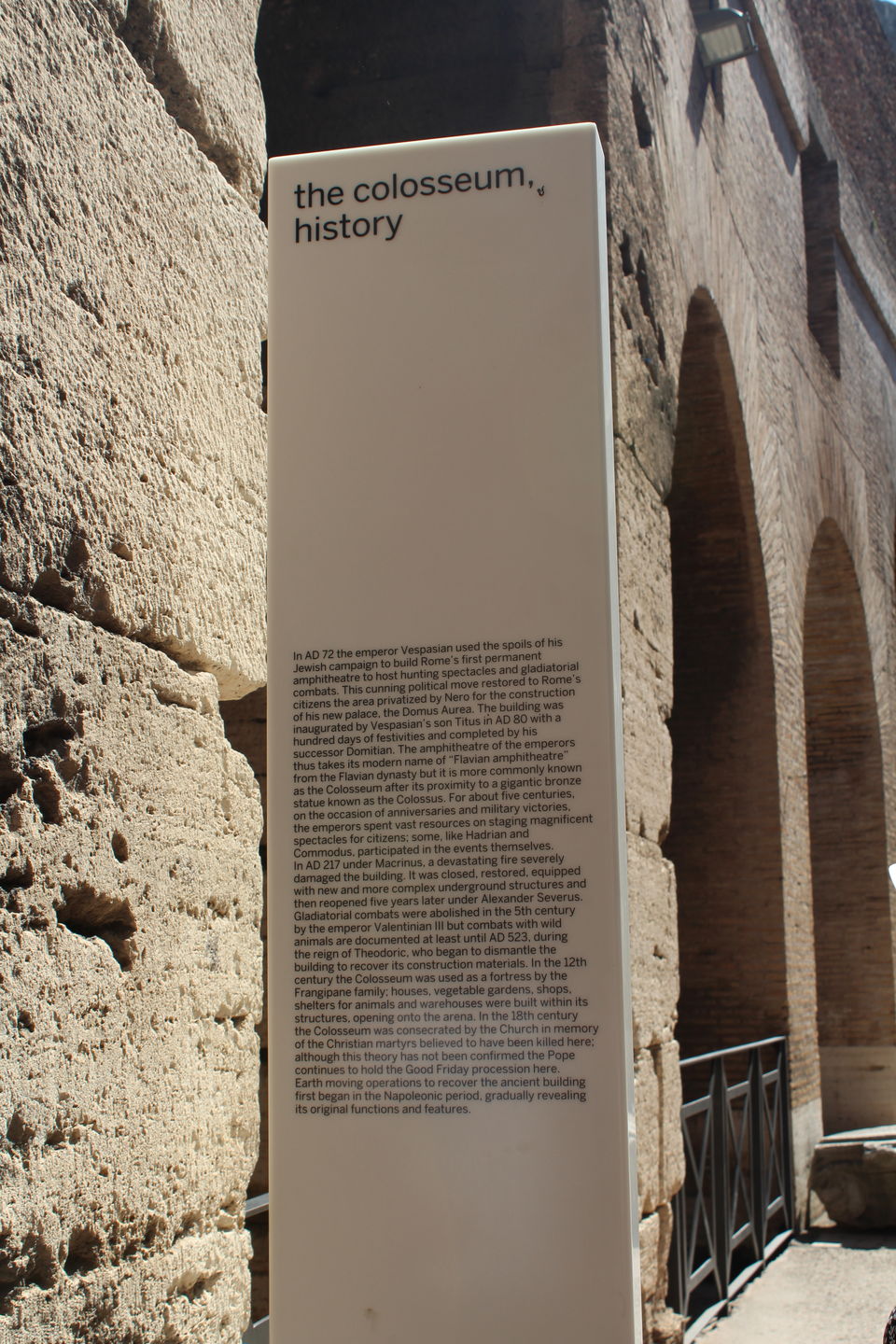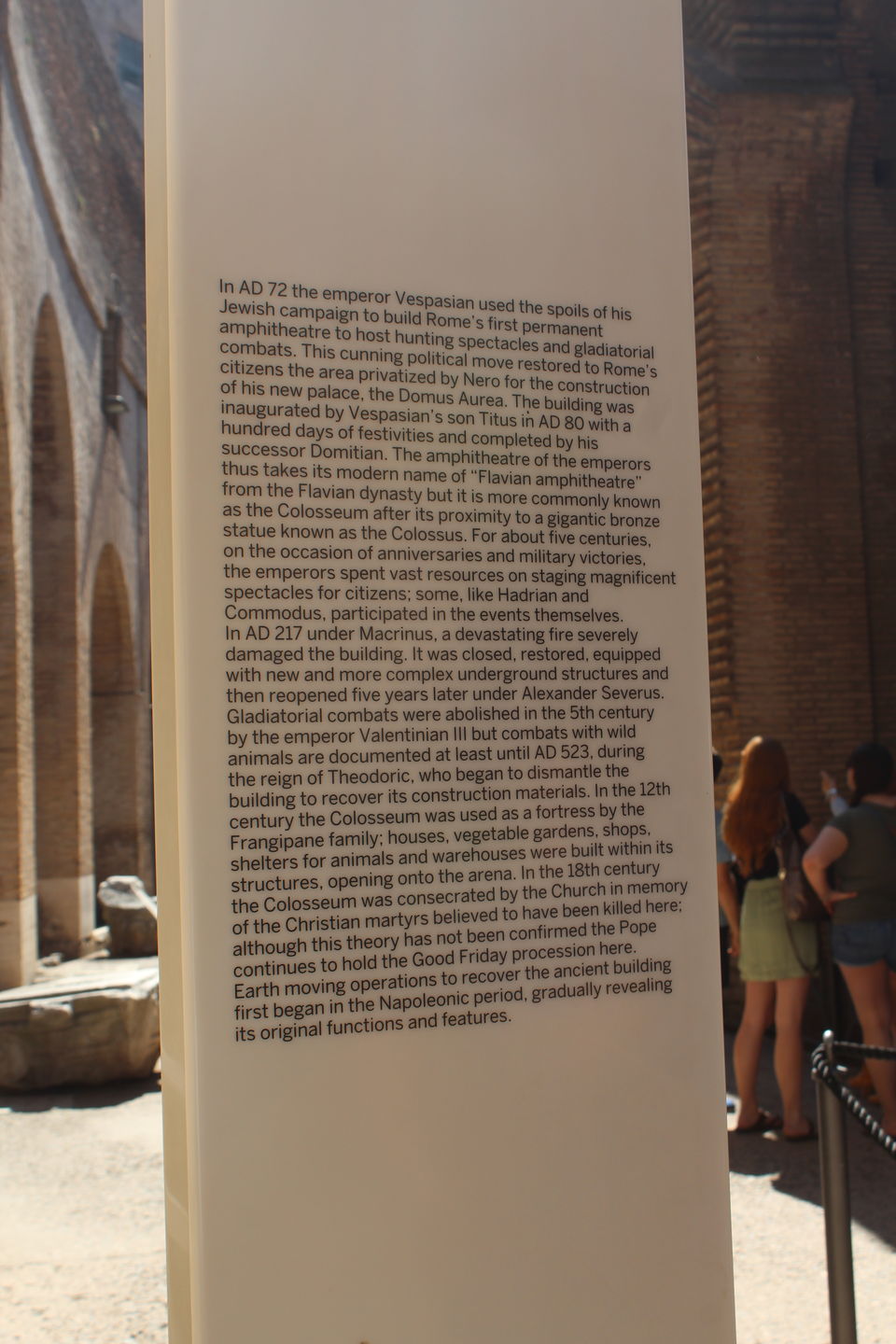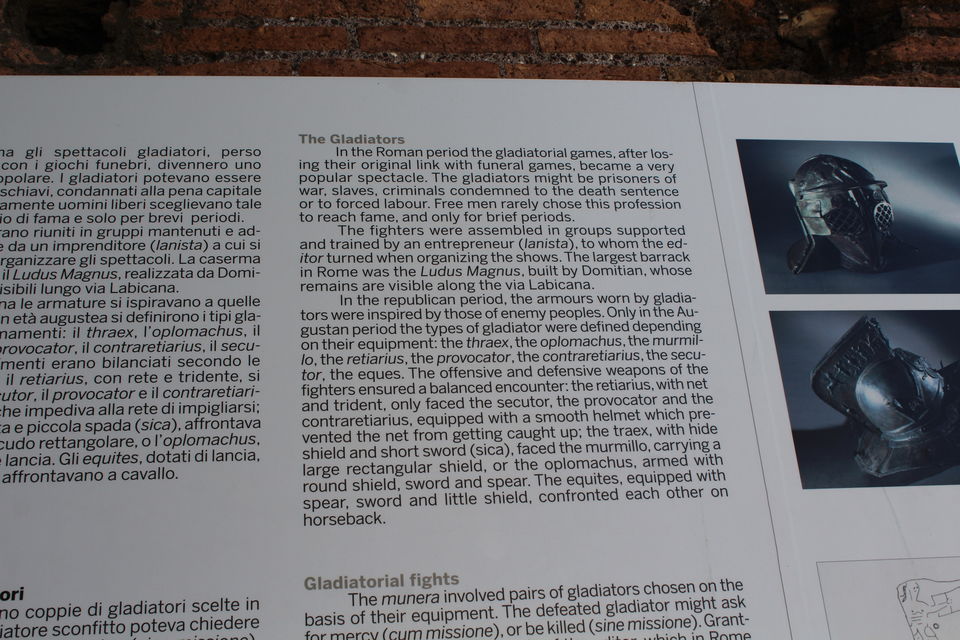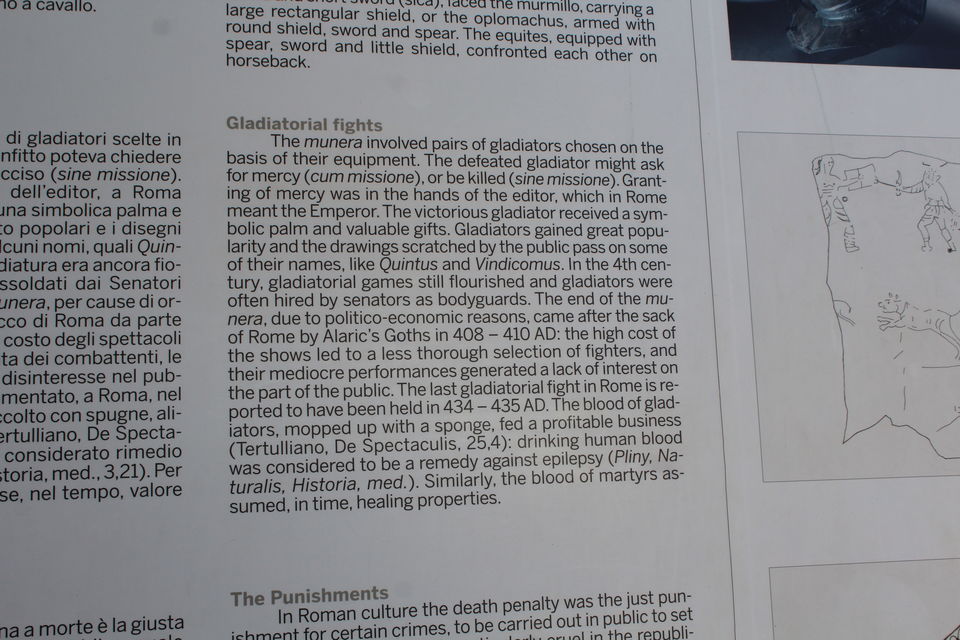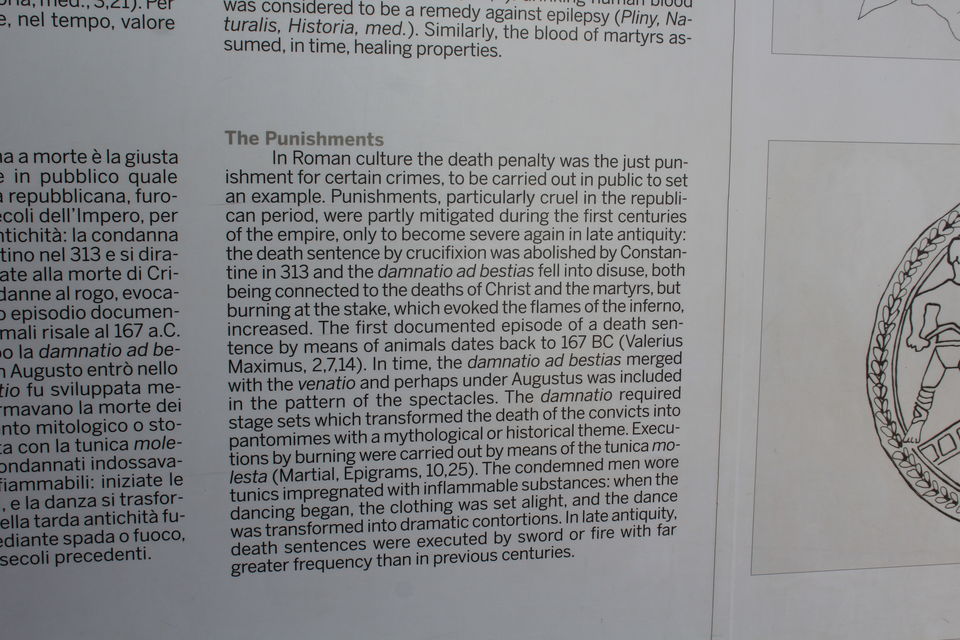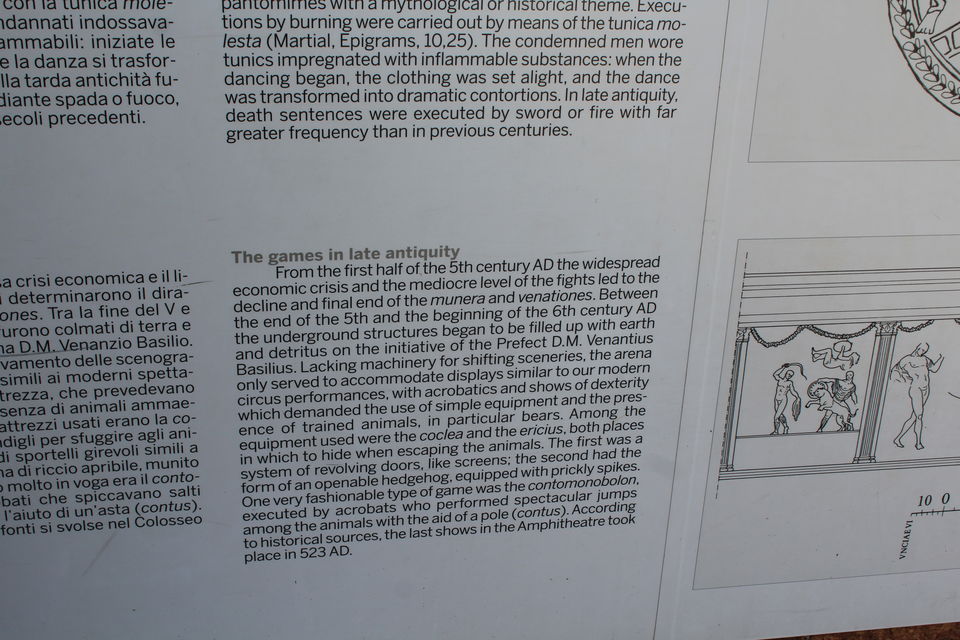 Our next visit was to the Roman forum which has Forum main square, Temple of Saturn, vespacian and Titus. Temple of Ceaser and Miliarium Aureum is also situated on this complex. This entire complex has a massive collection of ruins of all ages stored and set in a very impressive way. The temple of Ceaser contains Group of the Dioscuri, The Altar of Dioscuri, and The Statue of Apollo placed inside it. This entire forum or the complex just take you away into the history dating back centuries ago.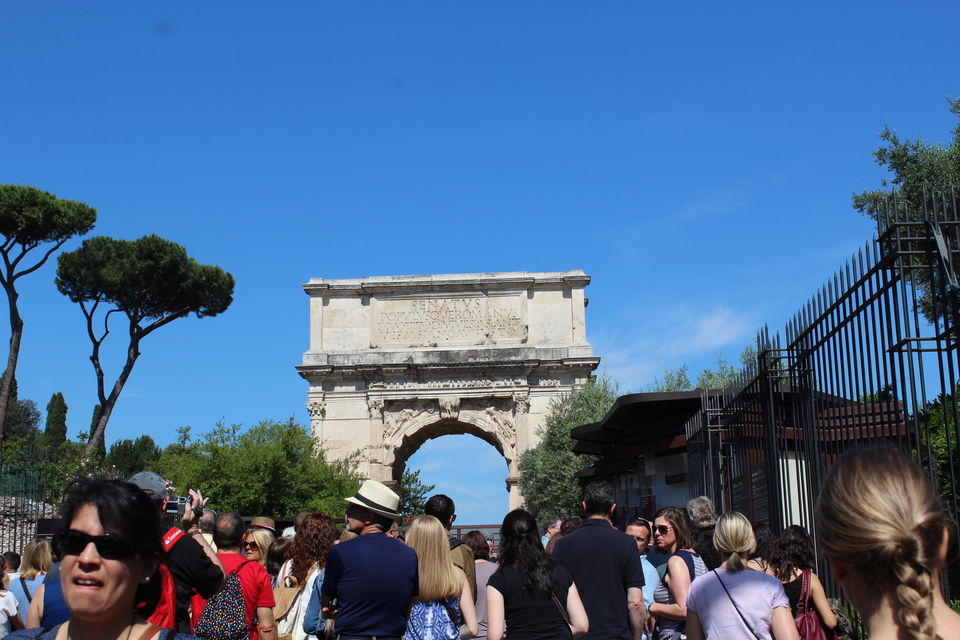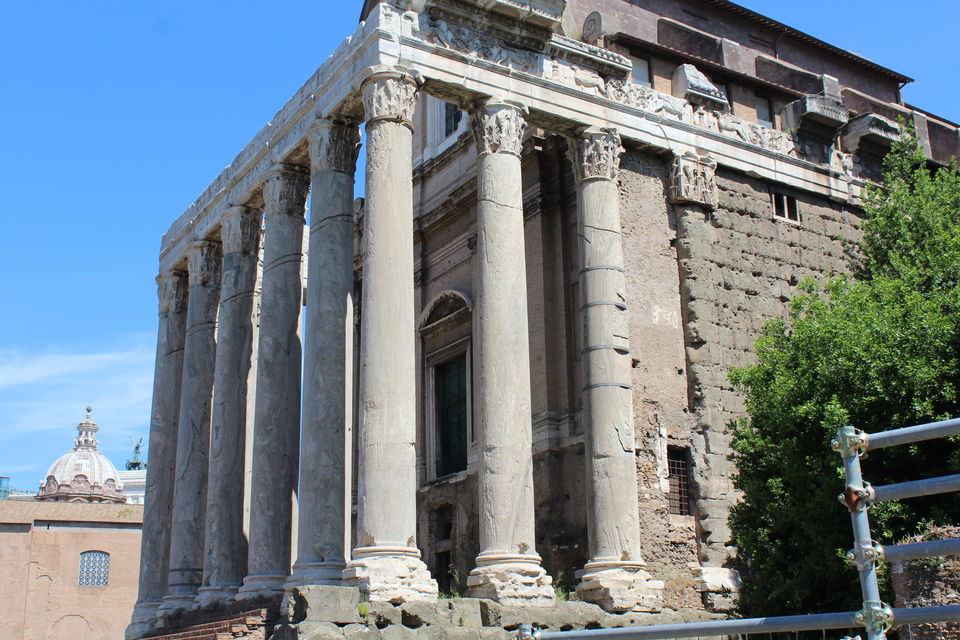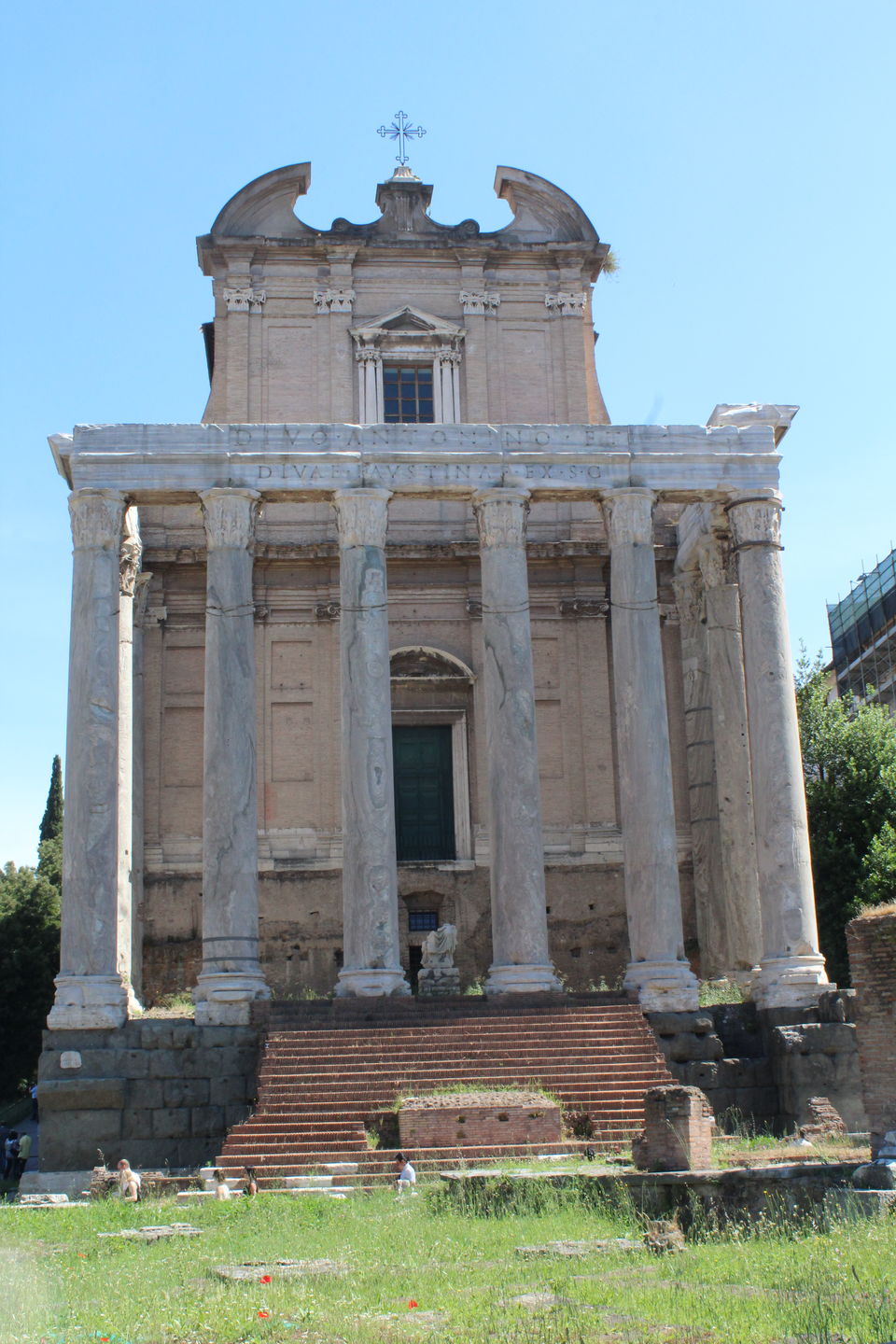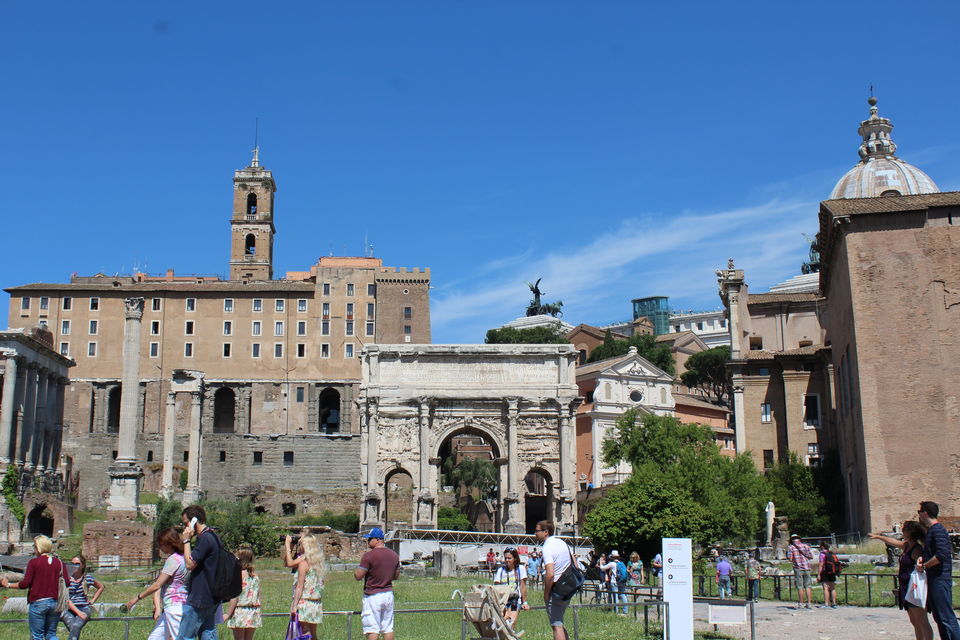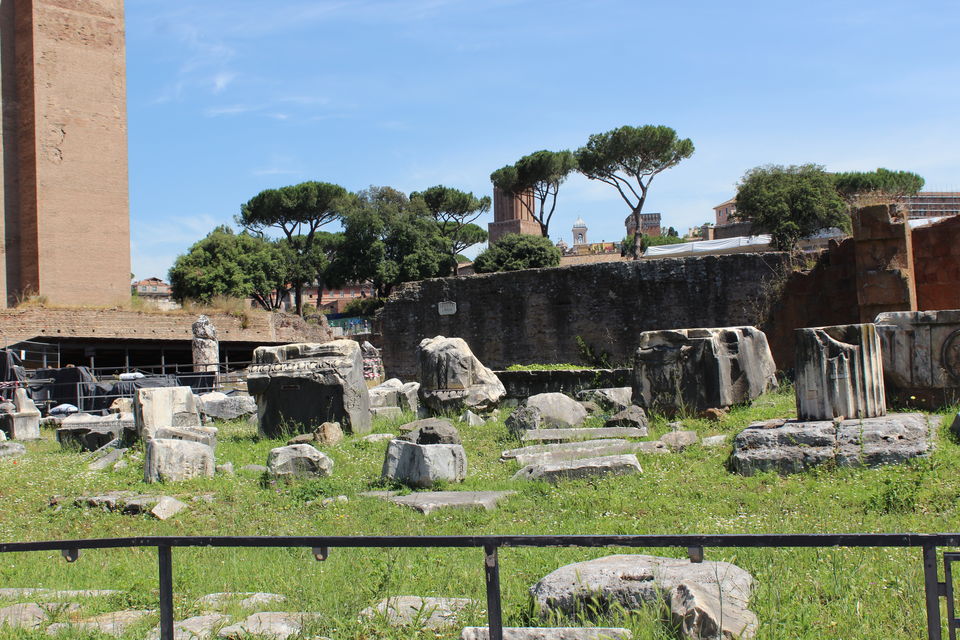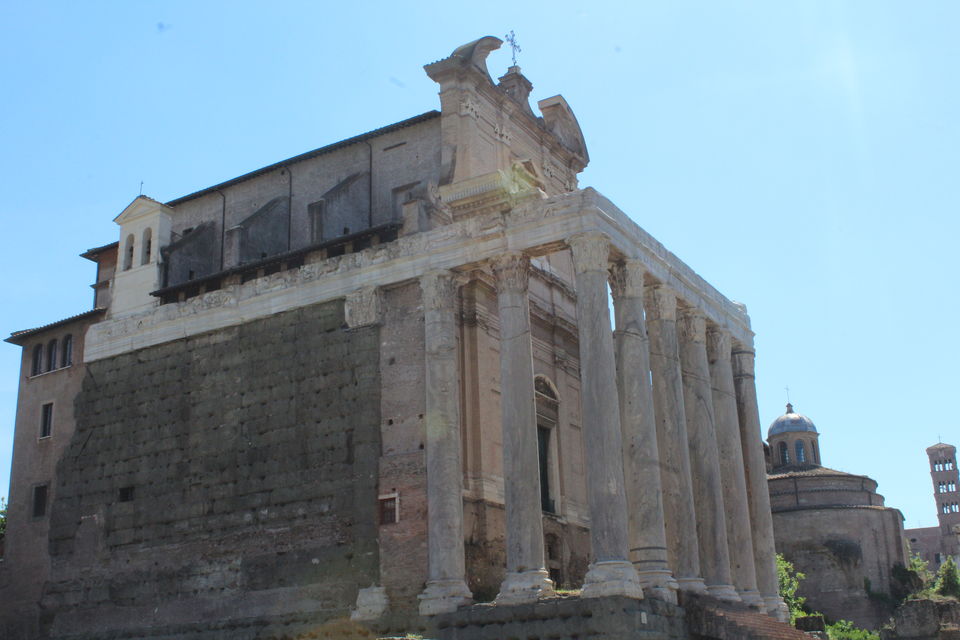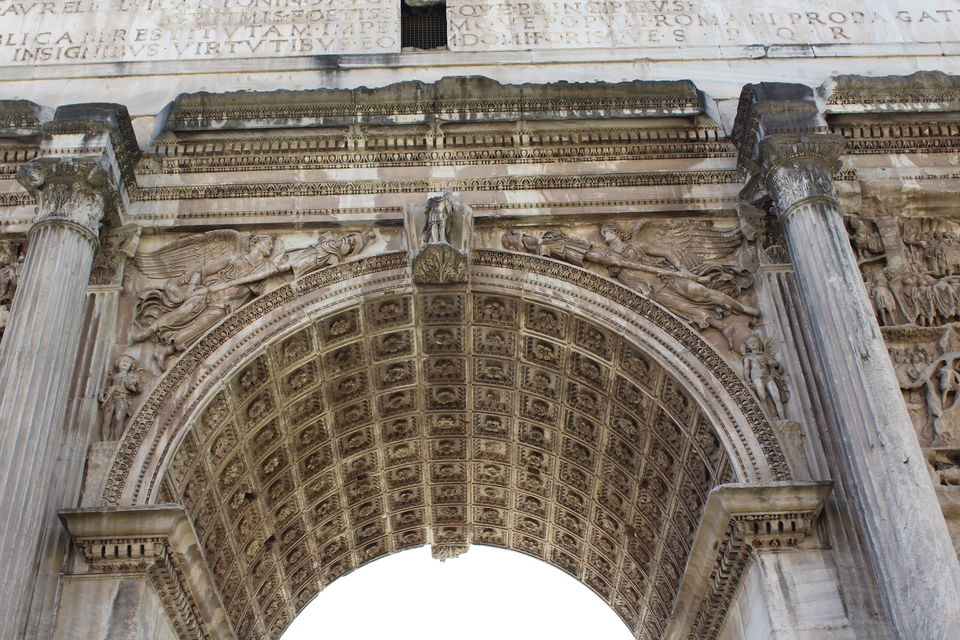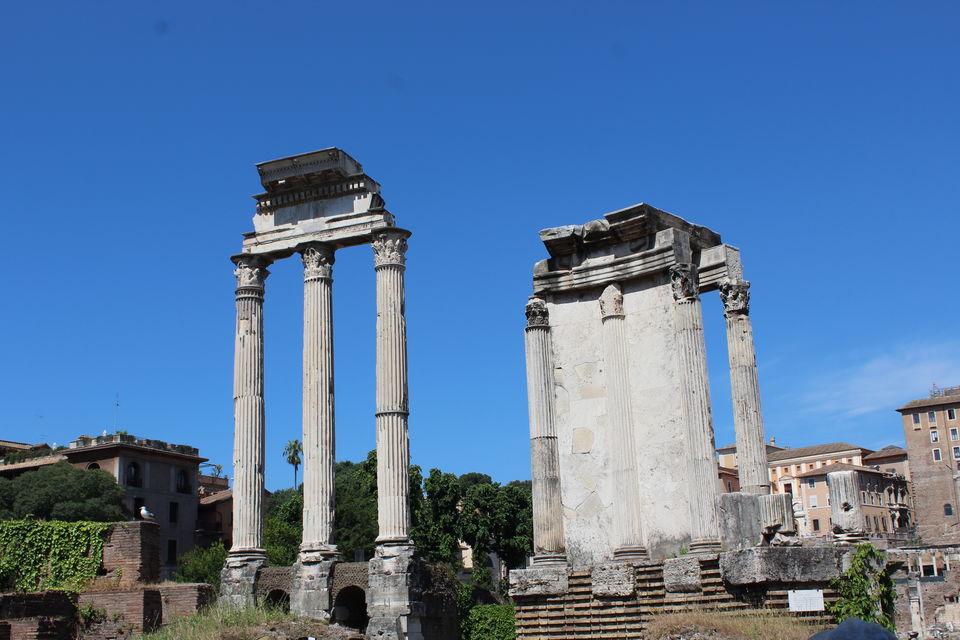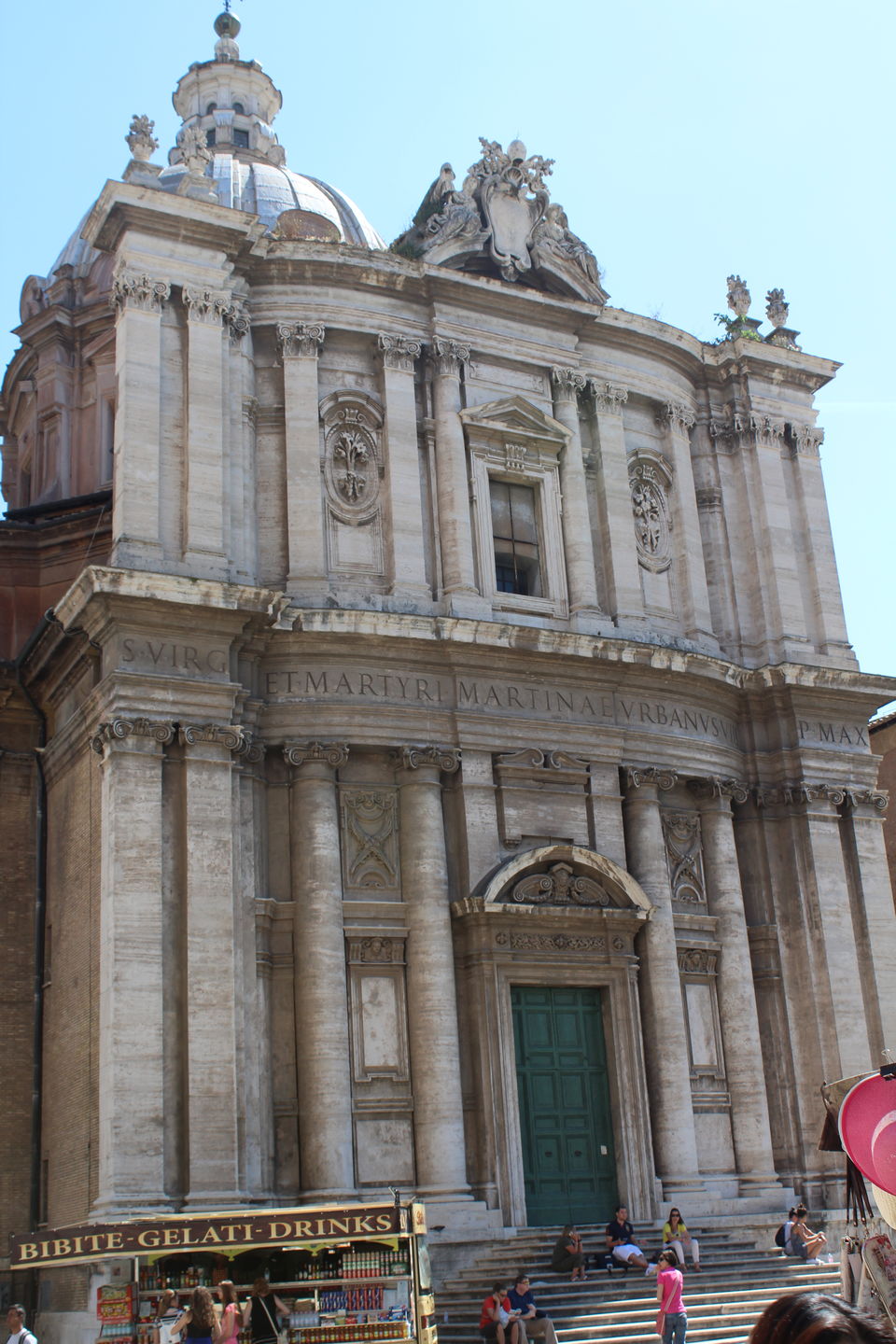 Right after a visit to roman forum and take an exit gate we got into a one more marvellous man made structure "Altare della Patria" a monument built in honour of Victor Emmanuel, the king of unified Italy. This structure has a Tomb of the Unknown Soldier with an eternal flame which is very beautiful and majestic. The corianthian column looks amazing from the entrance and gives an attractive look to the monument. After this we had two more attractions to be visited in Rome, one being the famous Spanish steps and the other being The holy Vatican city. The Spanish steps are set of 135 steps which start from Piazza di Spagna at the bottom and ends at the church in the top. Even though it was mid noon people were more in this place also. Hardly having nothing much to see here we headed towards St.Peter's basilica, the final destination of our trip.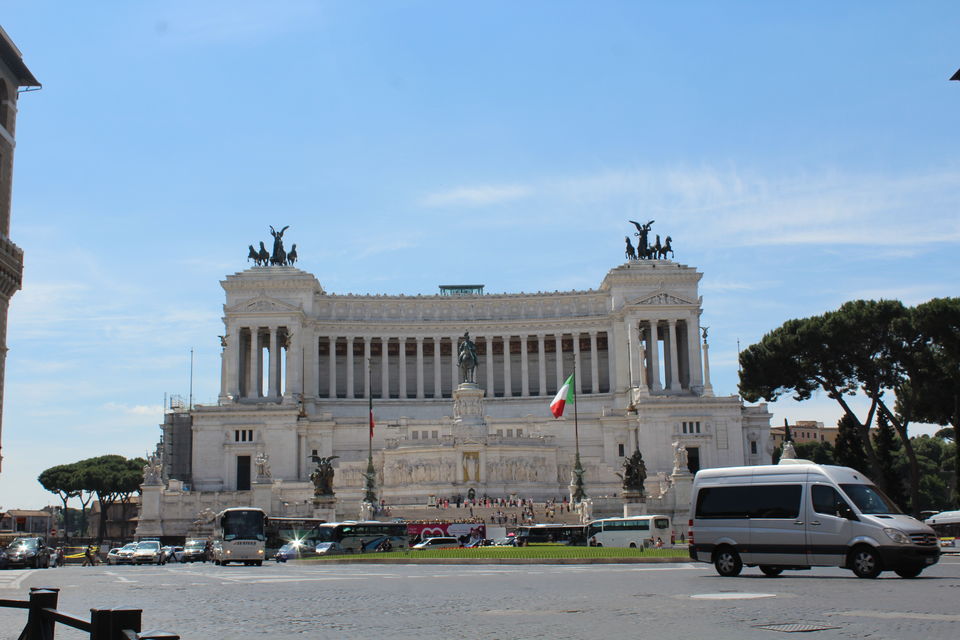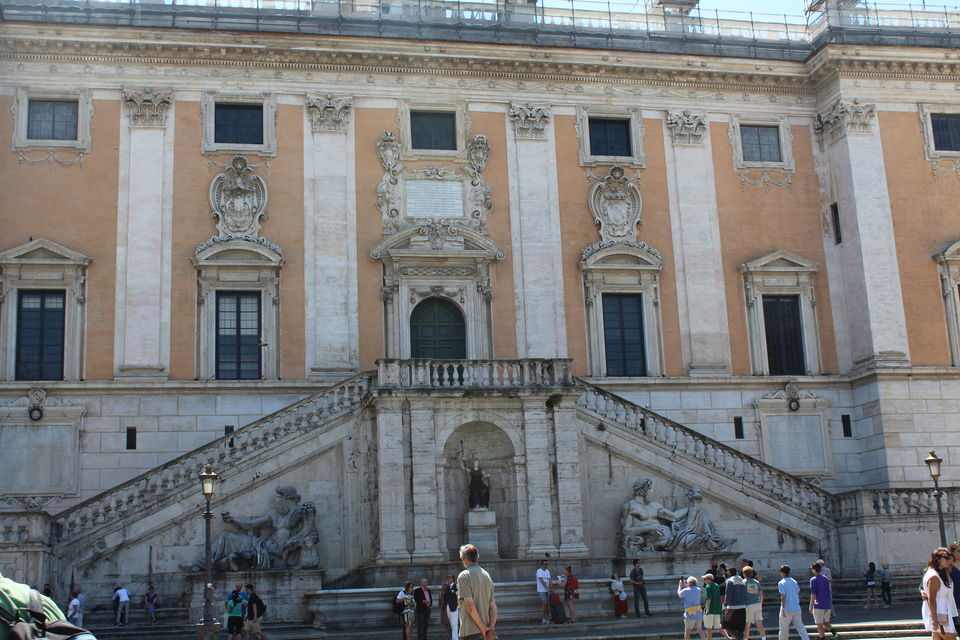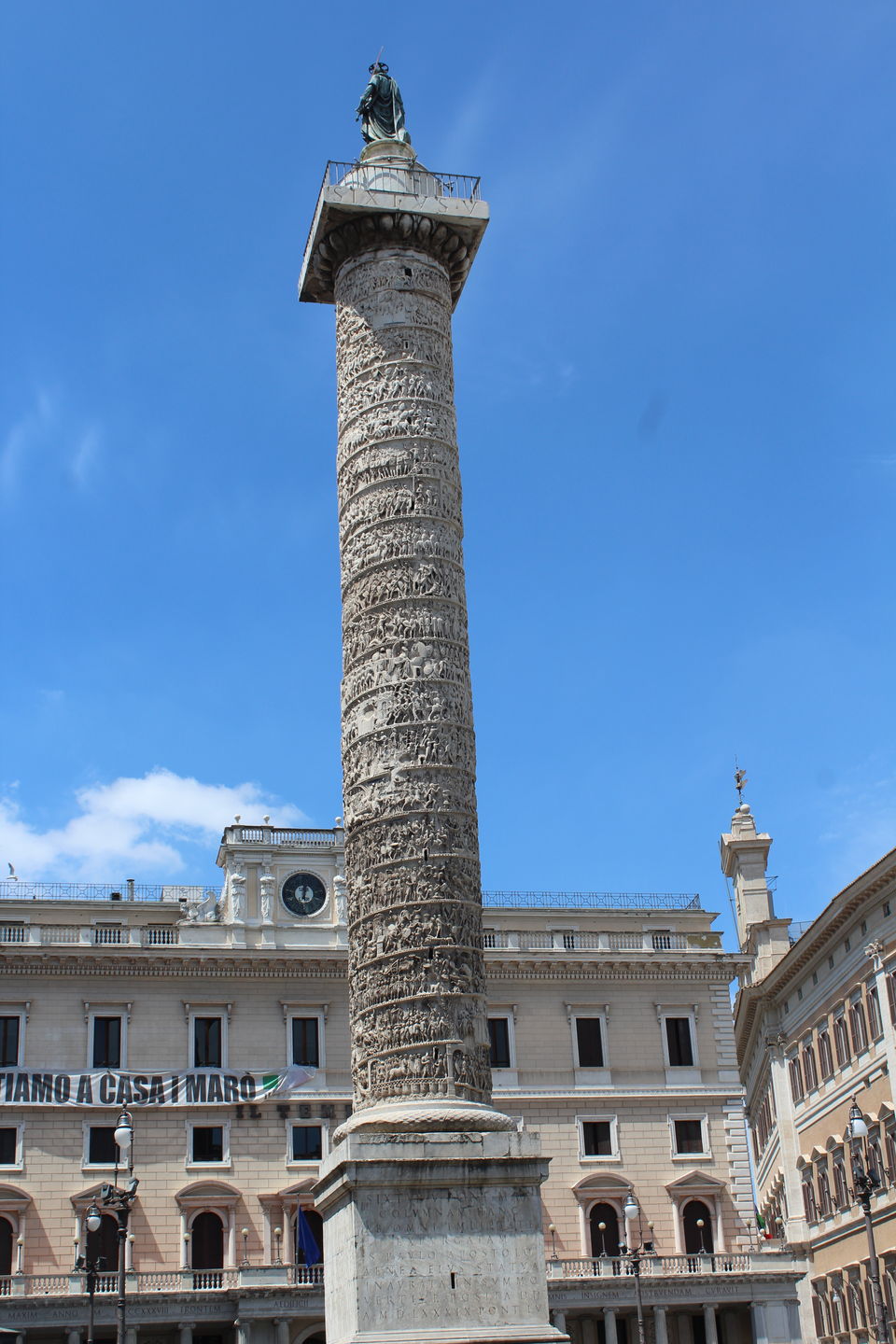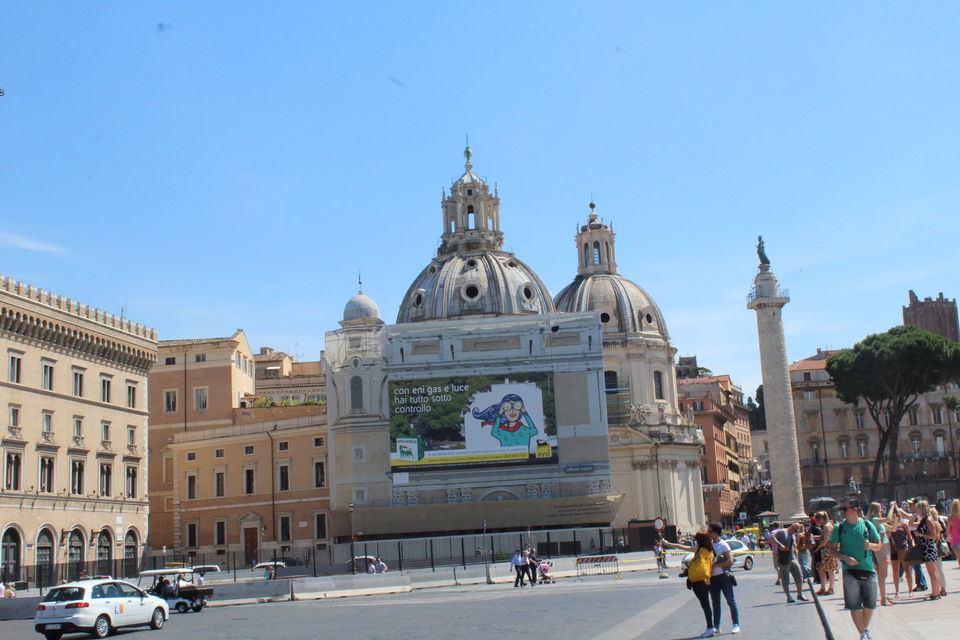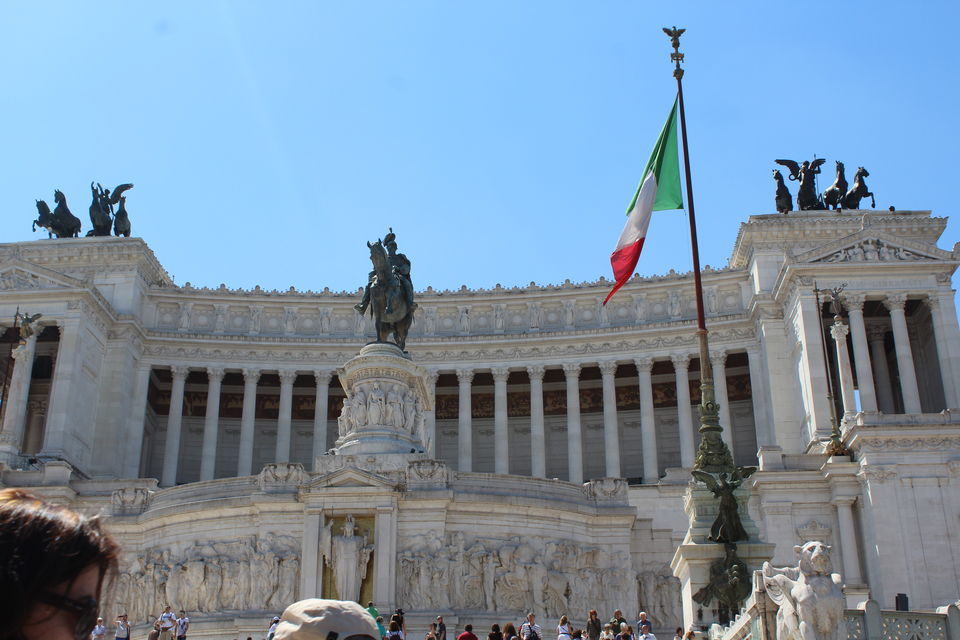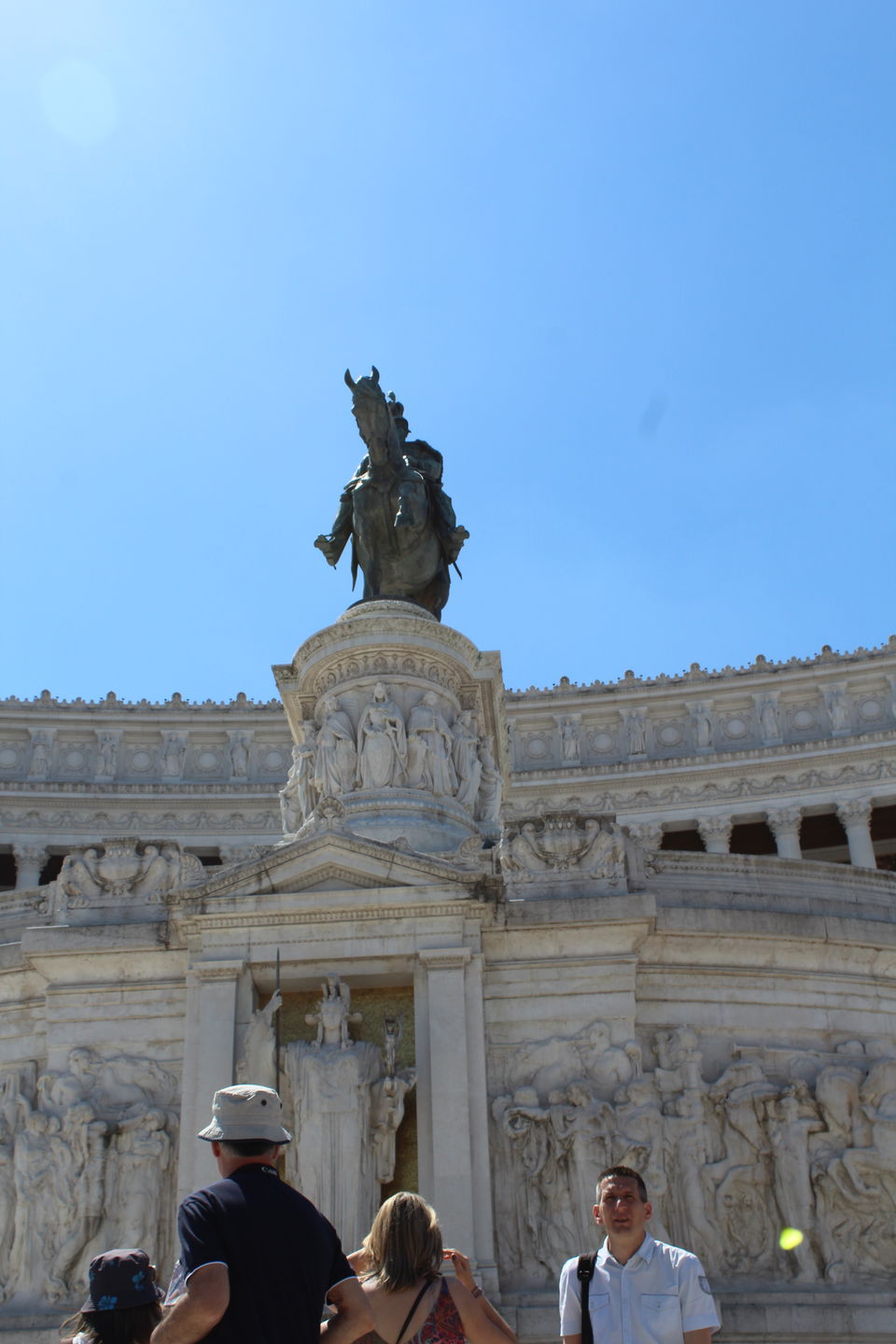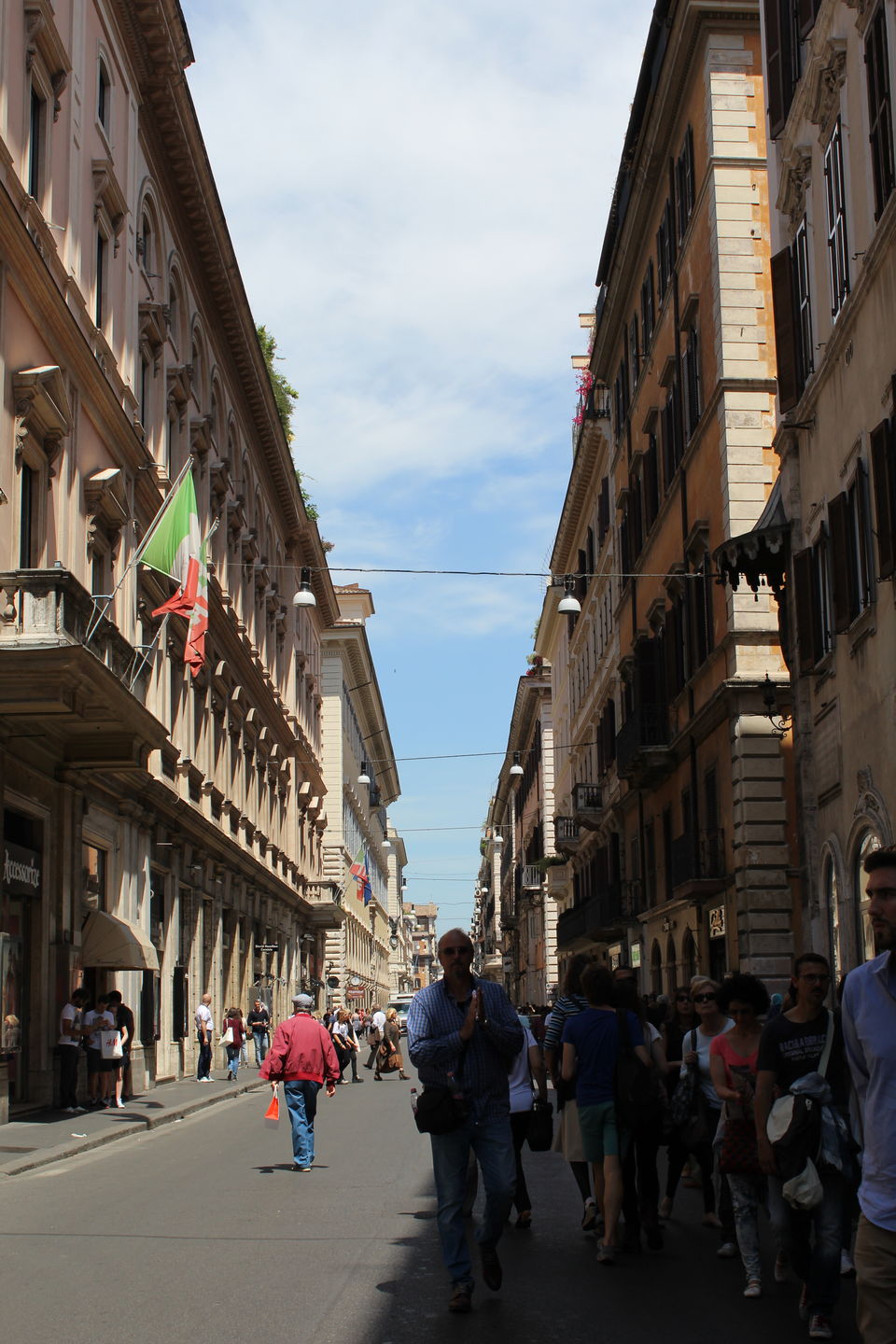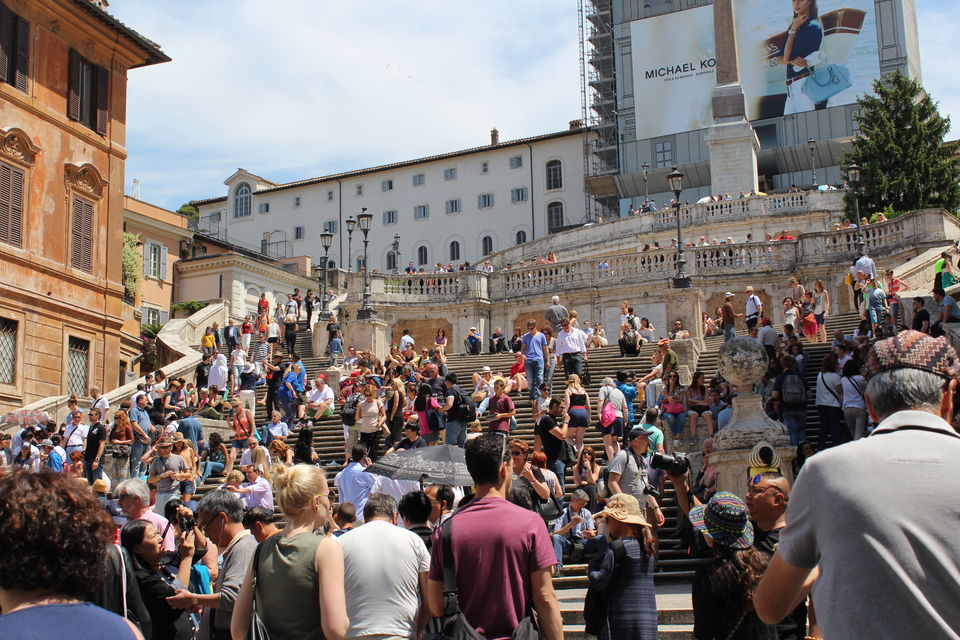 This is the largest church in the world depicting a classic Renaissance structure Even this place was locked with tourists all over waiting in a kilometer line to get an entry into the church. Having a flight to take at 8:30 at the night, we didn't have any time left with us to go inside and explore this marvelous church. Being happy for at least seeing it from outside including the facade and the dome we left the place to fetch our bags from hotel and then to get back to India.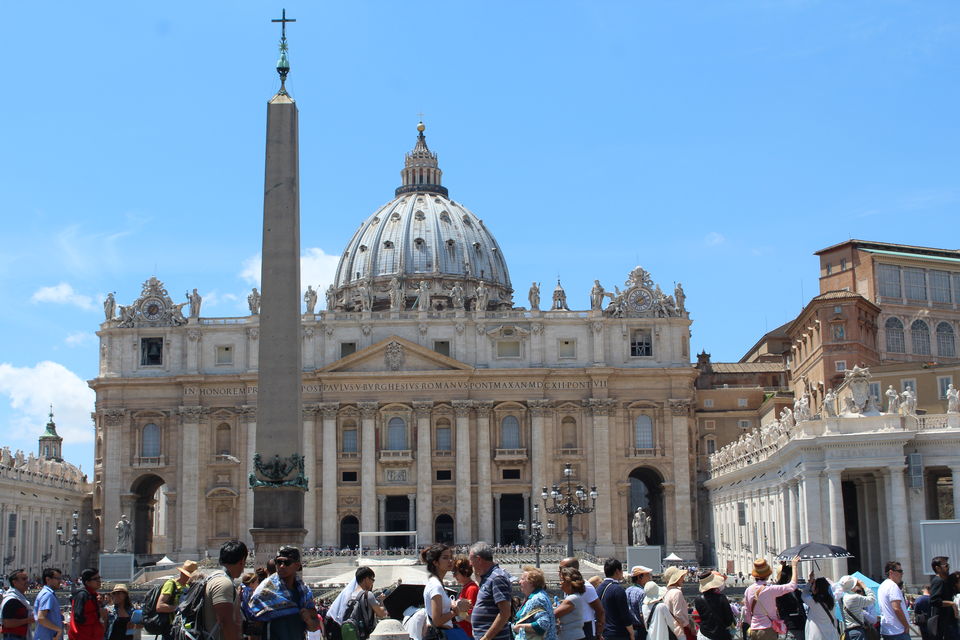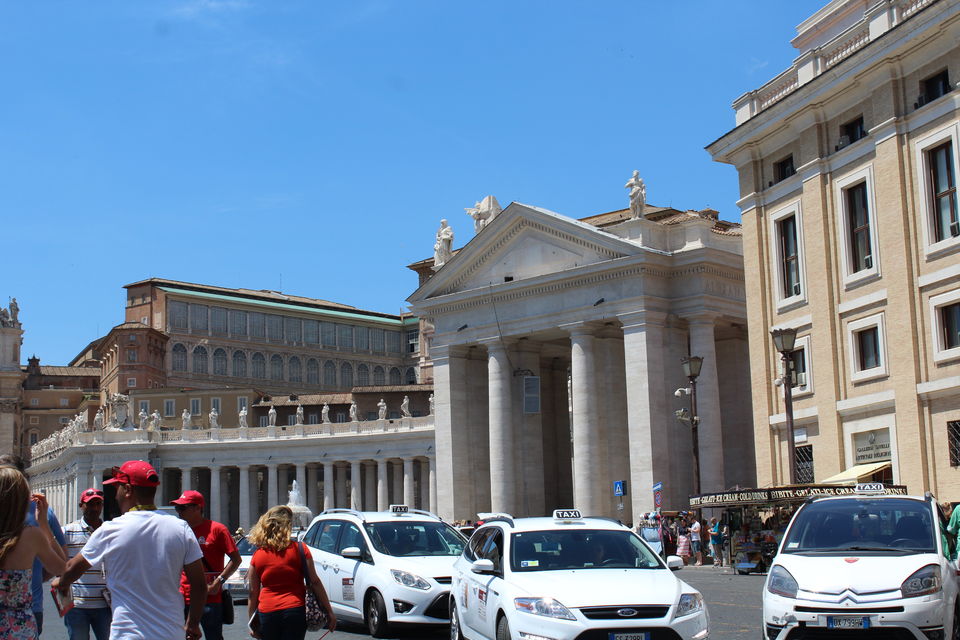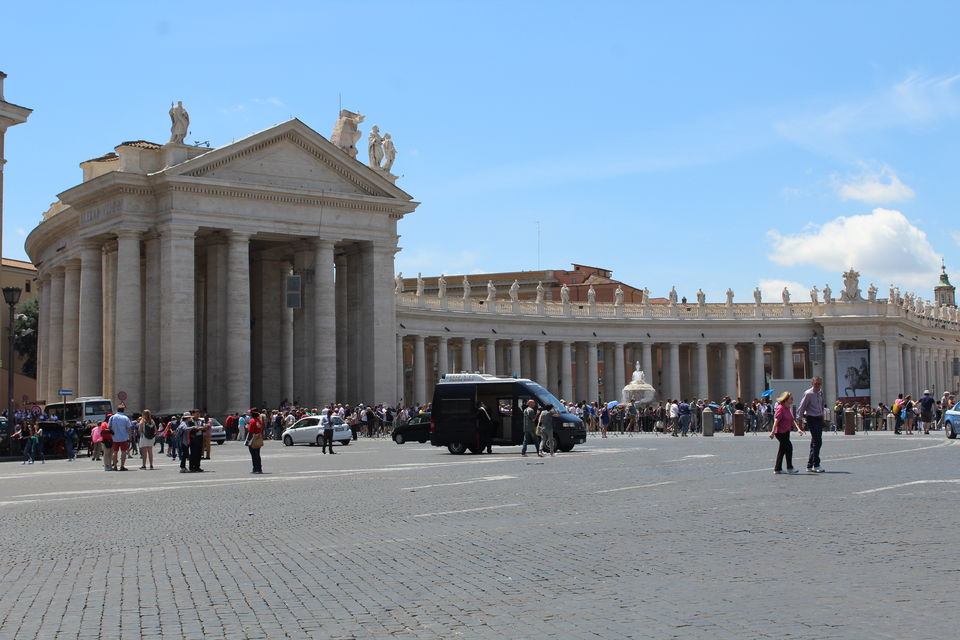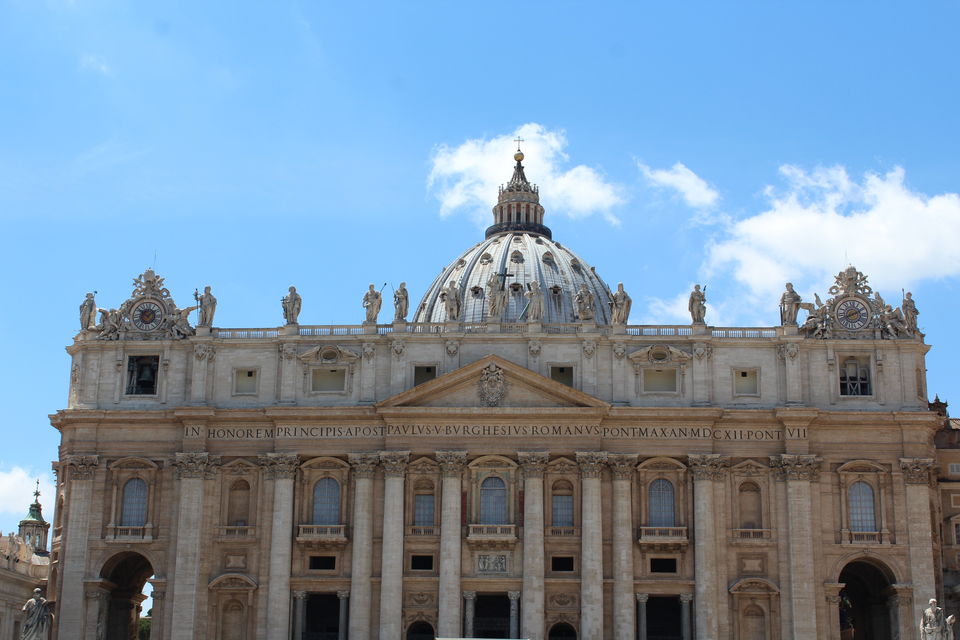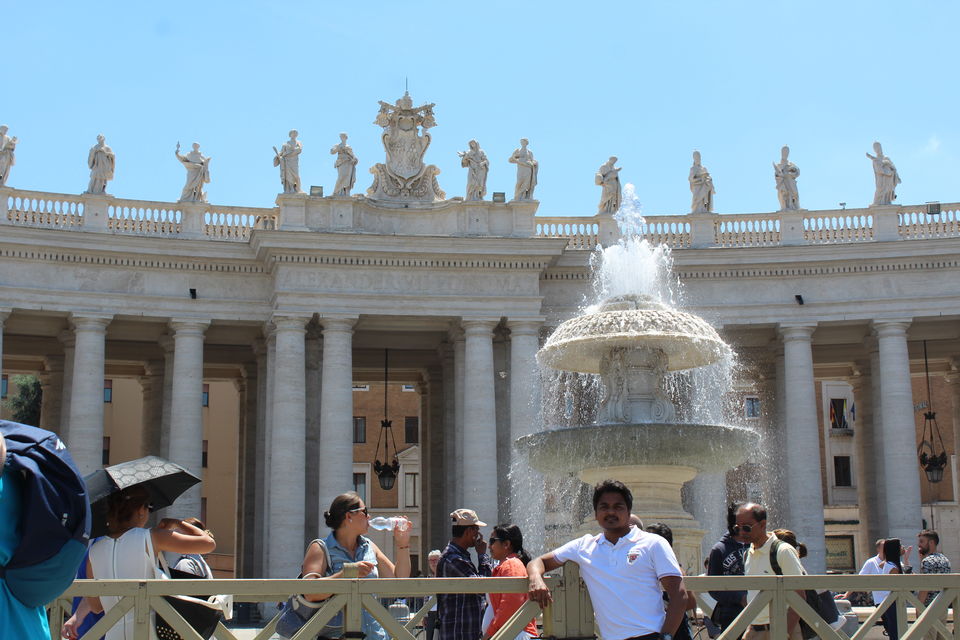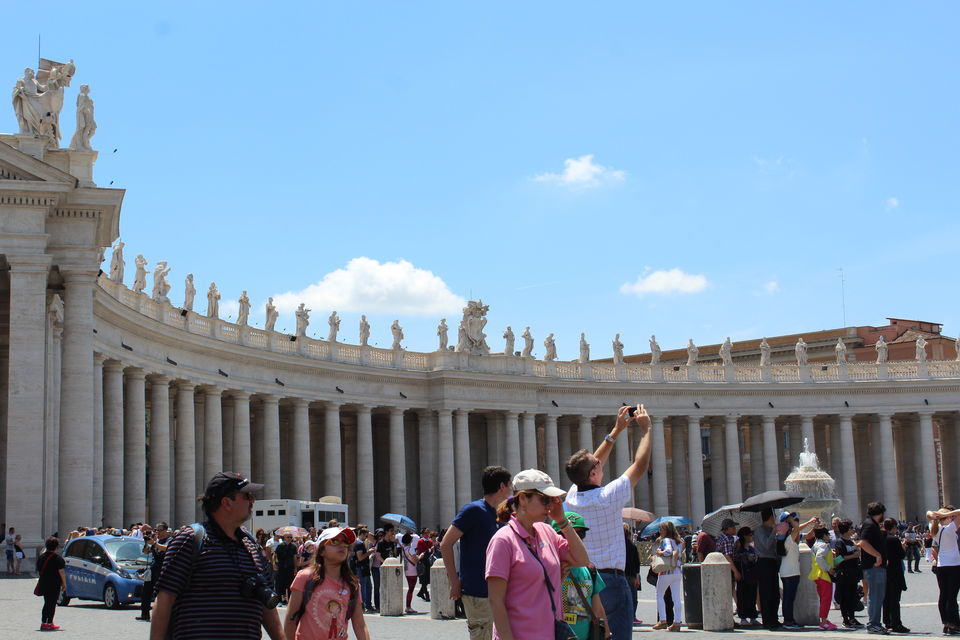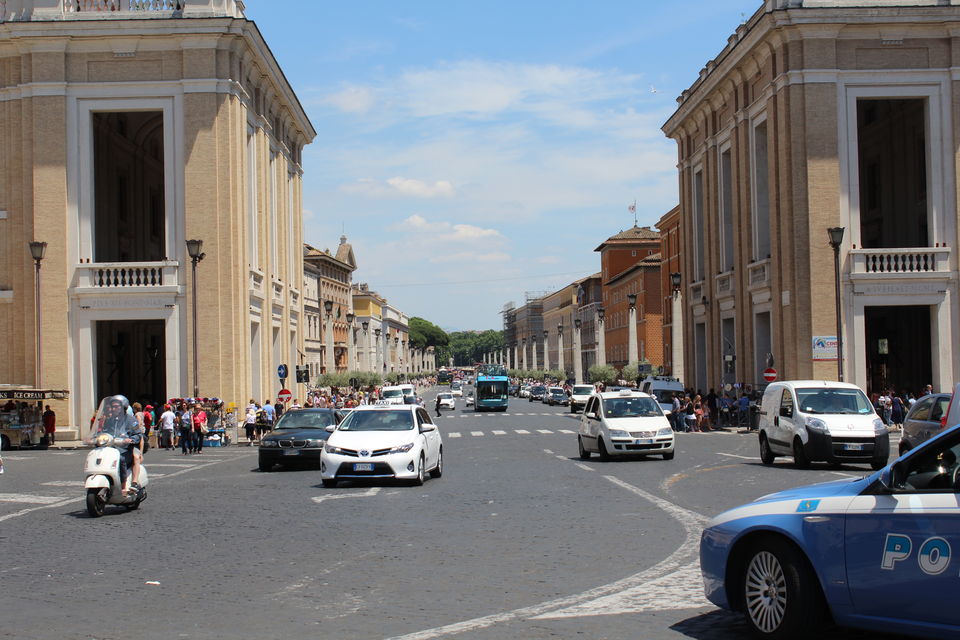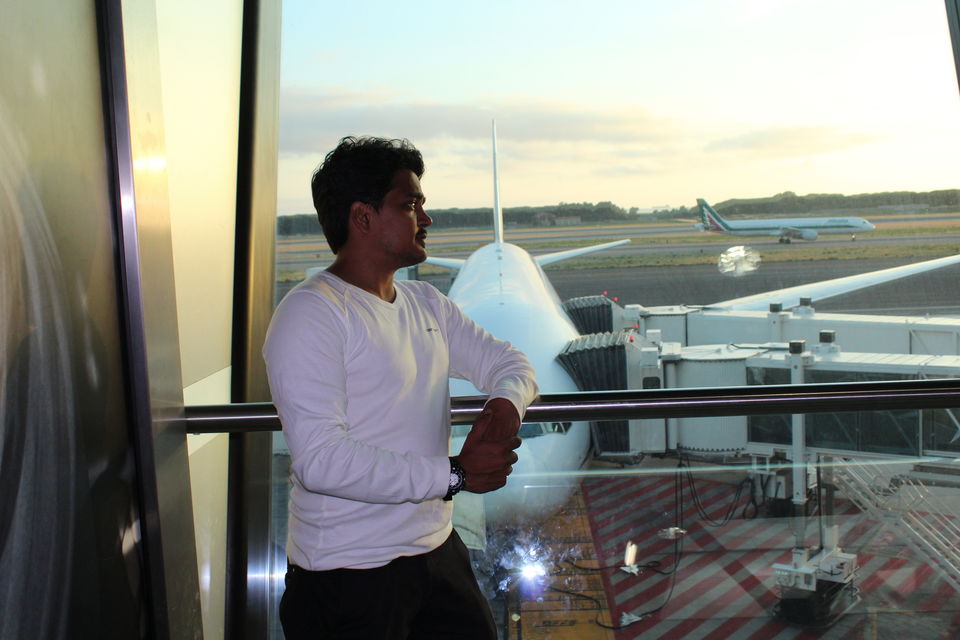 Even though Italy is too big and has hundreds of attractions and adventures for tourists and travelers, I was able to see a major part of it in 7 days of my trip. All in all this entire Italian trip was one of the most wonderful moments of my lifetime and I will cherish it for many more years to come.
Happy Travelling!!!