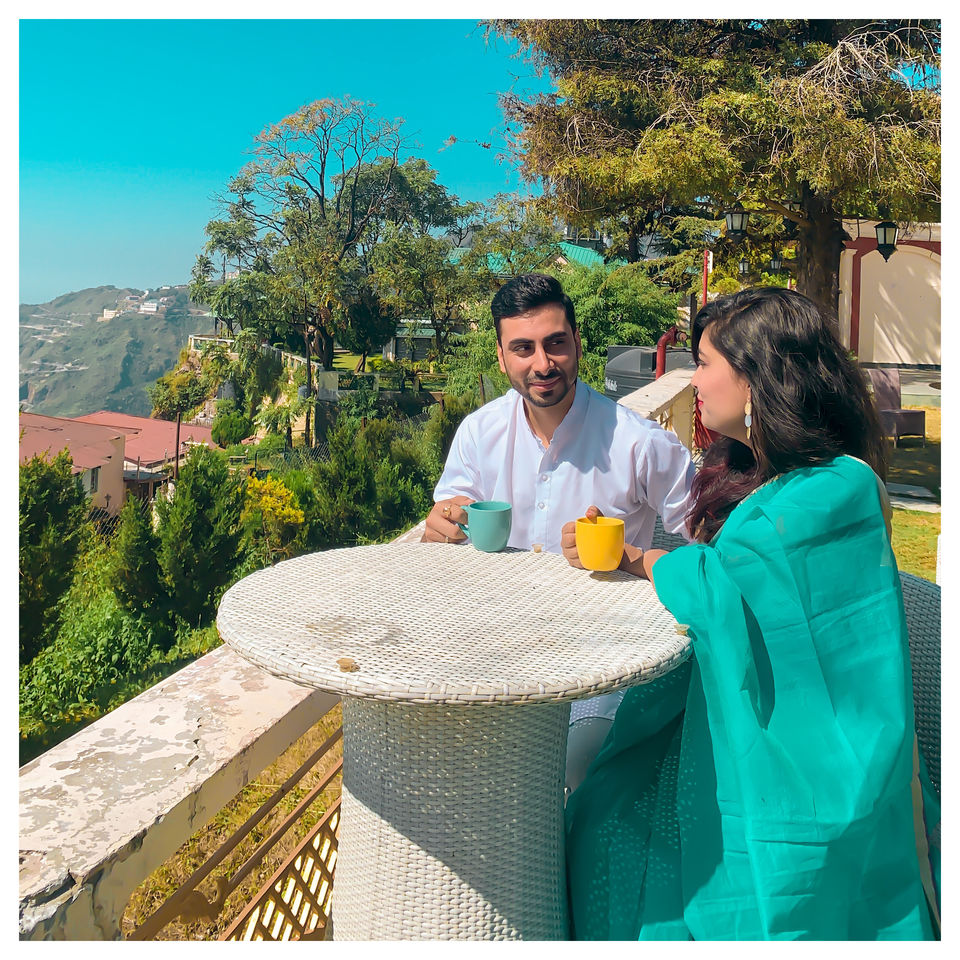 Youtube LINK: The Benjabi Affair
Instagram LINK: The Benjabi Affair

Oct, 2020
Before we begin writing about Mussoorie, we have to admit that we were not too keen to visit this place initially. We had heard it to be too commercialized and tourist flocked. We generally prefer going to quiet, secluded, and peaceful places where we can spend quality time with our family and nature. We believe in off the beaten track travel and love to explore new places.
However, after spending 8 long months in lockdown confined to our 2 BHK apartment, we were ready to consider any destination as long as we got a chance to travel.
Mussoorie was chosen considering a number of facts.
1. It was only 6 and a half hours drive from Delhi
2. Uttarakhand was one of the few hill stations which was open for tourists at that time
3. Recommendation from a few friends who had just visited the place a week back and confirmed us that it was safe to travel
4. There were a couple of good Cafes and Tea joints which had really good reviews and as tea lovers, what more could we ask for.
So, we packed our bags and drove off to explore Mussoorie or the "The Queen of the Mountains", as it is lovingly referred to.
Day 1:
The Distance between Delhi to Mussoorie by road is 312KMs. The drive to Mussoorie was smooth and enjoyable with occasional bumps towards the end.
Roorkee is more or less a mid-point and a good place to plan a pit stop, particularly if you start from Delhi in the wee hours. We stopped there for "Chai" before advancing ahead.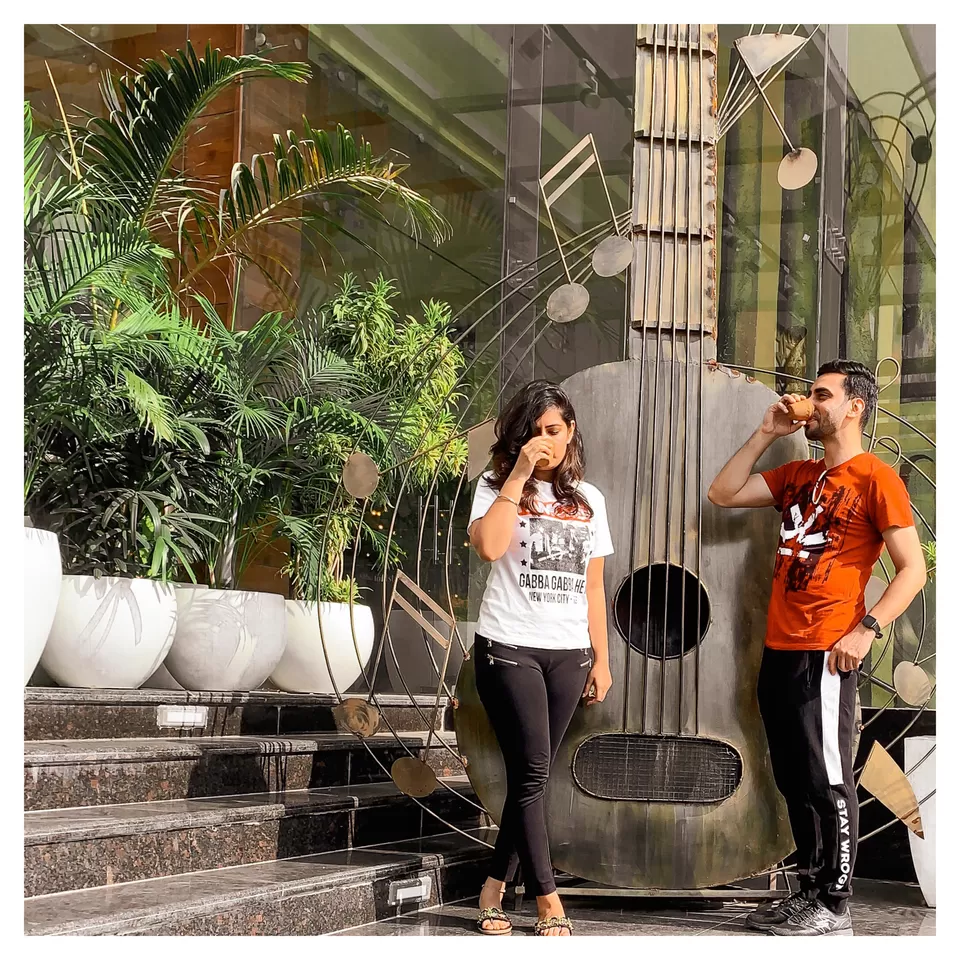 We reached our hotel (Ramada By Wyndham) by 1 pm . The property was earlier known by the name of Sylverton, Mussoorie and it had been less than a month since it was acquired by the "Ramada group of Hotels". The reason for choosing this hotel was its exceptional view and proximity to great restaurants and attractions.
After a quick shower, we headed over to the Mall Road for some hot tea and light refreshments.
Just a few steps from the Mall Road lies the Little Llama Café . This is the one place to have on your list when in Mussoorie! The tasteful interiors, the spacious seating and the food made with utmost care, adds to the beautiful view that the Little Llama Cafe has to offer you.
We ordered for a pot of hot masala Tea along with some spicy noodles, mouthwatering momos and a delicious tea cake.
We then checked out a few shops on the mall road and finally decided to head back to our hotel after having a cup of steaming Tandoori Chai from the Moti Mahal Delux at the Mall Road
Ramada By Wyndham houses a beautiful Café cum restaurant called " The Glass House " and we would recommend a visit to this place for its view even if you are not staying here. Since, we were very tired, we decided to have an early dinner at the restaurant and go off to sleep. The soothing live music at the restaurant helped ease off some of the tiredness too.
Day 2:
The second day was reserved for a day trip to Landour. The road to Landour is quite steep and we would recommend hiring a taxi for the day trip if you are not too comfortable in driving on steep slopes.
Below are the restaurants and Café that are a must visit if you are in Landour :
1. Café Ivy - It's located at one of the most beautiful locale in Landour with an amazing view of the mountains. They have some great dishes on their menu and the service is totally prompt. The food is also cooked and served with perfection.
Must Try- Ginger Lemon Honey Tea and Pizzas
2. Char Dukan- These group of shops have a heritage feel to it. Here you can enjoy an outdoor sunny seating with some hot coffee, pancakes or a bowl of Maggi . The shops however have limited seating, so you may have to wait for a while for your turn
3. Emily's Café- No visit is complete to Mussorrie if you don't visit the Rokeby Manor and eat at Emily's. The food was great as always. The service here is slow, some dishes take forever to come. However, the food is to die for and not to be missed if coming to Mussorrie.
Must Try: Mustard Chicken, Grilled Fish
4. Landour Bakehouse- A place where time stands still and aromas makes you want to come again, has some of the best desserts that one can ask for!
Must Try: Carrot Cake, Rose almond cake
For travellers, who do not like experimenting much, there are common options available in the town too like the Kalsang on the Mall Road which serves good Chinese food or My Shop for their Kebabs and Tikkas.
Day 3:
This was the last day on our itinerary and we didn't have much time as we had to leave Mussoorie by 12 max so that we could reach Delhi well within time.
We got up, had an early breakfast and took a walk on the Mall Road. Here we packed some chocolates at the Chick Chocolate Café for our family. This Café is known for its hand made chocolates specially the fudge. The Chocolates are priced at Rs 30 Per piece which is a bit expensive but they are the best I have tried till date.
On the way back, we had a quick bite at the Lovely Omelette Centre. It is a little overhyped in terms of being called "Asias best omelette", nevertheless the omelettes were cheesy, fluffy and one of the better ones I have tasted so far.
That was the end of our gastronomic journey to Mussoorie and Landour.
While the rest of the world had fitness on its mind, we chose a rather gluttonous route but I must say contrary to our expectation, the place didn't disappoint us at all.
The Benjabi recommendation and pointers:
1. Visit the Little Llama Cafe for a true appetizing experience not only for the mouth but also for the eyes and soul.
2. A visit to the Landour Bakehouse is a must! No Persuasion required!
3. We suggest taking a taxi to Landour if you are not an expert in driving on steep slopes
For the video version of this experience, please press the play button on our YT Video below: