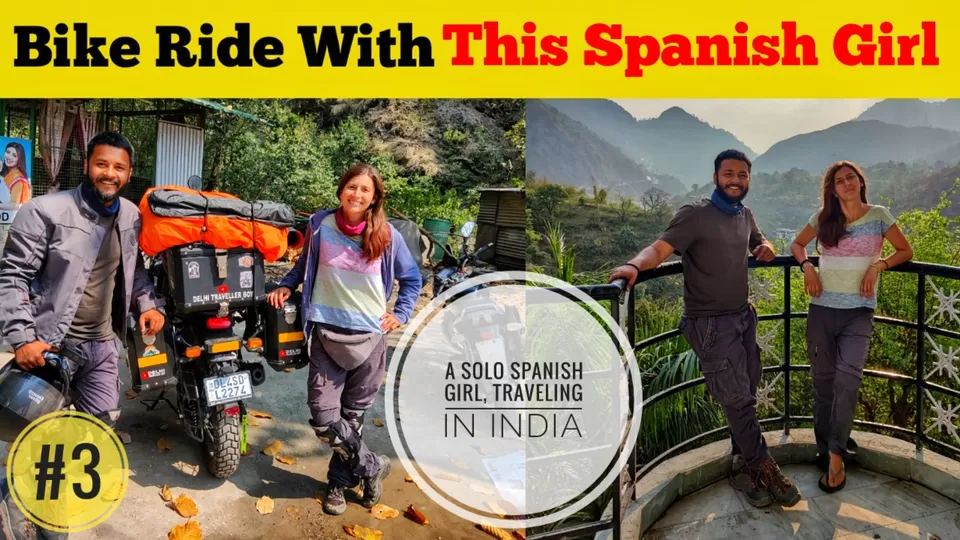 Hello Traveller,
Hope y'all are doing great ☺️
She's ivana, a solo traveller from Spain. She's been travelling and exploring across many places in India. I met Ivana in Rishikesh and we got along really well like a friend as if you knew this person for a long time. Felt Something really positive not just because she's a foreigner. She's a traveller and that's something I'd love to connect with people who's been travelling since a while. I'm also glad that I was able to be a part in a journey that I can help others- especially a foreigner showing our country's most beautiful places, talking about our diverse cultures and heritage. I'm sure India is one among the best places for foreigners to learn and experience the beauty of India. we are heading to Auli, uttarakhand. The video will be live soon on my youtube channel "Delhi Traveller Boy" or you can find the YouTube link in my bio.🙂
.
Uttarakhand, a state in northern India crossed by the Himalayas, is known for its Hindu pilgrimage sites. Rishikesh, a major centre for yoga study, was made famous by the Beatles' 1968 visit. The city hosts the evening Ganga Aarti, a spiritual gathering on the sacred Ganges River. The state's forested Jim Corbett National Park shelters Bengal tigers and other native wildlife
.
Do subscribe and press the bell icon to stay updated