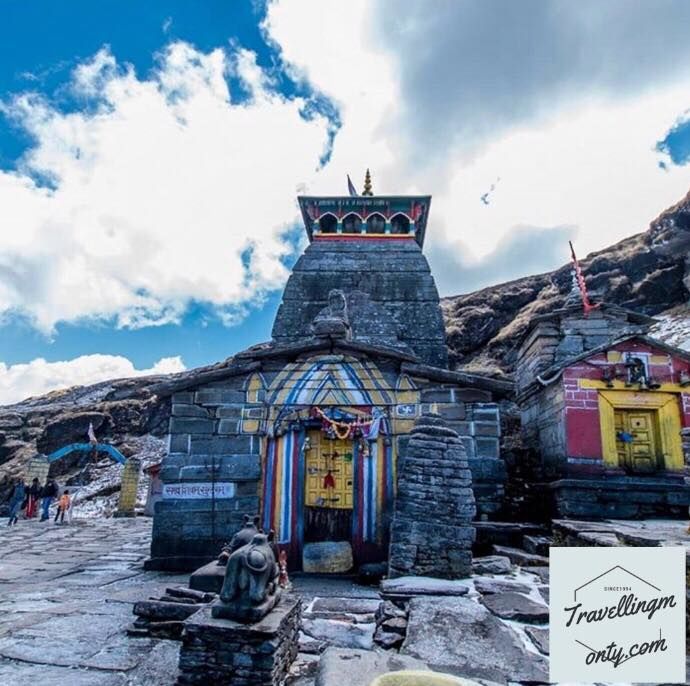 Travelling to Uttarakhand was always on my Wishlist and after searching many places, I found places like Chopta Tungnath, Dhanaulti, Kanatal as few of unexplored places in india yet. So we planned a trip to Chopta Tungnath and visited Chopta Tungnath along with my 5 friends from Delhi. We did leave for Rishikesh from the Kashmiri Gate ISBT. Buses were available at Kashmiri gate, Delhi. It took around 6-7 hours to reach Rishikesh as we were travelling at night.

After reaching Rishikesh in the early morning we couldn't find direct bus for Chopta, Then we decided to take bus to Rudraprayag from Rishikesh and then there will be Taxis which will drop you at Chopta or place called as Saari!
Don't forget to take Cash with you, because there are no ATMs at Chopta, you can find ATM in Ukhimath, which is 1.5 hours distance from Chopta Tungnath.
Uttarakhand : Uttarakhand was formerly known as "Uttaranchal", is a beautiful state in the Himalayan North of india. From spiritual places like Haridwar, Kedarnath, Badrinath… to majestic mountains, from sacred Ganga river Ghats to Archaeological marvels, from interesting music carnivals in Rishikesh to hearty cuisines of Beatles Café in Lakshman Jhulha. With the plethora of ancient monuments, temples, museums, forests there is plenty for heritage lovers and history buffs to take in while on a break in Uttarakhand!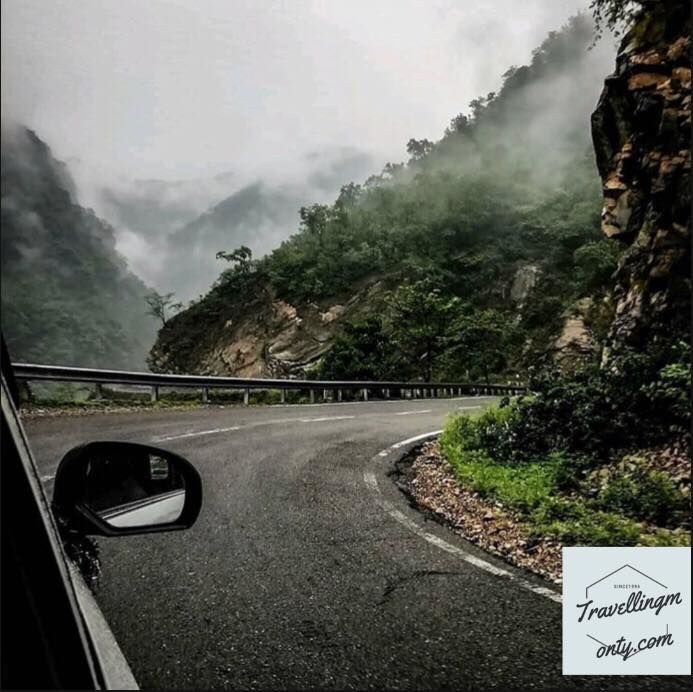 The Bus Journey : As we approached the mighty mountains, We started getting cold breeze and opening our windows was not even a good idea, So the only option we had, was to survive for next 6 hours in a bus! We all started playing our roles differently as having a group of different personalities is always a pro!
Suggestions while travelling in a Normal bus in Mountains:
1)Lamest One – Take out your earphones/ other electronic gadgets and keep doing what you do at home anyways.
2)Talk to the people around. If you have company, its much better. Whenever bus stops, make sure you get out and try out the food stalls and have some fresh air.
3)Make sure you are hydrated enough. That's very important if you don't want to feel tired throughout the journey.
4)I like to observe people around me. That's just weird I know, but it passes my time real good.
5)Enjoy the natural beauty around from the window And if it gets dark, do take a nap with fellow companion!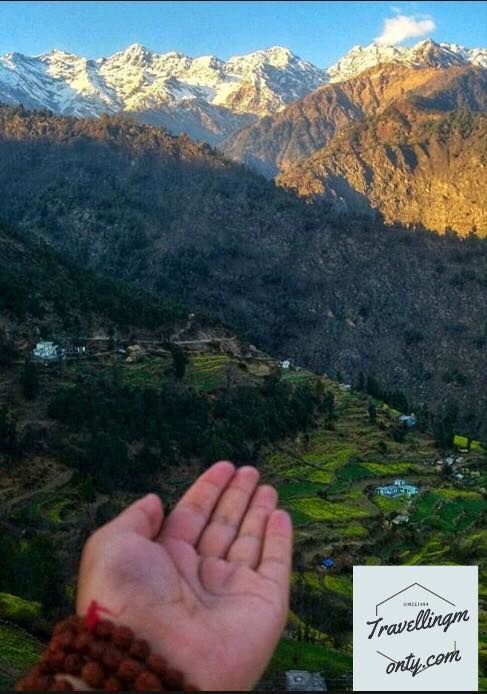 While travelling in the bus, we were listening to historical stories of Uttarakhand from a senior elder, we were calling him Badka Ji(Bade Bhaisaab!). Uttarakhand takes well pride in housing several eminent Hindu and Sikh Shrines in India. From Gangotri in Himalayas to Hemkund Sahib.
However, it has been noticed that very less in india have spoken about the state's history. Great Sages practiced meditation to attain enlightenment and Trading salts with Tibet. Also, many are aloof with the facts like there are places where Kauravas are worshipped and Duryodhan, the King of Kauravas is worshipped as god.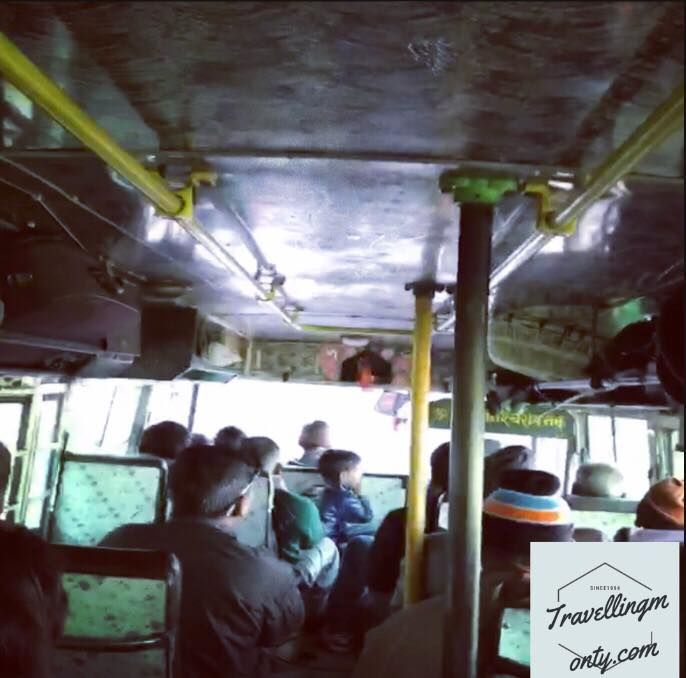 While listening to the stories from our Badka Ji, We entered the kedarnath wildlife sanctuary. If you are planning to visit Chopta Tungnath, Then don't forget to carry power banks, as you shouldn't expect any electricity!
There are so many meadows(Bugyals in local Garhwali language) in and around Chopta Tungnath, in which Chopta bugyal and Rohni Bugyal are the biggest.
Main Chopta market is situated as a base camp for Tungnath (about 3 kms) and chandrashila(about 5 kms) mesmerizing trek.
As Chilling vibes were approaching us, We decided to have something to drink to make ourselves warm… Tea that was! Drinking hot tea made of home milk is the best thing to have in cold place like Chopta Tungnath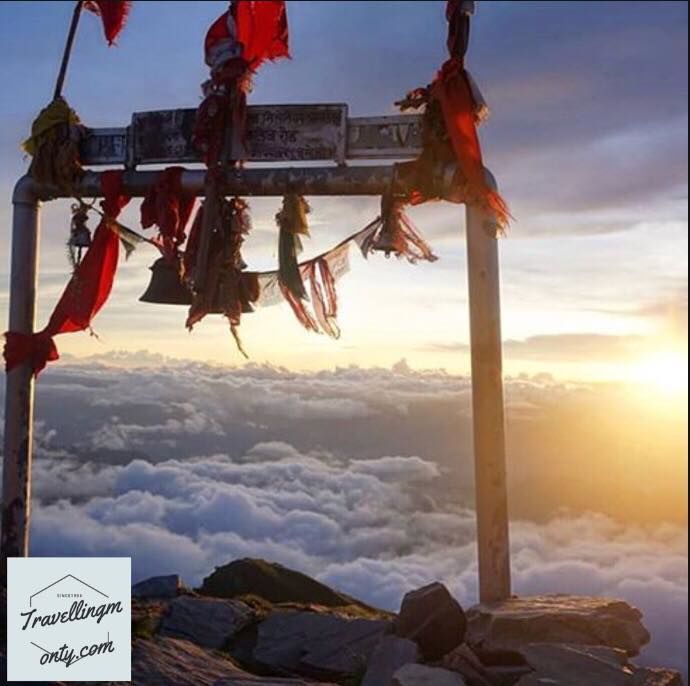 Be Confident : As, you are on your own in a foreign place, you can't afford to be careless. Always Keep your ID's, cash, Cards and mobile phone with you all the time. Stay confident as this is your place and stay safe.
Keep calm and Keep kaam se kaam! : Never depend on anyone to entertain you. You will meet a lot of travellers, like you, with whom you'll have a friendly conversation, learn a lot of things, have a good time with them and bid adieu. Never expect others to be with you and entertain you on your trip. You came for a reason!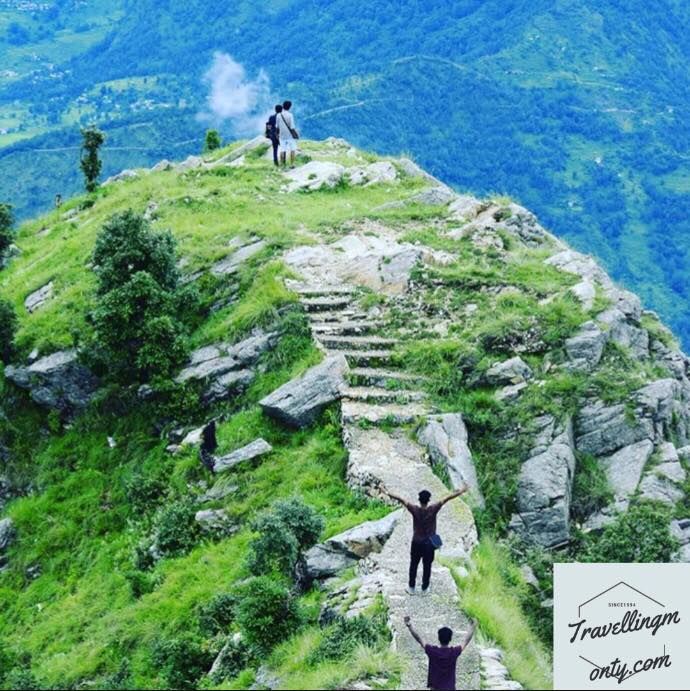 Solo Travelling:
If you are travelling solo, Then shopkeepers are going to be your best friends. Always ask directions from small tea and pan shopkeeper as they will tell you the optimum and the cheapest way to reach a certain place.
Chopta – Tungnath – Chandrashila : Chopta is a pleasing scenic beauty. Chopta Tungnath is not so famous trek so you'll not find a large number of tourists there. If you want to feel the beauty of nature, then Chopta Tungnath is definitely the right place.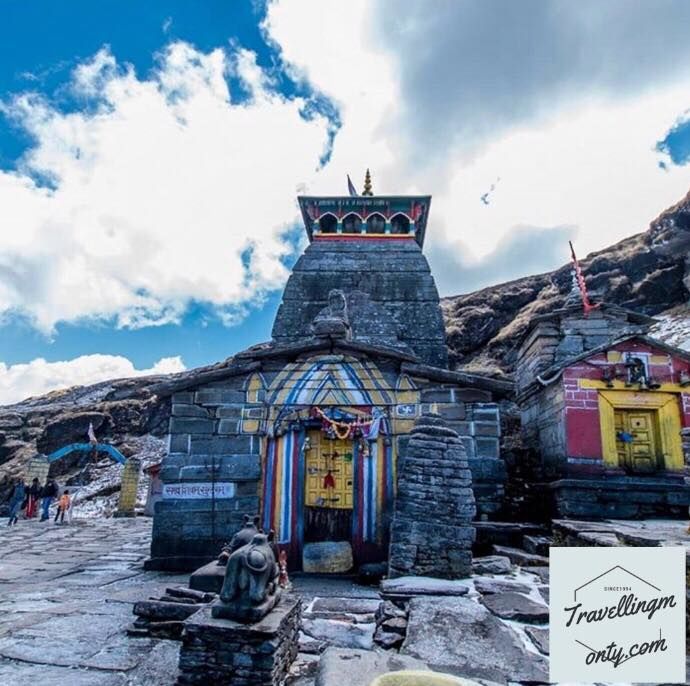 To reach Tungnath, which is a beautiful temple of lord shiva, there is a trek which starts from chopta. Above Tungnath temple there is a peak known as chandrashila peak.
Height: It is situated at an astonishing height of 8790 ft to 12,100 ft! This height is just amazing! At this height air pressure get decreased to 700 millibars because off which even the packets of lays and other food products seem like about to burst! Interesting Na?
If you are bringing your own camps, You can pitch your own camp there if you have, cause camping is also allowed there, you only need to pay rupees 50/- as a fee.
How to Reach : Catch a direct bus from Delhi ISBT Kashmiri gate till Gupt kashi. After that shared Taxis as Bolero and Jeep are available till Saari village or Chopta .
Chopta Tungnath By Rail : The nearest Railway station to Chopta Tungnath is Rishikesh situated almost 200 Kms away. Rishikesh is well connected by railway networks with major cities from all over the India.
Chopta Tungnath By Air : Jolly Grant Airport is the nearest Airport for Chopta Tungnath, situated 226 kms away in Dehradun district of Uttarakhand state. Journey from Airport has to be covered either in a taxi or in a bus. Taxis are easily available to Rishikesh, Rudraprayag, Ukhimath and Chopta from Jolly Grant Airport.