The Dubai Expo is currently serving as the hotspot for celebrities from the realms of Bollywood, Hollywood, football, music and the arts. The 'stars are truly aligning' at this multi-cultural event that's already hosted over 12 million attendees from 185 nationalities.
If you happen to attend the Dubai Expo between October 2021 to March 2022, there's another destination that must feature on your bucket list. Saudi is where it's getting bigger and better! The world's biggest EDM dance party, the largest lifestyle festival and the fastest cars are luring travellers who enjoy the finer things in life with a large serving of adventure. Don't take our word for it, read on to discover why Saudi is the top destination for celebrities and explorers alike.
Here are 10 major events from around the country that will convince you to visit:
1. Formula 1 Saudi Arabia Grand Prix - The World's Fastest Street Circuit
There's nothing like the smell of nitro and burnt rubber, as you sit on the edge of your seat wishing your favourite team will shave off precious seconds to win the race. And what better place than the Jeddah Corniche Circuit to do so? It is one of the longest F1 tracks, with 27 tricky turns that make the race even more exciting! Watch as Hamilton and co attempt to hit speeds of 300 km/hr during this adrenaline-inducing night race. A pitstop in Saudi for this incredible experience is surely worth a trip.
The 2022 edition of the race is scheduled from 24-27 March 2022, leaving you with ample time to book your tickets!
Dates: Jeddah, 24-27 March 2022
2. Messi10 Cirque Du Soleil - An Ode To A Football Hero
Celebrate the triumphs of Lionel Messi through this acrobatic, live show, staged by 46 performers. They eloquently tell the tale of a boy who overcomes his trials and hardships to become the greatest number 10 in football. Your jaw will drop as the gymnasts take you through a mesmerising 90-minute spectacle loved by football and circus enthusiasts alike.
Dates: Riyadh, December 2022
3. MDLBeast - The Biggest Music Festival In The World
An EDM storm is coming to Riyadh and you'll have some serious FOMO if you miss this one. An incredible line-up of over 200 artists will make you dance to their tunes during this festival. If you've missed going to a bustling party, this is your chance to end your year on a high note with some serious grooves!
Dates: Riyadh, December, 2022
4. Riyadh Seasons - The World's Largest Lifestyle Festival
Experience the vibrancy of Saudi's capital city at Riyadh Seasons – a festival that's hosting more than 7,500 events across 5.4 million square metres! Fourteen thematic zones including a Winter Wonderland, will be home to the best entertainment and shopping experience in all of the Middle East.
With so much on offer, all the action is bound to make you hungry. To recharge your batteries, you can dine at one of the 200 restaurants and 70 cafés that will be serving delicious food at the venue. You don't want to miss out on earth's biggest carnival!
Dates: Riyadh, 23 October 2021 to 31 March 2022
5. AlUla Moments - A Celebration Of The Saudi's Grand Heritage
Located in the Medina region of Saudi, AlUla's rocky, desert landscape draws visitors each year. AlUla Moments is a blend of art, music, aerial and wellness experiences that showcases the region's cultural prowess in a new light. Haute couture fashion shows, AlUla Desert Polo, concerts by candlelight, art installations and gourmet cuisines all come together to transform this ancient heritage site into a modern day extravaganza. Come attend AlUla Moments, and enter the portal to a grand spectacle in Saudi!
Dates: AlUla, 01 October 2021 to 31 March 2022
6. Saudi International Motor Show Festival - The First Motor Festival Of The Middle East
Vintage cars, sports cars, supercars and collectors' prized possessions are all going to be on display during this one-of-a-kind show. The guest list includes motorsport celebrities, rally drivers, grand prix racers and even stuntmen from Fast and Furious. Discover the latest models, meet your favourite motorsport hero and even book an automobile. It's a high octane roadshow like no other with plenty to marvel at!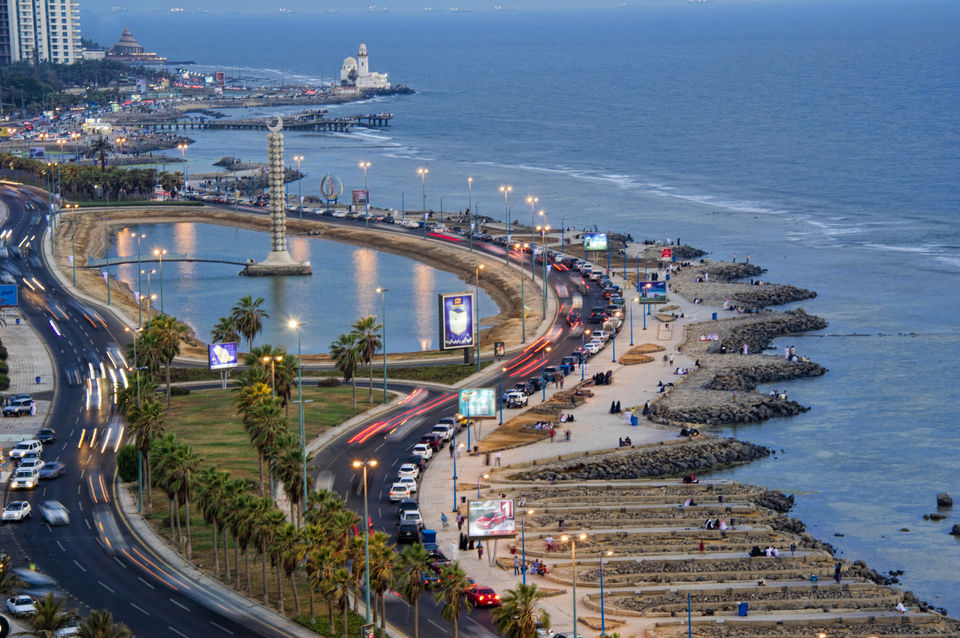 Dates: Jeddah, 8 to 14 January 2022
7. The Saudi Cup - The World's Most Valuable Horse Race
The jewel in the crown of the Saudi Jockey Club, the Saudi Cup is an event where the celebration of humankind's bond with majestic horses comes alive. Be one of 20,000 horse race enthusiasts and cheer for Saudi's prized possessions as they outrun each other while competing for top positions.
Dates: Riyadh, 25 to 27 February 2022
8. AlUla Hot Air Balloon Experience - An Aerial View Of Saudi's Ancient Past
Hegra, a UNESCO world heritage site located in AlUla is home to preserved tombs and inscriptions dating back to the 1st century BC. Known for its astounding rock formations and beautiful architecture, Hegra is a treat on the ground. But it takes your breath away from the skies. Soar above its ancient landmarks in a hot air balloon and slowly travel back in time to the Nabataean era – an important part of Saudi's history.
If you fancy a more fast-paced experience, the Vintage Aircraft Experience will make you levitate over these very monuments with a g-force that will make your spine tingle. Join a pilot as they take you on a whirlwind tour of AlUla from above in a vintage airplane!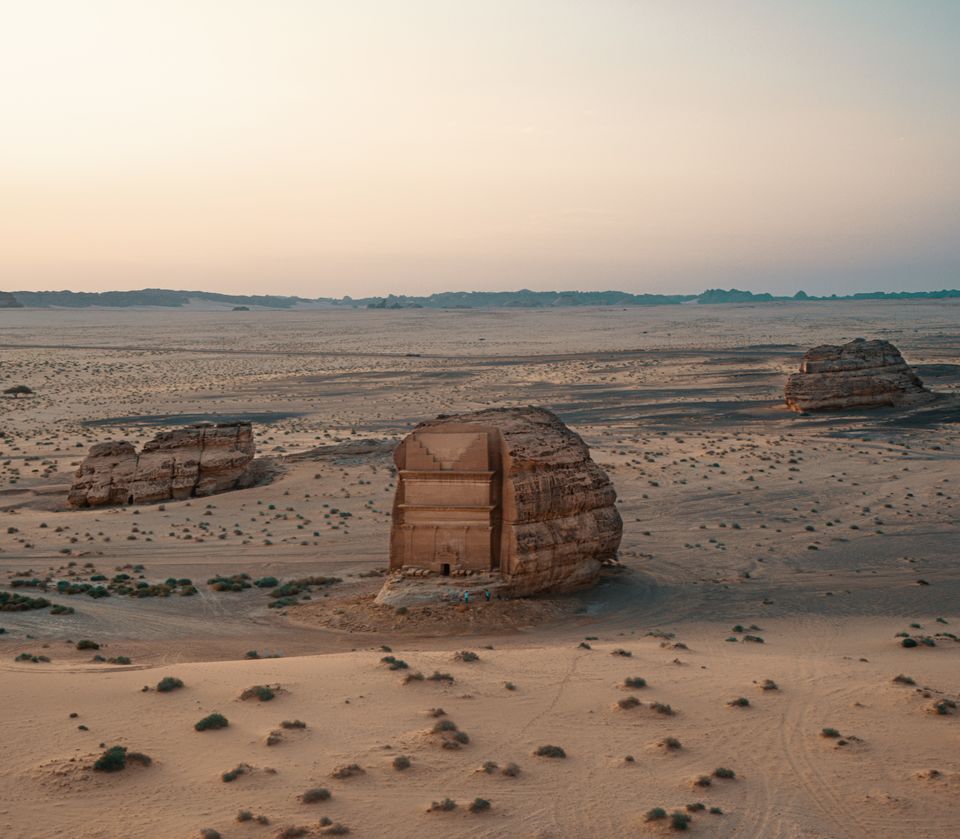 Dates: AlUla, 27 February to 07 March 2022
9. Symphony Under The Stars - A Musical Serenade That's An Astronomical Wonder
An orchestra plays magical tunes with the Arch Rock as its background. Countless stars join you for an evening of musical notes as you spend time at AlUla, the seat of adventure and Saudi's intriguing past. If this wasn't ethereal enough, take a stargazing tour of constellations while gently humming tunes of the desert in AlUla. Nothing like a star-studded night of mystical charm to take home with you.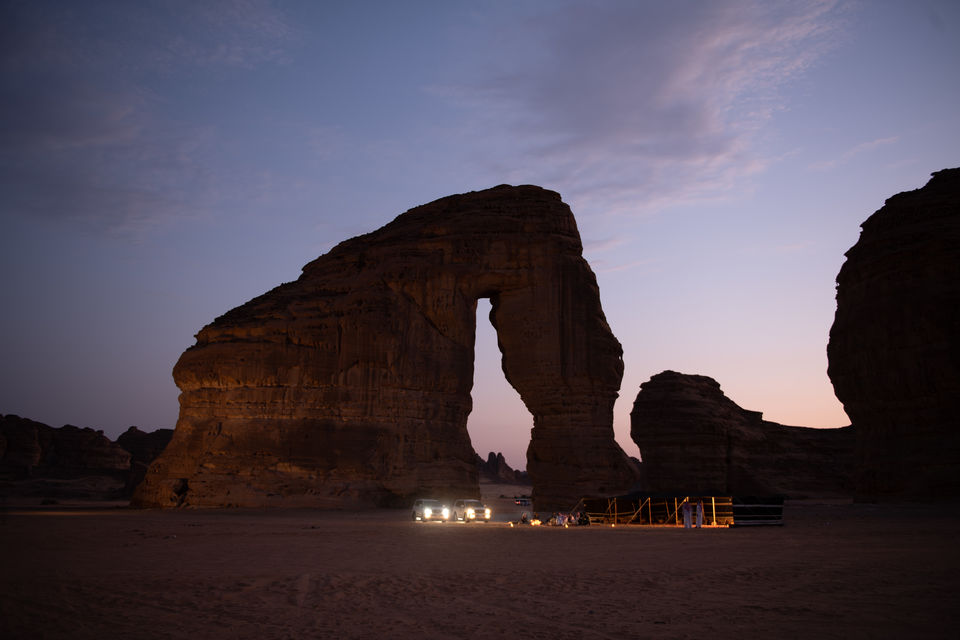 Dates: 11 March 2022
10. Explore Ithra: A Gateway To A New Era Of Saudi
The cultural centre of Saudi, Ithara is hosting a series of art workshops, gaming activities and culinary experiences that are perfect if you're travelling with family. The numerous interactive installations and learning centres bring forth ancient wisdom in a fun way, especially for children. Spend the day playing games and the evening over a hearty meal that features global cuisine fit for a king!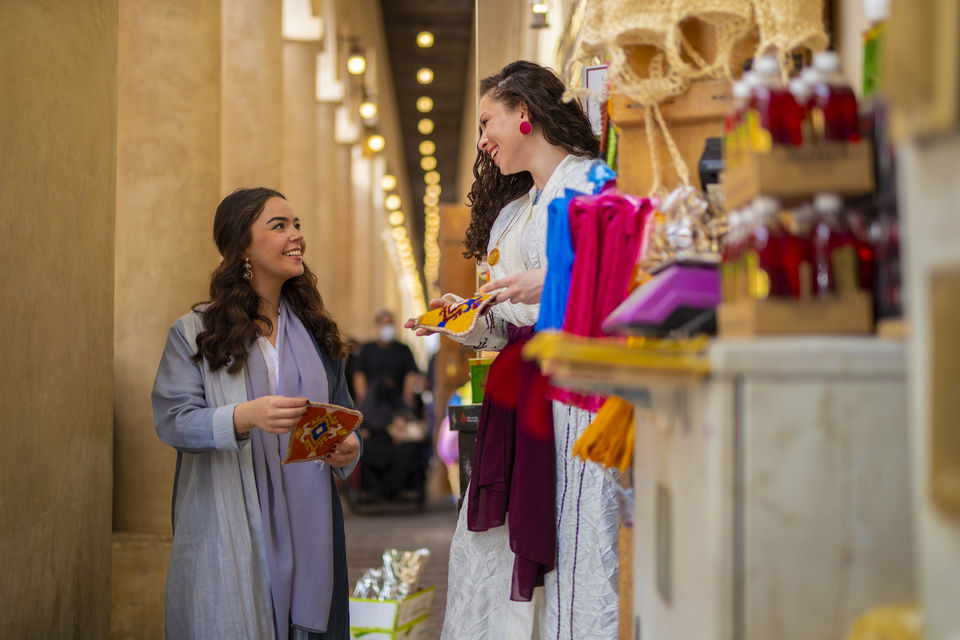 Dates: Dhahran, 13 November to 31 March 2022
Air, water, wind, fire– the elements come together in an alchemic blend in Saudi, which plays host to the best events over the next 12 months. Whether you enjoy an eye-popping acrobatic performance, an adrenaline-pumping race or just basking in the warmth of Saudi, the destination has something for everyone. And the best part? You'll knock-off several experiences from your bucket list in the process! Step into an enigmatic portal to the future. Step into Saudi.
In association with the Saudi Tourism Authority.
Earn credits and travel for free with Tripoto's weekend getaways, hotel stays and vacation packages!
Watch travel stories come to life with Tripoto on Youtube!