The beautiful land of Saudi is home to some of the best dishes of the Middle East. The palate of the country is a culmination of nomads and traders bringing varied flavours together as they made their way across the erstwhile silk route. Since 95 percent of Saudi is a desert, travellers would carry food that was easy to store, tasty and nutritious. The result? Mouth-watering meats, flavoursome rice and memorable desserts that leave foodies asking for more!
If you're a gourmand who enjoys following food trails that make your taste buds happy, Saudi won't disappoint! Saudi's traditional cuisine boasts recipes that feature lamb, spices, rice and dry fruits. The region is also home to celebrated chefs and critically acclaimed restaurants. This unique blend of traditional and global cuisine puts Saudi on the food critic's map for its magical flavours.
Scroll along and explore some of the finest gems of Saudi cuisine that have long been cherished by locals and tourists alike.
Saudi Coffee, a symbol of Saudi hospitality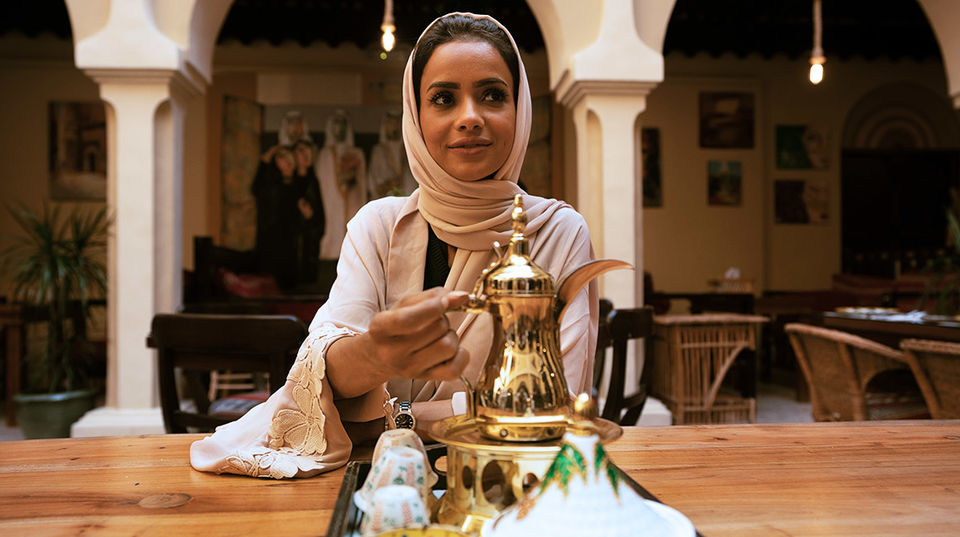 Served as a gesture of hospitality in every household in Saudi, qahwa has a 1000-year-old history. Vibrant cafes feature black coffee which is often blended with saffron, cinnamon, cardamom or cloves, depending on where in the kingdom you're sipping this elixir. Always drunk without sugar and in small amounts, this strong coffee is paired perfectly with fruits or sweet bread during breakfast. Get your shot of Saudi coffee at Elixir Bunn and Ritz Carlton, Riyadh.
Shakshuka, Saudi's favourite breakfast dish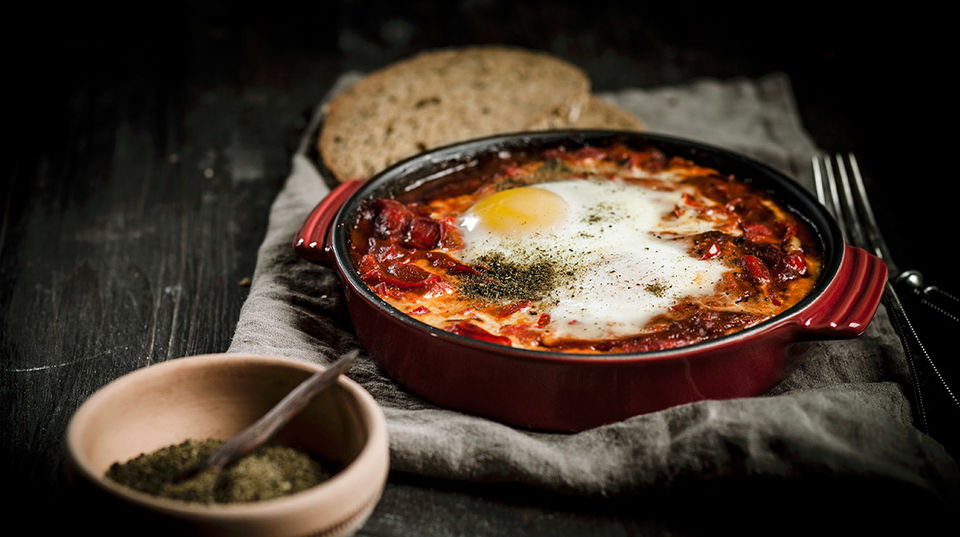 Derived from the word shakka which means to 'stick together', this dish features poached eggs and a thick tomato base cooked in a heated mix of chillies, cayenne peppers and cumin. This dish is both scrumptious and nutritious, making it the ideal way to start your day of exploration through Saudi. Head to the Yemeni Village in Jeddah for one of the best breakfasts in Saudi.
Ma'amoul, little bites of happiness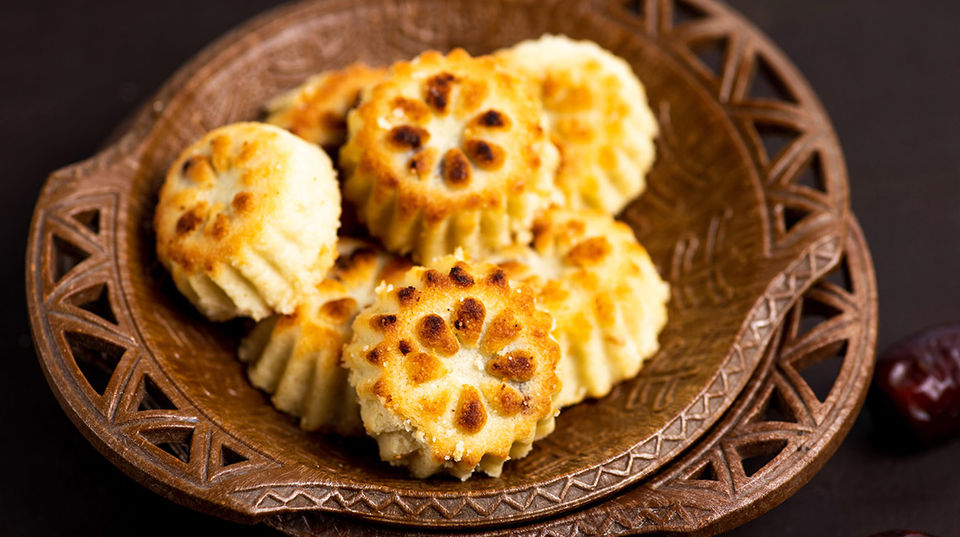 The perfect accompaniment to a glass of steaming hot qahwa, spicy karak tea or red tea with mint, these dome-shaped shortbread cookies are little bites of heaven. Filled with almonds, pistachios, figs and walnuts, the traditional date version is the most sought-after dessert. With its dough made of semolina flour folded in butter, these melt-in-your-mouth cookies are meant to be shared during happy occasions.
Kabsa, the national dish of Saudi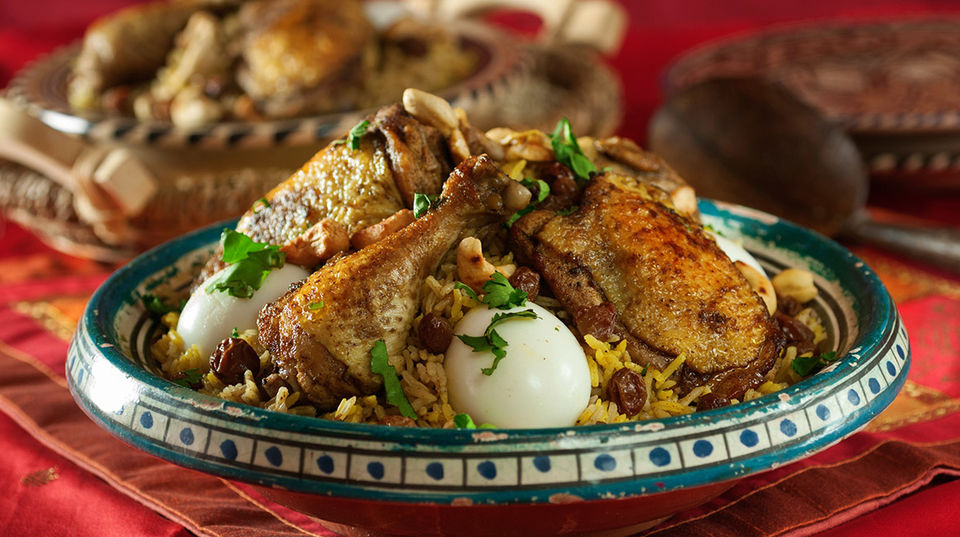 The perfect metaphor of Saudi's rich gastronomic heritage, kabsa is created by 'pressing' rice, vegetables and meat together in a pot for cooking. This flavoursome meal is relished during lunch and can be made using a choice of beef, lamb, chicken or even camel meat. The heady mix of cloves, bay leaves, saffron and black lime are just some of the exquisite notes that leave you wanting more with each bite of kabsa!
Jareesh, chicken soup for the Saudi soul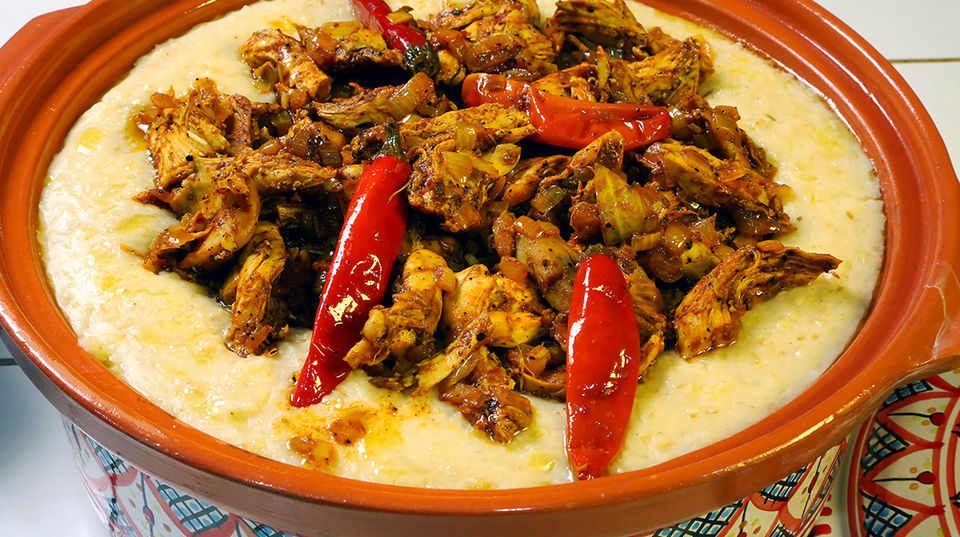 Generally consumed in the winter months, jareesh or harees is a porridge of meat cooked with rice and topped with caramelized onions. This dish is comfort food; it brings in much-needed warmth through its spicy concoction. Eaten during a chilly winter evening or lunch, this is the perfect way to relish the flavours of Saudi.
Saleeg, the Saudi take on risotto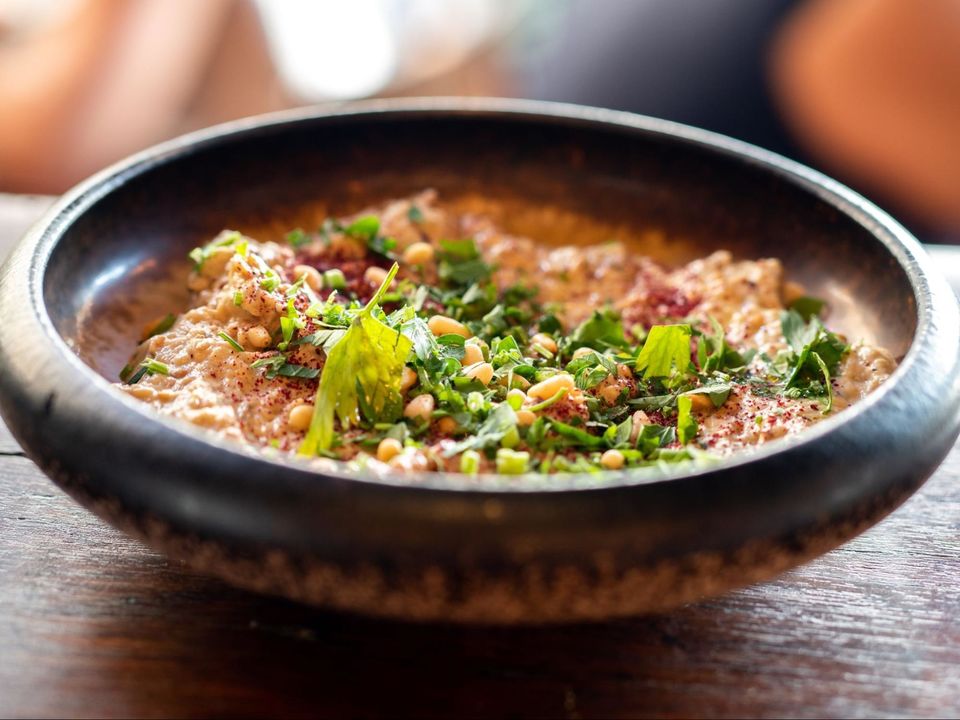 Creamy, rich and buttery - saleeg is a rice-based dish cooked in chicken broth with a hint of milk. The combination is surreal and breaks down the ingredients into a soft blend that carries a subtle touch of black pepper, salt and cardamom. This succulent dish makes you salivate as you scoop up spoonfuls on a chilly evening.
Thareed, a pre-Islamic favourite of Saudi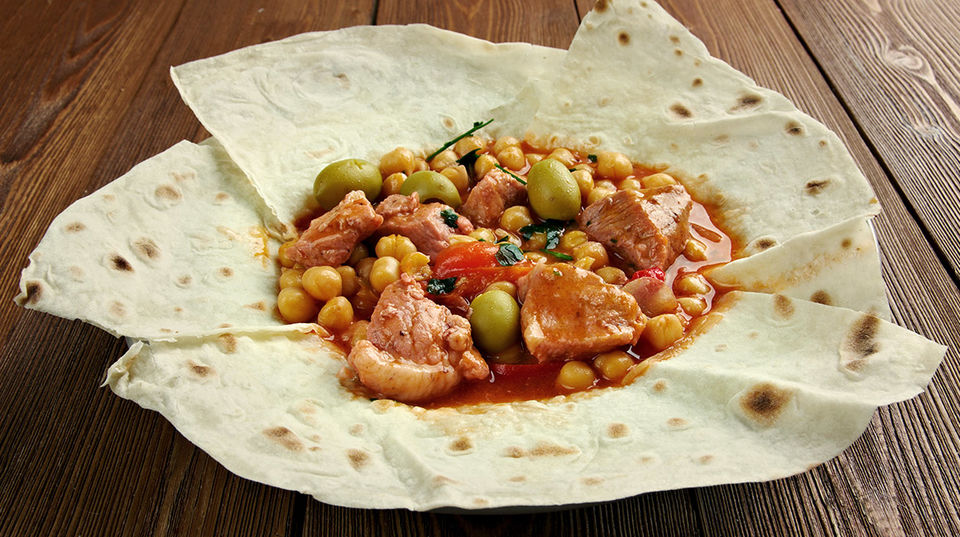 Thareed has all the right flavours. Lamb meat is stewed with spices and served on a thin layer of bread. Thareed fuses vegetables, meat and spices into a rich blend that's soaked up by bread and devoured by guests.
Fried najil, a tribute to the Red Sea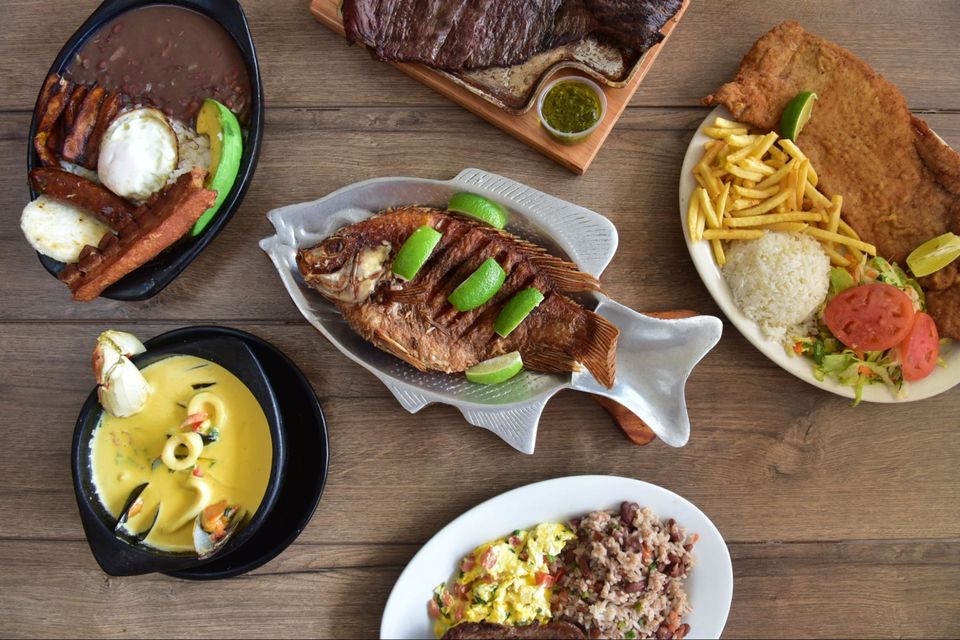 One of Jeddah city's favourites, fried najil makes the fish the hero of the dish. The white meat of the fish is elegantly complemented with subtle flavours as it is fried and served. An ode to Jeddah, it is considered the crown jewel of seafood cuisine in Saudi and is guaranteed to result in a happy belly!
Desert truffles, a sacred ingredient that can be found only by a few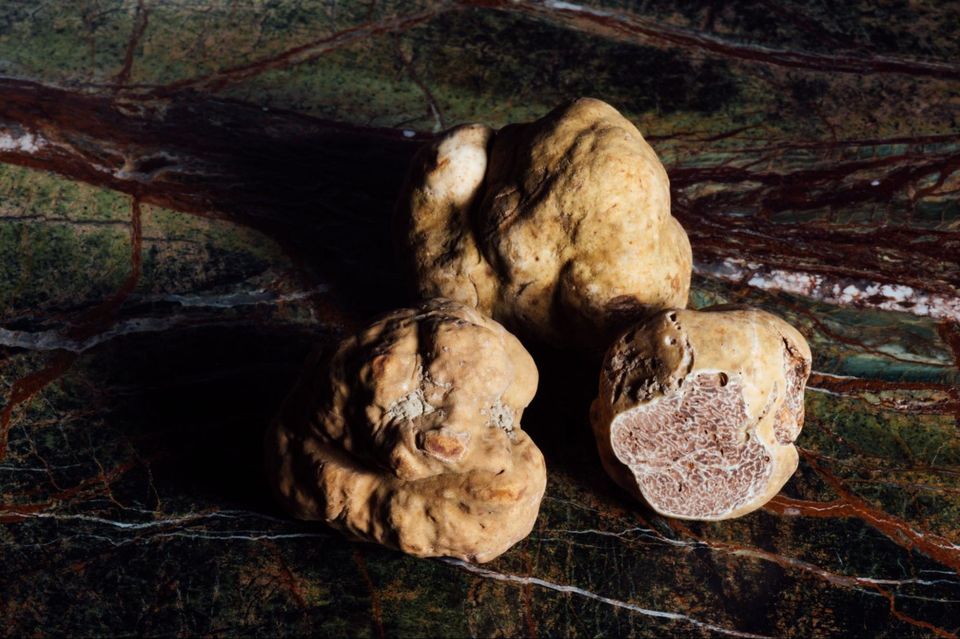 While France is known for truffle mushrooms, Saudi has secret trails of truffles too. A delicacy that's a rare find, desert truffles can be found after the first winter rains in Saudi. The zubaidi is the most sought-after of them all and is known to elevate any dish it is added to. The best way to experience the unique flavour of these mushrooms is to make a soup out of them or add them to kabsa.
Haneeth, a smoky take on mutton from the dunes of Abha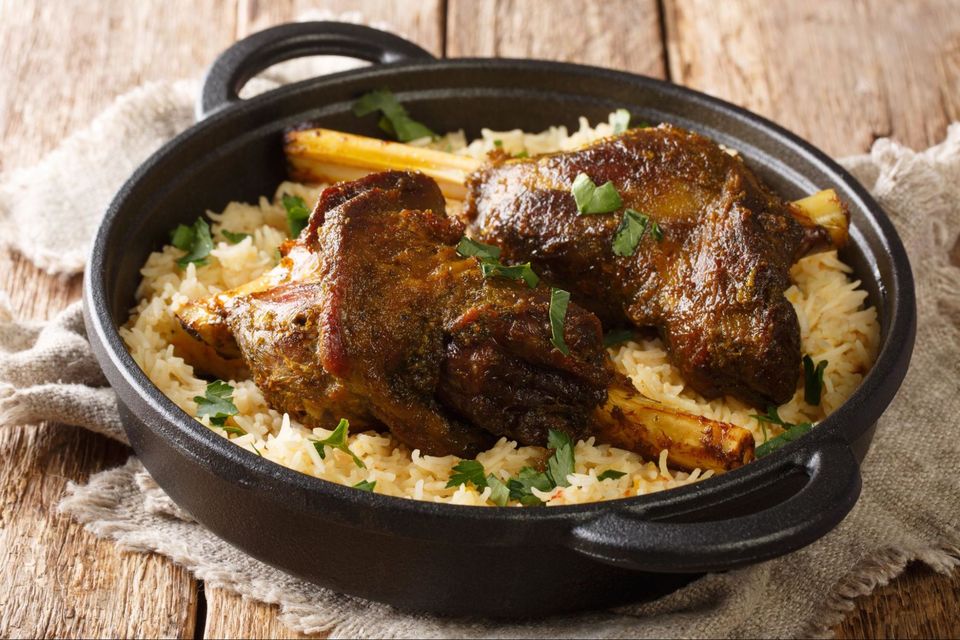 If you enjoy smoky flavours, appreciate slow-cooked meals and enjoy juicy meat cooked with spices, then haneeth is a must-try. Unique to Abha, this meal is a result of mutton being cooked within a specially designed pit called munanath. Leaves of the Marakh tree are layered within the pit while the mutton is covered in cloth and packed into the munanath for a few hours.
The food in Saudi isn't restricted to just the traditional dishes that one should cross off their foodie bucket list. If you'd rather cafe-hop and taste all that Saudi has to offer, there are many delectable options on offer while you travel through Saudi.
Learning about these dishes has left me craving for an authentic Saudi experience. So what are you waiting for? Discover the mezze in mesmerising through Saudi's food!
In association with Saudi Tourism Board
Ready to travel for free? Earn credits and redeem them on Tripoto's weekend getaways, hotel stays and vacation packages!
Find like-minded explorers, learn from expert travellers or become one yourself and help others on Tripoto's Travel Forum!