Are you planning to spend a sunny day outdoors in Seattle? Look no further. Here's a handy little itinerary for you. Oh, and all the spots listed below are absolutely free to visit!
1. Green Lake Park [Free]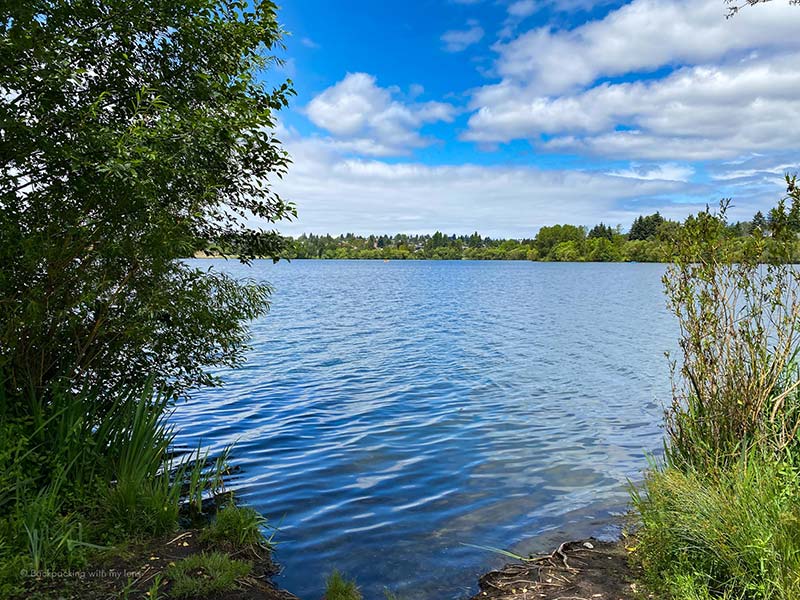 Start your day around noon, at one of Seattle's most beloved parks, with a breezy walk along the 2.8-mile loop. Spend some time gazing at the numerous birds that call the area home. If you are feeling adventurous, rent a kayak or a paddleboat from the Green lake Boathouse and enjoy one of the several boating spots on the lake.
2. Woodland Park Rose Garden [Free]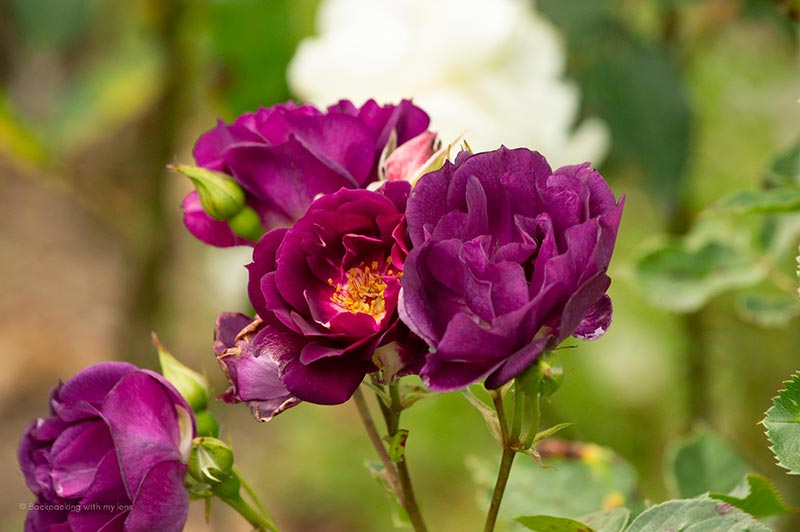 Located just within a 5-minute drive from Green Lake Park, make this your second stop of the day. Flower lovers will particularly enjoy a leisurely stroll through this 2.5-acre large Rose Garden featuring more than 200 varieties of roses.
3. Fremont Troll [Free]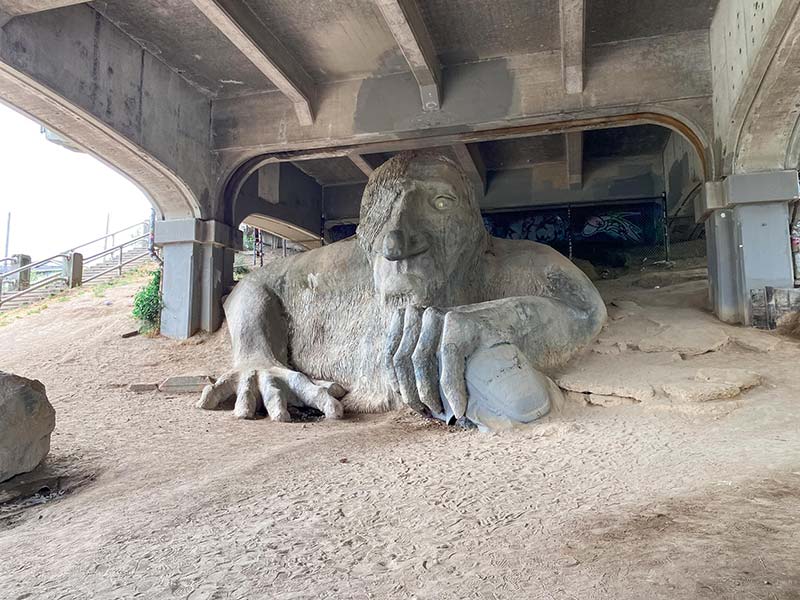 Drive down five more minutes to pay a visit to Fremont's most famous celebrity, the Fremont Troll. Featured in several movies like the Twilight Saga and Sleepless in Seattle, this civilized, fun-loving, and car-crushing troll has taken residence at the north end of the Aurora Bridge.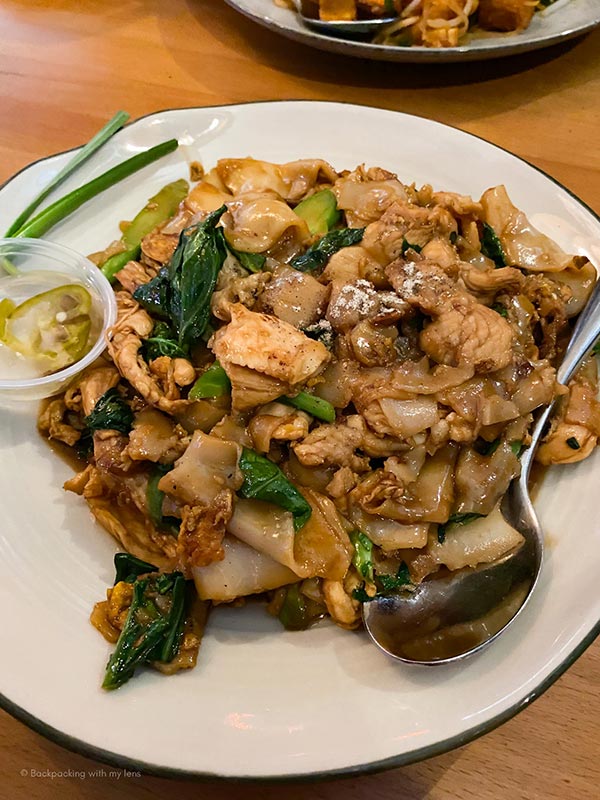 Stop for lunch at one of the many restaurants on Fremont Ave. We had lunch at Kin Len Thai Night Bites , a cosy little Thai restaurant serving delicious Thai staples. Don't miss the Pad Si Eiw, their signature char-grilled, melt-in-the-mouth noodles.
Bonus activities on the Ave:
The Fremont Vintage Mall has fascinating antiques, records, furniture, jewellery, memorabilia and more. Jive Time Records: Amazing record store selling new and used records from a variety of genres, specifically rock, soul, jazz and classical. If you're a vinyl junky like us, you can check out these 6 Best Vinyl Record Stores In Seattle . Ophelia's Books: Used bookstore, need I say more? 🙂
4. Ballard Locks [Free]
Within 10 minutes of Fremont, the Hiram M Chittenden Locks, popularly called the Ballard Locks, is a Seattle icon, connecting Salmon Bay (Puget Sound) to the fresh waters of Lake Union. It is also the busiest lock system in the United States. Spend some time admiring the operation of the complex lock systems (akin to a water elevator in layman's terms) as vessels pass through. Visit the nearby fish ladder to learn about salmon migration patterns. You might spot some too. Climb up the steps to visit the heronry and gaze at the majestic great blue herons nesting on several of the trees. This is indeed a bird lover's paradise.
Bonus tip: You might playful spot Sea Lions swimming near the locks .
5. Golden Gardens Beach [Free]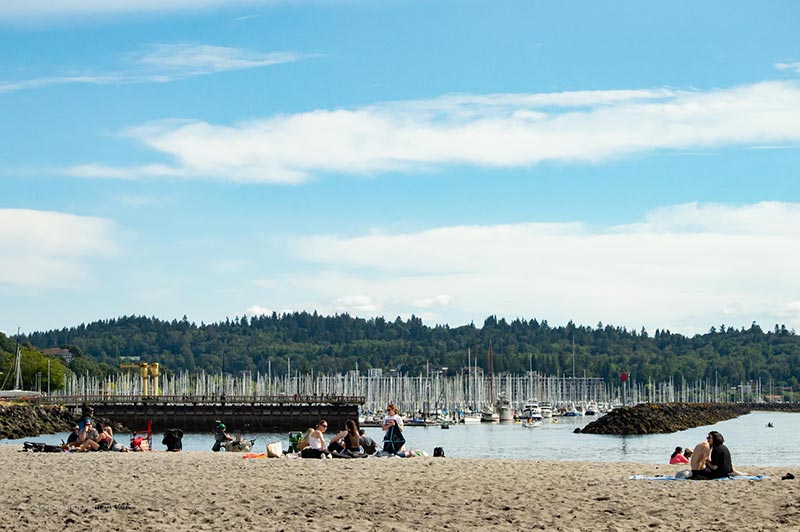 Drive a couple of miles north to Golden Gardens Beach, one of Seattle's few sandy beaches. Enjoy a romantic stroll with your loved one, or grab a picnic enjoying the ocean. You can also enjoy s'mores sitting by the fire at one of the designated fire pits.
6. South Lake Union [Free]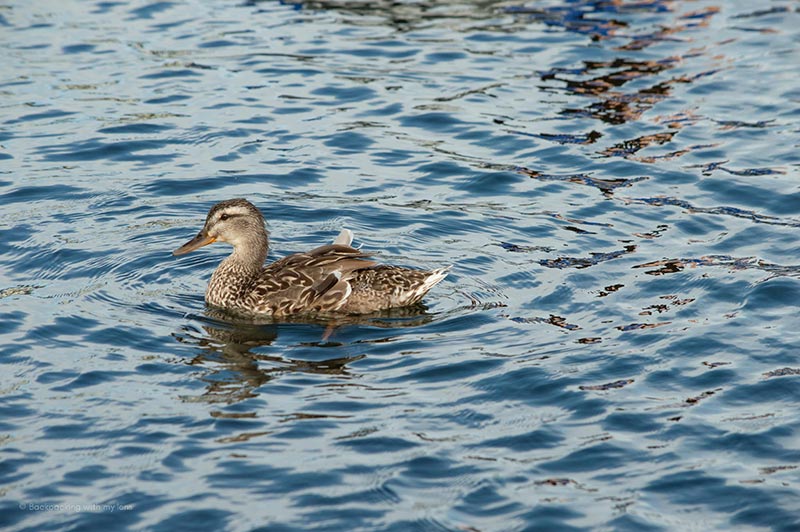 Drive south 20 minutes to the SLU area of Seattle to enjoy views of the beautiful Lake Union from the south. This area also offers great views of the Space Needle and is also home to MOHAI, one of the best museums in the city.
7. Pike Place Market [Free]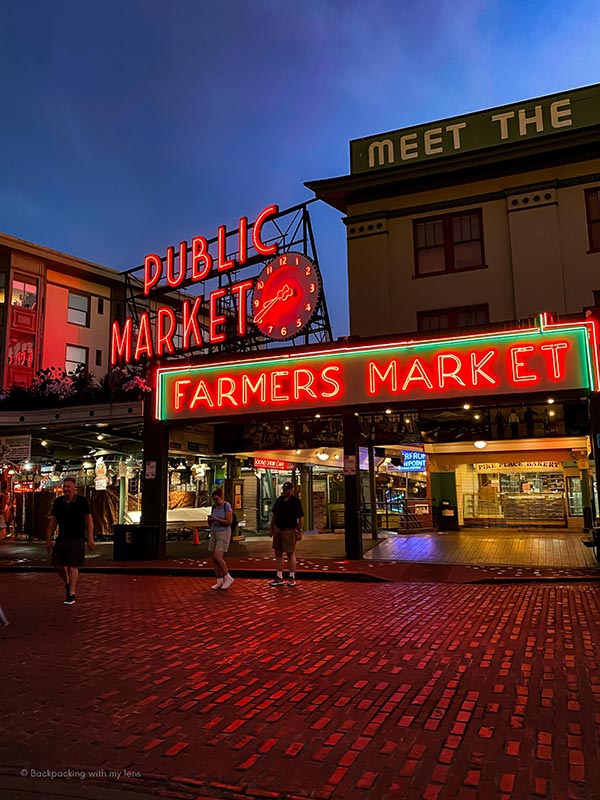 End your day at this must-visit Seattle landmark. Enjoy views of Puget Sound, and while you are at it, treat yourself to a sweet or savoury delight from Piroshky Piroshky or a tub of 'The World's Best Mac & Cheese from Beecher's Handmade Cheese .
8. Volunteer Park [Free]
If you still have some time, and are up for one more spot, make your way to Volunteer Park on Capitol Hill. This lovely and peaceful park has an old water tower that you can climb up to enjoy 360-degree panoramic views of Downtown Seattle, Bellevue, and also the neighbouring mountain ranges.
Bonus Activity: Feed the cute squirrels that will come hopping if you offer them nuts(raw).