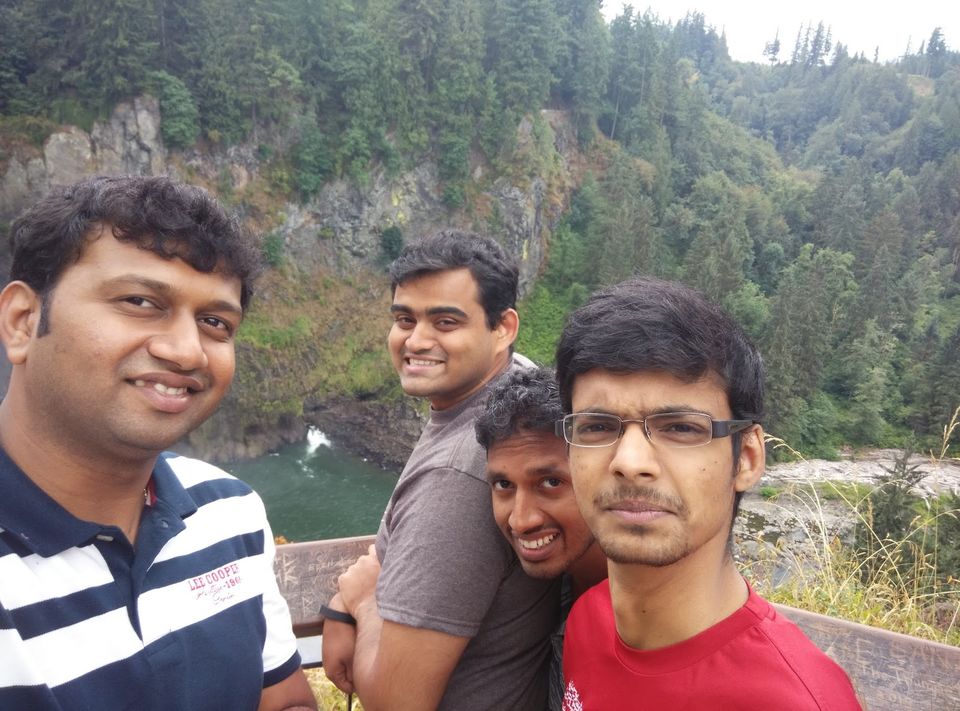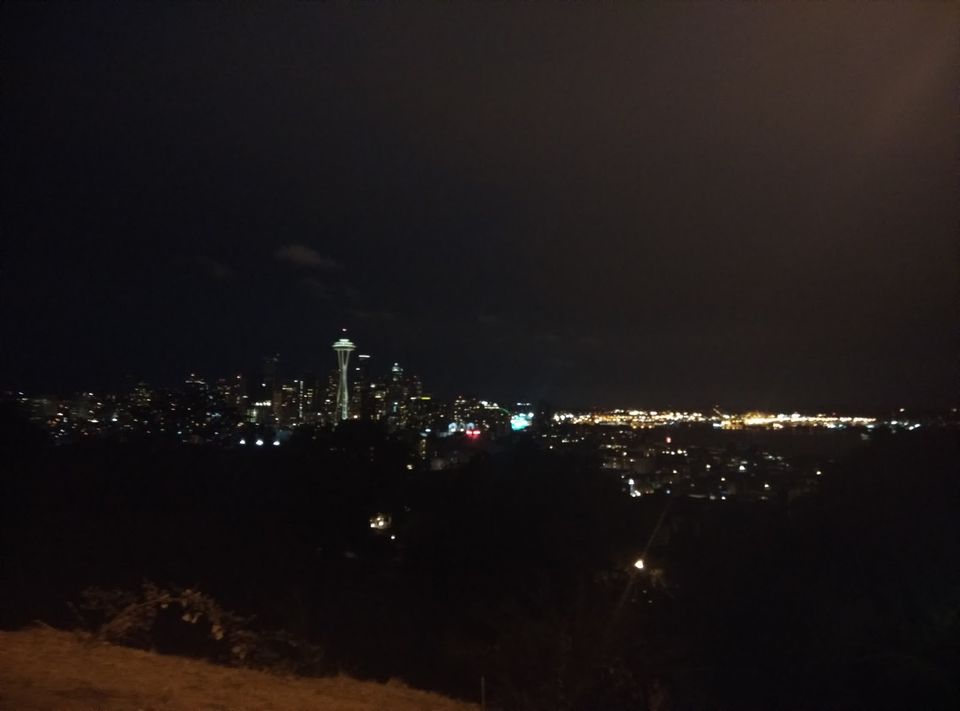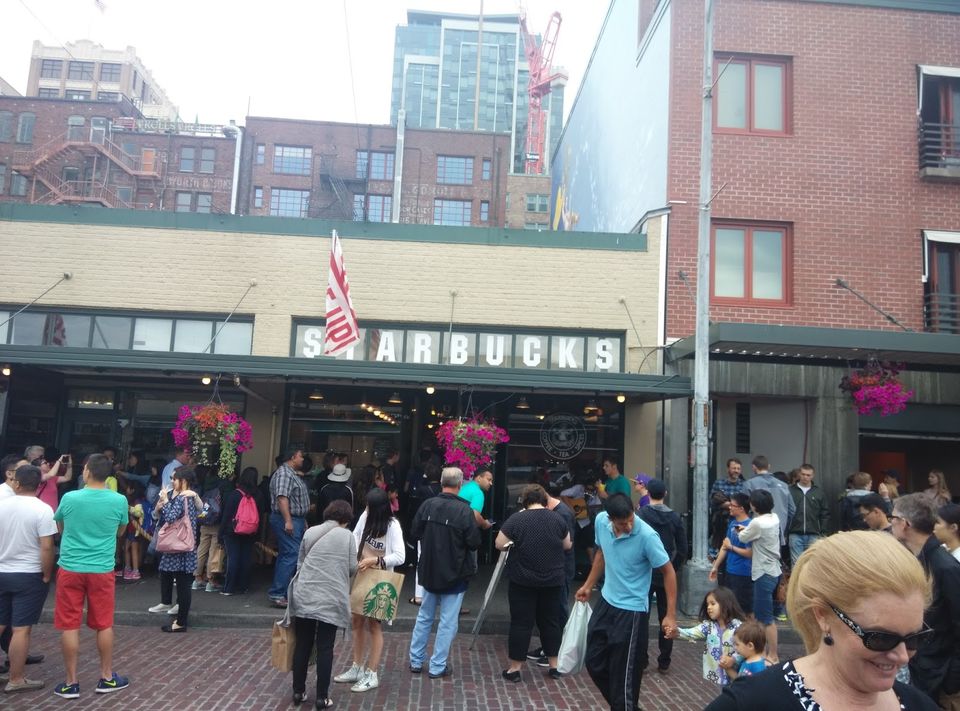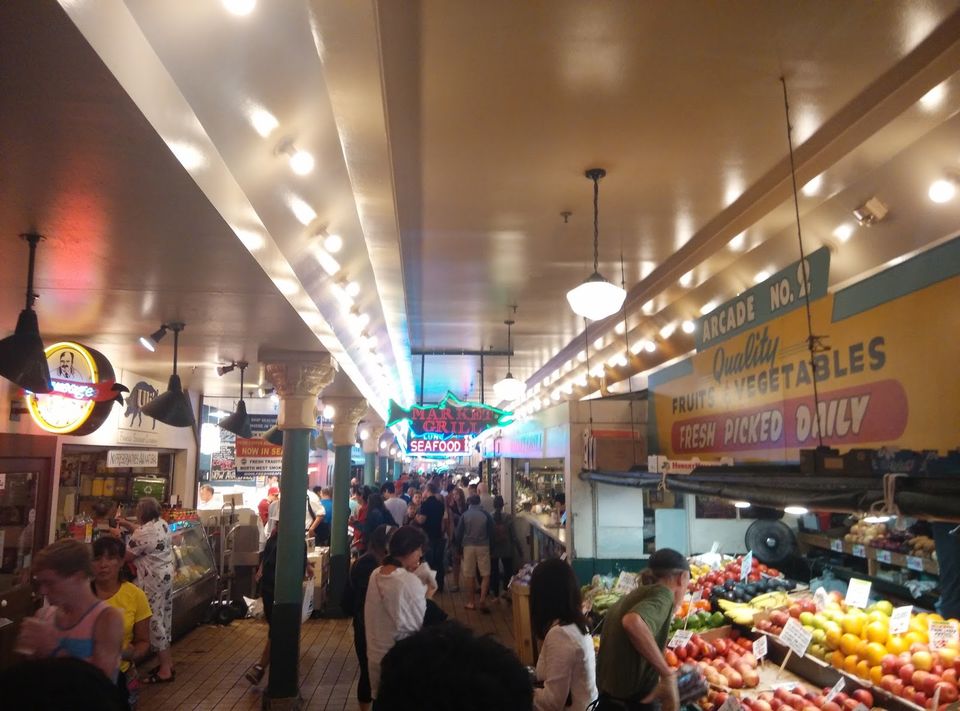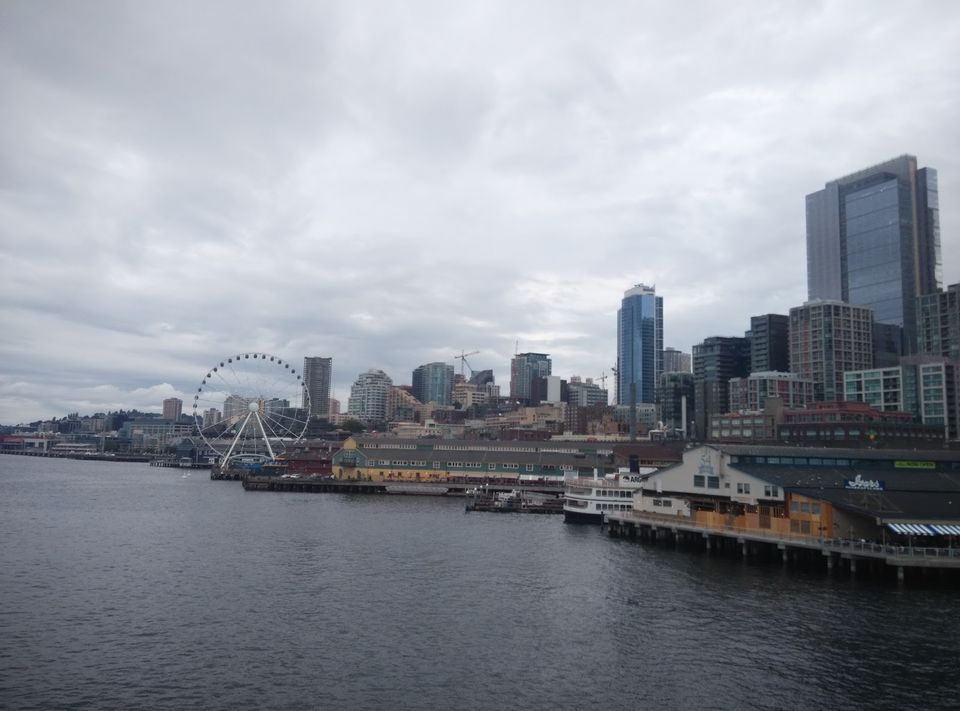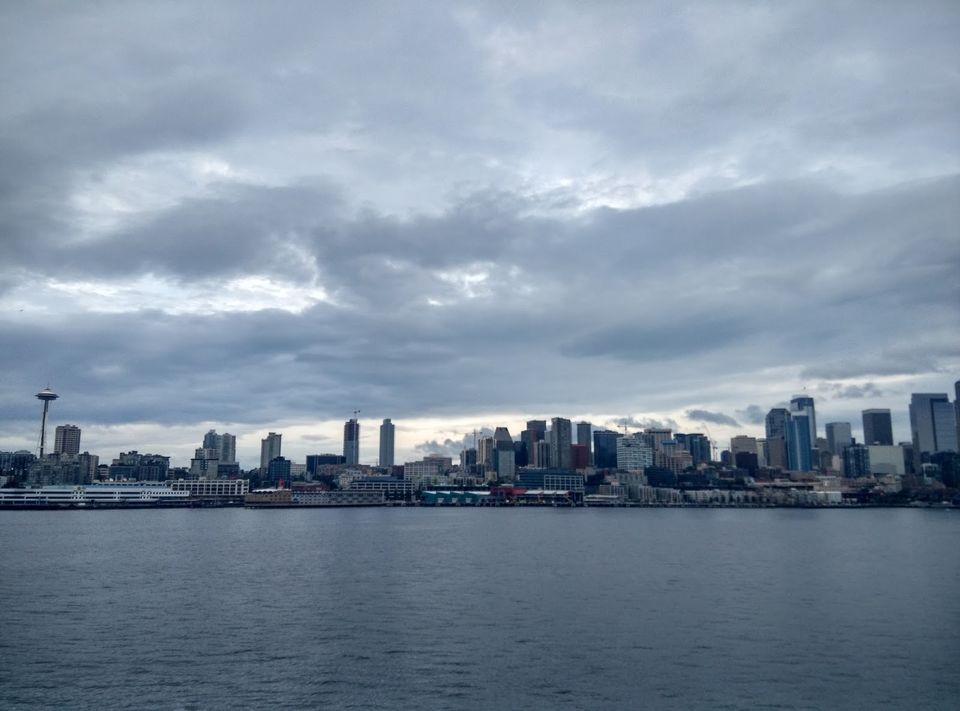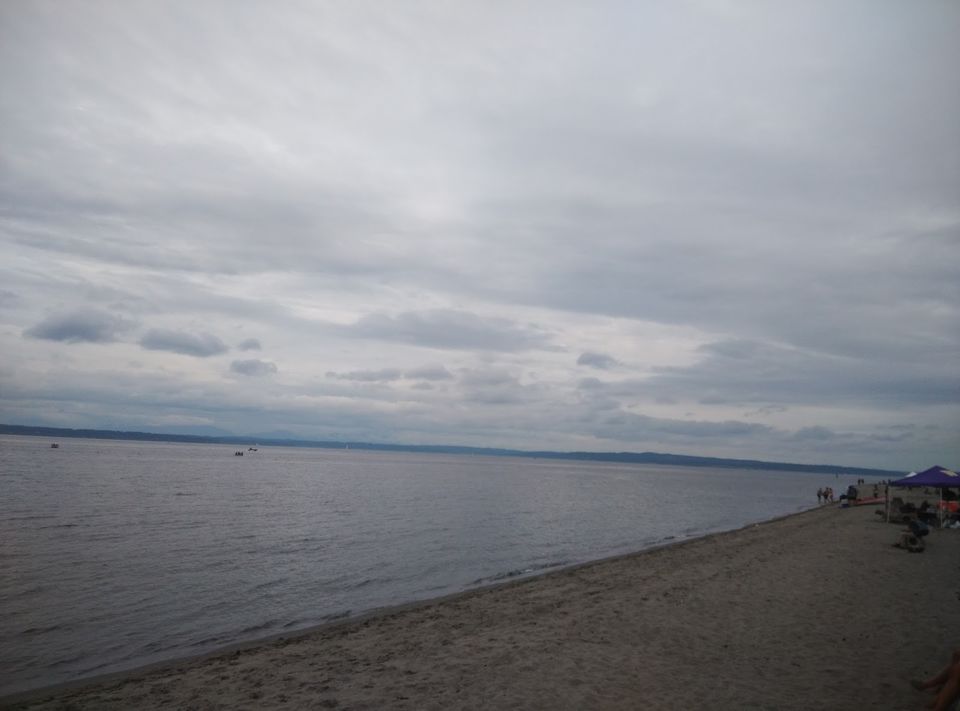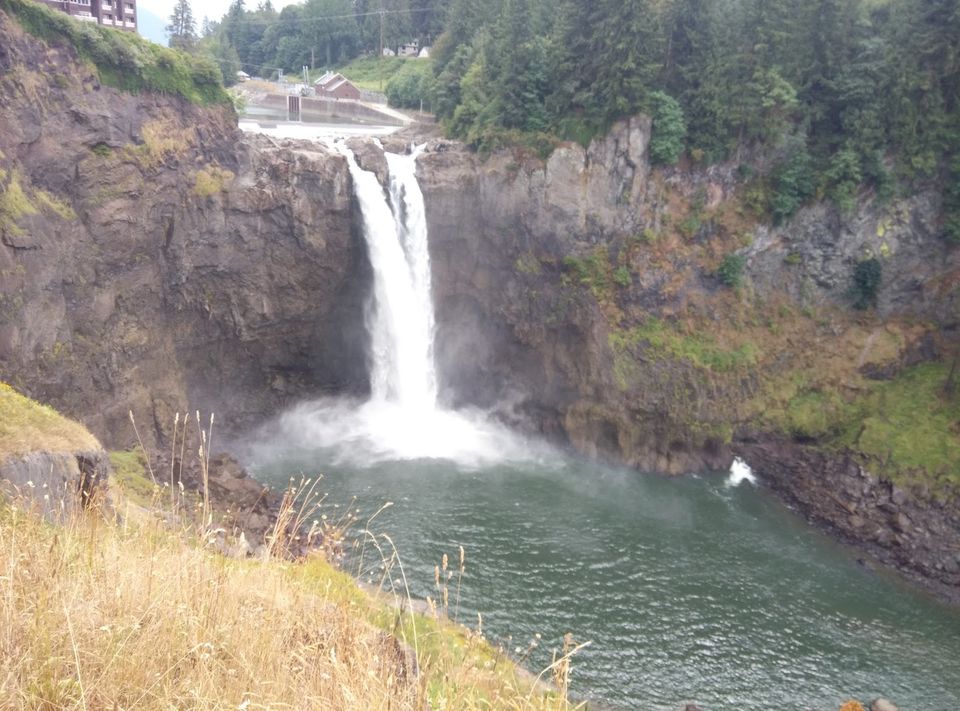 When I visited our office in Vancouver earlier this year, I did not have a weekend on itinerary. I was supposed to land on a Saturday and take off back to India the next Saturday. However I requested for a day off and decided to stay back for a weekend. I had friends in US who were ready to meetup in Seattle. I had a US B1 visa and could visit them as Seattle is just 3 hrs by road from Vancouver. Agenda was just a get together and bit of visiting places in Seattle.
I left Vancouver by bus on the Friday evening and cleared immigration at the border. Crossing the border by foot was exciting. I entered US through Canada on a bus which would have probably raised red flag if not for my earlier visit to Boston in 2012. My friends came down to Seattle from Portland and Minneapolis. We stayed at a friends place in Seattle.
In this blogpost I will just list the places that I visited during my short trip of 2days.
This falls is located around 30 miles from the city. Not as great as the few ones around Bangalore but still it is amongst the woods and there is peace and serenity everywhere.
The golden garden park is by the beach and you will find families with barbecue. This place is good for a nice walk or to sit and stare at the beach thinking what are you doing with your life. But then if you are sitting in Seattle then you probably are not doing that bad :)
Waterfront - Downtown Seattle
The one thing that I found common with most of the coastal cities is that there is a pier and a ferry to the other side which will give an amazing view of downtown. There is also a ferries wheel which you can ride.
Once you visit the pier, Pike Place Market is at a walking distance. The first Starbucks was opened here. So now you know the holy grail of overrated coffee (no offense :P). There is a really long queue to enter the shop, so unless you are a "fan", just take a selfie and move on. Visit the fish market here. You can see the vendors playing with the fish as if it is throw ball. A lot of flower vendors too :)
This is the main attraction of Seattle. The observation deck is over 150mts above the ground and the high speed elevator takes you to the top in no time. I visited it at around 10pm so the city lights, the pier and the ships gave a unique view. The view here is comparable to the one from the Empire State Building in New York.
Kerry Park gives you the view of the entire city. You can relate this place to the hanging gardens in Mumbai or the twin peaks in San Francisco. My friend told that on a clear sky day we can see the Mt. Rainier (a volcano) in the backdrop of the Seattle Downtown. I was not lucky to get that view.
I had a choice to stay a day extra in Seattle but I left back to Vancouver because I had not planned the trip well. I missed visiting the Boeing factory. It hurts when you know that you may not visit the place again and you missed a place when you had an opportunity to visit. Maybe if I get a chance to visit US again then I will take a week off and revisit my checklist.
Thanks to Jami for renting the car and being our chauffeur for the trip and Nithin for hosting us in Seattle.
This post was originally published on Just Saying.