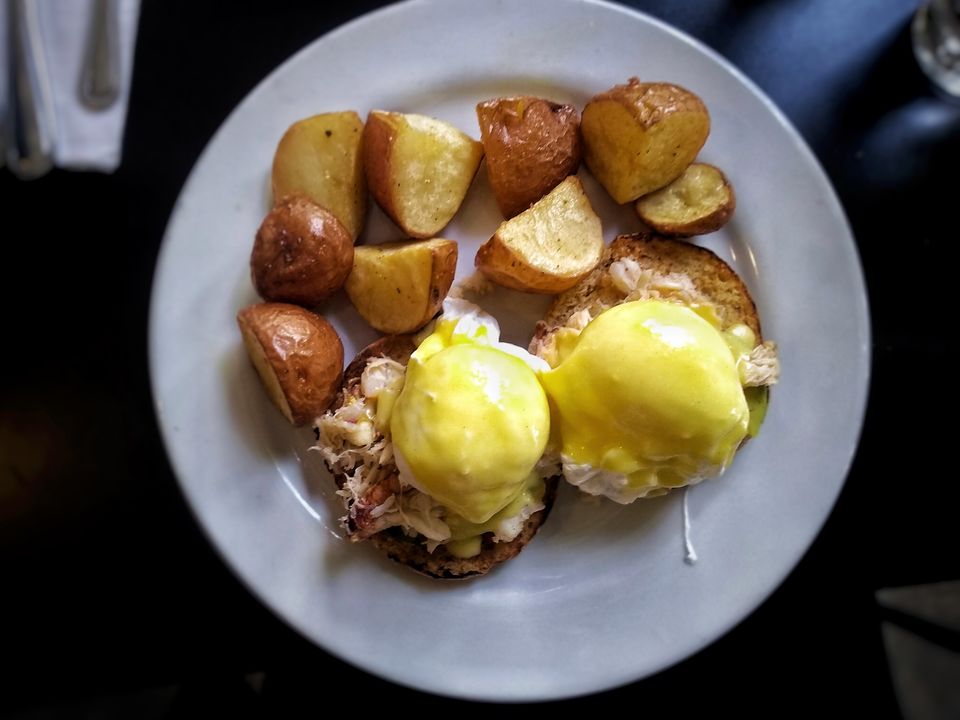 I love an easy going weekend when I am usually not traveling. A lazy Saturday or Sunday morning mixed with Dungeness Crab Benedict or Crumpets or Loco Moco from one of my favorite brunch places in the city is like an icing on the cake. And when its summer, its a perfect time to get out of your apartment and enjoy an amazing brunch outside in the patio! I decided to dedicate this post to my favorite brunch places in Seattle. So here it is, if you have missed out on any!
1.Can Can Cabaret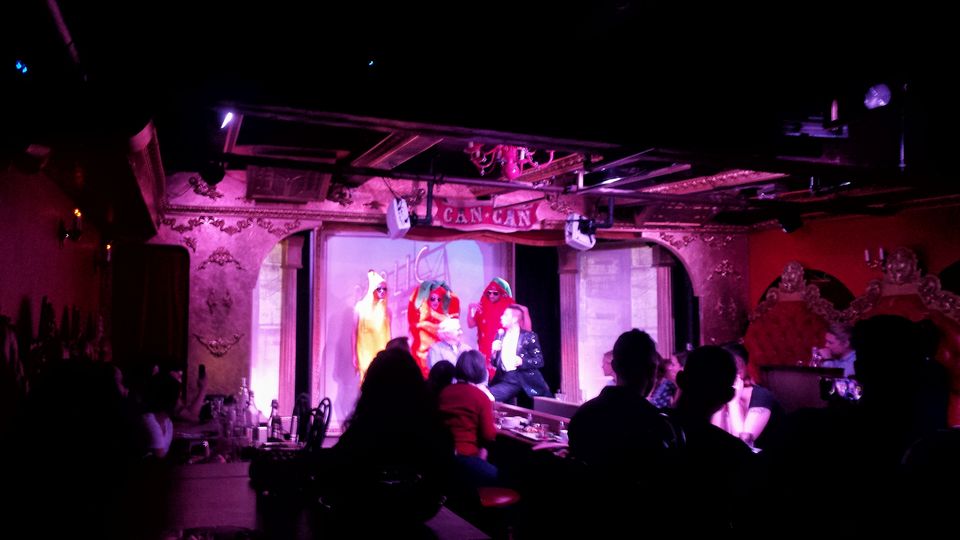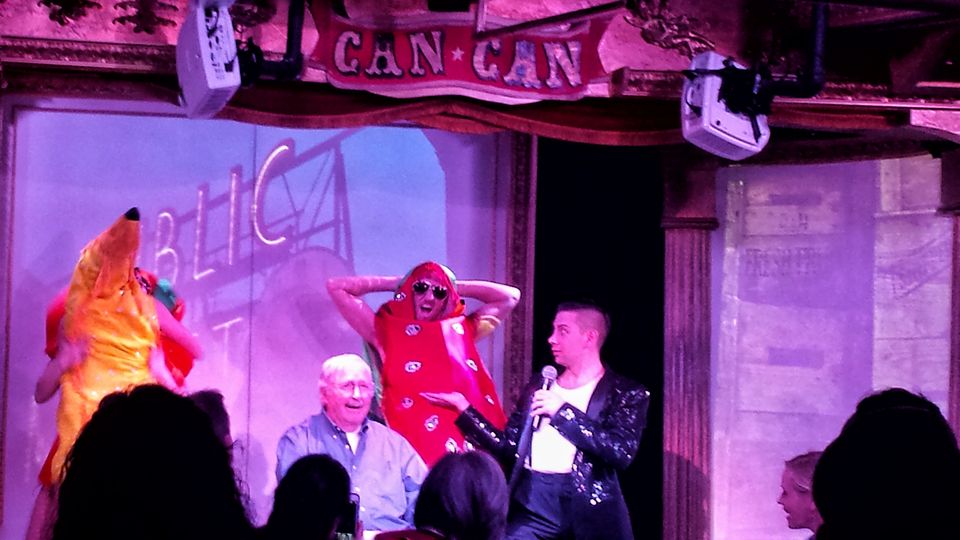 Looking for a fun brunch place offering a good dance show, incredible food options and some snippets of Seattle history? This is the place to be. Get your drink and food on while enjoying the fabulous dance show in Can Can Cabaret located in Pikes Market, it can't get any better than this. I took my parents here when they were in town and they absolutely loved it. It's a tiny place that makes the most of it and they do a great job at keeping you entertained throughout the show. This is definitely one of my favorite brunch places in Seattle!
2. CJ's
One of the First brunch places that I have tried in the City would be CJ's Eatery. Its an all day breakfast place on 1st and Vine street in Bell town. They have loads of options to chose from and thats what I love the most about this place. Their variety of omelets, burgers, sandwiches etc makes for one deliciously satisfying brunch. Do not forget to try their Dahlia Mimosa which is a champagne mixed with freshly squeezed grape fruit. Farmers omelet, Greek Skillet, Vegetarian Benedict and Belltown omelet are some of my personal favorites. The wait is around 5 minutes and they have plenty of seating options, hence a reservation is not necessary!
3.Luna Park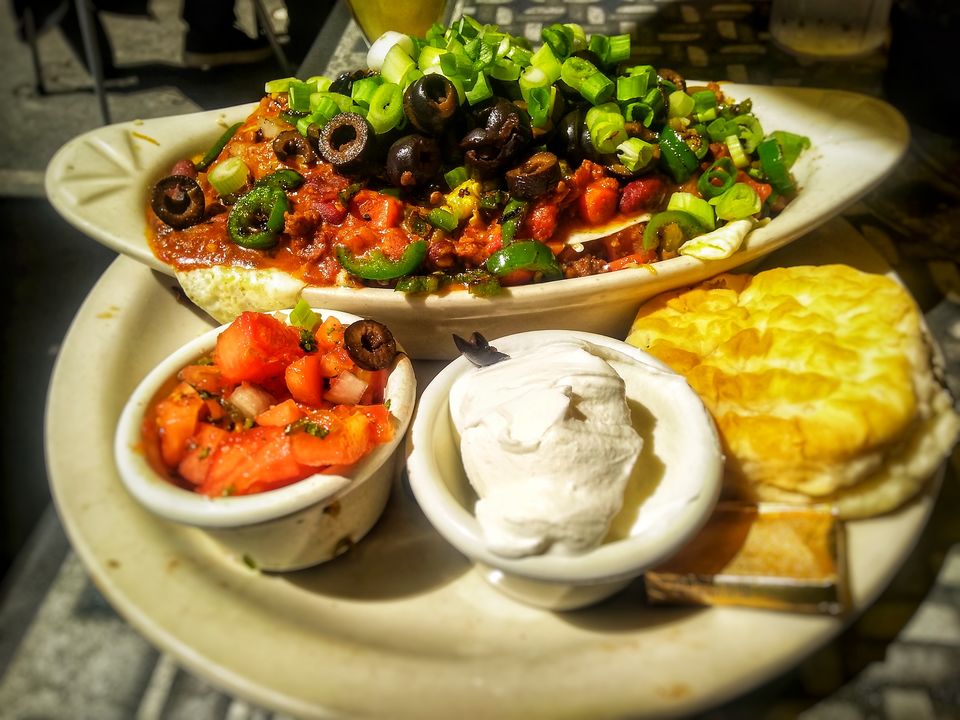 Located in West Seattle, this is my second favorite all day breakfast place. I love this place specifically because of its interesting menu of piles, hobo's, omelets to choose from and retro-style decor. They also serve sandwiches and burgers for lunch and dinner apart from the breakfast. Their Carnivore and Greek omelets are to die for. Play your favorite music on the juke box while you enjoy your scrumptious breakfast. They don't take reservations, but getting a place is easy and the wait is not too long.
4. The Crumpet shop
I always passed by this place in Pikes Market and wondered what crumpets were until one morning I decided to try it out. This place is always crowded from early morning to noon with the line stretching towards pike street. The tiny size of the crumpets could be deceiving but two of these are extremely filling. Fresh crumpets served with sweet or savory topping of your choice with unlimited coffee or tea refills is the best kind of breakfast you can ask for! It is definitely an experience. They don't take reservations and standing in the line to earn your crumpet is the only option ???? My personal favorites are Pesto with Fresh Tomato & Parmesan Cheese, Green Egg & English Cheese, Organic Lemon Curd & Ricotta and Chocolate Hazelnut & Ricotta.
5.Toulouse Petite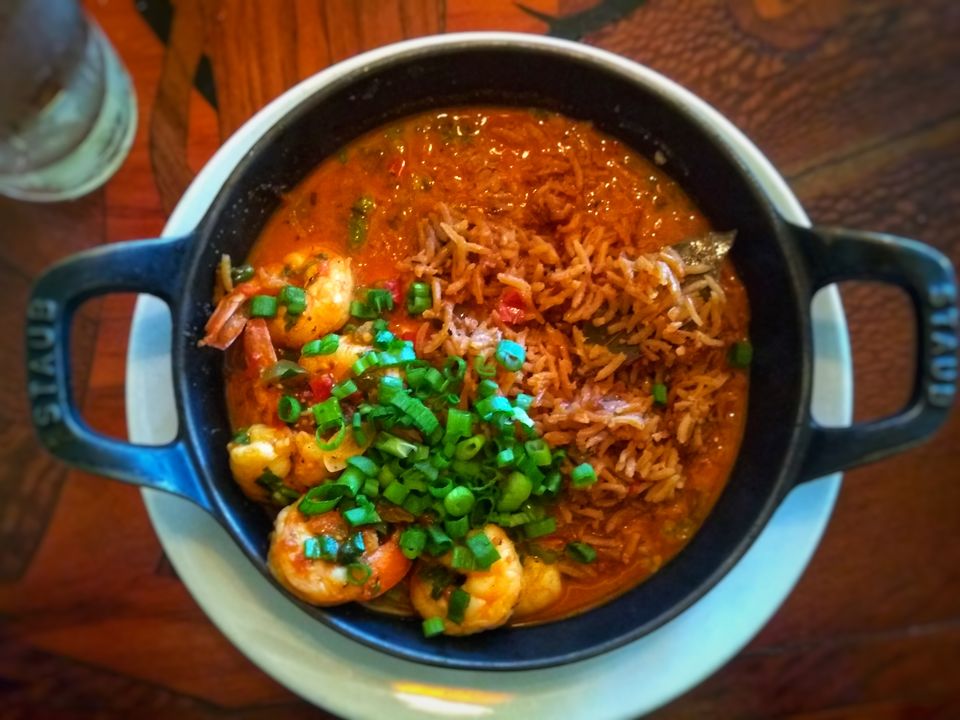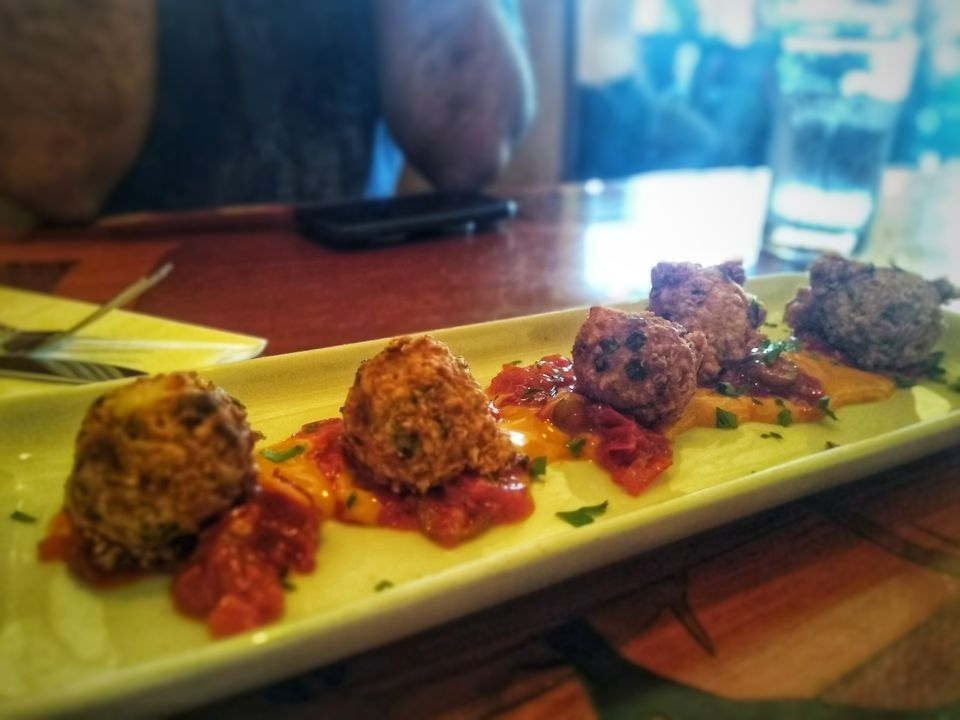 This place known for New Orleans and Cajun Creole cuisine is perfect for a brunch date. Located in Queen Ann, they also have an amazing cocktail list. What I love the most about this place like everyone else is their happy hour. Their happy hour starts from 8:00am to 3:00PM on weekends and 5:00PM to 11:00PM. Buttermilk biscuits and spicy sausage gravy, Shrimp Creole and Eggs over grits, Dungeness Crab with Fine Herbs, Fried Oyster and Bacon Benedict are some of my favorites. You don't really need reservations here, but weekends could be busier. So reserving ahead of time is not a bad idea!
6. Easy street records and cafe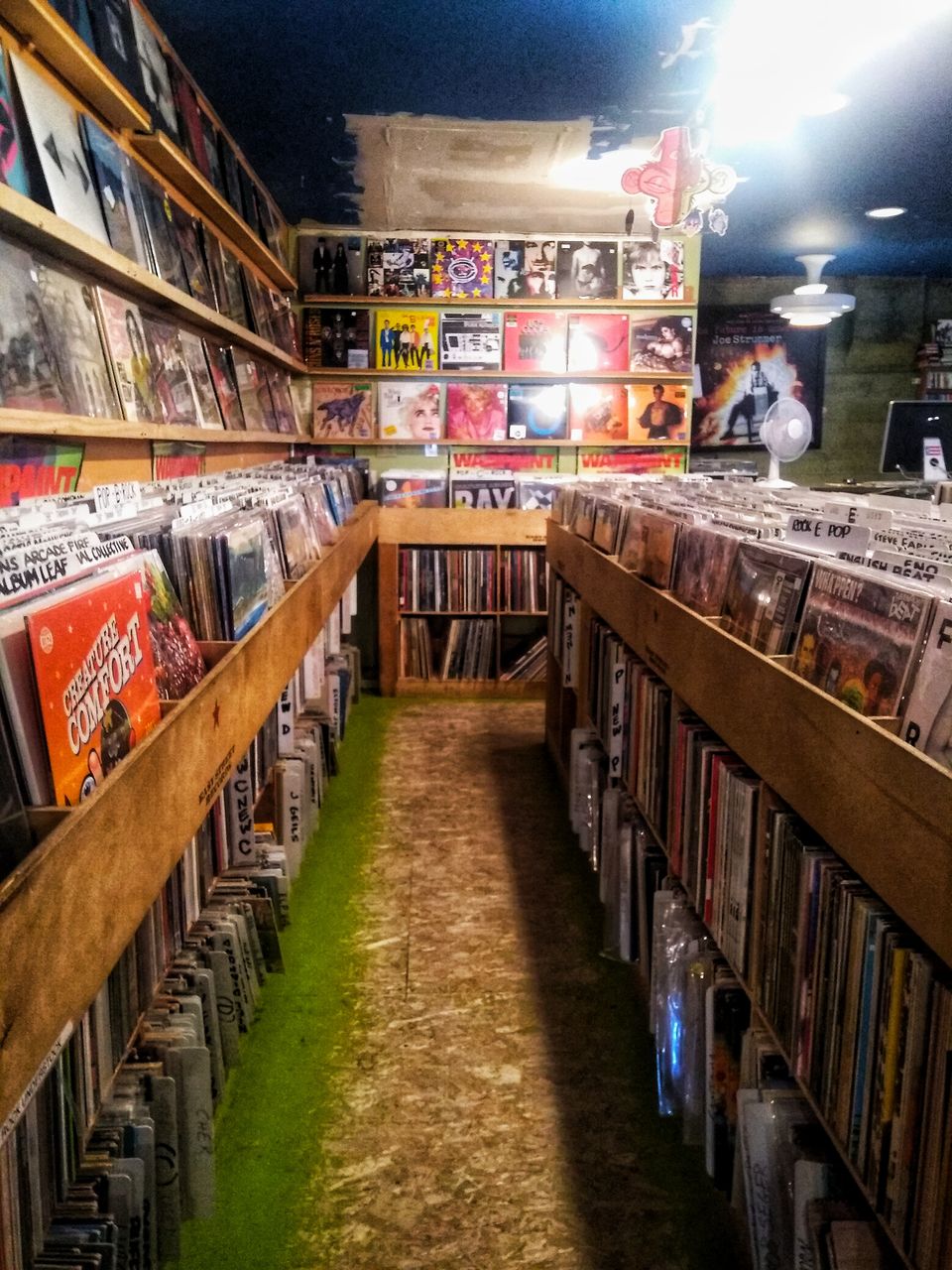 This is one of the most comforting, easy going and diverse place for a brunch. Located in West Seattle on California Ave, this place is a record store and serves American breakfast all day. I absolutely love how they have their dishes named after some famous artists. My favorites here are James Brown, Johnny Cash Special, Los Lobos and Frances Farmer French Toast.
7. Lowell's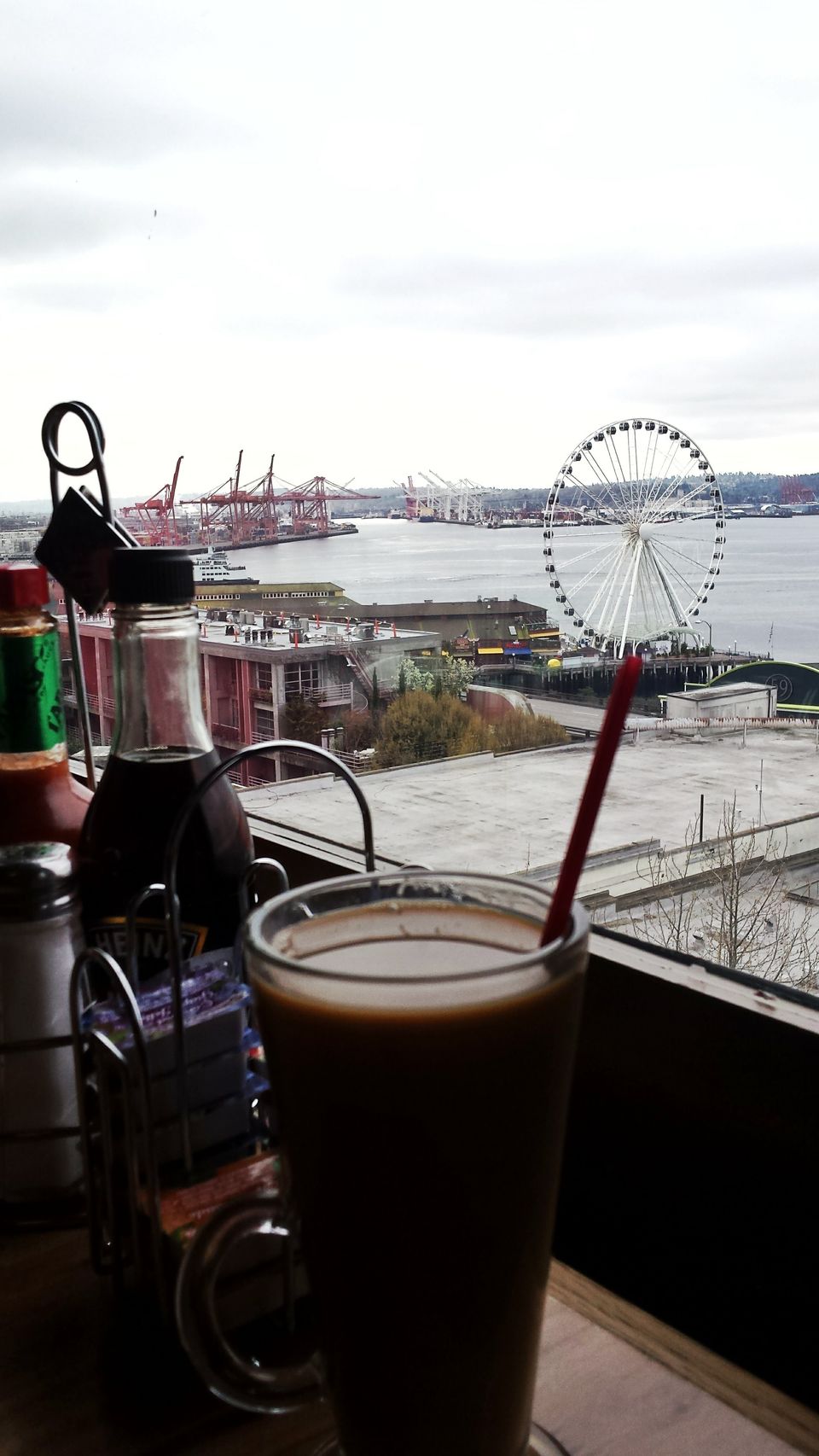 In Pikes Market, this place is perfect for a quick breakfast after a morning walk in the Sculpture Park. We usually take lime bikes from sculpture park to the market, drop them off at the entrance, enjoy the morning crowd, the sun and the beauty of the puget sound in the backdrop. Lowell's is a small restaurant located inside the market. They serve some amazing and filling breakfast from 7:00am to 11:00am. Old Fashioned Buttermilk Pancakes, Northwest Dungeness Crab and Dungeness Crab Omelet with some Irish Coffee are some of my favorites.
8. Ludi's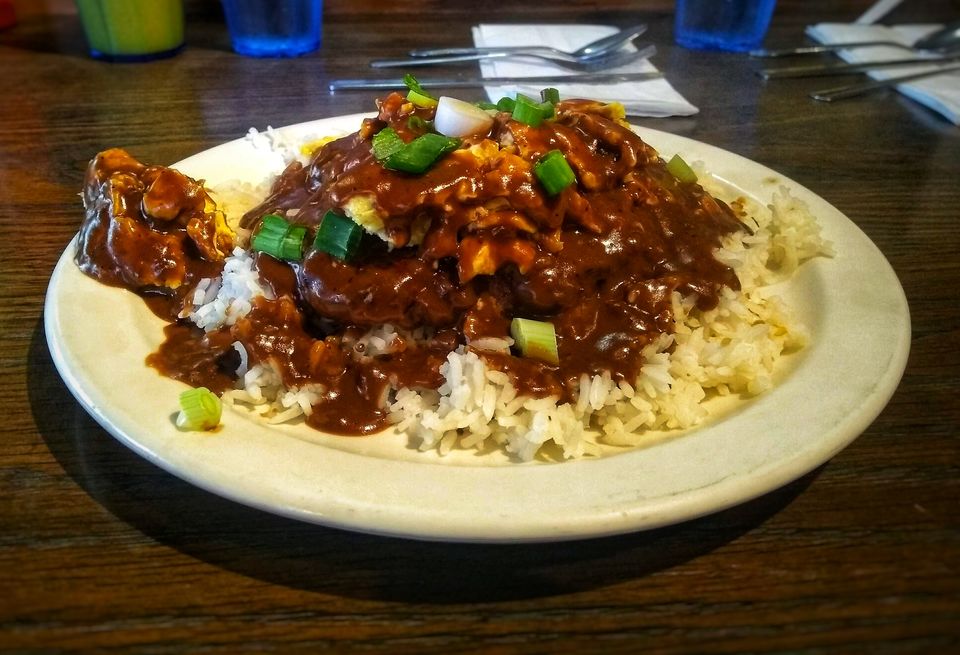 We were contemplating between Lowells and The crumpet shop one day and decided to go for Lowell's. However, the space upstairs was full and we didn't want to sit downstairs. We ended up walking towards 1st avenue where we came across Ludi's. It looked packed as we could see people waiting outside the restaurant. We went inside and sat at the bar. This is another all day breakfast place with some amazing options to choose from, they also serve Filipino breakfast. Loco Mocco, Longsilog, Biscuit and sausage gravy, 3 pieces of fried chicken with mashed potatoes and gravy are some delectable dishes. You will definitely feel like coming back to this place due to the homely environment and their hospitality.
9. LOLA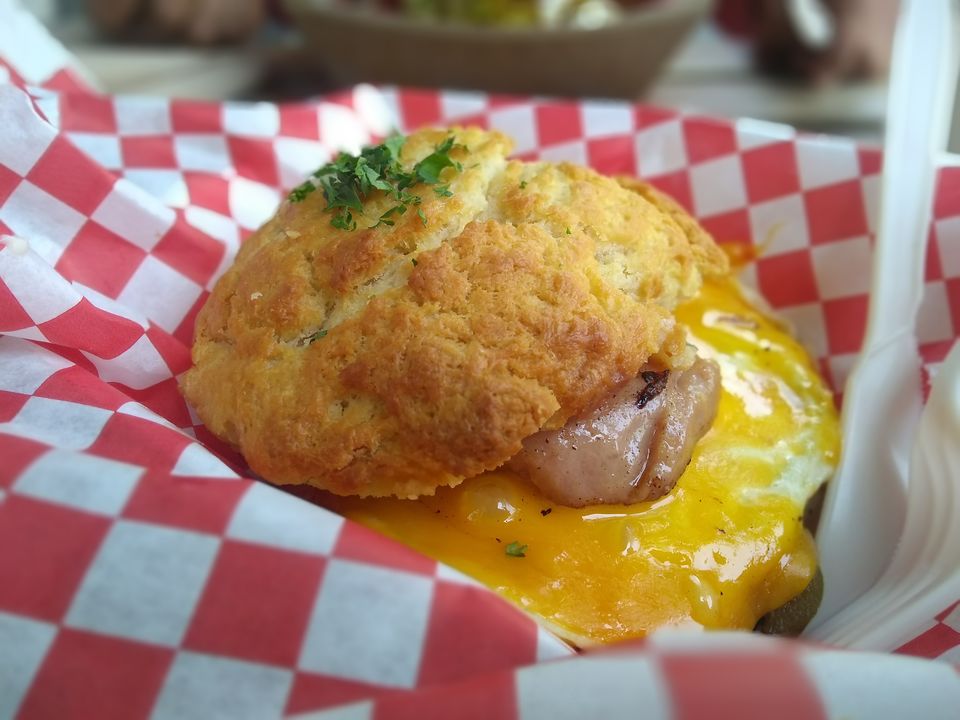 While walking to work I came across this place which looked pretty fancy from the outside. Seeing people wake up early in the morning and eat some good breakfast here reminded me of my school days when my mom would never let me leave the house empty stomach. Which is pretty much the norm now that I live by myself! So one day I and my friends Ashly and Chetan decided to go here for breakfast before work. We were glad that we did. Located on Virginia street and 4th avenue, this place is right in the heart of the downtown and serves some really comforting portion of breakfast.
10. Biscuit Bitch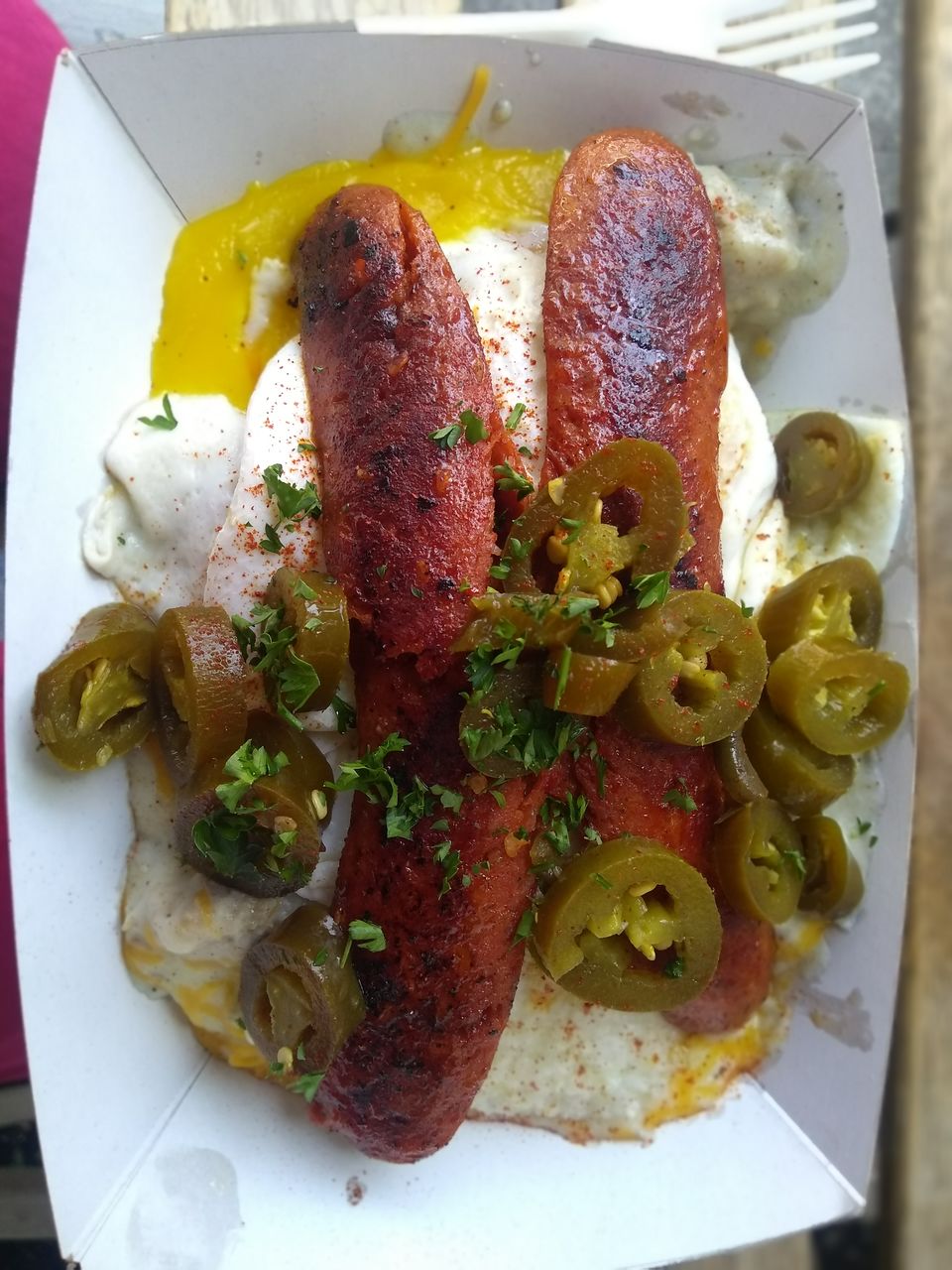 This place has its own unique flavor. Known for its variety of delicious biscuits, its a must try. The restaurant is located on 3rd avenue and what I love the most about this place other than their awesome food and Southern charm is the friendly staff. Cafe Lieto on 1st avenue also serves small bites from Biscuit Bitch along with some good coffee. I love spicy food and this place is not afraid of the spice, thats what makes Hot Mess bitch one of my most fav's. Easy Bitch and Gritty Scrambled cheesy bitch are some of my other favorites here.
11. Bacco's Cafe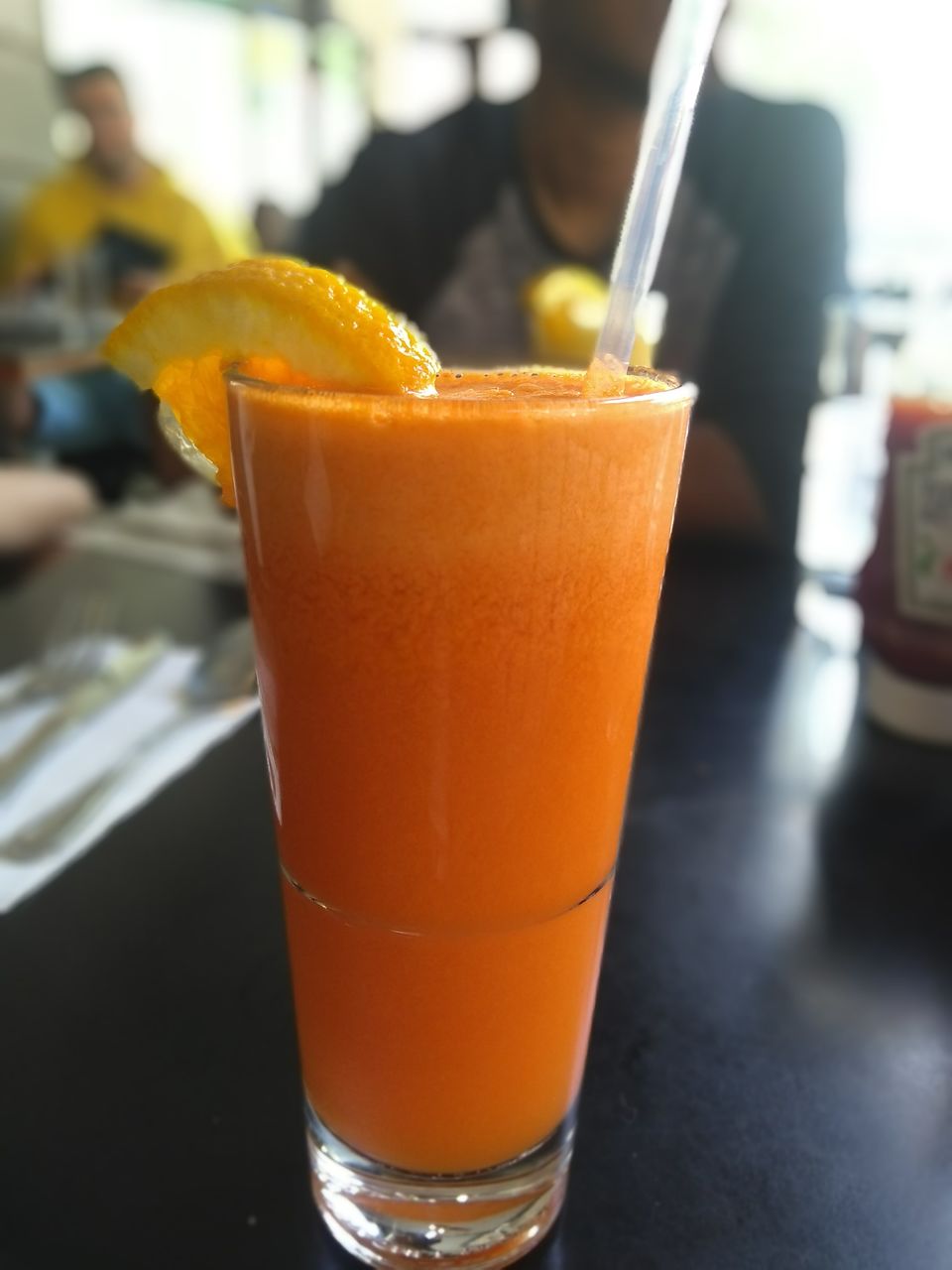 On 1st avenue near Pikes Market is this quaint little place with small seating available inside and outside, during summer. Their interesting mixture of fruit juices and sassy names will immediately grab your attention. It's not hard for me to choose between wine and fresh juice. It is perfect to recuperate from a hang over! Their Dungeness Crab omelet, Ratatouille combined with some fresh juice options like Verona, Ravena and Milan are absolute delight.
12.West Ward Seattle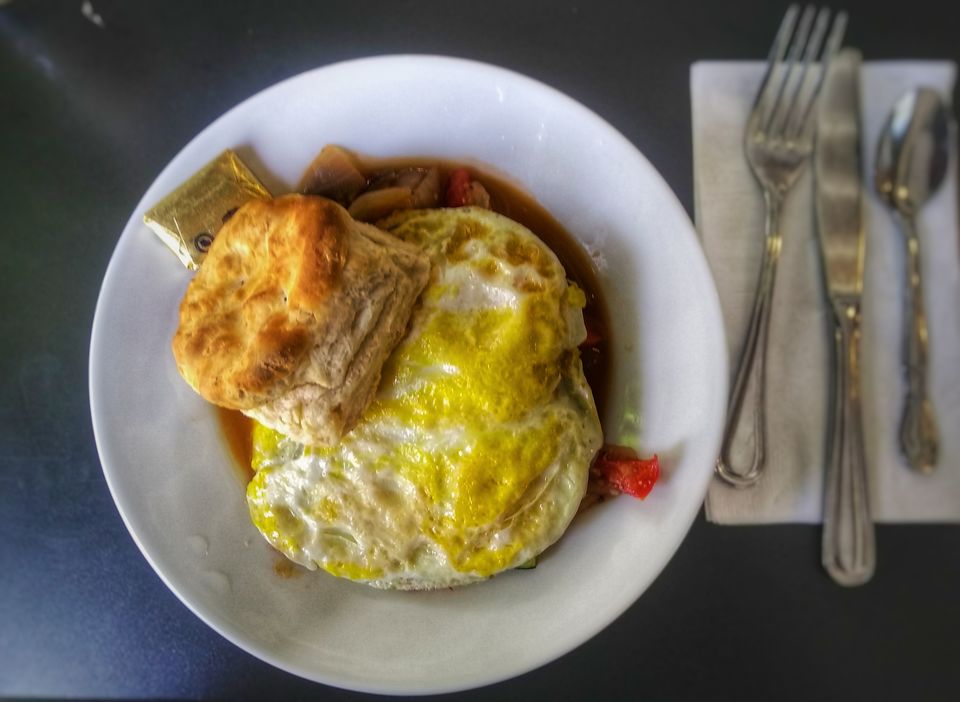 With a view of SLU from their Patio, this place is definitely unique in terms of their brunch menu and location. If sitting in the patio, sipping some mimosa's while enjoying the beautiful view of the lake on a sunny day interests you, this is the perfect place for you. They have some great options to choose from such as Dutch Baby Pancakes, Fried Pacific Oyster roll, Smoked Fish Benedict, Avocado Toast are some of my favorites. It gets crowded during summer and you might need to make a reservation.
This is my list of some of my favorite brunch places in Seattle. If in the city, do give them a try ????