Lovingly called the Emerald City, Seattle is famous for its multicultural vibe, booming music scene and caffeine addiction among a host of other things. With pristine landscapes surrounding it, it's easy to see why so many people are ditching San Francisco, California for Seattle, Washington. Here are 7 reasons you should do the same!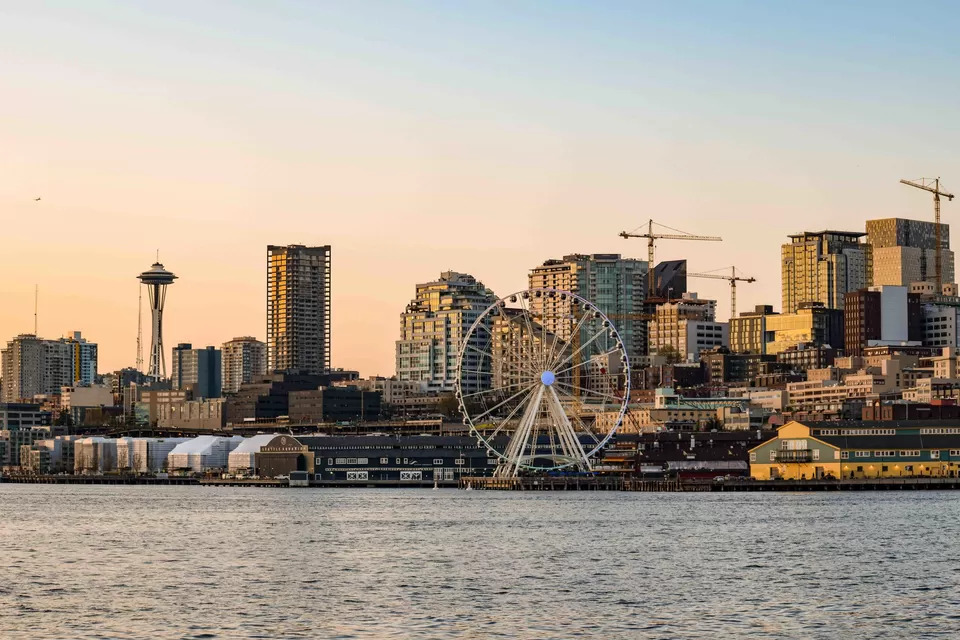 1) You can spend a lifetime at the Pike Place Market
Some days you want to buy paintings, fresh flowers, fish, and pajamas and you want it all from the same place. Pike Place should be the first stop on every Seattle itinerary. One of America's oldest Farmer's markets, Pike Place started with a few stalls in 1907 and has since grown to become a Seattle landmark. Swarming with shoppers, the bustling market is home to countless galleries, shops and cafes. No trip to Seattle is complete without experiencing Pike Place. San Francisco, California does not have a venue like this!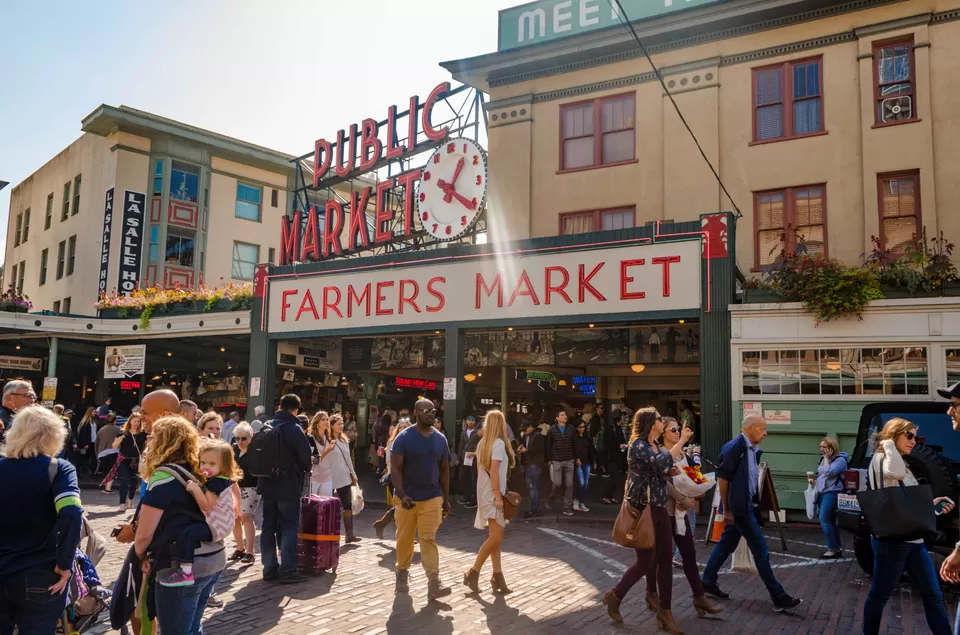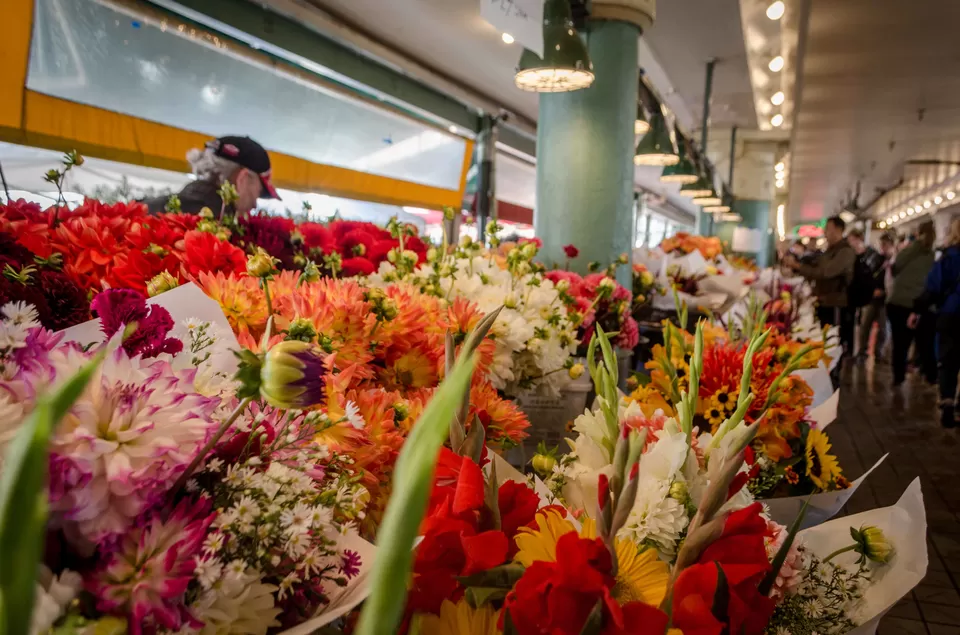 2) You're never too far away from jaw dropping landscapes
No major city in America is as immersed in natural beauty as Seattle. Seattle, Washington is blessed with breathtaking views of the Cascade Mountain Range on one side and the Puget Sound on the other. Continental United States' fourth tallest mountain and an active volcano, Mount Rainier, is just a couple of hours from Seattle. There aren't many cities that boast of a view of an active volcano from downtown!
There are several beautiful hikes, lakes and waterfalls close to Seattle. One of the most popular things to do in Seattle is to take day trips to the Goat Lake or Hidden Lake that are attractive getaways from Seattle's urban setting. Not too many snow-covered peaks around San Francisco, California eh?
3) Seattle has the best coffee, period
In Seattle, there is no such thing as a mediocre cup of coffee. With the most coffee shops per capita in the country, the Emerald City is the official coffee capital of the US. Locals count getting a cup at Analog Coffee or Zeitgeist Coffee as one of the most important things to do in Seattle. Wanna hear a funfact? Seattle has the world's first Starbucks and they're still servin'em hot!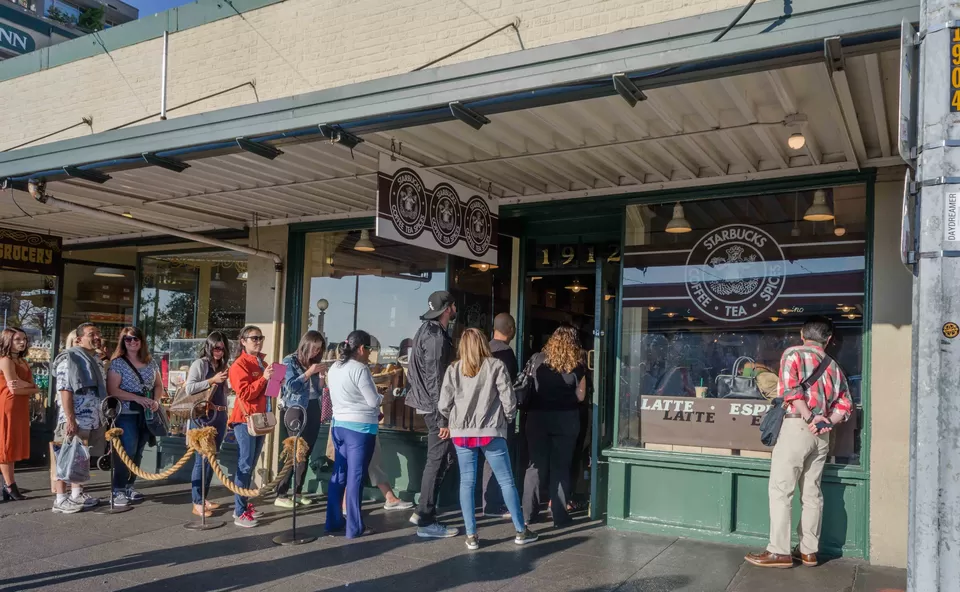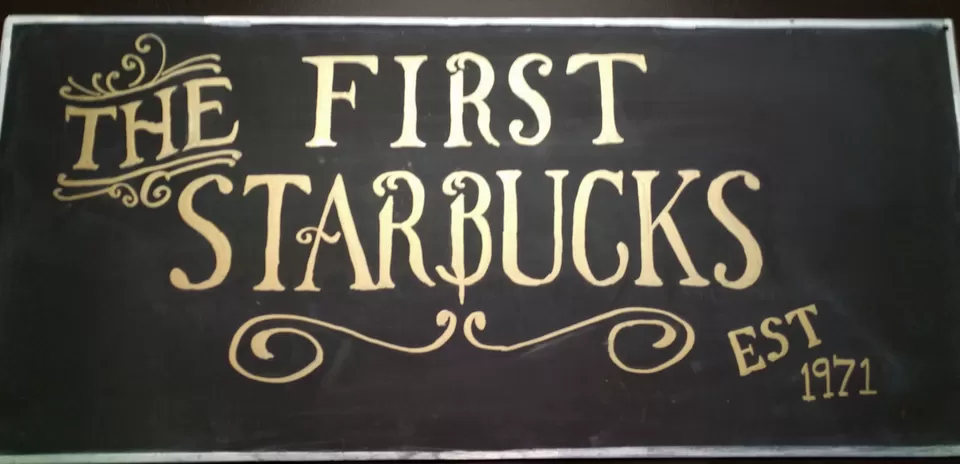 4) The B.E.E.R (Brew.Enjoy.Empty.Repeat) culture
Cheers, Salut and Prost are probably the most common words used around the city. Seattle's obsession with beverages has spilled (pun intended!) beyond coffee. Hundreds of master brewers across the city deliver a solid line-up of IPAs, porters and stouts, so much so, that it is nearly impossible to go wrong at almost any brewery in the city. Seattle's centuries-old obsession with brewing has led to unique taprooms, gastropubs and beer gardens mushrooming on the regular. This city is definitely a beer lover's paradise. San Francisco, California are you listening?
Be sure to try Georgetown Brewing Co, Pike Brewing Co, Freemont Brewing Co and the Seattle Beer Co!
5) Marijuana is legal (if you're into it)
The state of Washington voted to legalize recreational use of marijuana in 2012. If you'd like to give it a shot, try Herban Legends, an authorized retail pot store. This wonderland is a 5 minute walk from Pike Place Market, conveniently located on the corner of Bell St. and Elliott Ave. Their mission is to provide the coolest pot experience that anyone will ever have anywhere and boy do they deliver ;)
Though San Francisco, California is working on introducing such laws, they're still a fair bit away from implementation.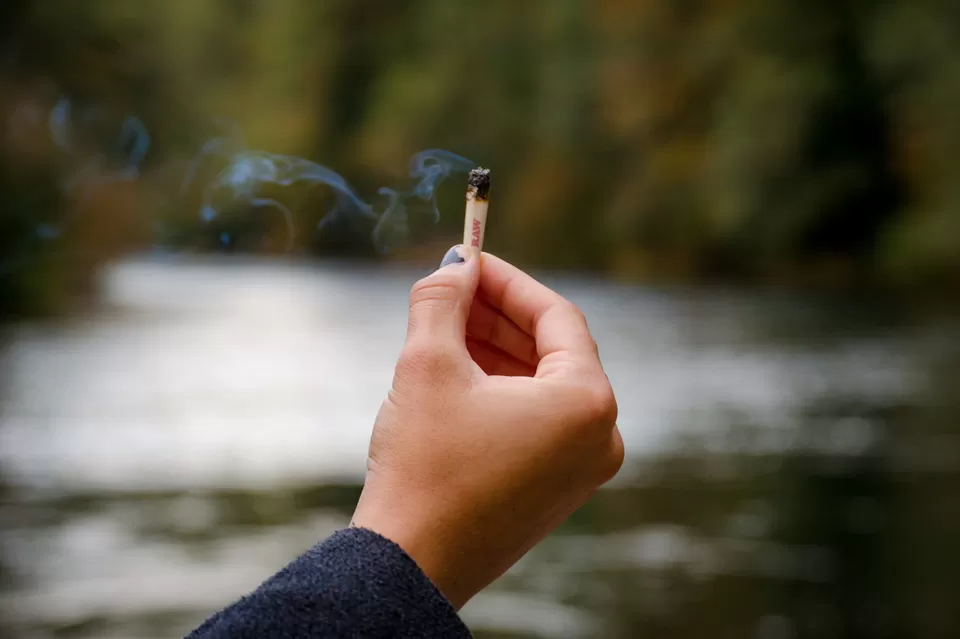 6) It's always Eat O'Clock in Seattle
Seattle, Washington is an absolute goldmine when it comes to food. You will find the greatest food at creative, local joints instead of top-end restaurants. It may not be fancy, but it's often homemade, filling and well-priced. Try the fresh fruits at Pike Market or the Piroshkies at the legendary Piroshky Piroshky right across the street. Butter paneer pizzas at Can Am Pizza, Burritos the size of babies at Gorditos, exquisite Oriental fare at Noodle Nation, you name it, Seattle's got it.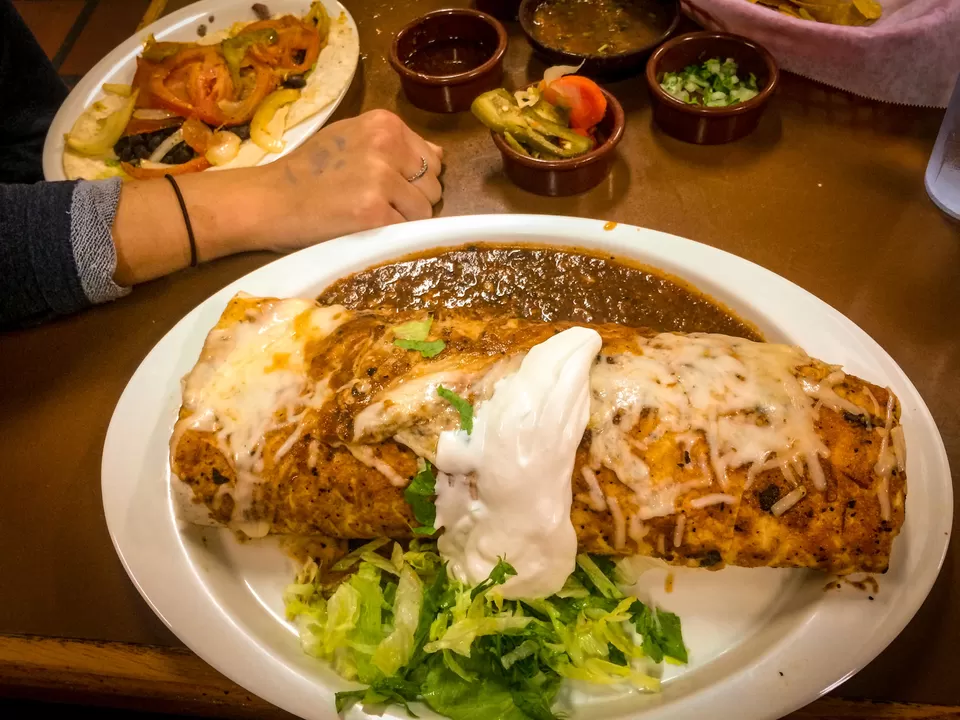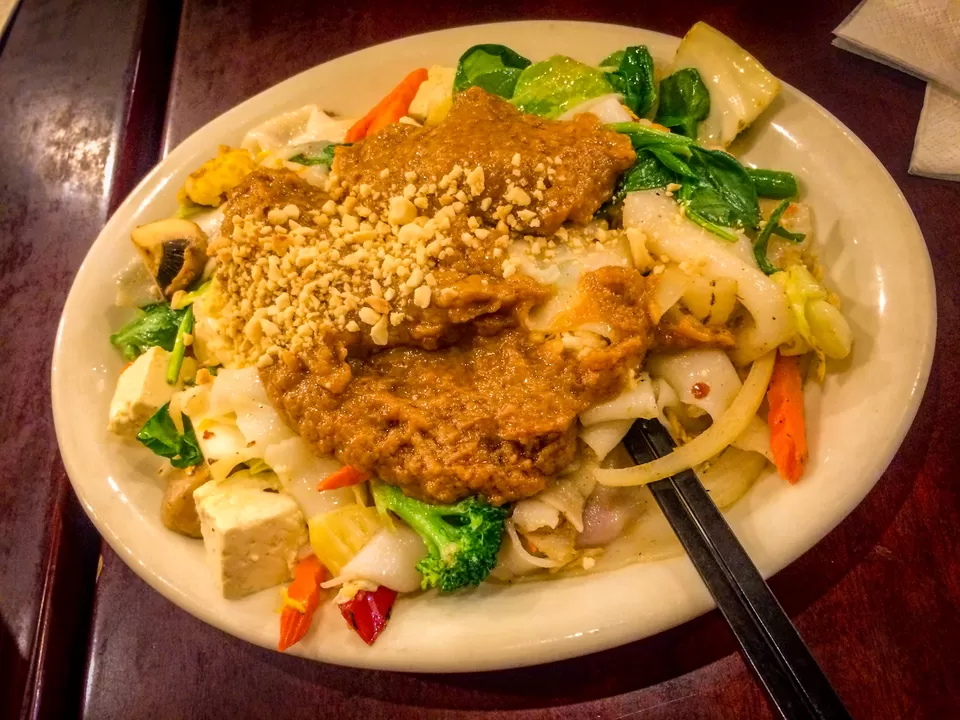 Perhaps one of my favorite things to do in Seattle was getting breakfast at an intriguing restaurant called Biscuit Bitch?! 'The Bitch' is a local favorite and serves Southern-style breakfast and killer coffee. The queues are understandably long and you will repeatedly need to say "bitch" to order your food because that's what all their dishes are called! Make sure this restaurant is on your Seattle itinerary.
7) Whale sightings are super casual
The waters surrounding Seattle, Washington are teeming with wildlife of all shapes and sizes. Puget Sound also happens to be the best place to see Orca Whales in the United States. Witnessing the sheer size and beauty of these incredible creatures in their natural habitat is one of the most wonderful things to do in Seattle.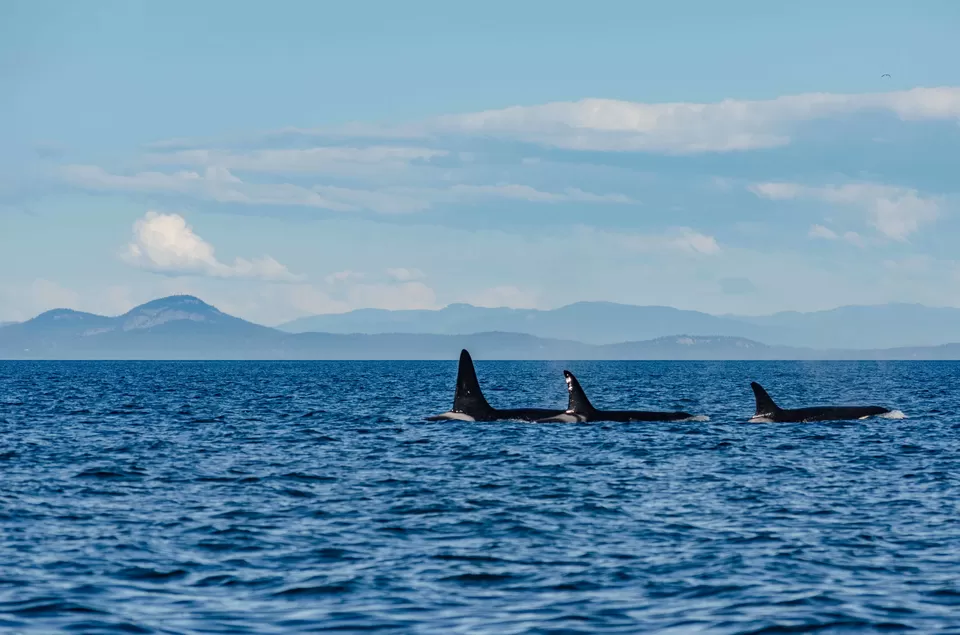 If you're arriving by air, you'll most likely be flying into Seattle–Tacoma International Airport (SEA). From here you can ride the Central Link Light Rail (USD 3 one way) for 30 minutes to get to downtown to kick start your Seattle itinerary.
Best Time to Visit
The best season to visit Seattle, Washington is definitely April through September. You are guaranteed lush green meadows and beautiful flower blooms. It is also the best time for hiking and other outdoor activities. Make sure you pack a waterproof jacket, rains are unpredictable in Seattle.
Where to Stay
Staying at Downtown, Belltown, and South Lake Union is convenient for accessing Seattle's attractions. However, these areas can get expensive, especially in the summer. If you're a budget traveler, try setting up yourself at an Airbnb at the University District.
Getting Around
Seattle, Washington is easy to navigate with a wide variety of transportation options. King County Metro Transit provides bus service in downtown Seattle and outlying neighborhoods in King county. King County Metro also has a mobile app for iPhone and Android. The city centre is also served by Seattle Centre monorail and Seattle Streetcar. Most of the attractions in the above Seattle itinerary are located in and around downtown.
It would be a good idea to get an all-day pass ($8) that can be used for unlimited riding on all local public transit (excluding the Seattle Monorail and Washington State Ferries). Transit pass value covers $3.50 per ride.
Have any questions about Seattle, Washington or San Francisco, California? Want more ideas for your Seattle itinerary? Drop me a line!
A traveler at heart, I have been to 20 countries on 6 continents. My favorite experiences are plunging in to sub-zero Antarctic waters, renovating a Buddhist monastery in Sri Lanka and hiking Borneon jungles. I am also an engineer, a public speaker, a sustainability believer and a polar explorer. Follow my misadventures on www.passportuncontrol.com and Instagram @geeknextdoor