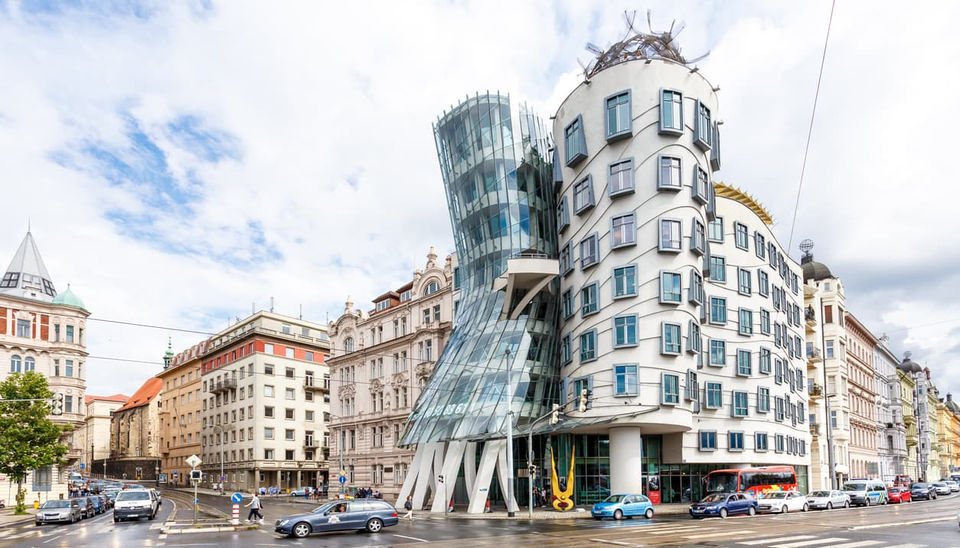 Residential, commercial, or industrial, it's amazing when architects go to town with an original design. Whether they build something quirky, unique, or just plain funky, witnessing their creative vision brought to life is one of the reasons why people love to travel. And if you thought that the only building in the world that can blow your mind is 'Burj Khalifa', have a look at the below list of 6 buildings that will change your thoughts.
1. Guggenheim Museum, Bilbao.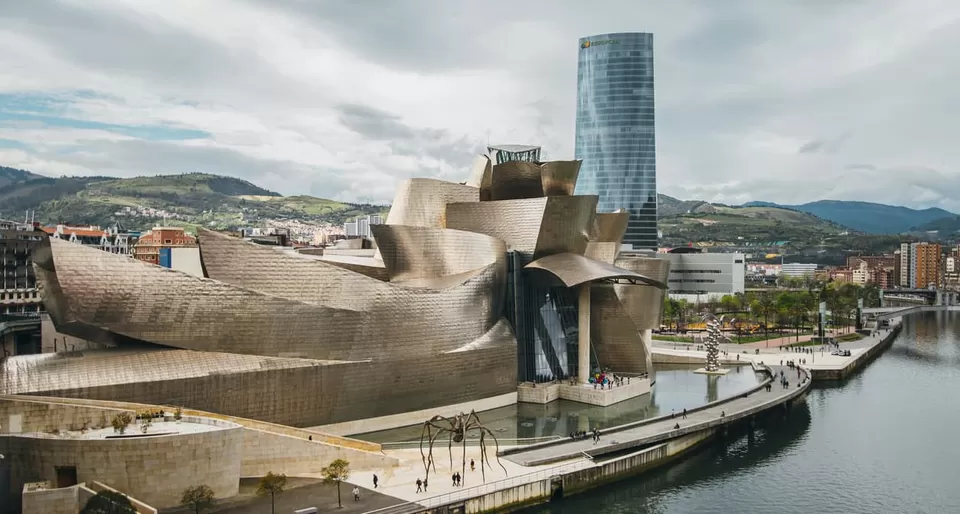 Spain's grittiest northern industrial town upped the glam factor when it welcomed the Guggenheim to the banks of the Nervion River. This Frank Gehry classic was inaugurated in 1997 and has been a favorite with locals and visitors ever since. Inside you'll discover modern and contemporary art, but it's the external design that stuns visitors. Its random, titanium-clad curves catch the light, leading the New York Times Magazine to praise its "mercurial brilliance".
2. Dancing House, Prague.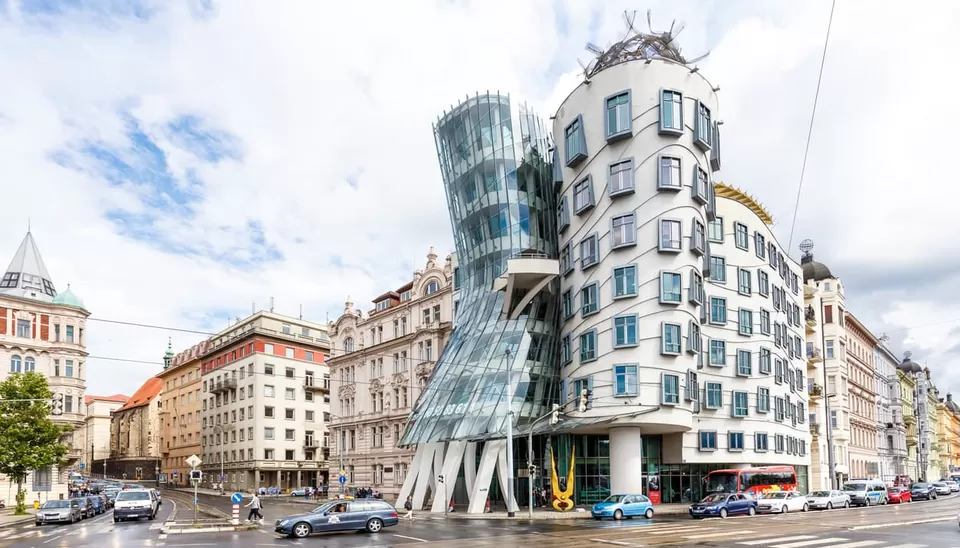 The distinctive shape of the Dancing House makes it one of the Czech Republic's (and Europe's) most recognizable buildings. First nicknamed Fred and Ginger after the famous dancing duo, it polarized opinion in the city. The then-president Havel loved it, but some of Prague's residents felt it was incongruous against the city's many Baroque and Gothic structures. Love it or hate it, you have to agree the Dancing House makes quite a statement and that in itself is pretty cool.
3. Mezquita, Córdoba.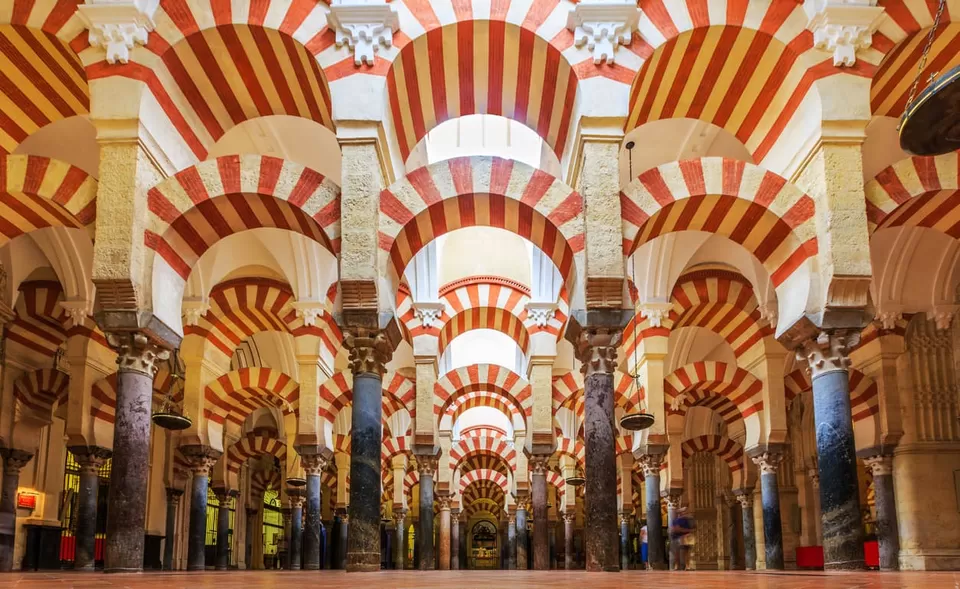 Proving that a building doesn't have to be new to be cool, Córdoba's Mezquita is a treat for the eyes. This is one of the finest examples of Islamic architecture anywhere in the world. Its repeated arches create the illusion of space even when tourists crowd its cavernous interior. Originally a mosque, converted to a cathedral in 1236, this is one of Spain's most incredible buildings.
4. Bird's Nest Stadium, Beijing.
Officially called the National Stadium, the latticework of this Beijing sporting venue gave it the nickname "Bird's Nest." Designed by Herzog & de Meuron, it employed Chinese artist Ai Weiwei as artistic consultant, bringing to life a grand vision. The stadium opened for the 2008 Summer Olympics, and has mostly remained a tourist destination. However, it will be used again for the 2022 Winter Games.
5. Lotus Temple, New Delhi.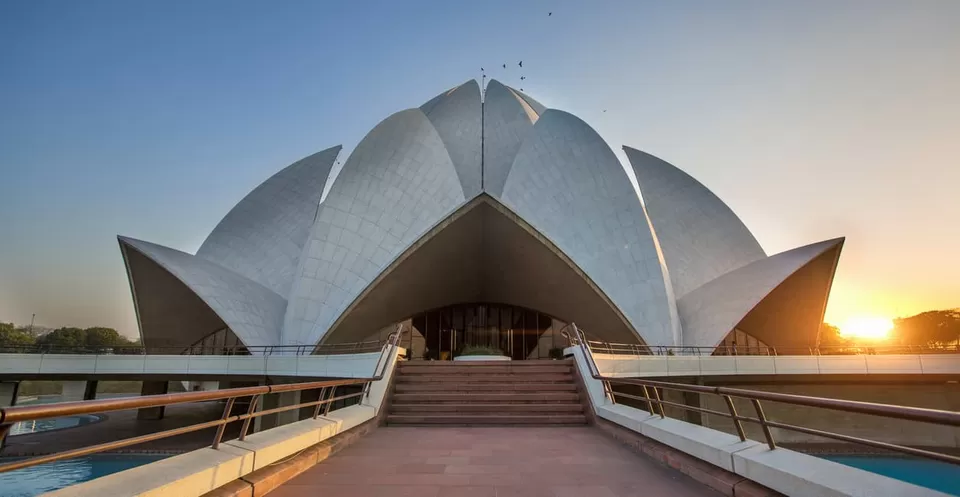 The award-winning Lotus Temple has been a crowd pleaser since it opened in 1986. This elegant Bahá'í place of worship features 27 marble-clad petals, with trios forming a nine-sided flower. With a capacity for 2,500 people, the building has attracted visitors from all over the world, making it one of the most visited buildings.
6. The Chapel of the Holy Cross, Sedona.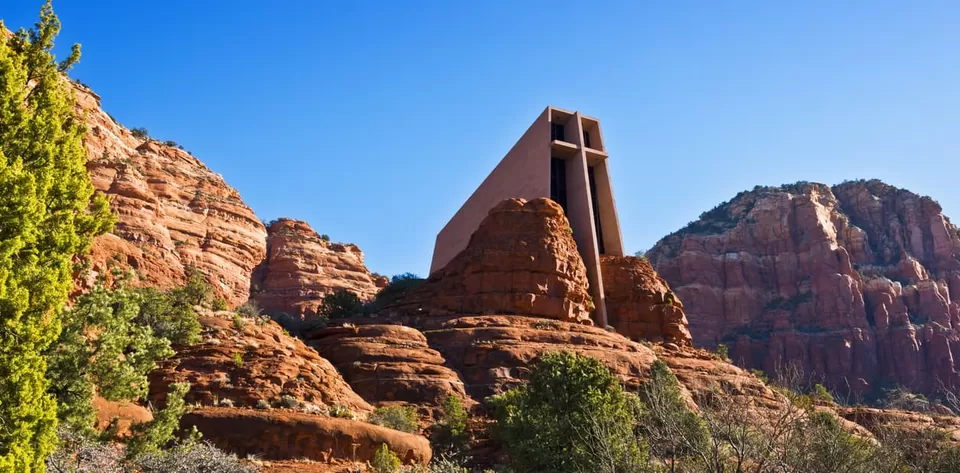 Striking in its simplicity and making use of its gorgeous natural setting, this church in Sedona is a staple of the American West. The Catholic church rises out of the red rock face, its stained-glass windows glittering in northern Arizona's near-constant sunshine. Completed in 1956, the church has become a growing attraction in an area already characterized by gorgeous scenery.