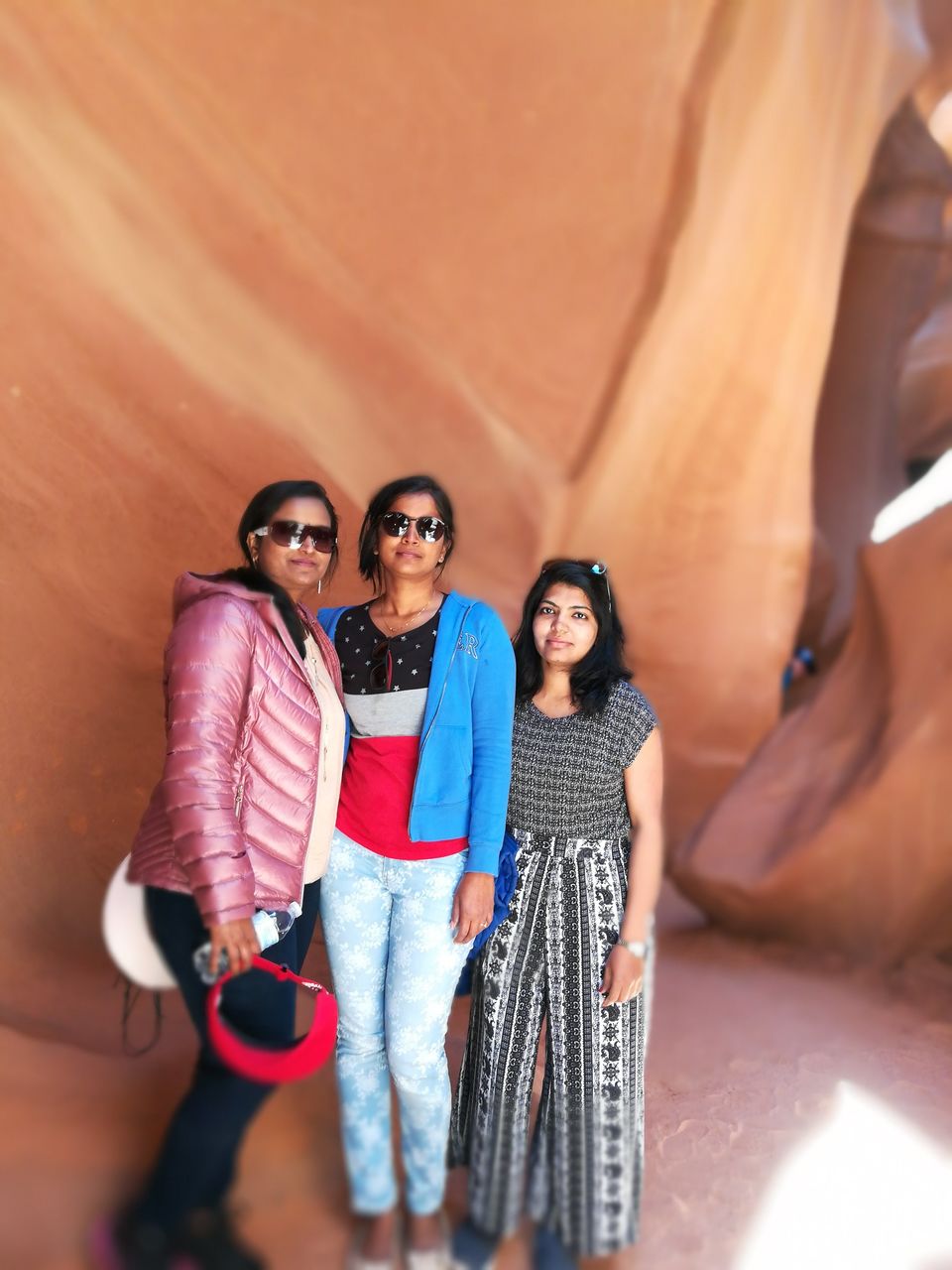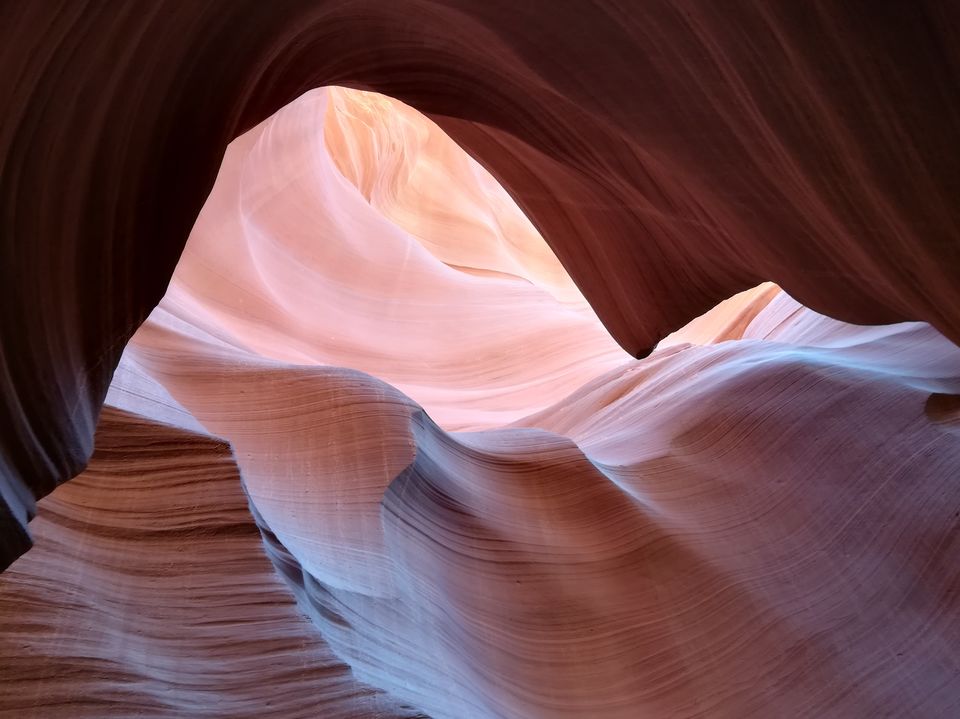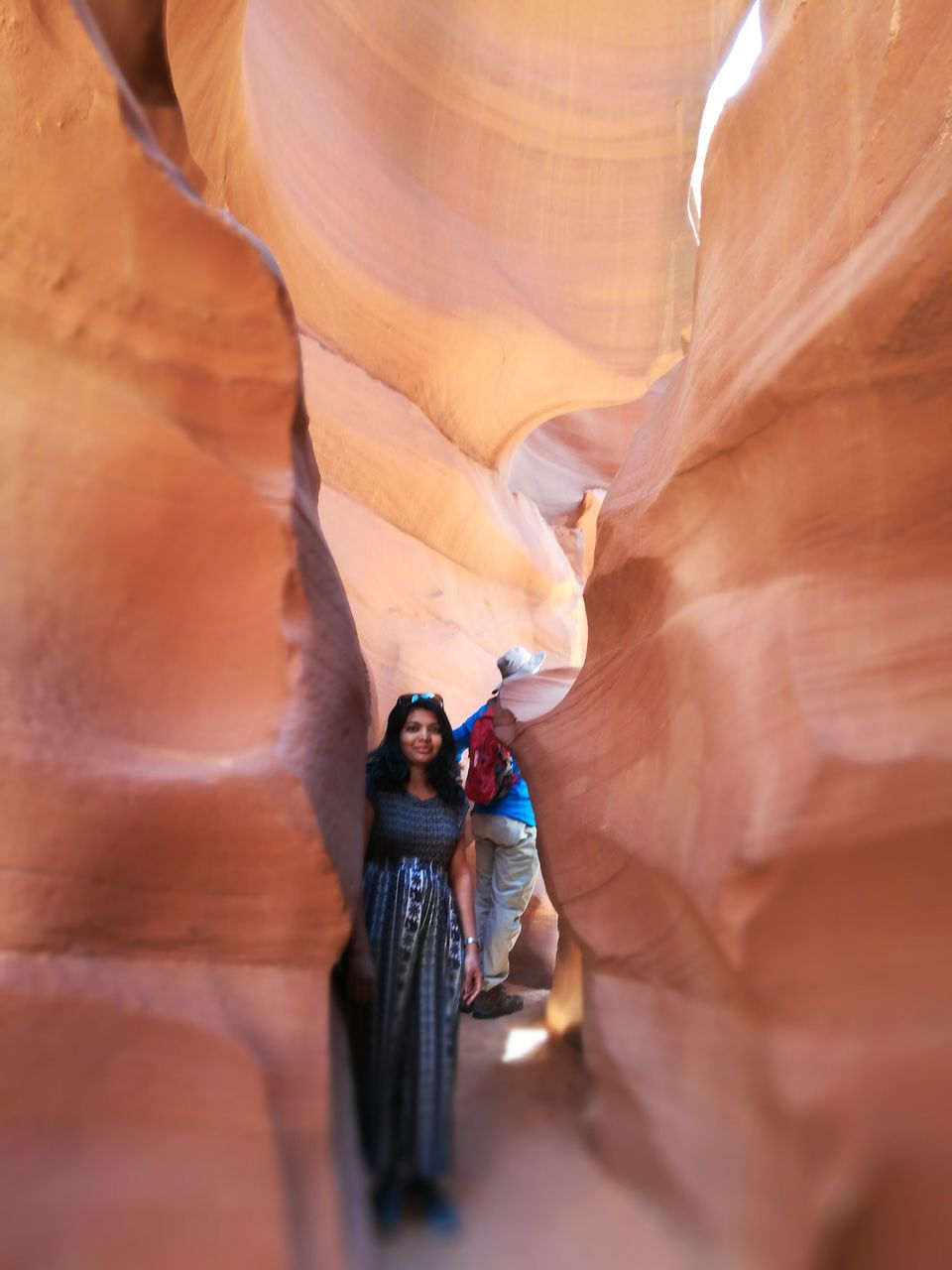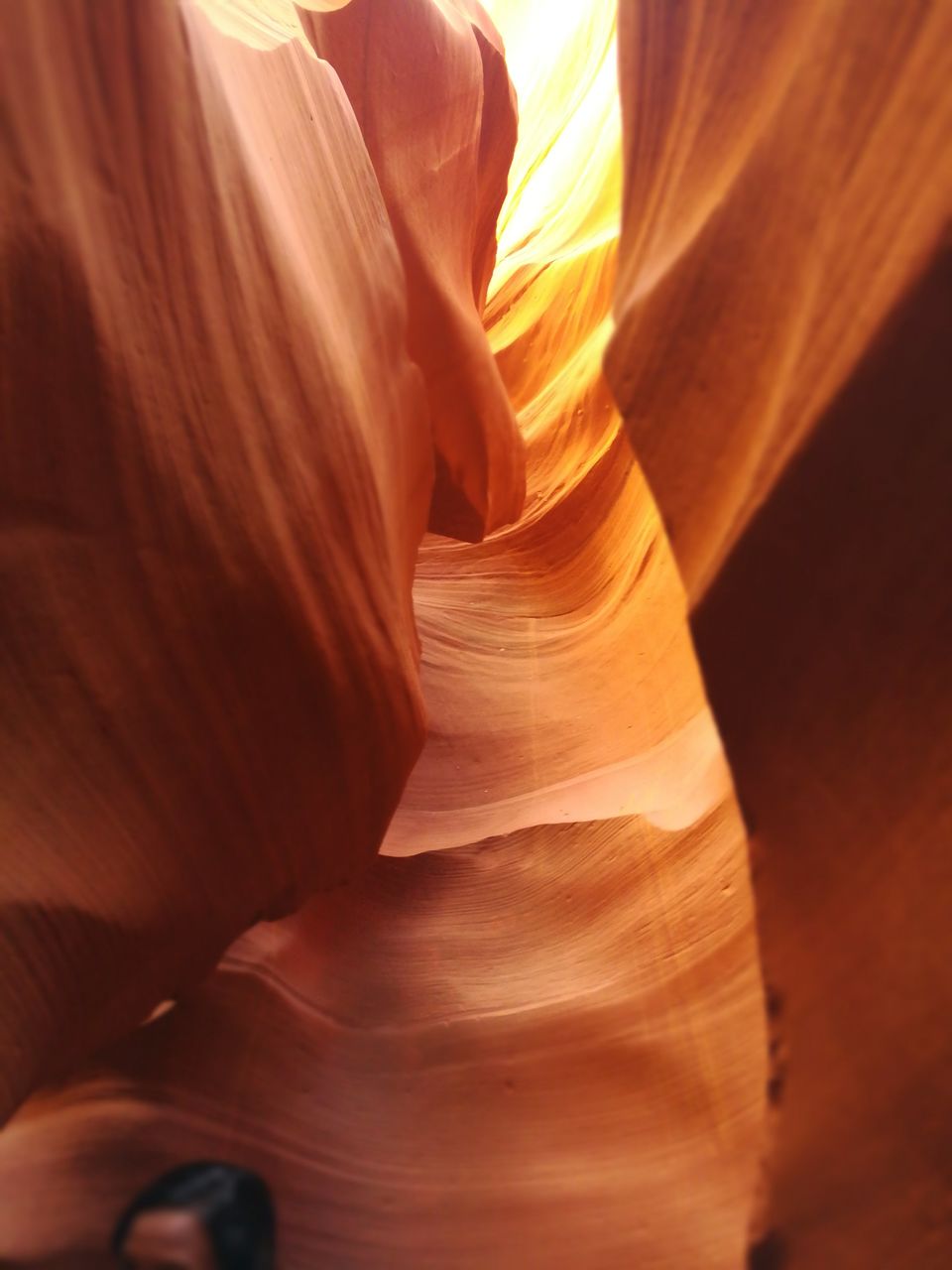 Last summer, we did a few places in the western part of United states over a period of 9 days but that is a story for some other time. The most memorably part of that trip was my time well spent in Antelope canyon. We did a 2 hour trip into to the canyon(one need to reserve a tour upfront). The canyon as they say was formed due to the natural erosion caused by both river and air giving it a sculpture's touch. Every aspect of the canyon seems to be portraying something that the nature wanted to tell us.
Wait, I am not done with the best part yet though. Pick your tour slot preferably during early mornings as summers(the best time to visit canyon) gets really hot with temperature going over 40 C during noon, so you can see how light give's a magician touch to the place. I have seen a lot of light shows but what happens here is unmatched. You would see the colors of the rocks around you change in minutes. If you have an eye for the photography, believe me, you wouldn't feel like leaving the place.
This place is situated amidst many other national parks in Arizona state and makes up a perfect 3-4day getaway from California. While visiting this, you can make plans to cover the nearby grand canyon, bryce canyon, Brian national parks. There are few other spots en-route like sedona national park, horse shoe bend which can make up the plans for the rest of your day.