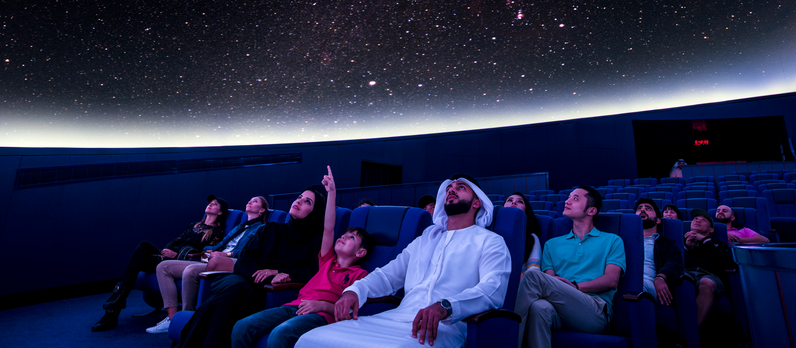 Remember the times you watched special programmes on TV with your family on New Year's Eve or when you went out with your family to the neighbourhood community centre to welcome the promising New Year?
These memories might be slowly becoming vague as we are spending lesser time with our families because of our busy schedules, our travel goals and the desire to spend time with friends and special ones. But before you go an a guilt trip, we will tell you how you can make sweet new memories with your family.
It is time you go on a long weekend trip with your family to Sharjah to celebrate the New Year. Nestled between two coasts, Sharjah is a lively emirate of modern businesses and vibrant culture. It shares its heritage through its museums and galleries, local architecture and culture-packed leisure activities that are perfect for families!
This is how you can get the best of your New Year celebrations with your family at Sharjah:
1. Dive into fun at Al Montazah Water Park: Newly renovated Al Montazah Amusement and Water Park is Sharjah's newest family entertainment destination. The 126,000-square-metre amusement park offers thrilling water rides, a leisure park and green space in the heart of the city. Al Montazah has rides and recreation options that tourists and residents of all ages are sure to enjoy. The park's offerings are rounded off by attractions such as a souks, cafés, restaurants, sports facilities and live performance venues.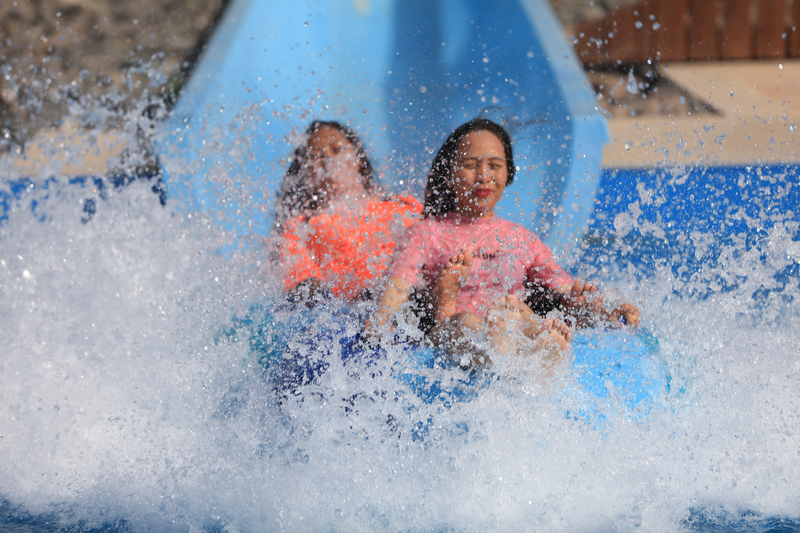 2. Get awed at Discovery Centre: Sharjah Discovery Centre is an entertainment centre designed for children aged 3 to 12 years, providing them with the opportunity to learn, discover, understand the role of science and technology in their daily life and explore the world around them in a fun-filled and relaxing atmosphere. All the activities are based on real-life situations in the most fun way.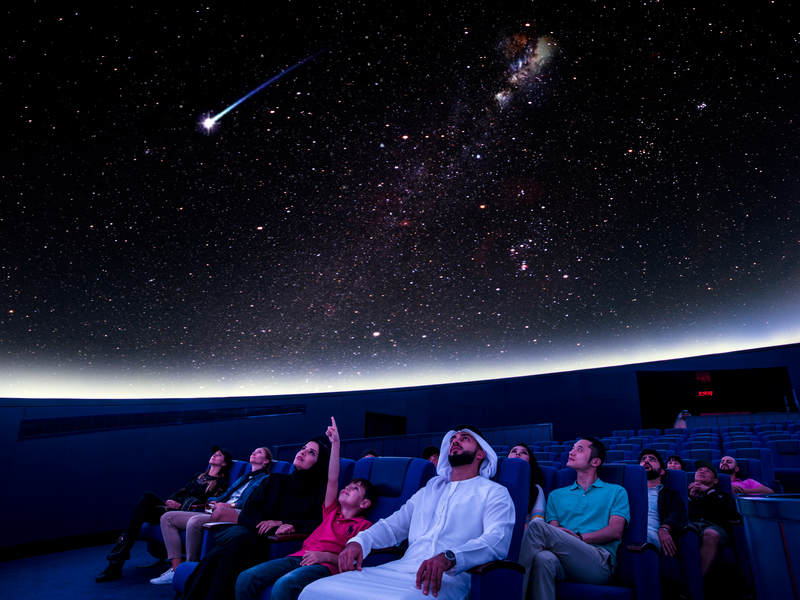 3. Re-awaken your senses at Al Noor Island: With a combination of beautiful sculptures, butterfly house housing over 500 species of exotic butterflies, peaceful literature pavilion and a fun interactive playground, this family destination in Sharjah takes you on remarkable sensory journeys and offers engaging cultural experiences. Enjoy wandering through the butterfly house, letting one of its peaceful winged inhabitants land on your hand; sit in quiet contemplation, overlooking the fountain at the literature pavilion or have an energetic bounce on the trampoline walkway beside the beautiful lagoon.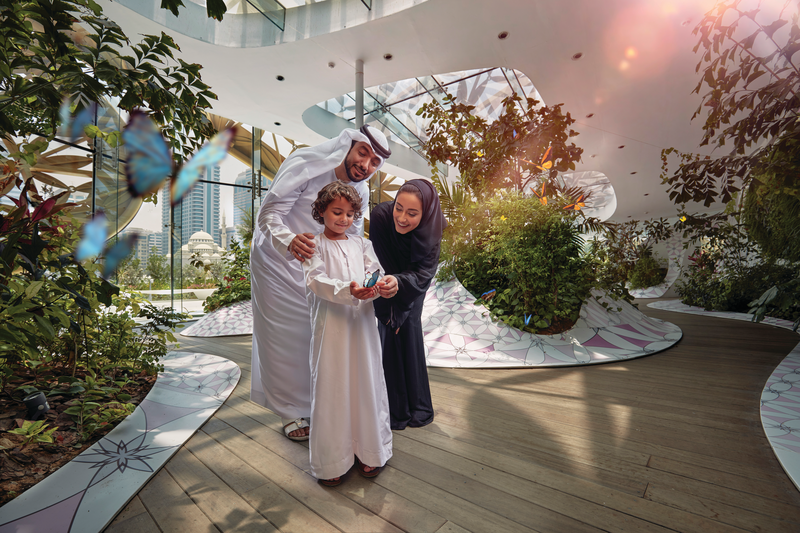 4. Witness the local marine life at Sharjah Aquarium: As an ancient port, Sharjah's history is interwoven with the sea and there is no better place to learn about the emirate's sea-faring traditions and local marine life than Sharjah Aquarium. More than 150 species, including the beautiful clownfish, delicate seahorses, moray eels, sea rays and reef sharks can be seen in the cleverly designed large fish tanks which wind through the building, displaying sea creatures in their natural habitat of rocky shores, coral reefs, lagoons and mangroves.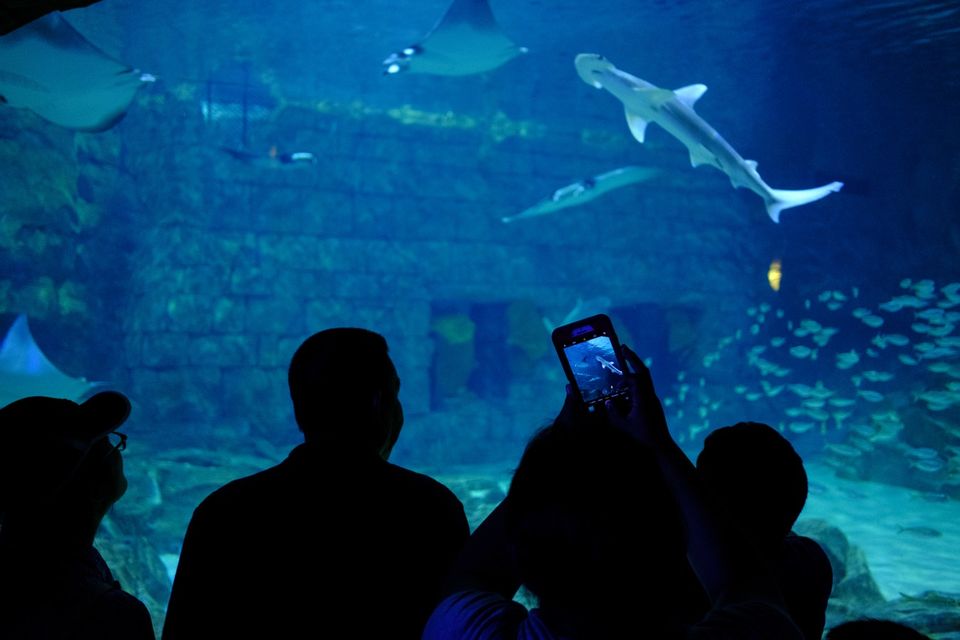 5. Go birdwatching at Wasit Wetland: The Wasit Wetland Reserve is impressive for its work with bird conservation. The aviaries are state-of-the-art and feature endangered birds that are native or migratory on the Arab Peninsula. The indoor observation hall allows for visitors to get close to the birds and watch them in their native habitats without disturbing the shy creatures. There are buggy tours around the wetland on weekends and it takes about one hour to stroll around on foot, taking time for some birdwatching in the hides.
With so many options for a great family time with kids and parents, Sharjah should definitely be your go-to destination this year end. So Hurry and Plan Now!