With a great deal of things to do in Abu Dhabi and Dubai one can conveniently end up missing the existence of Sharjah assuming it's merely a neighboring emirate where the residents of UAE work and live. Upon exiting Dubai, you will find the skyline clustered with towering high rises, that is when you'll know you are in Sharjah and once you go further in to the center, it is the place where the heart of this emirate lies. Beneath the surface of the residential area that welcomes you upon arriving in Sharjah lies a city that has plenty of things to offer for you to see and do. This city is also the only emirate in the U.A.E. with land in both the Gulf of Oman and the Arabian Gulf, thus, rightfully known as the peal of the Gulf. You'll be surprised to know that Sharjah has more preserved heritage spots in the U.A.E than those in Dubai and Abu Dhabi combined, hence, making it best emirate for sightseeing with a ton of things to do for families visiting with kids.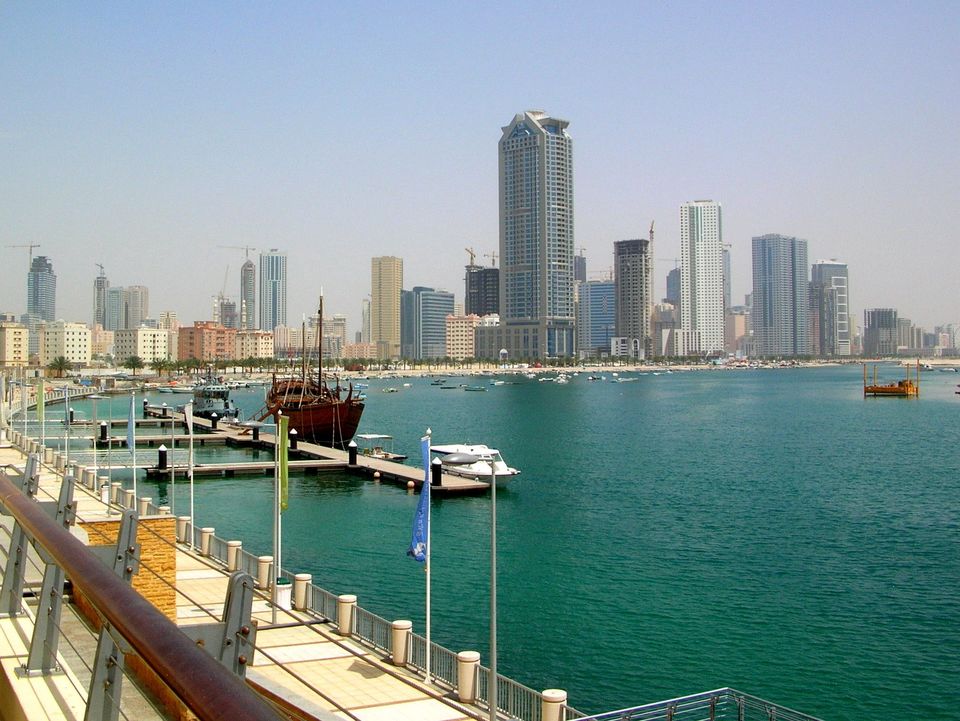 Also, known as the cultural capital of the Arab world it's deeply rooted in culture and history and is a world away from its glitzy and swanky neighbor, Dubai. Vibrant souqs, excellent museums and stunning waterfronts here will take up your time and leave you with rich memories of this emirate.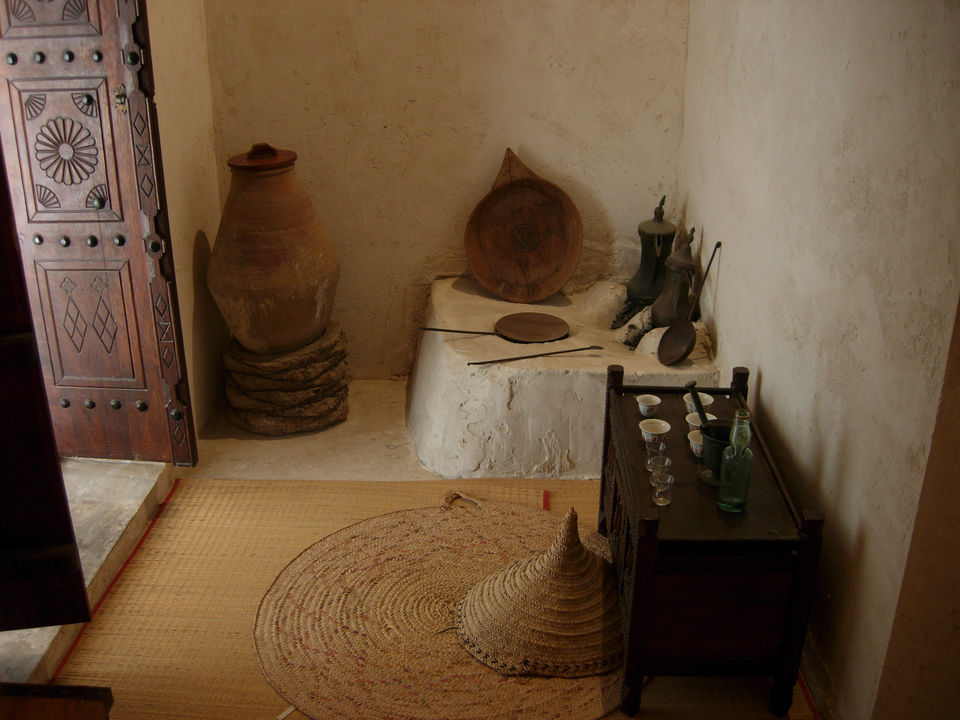 THINGS TO DO IN SHARJAH
Sharjah may not be as famous as it's glitzy neighboring emirates, however, it is definitely a great fit within your itinerary if you are visiting the U.A.E. Here are some of the reasons why: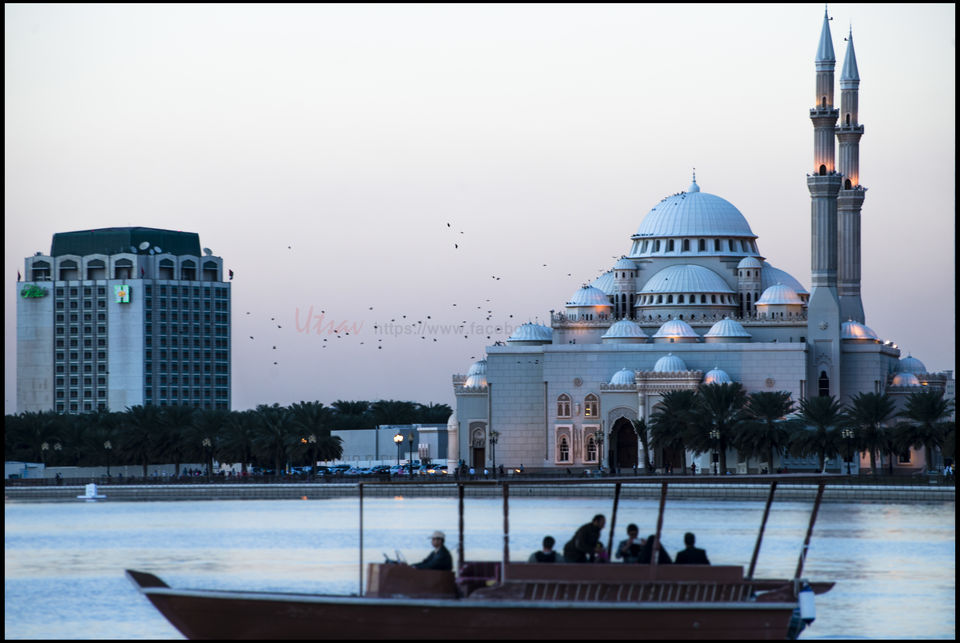 Sharjah Cricket Stadium
This stadium is not just any stadium, but, one that has created history for us Indians and given us a reason to be proud of. Most of us remember Sharjah Cricket ground because of the 1997-98 Coca Cola Cup. This is when Sachin Tendulkar led India to victory with his thrilling innings against Australia in the decisive final group game followed by another one in the finals. Do visit the stadium where the world witnessed this iconic moment in history of Indian cricket.
The Blue Souk
After Dubai and Abu Dhabi you might wonder why visit another shopping mall again in Sharjah. Well, firstly its unique architecture makes it the most photographed building in Sharjah with six spectacular buildings embellished in beautiful blue tile work. Even more reason to visit this souk other than 600 market like shops is that this mall in right next to the stunning Khalid Lagoon on the corniche. It is also known as the central market houses two types of markets: one for modern amenities and other for more traditional trades like UAE sourced jewellery and gems. And, do not miss the gallery of interesting Sharjah Artifacts like Arabic carpets, spices and antique jewellery.
Sharjah Natural History Museum and Desert Park
A must visit site in the emirates for a day full of family fun. This is one of the best places in the UAE to learn more about both animals and plants that populate or used to populate the lands of Sharjah. Here one can witness honey being made and visit the bee hive to watch bees fly in and out of a transparent tube. You can also head to their kitchen here to sample the honey with local cheese, yogurt and milk made in Sharjah. From audio visual presentations to many interactive displays like the flora hall to learn more about the plants to Arabia, this place a lot to offer to keep kids and well as adults engaged.
Sharjah Heritage Museum
To get and experience first hand the taste of desert life before at the civilization from their pre-oil days, the Sharjah Heritage Area is the place to visit. It is an opportunity to explore the authentic Bedouin Village and homes in Sharjah. Visitors are free to roam around the village, study the information provided about the houses and invasively investigate the life as long as it is done in a respectful manner. There are historic buildings on the site that has a house (Al Midfa house) with its own wind tower.
Sharjah Archaeology Museum
If you want to witness authentic artifacts that date way back to the stone age, their Archeology Museum is the place to visit. One can witness various relics like ceramics and adornments depicted during the ancient times. Highlighting and taking you through the history of Sharjah from stone age to the preset day this museum is a must visit for historians. Every item in this museum tells a story of Sharjah from the time period it's hailed and as well as its original purpose.
Arabian Wildlife Centre
A breeding center with more greenery and pleasant environment that houses wildlife that used to be local to the Arabian region and is now endangered or extinct. Many such animal species have been successfully bred here. From Arabian wolves and Caracals to less exotic ponies and camels. The breeding center however does not allow visitors and that is not an ideal environment for these animals, however, visitors have access to the adult non breeding animals and their wildlife center. The center educates visitors on the extinct species and has a children's farm where younger visitors can get hands on experience by petting and feedings camels, goats and horses.
Qanat Al Qasba
It is the activity hub of Shrajah and homes some of the most exciting tourist attractions.
Main feature of Qanat Al Qasba is the Maraya Art Centre which is a gallery curated by Giuseppe Moscatello a famous Italian artist. The center also holds a ton of exhibitions, so when you visit you might stumble up on some themed exhibition being taken place in the center. And, not to forget the "Eye of the Emirates" is right next to the Art Center. A very noticeably massive Ferris wheel that views over whole of Sharjah and is the most visible landmark.
Sharjah Science Museum
Hands on fun this museum typically an intuitive and extremely interactive exhibition hall divided into four fundamental zones: The Space show, The Static Electricity Show, The Temperature show, The Physical Law and last but not the least my favourite The Magic Show. Children and adults alike are welcome to enjoy all the amusement that science has to offer. With no monotony and being extremely educational at the same time with their weird and mind blowing experiments makes this museum a must visit for everyone visiting this emirate.
Al Noor Mosque
Sharjah is home to some beautiful and intricately designed mosques. And, that too many of them. The most visited by tourists is the Al Noor Mosque on the Al Buhaira Corniche and what make sit stand out is the fact that it is the first mosque in the city that allowed non-Muslims to enter and because of this move visitors were able to learn more about the Emirati religion and culture. Public tours of the mosque are available every Monday at 10.00AM.
Khalid Lagoon
With 1.7 million square hectares of water this tranquil lagoon amidst the hustle and bustle of Sharjah city next to the Blue Souk is truly a beautiful place to unwind and relax, especially around the sunset. In the evenings stay back or take a seat at one of the many cafes and restaurants at Al Jazeera park facing the vibrant musical fountain show in the middle of the lagoon. It is the third tallest fountain in the world the water jets of which reaches a height of 100m and is fantastic to watch. It is one of the main attractions to Sharjah and the fountain show is held daily between 4.00PM and 10.00PM