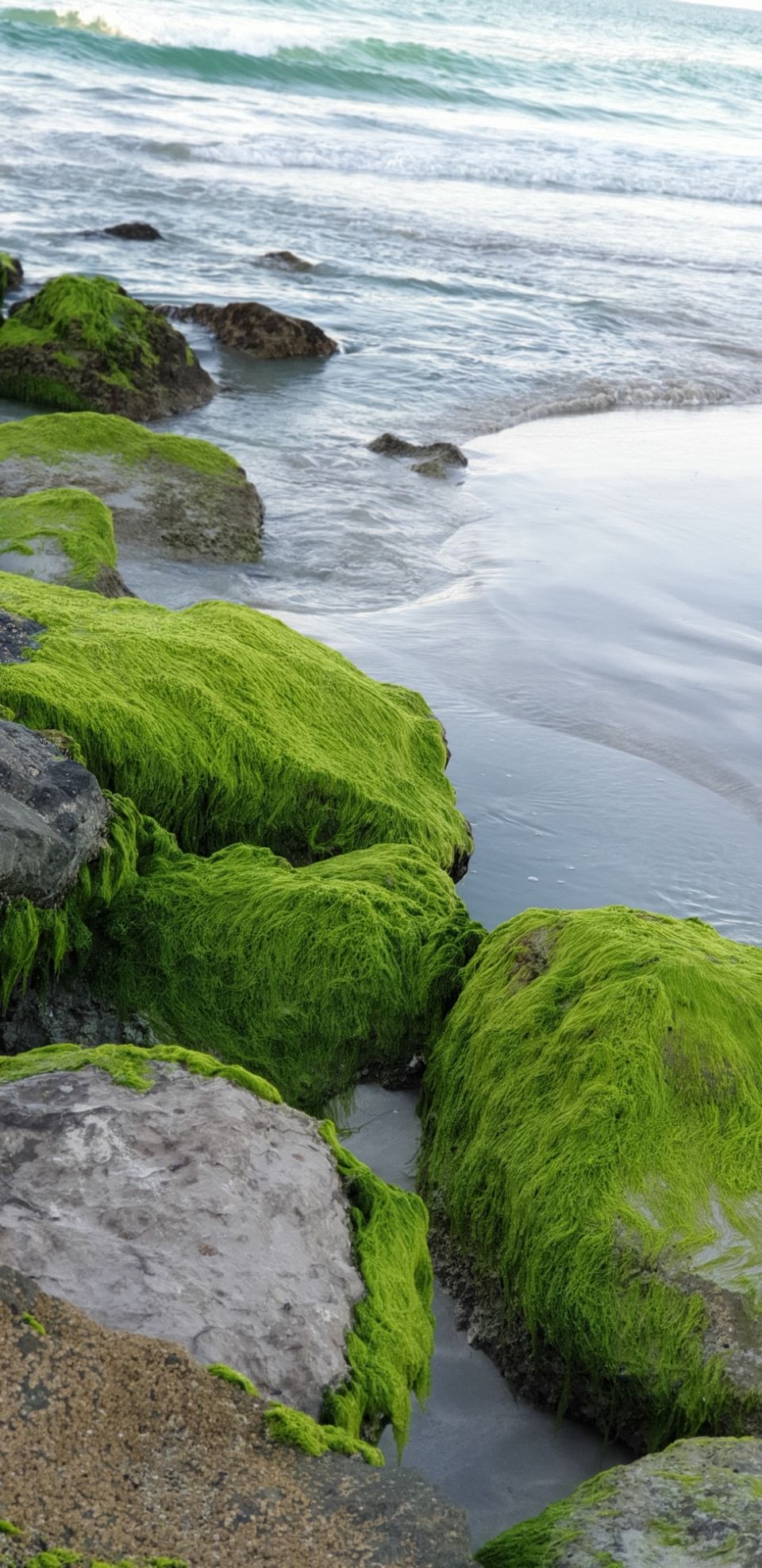 October in Uae, weather is getting better now .Last two three months it was scorching hot,so didnt go anywhere much.
Started the journey with my wife in the evening 4.30.The sunset here was at 6 pm.It takes only 15 mins from our home at Al majaz to Al khan beach .I take you guys to the places to visit in between our journey to Al khan beach
1. Cental souq
It's a mini shopping mall .The building colour is sky blue , so it's called blue souk. It has two large building on the left side and right side with a road passing in between .The two buildings interconnected by bridges. More than 600 shops selling jwellery,gems, perfumes ,clothes,cosmetics, household . More shops selling abaya and jwellery. When you see Central souq from the top of bridge,the view is amazing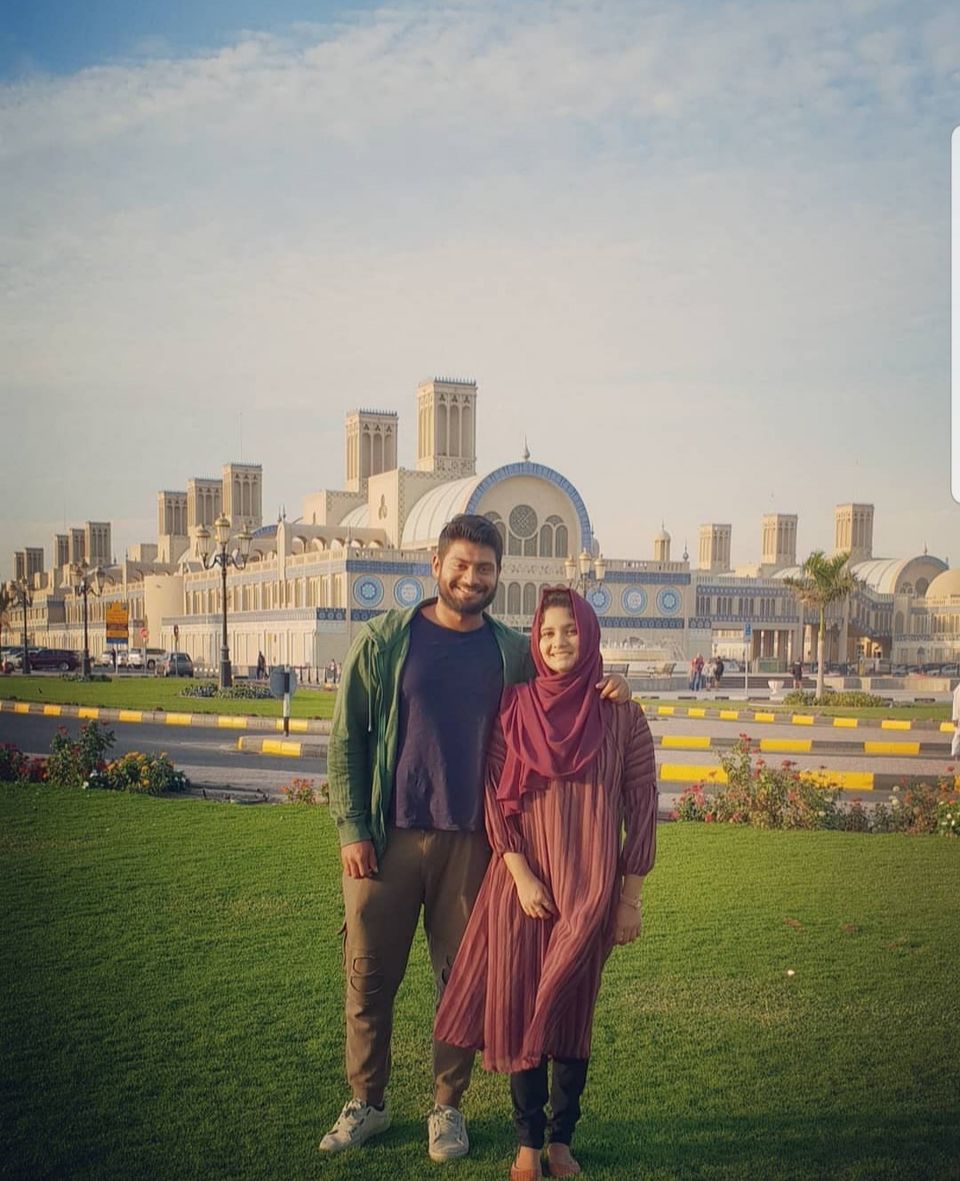 Behind us - Central souq
2.Sharjah Fish Market & Souq al jubail
After Central souk ,going forward you can see Sharjah bus station and Souq al jubail. Sharjah fish market is the part of Souq al jubail.It is the largest fish market in Sharjah .There are shops selling meat , dates , fruits and vegetables inside souk al jubail.In fish market you have auctions at 6 am & 4 pm.Near to this you have Sharjah main bus station- Jubail bus station .you get bus from there to all 7 Emirates.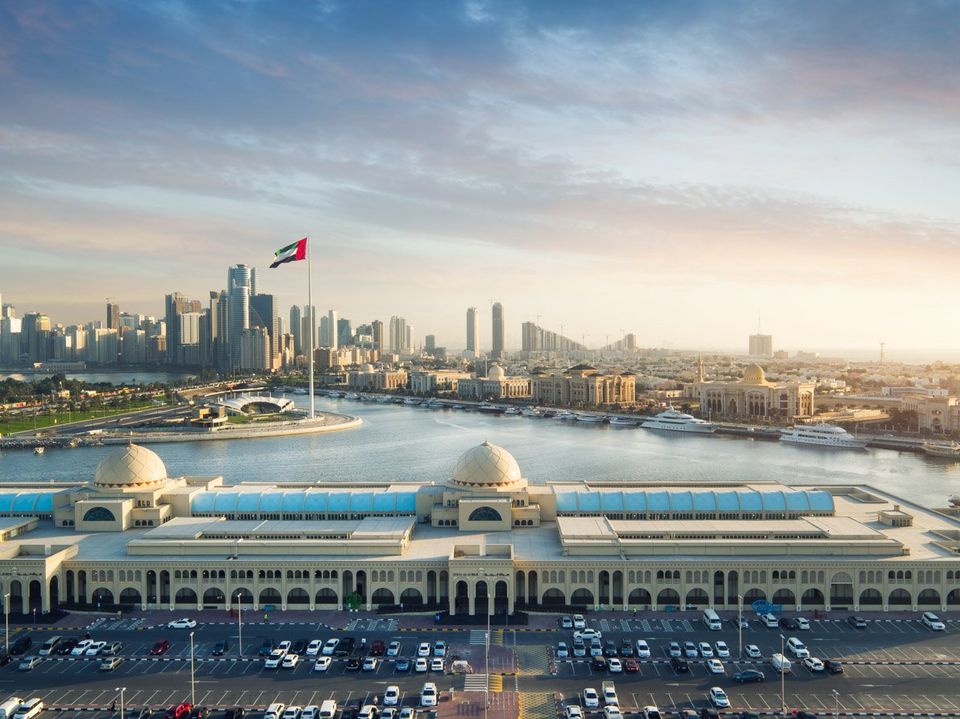 Souq al jubail .Inside souq al jubai - sharjah fish market.On the right side you have Jubail bus station .The area which flag is located is flag island .You have yatches and ferries near .
3.Al montazah water theme park
This water park called 'Pearls Kingdom' features wet-and-wild waterslides, meandering lazy rivers, twisting tube rides and thrilling speed slides. There are pools to suit all ages, plus a splash zone for little ones and private cabanas available to rent.If u see a giant wheel in sharjah , that is here at Al majaz , inside this amusement park
Alongside the water park, the island is home to an amusement park with bumper cars, go-karts and a mini-train, a sprawling park with picnic spots, restaurants and cafes, and a mosque.Ticket price is 30 aed for entry & for using rides aed 150. You can book online .Timing is 10 AM to 10 PM.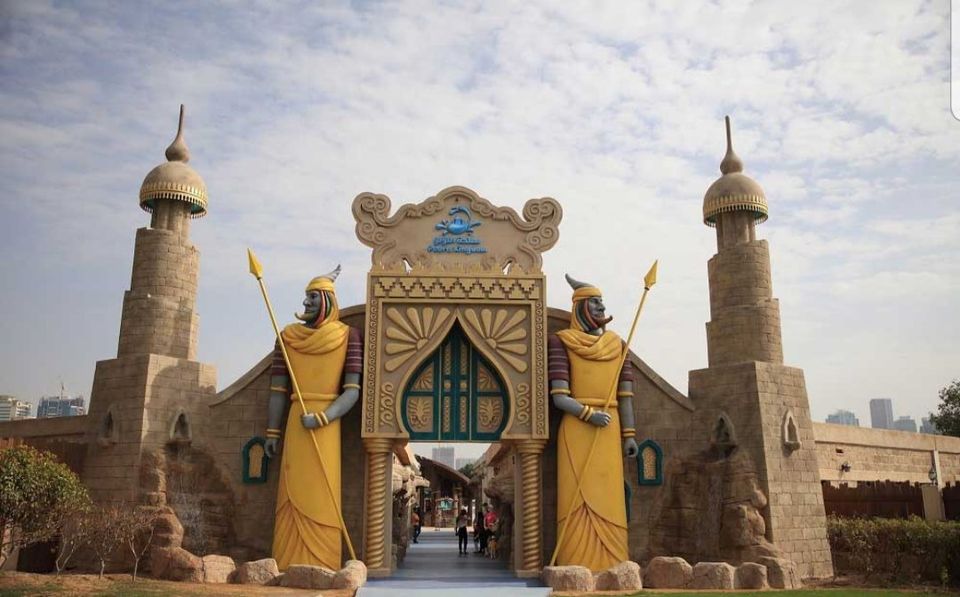 Al montazah water theme park entrance
4.Flag Island
It is the 7th tallest flagpole in the world .There is varied recreational facilities around that including open air amphitheatre.It is a clam place .There is a walkaway around the island.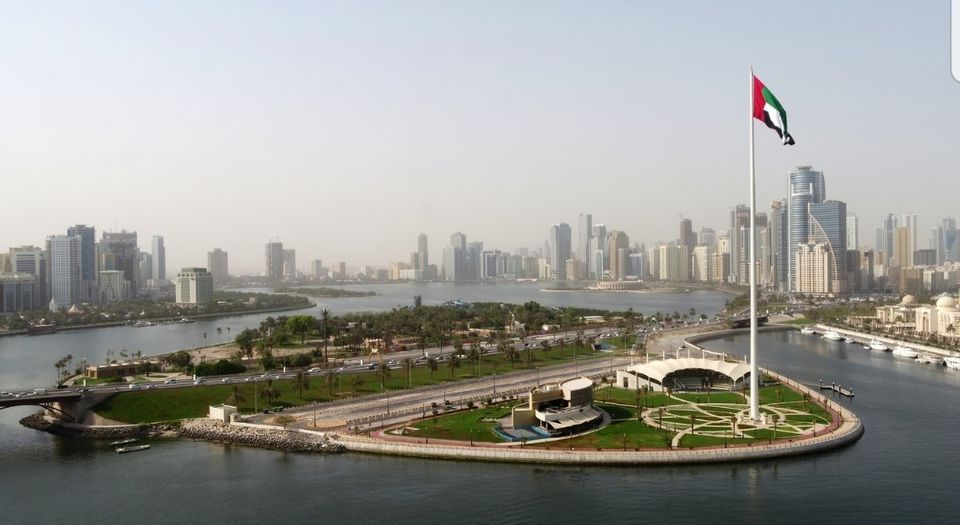 Flag island
Going forward u can see lot of shops , discount centres & resturants serving Arabian & middle eastern dishes.The sunset was happening .On the right side Sun looked beautiful.After that we reached Sharjah Aquarium .Only through that way we can enter Al khan beach .Lot of visitor there to vist aquarium
5.Sharjah aquarium
Sharjah Aquarium features 20 tanks with 150 different species that recreate different local aquatic environments, from coral reefs and rock pools to lagoons and mangroves. There's a huge variety of marine life on display, from clown fish and seahorses to eagle rays and reef sharks.The ticket also includes entry to the Sharjah Maritime Museum next door.Ticket price is 25 aed & timing is 8 am to 8 pm, with Sunday closed.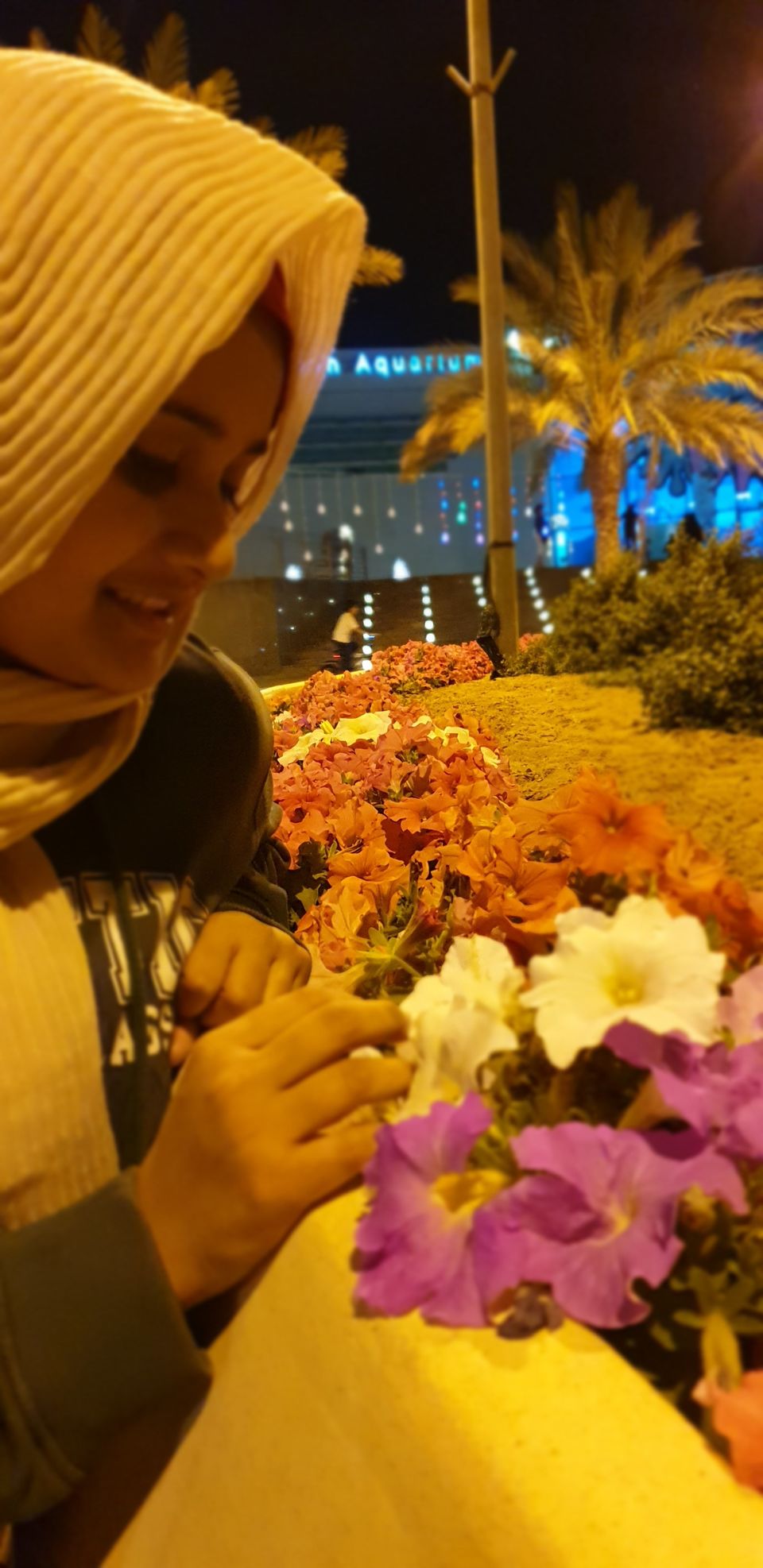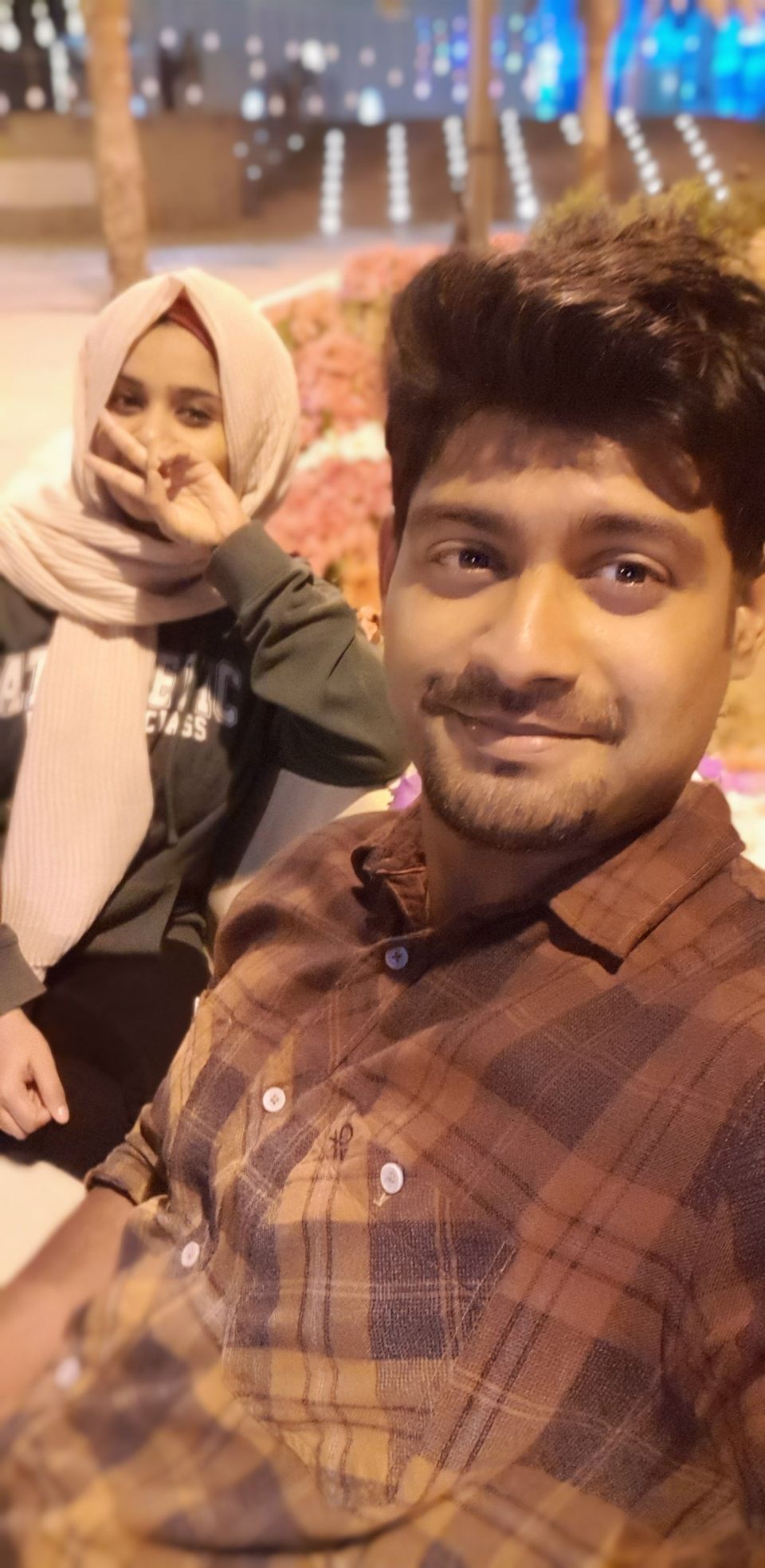 6.Al khan beach
After passing Sharjah aquarium , we reached our destination Al khan beach.The entry is free there .On weekends there will be rush & only families & foriegn travellers are allowed .Security man restrict others to enter . On the left side of the beach there is path with rocks .Walking on the rocks till the end of the path is lovely and the view from there to the sea shore is beautiful . On the left side of beach vehicles will be parked facing near to the sea & people were enjoying sitting on chair and eating, chating and getting relaxed.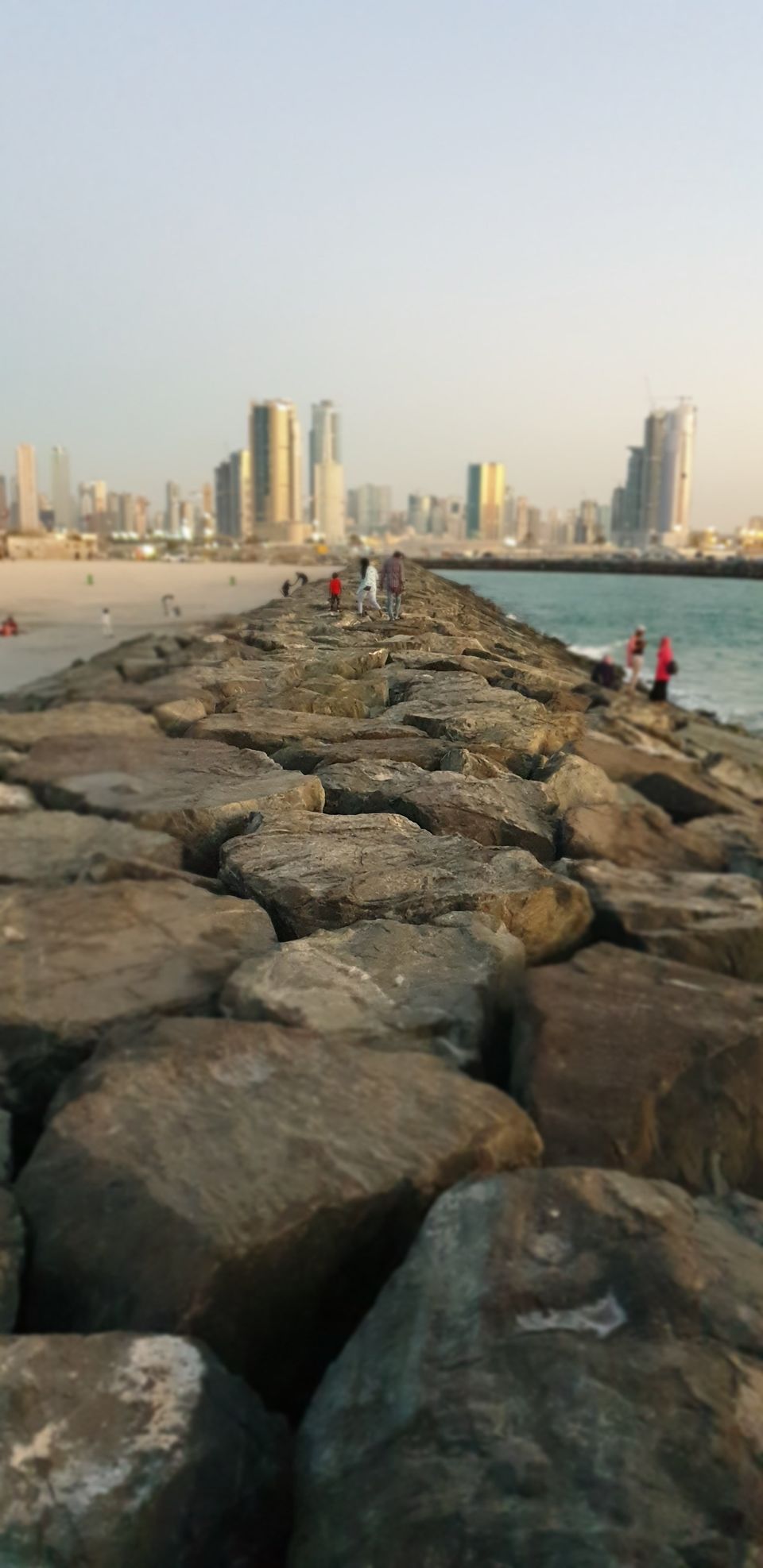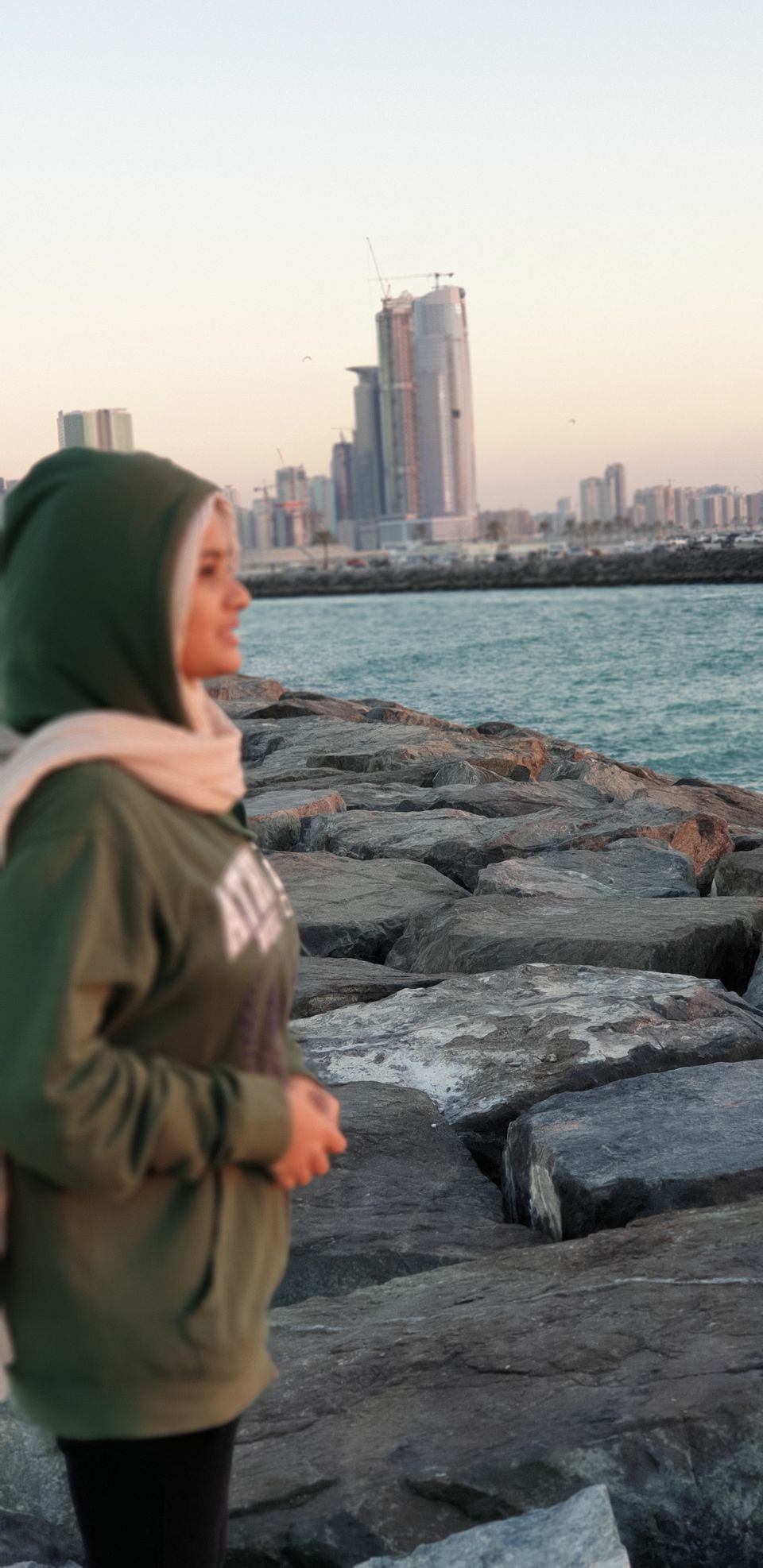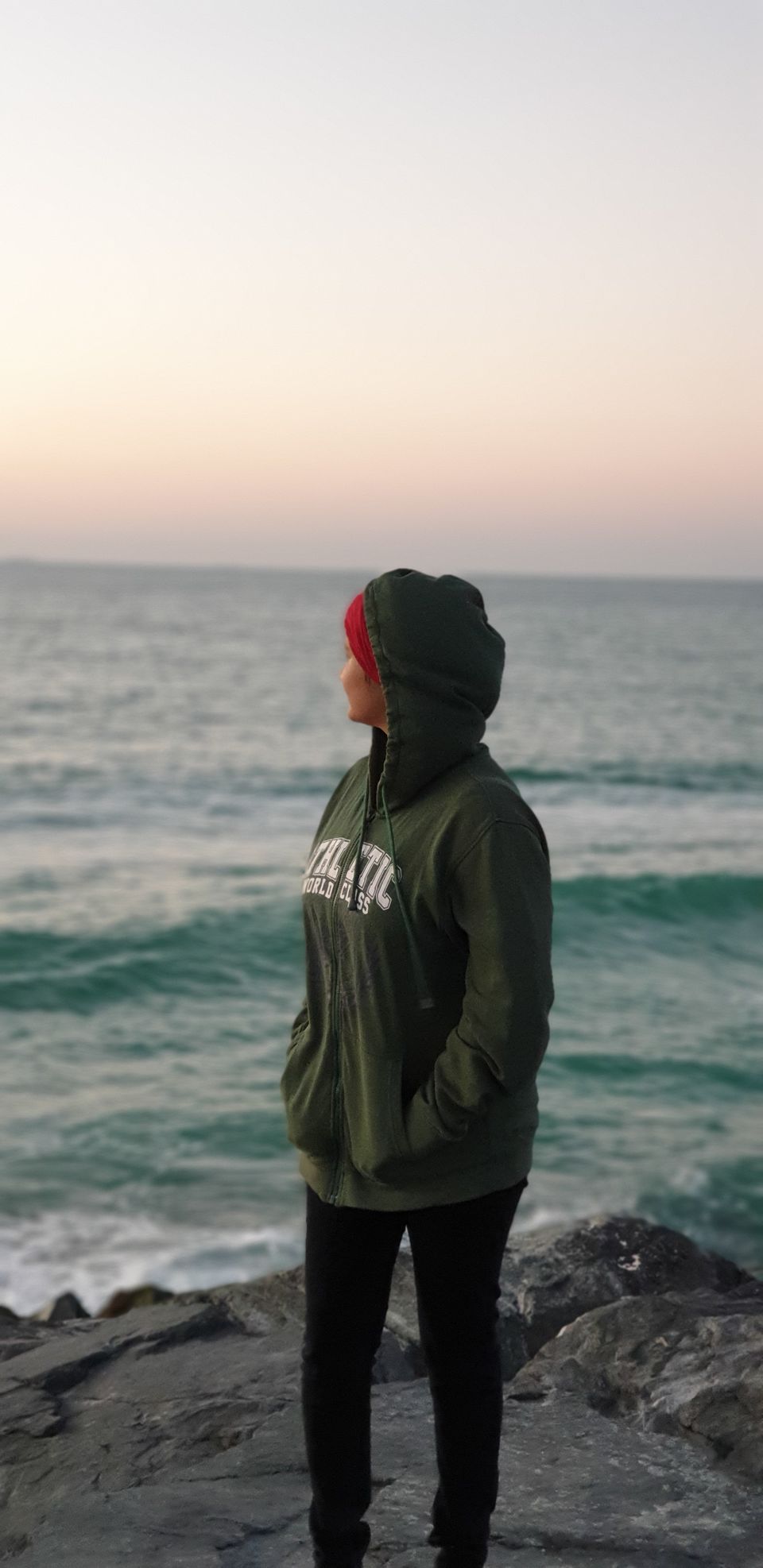 I walked with my wife till the end of the way made with rocks .She did it first time ,last two times she frightened to go there .She got excited to see the view of the end. Tides hit there harshly and give us a raindrops . You can see people riding Jetski and enjoying fishing with fishing rods. Those rocks are home for 3 cats .I always see cats there .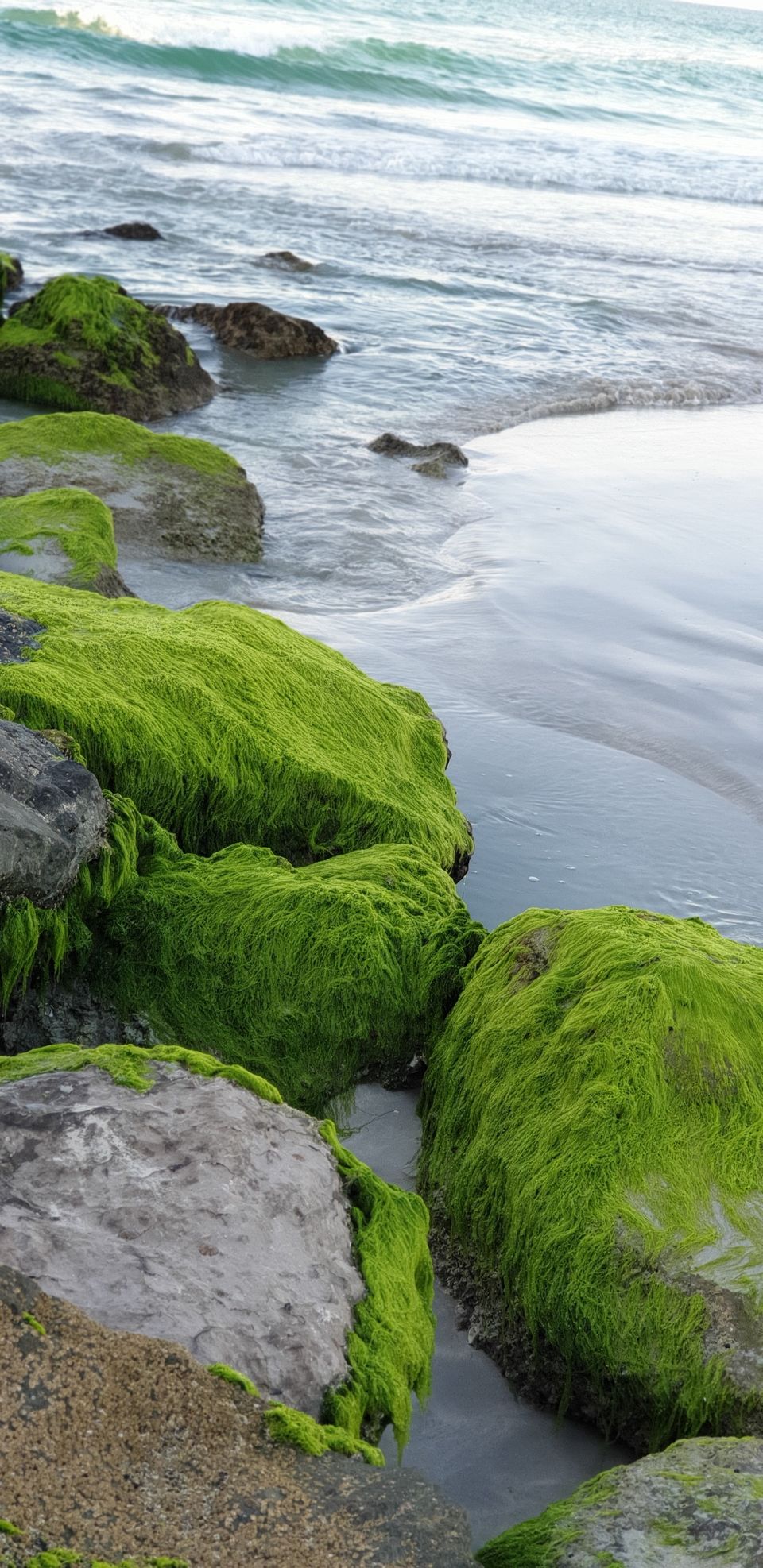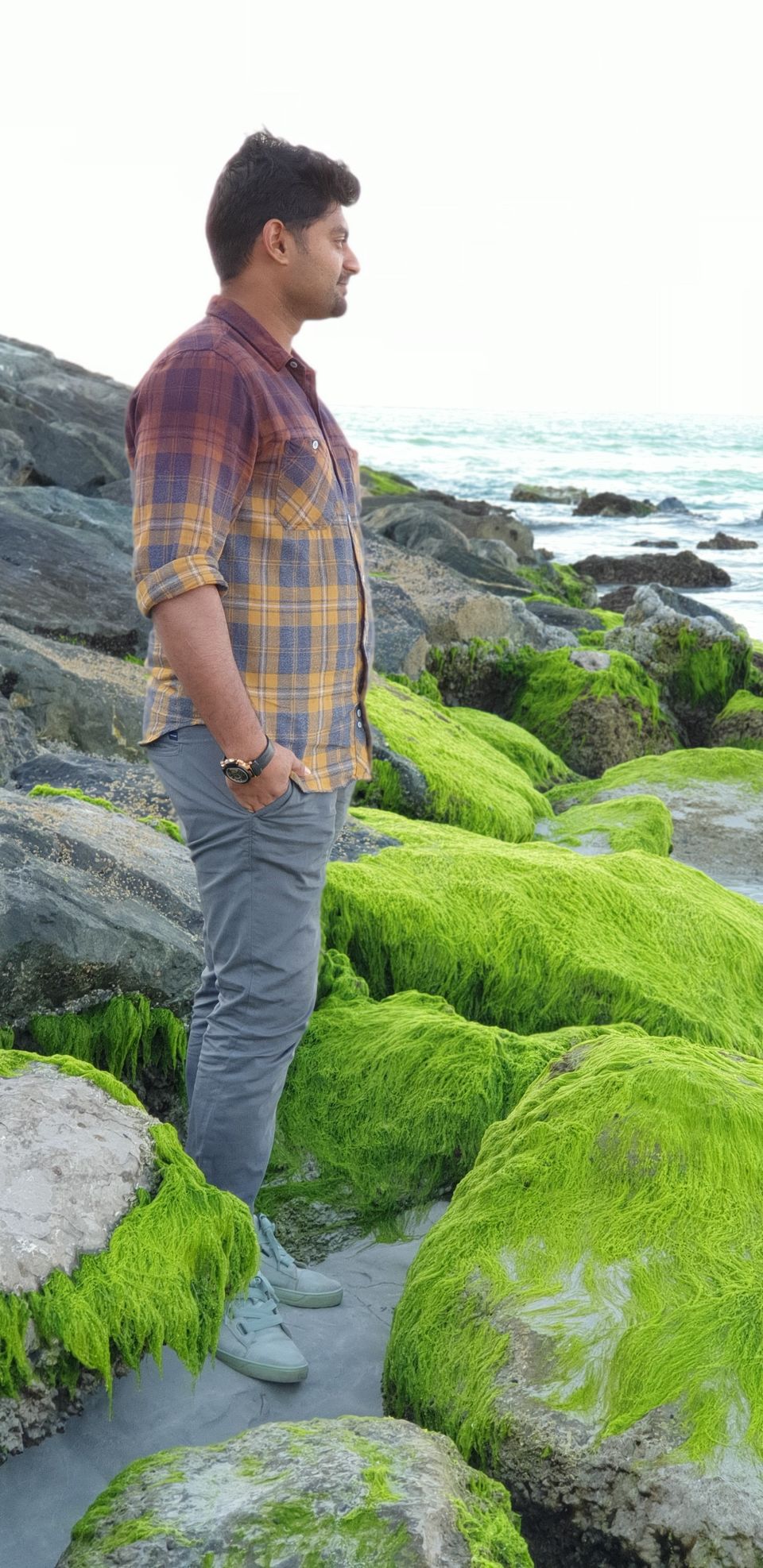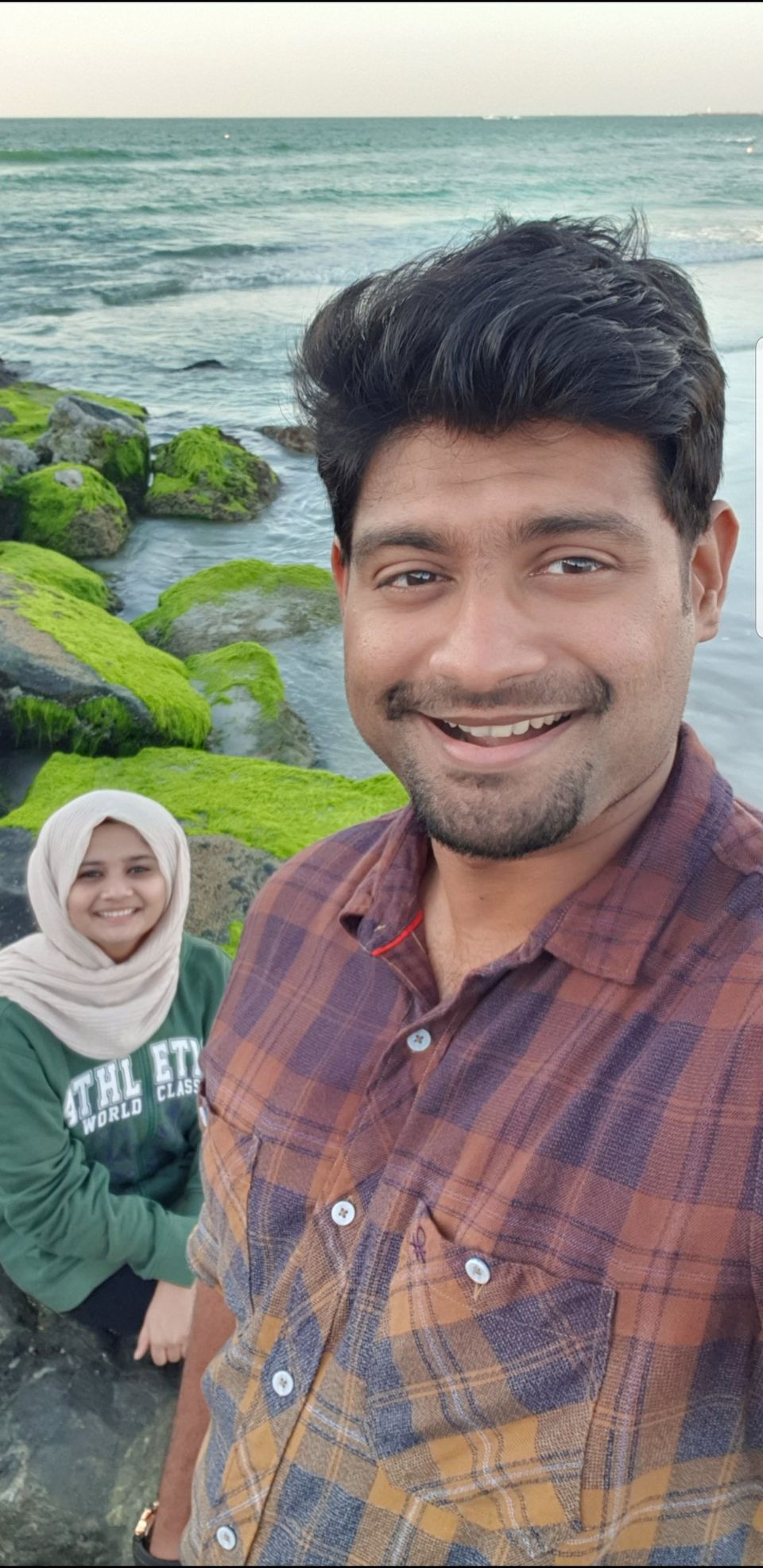 After sunset we started walking back & sat over the rocks and had few pieces of cakes.After some chat , seeing the photos taken appreciating each other on their photo and video clicks , we left the place .At the entrance inside beach you have football court .It is a pay & use football court.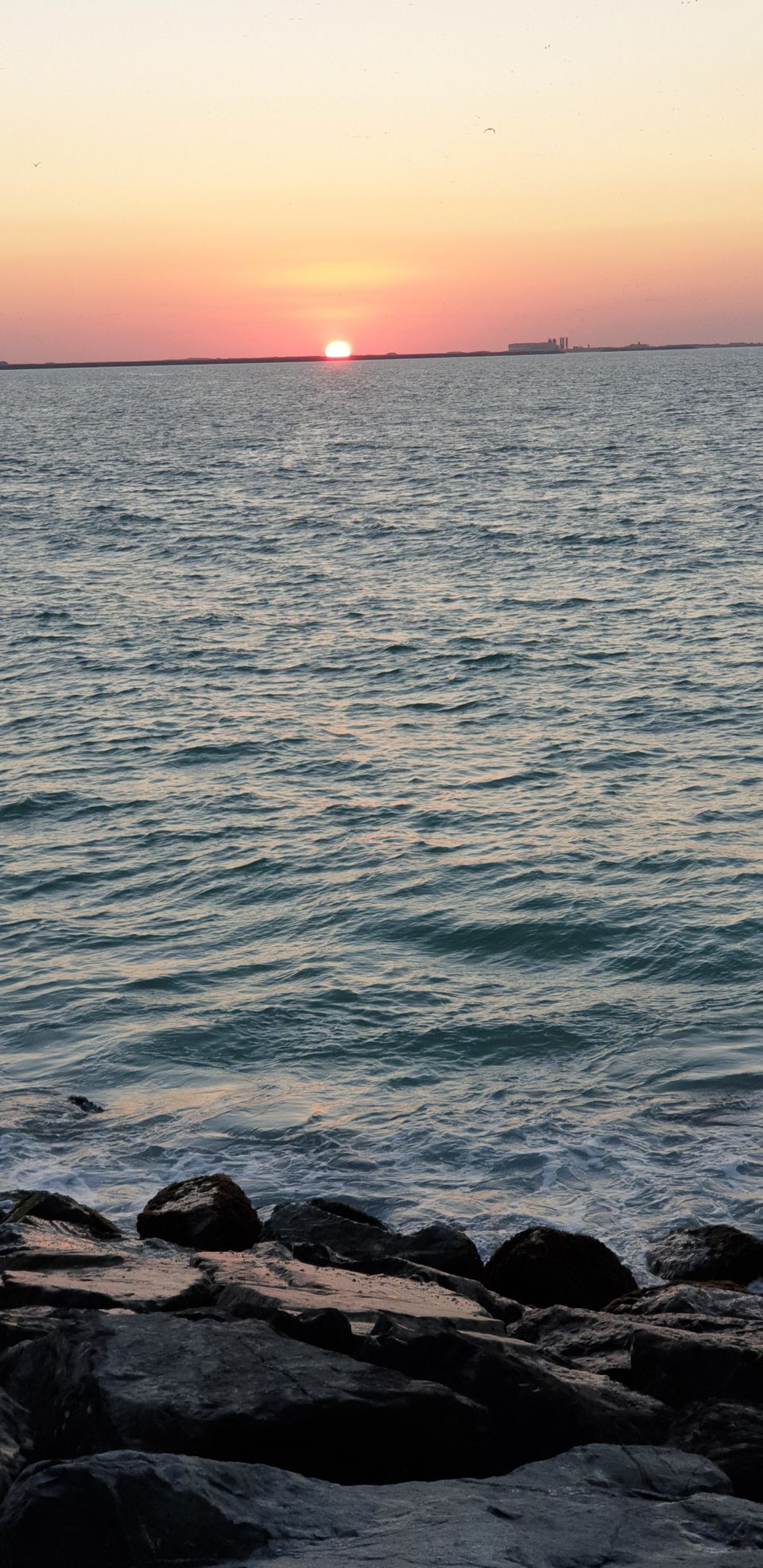 Lovely evening !????????❤