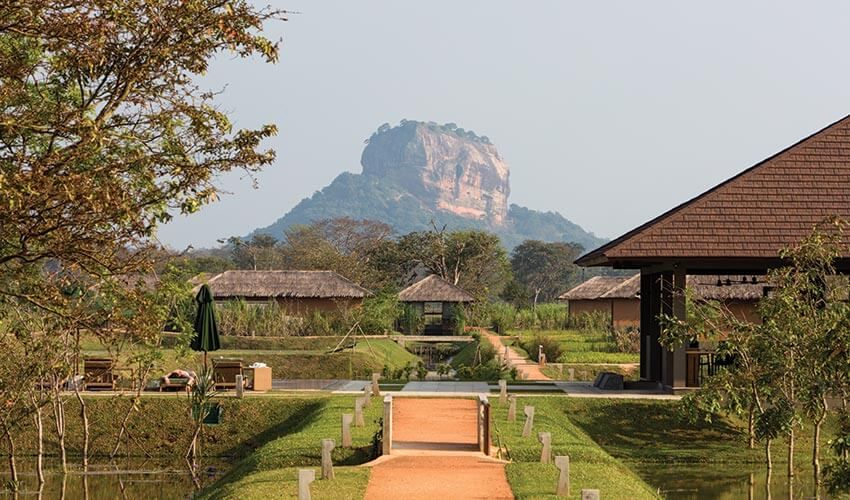 Travelling for me is always spiritually uplifting, doing things a little different as opposed to my everyday routine is always appreciated. Everyone should travel more often and this trip to Sigiriya reminded me how much more of it I should do. Every now and then when a long weekend approaches I usually spend my time at home catching up on some work or watching some of the latest TV series or documentaries I missed out on over the week. This time through a trustworthy tour agent called Esna Holidays I booked myself a trip with two of my closest friends to one of the ancient sites of Sri Lanka and it was one of the best adventures I experienced in a long time and here's why.
Sigiriya rock is a popular site among Sri Lankans and the tourists not solely because of the view from the top but due to its historical and religious significance. We chose accommodation near the rock for our convenience and huge part of why we all had the best time was because of the hotel we had picked out for this adventure. We arrived during the morning hours at the Water Garden Sigirya because we wanted to finish off the climb before anything else. After three and a half hours we had finally reached the top of the rock and soon began the mini photo-shoots for our social media. We headed back to our villa tired but as soon as we reached back and spent our time relaxing in our pool and Jacuzzi and sat down for our traditionally prepped meals we had forgotten all about that feeling.
On the second day we set out to explore one of the many resort activities the hotel offered. The staff was extremely helpful and we chose the Minneriya jeep safari for the sole purpose of needing to see some beautiful elephants in their natural habitats. After all the exploring we needed some pampering so we set out to get some massages at the spa and came back to our rooms feeling absolutely refreshed in every possible way. I chose the Swedish massage my friends however went for the aromatherapy massage but i can say without a doubt it was the best spa experience I've had and the perfect way to end the night.
On our last day we reminisced over all the memories we shared over this weekend on our way back home. As we say goodbye to this adventure we stay hopeful for the future adventures to come hoping for our future trips to be as exciting as our trip to the Sigiriya and for us to always experience the warmth and luxury as our stay at the Water Garden Sigiriya.