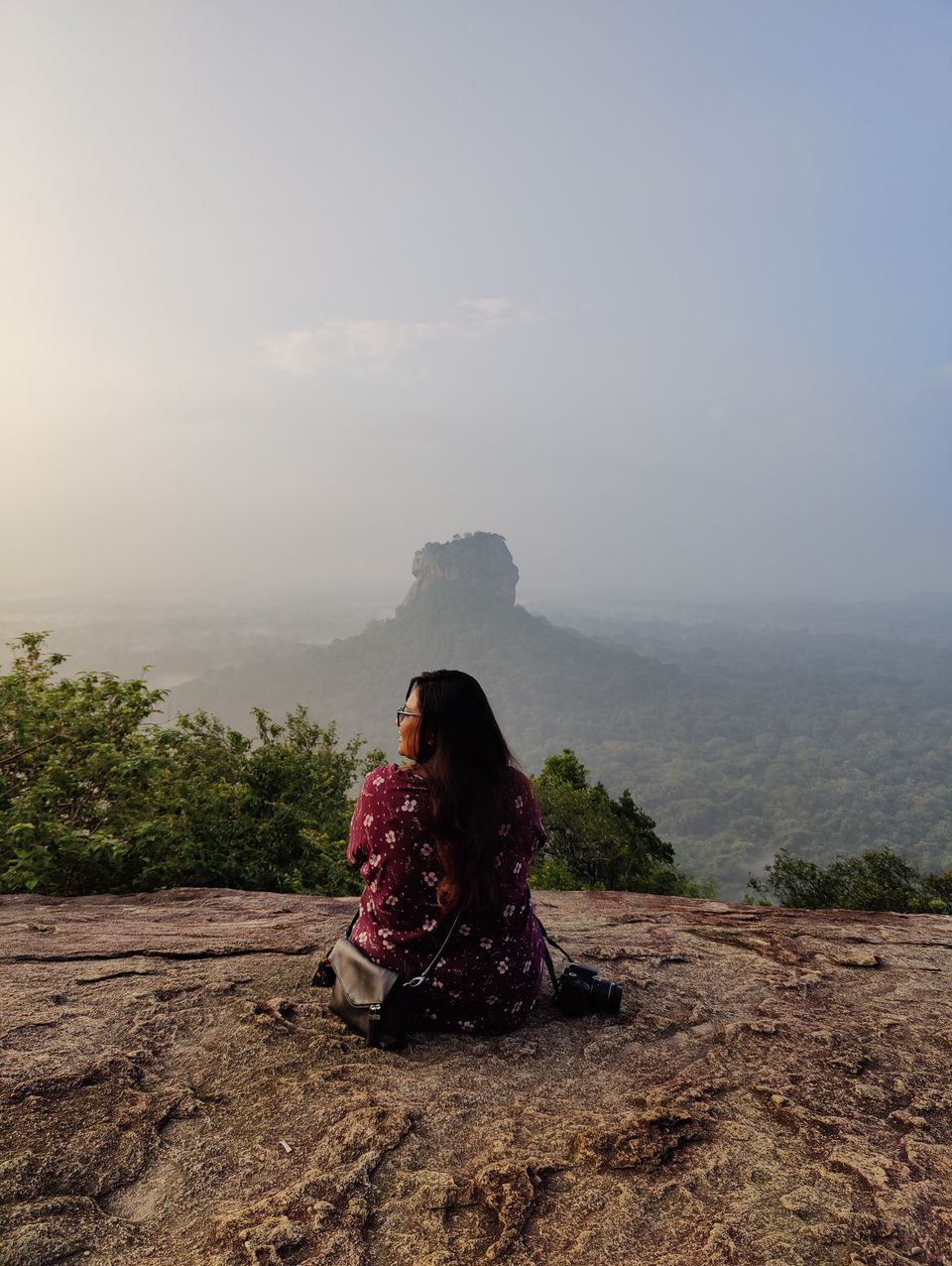 It was my third day in Sri Lanka. I was staying in the outskirts of Sigiriya, hoping to go for a morning hike to Pidurangala and catch a glimpse of the Lion Rock from the top.
I was all set for it the previous night but waking up at 4'O clock the next morning to head out for the hike, all by myself, gave me goosebumps! I had second thoughts - 'Should I do this?' - There was a moment when I truly felt alone. But to my surprise, I actually didn't hate it. In fact, the next minute, I was like - 'Why shouldn't I?' - After all, it was my choice to travel solo to celebrate my 30th birthday in a new country!
It felt overwhelming, but I knew that the decade ahead is gonna be as thrilling as I want it to be.
And there I was, walking through the jungles with a torch in my hand, alongside a bunch of strangers I had met at the odd hours that morning. We finally made it to the top as the colors of dawn painted the sky, and it just felt extremely satisfying. My happiness knew no bounds. By the time I was coming downhill, I had already made some friends, with whom I had plans for the entire day!
------------------------------------------------------------------------------------------------------------
For many people, birthdays are just another day - but to me, turning 30 was indeed a big deal. In order to mark this milestone with the appropriate pomp that I thought it deserved, I booked a solo trip to Sri Lanka - not knowing what really waited for me ahead. Considering that the new virus (read: Omicron) had already surfaced - I was pretty flexible and embarked on a journey with no fixed itinerary! Landing in Colombo, with 16 days in hand, I decided to go with the flow.
It had been a long time that I had traveled solo - thanks to the friends who always agreed to hop into my plans! As I decided to go alone, I thought that there would be times when I'll feel lonely, or spend my days cowering in a corner of my hotel room, or get bored of having meals after meals by myself.
Neither of those happened.
Instead, I fell in love with my own company. I found myself exploring Centuries-old caves in Dambulla, letting the silence sink in me. I hired a tuk-tuk to tick off all the touristy things to do in Kandy. I took the train from Nuwara Eliya to Ella, relishing every bit of the scenic ride. I went for café hopping in Galle, sat by the beaches in Mirissa, and broke into random conversations with strangers over beer!
It didn't take long for me to realize that being alone in a place where I didn't know anyone was the best way to spend my birthday.
Trust me when I say this: Going alone for a trip on your birthday would be amazing. Here's why you too should book a solo trip for your next birthday.
You'll realize you're more adventurous than you thought.
I've been on several hikes and I'm always the one behind. I walk slow, often feeling guilty that my friends have to wait for me. I tend to give up in between as well. However, during my solo trip this time, I climbed two rocks on the same day! My body gave up a couple of times, but my spirits didn't. I figured out that it was easy to convince myself for something when no one else is around. Facing my fears seemed more comfortable when no one who knew me was looking.
You might not end up feeling lonely at all.
I'm someone who loves to be around people. So when I planned to travel alone, I knew that it wasn't going to be easy, to deal with my thoughts (and anxieties) all the time. I did call up a friend back at home, while sitting at a restaurant in Kandy, struggling to finish a meal that was too much for me. But that was all. I ended up making friends at the hostels and took a road trip with them. I had conversations with my BnB hosts that lasted for hours. I stumbled upon my pen-friend and her husband and got to spend a day with them. Eventually, I realized that though I was traveling solo, I wasn't really lonely!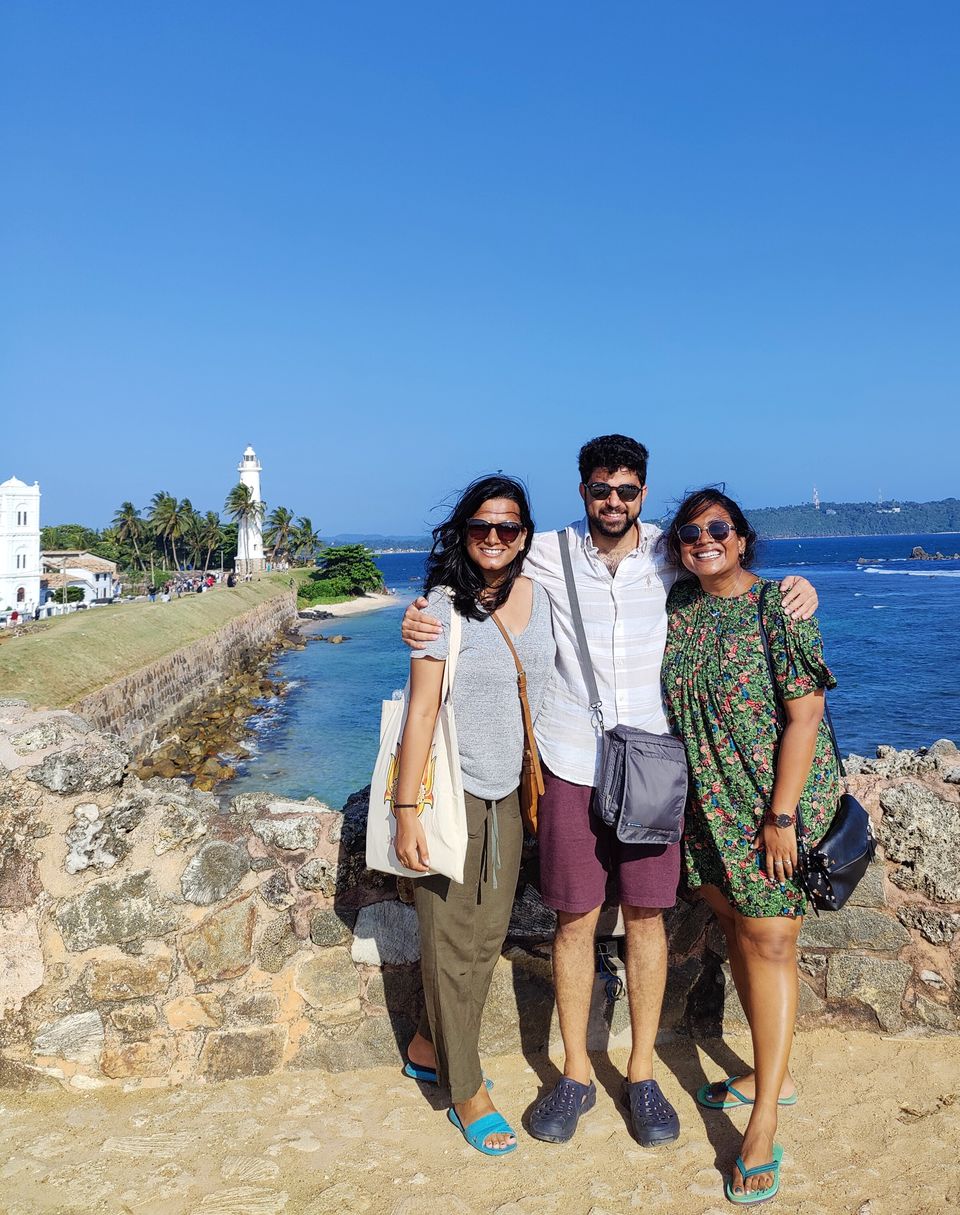 You'll learn to be comfortable in the silence.
Sitting on a cliff overlooking the azure waters of the Indian Ocean, I listened to the waves crashing by the shores and watched the day unfold around me. The fishermen were wrapping their nets; surfers were walking down with their boards, all set to ride the waves; coconut sellers gathered around the beach. I slowly walked down, dipped my feet in the waters, and felt the soft sand underneath. It felt meditative. It felt calm. Mainly because of the sound of the water - I was probably discovering my love for the ocean. But a part of it was because I was quiet for hours at stretch - and was loving the solace that came with just being in the moment. I realized how important it is to unplug at times - and not let chaos take charge of our lives.
You'll experience a place differently when there's no one else to consult.
Every time I travel with someone, I feel obliged to consider their opinions as well. Often, it's not possible to accommodate all we want to do - and each of us decides to compromise on something or the other. But here, I was all by myself - doing all that my heart called for! Whether it was indulging in an expensive meal at a colonial restaurant or taking a tuk-tuk to cover a distance of 250 km - I was doing it all. I talked to the locals to know their 'go - to' places, found some of the best hole-in-the-wall eateries, and shared meals with strangers. I got to spend hours at a monastery, talking to a bunch of young monks. I watched a man paint on postcards outside a temple. I befriended a young Sinhalese man who runs a restaurant in Germany and was now visiting his family - and he took me for a walk around his village in Habarana. All these experiences made my journey wholesome, and I realized that probably most of this wouldn't have been possible if I had someone accompanying me.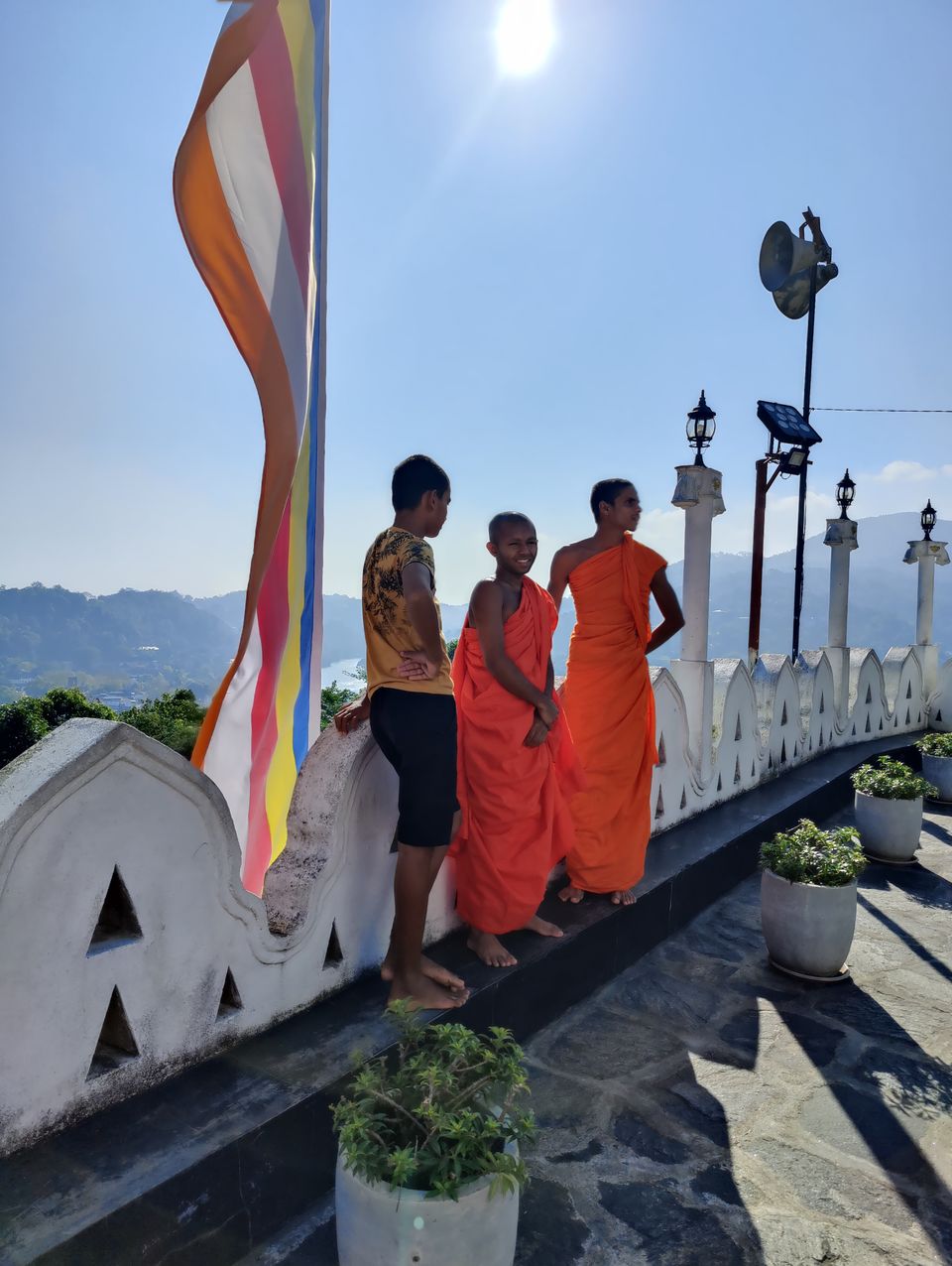 As cliché as it sounds, you will learn that life is beautiful.
Well, I chose to travel solo to celebrate my 30th birthday, knowing that it won't be a life-changing journey - but it did help me in discovering little things about myself. When you're alone, you get to do what you want, have the experience that you want, be a little selfish. I learned that it's easy to make friends out of strangers, knowing that they'd just be there for a while. I learned that there is a certain sense of comfort in the silence. I learned that there's beauty in connecting with people over emotions when they don't really understand my language.
And, best of all, I learned that our life depends on the choices we make for ourselves.
To know more about my adventures in Sri Lanka, follow my footsteps here.
Watch travel stories come to life with Tripoto on Youtube!