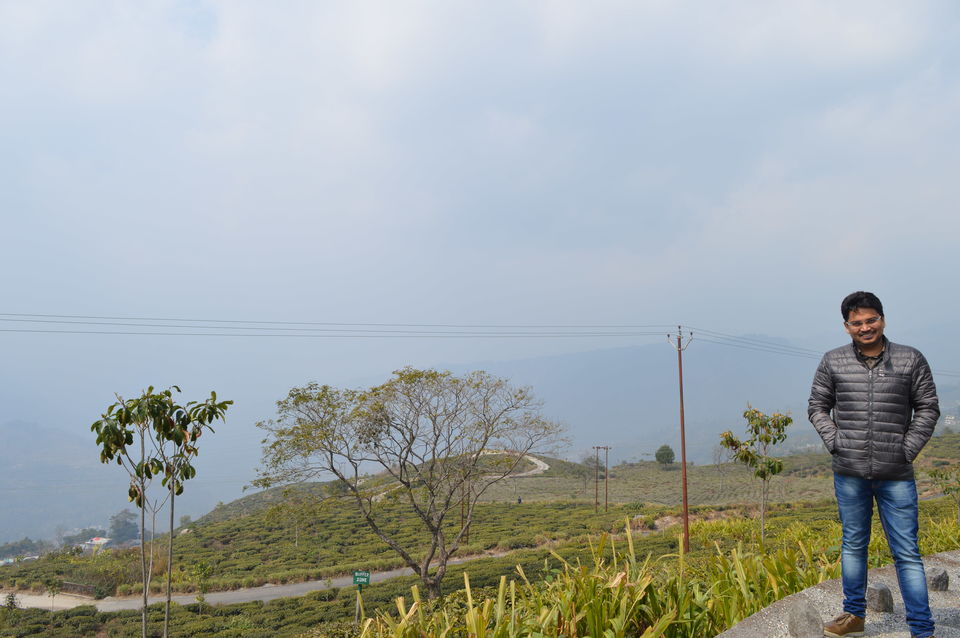 If you are mulling over heading out for a couple traveling experience, look no further than Sikkim. There are unending natural wonders and numerous waterfalls. We usually immortalize our favorite memories in the form of photographs and videos. But, have you ever returned from a trip from which your most lasting memories was its natural beauty? I have made my memories with its natural beauty. Nestled in the Himalayan massifs, Sikkim is white heaven to all the Vista lovers. Nowhere in any hill station, I have felt such a connection with its natural beauty. A city with no honking must say that local has maintained their city irrespective of the tourist. That Sikkim has a lot to offer. You're never going to bored or run out of options since there a lot of places to visit. But what makes Sikkim a thorough winner is the fact that it is an ideal destination for either traveling solo or with someone.
Day 1: Bagdogra to Gangtok- From Bagdogra to Gangtok, it took 5-6 hours. We reached Gangtok at 4 pm. The whole journey from the Airport to the Hotel was pleasant. We stopped in between to enjoy nature and for some tea time. After refresh, we went to MG Road which was just a walking distance from our Hotel. We stayed there for 2 hours. The best thing about this place was that no transportations were allowed inside MG Road that was good for a commuter. Here one can sit and enjoy the late evening with local snacks without any Shor-Saraba. That was the best thing about this MG road. At 9 pm, we went for Dinner in Taste of Tibet which was situated in MG road for local foods. Here we ordered Momo, Thukpa, Chilly chicken and Fresh Lime Soda. We really enjoyed the dish. Good place for dinner. One can enjoy a Traditional Tibet cousin with MG Road view through the window in 2nd floor.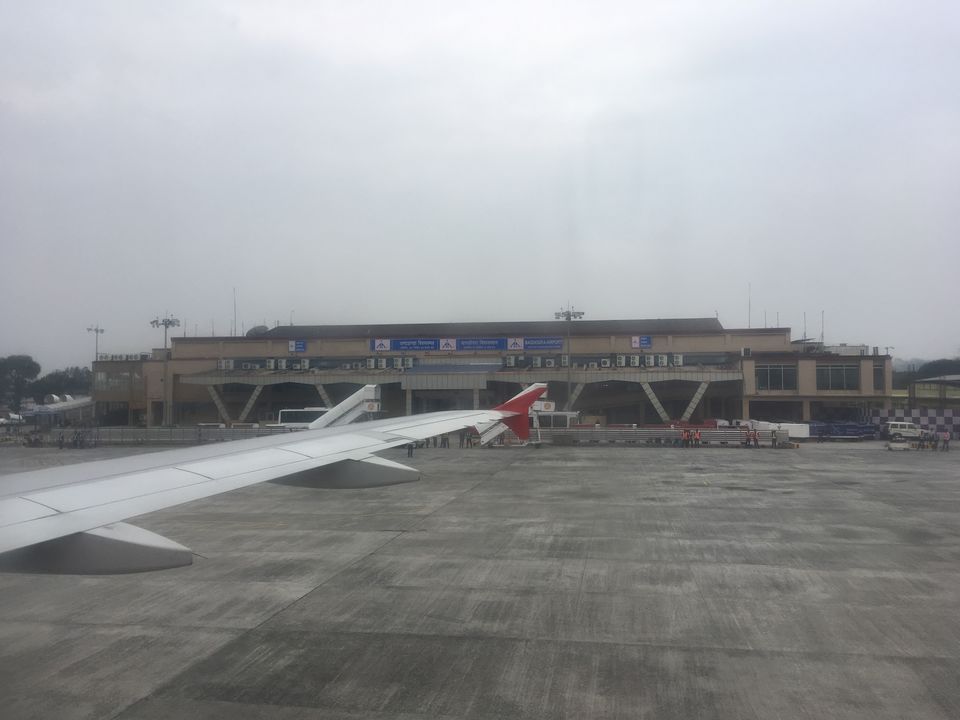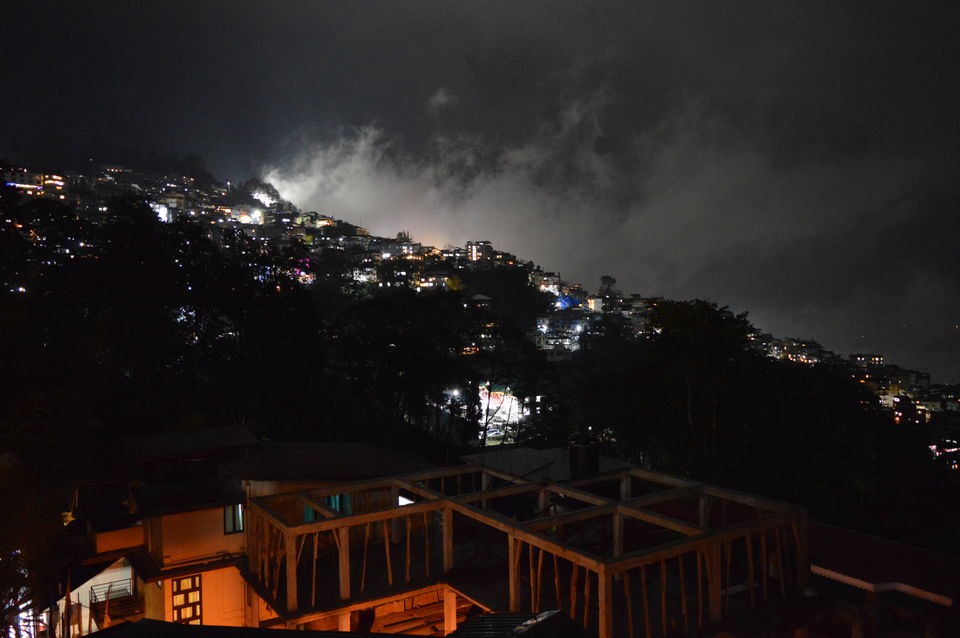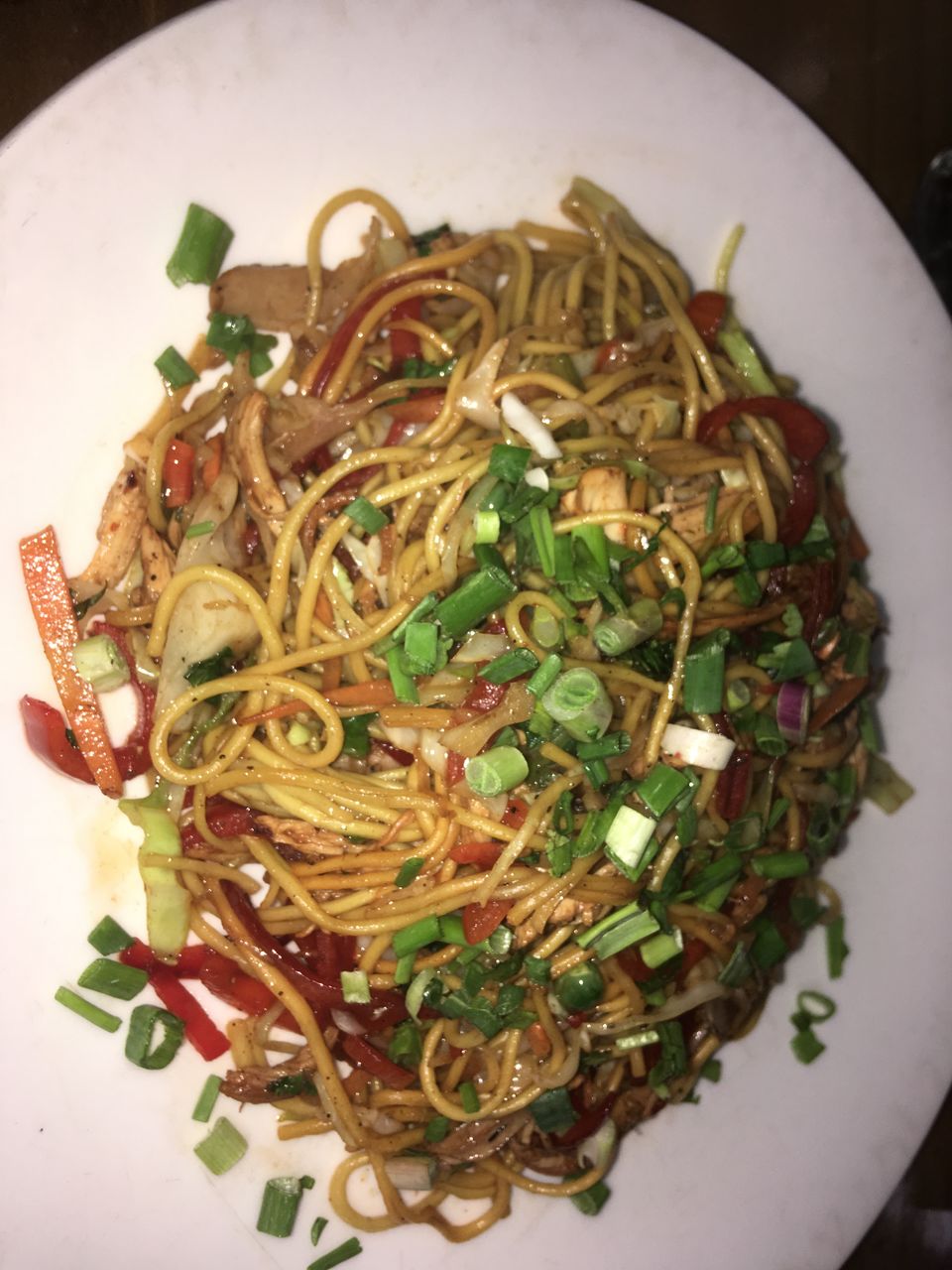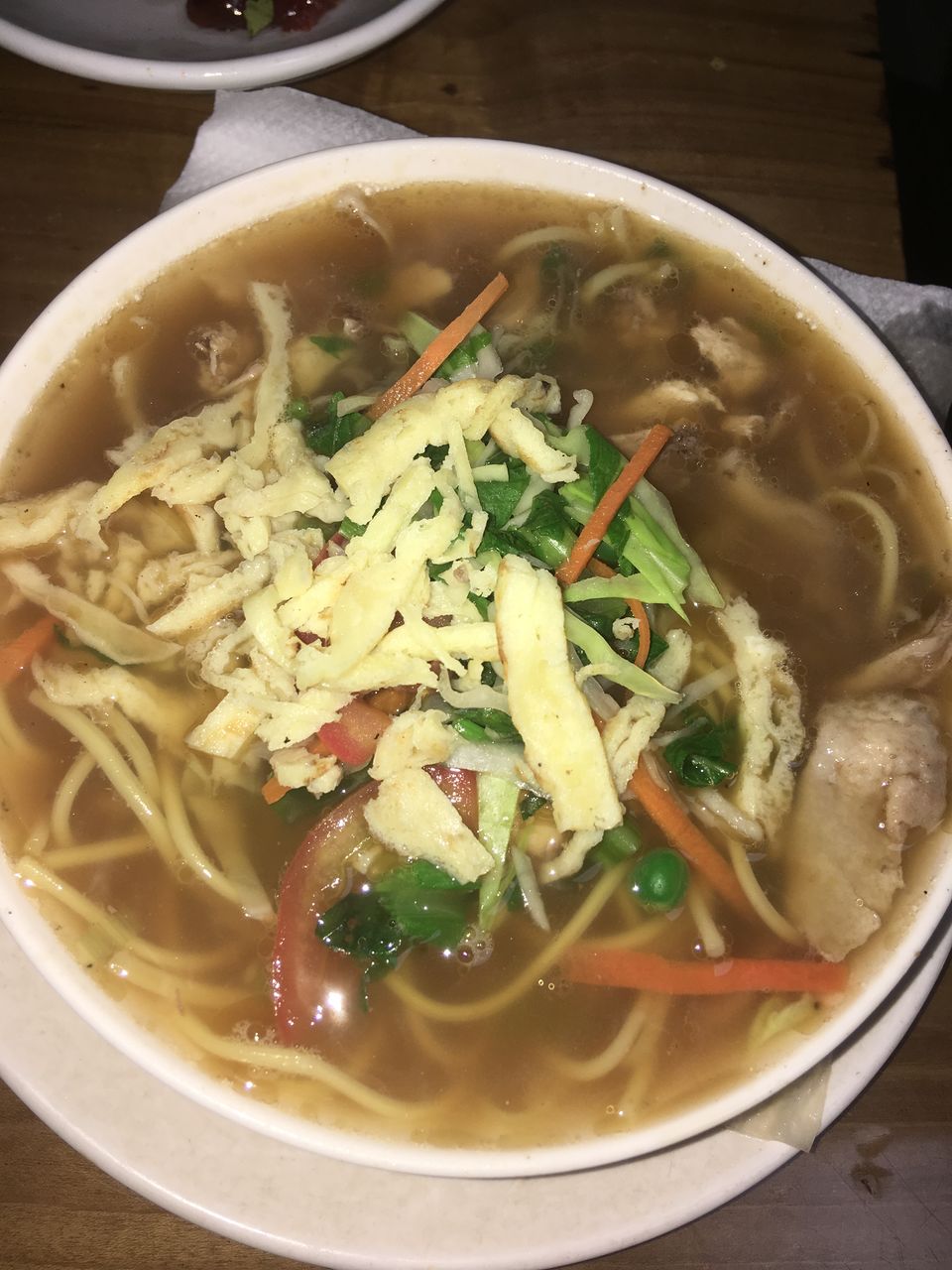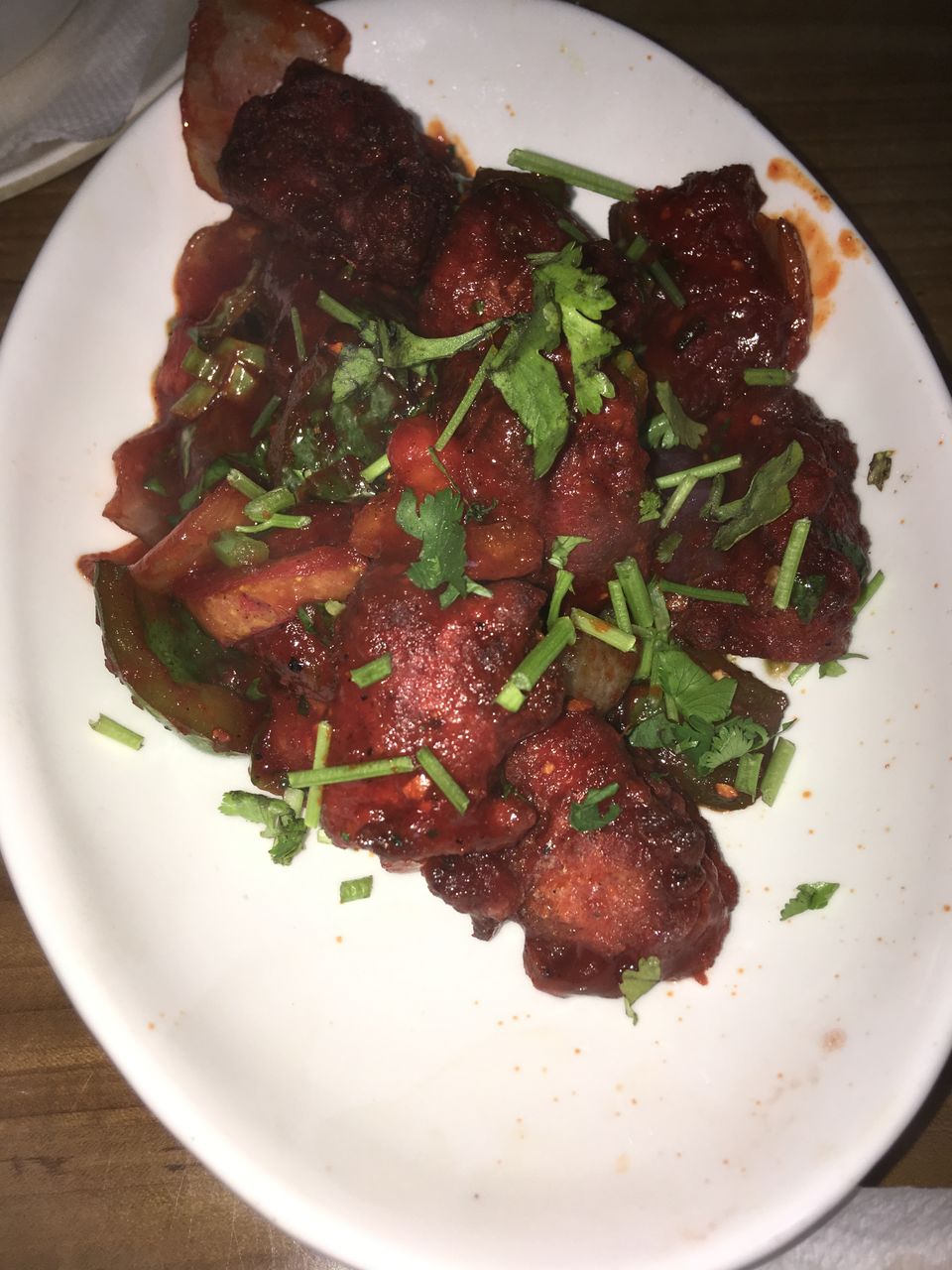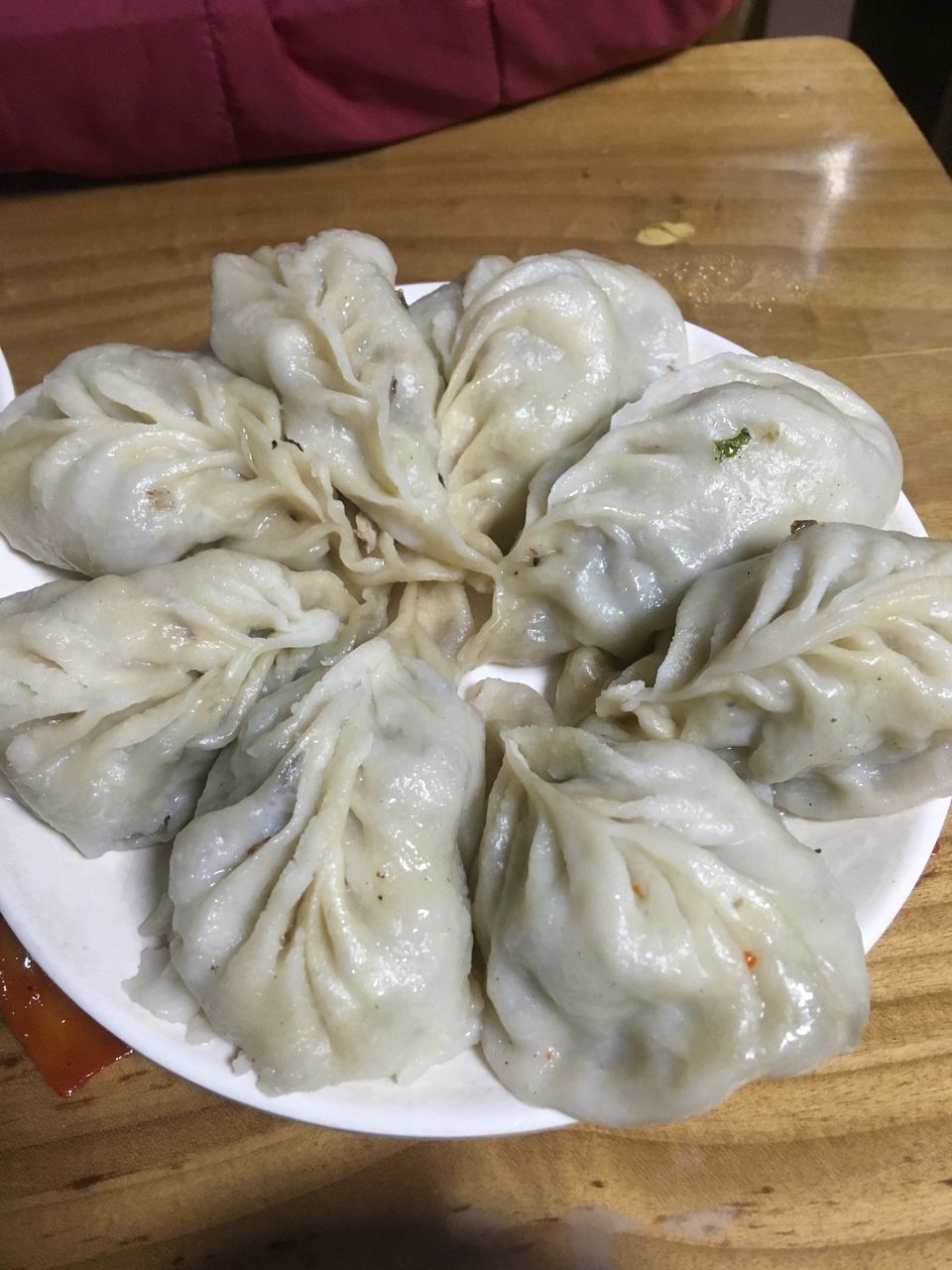 Day 2: Gangtok to Lachung- North Sikkim- We had breakfast in the hotel and after breakfast, we started our journey at 9 am to Lachung. It is 110 km from Gangtok. On the way to Lachung, one can enjoy the nature and many waterfalls. The weather was getting colder as we were getting closer to Lachung. On the way to Lachung, we stopped at many waterfalls. Some of them are Butterfly, Amitabh Bachchan or Bhim Nala, Naga Falls. These waterfalls as well as several others on the way are incredible! Take a break at these falls and enjoy nature. And when we reached our hotel around 5 pm. After 1 hour, we went for a walk and then realize that there is no nightlife. No nightlife doesn't mean that this little part will disappoint you in any angle. Just go on a walk with your partner or friends and enjoy life in peaceful and calm. North Sikkim beauty is unmatched. Food was served in our room. It was delicious.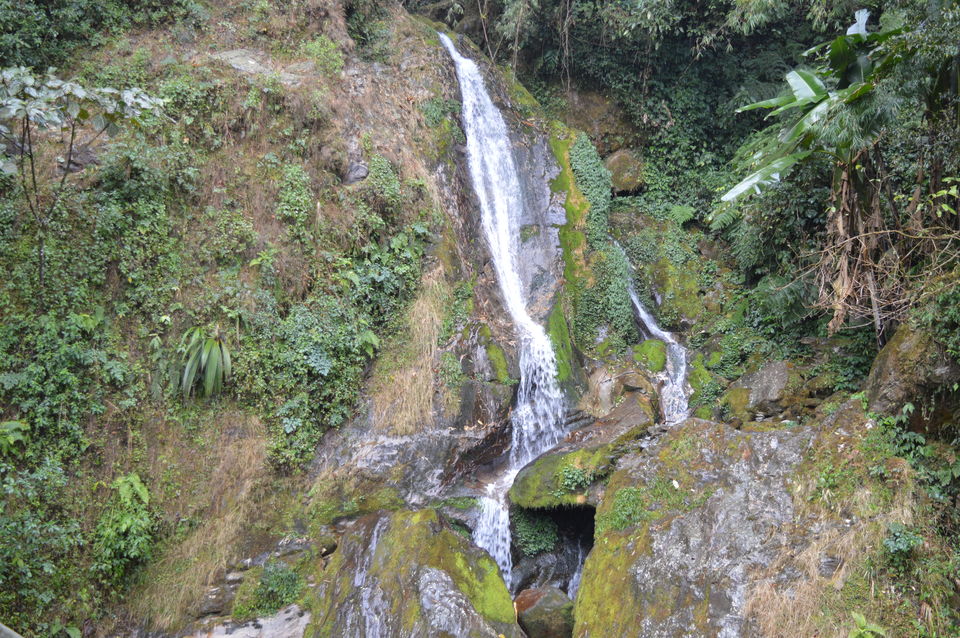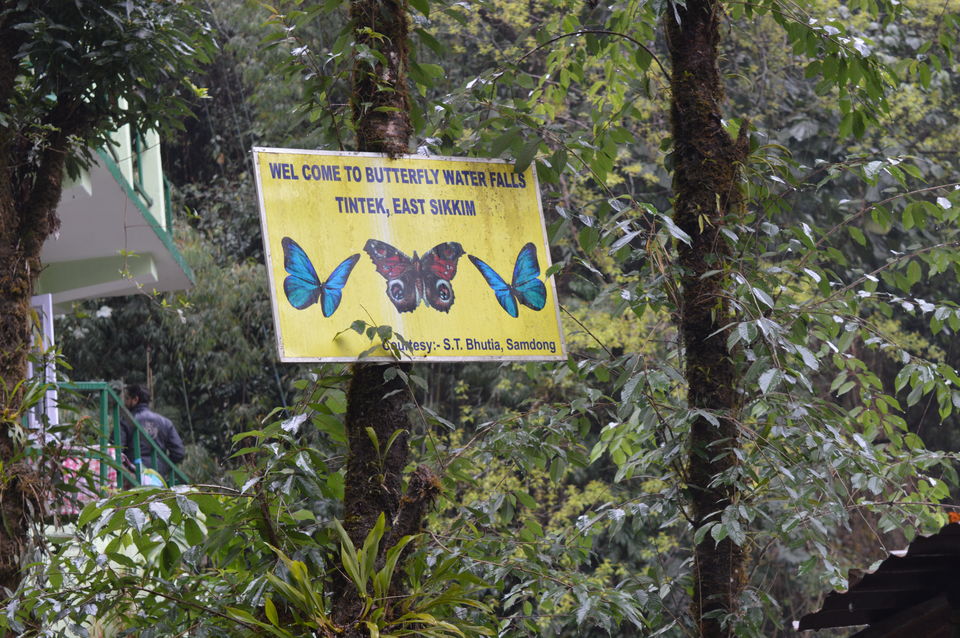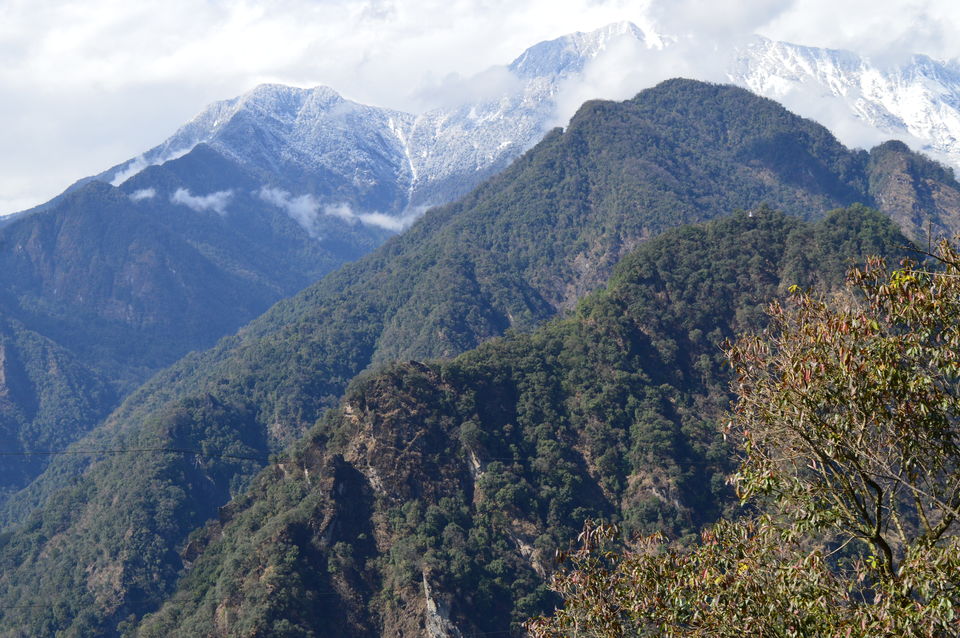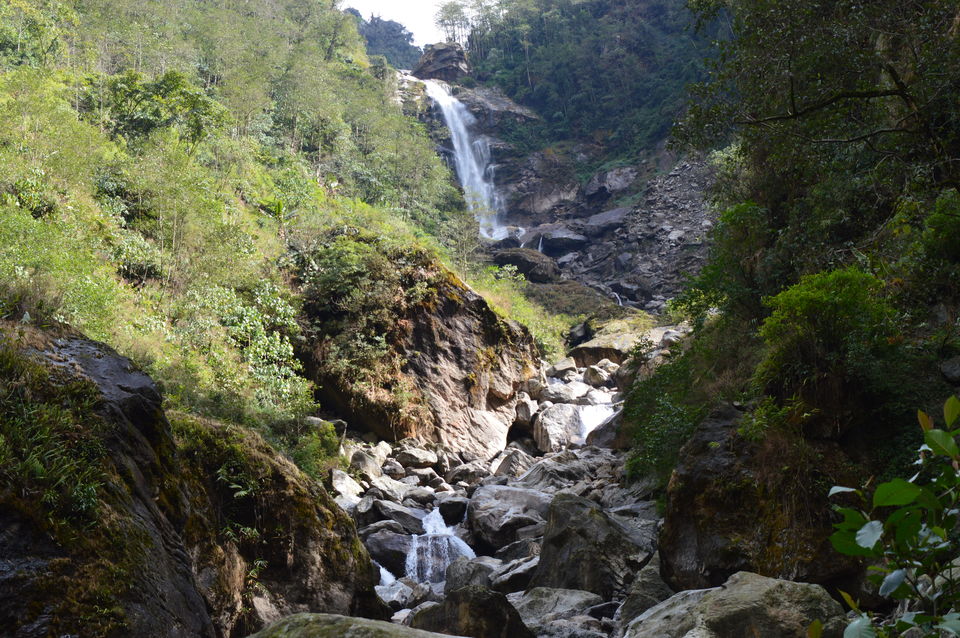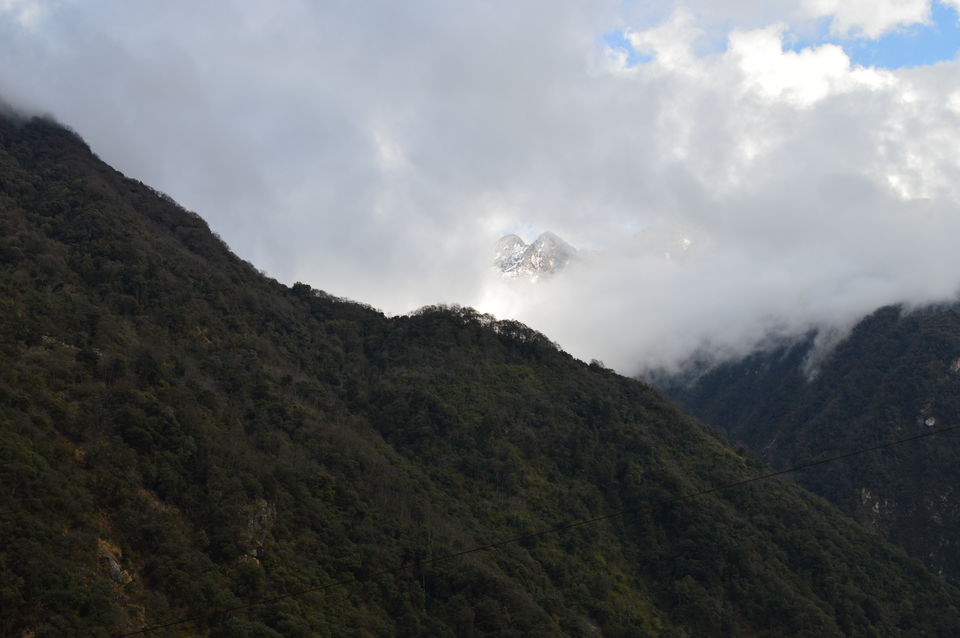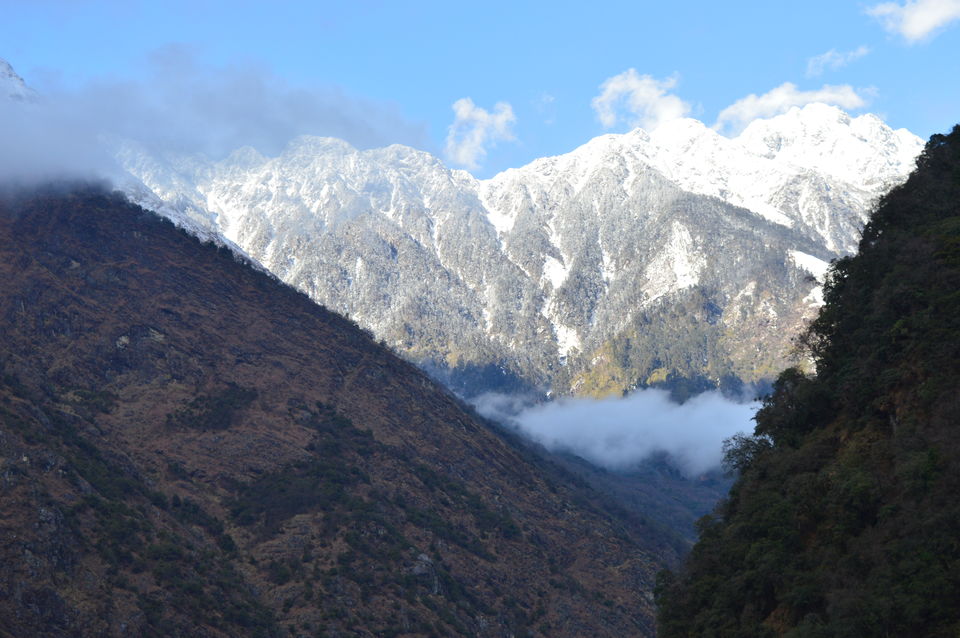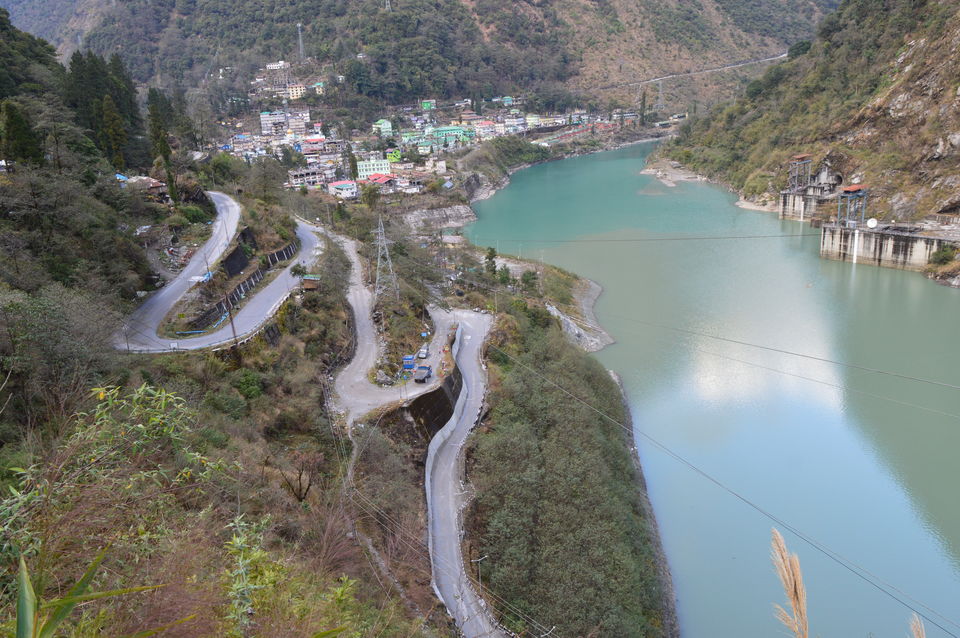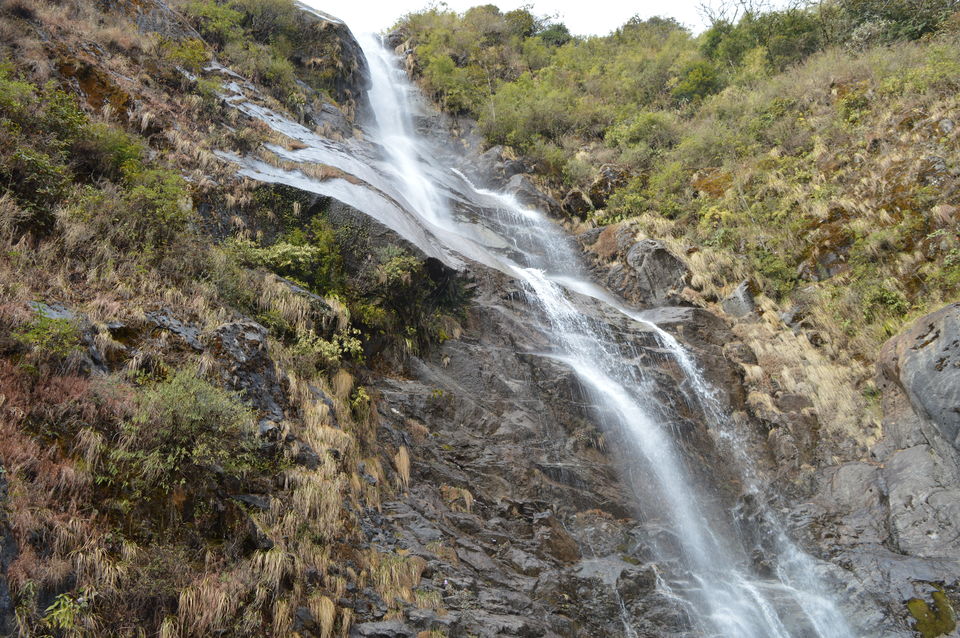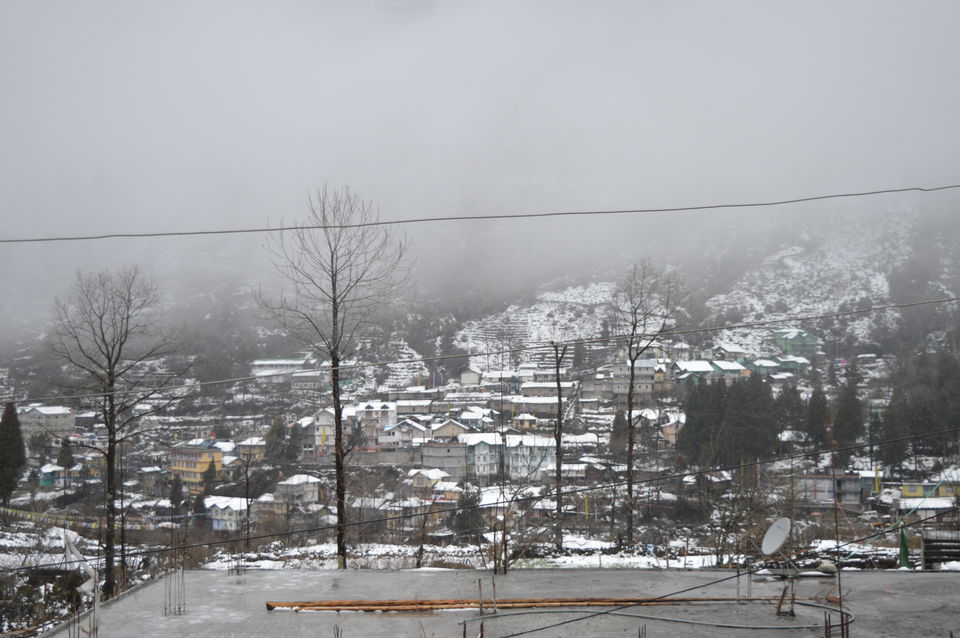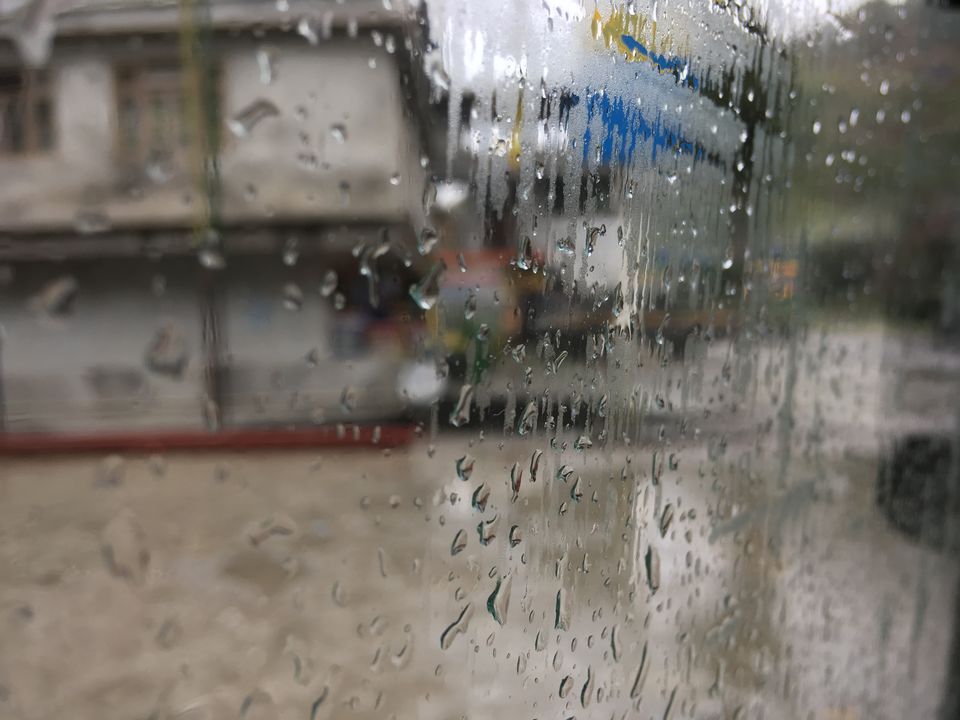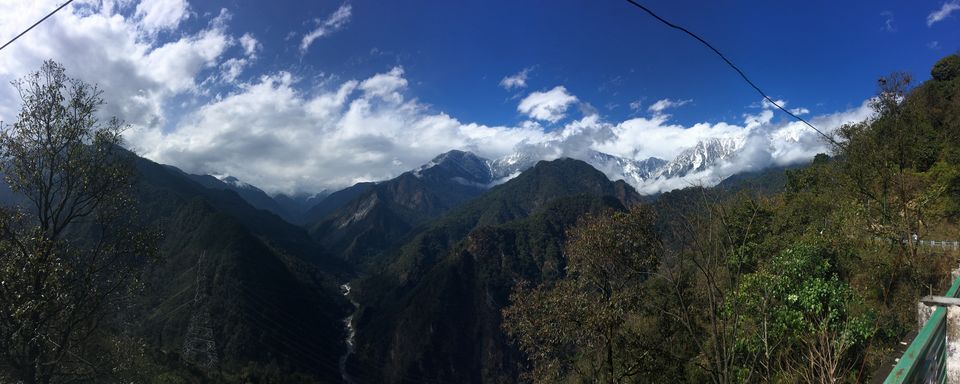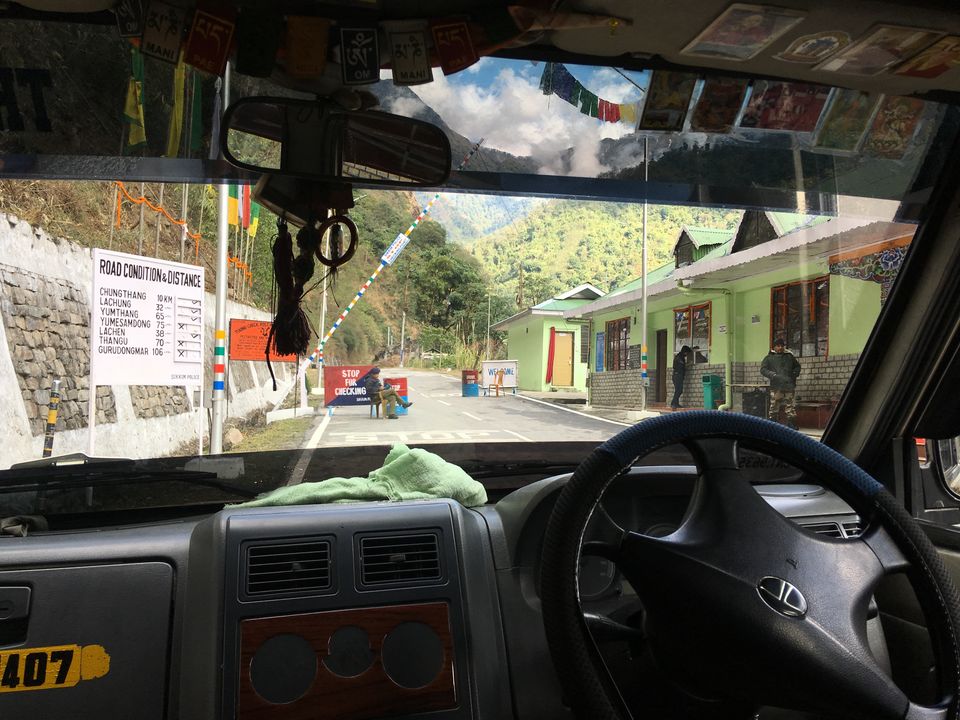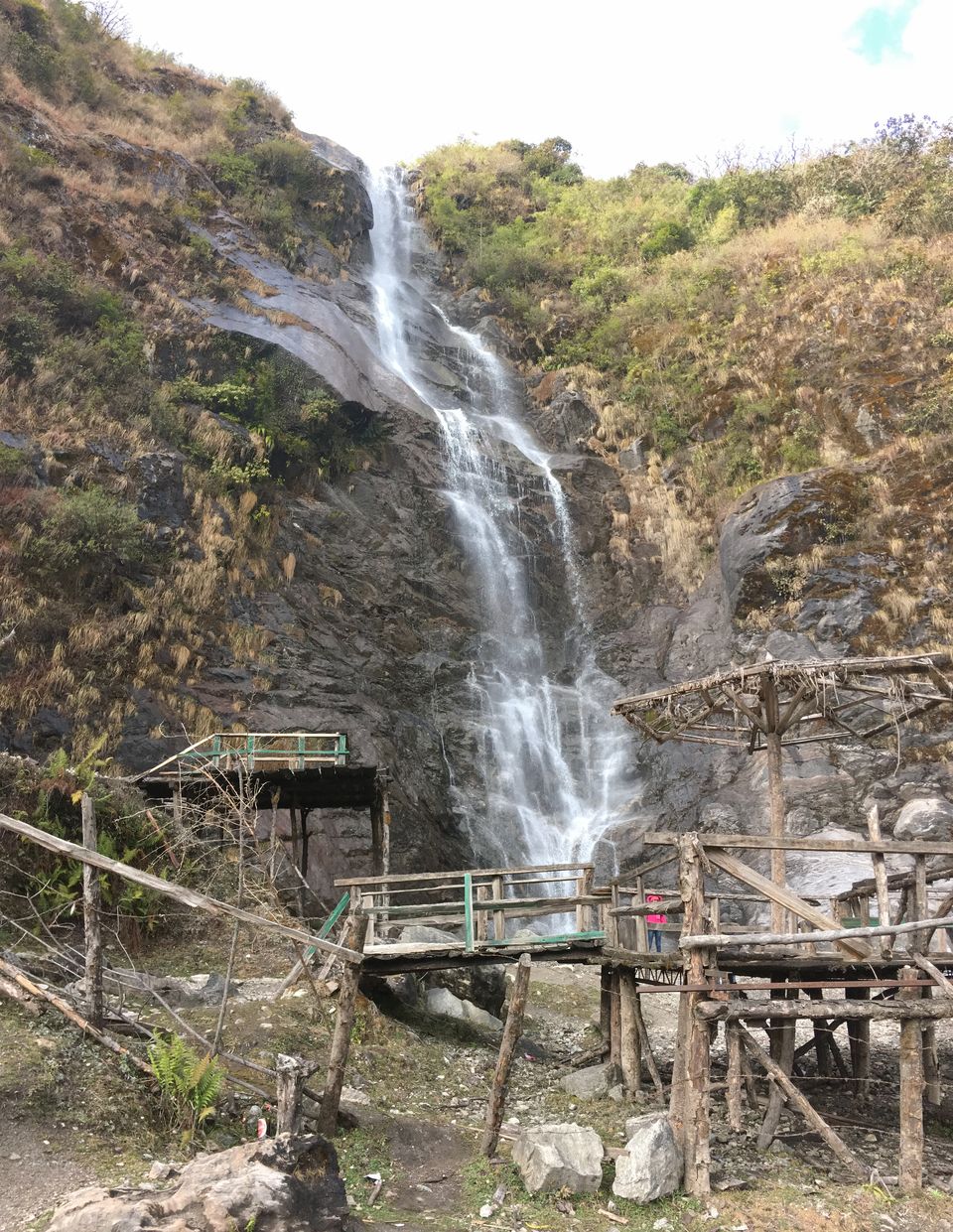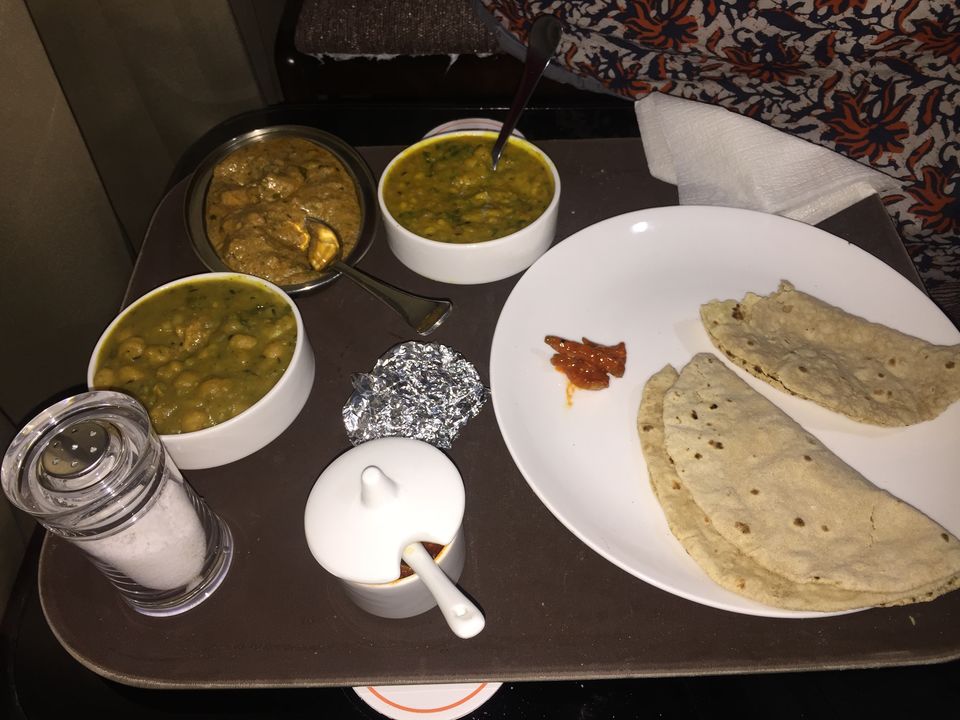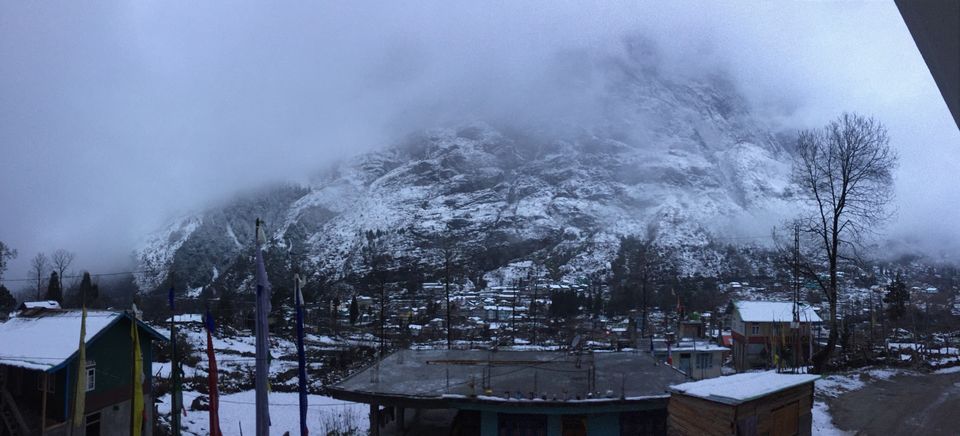 Day 4: Gangtok (Local Sightseeing)- Last day in Gangtok, we started local Handicraft Emporium. Then We visited Namgyal Institute of Tibetology, Do Drul Chorten Monastery, Ropeway, Flower Exhibition Centre - Ridge Park., Lal Bazar Road, Nam Nam Viewpoint, White Hall, Deorali Butterfly Bridge. After this, we started our journey to Darjeeling. It took 6 hours to reach Darjeeling. We stayed in Mount Himalayas Resort near Gandhi Road. The staff was very friendly, and the hotel was quiet but centrally located. Loved the welcome tea on arrival, watching the sunset from the rooftop, and the included breakfast. Great value for money!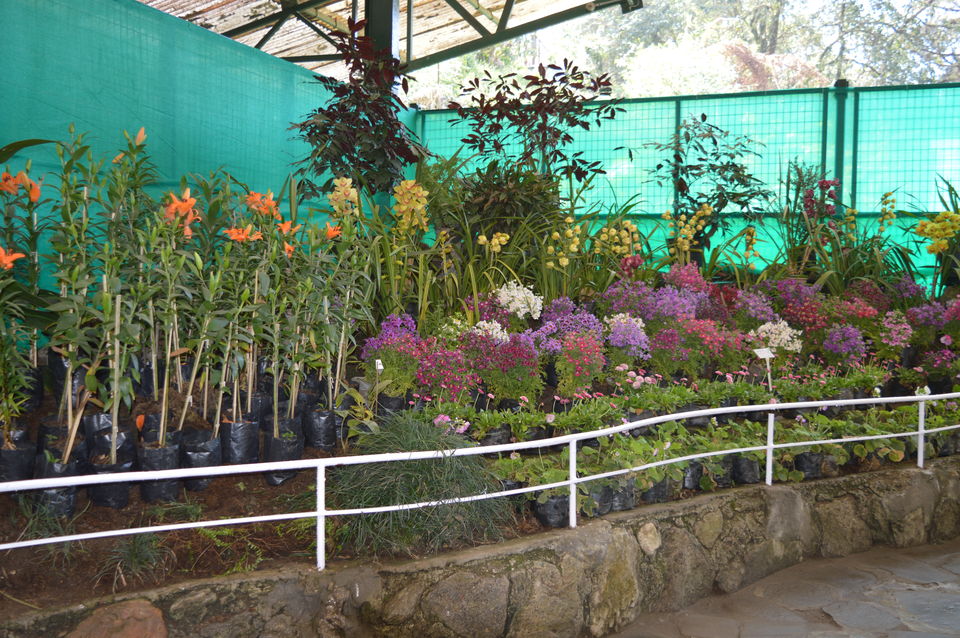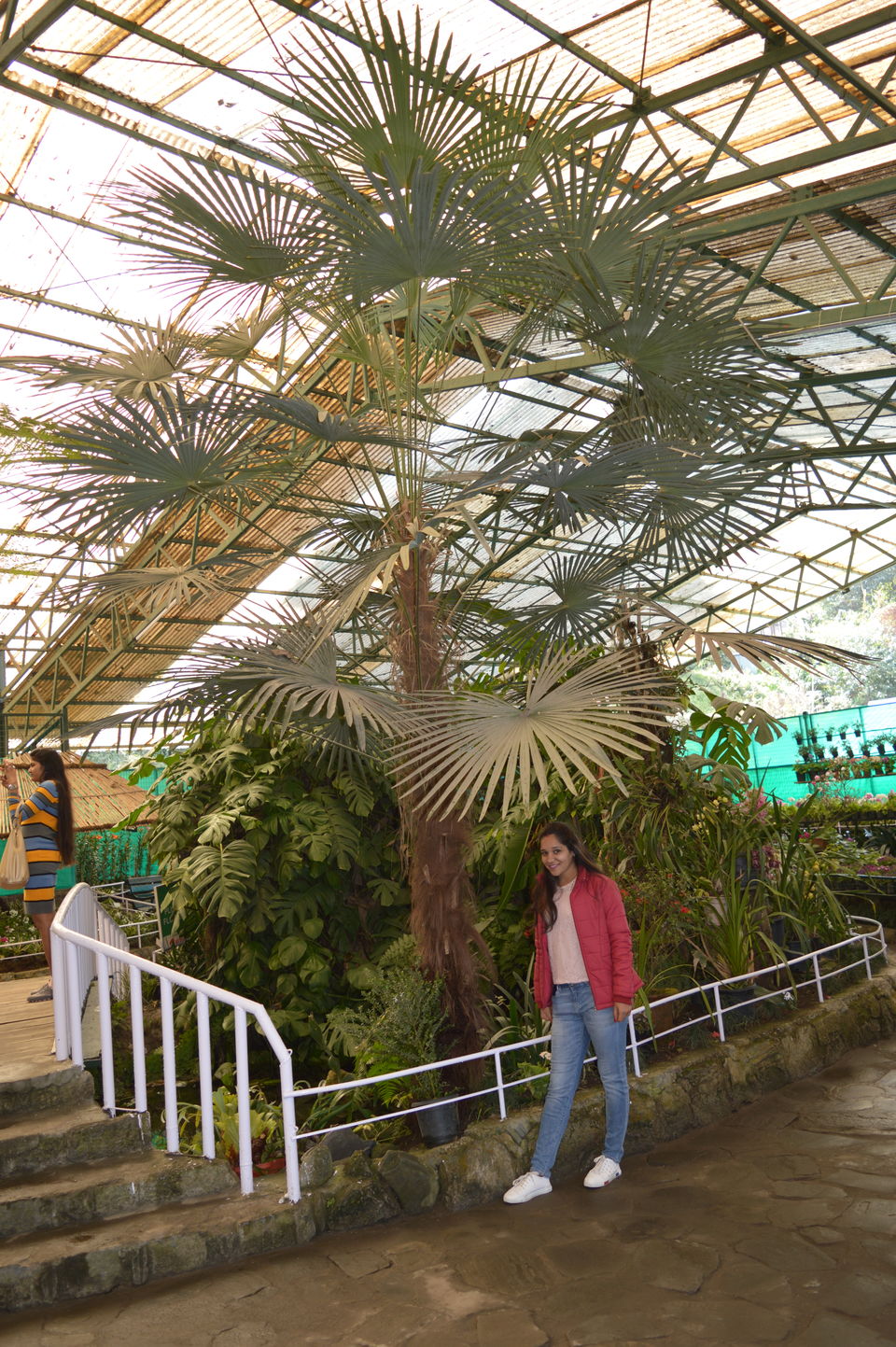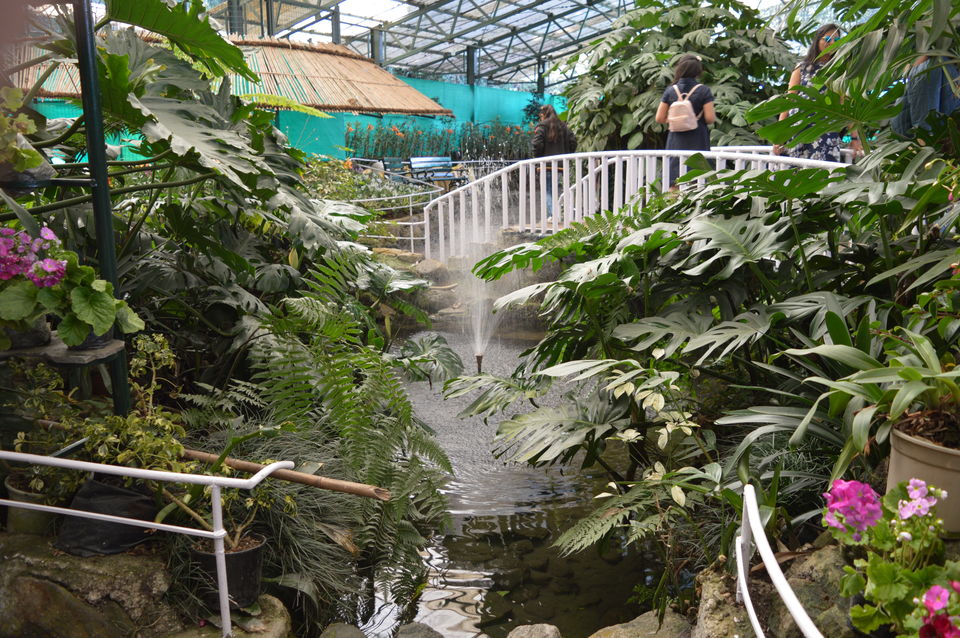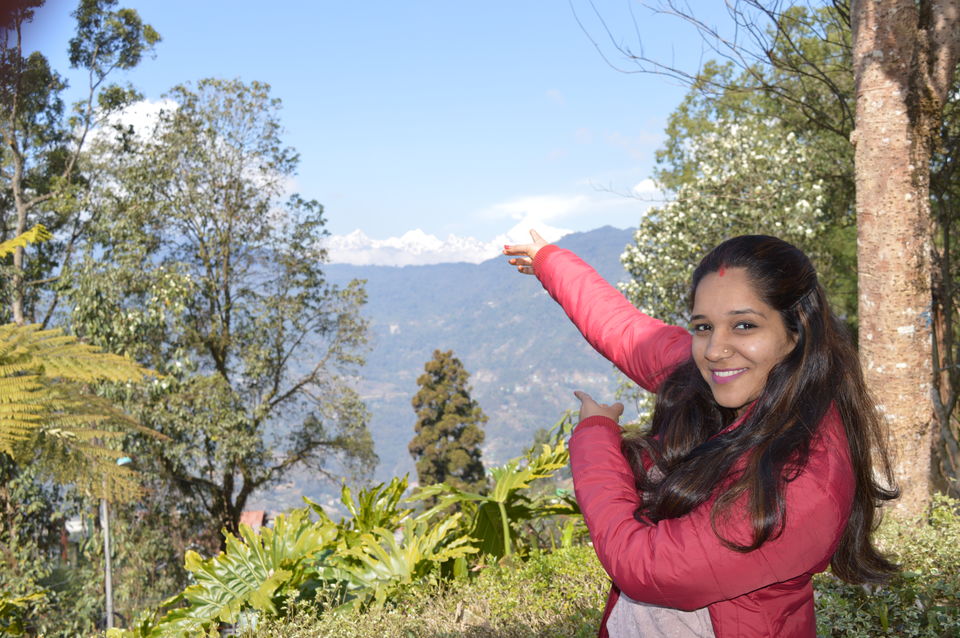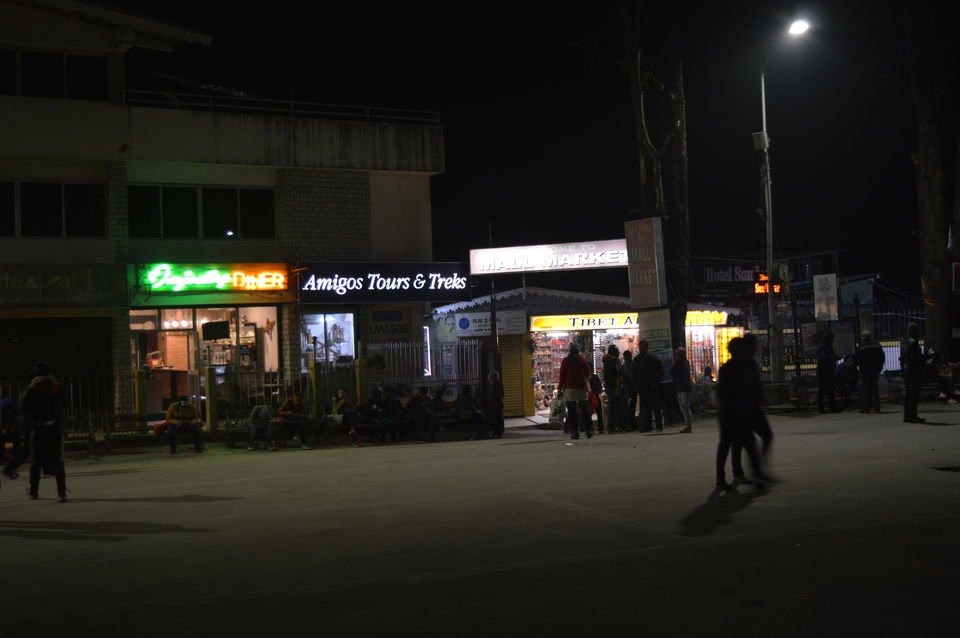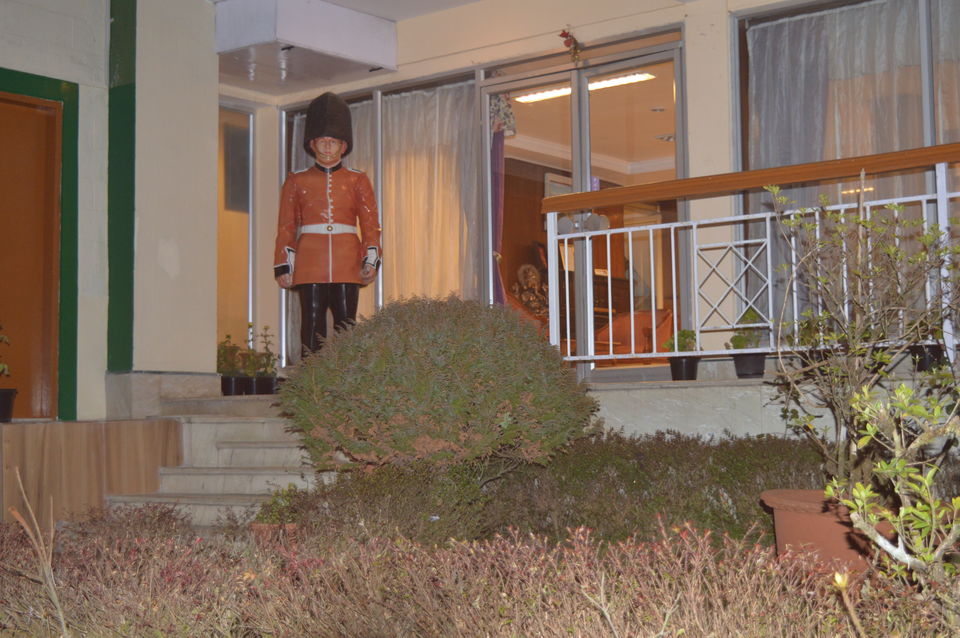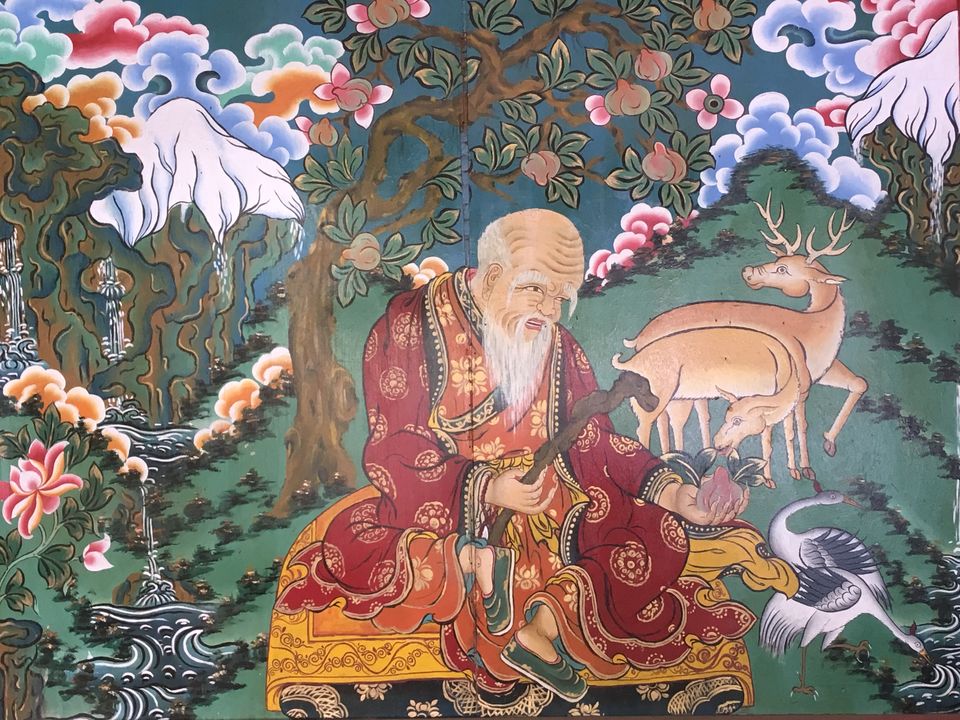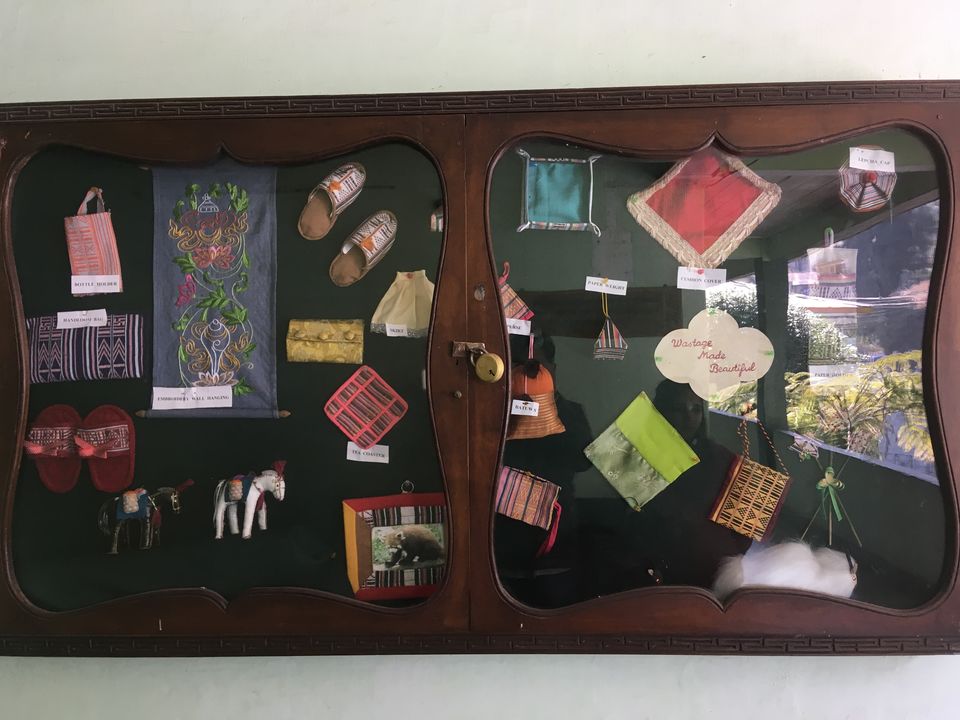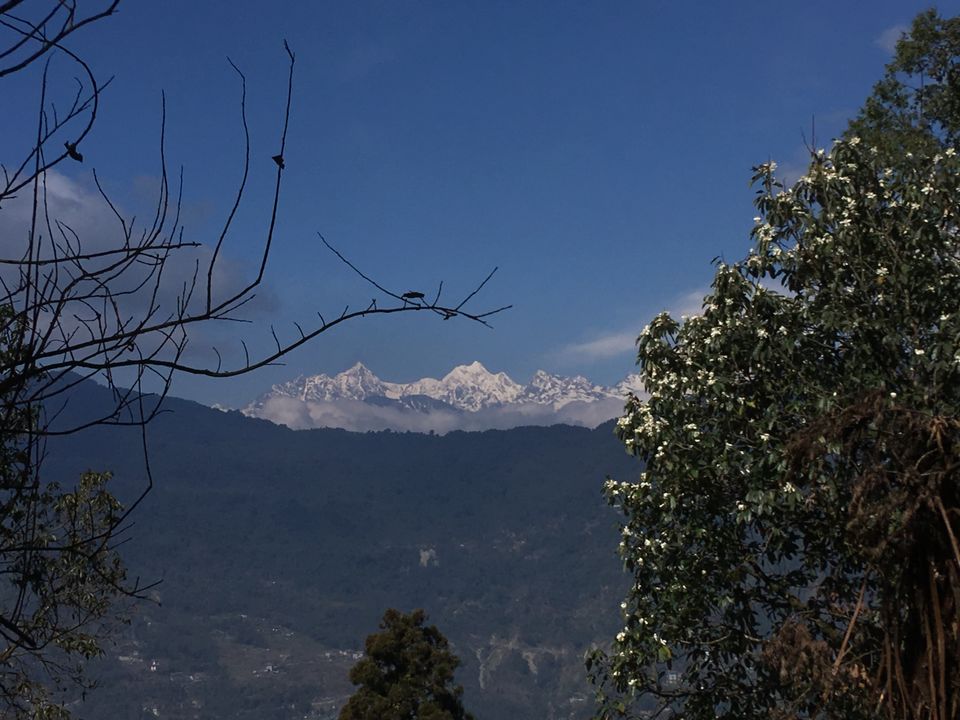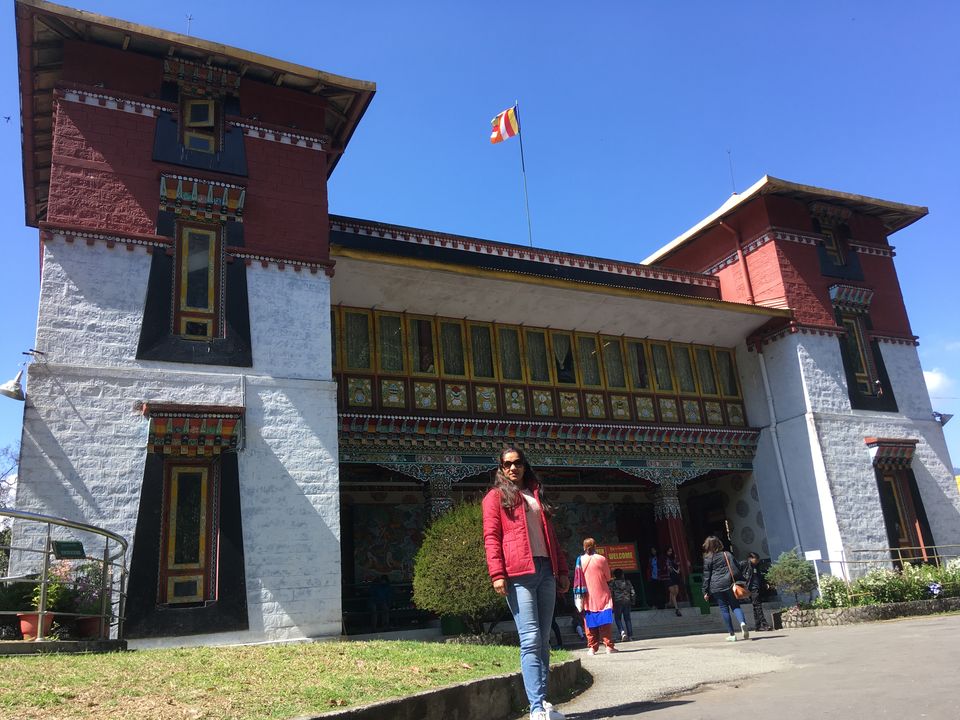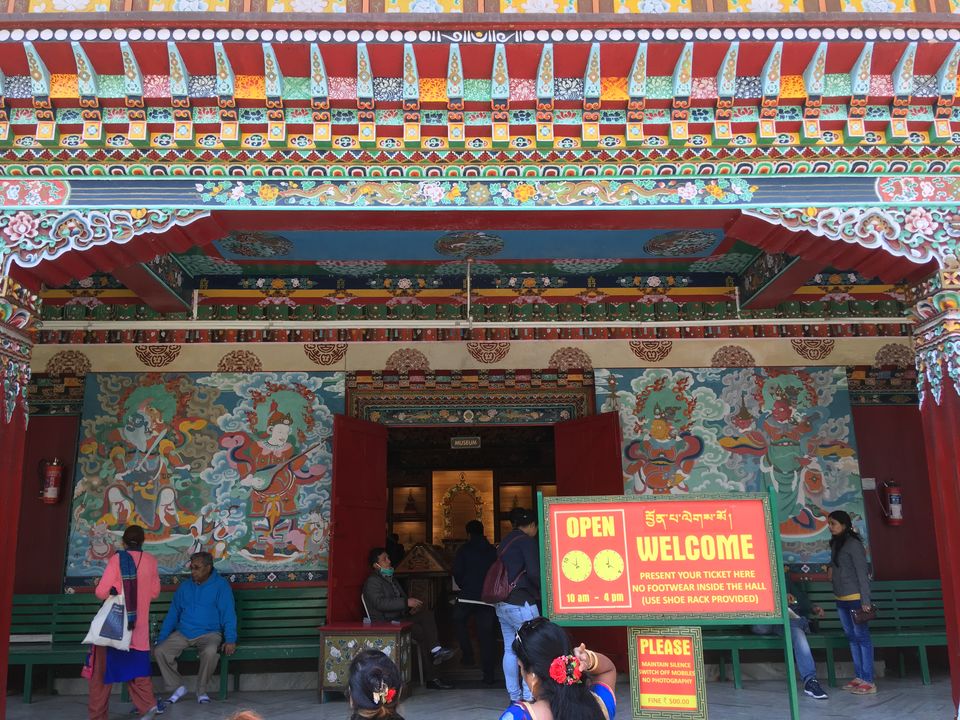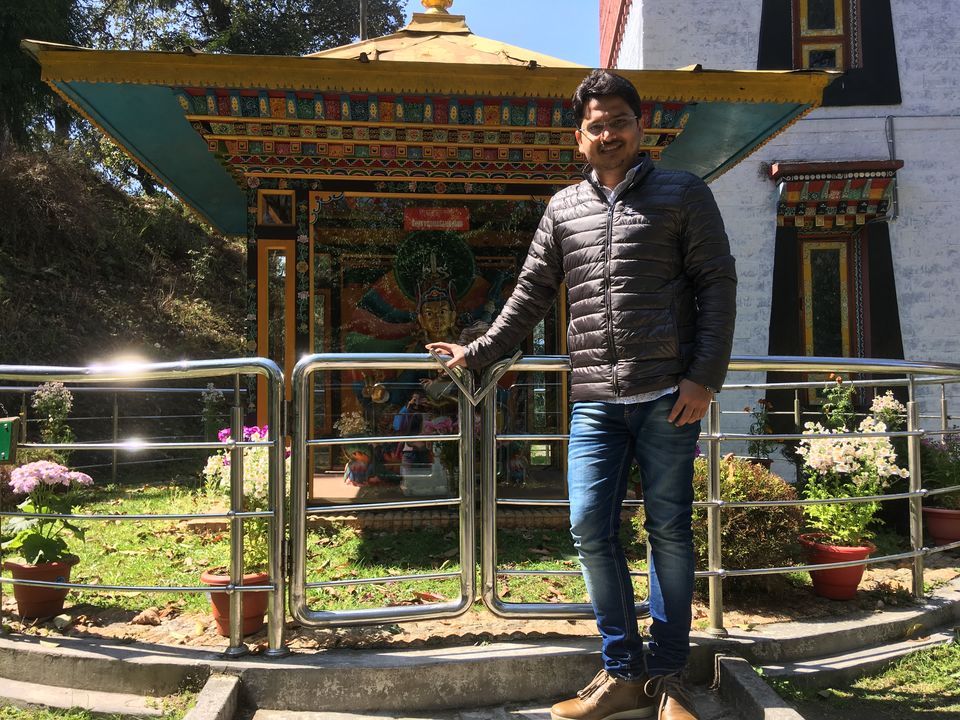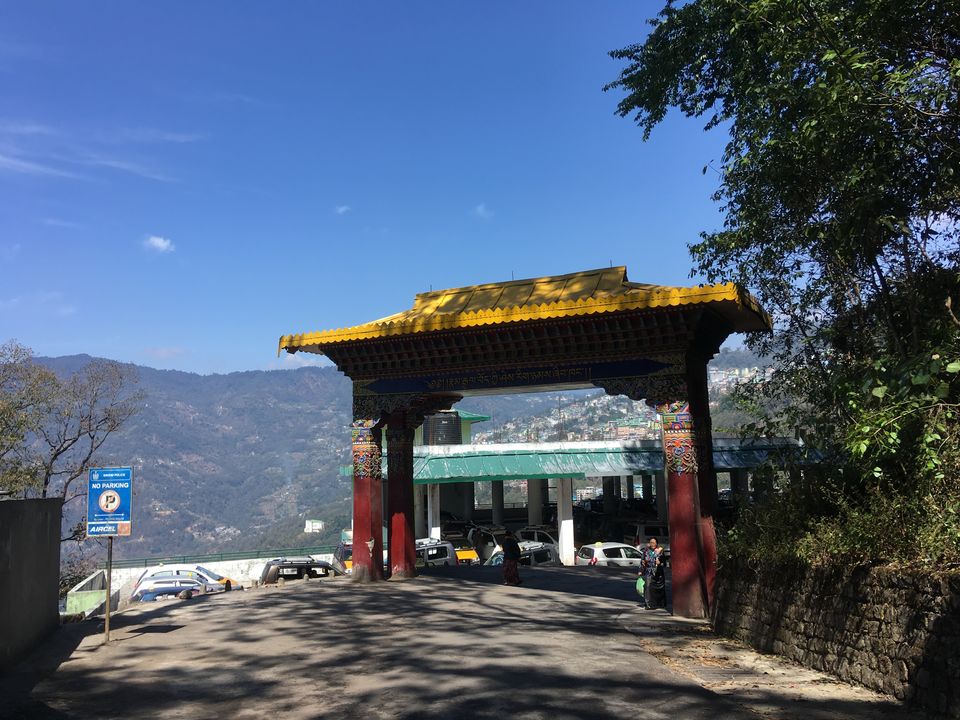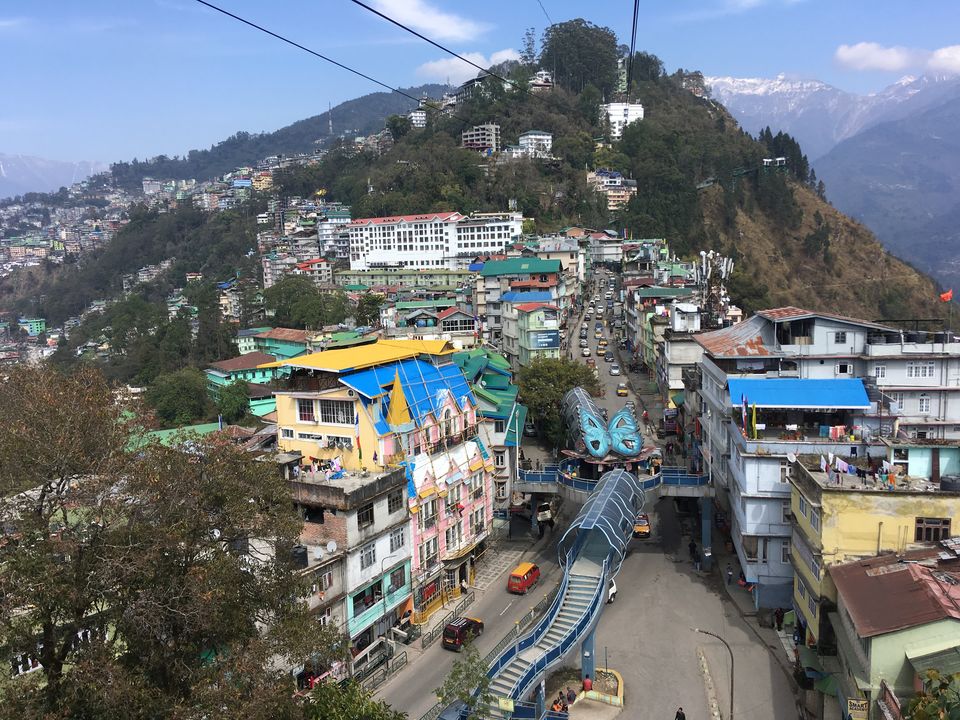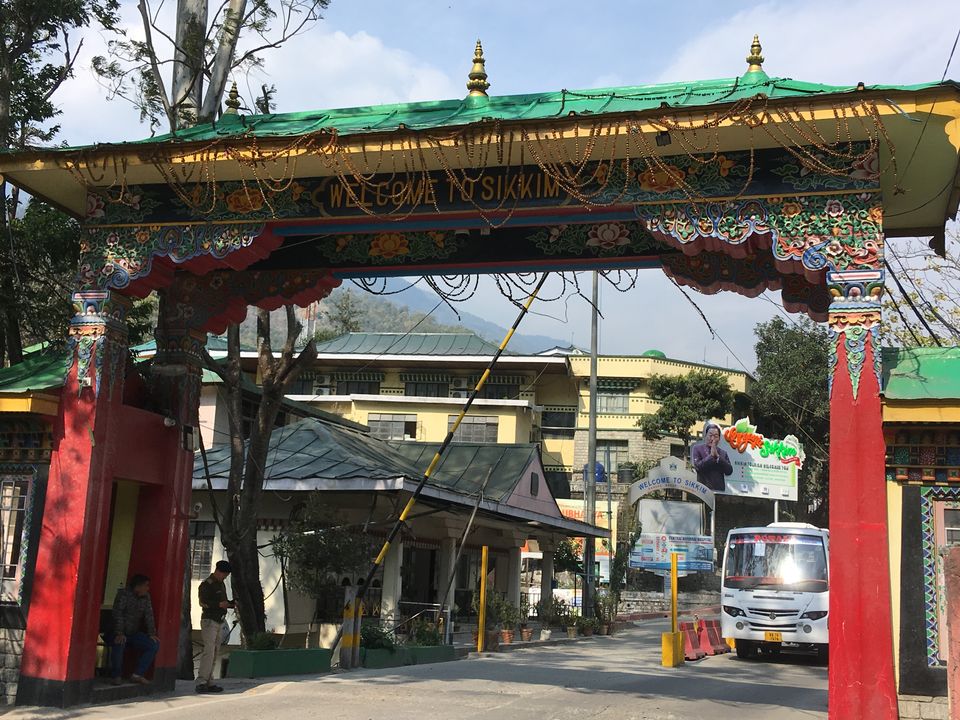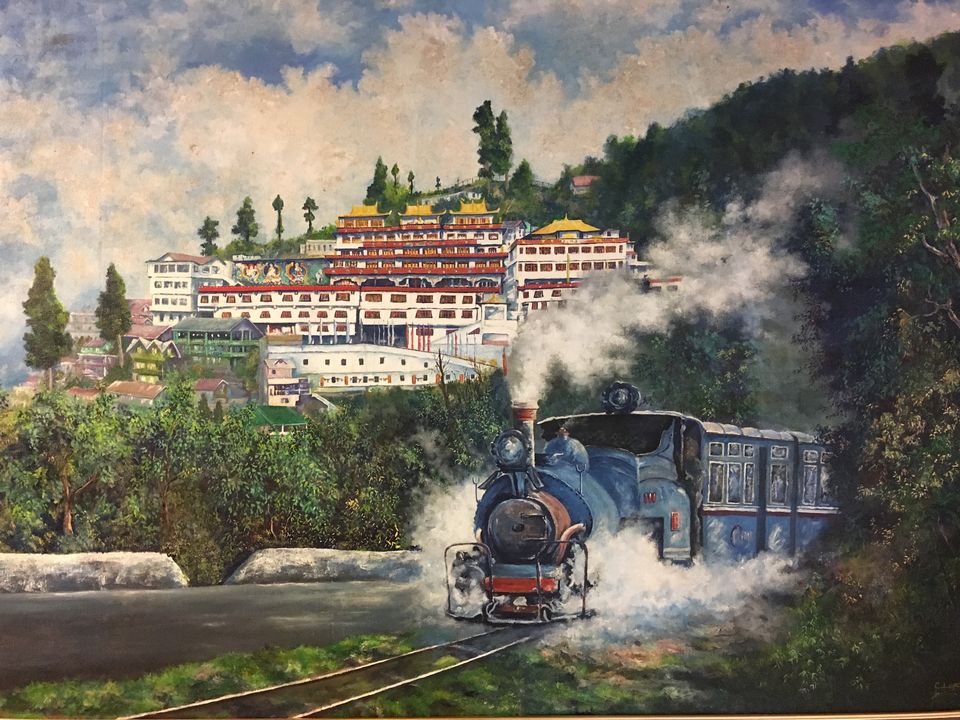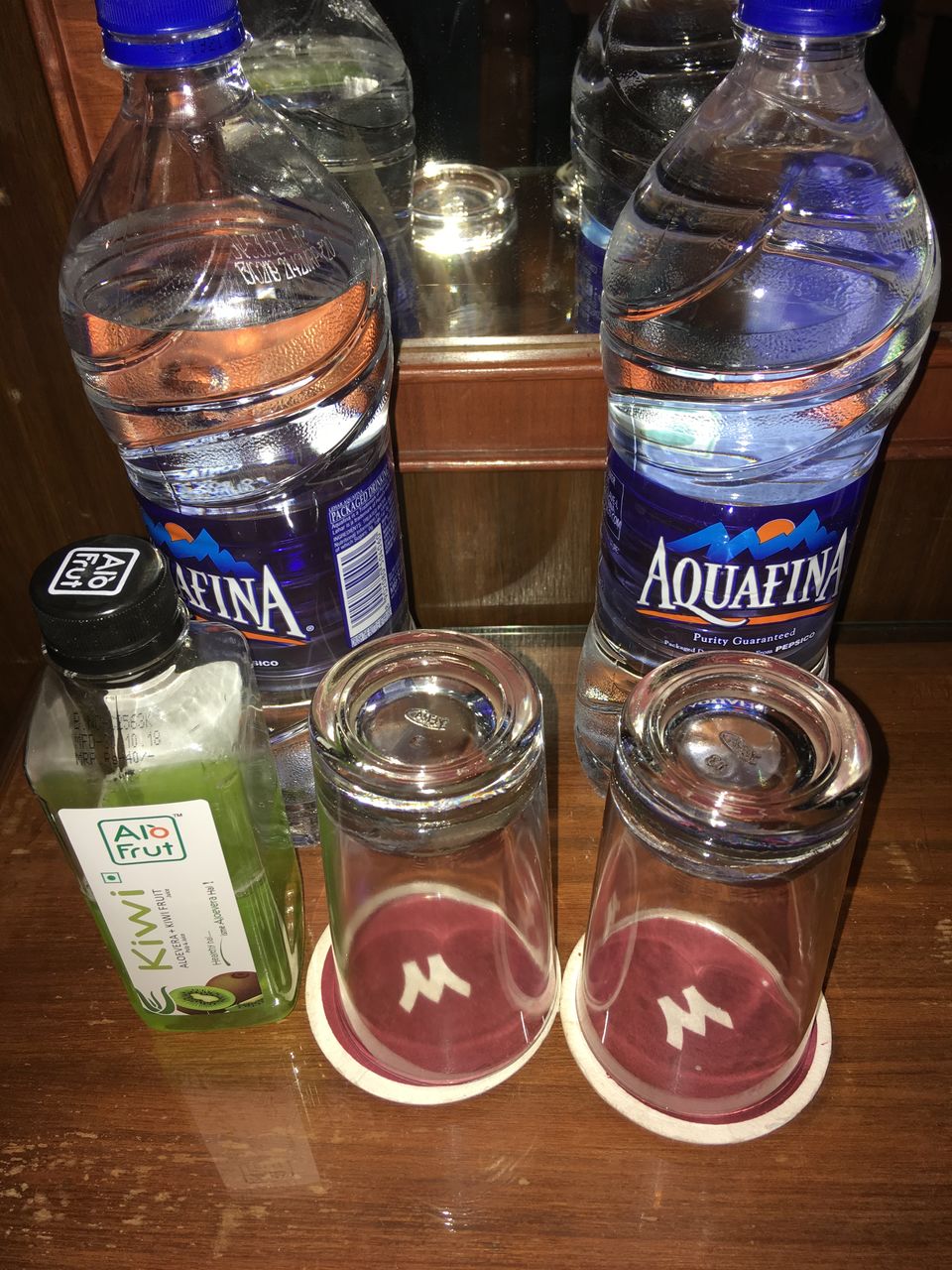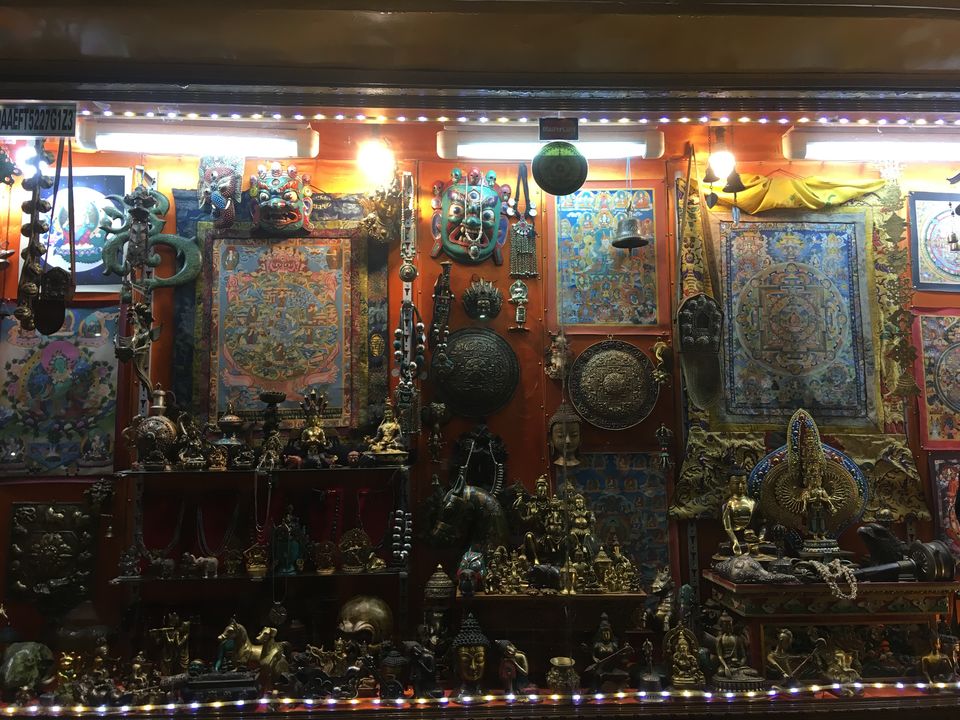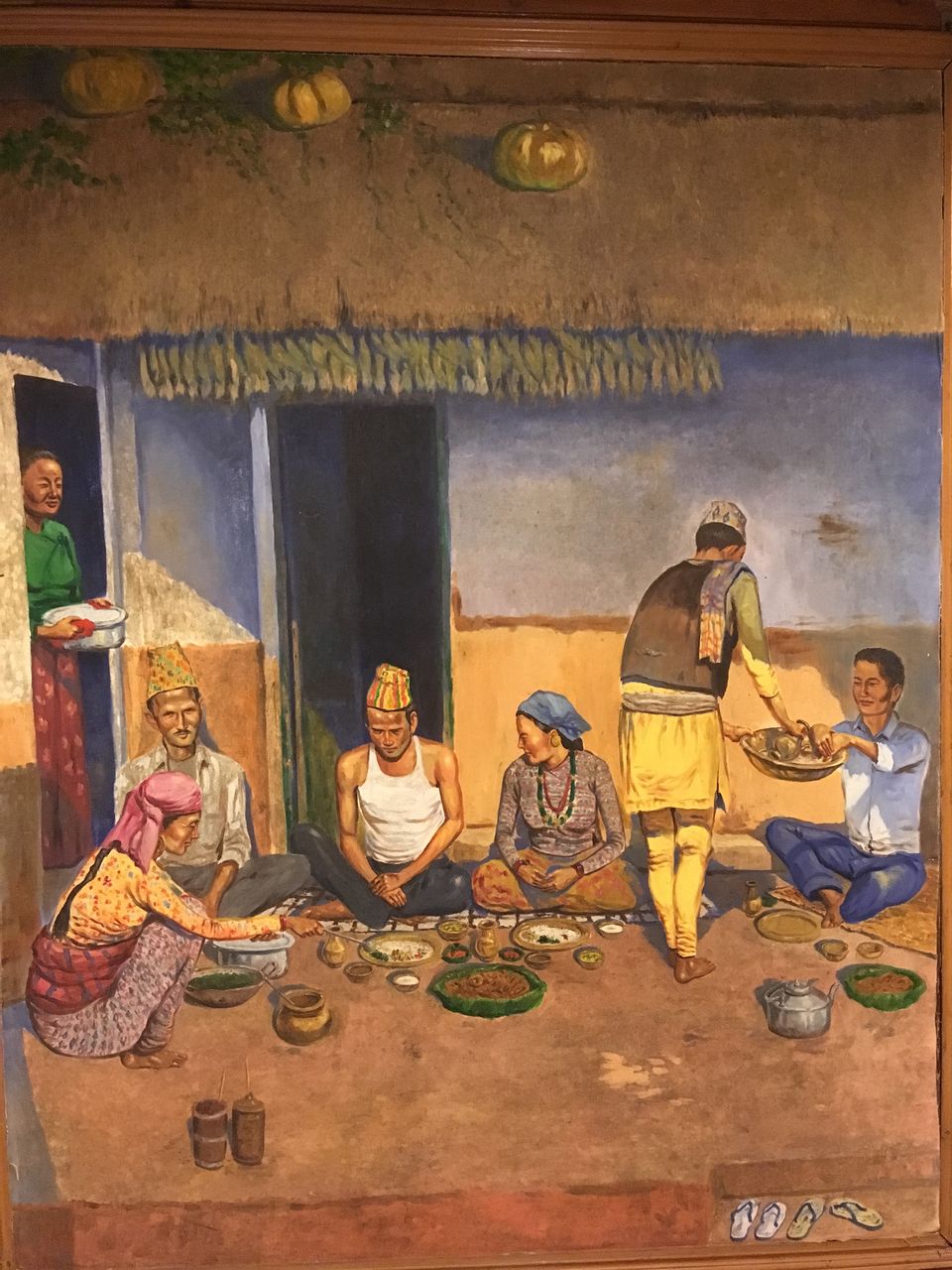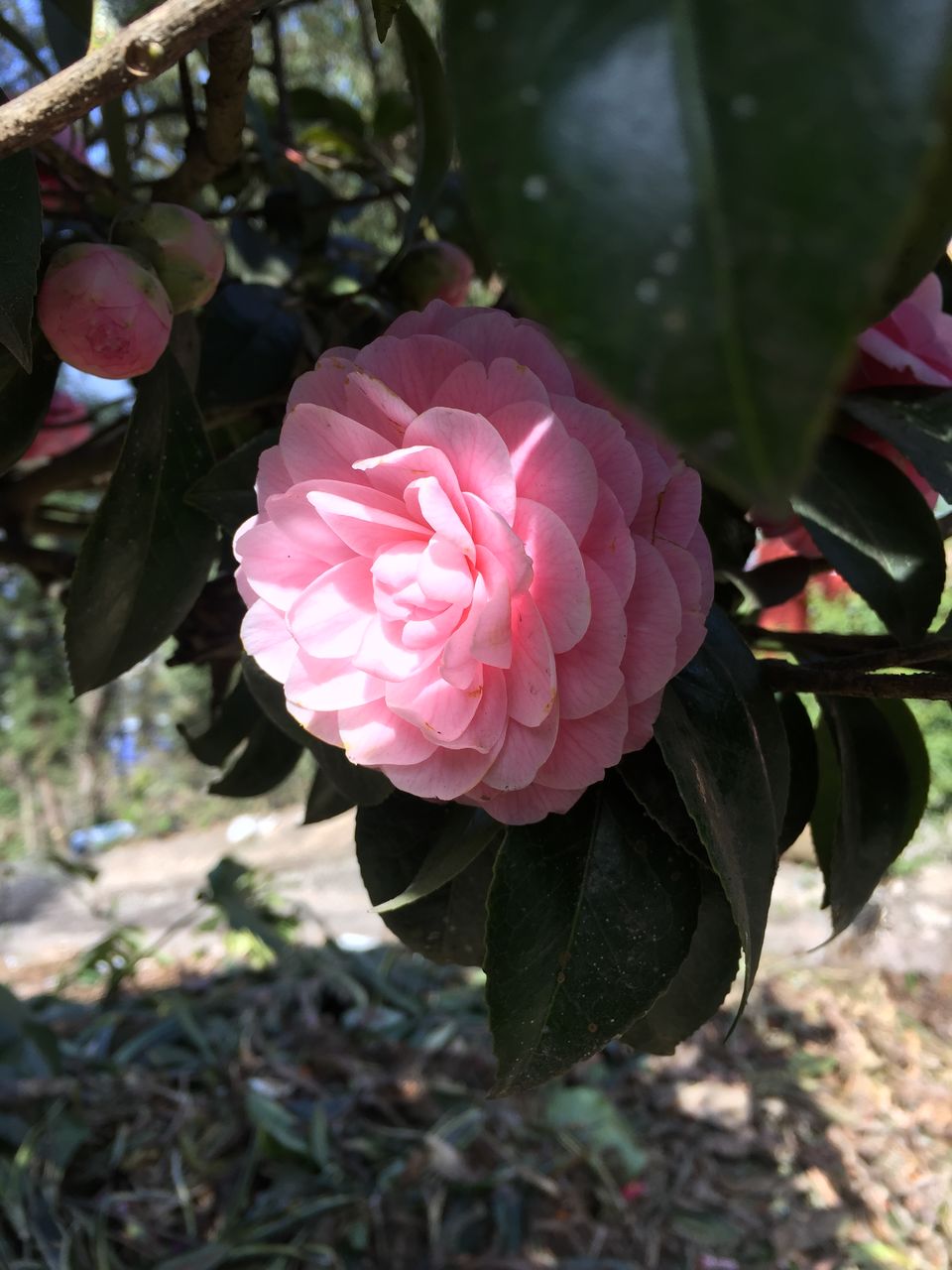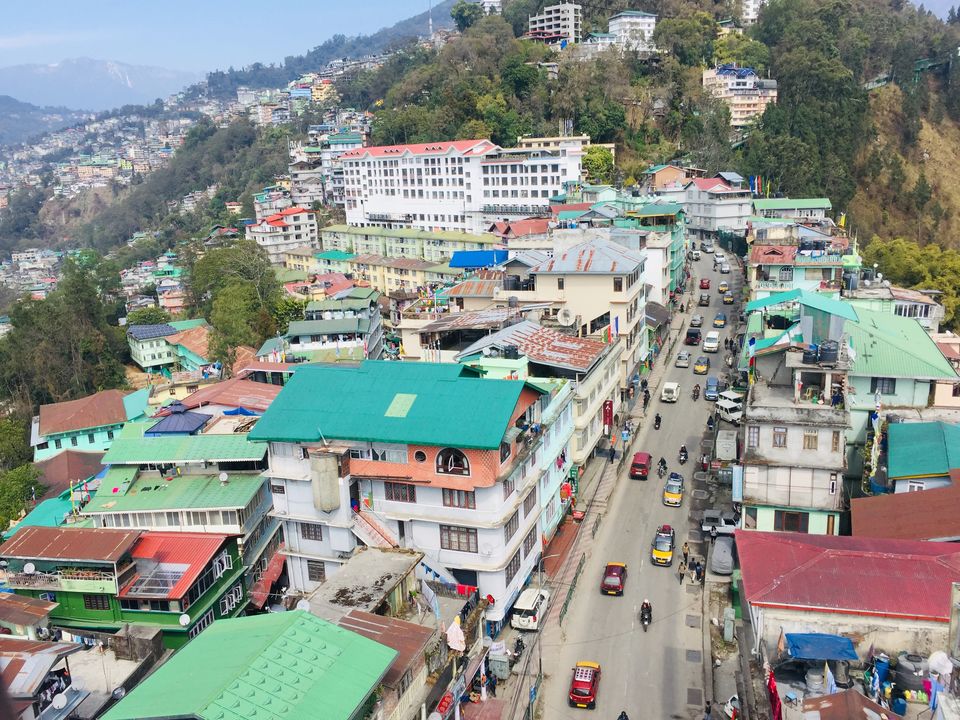 Day 3: Lachung to Lachen- North Sikkim- We woke up at 6:30 am and when we opened the window, the view outside our room's window was so mesmerizing. The Sun was up and hill next to the hotel was covered with snow was glowing orange. Yesterday it was snowing and today it was a bright day. We had our breakfast and moved to Lachen. Unfortunately, due to heavy snowfall, the upper North Sikkim part was closed. So, we weren't allowed to Katao, Zero Point, Yumthang Valley, and even Gurudongmar Lake. We were allowed until that part of Lachung where snow was removed from the road by BRO (Border Road Organization). One can see only military camp beside the road. We enjoyed Hot Maggi in the snow capped mountain where only 30-40 people were there. After 3 hours in the snow, we started our journey to Lachen. It is around 48 km from Lachung. We reached there around 3 pm. As Gurudongmar lake was closed so we thought to move to Gangtok. After a few hours, we started our journey back to Gangtok. We also visited Mangan (a small clean city), Kanchenjunga View Point, Rang Rang Bridge, and Seven sister falls which has seven steps while falling from the top. At 8 pm, we reached Gangtok. After refreshing, we went shopping. There I bought Tea from Golden tips Shop which is in MG Road. Here one can buy different tea after tasting many flavored teas. This was going to be last night in Gangtok, so we stayed back for hours, trying to be mesmerizing beauty of this city which will remain in our memory for long.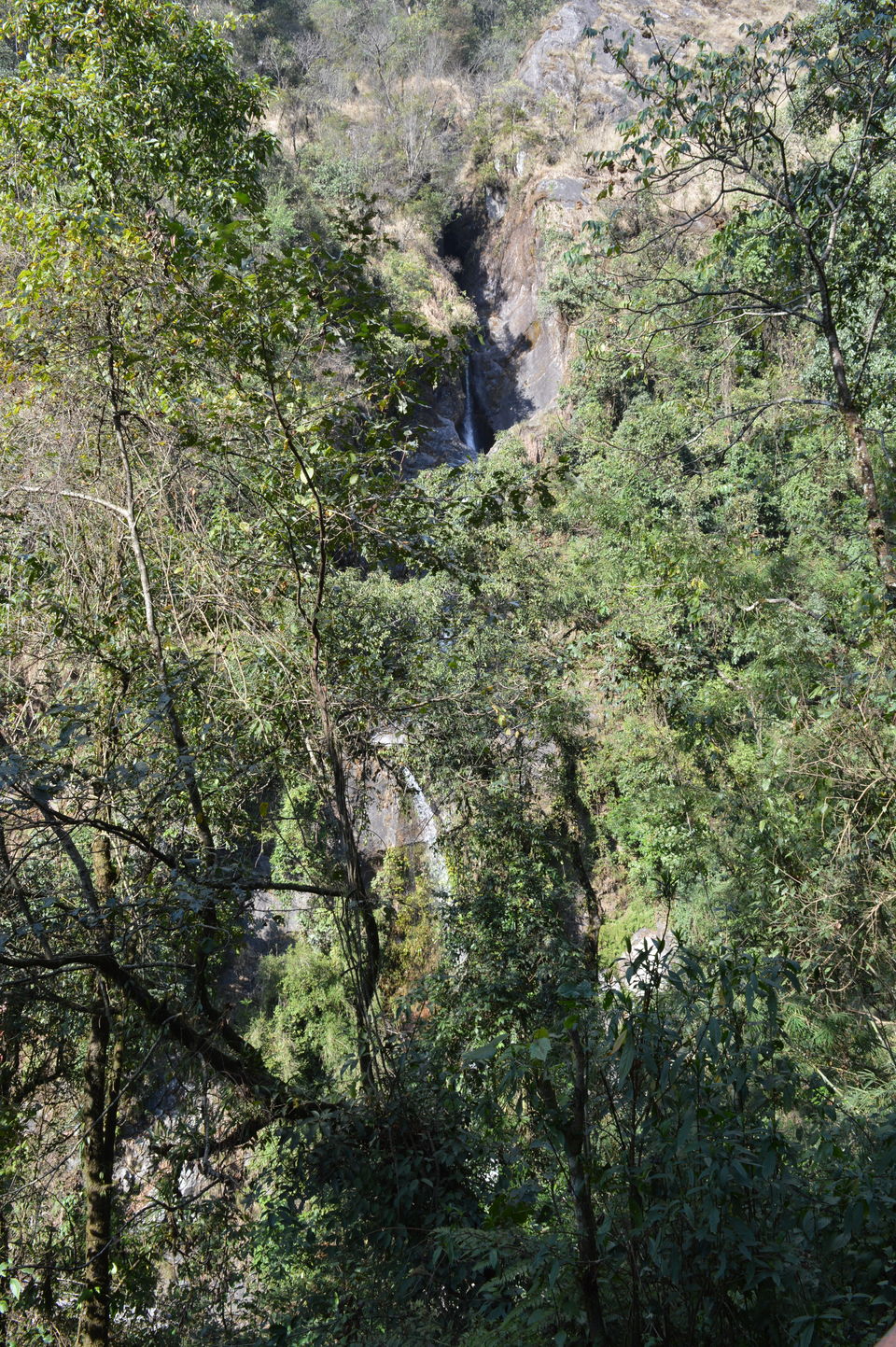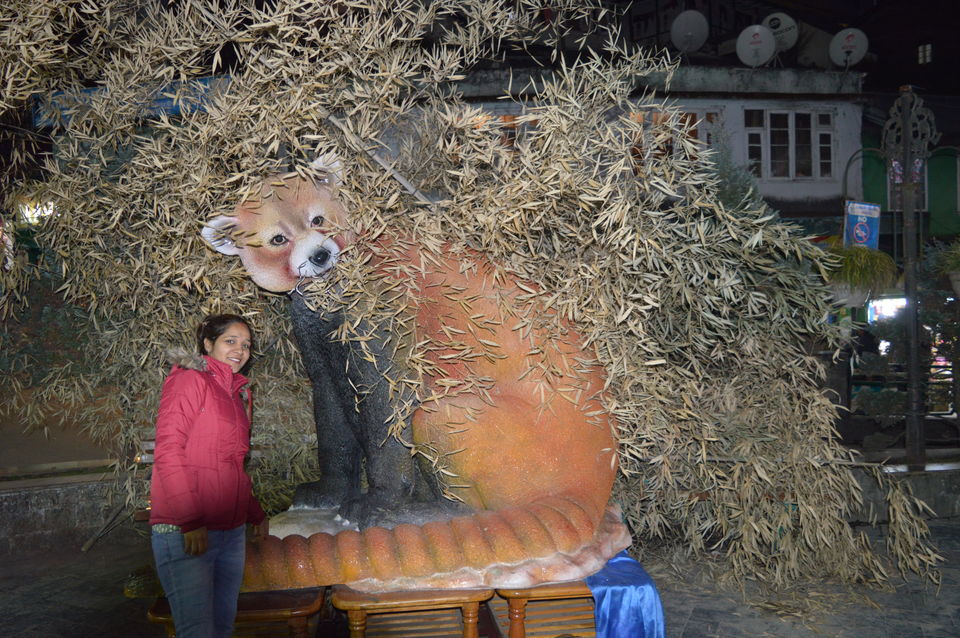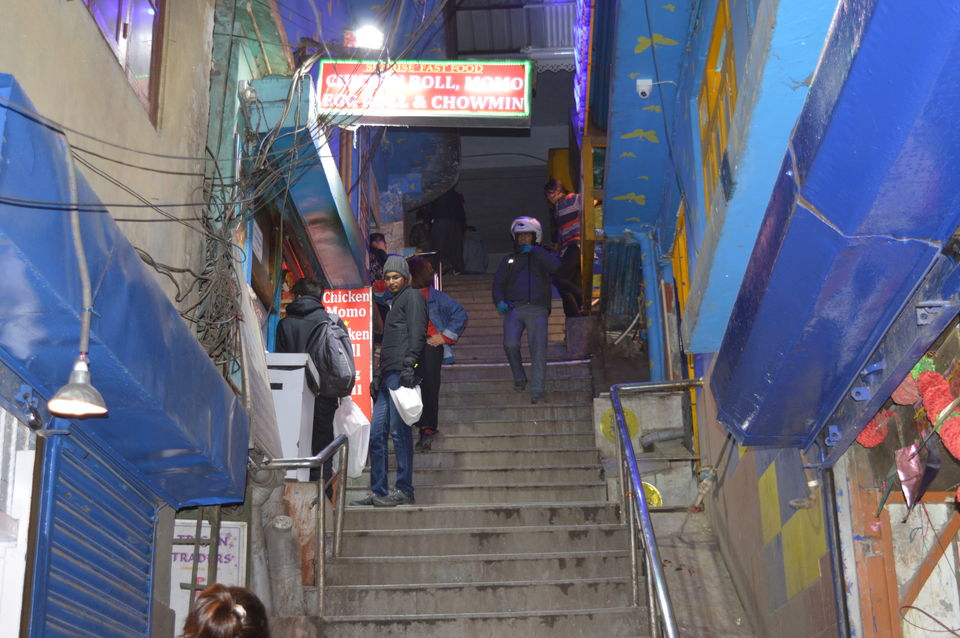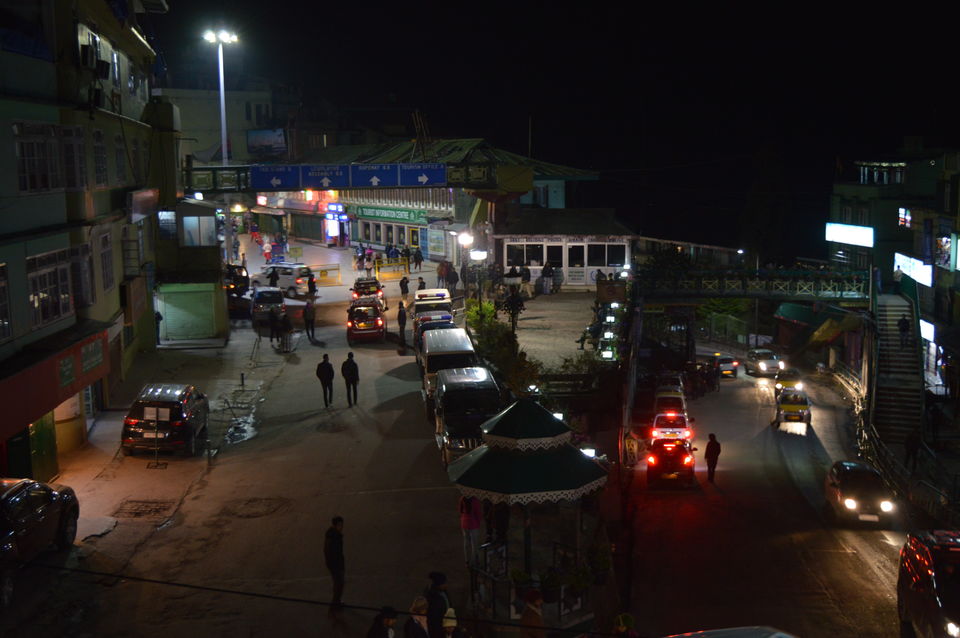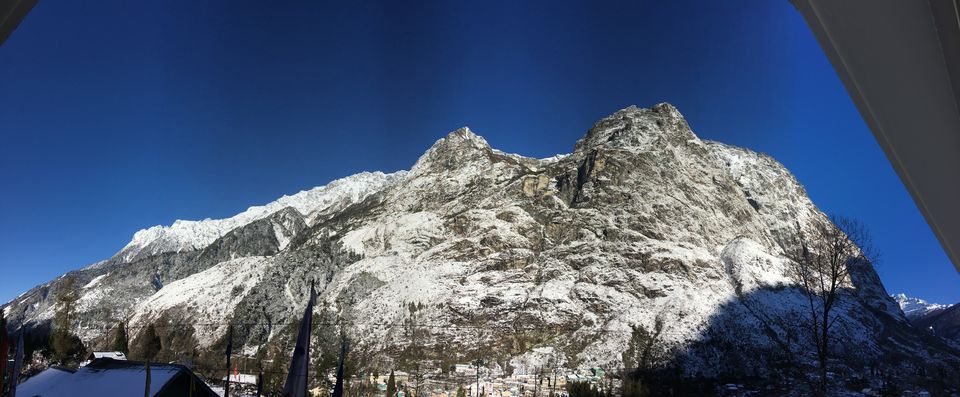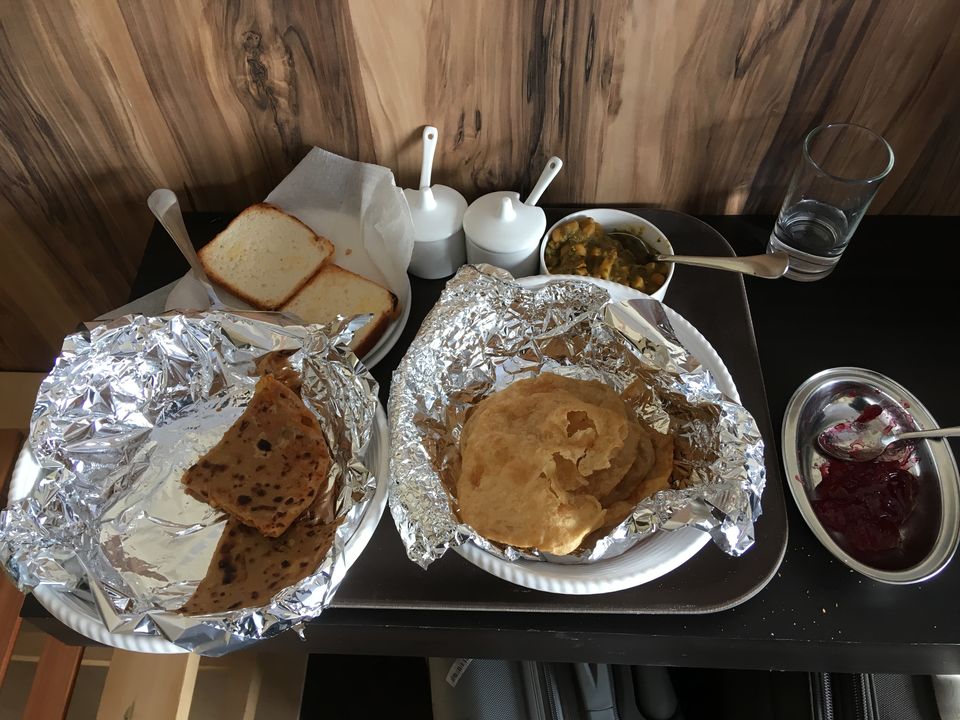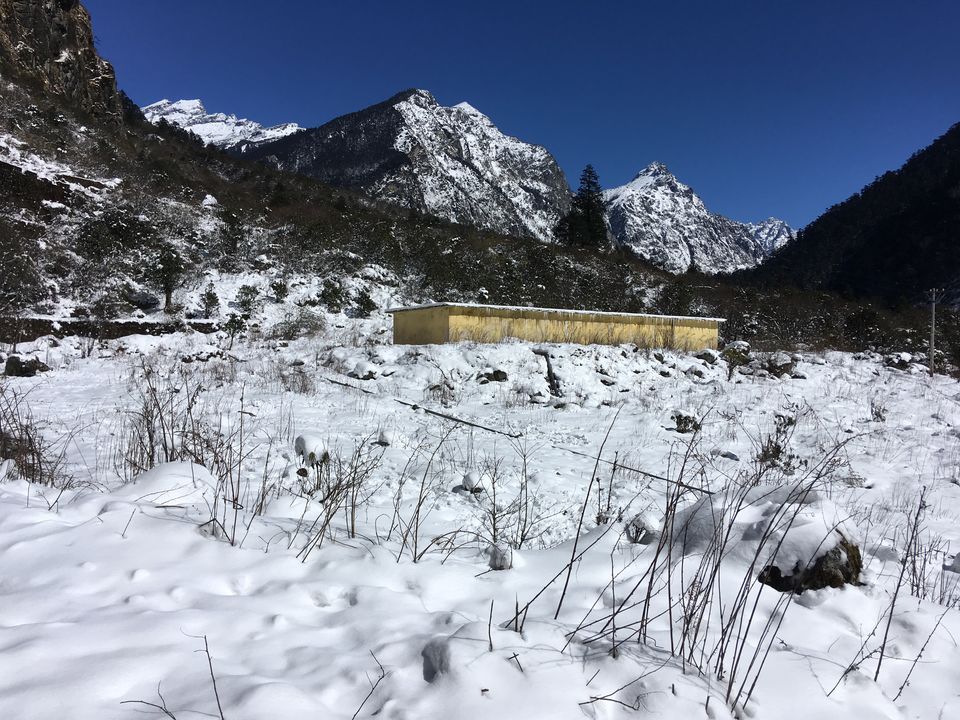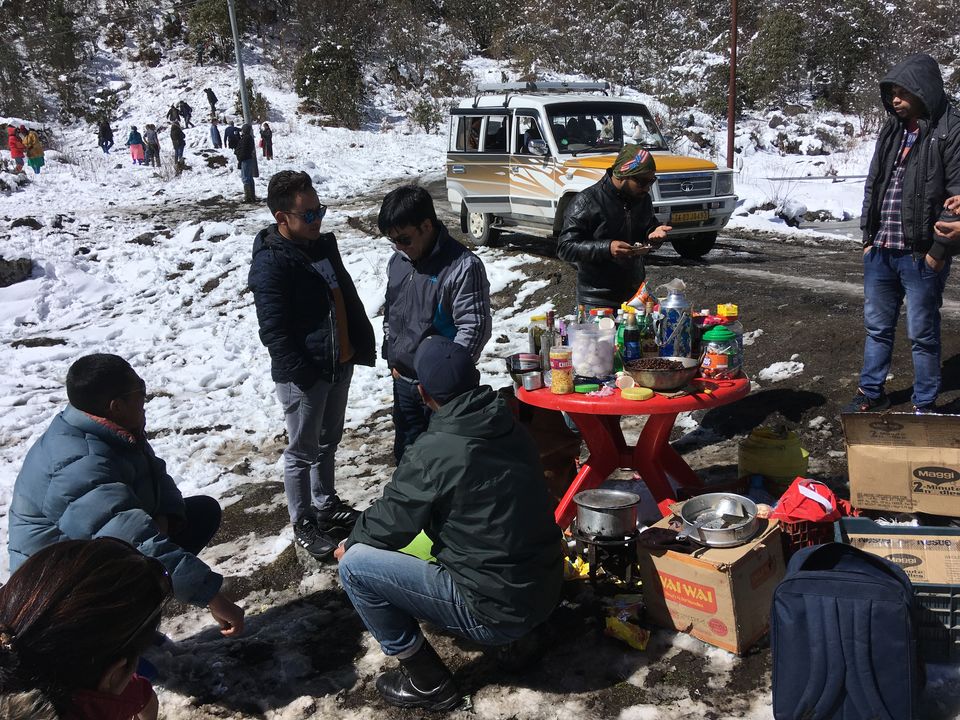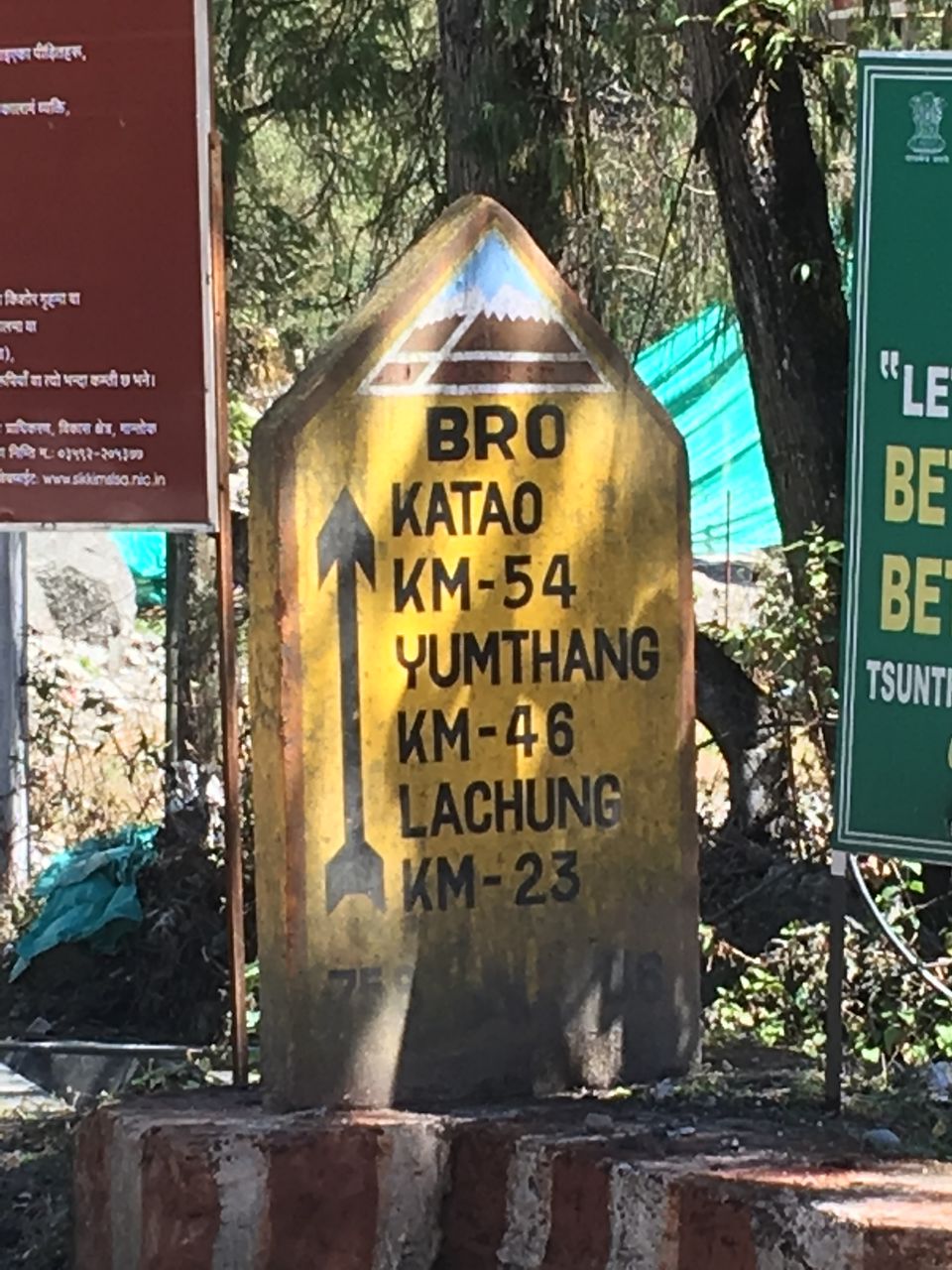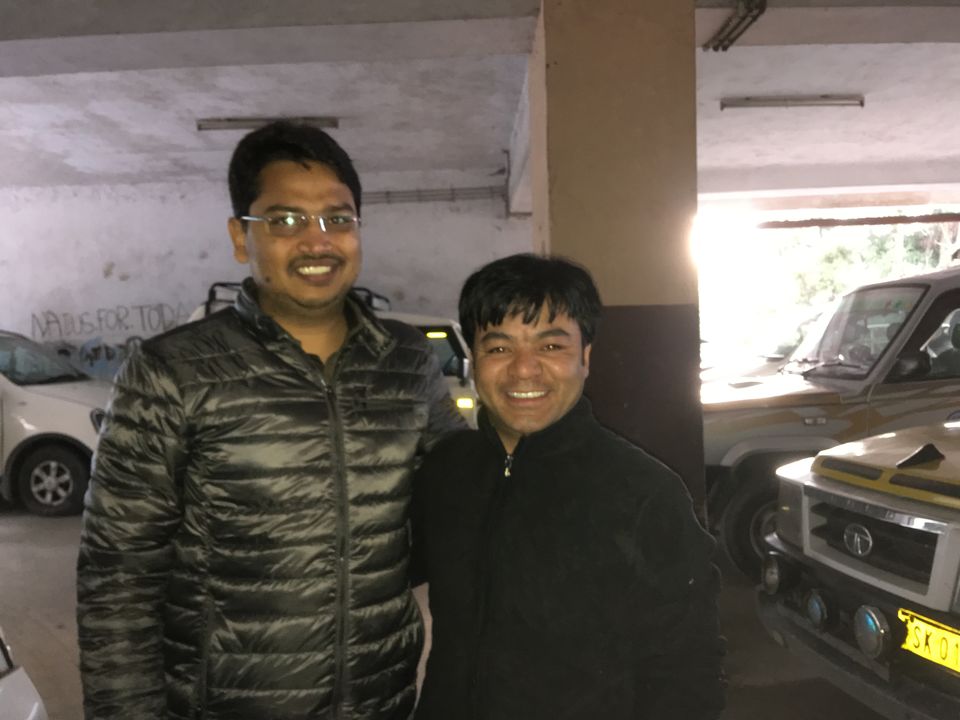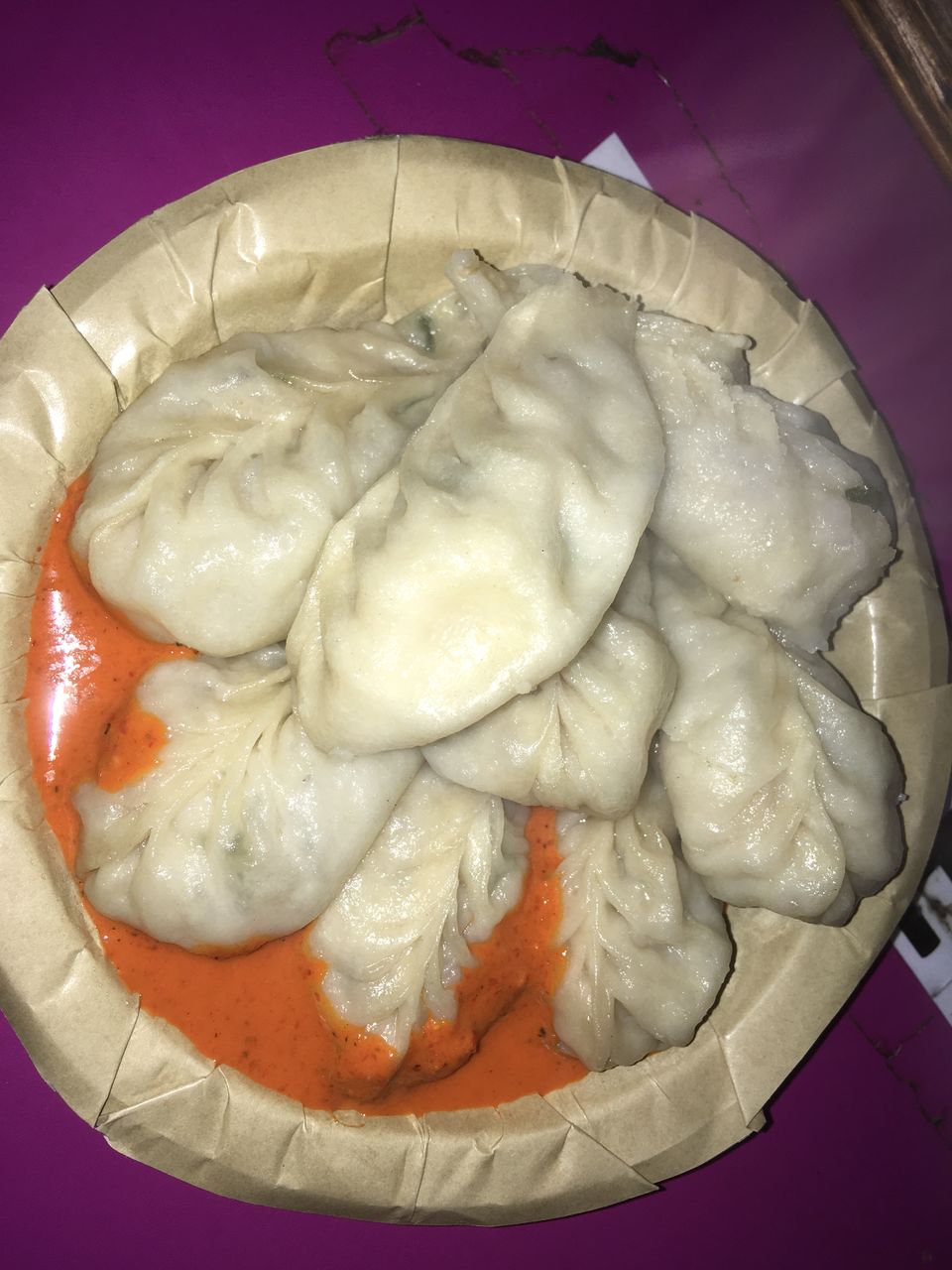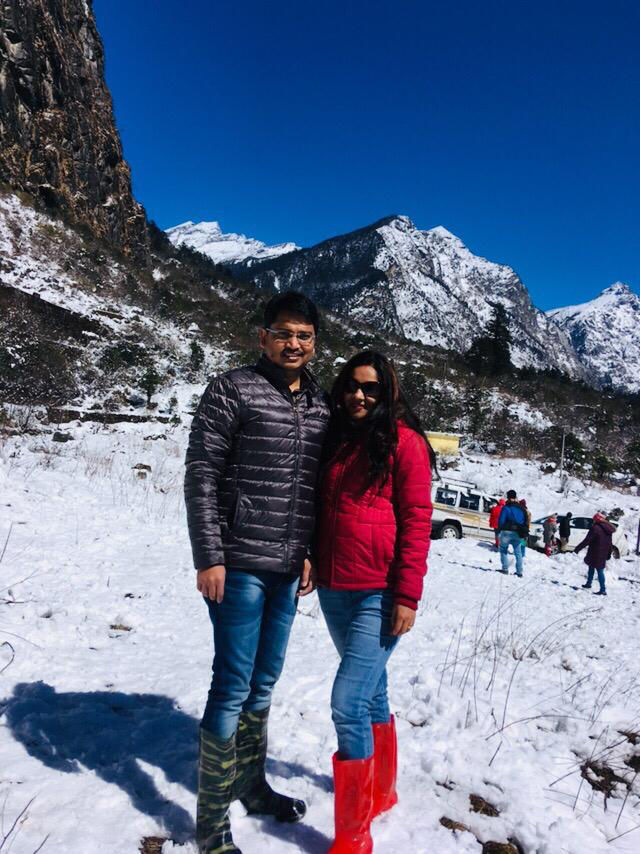 Day 5: Darjeeling (Local Sightseeing)- We woke at 3:30 am and started our Darjeeling Sightseeing. First, we went Tiger Hill from here one can view Kanchenjunga hill (Only if you are lucky) as we were not so lucky. We saw the sunrise from the hilltop. Hill was covered with a human. We were there till 7 am but no luck as Kanchenjunga was covered with fog. Then we moved to Ghoom Monastery, Batasia Loop, Zoo and HMI (Himalayan Mountaineering Institute) museum history, Tea garden, Japanese temple, Peace pagoda, Tenzing rock and lastly Ropeway. Out of these, we liked the HMI museum and Ropeway. Inside HMI, one can know the Himalaya's history and persons who had reached the top of Mt. Everest. Really, we got to know many things about maintaining. At 4 pm, we reached Darjeeling ropeway. Here we bought 2 tickets and waited for few minutes for our turn. It took 30 minutes for whole ropeway journey. Total distance it covered 4.6KM. That was all for Darjeeling local sightseeing. We missed the joy ride.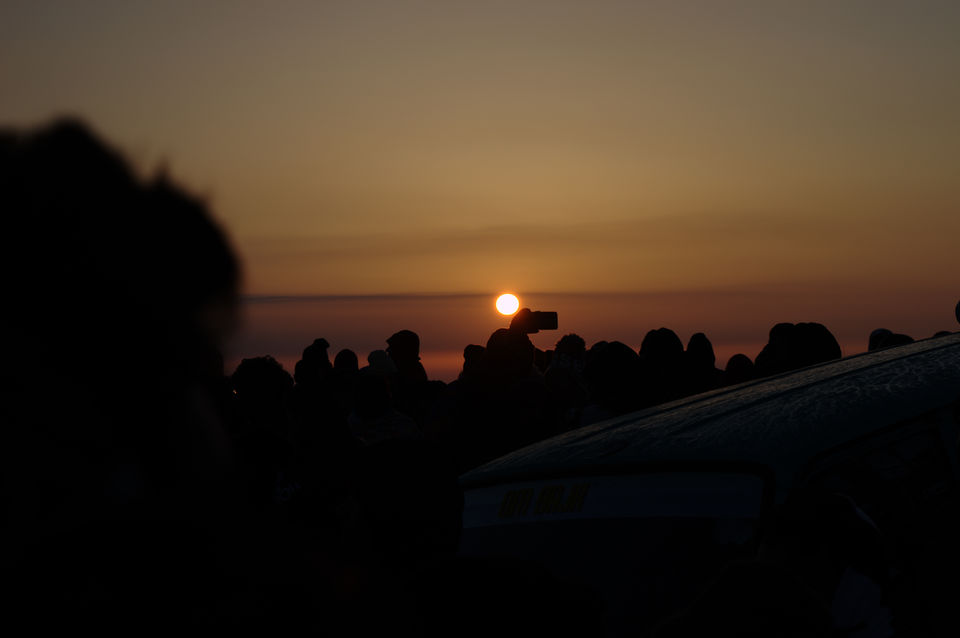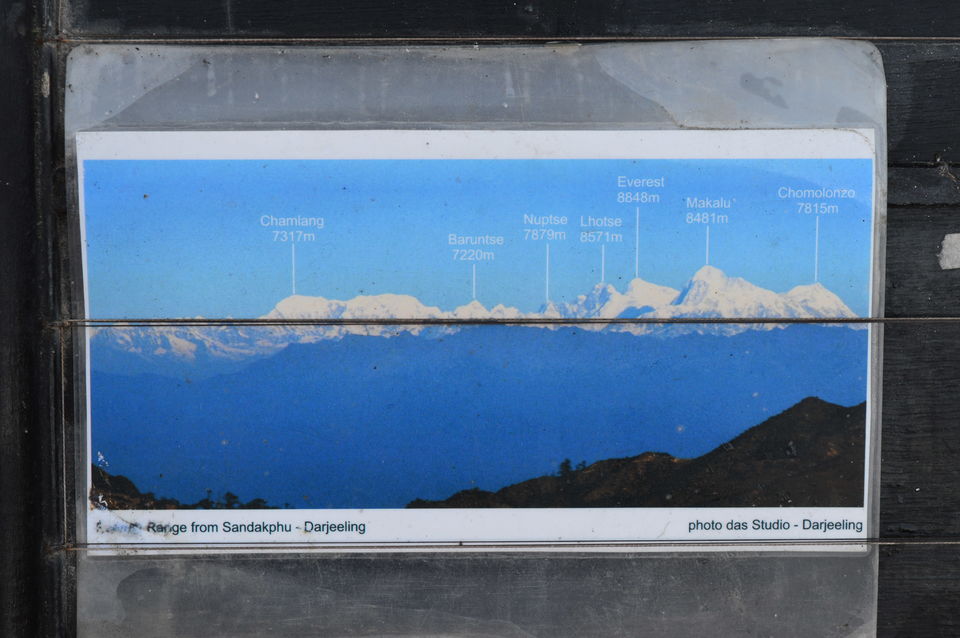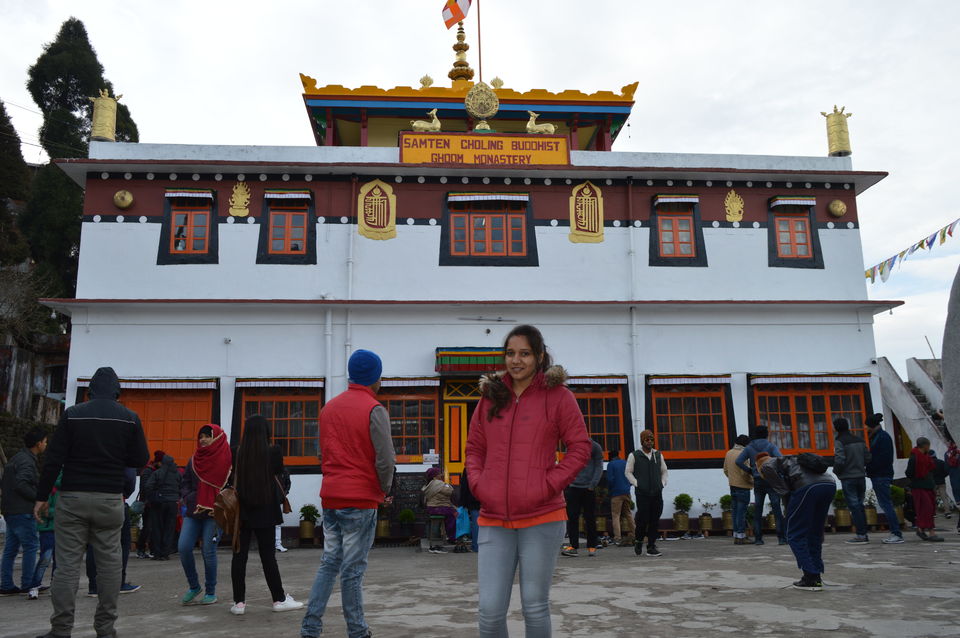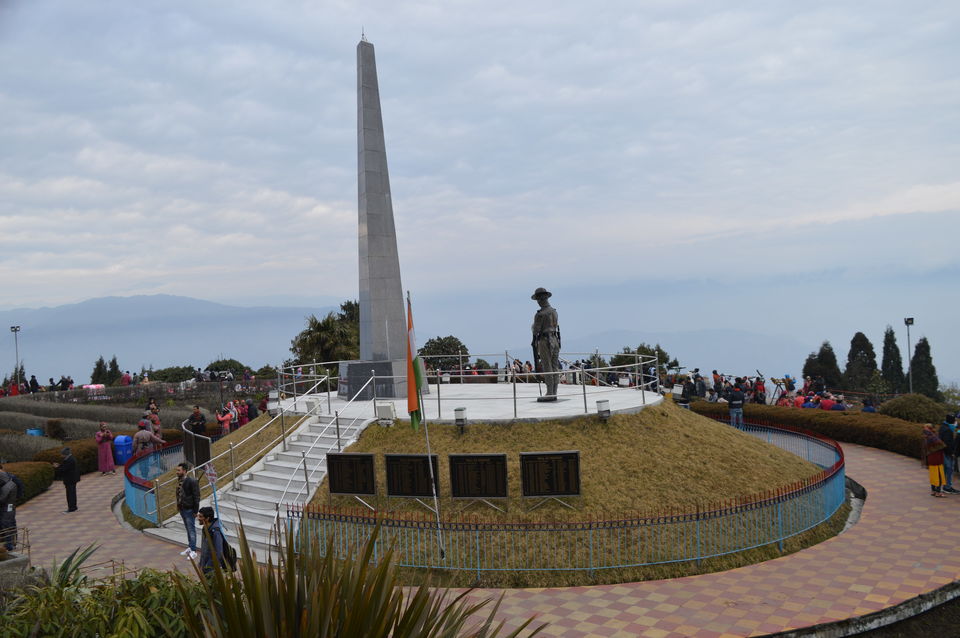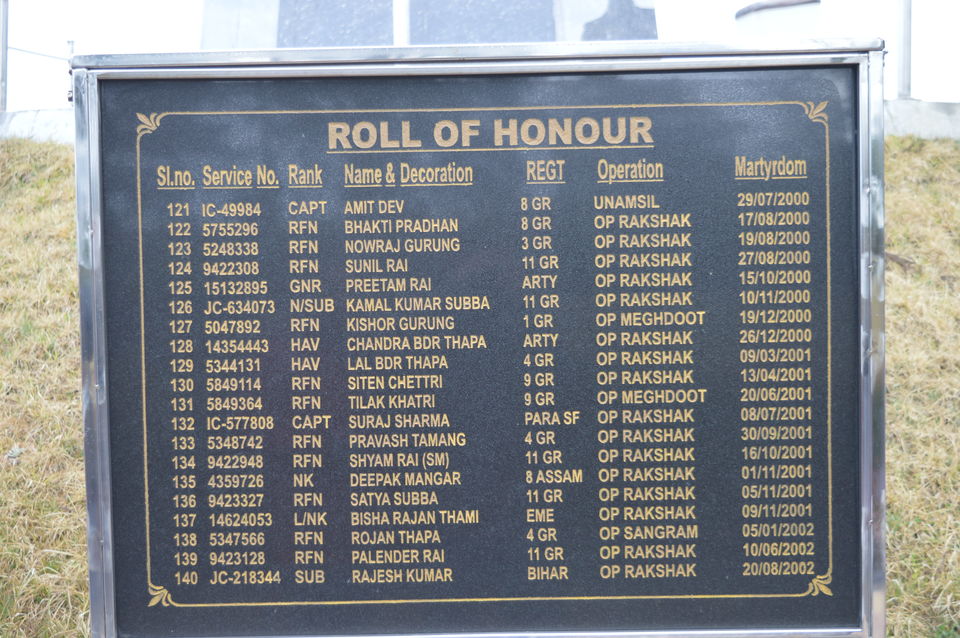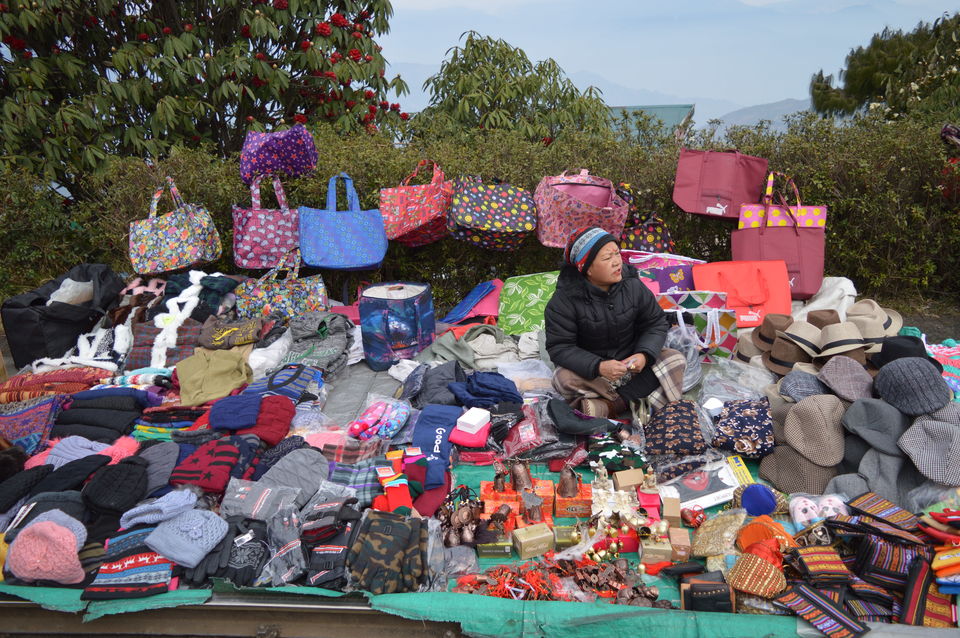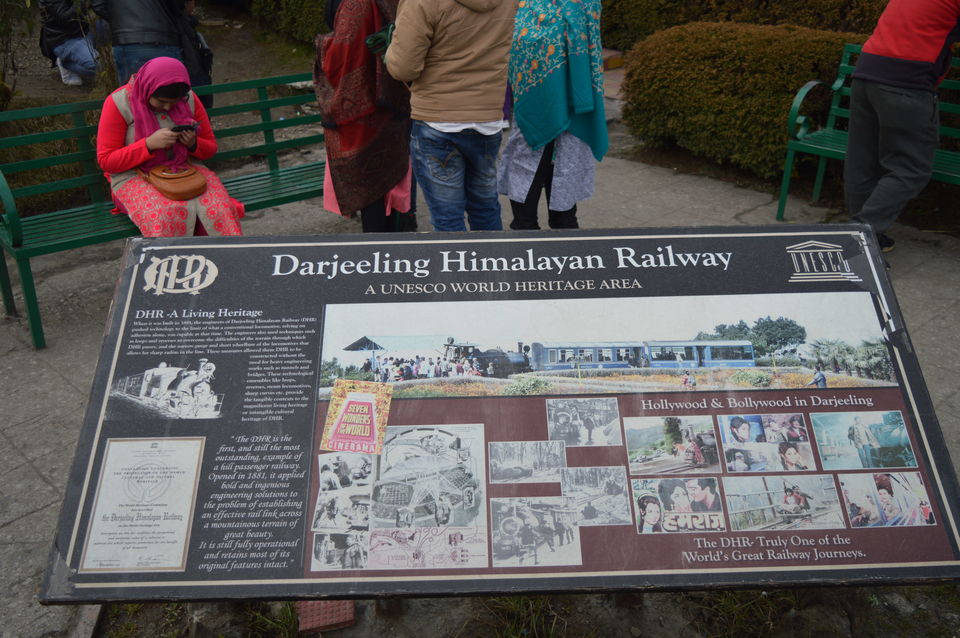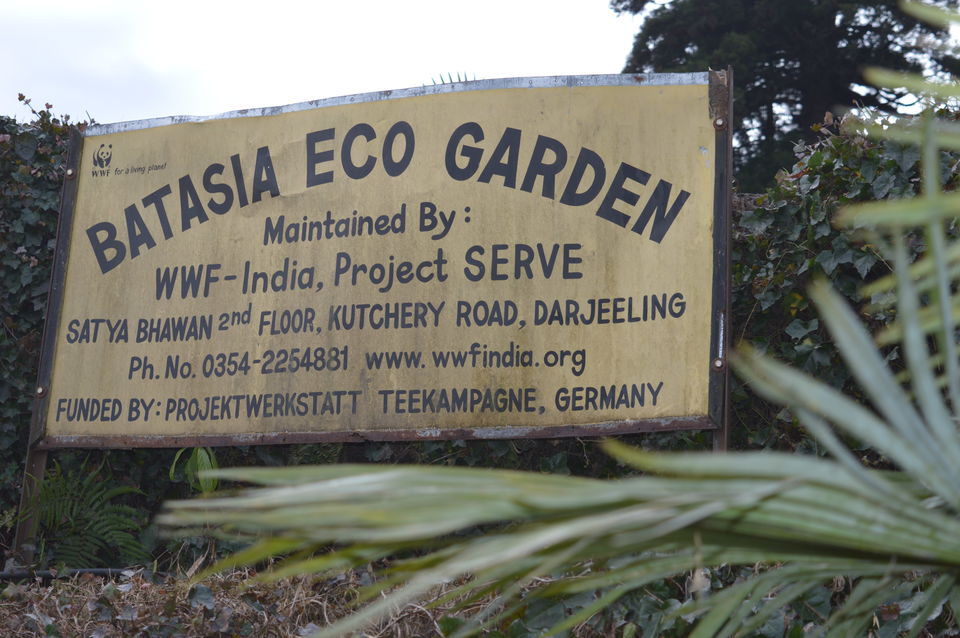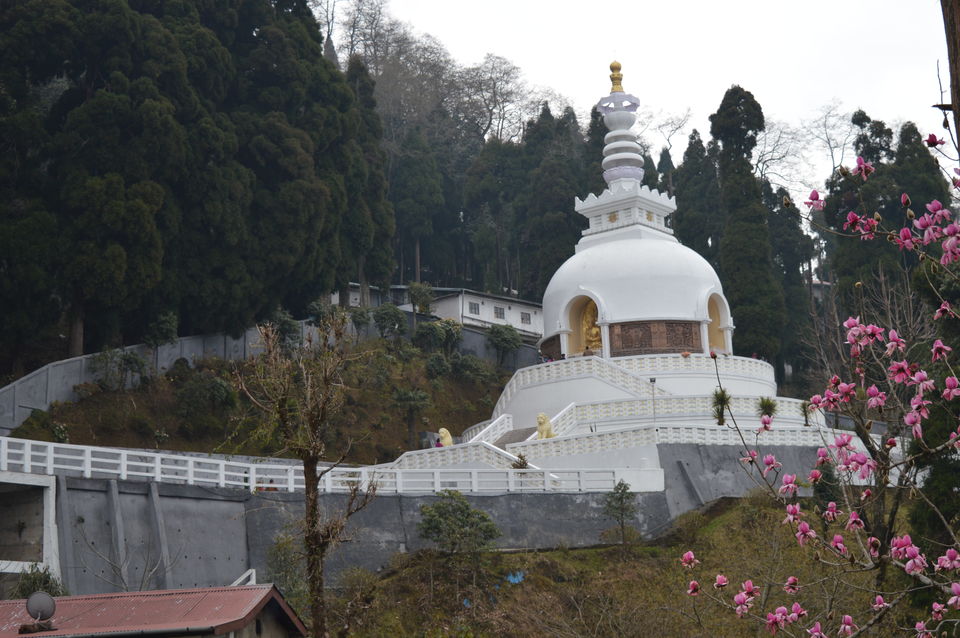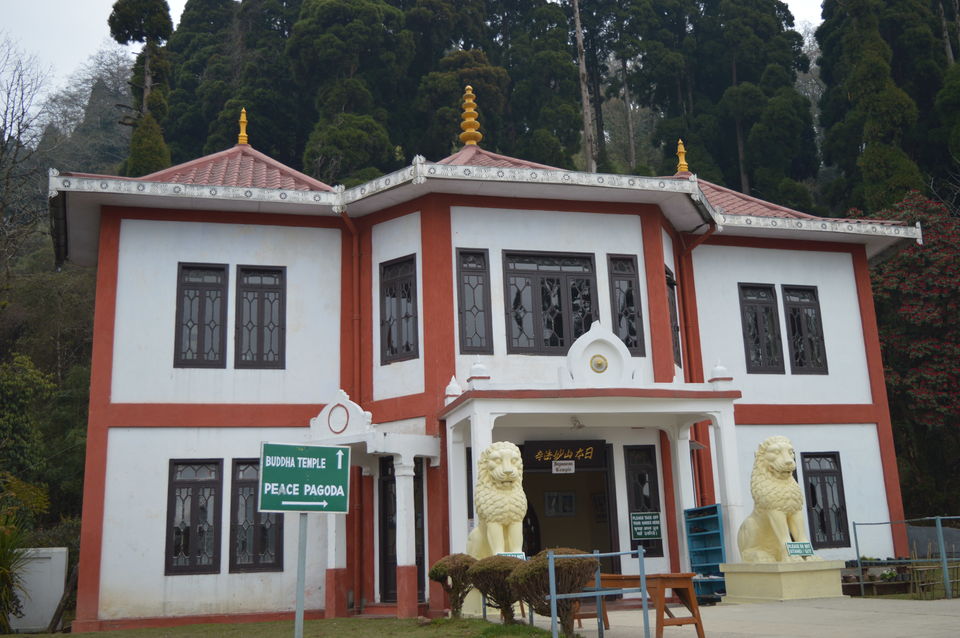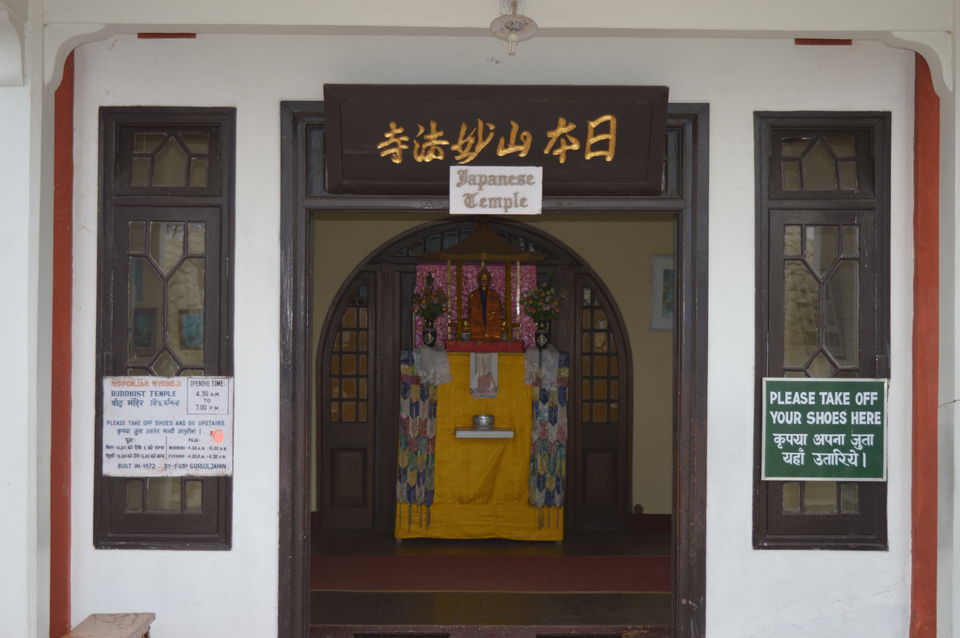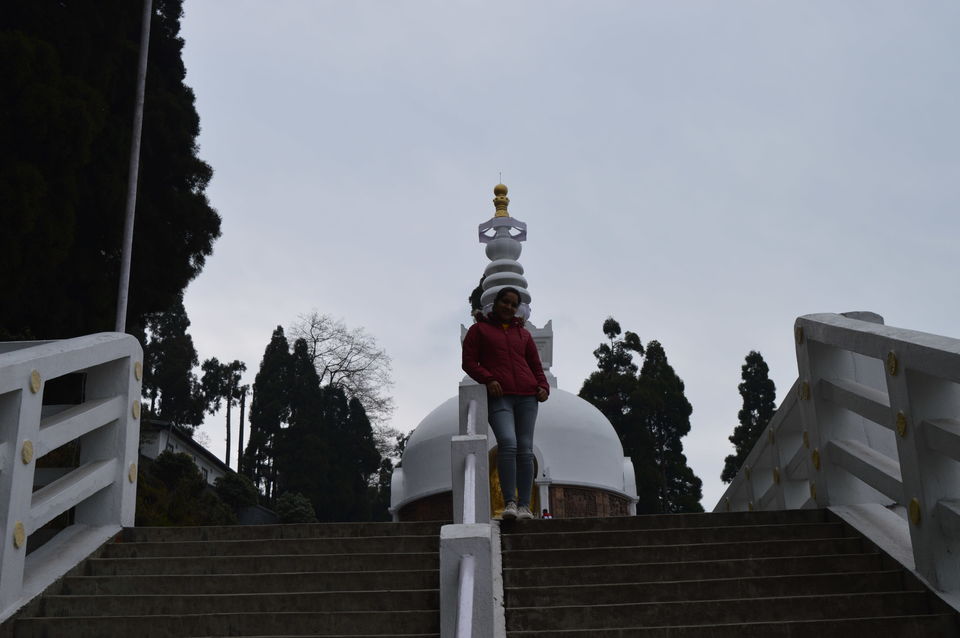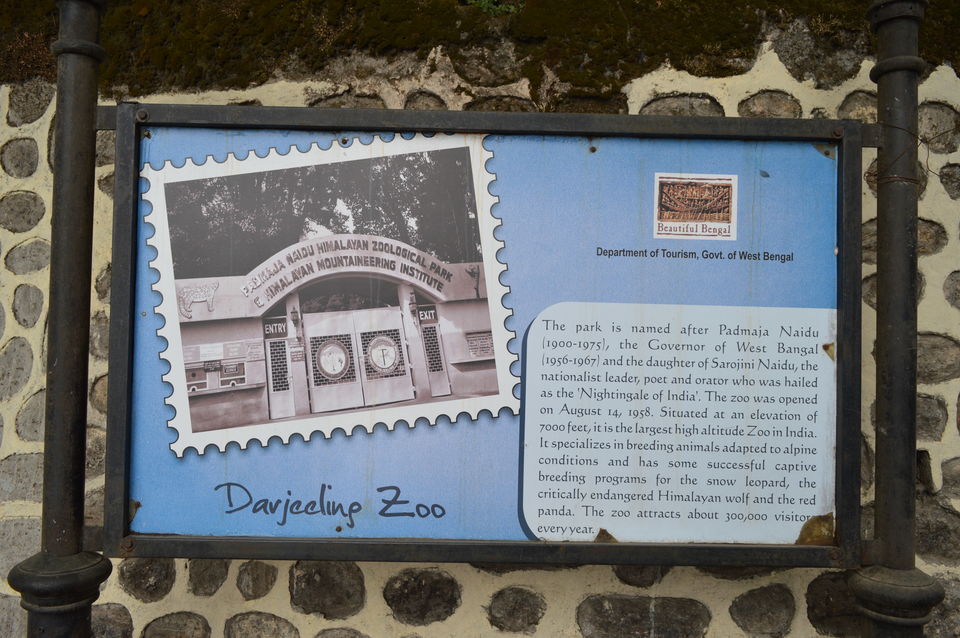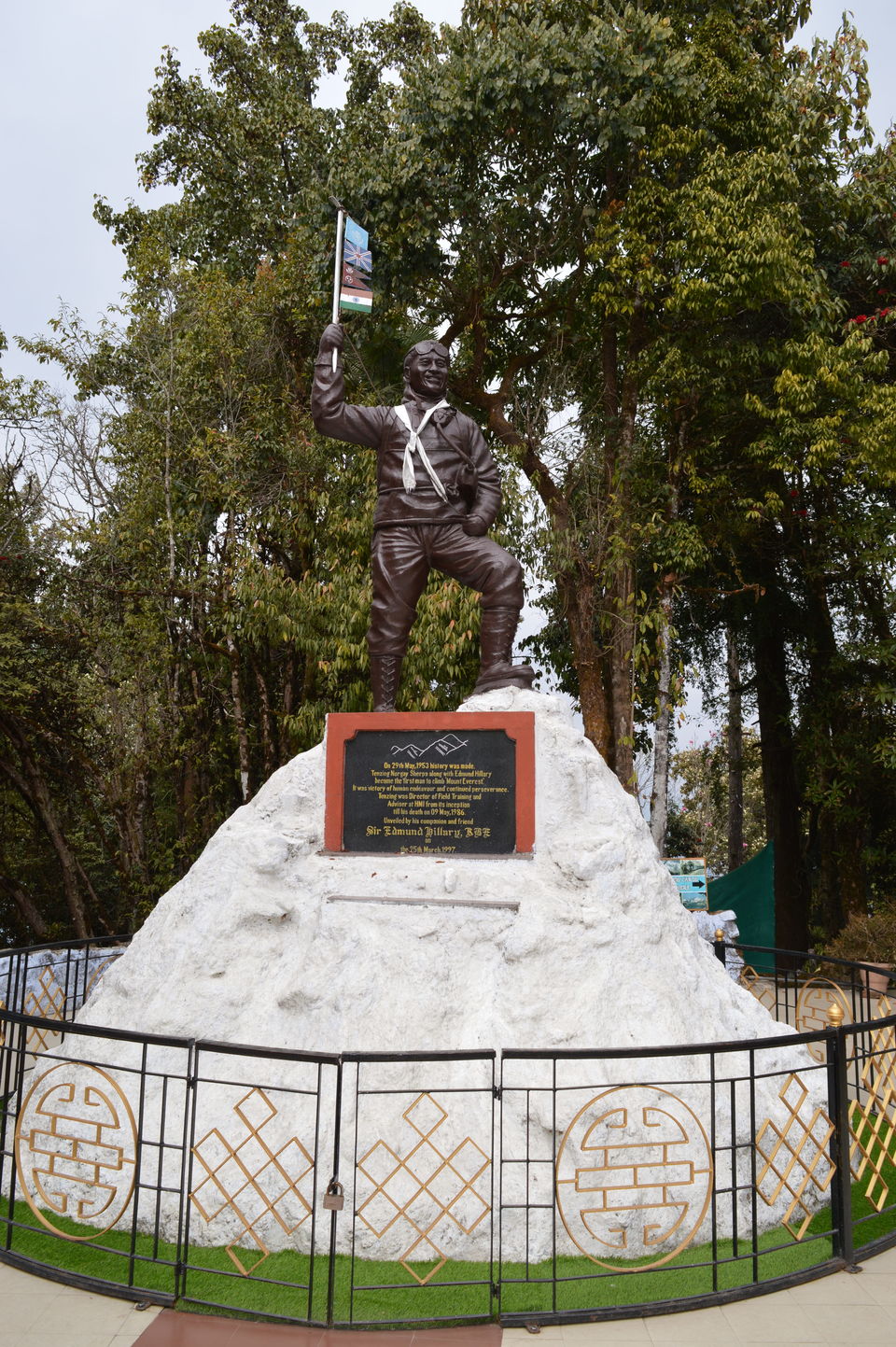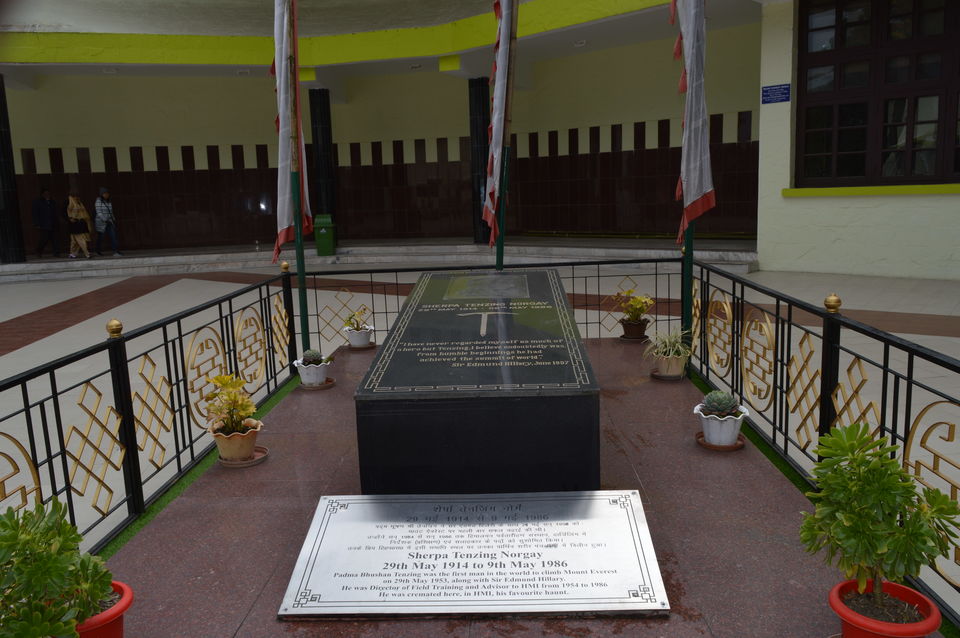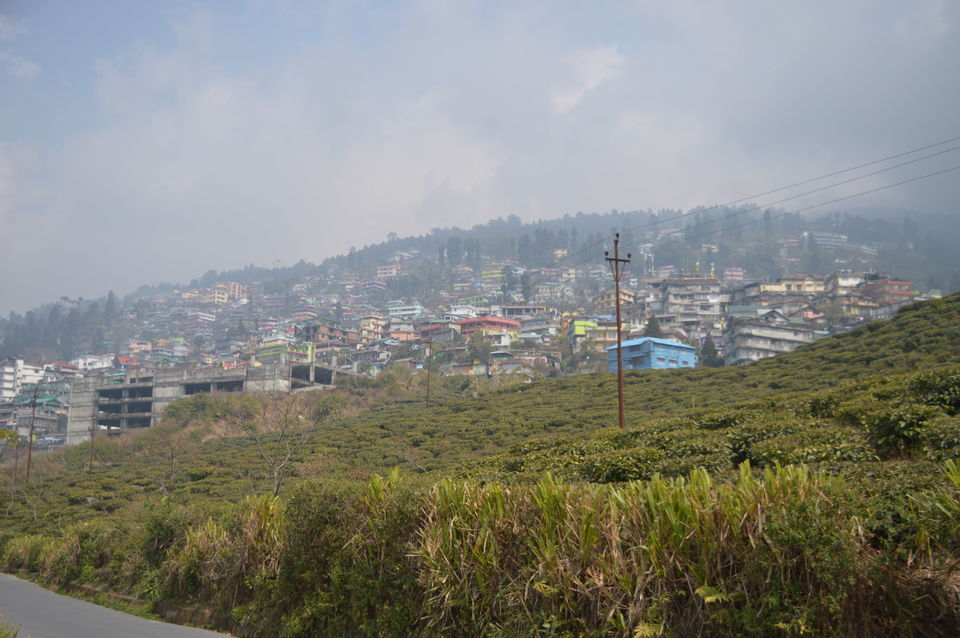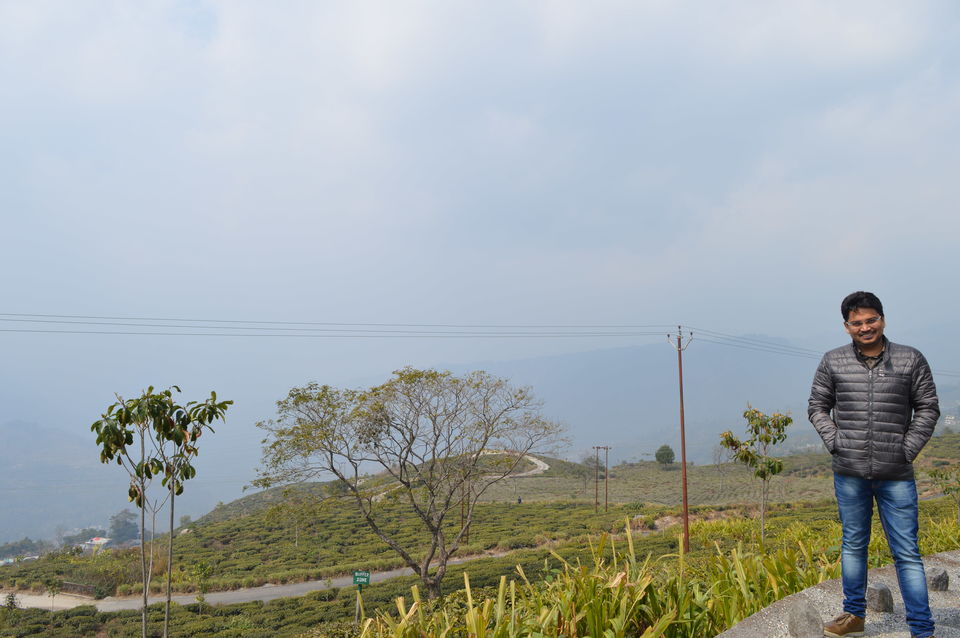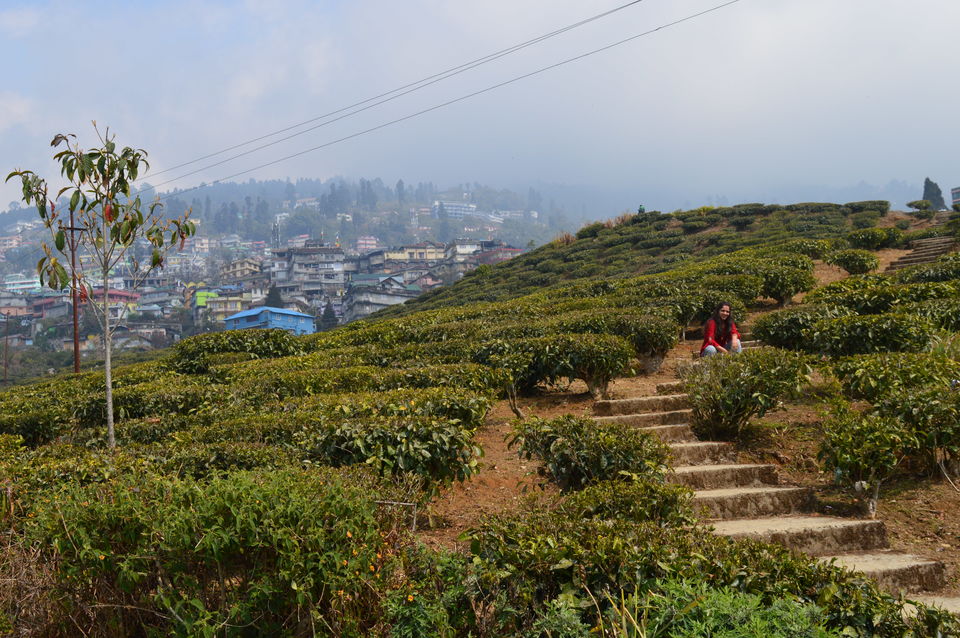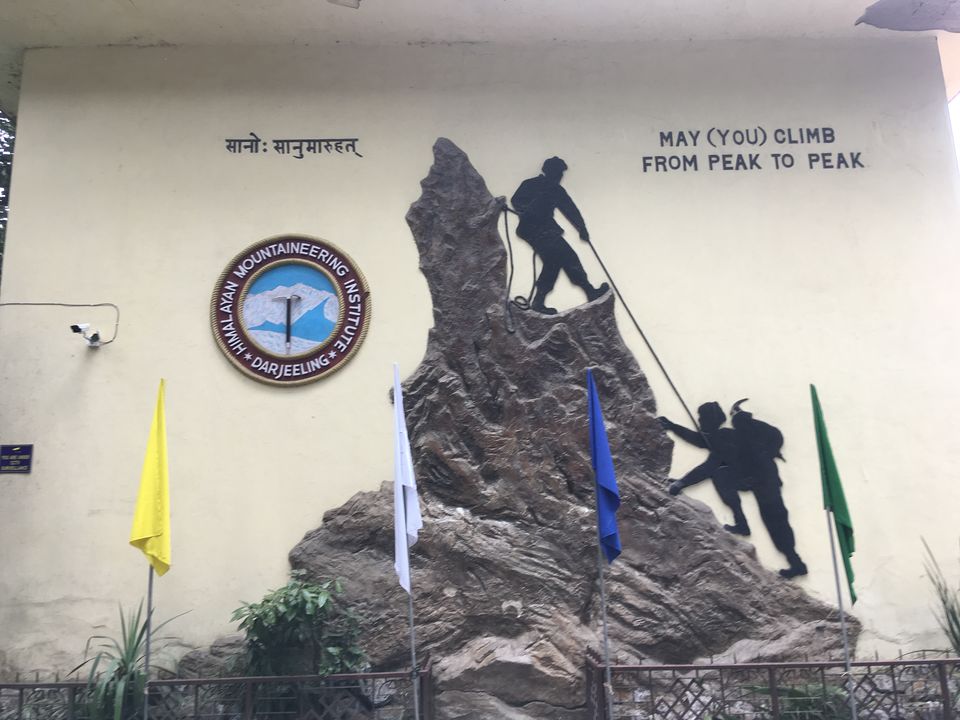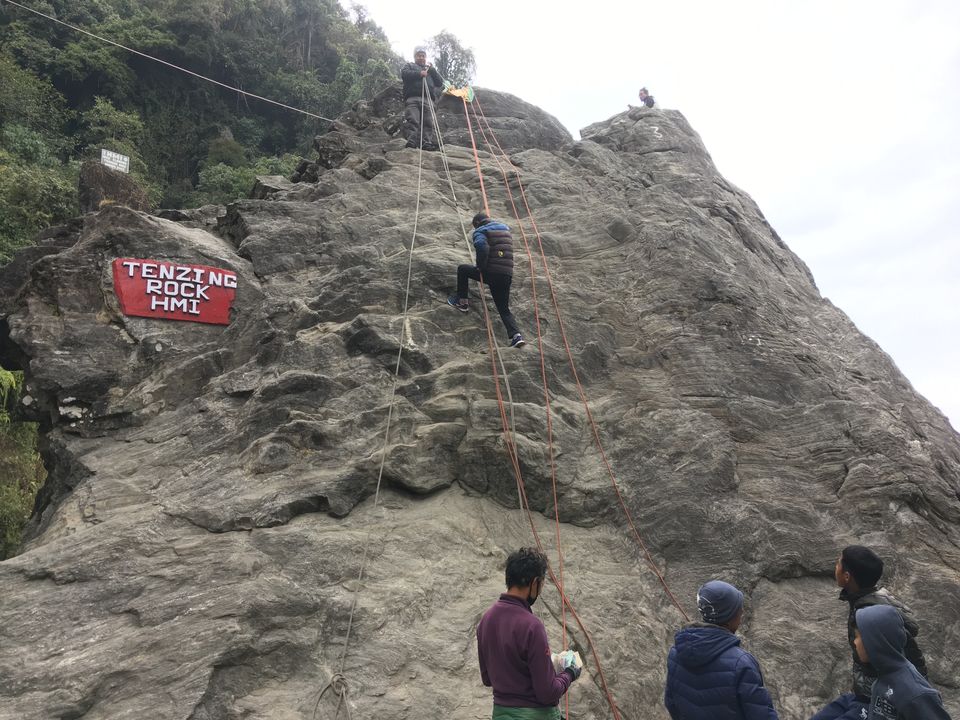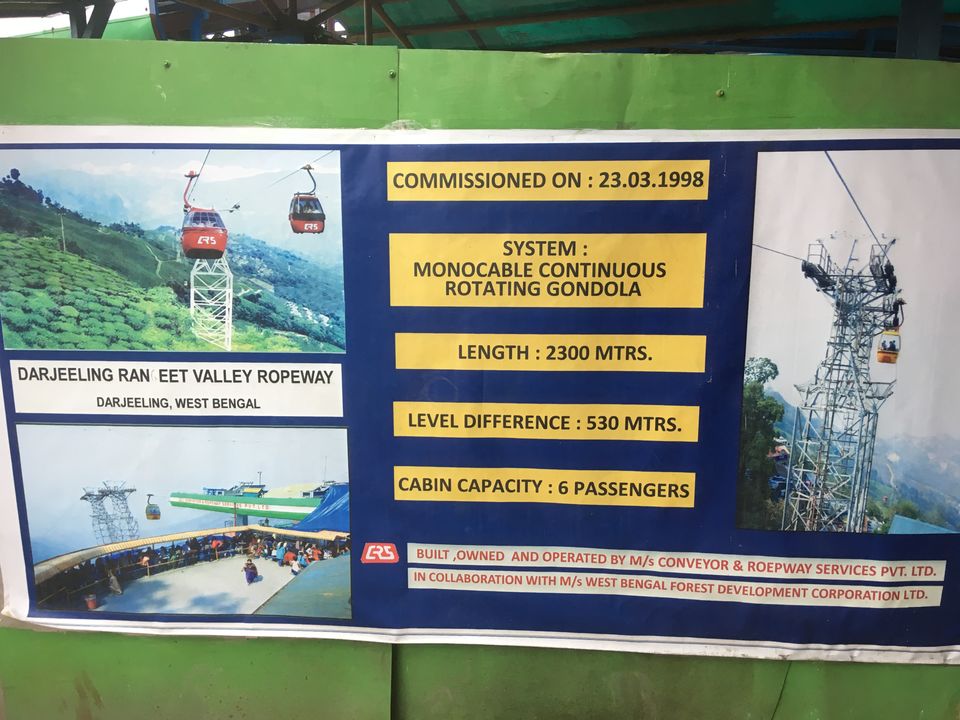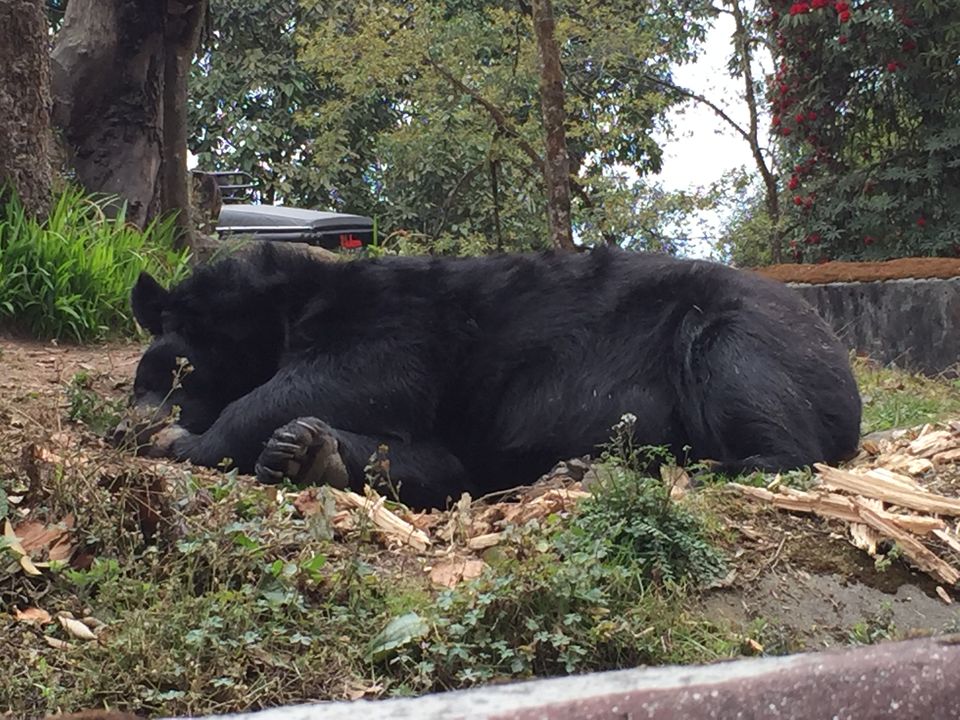 Day 6: Darjeeling to Bagdogra Airport- Last day of our North East journey. We really enjoyed the trip. I will prefer to visit Sikkim again. Really no words can explain the beauty, calmness, Politeness of the people. Nature rarely surrenders one of her magnificent secrets in Sikkim. And It was a nice trip organized by Travel Height.
Important notes:- Unlike the neighboring state of West Bengal where Darjeeling is located, Sikkim has certain entry restrictions. In fact, the whole of Sikkim is under restricted area regime due to its proximity to neighboring countries like China. And therefore, all foreign nationals require Restricted Area Permit (RAP) to visit any part of Sikkim including Gangtok. This permit is also popularly known as Inner Line Permit (ILP). Indians, however, do not require this. And there are other restrictions for all visitors including Indians for a few specific areas in Sikkim. Certain areas like Tsomgo Lake, Nathula, Yumthang Valley, Gurudongmar Lake, Dzongri, etc. are defined as Protected Areas and have special army deployment. Both foreigners and Indians require a separate permit known as Protected Area Permit (PAP) to visit such places. But few protected border areas like Nathula and Gurudongmar Lake are not accessible to foreign nationals at all.
Frequent searches leading to this page:-
gangtok itinerary for 3 days, gangtok local tour package, 4 nights 5 days package in gangtok, itinerary for sikkim gangtok darjeeling, gangtok to zero point tour packages, sikkim gangtok darjeeling honeymoon package