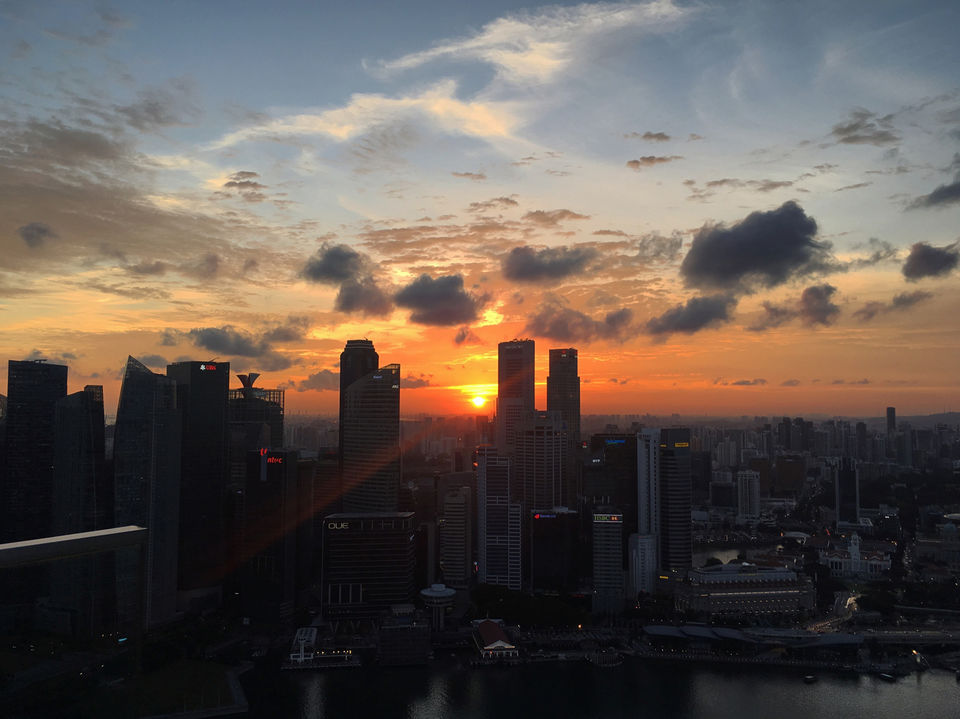 If Singapore isn't already on your bucket list of places to visit, it certainly should be! Within a few days of our short stay, we were amazed by everything this unique and vibrant city has to offer.
Firstly, the city is definitely one of the cleanest we have visited! To see the streets so pristine and well maintained was incredible, but don't forget that the strict laws to ensure this cleanliness is met – such as heavy fines for littering and a chewing gum ban – applies to tourists too!
We were humbled to experience such friendly and helpful locals. From opening doors for you to letting you skip ahead of them in queues, we were made to feel welcome immediately and couldn't have felt safer whilst exploring this overwhelming city.
There is always something to do! Singapore entertains with its huge array of tourist attractions spread evenly across the island. From strolling around the magnificent Gardens by the Bay, to splashing your cash in high end shops on Orchard Road, there really is something for everyone at any time of the day!
However, this luxury does come at a price… as the city is voted one of the most expensive places to live, expect to fork out for things such as guided city tours, fine dining and alcoholic beverages. Although, the food doesn't always have to be expensive if you seek out one of the many Hawker Centres littered around Singapore. The cosy market stalls offer cuisines from all over the world!
Changi Airport
If you are flying from the UK be prepared for a 13 hour flight, but once you arrive at Changi Airport this lengthy journey will be made worthwhile. We arrived at 6am which meant no queueing, our backpacks were already waiting for us and we were through passport control quicker than any other airport we've ever witnessed.
Transport – No matter where you are staying in Singapore, the MRT underground train system has got you covered and we opted for this method of transport to reach our hotel. There is a free shuttle bus from arrivals to T2 and from there you can hop straight on the MRT. The tickets are very cheap and make sure to keep it handy until the end of your journey as you will need to scan it to exit the station. It was simple to use, quick and cheap – we were impressed!
Tanjong Pagar
Our hotel was located in the Tanjong Pagar district of Singapore – a peaceful and historic corner of the city, yet it still had everything we needed and more! The main attractions we aimed to visit, such as Gardens by the Bay and Marina Bay Sands were only a couple of short stops on the MRT and other attractions like China Town were within walking distance.
Amara Hotel – We stayed in Amara Hotel located on Tanjong Pagar Road during our stay in Singapore. This main road had all the amenities we needed, from supermarkets to shopping centres and local bakeries. Although the road was fairly busy at times, we had no problems getting across and no noise could be heard from within the hotel.
Everything was exceptionally clean in Amara Hotel and there was even direct access through the lobby to 100 AM – a shopping centre around the corner housing a wide range of local restaurants, cafes and shops to browse around.
Tanjong Pagar MRT station was a two minute walk away – a huge bonus for us as we used this system every day to get where we needed to be.
The rooftop pool located on the sixth floor of the hotel topped off our exceptional stay. It was clean, free towels were provided and there was even a lovely addition of fish swimming around the path as you walked to the pool.
We would recommend this hotel to anybody wanting to stay in the centre of Singapore's many attractions. It's a happy medium for people looking to explore everywhere, yet not get caught up in the hustle and bustle of working life in the city. As a mid-range hotel, you are able to enjoy some luxury as well as keep some money in your pocket to spend exploring the city.
Shoutout to the main doorman of the hotel (we didn't catch his name) who went out of his way to welcome you and open the doors for everybody who entered or left. He flagged taxis down for anybody in need and always had a smile on his face. The cherry on top of a wonderful hotel.