Touchdown, Singapore!
As I arrived at the award-winning Changi Airport after my flight from India, I began jotting down a list of all the attractions I wanted to cover during my two-day getaway to Singapore.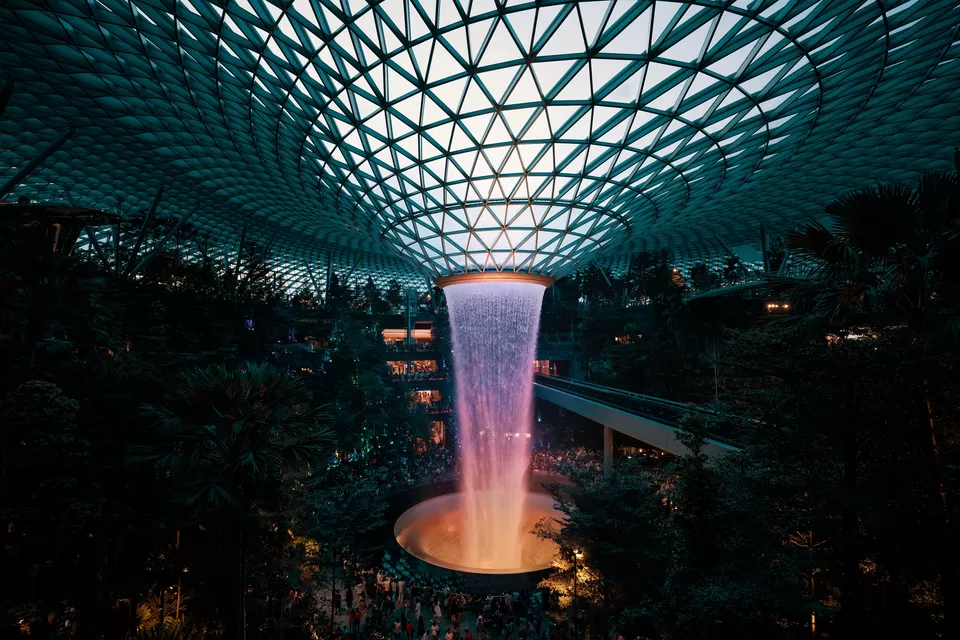 The excitement of kick-starting my adventure took over and I began planning my day ahead. I was picturing my vacation filled with visits to the museums of Singapore, dining at affordable Michelin-star restaurants and exploring the inspiring architecture in Singapore. But as soon as I began looking up their tickets, I realised it was going to be a bit more expensive than I'd planned. Feeling a little disappointed, I decided to take a break from my ambitious travel plans to indulge in an eclair at L'eclair Patisserie at the Changi Airport - nothing like a decadent dessert to lift your spirits up, am I right?
As I was scouting out my eclair of choice, I noticed a couple of chatty girls ordering at the counter and discussing sightseeing in Singapore. I couldn't help but enquire about how they were going about their itinerary; after all, it never hurts to get a local's perspective on a destination and dessert! While discussing the attractions that were on both our lists, they told me about Go City which provides access to Singapore's multiple top attractions and helps to save up to 45% on entry ticket costs! I couldn't believe my luck as I chatted with Zoey and Chris, two expats who have been living in Singapore and saving big bucks while exploring Singapore's top attractions.
As I thanked the girls for their helpful tips and found a spot to enjoy my eclair, I decided to download the Go City App and explore it myself. To my surprise, I found that most of the attractions on my list were on Go City with great discounts! You can opt for an All-Inclusive pass which comes with a fixed itinerary by the number of days or a 7 Choice Explorer Pass like I did for SGD 224 or Rs 13,857! Thanks to my sugar-enhanced state, I couldn't help but think my visit to Singapore had been 'sweetened', I was back to planning my trip enthusiastically through the app.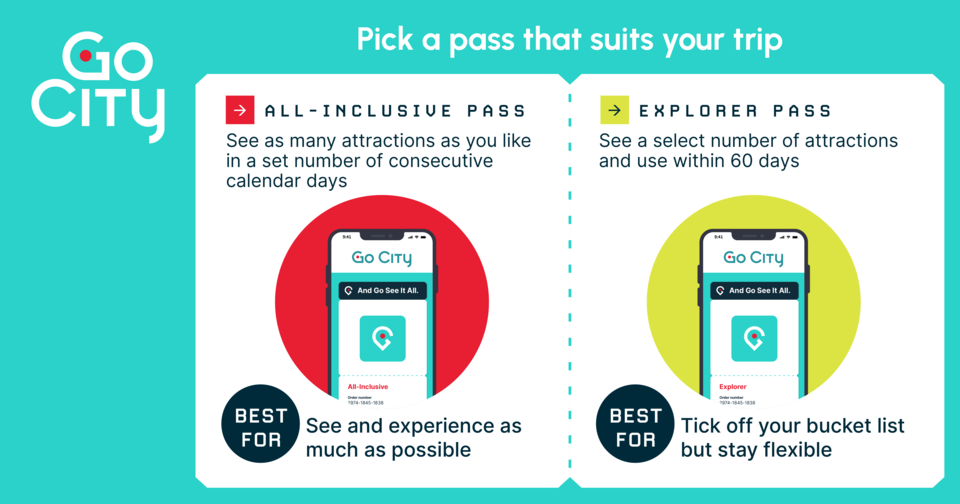 Gardens by the Bay: Entering a surreal world decorated by living art
After having a rough idea of what my next two days will entail, I picked up an MRT card at the airport to help me get to the various attractions in Singapore.
First stop, soaking in nature at one of Singapore's best venues - The Gardens by the Bay which is well connected by the MRT from the airport. This beautifully landscaped slice of nature is a mix of different flora and fauna that draws visitors from all over the world with its beautifully designed gardens. The exquisite flowers here put on a brilliant display of colours, shapes and textures akin to living works of art.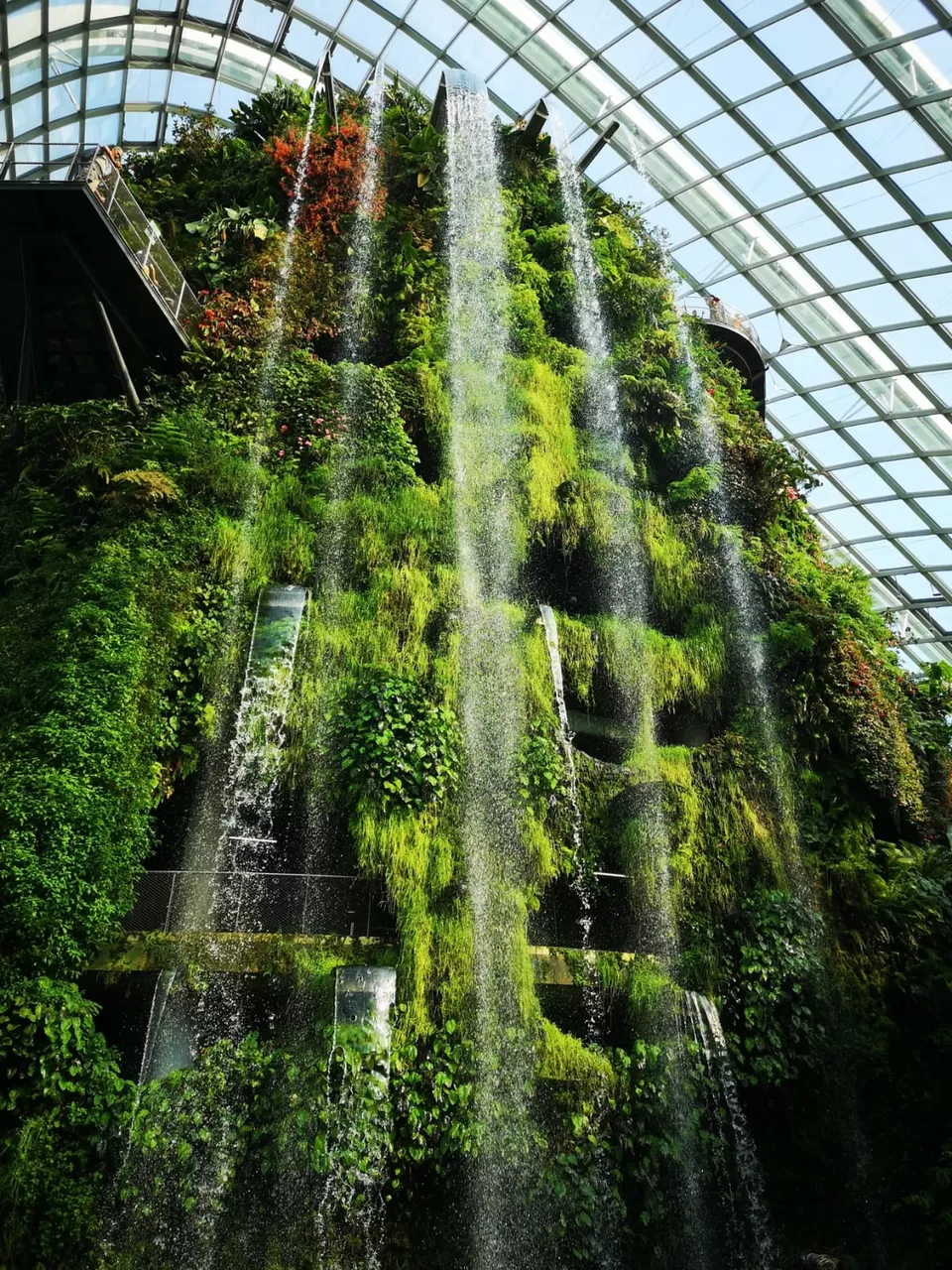 Take a walk through this verdant paradise and look at the array of flowers and rare plants here. It's a great way to cool off in this temperature-controlled environment while gaining a deeper insight into the incredible variety of plant life that exists on the planet. I combined a couple of attractions located here for a more fulfilling trip. Try to head there in the evening to catch the dazzling light and sound show that lights up the Supertrees in Gardens by the Bay.
Normal ticket cost: Rs 4,500 (including Floral Fantasy)
Timings: 9 AM to 9 PM
After exploring these beautiful attractions, I'd worked up quite an appetite. Luckily, Gardens by the Bay has a great mix of restaurants like McDonalds for a quick fast food fix and Michelin-star restaurants like Hawker Chan for those who'd like to sample something local. You can choose from a wide variety of cuisines as you refuel before exploring Singapore further.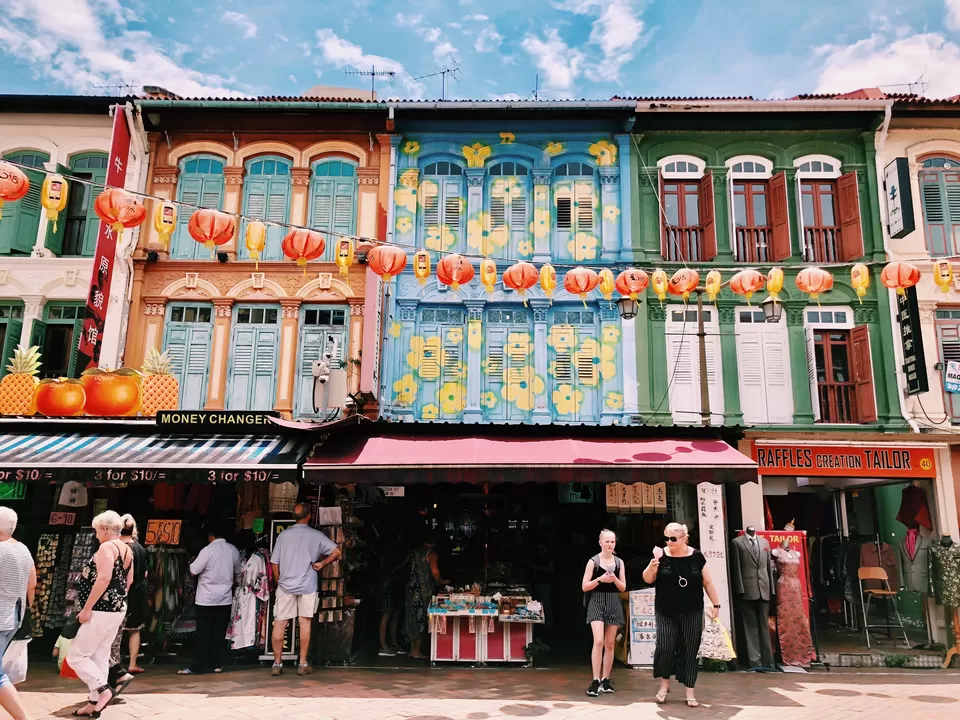 Having arrived on an early morning flight and charged up to explore Singapore, I decided to catch the Yellow Line of the BigBus Singapore service which has a pick-up at Gardens by the Bay. This tour offers two routes to choose from depending on the sights you'd like to see. The Red Line offers access to most of Singapore's cultural landmarks. I was in the mood to explore the Yellow Line which takes you through a collection of iconic gardens and hotels including the Raffles Hotel, which was my last stop for the night.
Normal ticket cost: Rs 3,600
Timings: 9:30 AM to 6:45 PM
A 90-minute Spa-Treat at the Raffles Courtyard and a Sip of the Singapore Sling at the Long Bar
It's easy to get caught up with checking off experiences in Singapore which has so much to offer to the awestruck jet-setter. After a day of adventure in sunny Singapore, I knew I needed to wind down and what better way than at the iconic Raffles Hotel?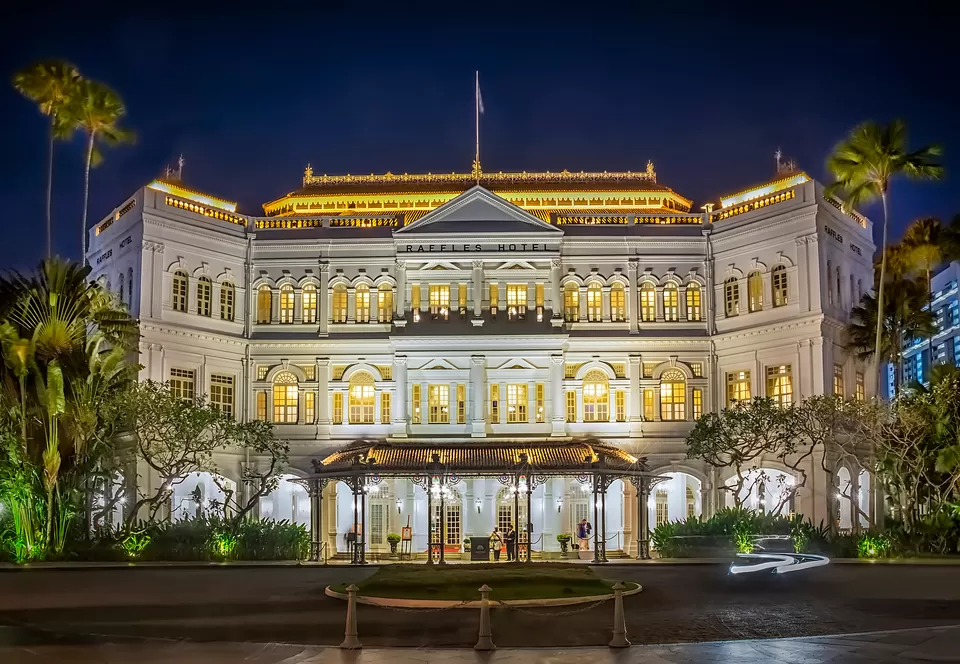 When I arrived here I thought I was just getting a drink, but to my surprise, Go City had an additional 15% discount on a spa session! My first day in Singapore was turning out to be quite a brilliant one. I couldn't pass up the opportunity to be pampered at the Raffles, so I welcomed the calming experience at their in-house spa, Refreshed, I headed to the bar for a drink and decided to follow the tradition of throwing peanut skins on the floor as I sipped my Singapore Sling while swapping pleasantries with the bartender who regaled me with delightful insights into Singapore's past.
Normal ticket cost: Rs 2,700
Timings: 9:30 AM to 6:45 PM
Total expenses on Day 1
Entries to Attractions without the Go City Singapore pass: Rs 10,815
MRT Pass: Rs 1782 for two days
Total cost: Rs 12,597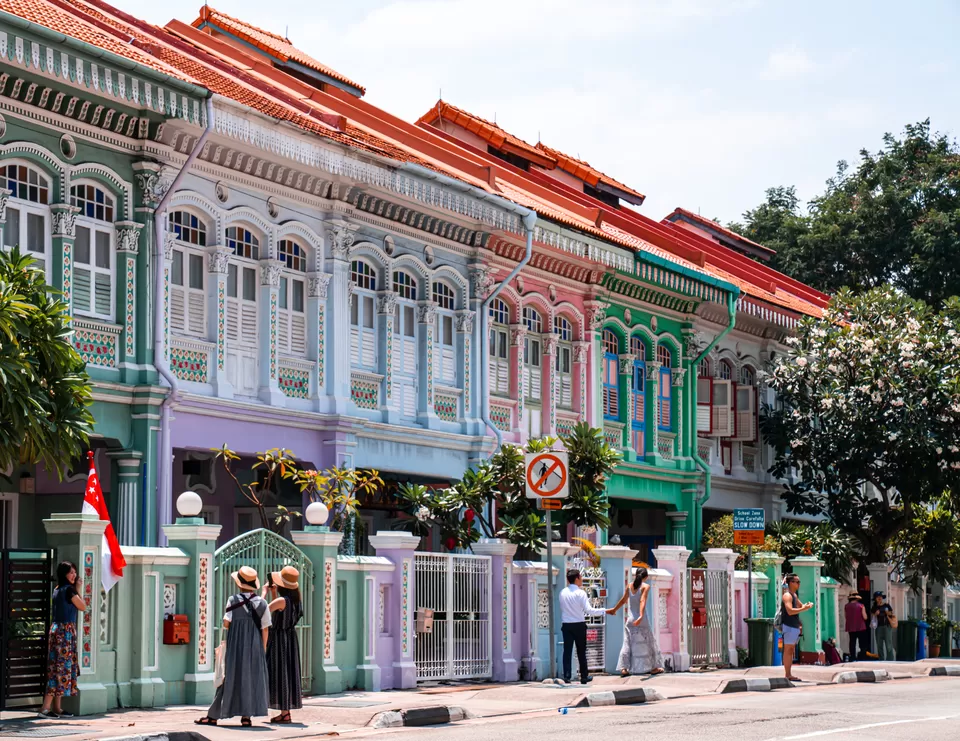 On my second day here, I wanted to visit Chinatown to get in touch with my spiritual side at a Buddhist temple, savour some delectable local dishes and try a pot of traditional Chinese tea. With this in mind, I set off to see what the day had in store for me.
Hopping on a Historical Singapore Bicycle Tour
A four-hour guided cycle tour through some of Singapore's favourite neighbourhoods was the answer to my wanderlust. The tour starts in the morning and takes you through Chinatown, the Singapore River, Boat, Clarke & Robertson Quays, Kampong Glam, the Museum District, and more. The tour guide also takes you through markets and local food stops so I could stop and savour some of the delicious offerings at renowned restaurants frequented by locals.
Normal ticket cost: Rs 4,900
Timings: 11 AM to 10:30 PM
An Authentic Tea Appreciation Experience at Tea Chapter
After the tour, I was in the mood for a refreshing hot cup of tea to drive away the soreness in my legs and so, I headed to Chinatown. The Tea Chapter is the largest and oldest tea house in Singapore. Known for its Imperial Golden Cassia, I had to try the light, floral and airy notes of this Oolong tea.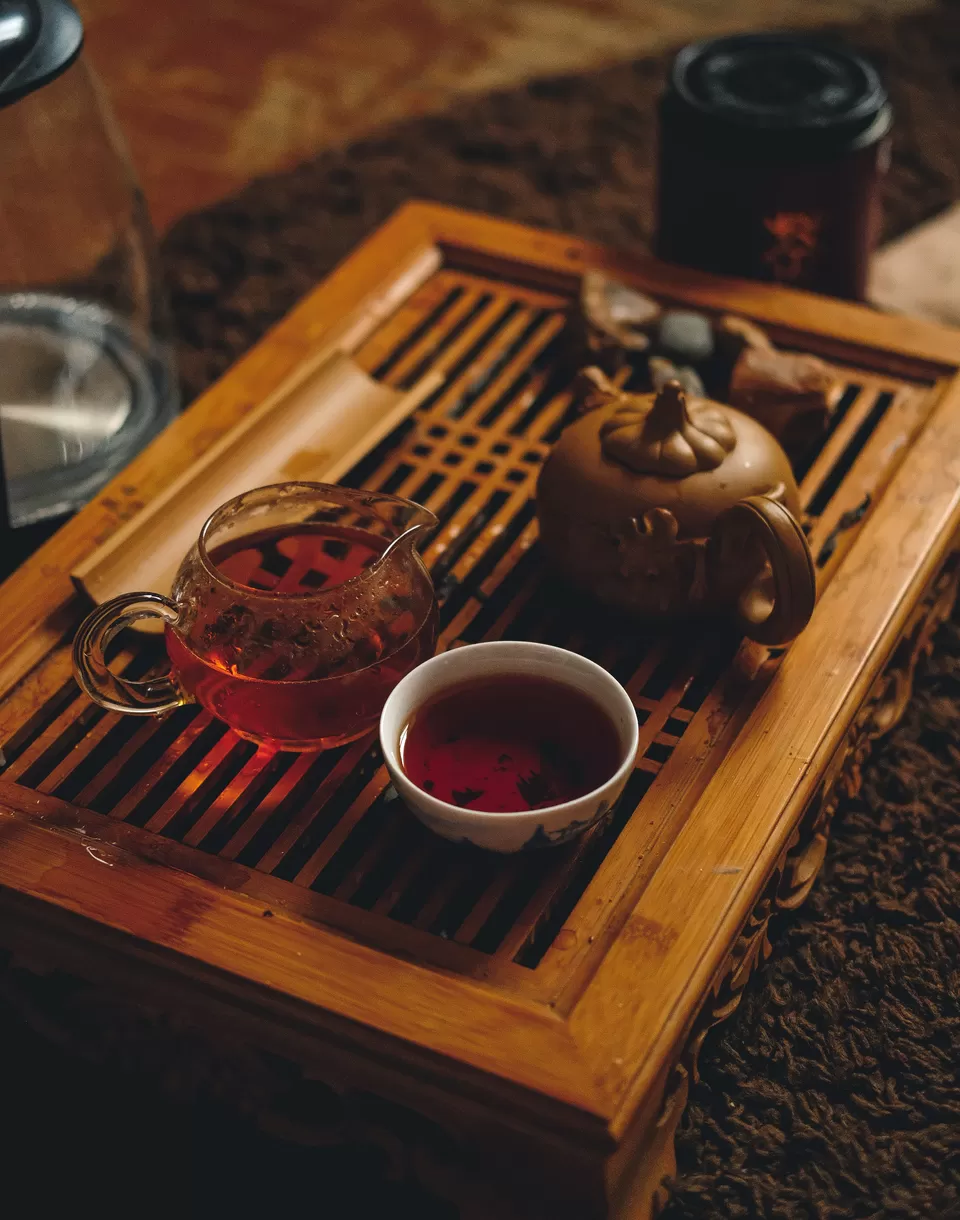 As the pot of tea was steeping beside me on a table, I stared in awe at the selection of traditional teapots that lined the walls of the well-lit cafe. Not only was this a lovely culinary gem but it also transported me back to the unique tea traditions of China's past. After having my fill of the tea, I headed towards the Buddha Tooth Relic Temple which was just a few minutes away by walking from Tea Chapter.
Normal ticket cost: Rs 2,000
Timings: 11 AM to 10:30 PM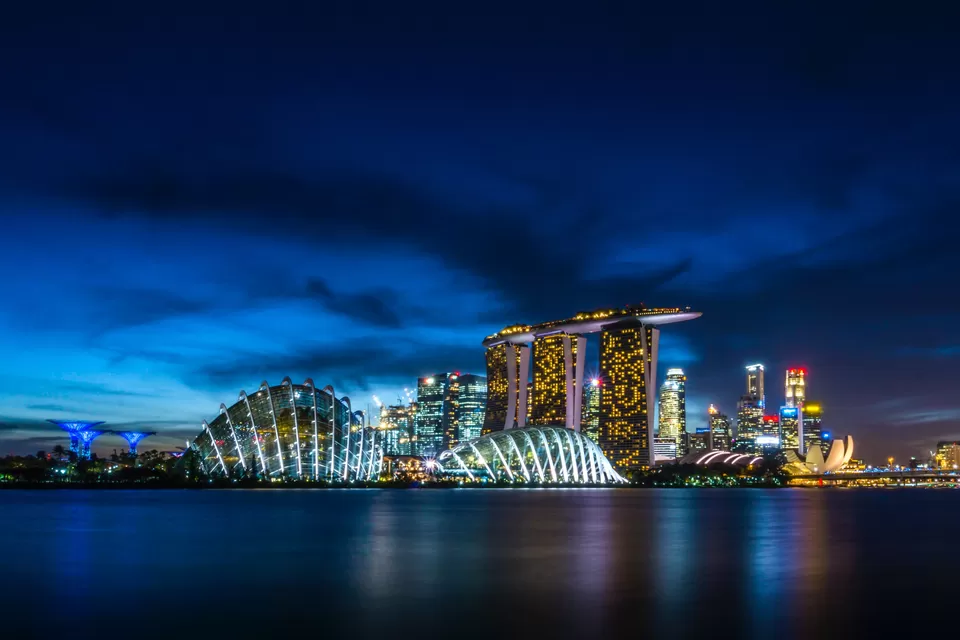 Gliding along on the Singapore River Cruise
The perfect way to see Singapore at night, I opted for an evening of cruising past the Merlion Statue, Old Parliament House, Raffles' Landing Site, Fullerton Hotel, and more. A great way to cover the remaining sights in Singapore and that too by boat, I watched the city light up as the sky grew darker. I sat back with the wind in my hair and a feeling of serenity. My list was complete and I had enjoyed several pleasant surprises along the way. The most unexpected of them all was my chance to experience all these attractions without overshooting my budget thanks to Go City.
Normal ticket cost: Rs 1,500
Timings: 11 AM to 10:30 PM
Total expenses on Day 2
Entries to attractions without the Go City Singapore pass: Rs 8,419
Total expenses for 2 days: Rs 12,597 + Rs 8,419 = Rs 21,016
Cost of Go City 7 Choice Explorer Pass: Rs 15,301
Total savings with the Go City 7 Choice Explorer Pass: Rs 5,715*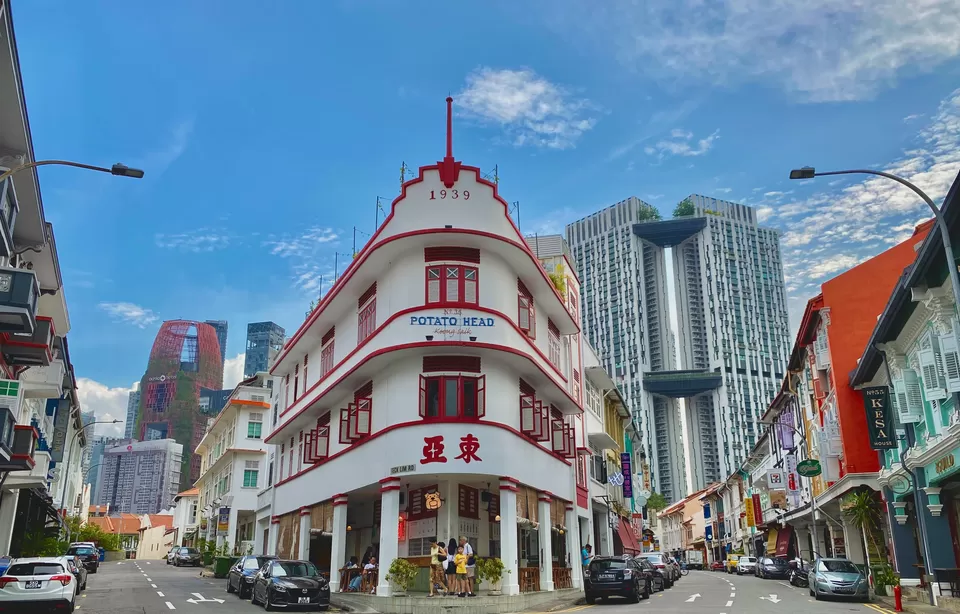 Getting around Singapore:
Given the convenience of the pass that lets you access so many great locations through the bus services that are included in the Go City Singapore pass, you can opt for transport options depending on your convenience.
By train: The MRT is the most economical and quick way to connect between points. The mobile app helps you track maps, calculate fares and plan your trip efficiently. You can also opt for the Singapore Tourist Pass which provides unlimited rides on public transport with passes for 1-3 days.
By bus: You can also utilise the bus services in Singapore to get around the city in a convenient and cost-effective way.
By cab: The best way around Singapore is via Grab. Similar to Uber, Grab lets you book cabs on the go with online payments. Safe and convenient, it's a dependable service that's popular across Southeast Asia. All you need is an internet connection and the mobile app to get around.
Was the Go City Pass Singapore worth it?
My visit to Singapore turned out to be better than expected. I had no idea you could save so much with the Go City Singapore pass! Interestingly, Go City is present in several destinations making it that much easier to plan a trip in a new country. What's more, it has a list of offbeat options that allow travellers like myself to enjoy an itinerary that's perfectly suited to your liking. The different passes let you go with the flow or opt for a fixed agenda without missing out on the city's best spots and at discounted rates!
The Go City app is sure to be my companion on my next adventure, what about you?
In association with Go City
*Conversions are approximations
Ready to travel for free? Earn credits and redeem them on Tripoto's weekend getaways, hotel stays and vacation packages after the pandemic is over!
Watch travel stories come to life with Tripoto on Youtube!