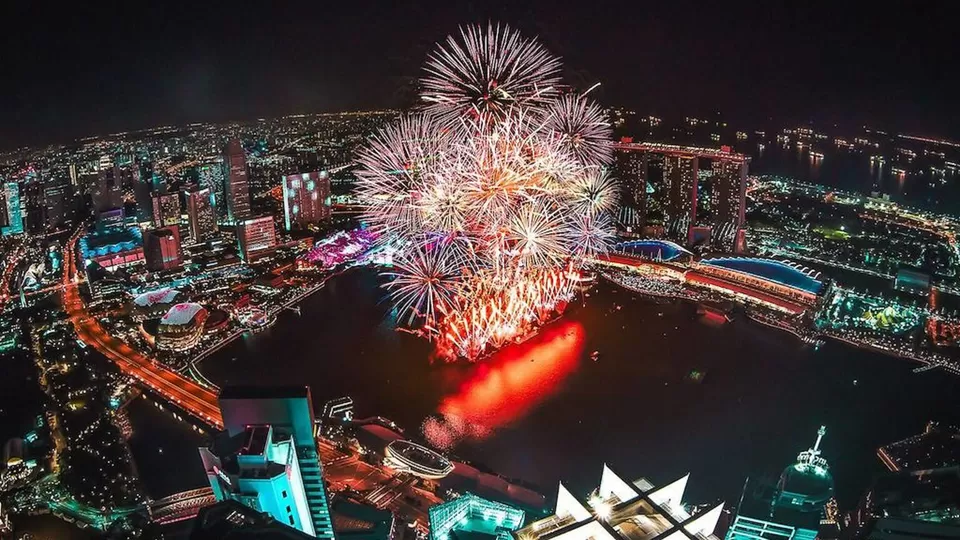 Walk down Orchard road in Singapore this time of the year and you will hear Christmas jingles that will instantly put a smile on your face. The streets are adorned with decorations and there are many Christmas trees around that glimmer in the setting light as the sun goes down.
Isn't it truly the most wonderful time of the year? With the new year looming around the corner, the aroma of baked goodies emanating from almost every house and the clinking of glasses, the festive cheer in Singapore is contagious! The Lion City has tons of fun to offer at the end of the year with events like the new year celebrations and Chinese New Year starting from December all the way to February!
Singapore stands bedecked in lights, decorations and festive mirth. Various local pop-ups gather to showcase their homegrown products and food stalls await to serve you delicious fare at each event. Let us take you through the best things you can do in Singapore this festive season.
December Wonderland in Singapore
The celebrations begin the minute you land in Singapore at the Jewel wherein you will be greeted into a Christmas wonderland! From puppet shows, live music and magic shows to a Christmas village, everyone is celebrating Christmas in full swing! Let's take a look at some of the most amazing Christmas celebrations this year!
1. Experience Magic at the Christmas Wonderland
It's the ninth edition of Christmas Wonderland, and with each year it only keeps getting bigger and better! Located at the whimsical Gardens by the Bay, immerse in six festive zones with your family and friends with all the yuletide cheer. Take part in the carnival games, dance in the artificial snow, walk under a magical canopy of lights, spin in the double-storey carousel, and don't forget to attend the Garden Rhapsody light and sound show.
When: Fri, 2 Dec 2022 to Sun, 1 Jan 2023
Time: 9.00am - 10.00pm
Location: Gardens by the Bay
Nearest MRT Station: Bayfront
2. Admire Christmas Lights Around Singapore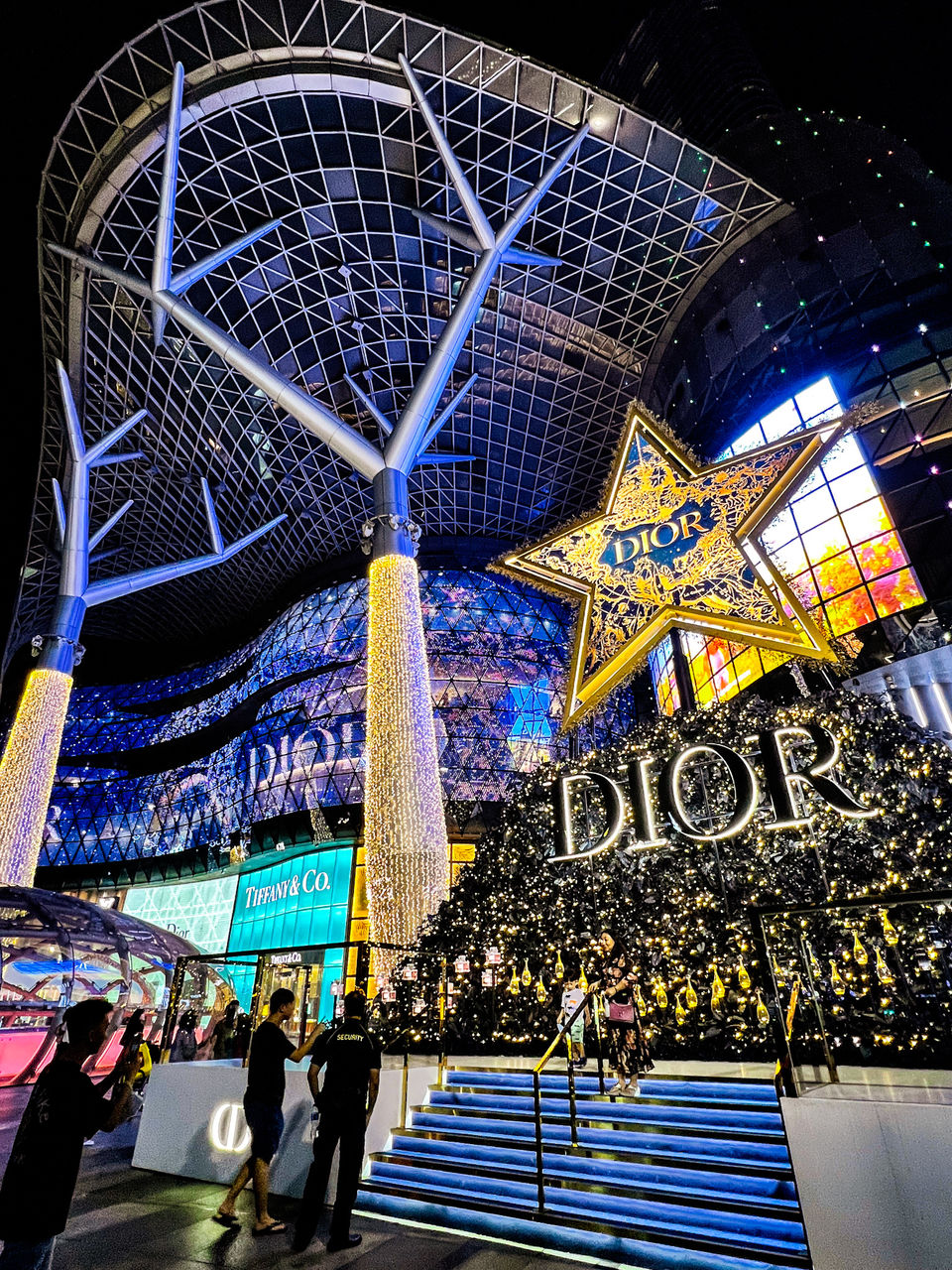 Take a walk around Orchard road to explore the various Christmas decorations and performers or have some fun with your kids at the Christmas Village any time of the day! Head over to Capitol Singapore to check out the European-themed Capitol Kempinski Christmas market with more than 50 merchants! Don't miss out on the Singing Tree that comes alive with the songs of carollers from Voices of Singapore and Emerge Arts & Media Academy. When at Chijmes, witness the iconic facade light up with projection shows, snowfall, Christmas carollers at The Lawn, and live string acoustic performances.
When: 12 Nov, 2022 to 2 Jan 2023
Locations: Orchard road, Capitol Singapore, Chijmes
Nearest MRT Stations: Orchard, City Hall, Bras Basah
3. Immerse Yourself in a Festive Village
Singapore's Changi village has transformed into Changi Festive Village in time for the year's end! In Terminal 3, you can visit Pandora at Avatar: The Way of Water-inspired Marui Pod and head to the basement for the T3 Underground Carnival. You'll get to challenge your best buds to game booths, try go-kart racing and hop on rides.
When: 11 Nov 2022 to 2 Jan 2023
Location: Changi Festive Village, Singapore Changi Airport and Jewel
Nearest MRT Station: Changi Airport
4. Dance in the Snow at the Christmas Carnival in Universal Studios Singapore
Attend the Universal Christmas event taking place in Resorts World Sentosa at the Universal Studios Singapore and S.E.A. Aquarium. The Christmas version adds more fun to the entire Universal Studios Singapore experience with special Christmas carnivals and attractions. Take part in the immersive Santa's Workshop, watch light-hearted musicals and sample Christmas-themed snacks. Don't forget to take photos around the staggering 15-metre Santa's Christmas Tree House!
When: 2 Nov 2022 to 2 Jan 2023
Location: Resorts World Sentosa, Universal Studios Singapore, 8 Sentosa Gateway
Nearest MRT Station: From HarbourFront Station board the Sentosa Express. Alight 1 stop later at Resorts World Station.
Singapore For New Year's Eve
Celebrate New Year's eve in Singapore with multiple options to choose from! Whether you want to party, have a romantic dinner or watch live performances, you won't be short of choices.
1. Lights at the Star Island
Got your tickets to Star Island yet? Expect a 70-minute musical extravaganza featuring larger-than-life pyrotechnics, dazzling lights, immersive sound and world-class entertainment with this year's theme 'LIFE – Beyond The Time' with a futuristic take on Japan's Hanabi (fireworks) summer tradition. Bring in the new year with a bang with specially-designed fireworks that change from red to white as they bloom. Enjoy some pre-show entertainment, family-friendly activities, delicious food and more! Buy your tickets here in advance.
When: Free prequel event is on from December 25 to 30, 2022. The main event is on December 31, 2022
Location: The Float @ Marina Bay, 20 Raffles Avenue, Singapore
Nearest MRT Station: Bayfront
2. Watch Fireworks at the Marina Bay Singapore Countdown
What's a New Year's eve celebration without an epic countdown? Come and watch the fireworks at the Marina Bay Singapore Countdown 2023 illuminate the skyline at Singapore's biggest event for free! You can catch the fireworks from various locations along the bay area.
Location: Marina Bay Singapore Countdown, multiple locations including The Fullerton Hotel Singapore and Art Science Museum
Nearest MRT Station: Bayfront
3. Live Performances at the Great Bay Fiesta
The Great Bay Fiesta has taken over the Bayfront Event Space for the entire month of December in conjunction with the Marina Bay Singapore Countdown 2023. Check out great acts, fun carnival rides, and good food from The Great Food Fiesta which features over 35 different food stalls. Build your own snowman, make snow angels, and try thrilling activities like ice bowling, ice curling and ice skating. Prices start at Rs 530 approximately.
Location: The Great Bay Fiesta, Bayfront Event Space, 12A Bayfront Avenue
Nearest MRT Station: Bayfront
4. Skechers Sundown Live Countdown Party at Sentosa
Skechers Sundown Live Countdown Party is here for all music lovers with live music concerts and shows. Make sure to attend this one-night music event at Palawan Green in Sentosa hosted by Asian DJs like DJ Pin, DJ Inquisitive and DJ Soda. Welcome the new year with your family and friends at the countdown party and participate in film screenings, face painting, scratch art, a food village, and massages for charity by members of the Singapore Association of the Visually Handicapped. Ticket prices range from Rs 530 to Rs 5,500 approximately.
Location: Palawan Green, Siloso Beach Walk, Sentosa
Nearest MRT Station: Harbour Front
Celebrate Chinese New Year in Singapore
After celebrating Christmas and New Year's eve you might think that the celebrations are over. But hold on because celebrations in Singapore don't stop until the Chinese New Year! Usher in the bountiful Year of the Rabbit as it's time to bring out the pineapple tarts and bak kwa, get dressed in your finest cheongsam and step out for a magnificent spectacle you won't forget!
1. Witness the Chingay Parade
After two years of hybrid and digital versions, the Chingay Parade is finally back in its physical form! Attend the Chinese New Year event set to the theme of 'Embrace Tomorrow.' Explore the colourful and vibrant Chingay Parade brought to you by diverse talents and a multi-ethnic community. The best part is the iconic Chingay floats and 17 community co-created mini floats which exemplify the strong community of Singapore displaying its spirit and togetherness.
When: 3 & 4 February 2023 at 8pm
Location: Chingay Parade 2023, F1 Pit Building, 1 Republic Boulevard, Singapore
2. Have Dahlia Dreams at Gardens by the Bay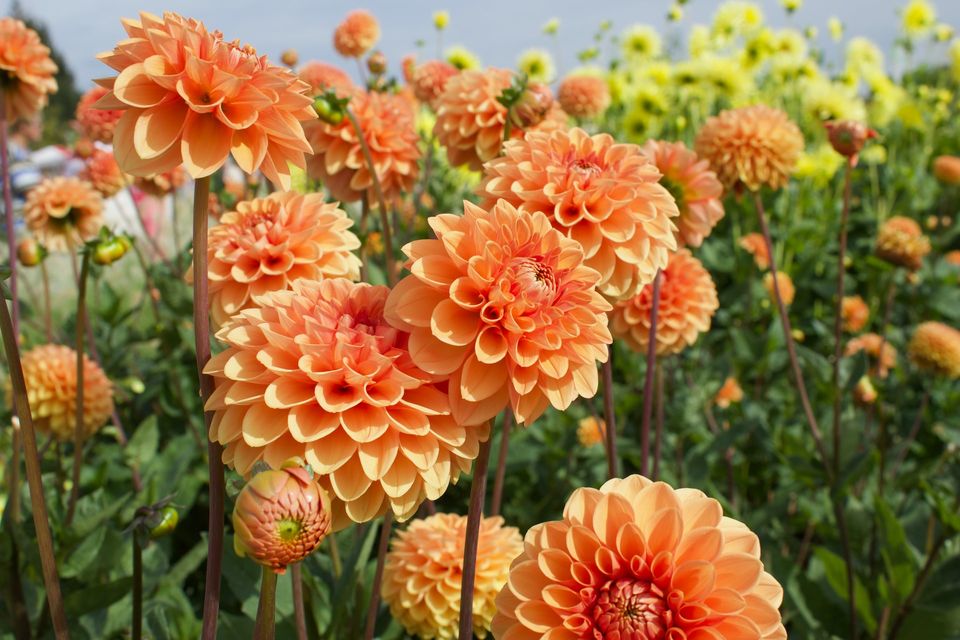 Each year Gardens By the Bay pulls out all the stops with its CNY showcase in the Flower Dome. This year it's coming up with a rabbit-themed display 'Dahlia Dreams' to put the spotlight on the luckiest of the Chinese zodiac creatures. Wouldn't it be a dream come true to walk around as rabbits scamper around in a lush landscape filled with dahlias, a magnificent magnolia tree and spring blossoms?
When: 13 January to 26 February 2023, 9am - 9pm
Location: Flower Dome, Gardens by the Bay, 18 Marina Gardens Drive, Singapore 018953
3. Check Out the (Tu)Gether Art Installation
A special mixed media display showcase of '(Tu)gether art installation' has been created for the Year of the Rabbit by a local art and design studio Whisky and Foxtrot LLP celebrating Chinese New Year. You can attend the light show here and find out how Tu Zai celebrates Chinese New Year with his family and friends.
When: 18 December 2022 to 31 March 2023, 10:00 am to 10:00 pm.
Light shows: 7 Jan, 14 Jan, 28 Jan, 25 Feb and 25 Mar - 7.30 pm to 8.30 pm
Location: Singapore Chinese Cultural Centre roof garden, 1 Straits Boulevard, Singapore
4. Chinatown Street Light-Up
The Chinatown Chinese New Year (CNY) Street Light-Up committee for the Year of the Rabbit 2023 is designed by a team of 13 students from the Singapore University of Technology and Design. Walk down Chinatown as it comes to life every year with lights and beautiful sculptures during the Chinese New Year. You can expect performances, activities and the glow of lights in the area come Chinese New Year.
Location: Chinatown
So what are you going to do during this festive season in Singapore? Whether you are visiting during Christmas, New Year's eve or the Chinese New Year, mesmerising experiences and fun are guaranteed.
In association with Singapore Tourism Board
Ready to travel for free? Earn credits and redeem them on Tripoto's weekend getaways, hotel stays and vacation packages after the pandemic is over!
Explore the best of travel inspiration on Tripoto Instagram!