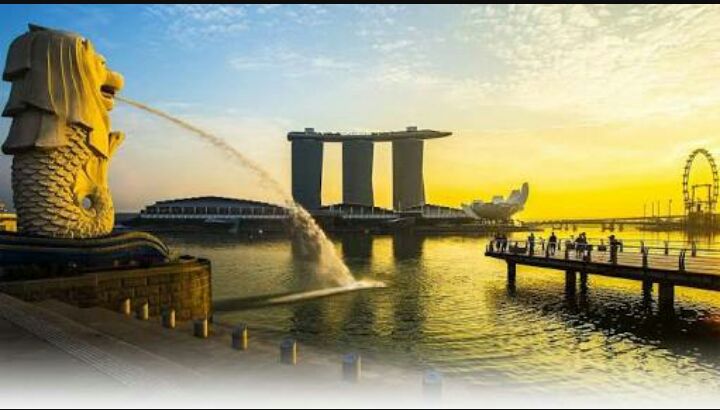 I was hit by the beauty of the city. It was stunningly clean and green. I learnt later that Singapore is the greenest city in Asia. COO Bistro and Boutique Hostel is 5-7 mins from Outram Road MRT Station. As a female traveler, I stayed in a mixed dorm and felt completely safe. I quickly got freshen up and moved out to explore the city. I got down at Promenade Station which is mere five-minute walk to Singapore Flyer which is Asia's Largest Giant Observation Wheel standing at an impressive 165m from the ground, and offers you breathtaking, panoramic views of the Marina Bay and beyond.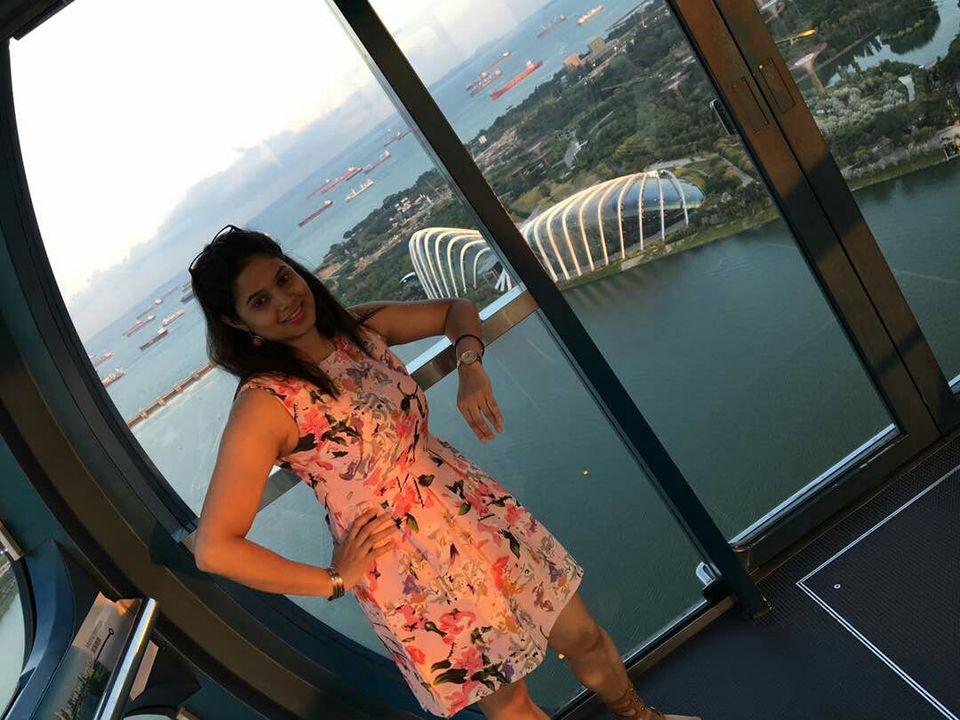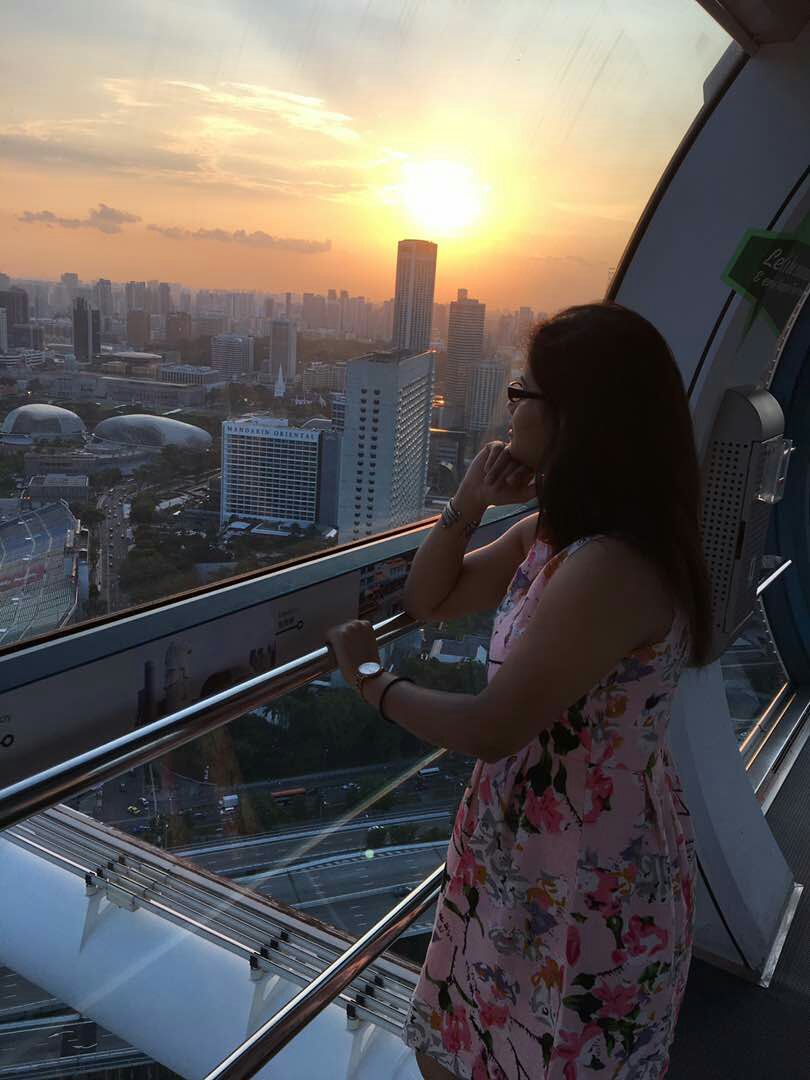 The lion city was my first international visit. I had booked my flight three months in advance hence got a great deal with Indigo. Singapore is overall an expensive country if you are travelling from India and utterly expensive from stay point of view. I landed at Changi Airport at 12:30 PM SST (Singapore Standard Time). The airport itself was marvelous and I had decided to explore it on my last day. Immigration was quick though there was a huge crowd and I cleared it in fifteen minutes which was a surprise as I had to wait for approx. 2 hours in queue to clear immigration at Mumbai airport. Keep your return ticket handy as they may ask you. The first and foremost thing after collecting my luggage was to find a city map and it was abundantly available at all the kiosk. Highly advisable to spend some time studying the map especially their MRT (metro) routes. I then headed towards their MRT station at Changi airport to travel to the hostel I had booked on Outram Road. Other option is of course private taxi. Changi airport also has a shuttle service (ticketing counter is right next to exit) which will drop you right outside your hotel and charge you roughly four-five times more as compared to MRT (MRT Tickets was for SGD 2.50). You just need to select your hotel on their system (yes, they have listed all the hotels/hostels, etc.) and no. of people and swipe your card- it's a self-service kiosk, though they have a staff who will guide you in case you need. The country is excessively technology dependent so be prepared to do everything on your own. I had to ask for help after I failed to get tickets on my own.
I then walked towards the Merilion Park (approx. 15 mins), which is a major tourist attraction. I was even lucky enough to catch the light and sound show at 8:00 PM. I was not alone in this 2,500 square meter park but taking in the whole Marina Bay Area is fantastic at night- the skyline, Fullerton, Marina Bay Sands, Singapore Flyer and the Esplanade Theaters is simply captivating!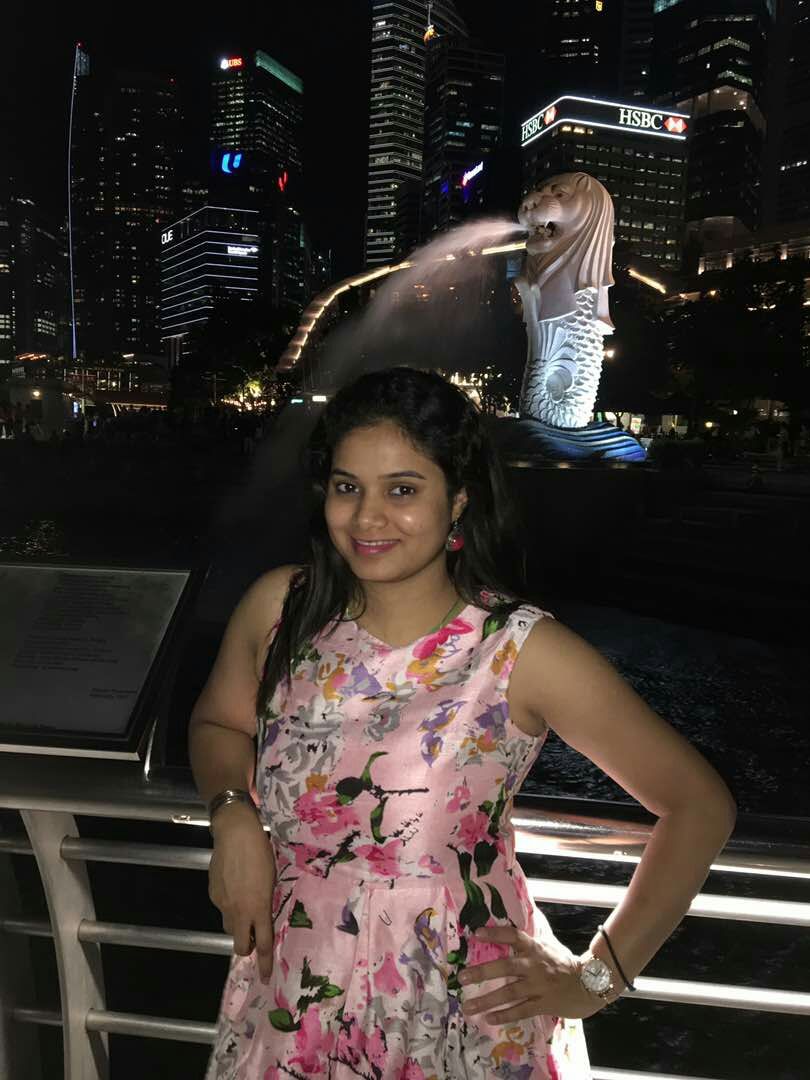 I then traveled to Clarke Quay. The night view was outstanding. I took a leisure stroll along the water's edge and ended up having my dinner at I love Taimei (combo offers for chicken noodles). There's ample dining/drinking venues plus street stalls.
I had an early breakfast at COO (included in my stay) and set off to explore Sentosa Island. Instead of taking Sentosa express from Harbor front MRT Station, I chose to walk to Sentosa using their boardwalk (free entry till December 2017). It's approx. 15 minutes' walk. There are various attractions to provide a variety of entertainment. Tickets to be bought for most attractions so choose wisely. (Tip: Do not club Universal Studios with your Sentosa Island tour. Universal Studios would require an entire day). I bought tickets for three attractions. Firstly, Trick Eye Museum which was super fun. It had oversized paintings which created optical illusions and visual effects through techniques that trick the eye. There were lot of unique installations on walls, floors and even the ceiling to take photos. Secondly, S.E.A. Aquarium which was fabulous. (Tip: Try and reach as soon as they open and you can skip the crowd). The water was clean and it housed more than 800 species, including sharks. The shark tunnel is an exceptional place. Thirdly, I visited Madame Tussauds.(You can skip it if you have visited Madame Tussauds in any other country). It was my first so I had a great experience with wax models. Excellent for photographs.I explored their retail outlets and ended up shopping chocolates from Candylicious though many of the chocolates are on the expensive side. They had a massive selection of candy and chocolate from around the world. Do try their ice cream variety which was indulgent (8 SGD each).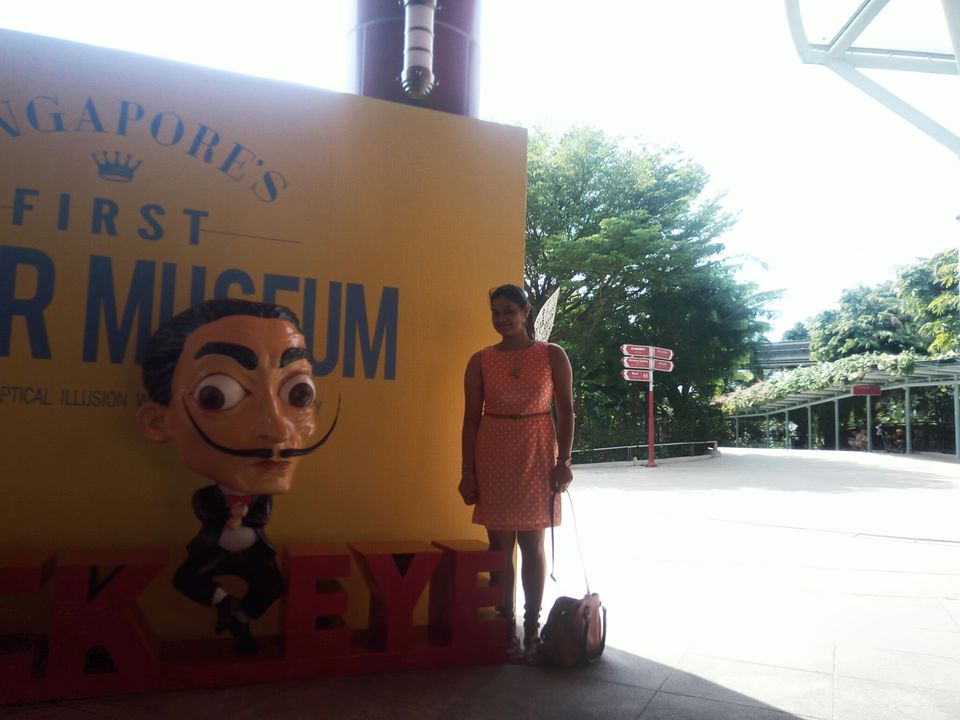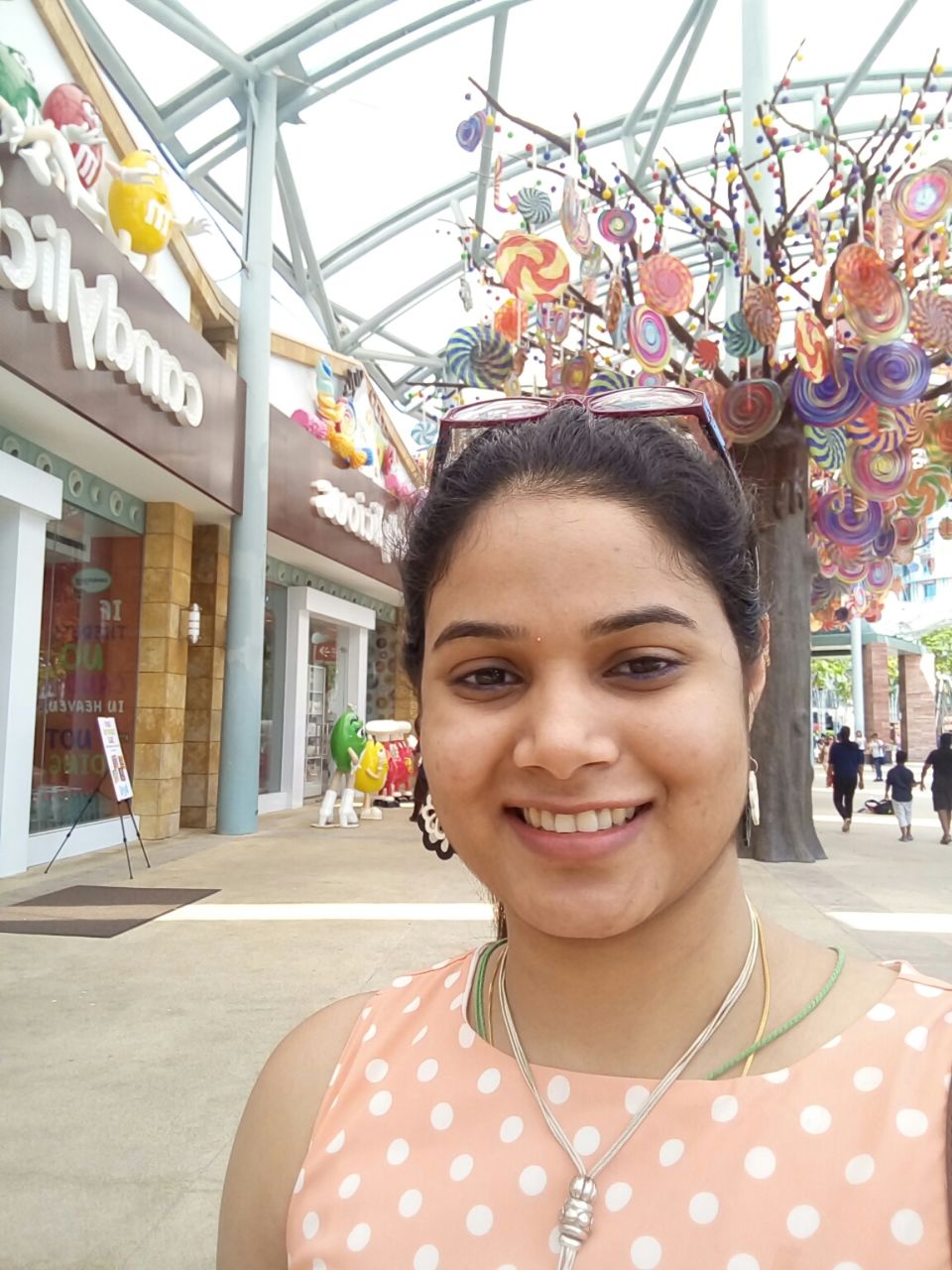 I went to Little India early in the evening. Standing true to its name, it was India outside India. There were shops selling Indian handicrafts, Indian masals, etc.. Lots of souvenirs to buy for friend's/family back home. One can find all stuffs found in Indian Market. (Tip: The far the shops from MRT, the cheaper the goods.)
In the evening I headed towards their Night Safari (tickets booked online). The queue was crazy and I ended up in the third batch to hop into the tram. The tram ride was for 45 minutes. Photography was difficult as there's no flash policy. It was too crowded but an okay experience. Most of the animals were clearly visible and their sighting accompanied by an informative live commentary which was too far. I was famished by the time it was over and decided to had my dinner in one of the local food joint near my accommodation. I will recommend to have dinner before leaving for night safari.
I was eagerly waiting for the third day of my trip as I had planned to visit Universal Studios today. I hadn't booked the ticket online so I made sure I reach there by 10 am (it opens at 10) and bought the ticket (76 SGD). Do not carry heavy backpacks/purses etc. as there is lot of walking to be done till 6 PM (the closing time) and you will be dead tired. Make sure you are wearing comfortable clothes and shoes. The park consists of seven themed zones which is either based on a movie or a television show, featuring own unique attractions, character appearances, dining and shopping areas.
Hollywood is the entrance area and you will be floored. Moving on I found two ways (right and left) I started with left and entered the Madgascar zone. They have a photograph zone with zoo animals in background so I skipped it but at closing time it was free so I jumped in and got myself clicked. Everyone can try their two themed rides i.e. water boat ride (you can skip this) and merry go round ride. I was lucky enough to see the penguin and tiger characters. Be prepared to stand in a queue to get yourself clicked with them. I then moved towards the Far Far Away zone. I patiently waited for the crowd to disperse to get myself clicked in front of the castle. Their 3 D Shrek show is must. The roller coaster had a big queue so I skipped and saw Donkey Live performance. I then queued up for Puss in Boots-themed roller coaster (Try occupying front facing seats). People with kids were also queuing up for a roller coast meant for kids. I then moved on to The Lost World zone. You will be greeted with big size dinosaurs with fountains and a big gate named Jurassic Park. I started with Canopy Flyer (another roller coaster) which is a must moving on to Rapids Adventure (another must ride). There is generally huge crowd and they don't allow anything on the ride so you have to deposit all your stuff in a locker (on 1hour/2 hour basis ranging from 5SGD). (Tip: If you are fine, always take single rider queue and you will find yourself done with the rides in half of the time). You will definitely not need raincoats for Rapids Adventure ride so please don't buy. I then moved to the Ancient Egypt zone. The entrance had king size statues depicting ancient Egypt. I started with their roller coaster dark ride (Revenge of the Mummy). You will have to take lockers (paid) if you have bags etc. Mobile phones are allowed. I then went on to their theme based car ride (Treasure Hunters you can skip this). I then entered their Sci-Fi City. It had transformers figures and modern cars. If you have the courage do, try the world's tallest pair of dueling roller coasters. I simply couldn't. It looked too scary. I tried their 4-D Dark Ride Motion Simulator which was highly entertaining (do not miss it at any cost). The last zone was New York City zone. There was a street performance going on and it was pleasure to watch. They had selected volunteers from the crowd to dance with them. The last attraction I went was a stage show named Lights! Camera! Action! Hosted by Steven Spielberg (definitely a must).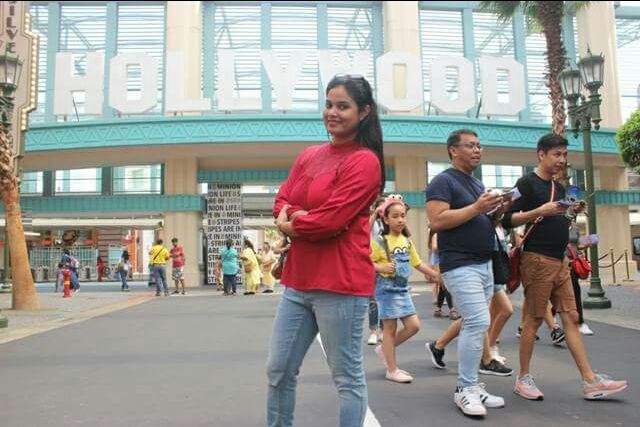 Later in the evening I visited China Town. Buddha Tooth Relic Temple was closed by the time I reached (7:00pm). Fortunately, Sri Mariamman Temple was open. There were plenty of goods on display (fixed price) and lanterns swaying in the breeze above my head. I bought fridge magnets- (4 for SGD100) and had stir-fried noodles and 'satay' (barbecued meat skewers) which were lip smacking. There are plenty of places for eating/drinking.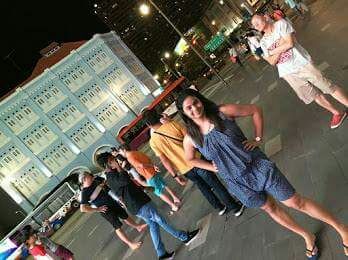 On my last day I visited Gardens by the bay. The Garden is free to enter. Flower Dome and Cloud Forest was enthralling. Amazing architecture & presentation of the ecosystem. Scale of the place is mind blowing. You should definitely buy tickets for both and explore Its worth the time, energy and money. I didn't buy tickets for OCBC Skyway though. Even though they have paid shuttle service to take you around, I suggest to explore it on foot.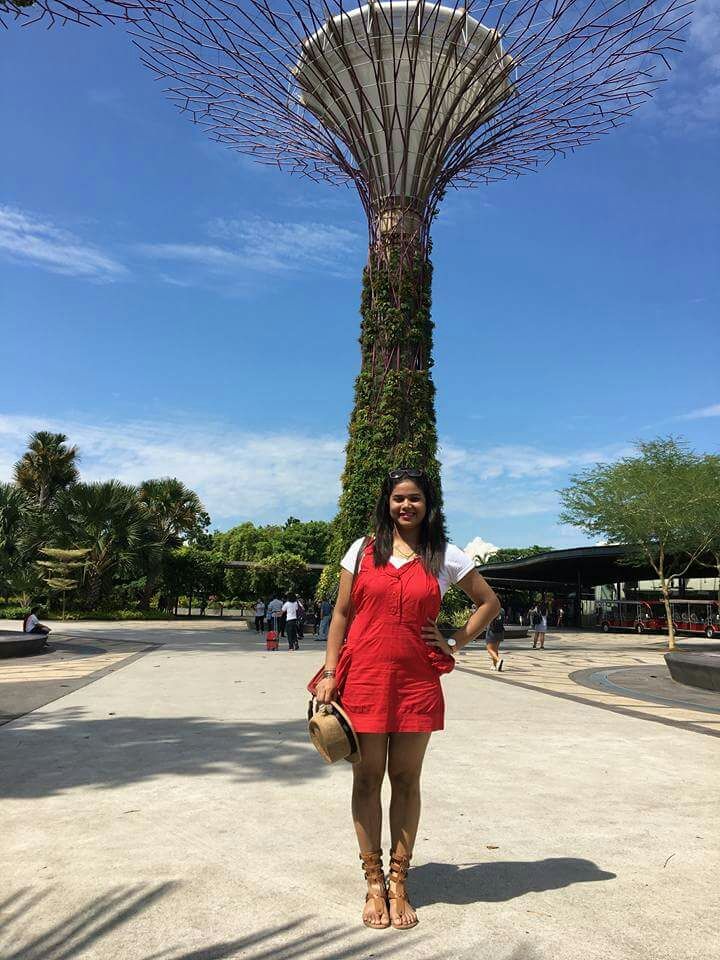 Personally, I found Singapore a very safe, clean and orderly country. They had CCTVs everywhere. Everyone just seems to do what is "right". There was no pushing or rudeness; everything was too perfect!
Advice:
1. Do have necessary change preferably in coins as MRT Ticket kiosk will not allow you to put more than 5 SGD. Its recommendable to buy their 1, 2 or 3-Day MRT Pass which is available only at select stations like Changi Airport, Chinatown, etc.
2. It's advisable to buy a carat of water bottles from general store which will be very cost effective
3. Carry the city map/ MRT Route map with you all the time. MRT can take you anywhere in Singapore and is very cost-effective
4. You can buy lot of chocolates/ cookies in Little India at discounted rates
5. Strictly follow their traffic rules (even pedestrians)
6. Do save time to explore Changi Airport. You will definitely have an amazing experience.