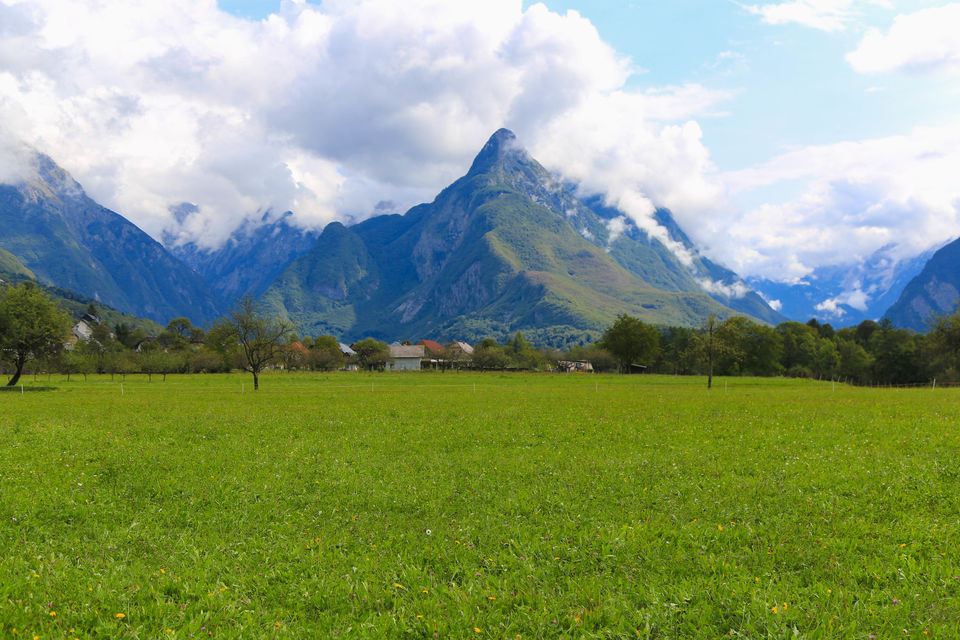 What is Glamping?
Glamping is where nature meets luxury. It is a style of camping in a glamorous way with resort style amenities which lets you experience the untamed and completely unique parts of the world without having to sacrifice creature comforts. It has more to it than a nice tent.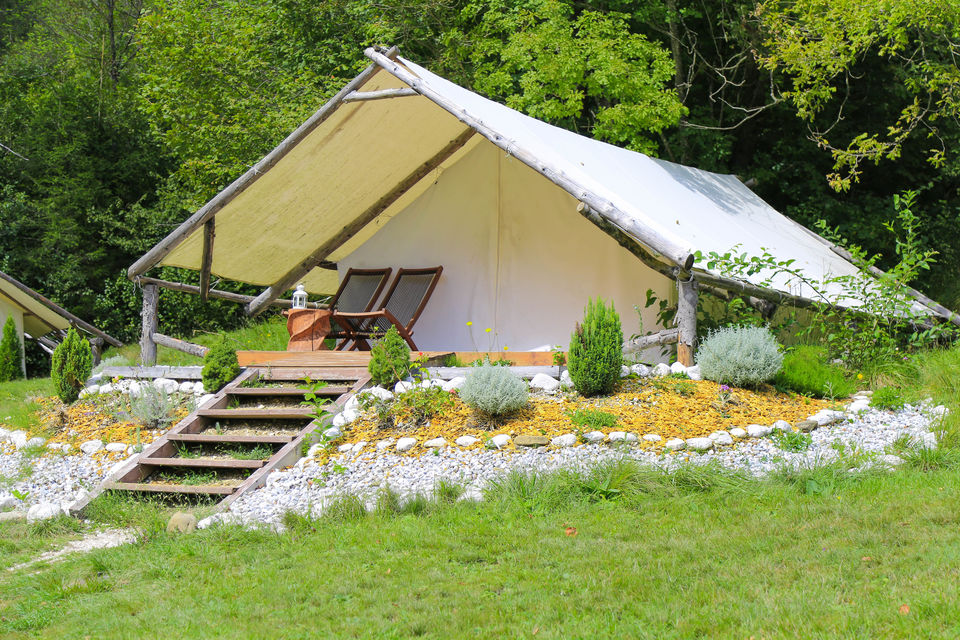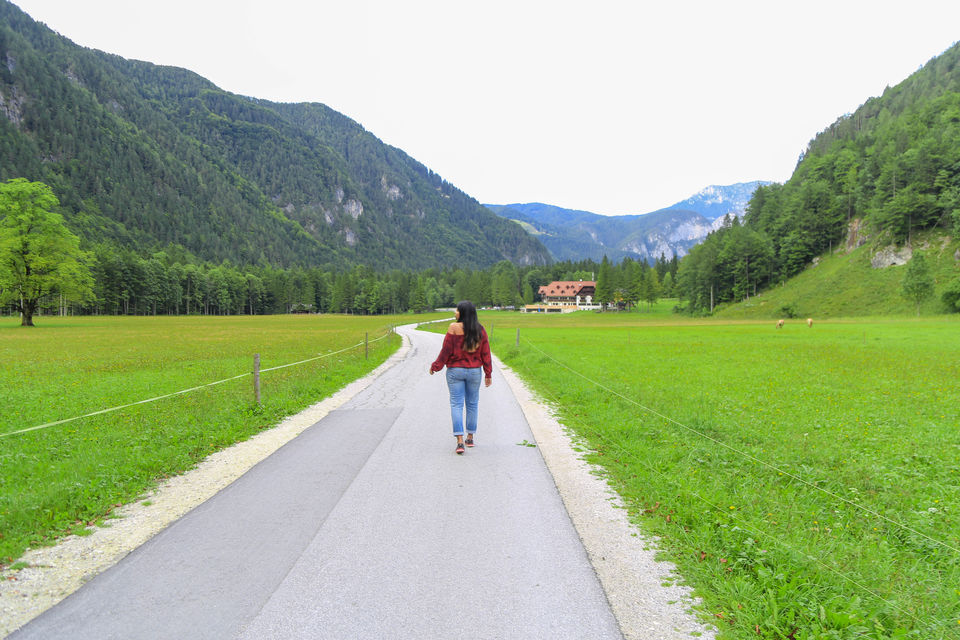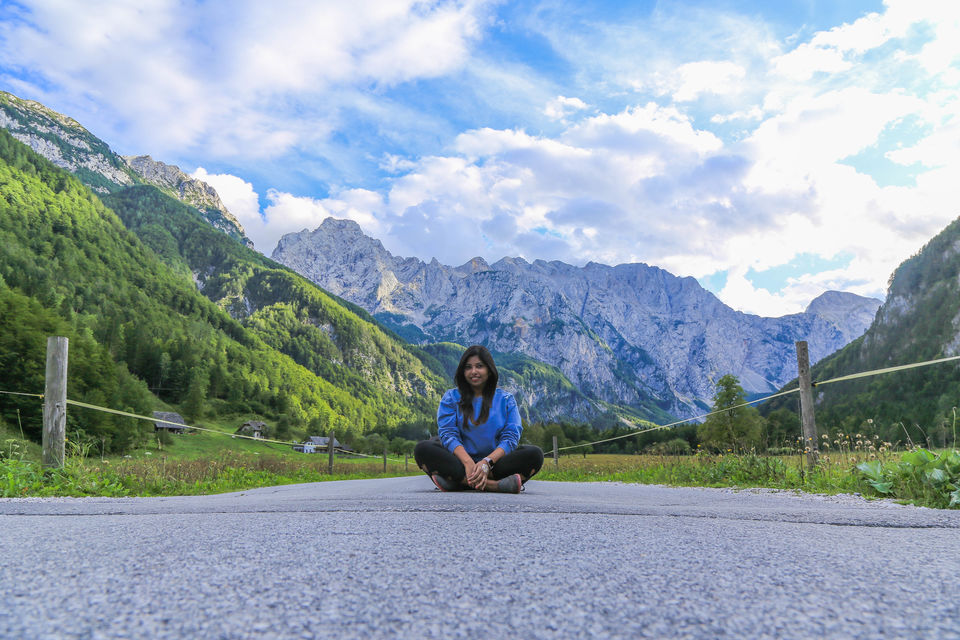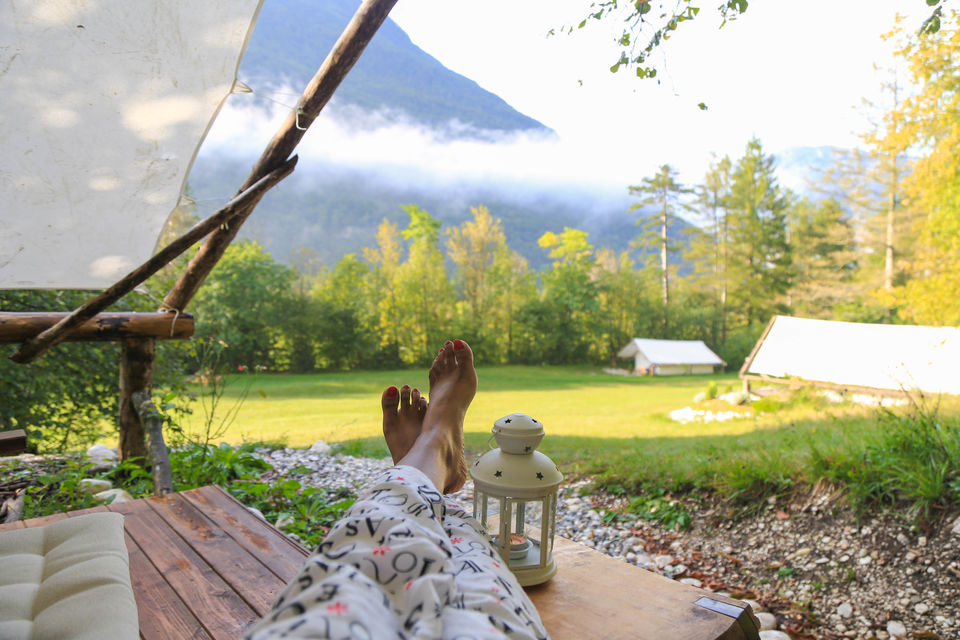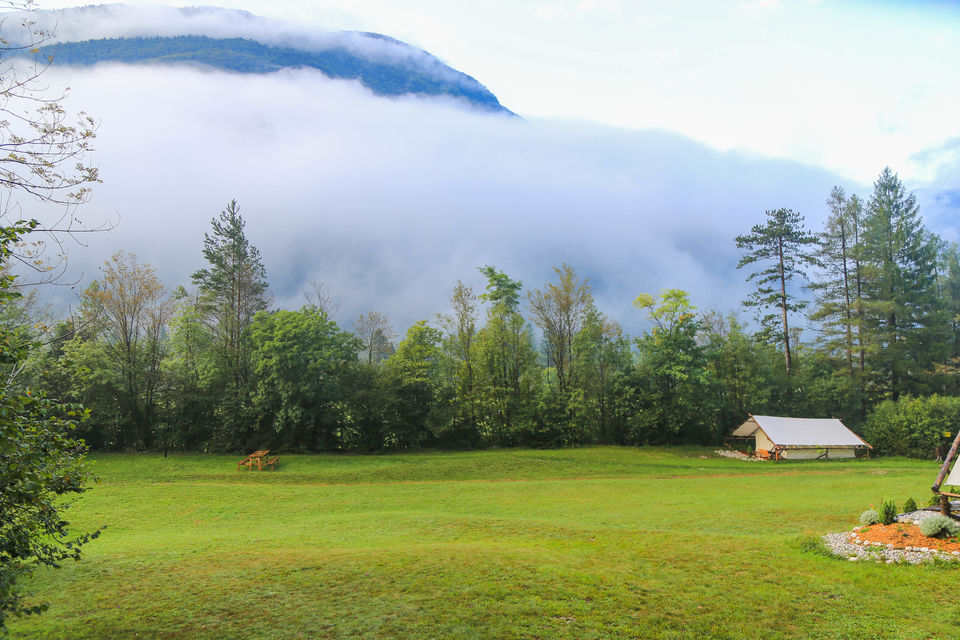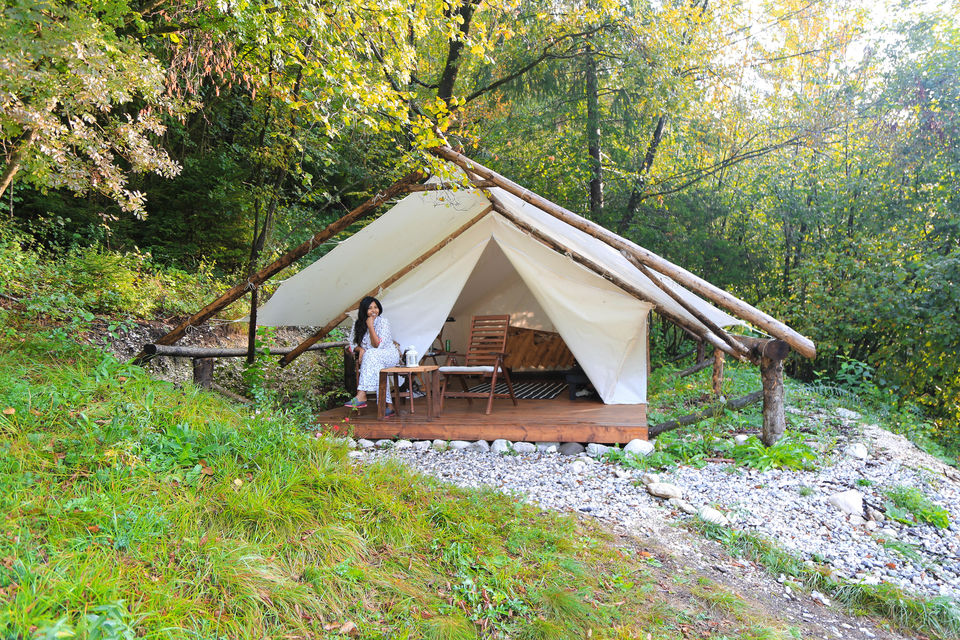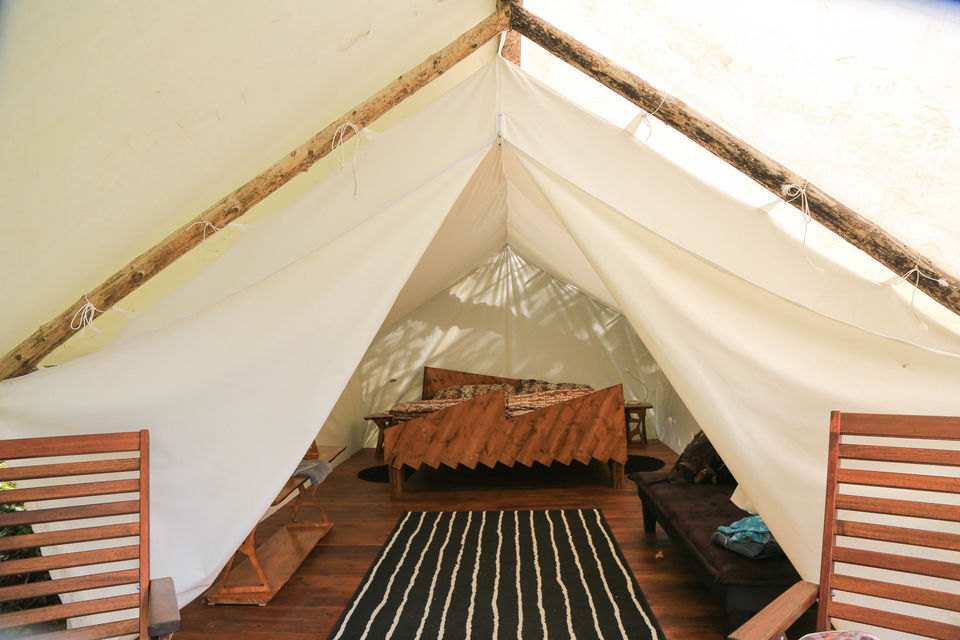 Glamping lets you not only witness nature but also experience it by living in it comfortably. It makes enjoying nature pretty easy. Comfortable and modern interiors of glamping tents make you forget you're camping until you step outside your tent.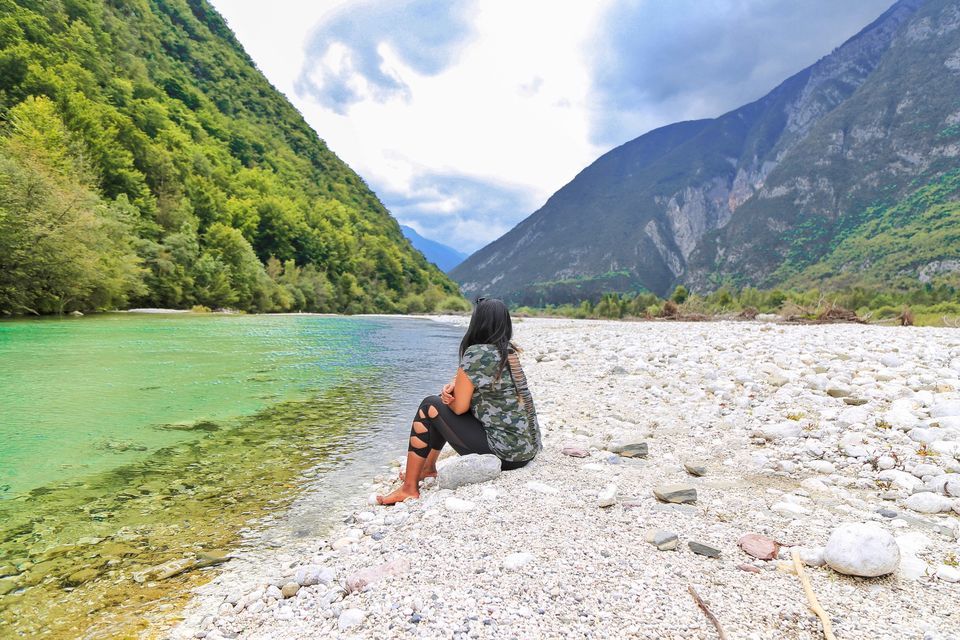 Glamping is becoming quite popular with the 21st-century tourist across the globe. There are many glamping sites at various beautiful destinations each offering something unique to experience.
There are various types of Glamping:
Yurts
Cubes & Pods
Glamorous Huts and Cottages
Domes
Luxurious Tents
Treehouses
Cabins
Glamping for couples
Glamping gives couples the perfect opportunity to escape the routine of an everyday life and spend some quality and romantic time together in the great outdoors by truly enveloping yourself in nature.
Most of the glamping sites are in secluded locations and are so quiet that it gives you an amazing opportunity to spend time with each other minus any distractions.
We planned a trip to Slovenia in September 2017 for a week. Slovenia has been named as the greenest country in the world and the third most forested country in Europe. Nature is absolutely breathtaking and untouched in Slovenia. We fell head over heels in love with this beautiful country.
Most of the people do not consider visiting Slovenia when doing a trip in Europe. I would want to urge and influence people to visit Slovenia and experience for themselves the spectacular scenery this country has to offer.
Whilst booking our accommodation in Slovenia, I came across many glamping sites at various locations especially the areas around Lake Bled and Soca Valley.
Soca Valley is the valley of the most beautiful emerald green Soca river, stretching from the Triglav National Park to Nova Gorica. Soca valley is famous for outdoor activities like rafting, kayaking, canoeing, hiking, paragliding, zip lining etc.
We booked our glamping tent at the Adrenaline-check eco campsite right in the foothills of the Julien Alps in Bovec.
Adrenaline-check eco campsite offers various types of accommodation which includes tents, tent houses and the deluxe tents i.e the glamorous ones. The campsite offers funky accommodations, adventurous outdoor activities and relaxation around idyllic Slovenian landscape.
Adrenaline-check eco camp claims to be Europe's first self-sustainable open-air hostel. The resort has its own water source, solar power plant, biological wastewater treatment plant & hot water vacuum solar collectors. All facilities are made from recycled or locally grown wood.
The Adrenaline-check camp offers quite a lot of facilities for a campsite:
Funky, comfortable and clean accommodations
Spick and span toilets and outdoor shower areas
17 different types of adventure sports starting from the campsite
Hiking trails to the highest waterfall in Slovenia: Boka waterfall
A fully functional open-air kitchen to make your own food equipped with all utilities
Postcard perfect views of the Triglav National Park
Breathtaking setting surrounded by woods and mountains
Proximity of 300m to the Soca river
Covered gathering place with a fireplace
Relaxation corner with hammocks
Kids corner
Campsite activities include table tennis, volleyball, football, badminton and baseball
Now coming to the best part of our stay at Adrenaline was our glamorous tent located just below the foothill of the mountain and almost in the woods. The deluxe tents are away from the common areas of the campsite and you get stunning postcard views of the surroundings
Our glam tent was equipped with a comfortable handmade double bed, two side tables with lamps, a futon, a cupboard and an amazing deck with a coffee table and lounge chairs offering views of the Julien Alps. You could sit outside for hours together and take in the panoramic views or just relax and read a book. Lounging under the stars with some bubbly and enjoying the sights and sounds of a country living made our evenings very romantic.
The Soca river where the film Chronicles of Narnia was filmed is about 300m from the campsite which is a very relaxing spot to relax by the calm turquoise waters. You can take your beach towels and some food and drinks and treat yourself to a picnic at this beautiful spot.
We cooked noodles for dinner in the open air kitchen and dined at the covered seating area comfortably with the pit fire going on with all the other guests at the campsite. Some of us started chit chatting while a few others chose to be amongst themselves and play cars and music by the campfire. We headed back to our tent to relax on our loungers under the stars for some time and finally ended our day by getting into our cosy tent. since the tent is very close to the woods, make sure to zip up the tent properly to avoid insects and other small crawlies getting in too.
How to reach Adrenaline-check Eco camp?
The best way to get around Slovenia is to rent a car and drive yourself to your desired location. We drove from Lake Bled to the campsite in Bovec and the drive was a real treat to our eyes. It was an easy breezy drive and we made multiple stops on our way to take some pictures and a few to just admire the beauty of nature.
I would recommend taking the scenic route to Kranjska Gora to Vrsic pass to Trenta until you reach Bovec. The campsite is 3.5 km from Bovec on the right side of the main road. You can park your car at the parking lot and follow the boards which will direct you to the campsite.
I would also recommend keeping your suitcase in the car and just take a small bag with the required items and clothing since you have to climb a few stairs.
How much does it cost for glamping?
The cost to rent the glamorous tent is 100€ per night. The price includes car parking fee, and the use of all their kitchen and on-site facilities and hot water showers and also a chilled beer for a welcome drink.
Are you ready and excited as much to experience glamping?
Frequent searches leading to this page:-
Europe tour packages for family from Delhi, Europe tour packages for family from India, Europe tour packages for family from Mumbai, Europe tour package from India, best things to do in Europe during winter, best things to do in Europe, unusual things to do in Europe, extreme things to do in Europe