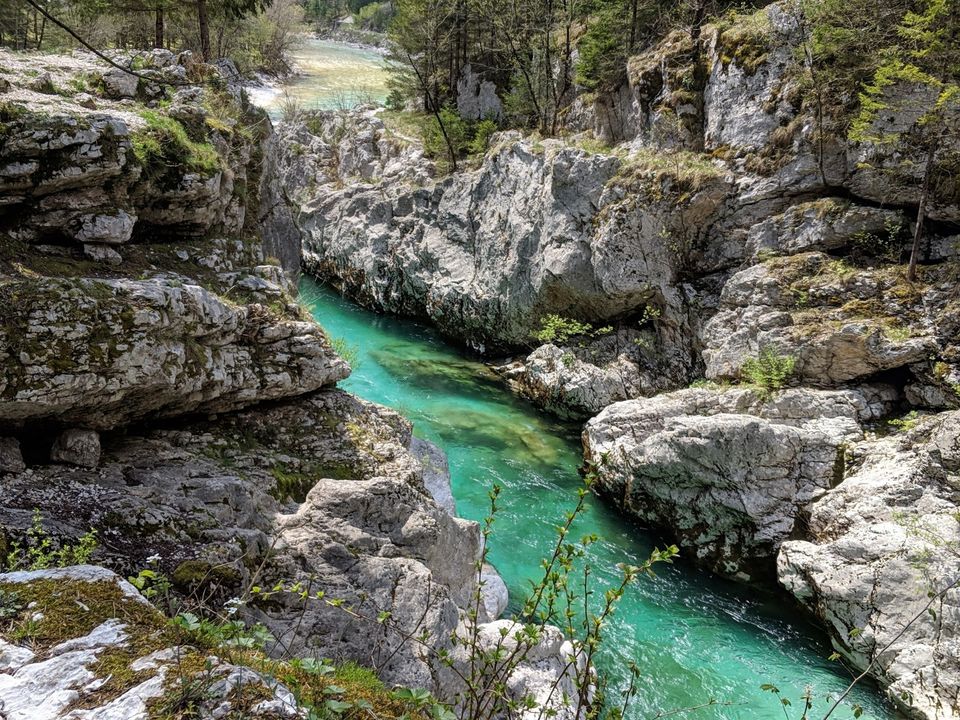 When we started travel-planning for Slovenia, we stumbled upon the pictures of the untouched Slovenia - more like a windows wallpaper or an old time picture postcard- but it seemed so unreal and magical.
We wanted to spare a day to experience the Slovenian wilderness- Soča river - the mysterious emerald color was so intriguing and fascinating at the same time, Kranjska Gora - the charming little village nestled in the Julian Alps, Vršič Pass - the highest mountain pass in the country, Kozjak Falls - water falling onto a green basin inside a Karst hall and everything else on the way.
How we reached?
Since it was our first time on a tourist visa in Europe, we were unsure about renting a car. We had also planned the trip during the shoulder season (to avoid the crowds and expensive flight and other entry tickets), which means public transport hasn't started as actively operational as in summers. So we started looking for any guided/unguided one day tours from the city which was the perfect way to travel without any hassle. A day trip could be easily done from both Lake Bled or Ljubljana.
How to book a tour?
There are several tour companies that offer day trips to Soca river or Triglav National Park from Ljubljana or Lake Bled. We did a round of research in Tripadvisor and shortlisted a few that we thought was worth the cost and effort and obviously with really good reviews.
Another thing to note is that, during the shoulder season, not all tour companies offer day trips on all days of the week - so we had to finalize our day by day itinerary before selecting the tour company. We also e-mailed a few and double-checked if they could arrange a trip on an off day or if they would pick us up from somewhere other than the scheduled one and so on- I had this feeling that a decent tour company would always reply to your queries promptly and professionally.
After several days of day trip hunting, we found Slovenian explorer's Soca river valley - Nature and adventure day tour to be the perfect one. Although this trip did not have alot of reviews, the tour company as a whole was much appreciated throughout the internet. Another advantage was that the payment had to be done only on departure to the tour guide- cookie points for that!
Guided or unguided tour?
This was our first time taking a day trip and we had our own set of confusions. Should we take a guided or an unguided tour?- the one that topped the list. We had booked this and a half day tour to Predjama castle & Postojna cave. We found a guided tour helpful for the former but not for the latter.
A guided tour is always helpful when you are covering many number of places on the go especially when they are out in the nature. In such cases, more information on how the landscape was in the past, how all these places are connected to each other, how war and division affected the area, what do the locals do for a living or infact how the climate was last winter - would all prove helpful. It helps you understand the area more and about the days it has gone through till now.
But for a place like a castle or a cave or a national park where there are definite spots in fixed intervals displaying information about its history or its characteristics, you do not need one more person telling you most of the things you just read out. Also, most of such places offer a hearing guide for an extra cost with the entry ticket in your preferred language- which makes things much easier. And hence an unguided tour is recommended.
Places we covered
We started our day trip from Ljubljana and headed towards Kranjska Gora- a little town on the way to Vršič Pass. We had our morning coffee from here and picked couple of souvenirs and continued our journey. The road trip also included alot of photo stops at some of the most scenic spots.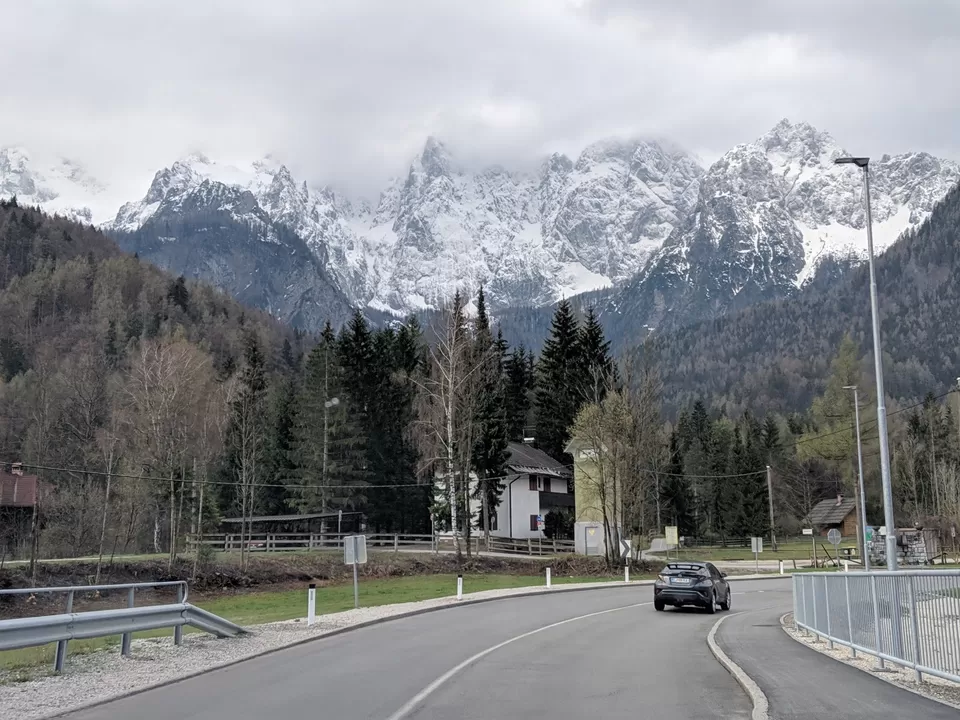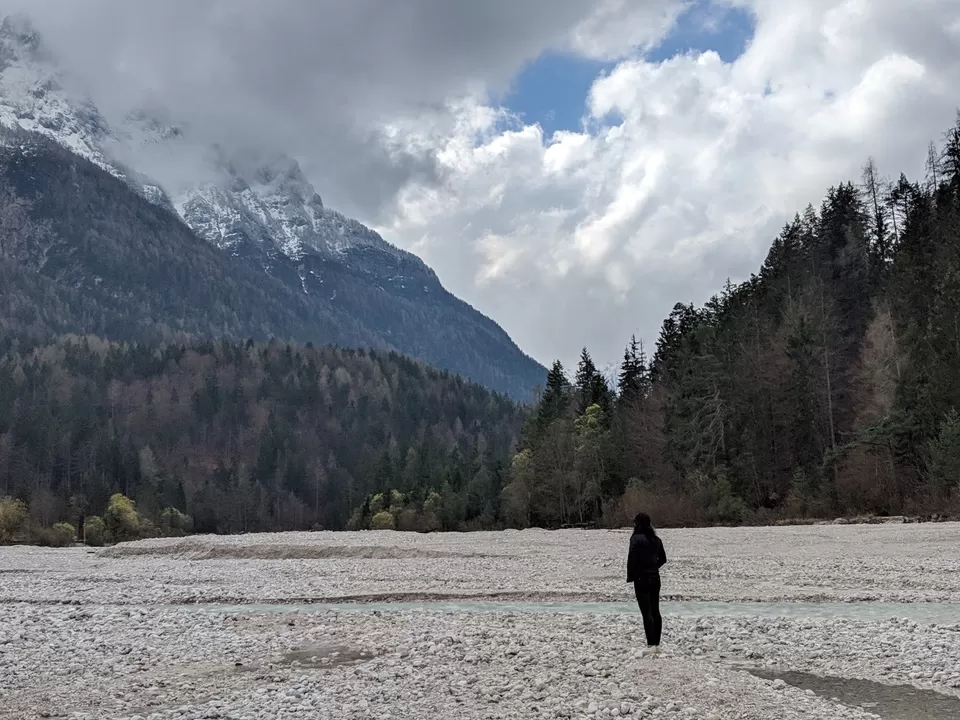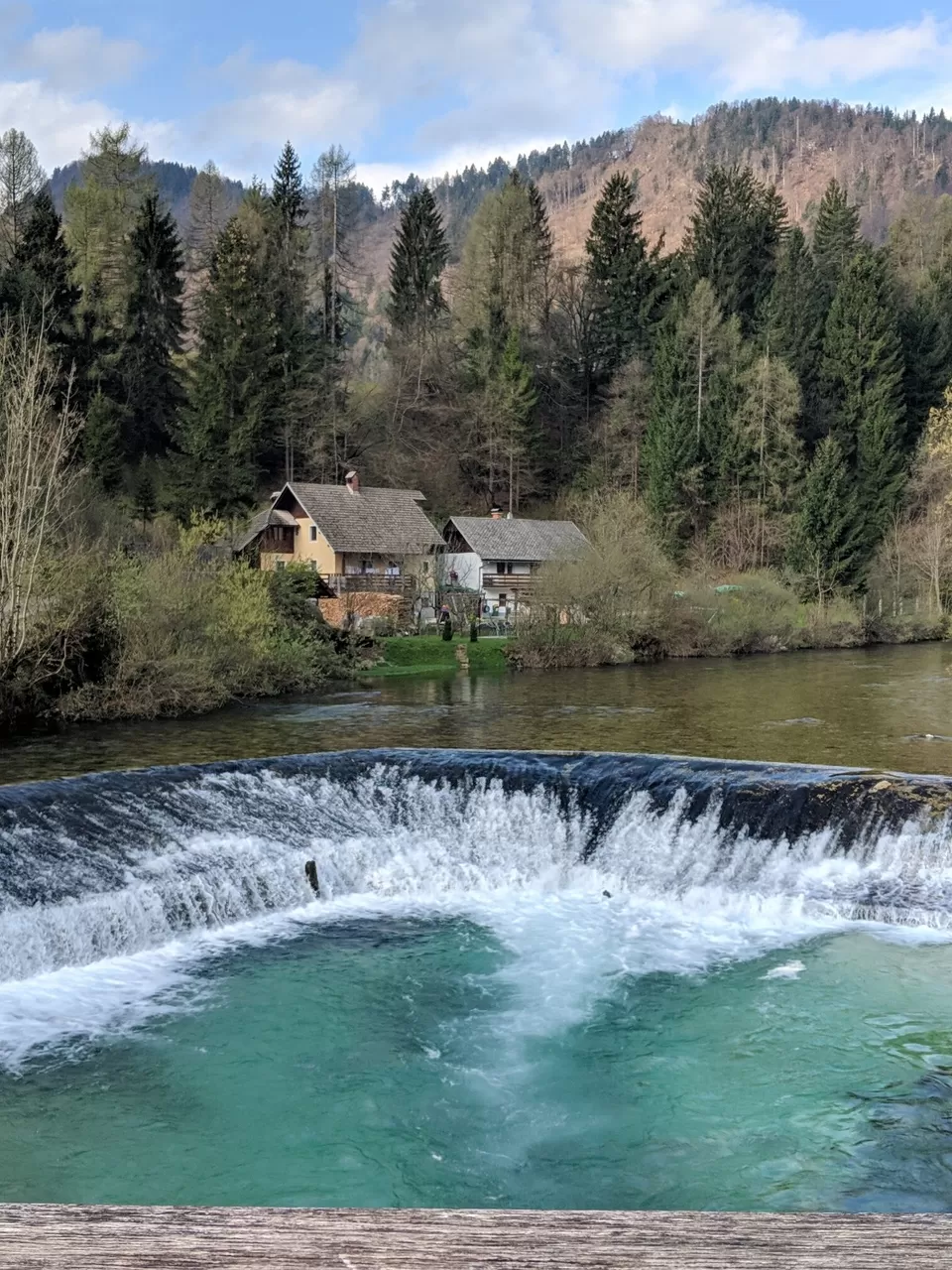 We started climbing uphill with the snow capped mountains coming closer and closer with each turn. Vršič Pass is the highest pass in Slovenia, as well as the highest in the Eastern Julian Alps. There was still layers of snow from the previous day's fall and we came know from our guide that snow fall continues till May in the mountains. We spent a good time clicking pictures and playing in the snow.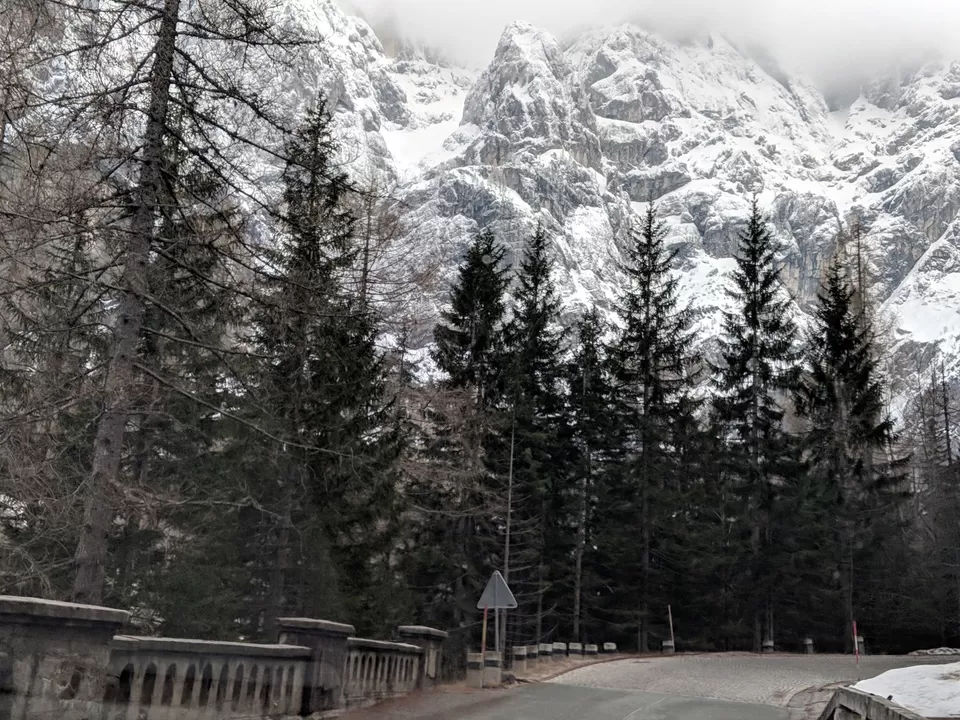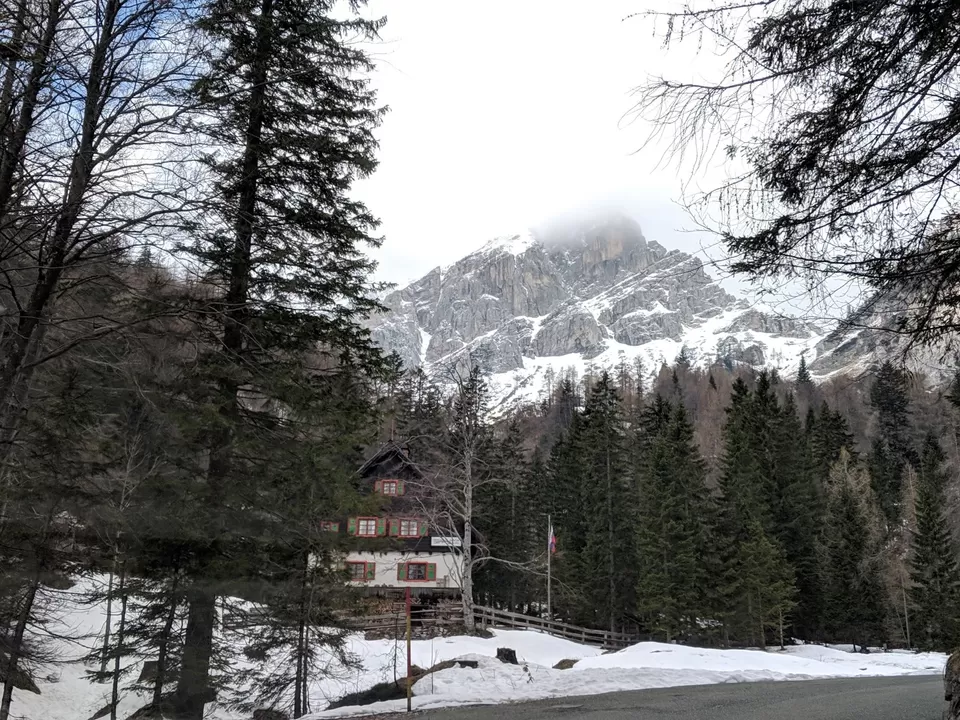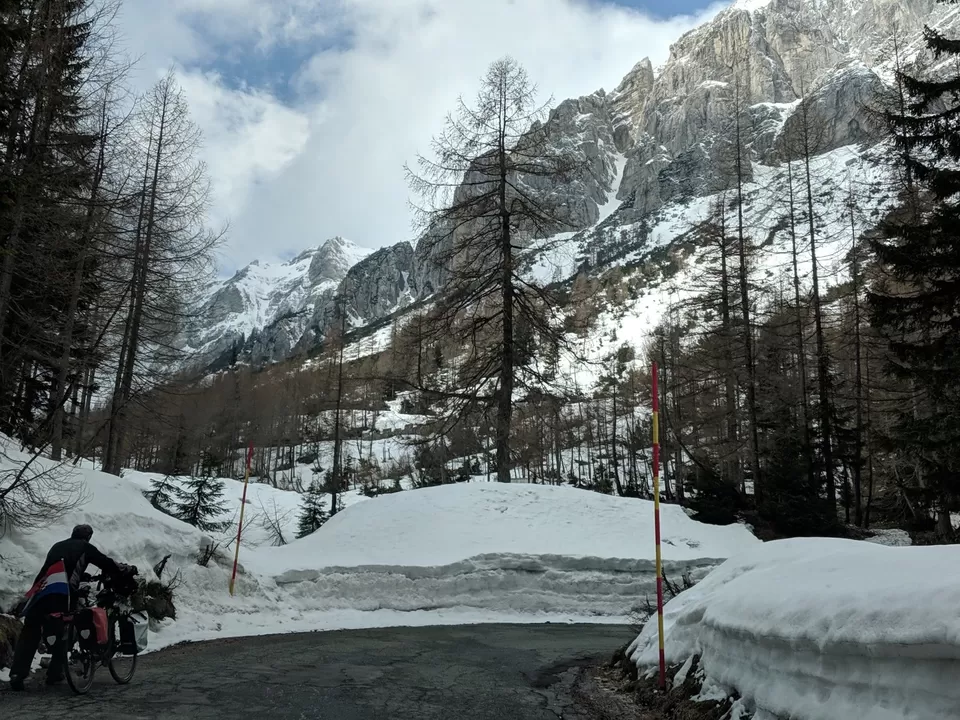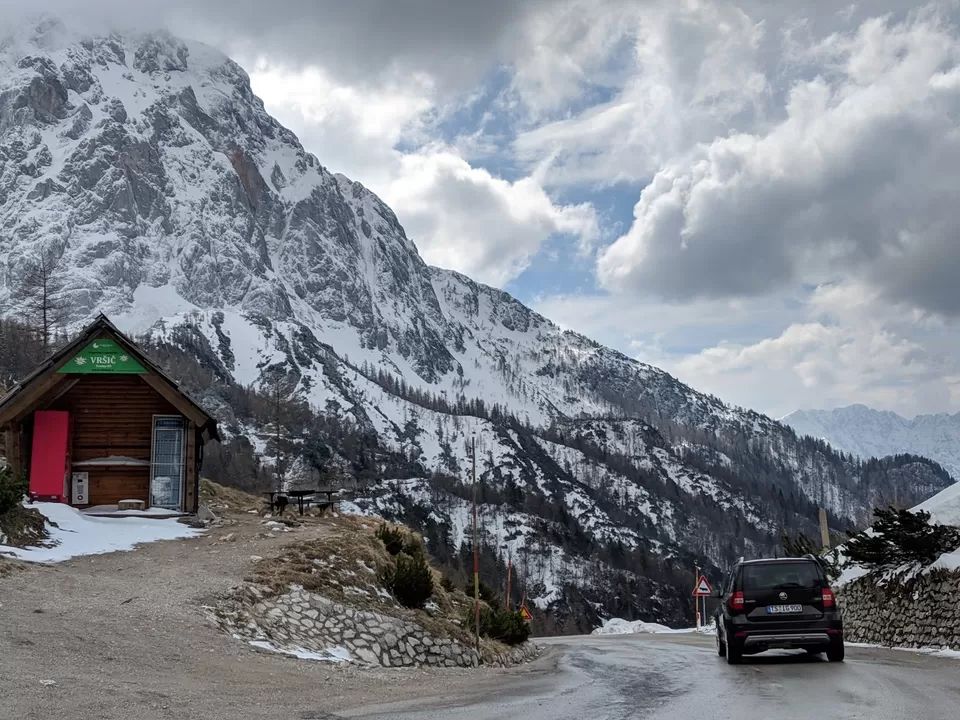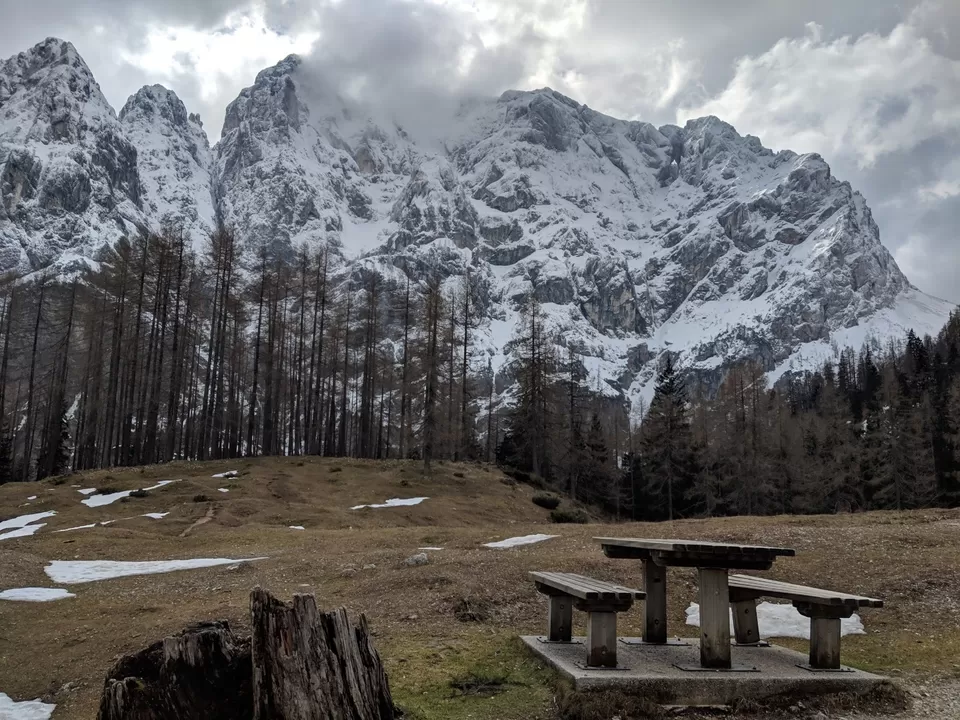 Next we headed to witness the Emerald beauty in its full glory - Soča river flowing through Slovenia and Italy and finally entering the Adriatic Sea. The Soča valley region mainly has limestone and marl deposits, which reflects more of green and blue when hit by the light. Our guide knew the excellent location with the mountains on the backdrop and the river in its brightest colour.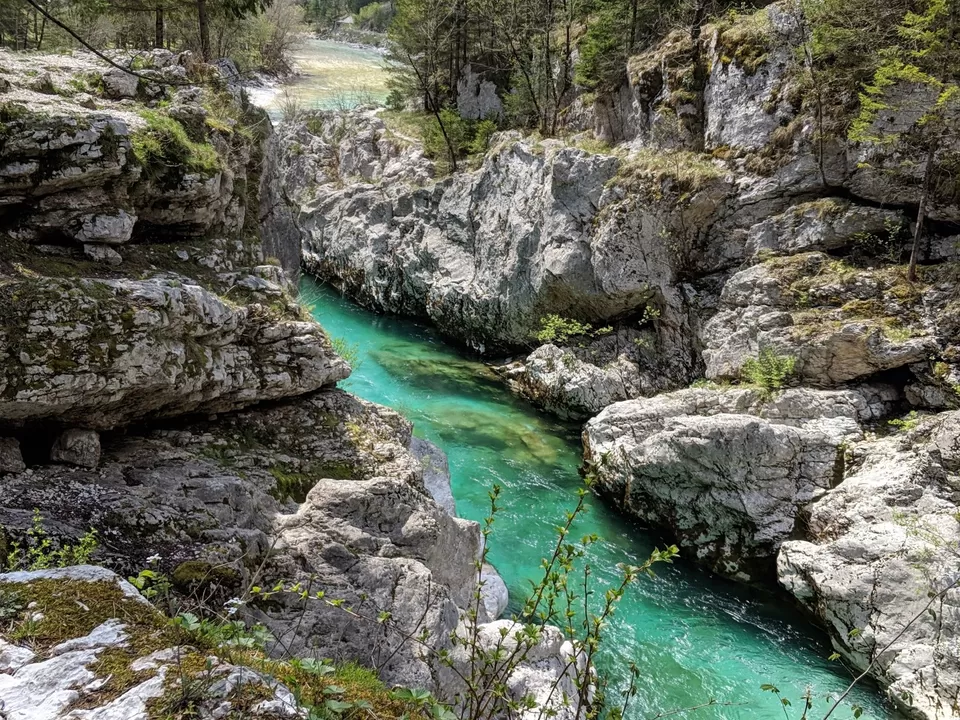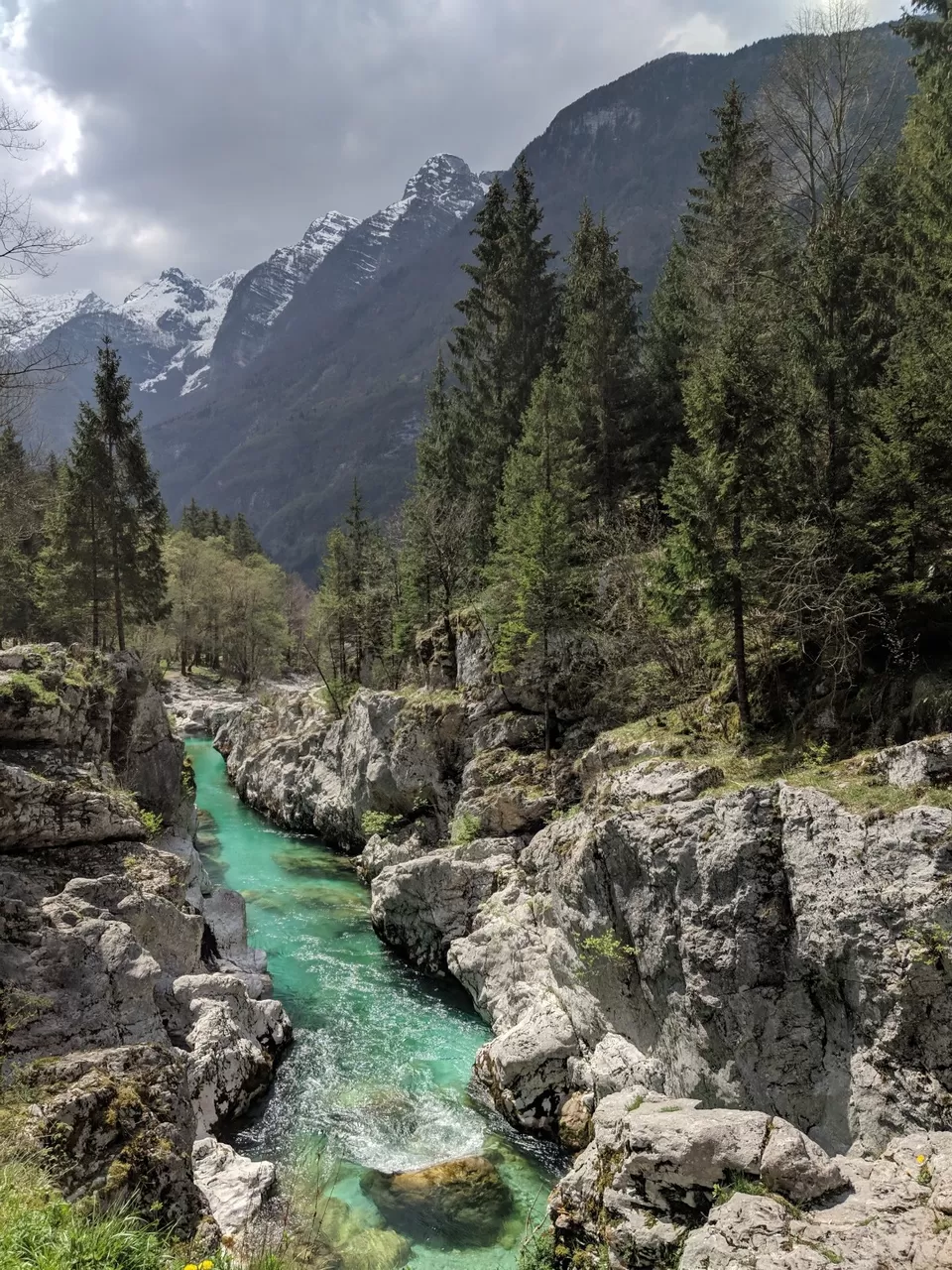 We headed towards the Kozjak water falls hidden inside a stony chamber, covered in limestone sediments. After a 30min walk through the forest and crossing a stream, climb up the stairs and walk around the wet walls to discover the one of a kind falls.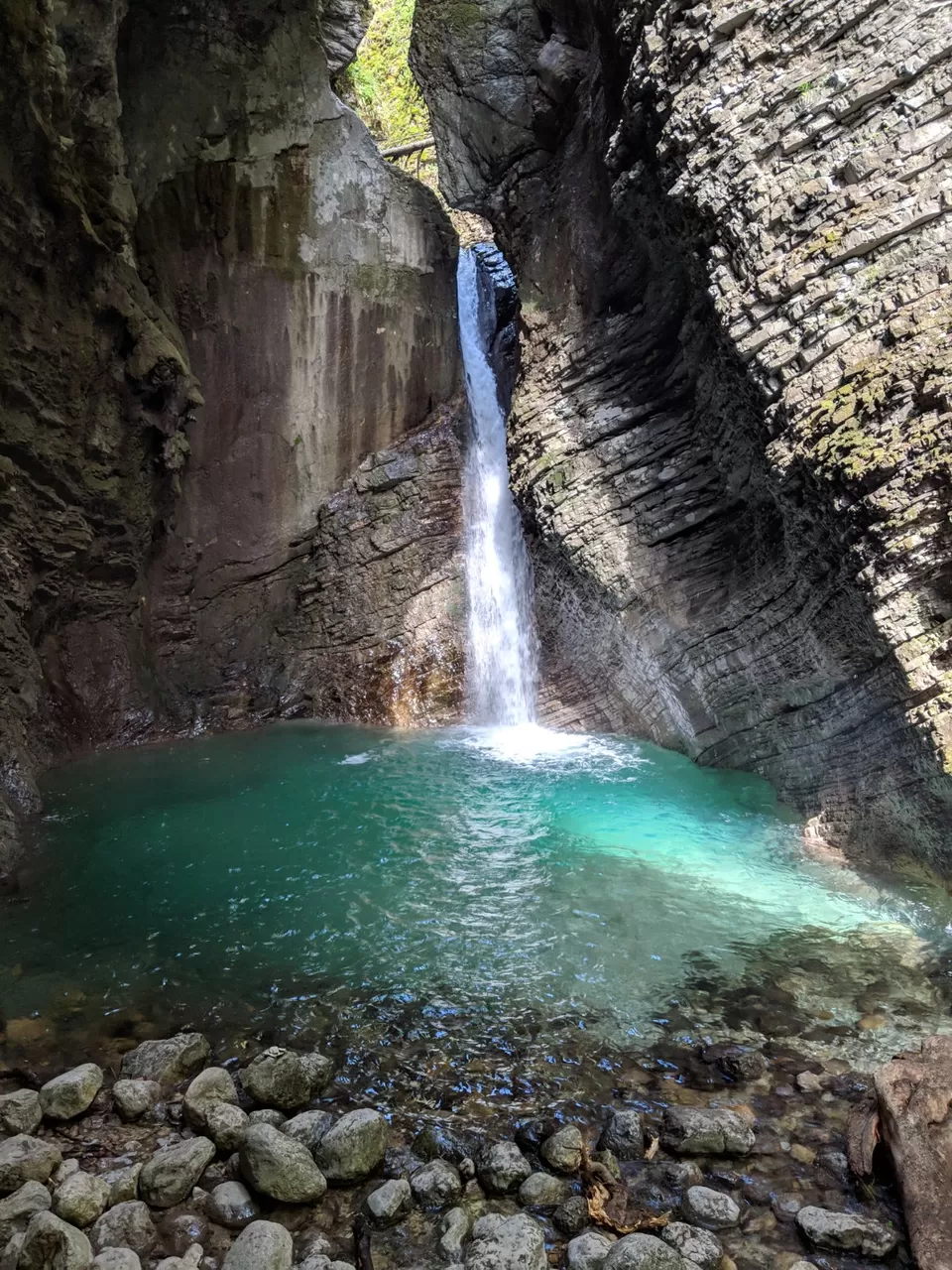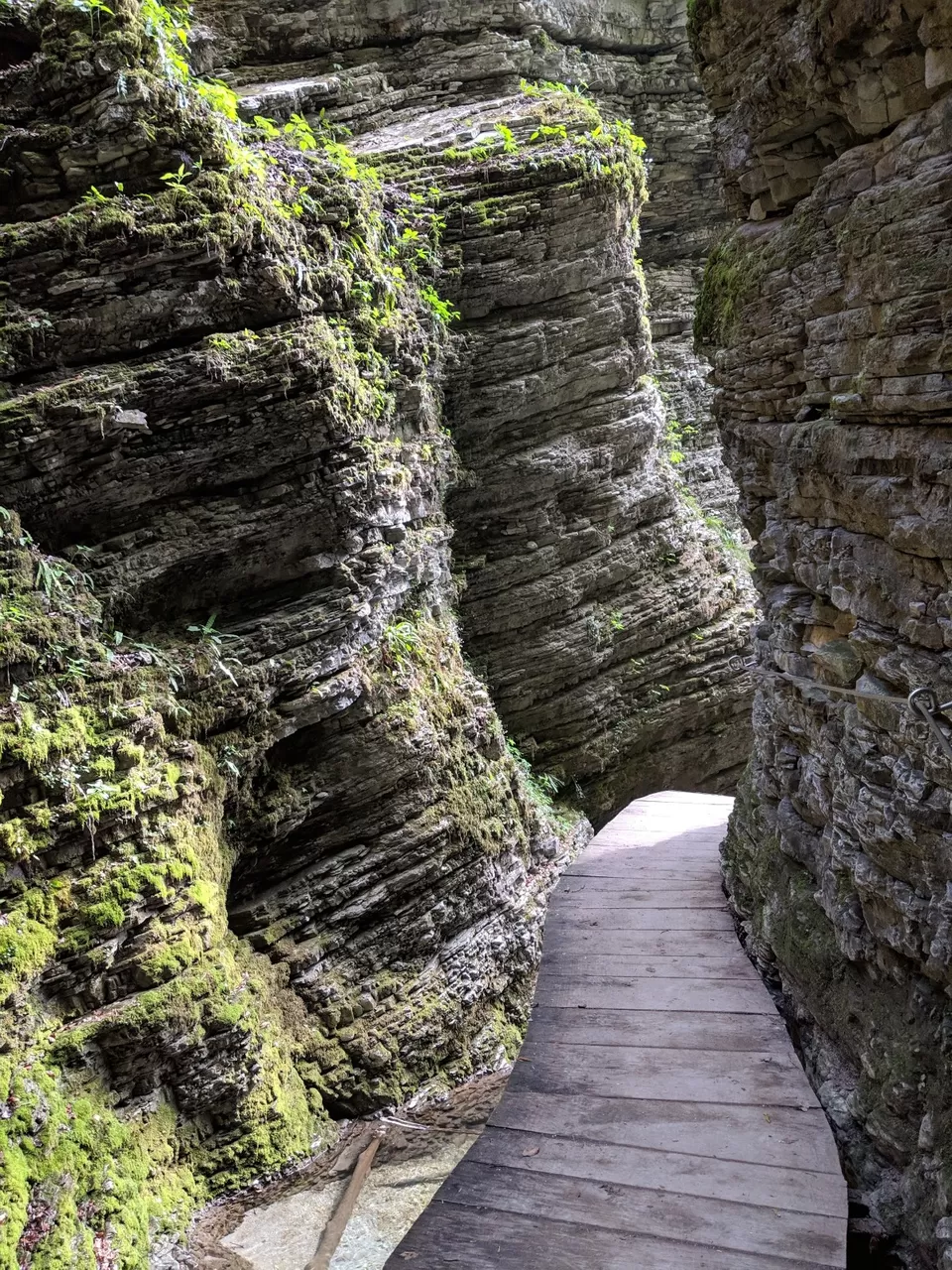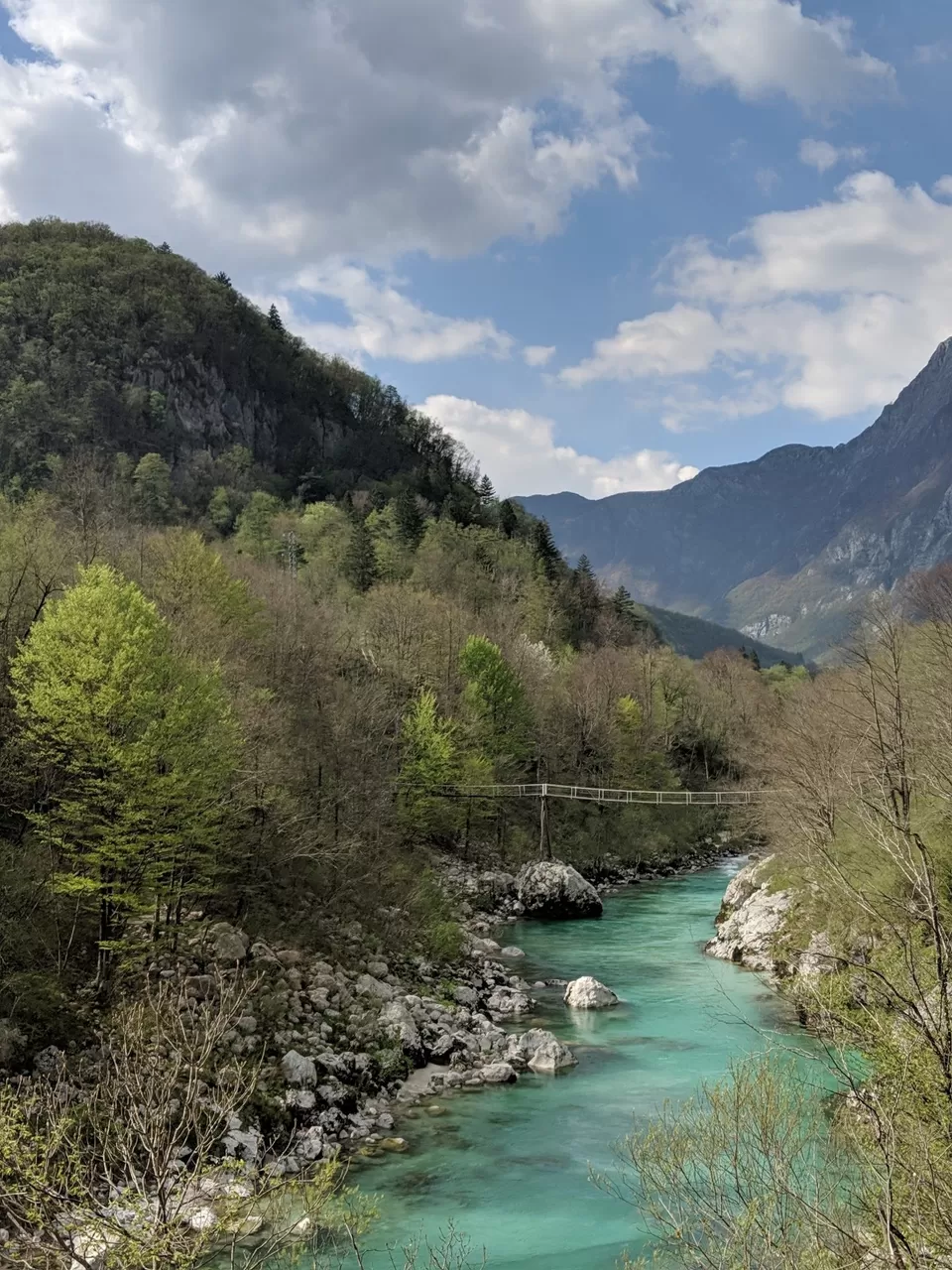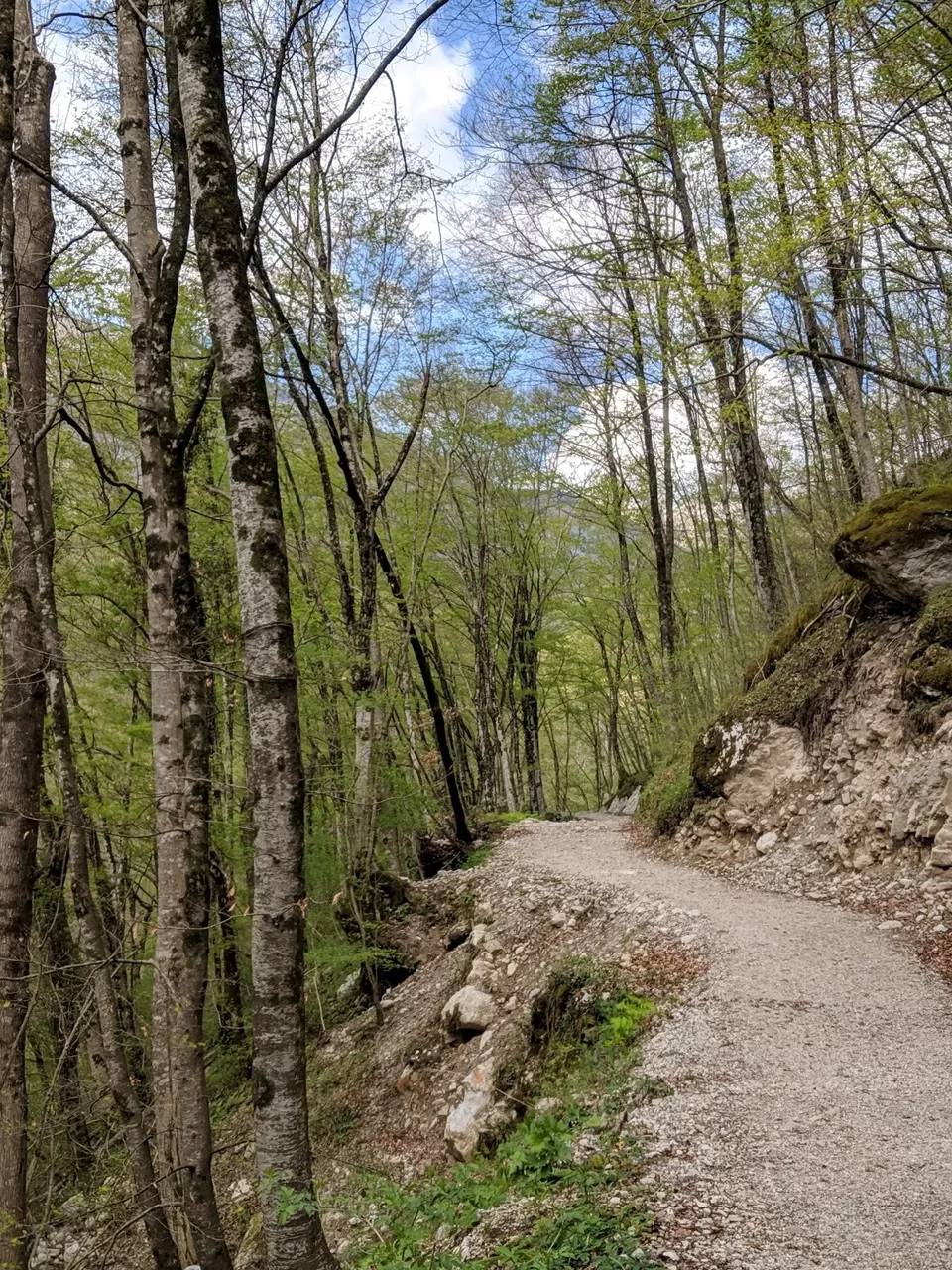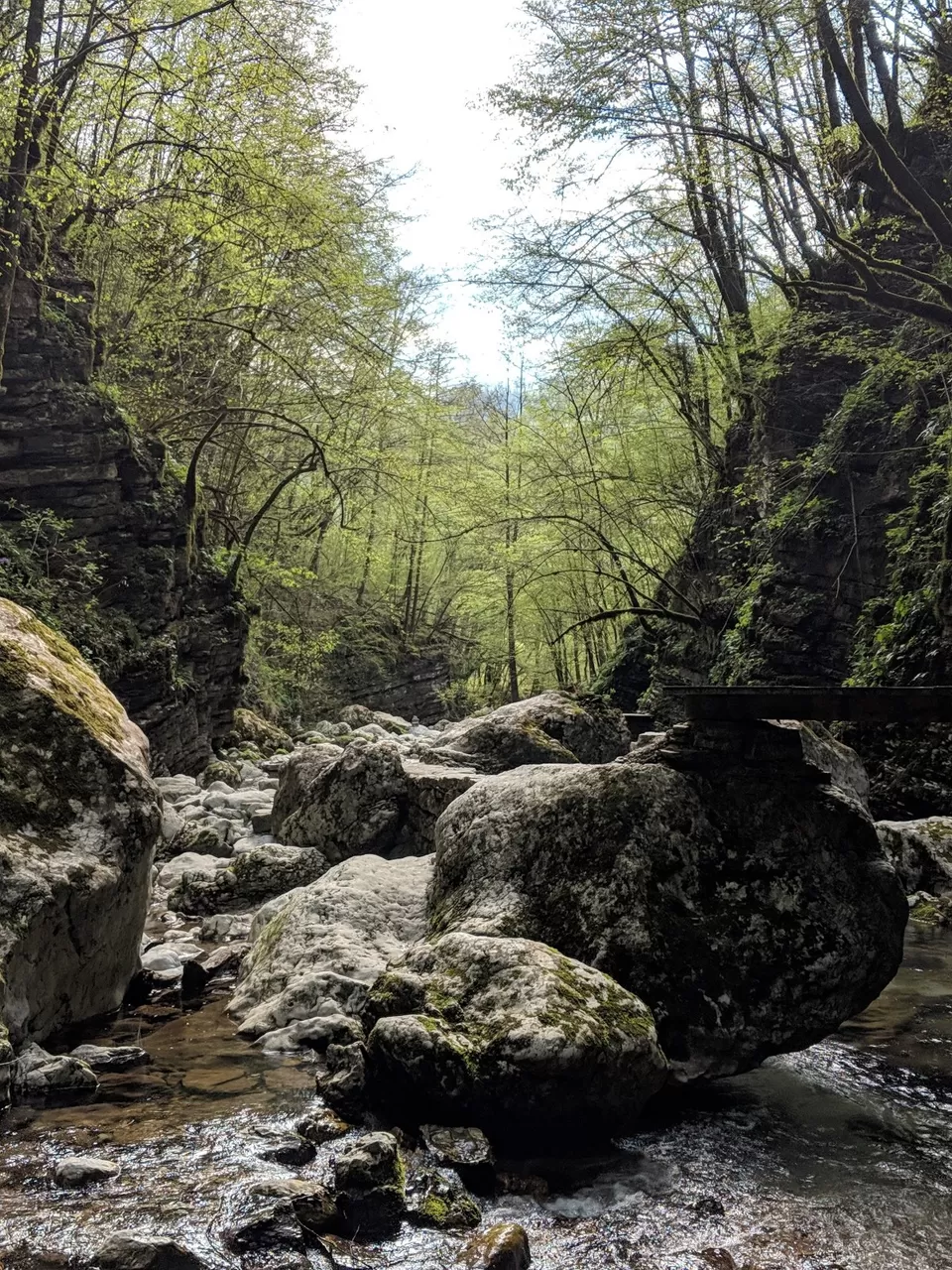 Our final stop was Kobarid - another town near the Julian Alps with a rich history and food scene. We grabbed a quick snack before we headed back to Ljubljana to end the day.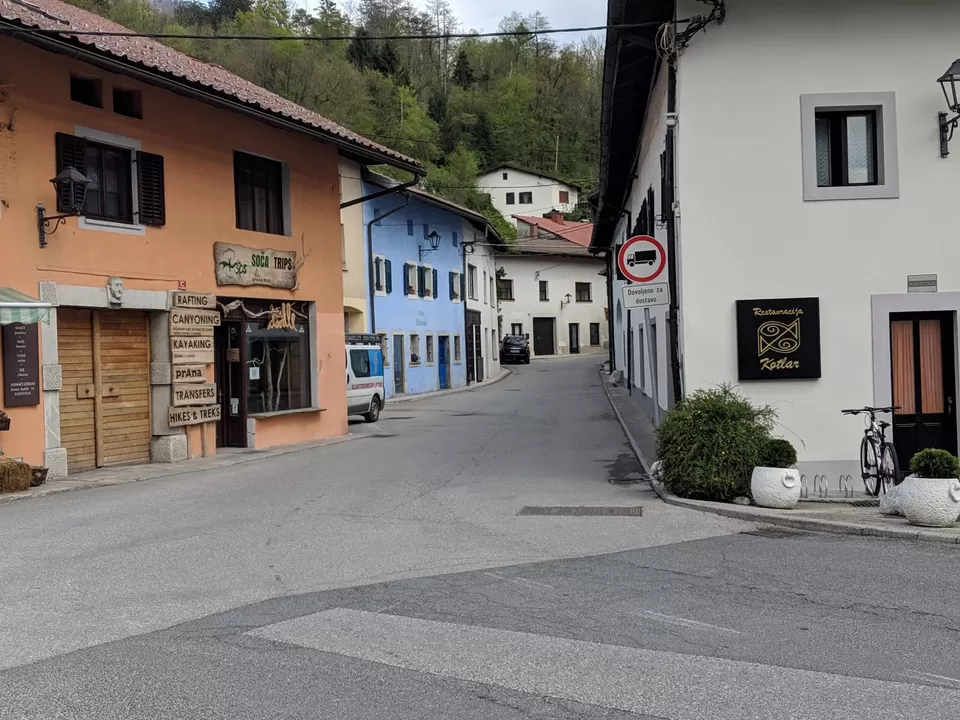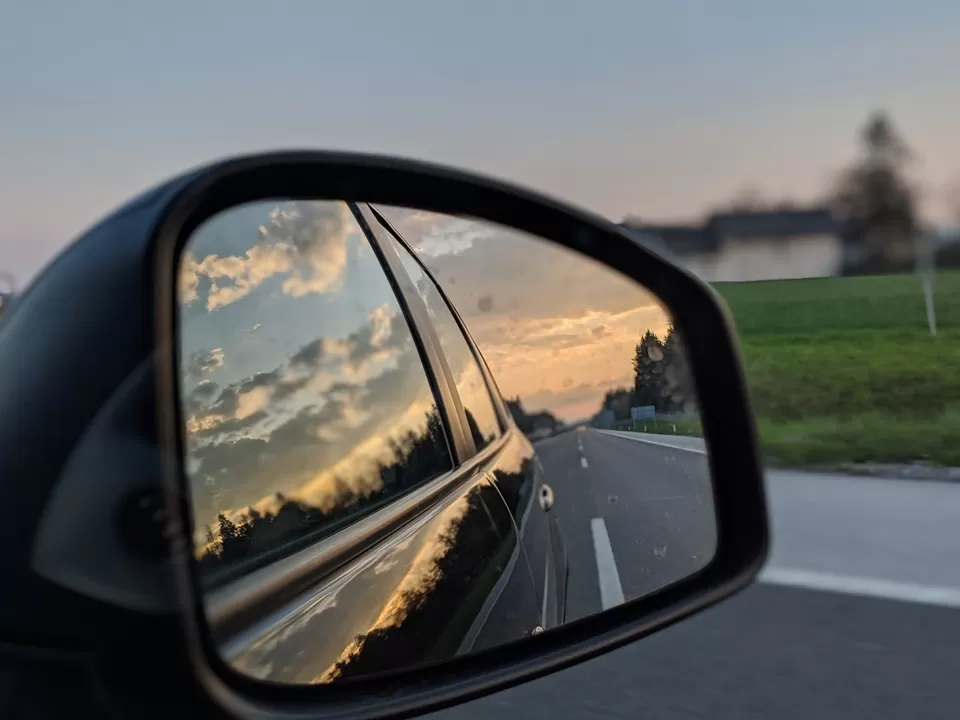 Hope this helps you in some way! Have a great time in S-L-O-V-E-nia :)