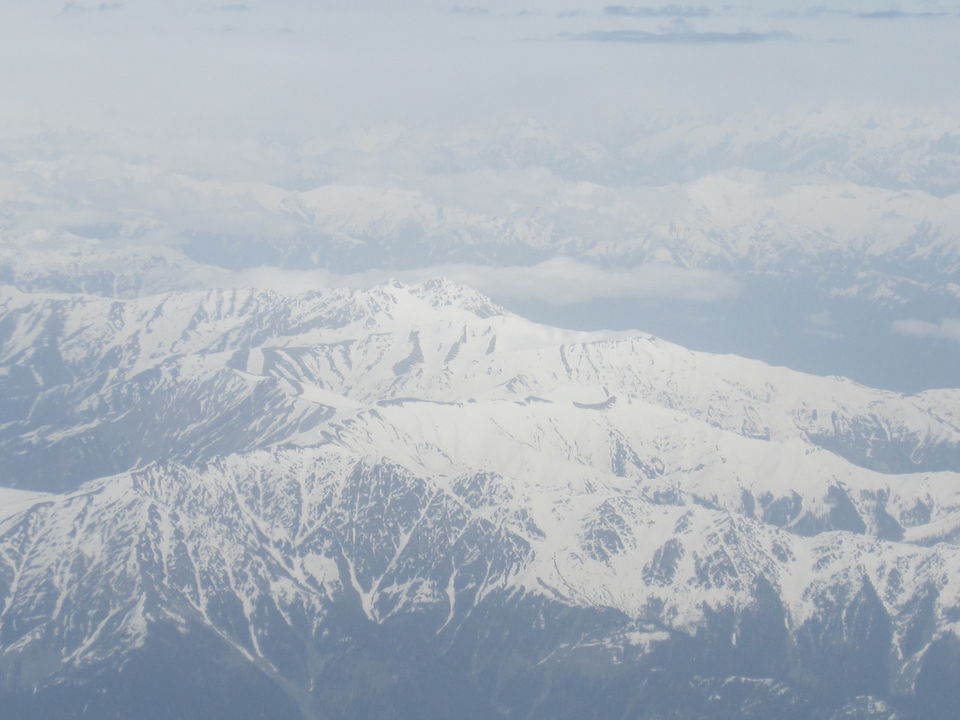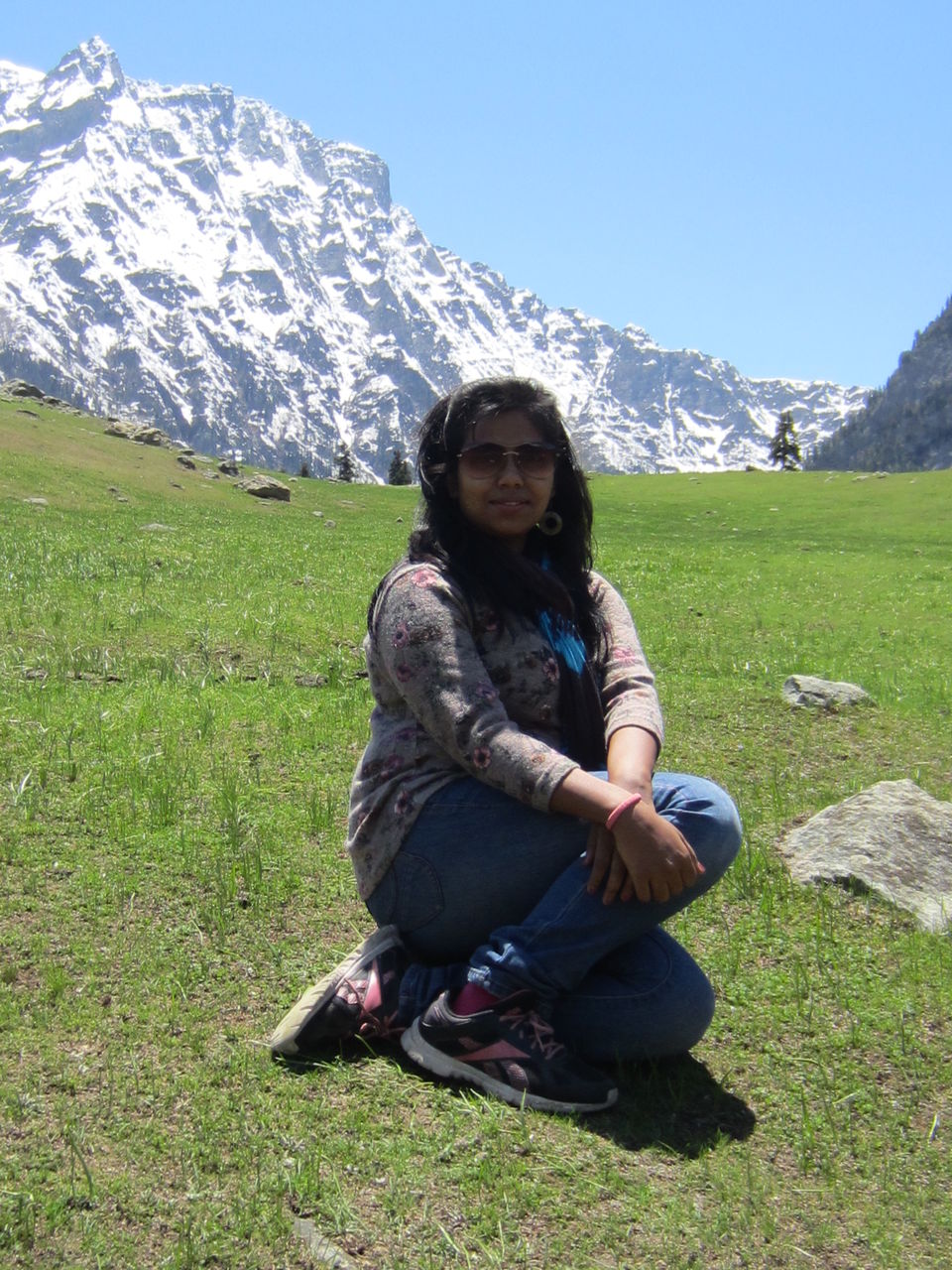 Sonmarg or the "Meadow of Gold" is one last hill station stop for all the nature lovers travelling to Srinagar. Situated 97kms from Srinagar, the verdant greenery meadows, the zigzag cascading river and snow-capped mountains will indulge you in some relief and ecstasy.
We started for Sonamarg after a nice delectable breakfast and piping hot Kashmiri Chai, prepared well with natural spices. It took us about 2 hours to reach the place, halting at few stops in between which offer beautiful panoramic view for some nice snaps. As soon as we reached the place, there were hundreds of shepherds with the horses willing to take you on ride to the bottom of the snow doused mountains. But we preferred walking up across the valley.
The fresh and pristine air and pleasant sun rays offered an excellent combination for the trek. After trekking for an half an hour, I laid down on the valleys and soaked myself in the best of what nature offered me -The lap of mountains, awe-inspiring glaciers and bed of wild and colourful flowers.
As we walked up the valley that leads to Shakhdar Hills, the temperature was lowering down. But after a certain point, we realised that is dangerous to climb the steep slopes. So we planned to come down and relax. It is always advisable to visit the Thajiwas glaciers with the help of ponies. We almost walked for 2hours with stops for clicking some nice and random photos. The cold and preachy wind had a tickling effect on the body. The whisper of the glacier melting down, the cool breeze past us and wild animals were pleasing to ears like the sweet cadence of piano.
The 2740 m heighted mountain is one major stop if you are travelling to Ladakh before the Zoji Pass. The Sind River cascades down the valley and abounds with Mahseer and Trout. I got lucky to experience fishing as some local Pahadi boy was at his work. For all the trekking lovers, this is an ideal and best destination. One of the trekking road leads to the Amarnath caves.
Trekking down was easy and we reached within an hour. We enjoyed the Kashmiri chai served by some local vendors at the stalls and headed for Srinagar again.