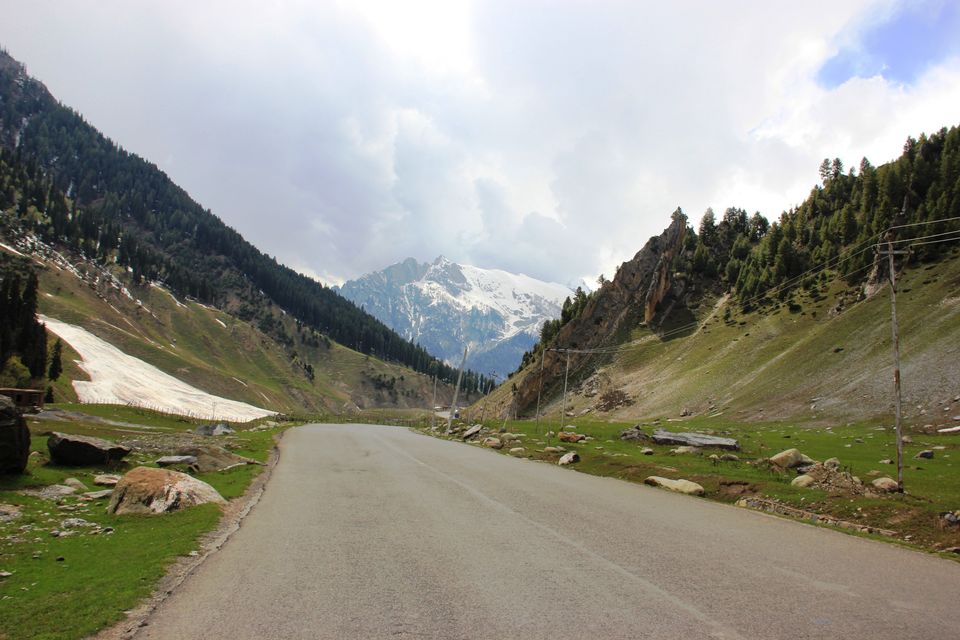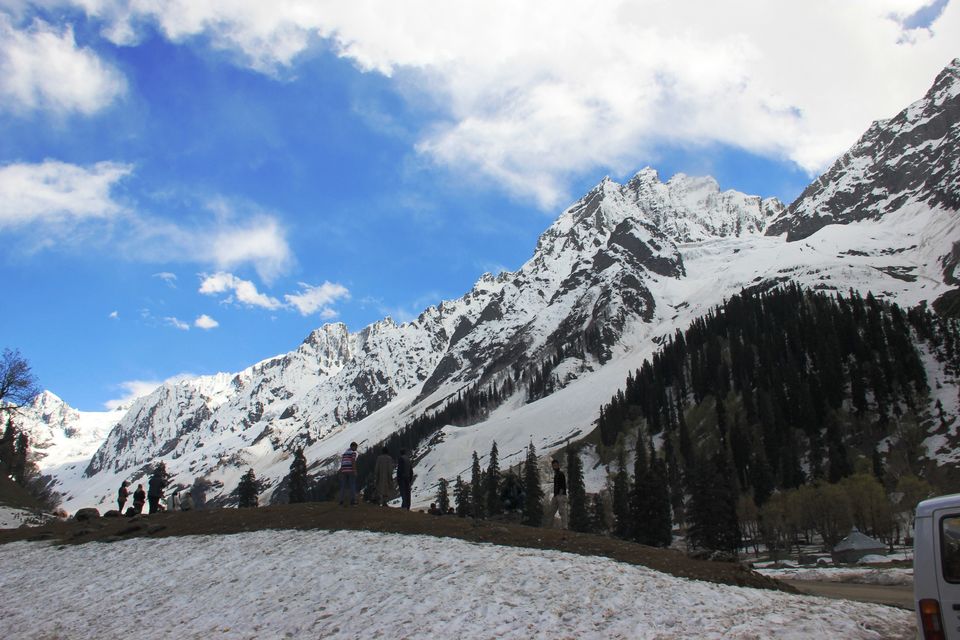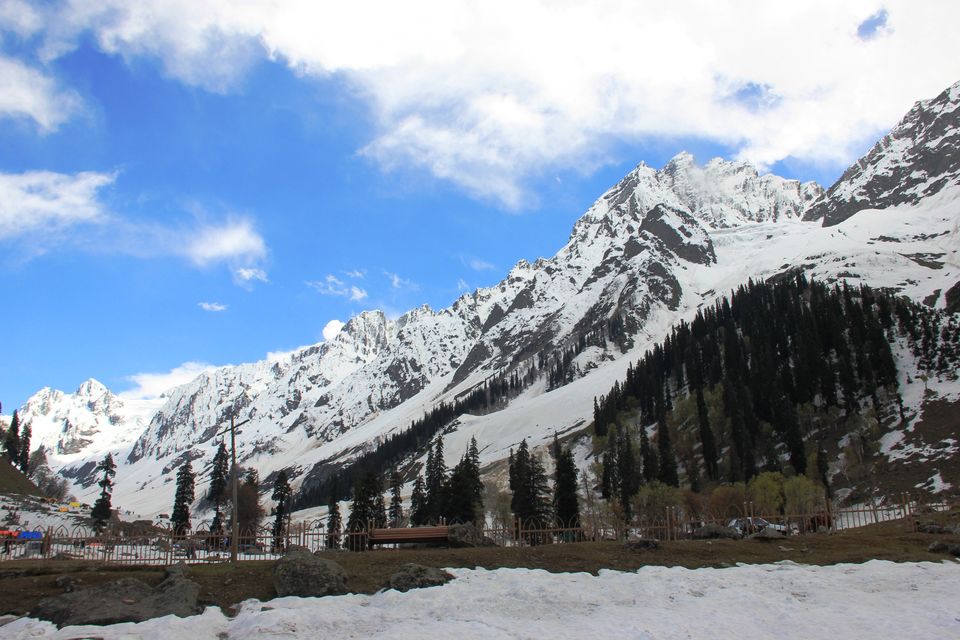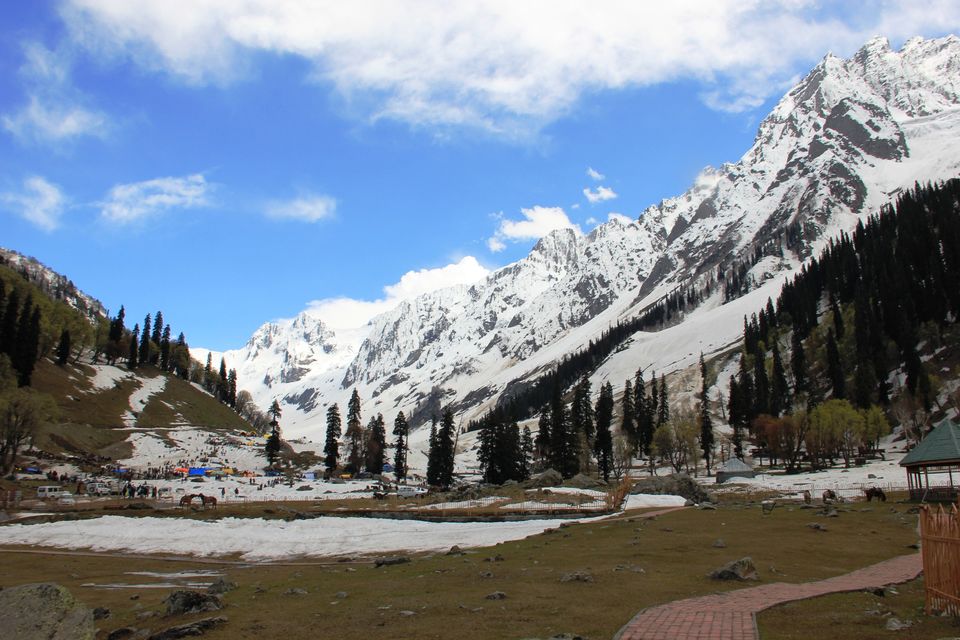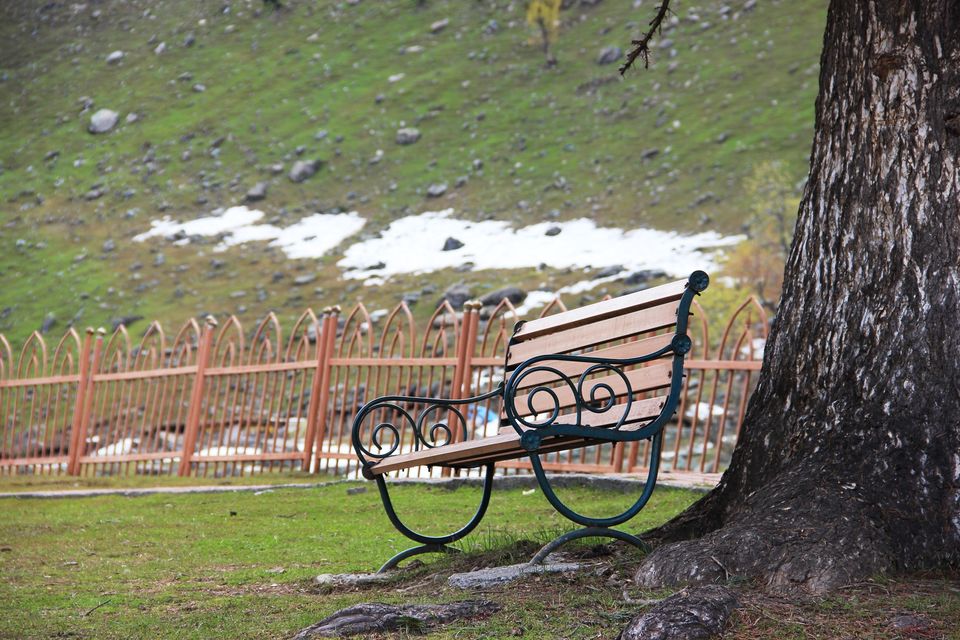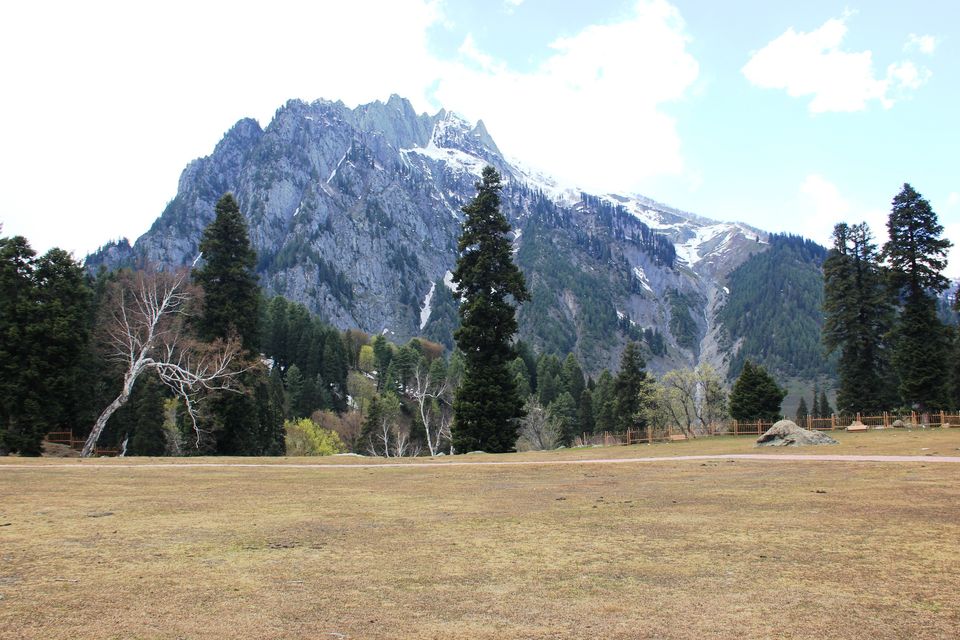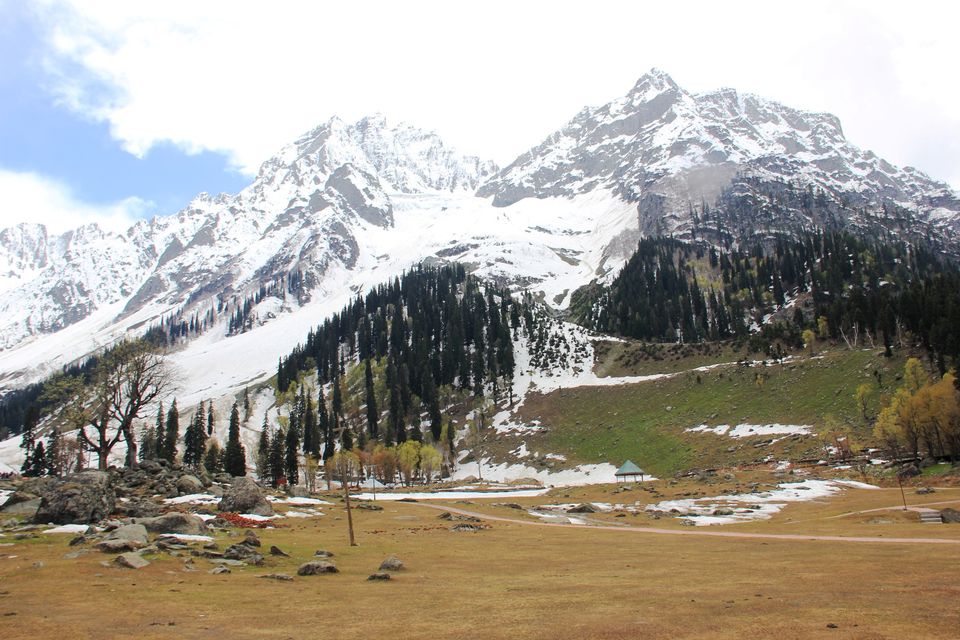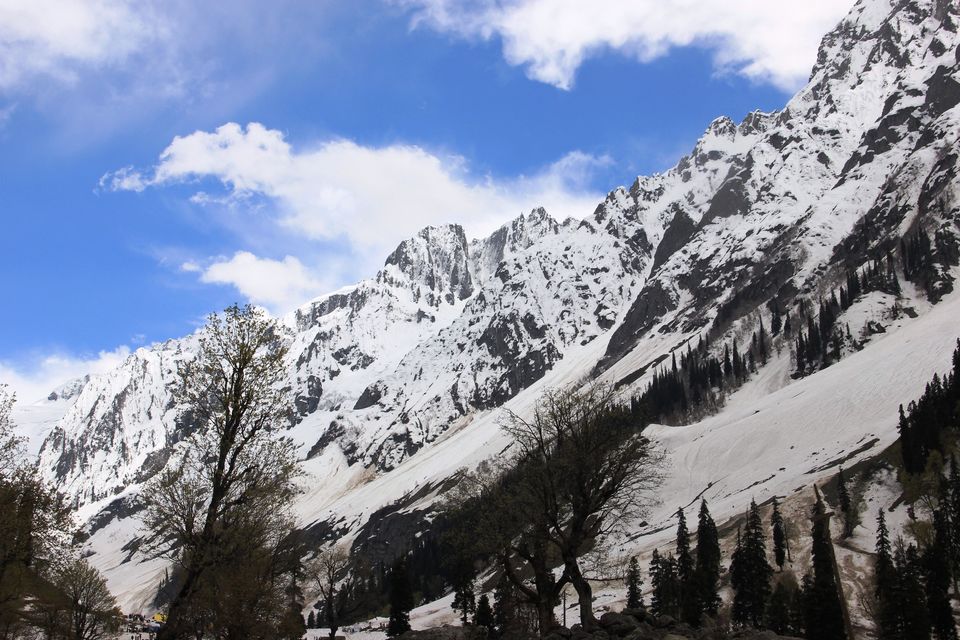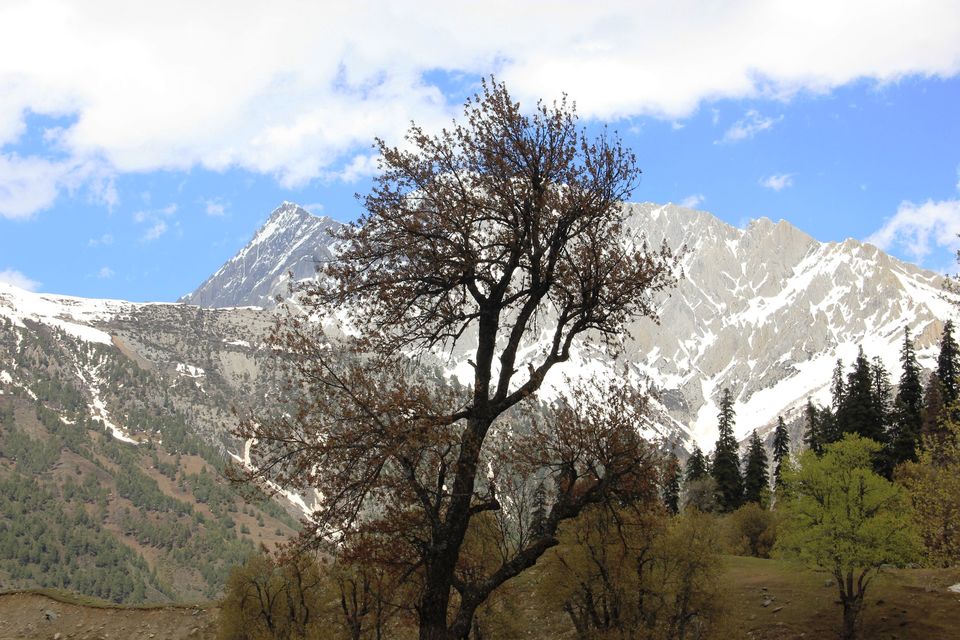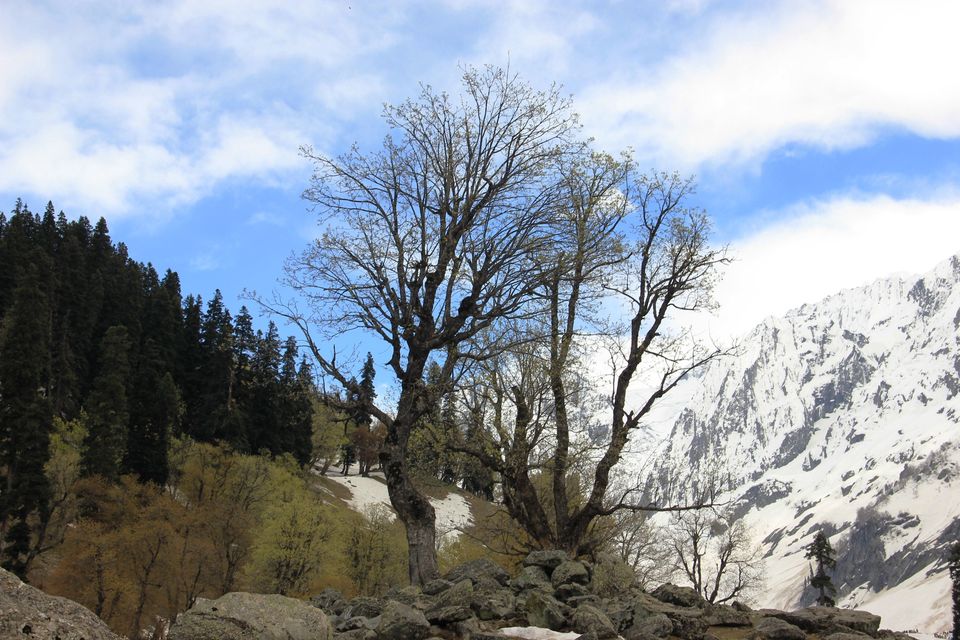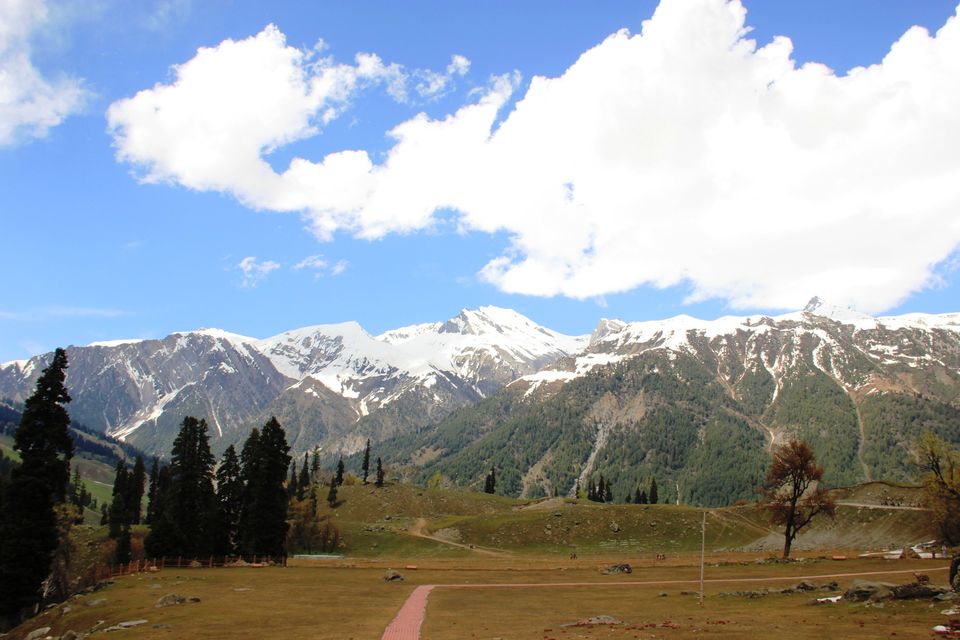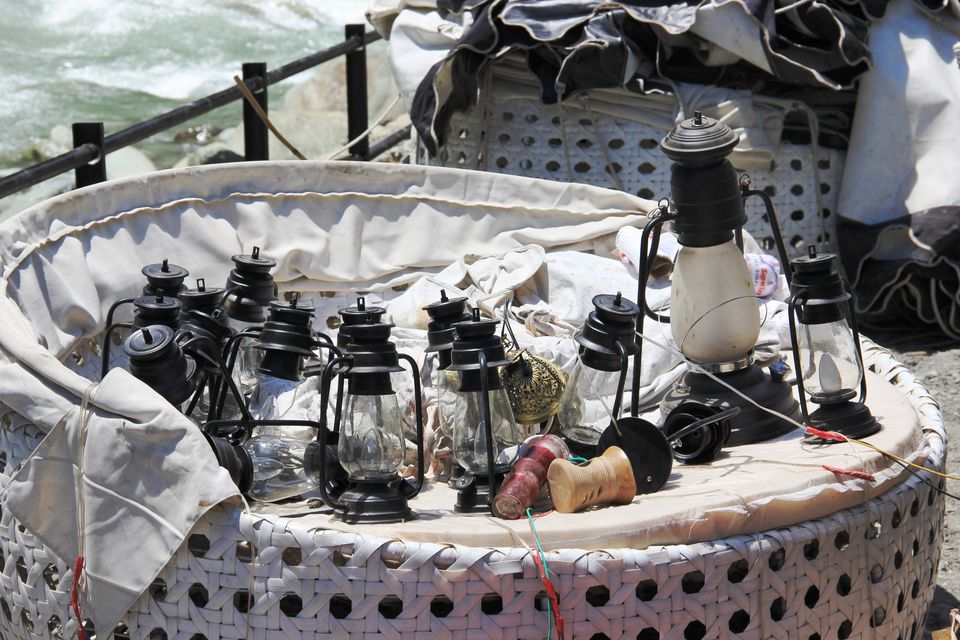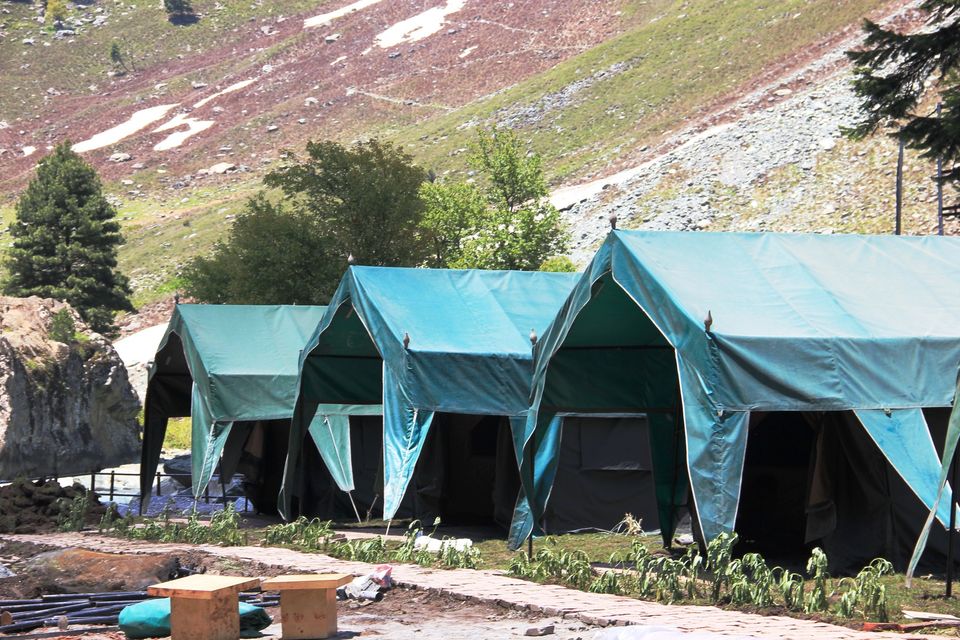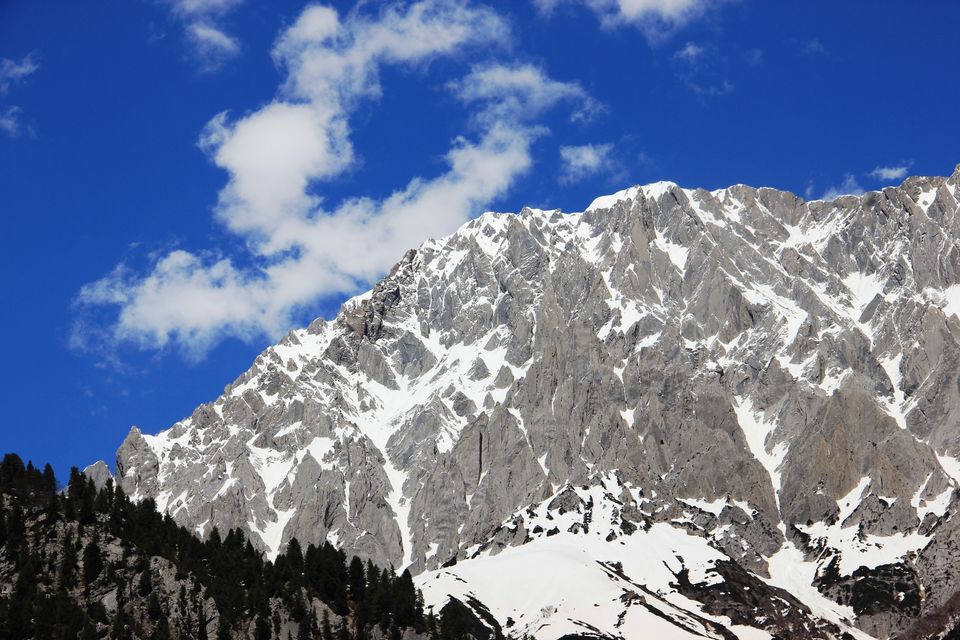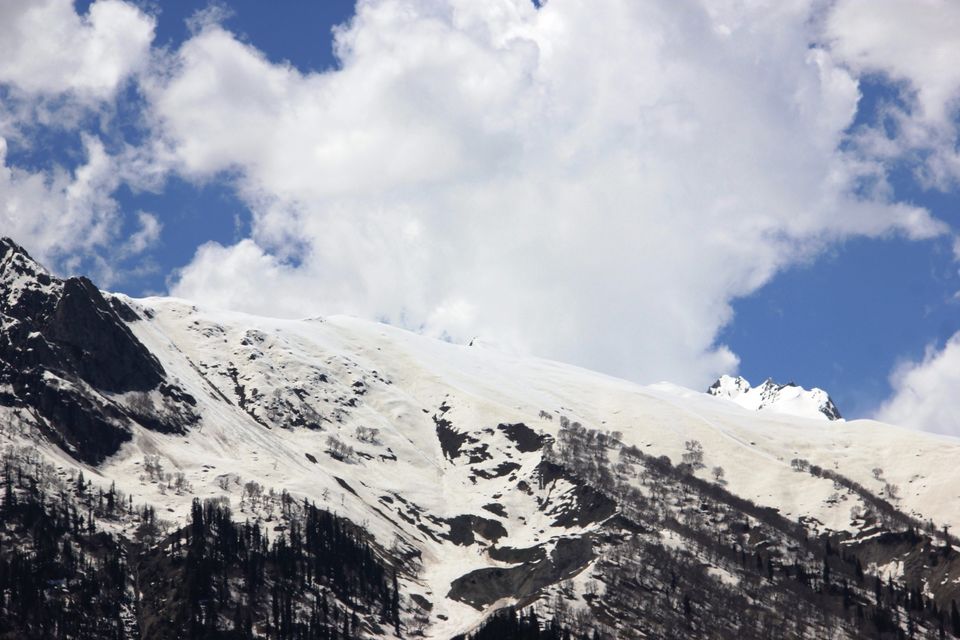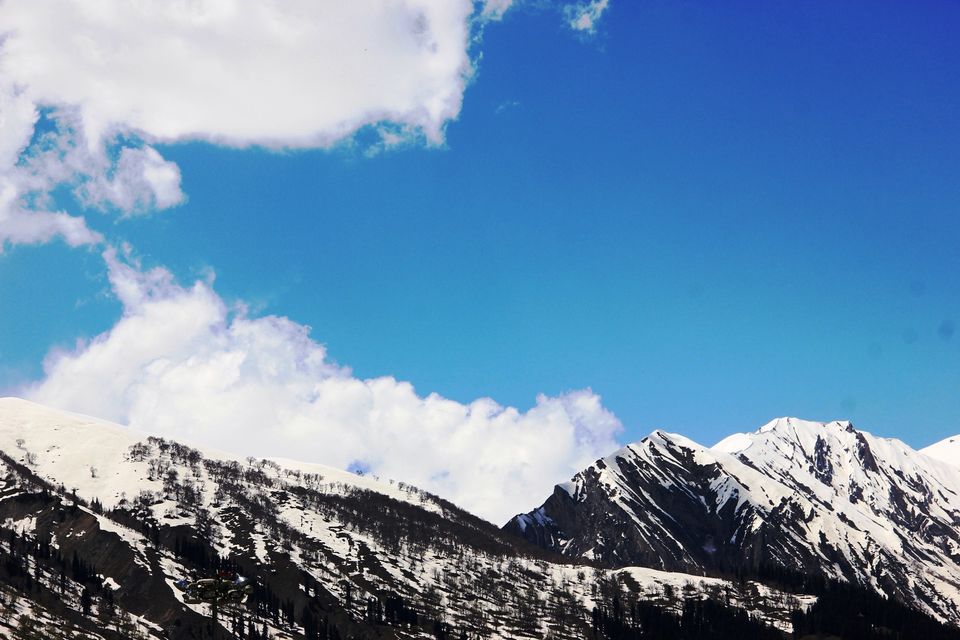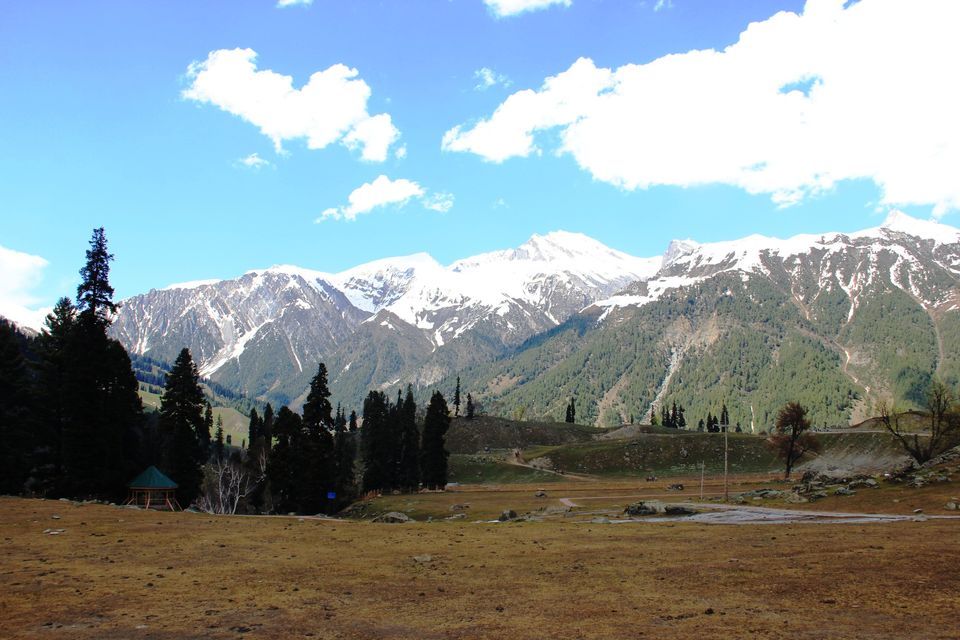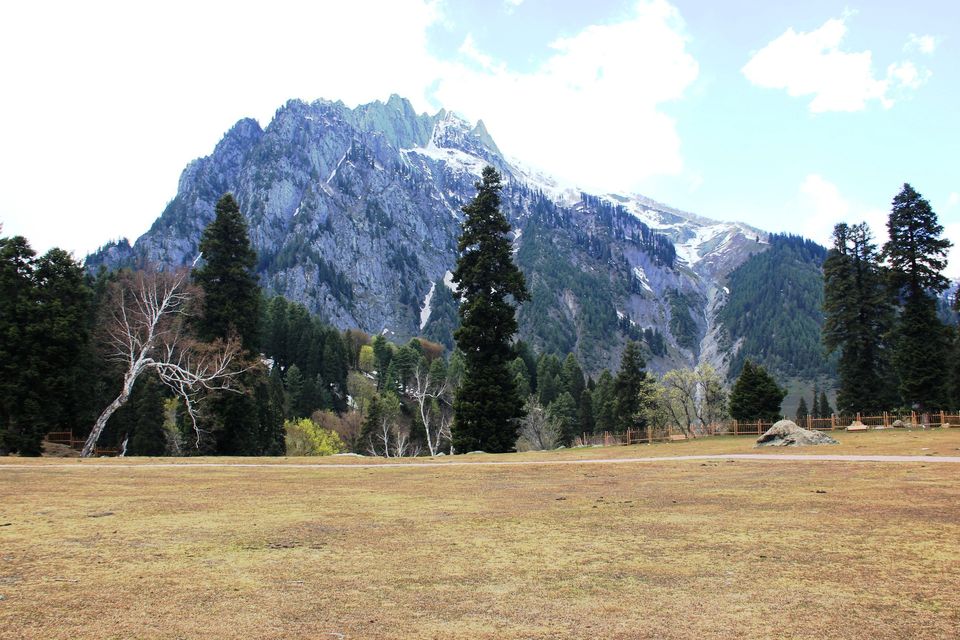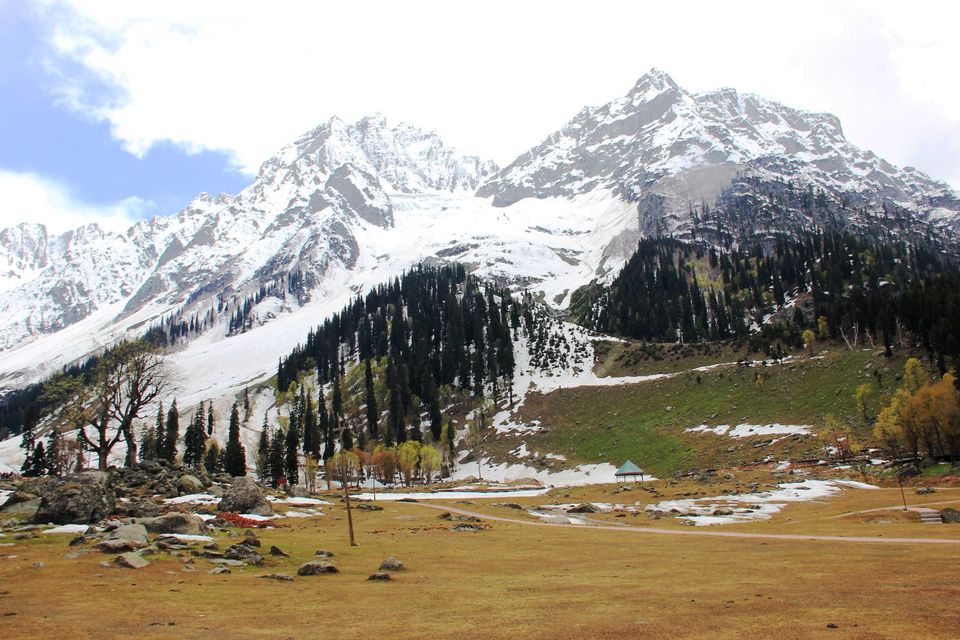 Sonamarg "Meadow of Gold" is a hill station in Ganderbal district in the Indian state of Jammu and Kashmir.
Sonamarg gives rise to The Three Sisters (Kashmir). In its vicinity lies the great Himalayan glaciers of Kashmir Valley namely Kolhoi Glacier and Machoi Glacier with some peaks of above 5000 meters: Sirbal Peak, Kolhoi Peak,Amarnath Peak and Machoi Peak. Sonamarg an alpine valley is situated at the bank of Nallah Sindh, 87 km north-east from Srinagar, it is a popular tourist destination, nestled with in the imposing Himalayan peaks.[1] It lies at an altitude of 2800 metres above sea level. The drive to Sonamarg is through yet another spectacular facet of country side in Kashmir, this time its the Nallah Sindh, the largest tributary of the Jehlum River in the valley of Kashmir. It is upwards of sixty miles long valley and deep rock-girt gorge to open grassy meadow land and village-dotted slopes.
Sonamarg is easily accessible from Srinagar or Srinagar Airport (SXR), the capital of Kashmir, in under 3 hours by car or bus on NH 1D 87 kilometers which leads along Nallah Sindh a key tourist attraction. Sonamarg is inaccessibe during winter due to heavy snowfall and avalanches, NH 1D is being closed in December every year, the local traffic is permitted only up to Gagangear village, which is the last permanent settlement of this area. Only the Choppers of Indian army lands at Sonamarg during winter carrying essentials for the army camp, and the army personnels are the only people who stays at Sonamarg during these harsh weather conditions. After Kargil war these high altitude alpine meadows have seen heavy deployment of Indian army.The government has given a green signal to dig a 6 kilometer tunnel at Gagangear and 14 kilometer tunnel at Zojila, which will not only keep Sonamarg open round the year but also the Ladakh, this project is still in papers.
Sonamarg, which means ' meadow of gold ' has, as its backdrop, snowy mountains against a cerulean sky. the Sindh meanders along here and abounds with trout and mahseer, snow trout can be caught in the main river. In late April when Sonamarg is open for road transport, the visitors can have access to snow which is furnished all over like a white carpet. Ponies can be hired for the trip up to Thajiwas glacier a major attraction during the summer months. However, there is need for some stricter regulation to save the environment of the area from over tourism. Litters such as plastic bottles, etc., are strewn all over along the track.
The climate of Sonamarg is very bracing; but the rainfall is frequent though not heavy, except for two or three days at a time in July and August with fine spell in between. From Sonamarg, trekking routes lead to the Himalayan lakes of Vishansar Lake,Krishansar Lake, Gangabal Lake and Gadsar Lake, stocked with Snowtrout and Brown trout and Satsar, glacier-fed and surrounded by banks of alpine flowers.
A close by excursion is to Baltal, 15 km East of Sonamarg. This little valley lies at the foot of the Zojila, only a day's journey away from the sacred cave of Amarnath is a base camp for Amarnath yatra. Trekkers can also reach the starkly splendid roof-top of the world Leh, by crossing over the Zoji La pass.
At Sonamarg the Jammu and Kashmir tourism department is organising river rafting tournaments yearly, which has recently seen the participation of teams abroad. A large number of Hindi movies have been pictured in the serene beauties of Sonamarg.