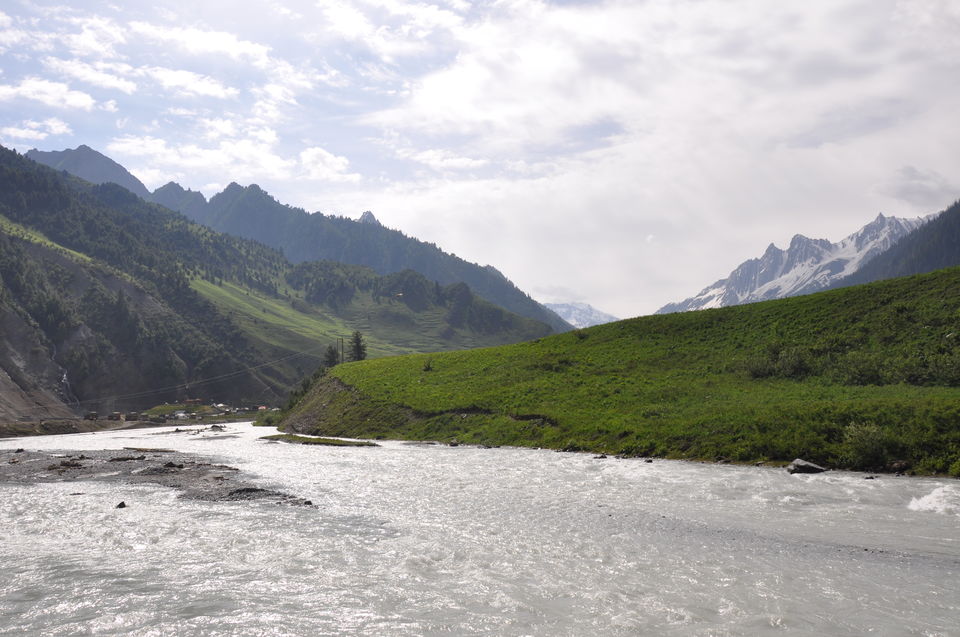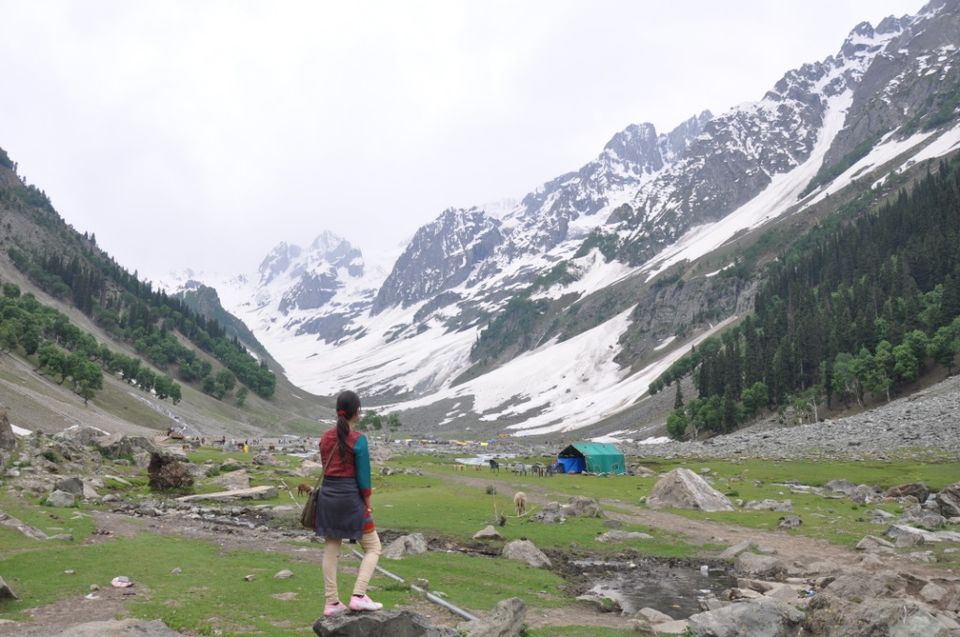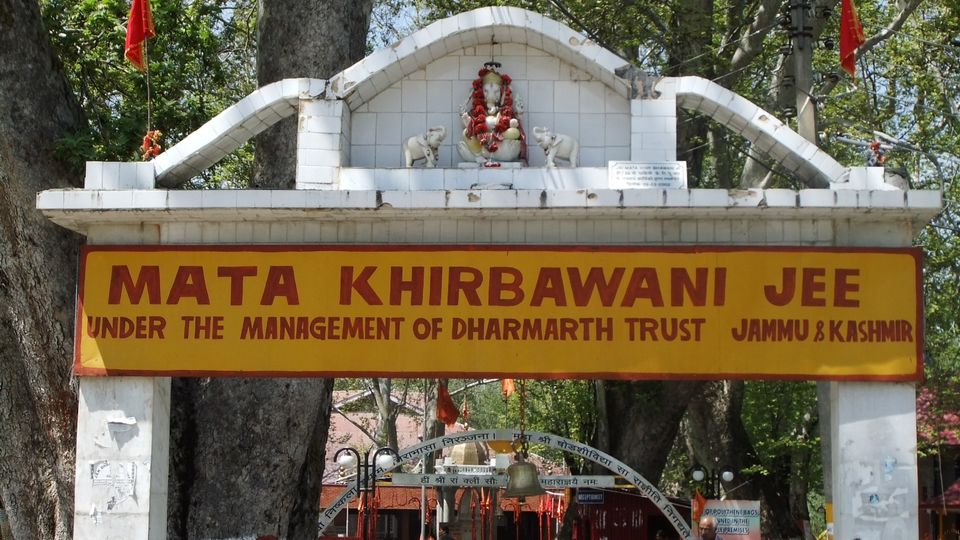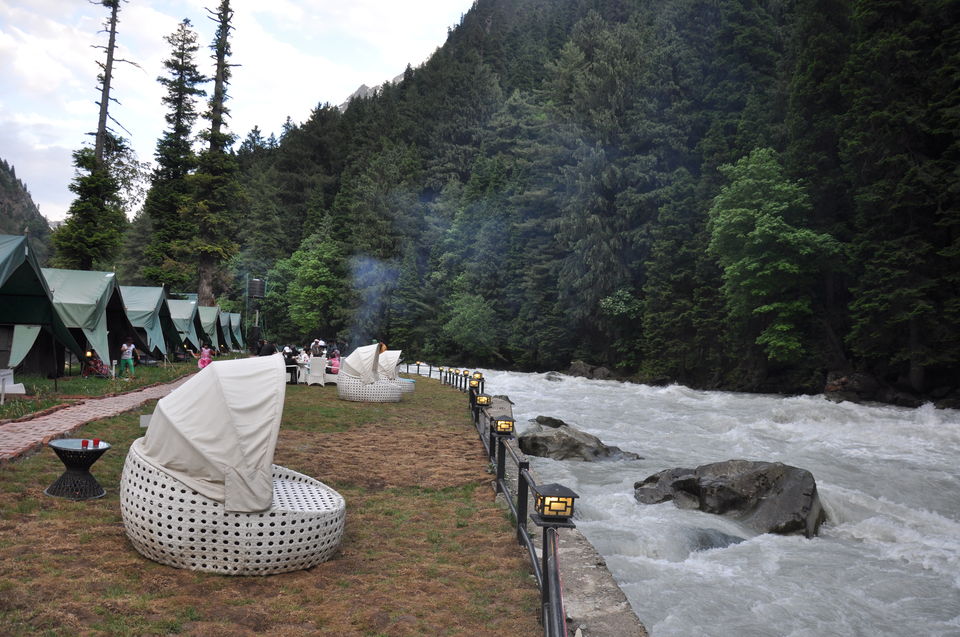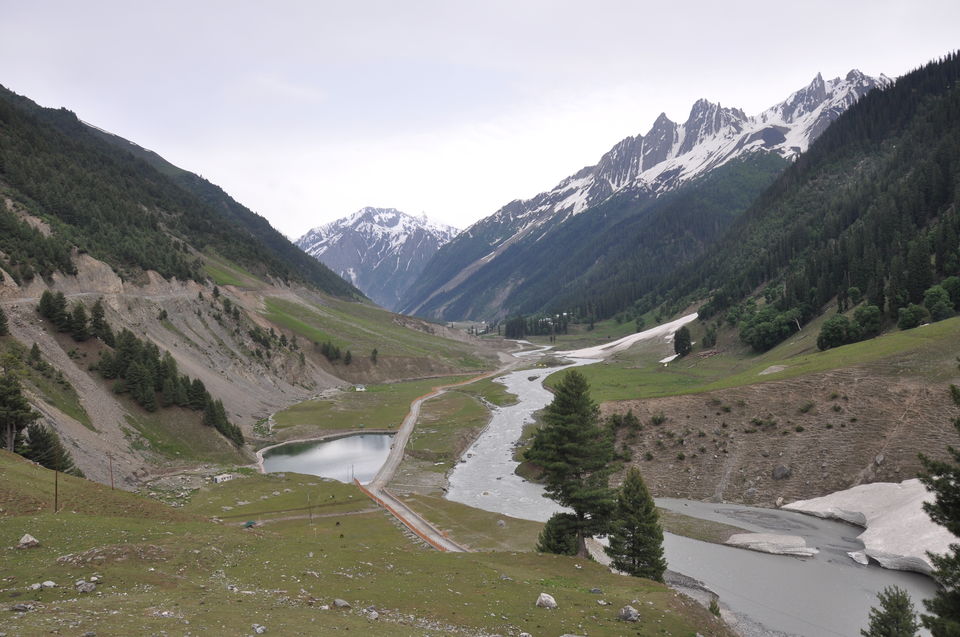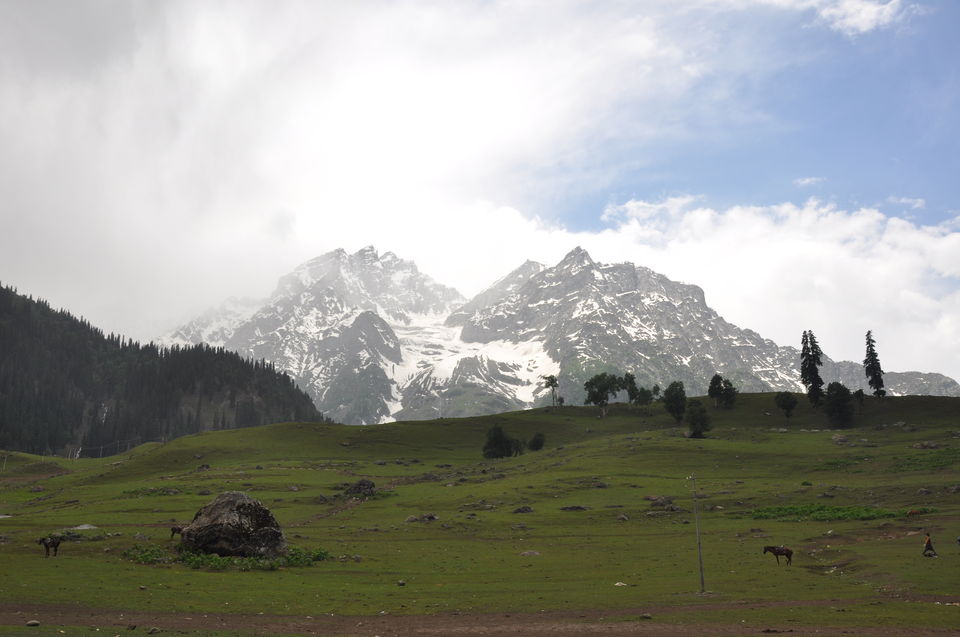 The name is quite familiar. Isn't it? But what do you get in mind when you think of this destination. Let me suggest, a heli base for Amarnath Yatra or a beautiful link connecting Srinagar and Kargil? I say it's a destination worth stay.
Located about 90 km to the north east of Srinagar, Sonamarg is being visited for many reasons. It is registered on the minds of tourists and tour operators as a connecting link between Srinagar and Kargil. For those who are determined to take a road way to Leh, Sonamarg is a must-visit stop, rather an unavoidable pass. When it comes to standard Kashmir tours, among destinations Sonamarg secures the fourth place following Gulmarg, Pahalgam and Srinagar which count for maximum number of stays and arrivals. But these 'gold like meadows' or best known as Sonamarg, never disappoint anyone who mere pass through its majesty or have come to experience a stay. Sonamarg, fairly, appeals and enthralls one and all. However this cannot be denied that Sonamarg is most visited during Amatnath Jee Yatra by pilgrims who take on to the shorter yatra route via Baltal, located nearly 15 km from Sonamarg.
Being in travel trade, it's not uncommon for me to visit Kashmir. It was only last year that we made a deliberate attempt to visit and stay at Sonamarg. And then the magic of gold began!!
For some of you who have taken a trip to Sonamarg, non-stop, let me make you feel little jealous for what you've missed on the way. From Ganderbal, you take a small diversion to visit Mata Kheer Bhawani Shrine at village Tulmula. Constructed over a spring, this sacred shrine receives tourists from many states. There were attempts to damage the sanctity of temple during migration period, which were failed as the army took over and protected the same. Kheer Bhawani Temple is enriched with important history and miraculous powers, making it the most visited by Kashmiri Pandits, who come from all over country to offer their prayers, even today. Some miles away, lies the beautiful fresh water Manasbal Lake. Located amidst the calm surroundings, this lake makes to one of the best sighting in Kashmir. One should visit for tranquil boat ride and bird watching activity.
The above sights add a countryside feel to your trip, as you pass along the pastures, fields and calming water, also witnessing the Kashmir styled homes. Just about the lake area is located a natural pond that embodies an ancient temple dedicated to Lord Shiva. Locals maintain that the main portion of temple is about 8 ft beneath the water surface. Here, one may spend peaceful moments holding on to the history of Kashmir that once was quite evident.
Take to the main road, and we hit the highway to Sonamarg. If you're visiting by May or June, chances are that you'll see the snow on the either side of road surrounded by the thick snow covered mountain ranges and it just adds to the charm. The Rivulet Sindh marks your way through. A beautiful valley opens up to welcome your arrival while you notice some local settlements and commercial stays. Why I find Sonamarg different is because of its closer valley view with some great mountain peaks and the best located tents. It should be noted that this is the only tourist destination in Kashmir which has organized camping facilities available. Paradise Camping Resorts and The Ahsan Mount Resort are two widely known camps of Sonamarg, laid open from June till October. Both the camps have outstanding location close to river streams. The Ahsan Mount Resort is classified as glamour camping for luxurious stays while Paradise camping resorts are spread over large area with decent accommodation facilities and a running restaurant mainly attracting budget clients. Among the other best known but fixed accommodation are Hotel Snowland, Sindh Resorts Divine Inn, Tranquil Retreat, The Villa Himalaya and Rah-e-Villas. Hotel Glacier Heights is another popular mid budget accommodation that remains occupied before and during Amarnath Yatra.
The desire to spend nights in Sonamarg pops up immediately after you step into the land of beauty and magic. Its vast meadows truly mesmerize you and the glaciers consistently speak to you. One must also note that Sonamarg is base camp for some great Kashmir treks, including the most popular Great Lakes Trek. Besides trekking, the other adventure activities that are conducted here are River Rafting and Rock Climbing.
I've seen people (mostly non-adventure) wondering what they might do when in Sonamarg. Here are a few suggestions, based on my personal experience.
Visit to Thajjiwas Glacier
Thajjiwas Glacier is one such attraction that gives reason for day visits to this beautiful hill side location. There is no doubt that this visit is worthwhile, and also keeps you busy for hours. There are ponies and union taxis available which take you to the base of glacier. A little walk further is enjoyable, but you need to decide how far you need to go on this. I went upto the base and came back walking. The only drawback is since it's commercialized, there is lot of smell of horse dung all around. Else, the scenery is breath taking. And yes, this trip adds a hole to your pocket, as the union rates are high. I guess this is to discourage more traffic in effort to save the glacier.
Tip: You should make one of your stays in glacier facing hotels. The best is that you can simply climb a slope that gets you closer to the view of glacier and you can click some great pictures.
Take a drive to Baltal
Best known as base camp for Amarnath Yatra, Baltal is just 15 km from Sonamarg. If visiting before or after yatra, you should take a small drive upto Baltal which offers some great picturesque views of Sindh flowing downside. You'll also come across an Army check post, and the Amarnath track makes itself visible from this point.
Experience Zojila Pass
One can see the notorious Zojila Pass from Baltal, and yes, it appeals like anything. For the sake of fun, you may ask your driver to take you over Zojila Pass and have that experience of driving through the narrow mountain track, where every move takes your breath away. But this should be done with pre-planning as you might have to drive until Drass and in line with military convoy.
Be with Nature
Or you may just take a nice location, stay there for hours enjoying serene nature and cool weather, where the sound of flowing water is your sole company.
I hope this would help you plan your trip to Kashmir better and richer. And before I end, let me credit Mr Vikas Manhas for beautiful photography.
Enjoy travelling J