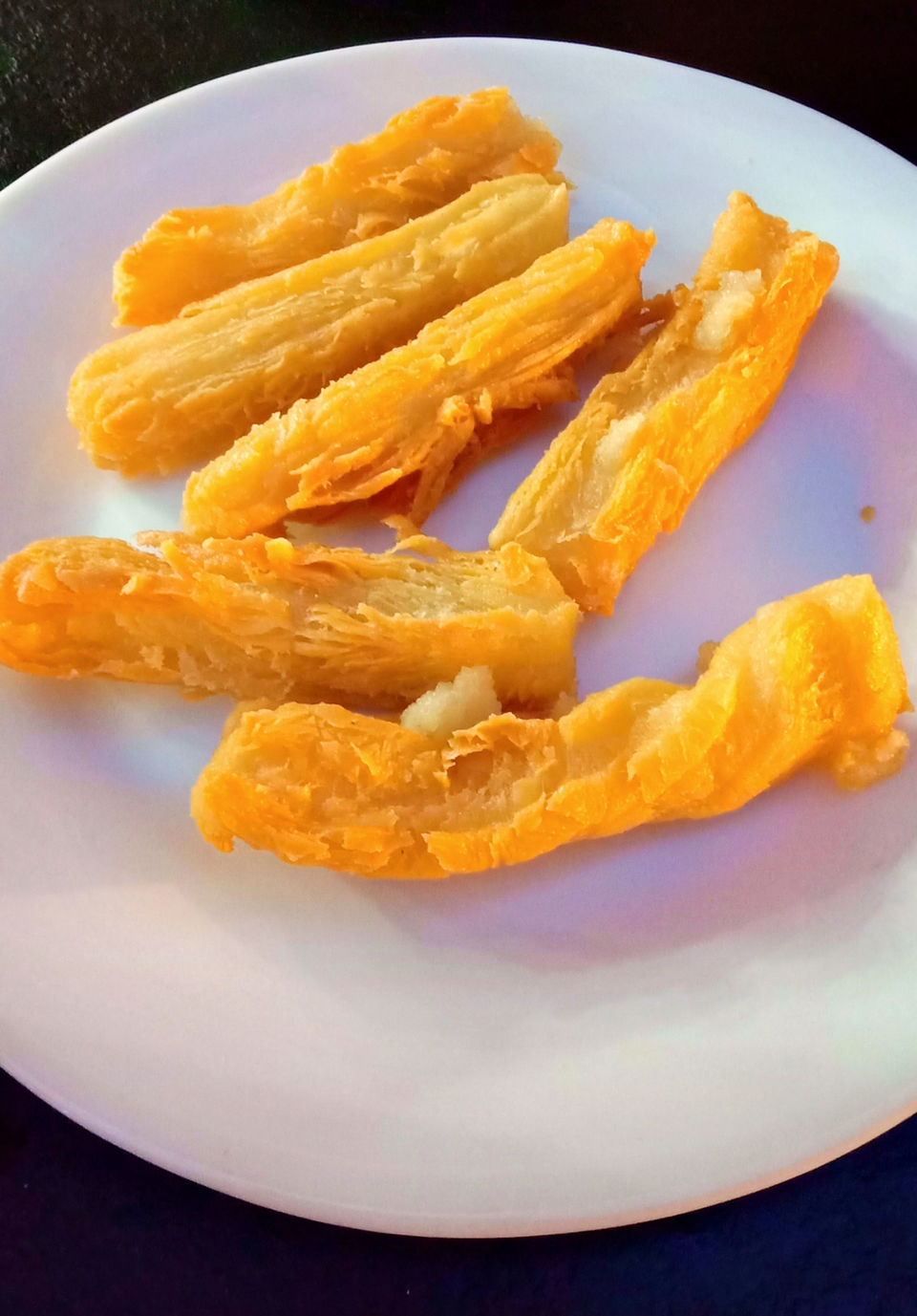 Spain is more than olives and paprika. Apart from the feisty and passionate flamenco dance Spanish people love their food and take pride in it. So here are the some of the food items which you must try if you are in this amazing country. One thing which many people dont know is Tapas is not a dish but a snack in smaller quantity of a dish and that is the best part you can enjoy varied food with smaller versions.
Spanish Omelette or Tortilla : The most famous food item one can relate to Spain this is no simple omelette. Its a heavy one made of nearly six eggs and with stuffing of potatoes. But its also filling and awesome
Sangria: Aha, the famed beverage of Spain best to be enjoyed with Tapas. Its basically red wine along with chopped fruits and maybe some other drink. I personally loved the Sangria among all the beverages I tried so far. But you may feel tipsy as it is a heavenly cocktail
Churros: A plate of churros along with a cup of hot coffee is what you should enjoy and not miss while enjoying your evening. Although i tried the plain version but you can also try it with the chocolate dipped one
Spinach and Chickpeas Stew: Served piping hot this dish is an Andalusian staple diet and best enjoyed in lunch. You can have fresh bread served as a side dish and is best enjoyed as a first course.
Spanish homemade Cakes: One significant detail which I noticed is that among the varied dessert selection there is always mention of Grandmother's cakes or Home made cakes among others. I ordered one to taste and mine it was heavenly .It was a red velvet but baked in the traditional way and the recipe was passed down through generations. So always go for a homemade cake while in Spain
Paella: Need I mention more? The traditional and the most significant dish of Spain its basically a rice dish made with seafood. You will find Paella counters everywhere in Spain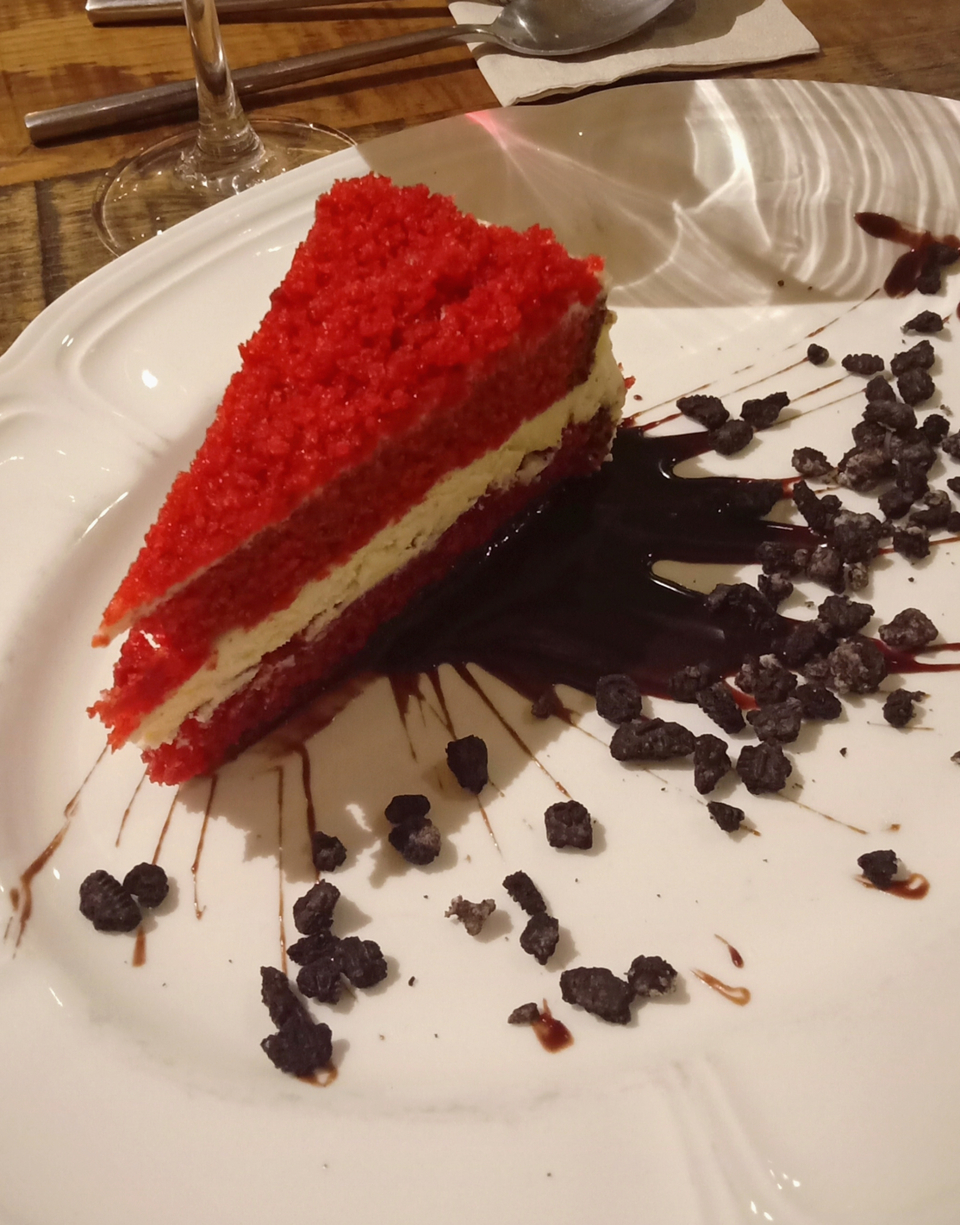 Spanish home made cakes