Barcelona, the city of art and architecture is the capital of the Catalonia region of Spain. With the city having everything right from beaches to pubs to parks, there is a lot to see and do, I suggest to plan at least 3 days if you really want to see everything around . This Vibrant city is home to the football stadium of Camp Nou where the legendary players of the Barcelona Club like Messi play. I visited Barcelona in the spring 2017 and its one of my favorite tourist destinations so far. There was something familiar in the air that made me feel at home.Barcelona totally stood out for me !!
The best way to get around the city is by the Hop on Hop off tourist buses. This way you can avoid the hassle of planning your travel and just relax!
What to Expect?
Language: While the local language is Spanish/Catalan, almost everybody speaks English.Therefore, language is not a barrier. Although, learning a few basic words doesn't harm. Ex -Hola is Hello and Gracias means Thank you.
Climate:The Mediterranean climate in Barcelona is mild even in winter, Majority of visitors enjoy the temperatures in Summers. Best time to visit – May to October.Cold season: December to February, Hot season: June until September.
Credit Cards and Banks: ATMs are a regular sight throughout the city, while major hotels,restaurants and many retailers will accept Mastercard/Visa. Currency is Euro.
What to Do ?
Discover La Sagrada Familia & Gothic quarter – One of the masterpiece's by Anthoni Gaudi, also called as God's architect. (He was knocked down by a tram in 1926 and he died 3 days later) Sagrada Familia is being constructed for more than 100 years now and is expected to be completed by 2026. One of the beautiful cathedral's I've ever seen. I was awestruck by its beauty and just sat there admiring the church. Tip – Avoid going on weekends, as you will end up in long queue's.
Gothic quarter -Visit this place to witness sublime cathedrals.This medieval quarter is a quaint, traffic-free world where almost every architectural detail seems frozen in the middle ages.The interiors are beautiful and you can go at the top of the church and get a spectacular view.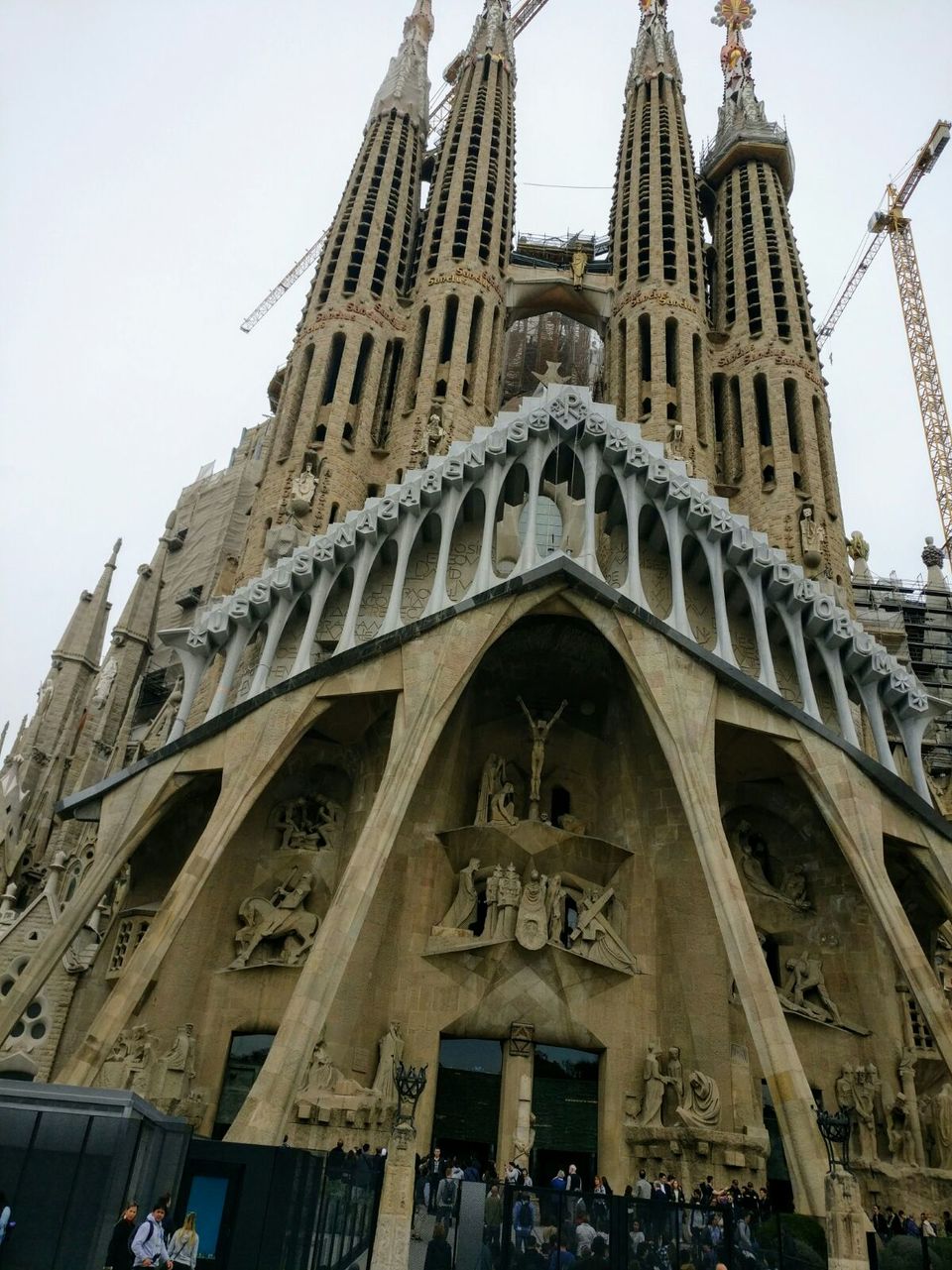 Experience Camp nou Stadium – The second most visited place in Barcelona, after Sagrada Familia. Even though im not really a die hard soccer fan, I loved this place.it is an experience of retracing the footsteps of FC Barcelona's legendary players and entering the field from the tunnel !! You can explore the VIP area, Lionel messi space, Press area and also where the players sit. Along with the stadium, there's also a museum with all the laurels that FCB has won and the Nike store with FCB merchandise.
Hit the Beaches and port's – For sun worshippers, Barceloneta is just what you're looking for! it is the most bustling and touristy stretch of sand and sea. There are a plethora of sea food eating options near the beach. The best time to visit the Mediterranean beaches is summer.
Get an enchanting view of Casa Mila/Battlo – These are the two iconic buildings of Barcelona. Casa Milà, popularly known as La Pedrera is a modernist building with amazing architecture. I liked Casa battlo more than casa mila. Do not miss to take a tour inside casa battlo, its a little expensive but totally worth visiting.
Stroll around Placa de catalunya/ La Rambla – This is the centre of the city where tourists flock in great numbers during the busy seasons. It has some beautifull fountains to a number of shopping complexes with a giant chain of restaurants. La Ramblas, is the busiest street in this area.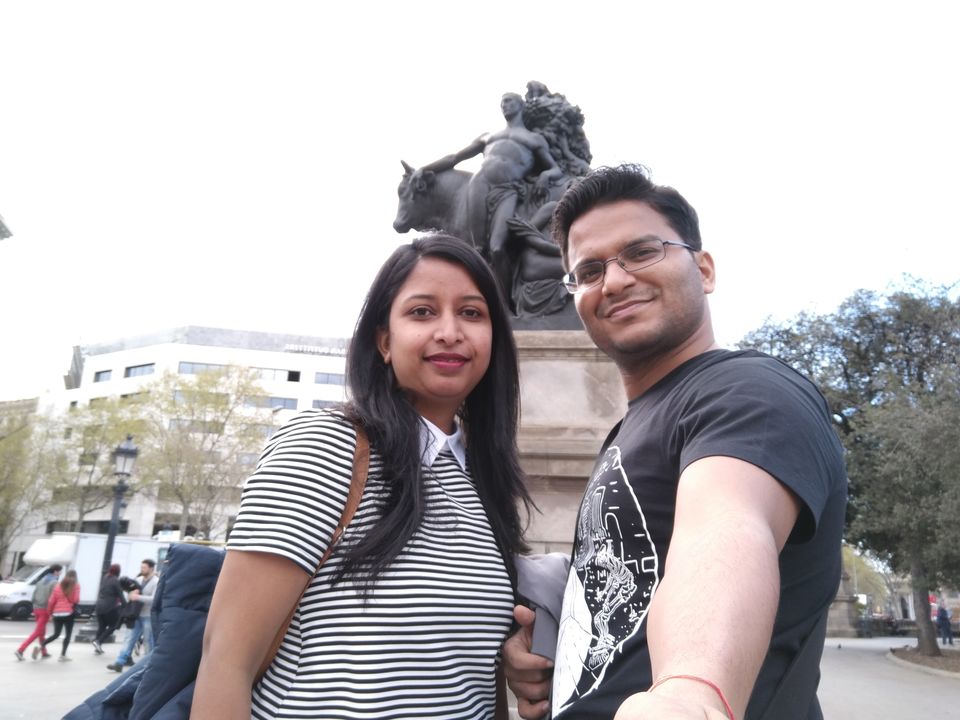 Travel Tip : While strolling through La Ramblas and travelling by Metro, be alert as they are the hotspots for a lot of pick pocketer's(more than 600). DO NOT stand near the metro door's as you will easily be a target to them. You can thank me later ! ???? . I am glad that I knew this and was careful with my stuffs.
Apart from the one's I mentioned above, there are many other places to see like the Park Guell, Montjuic, where you can take the cable car and get a skyline view of Barcelona against the sea. I couldn't visit them due to the lack of time but i'd strongly suggest to visit.I took day trips to Costa Brava and Montserrat mountains which were worth going.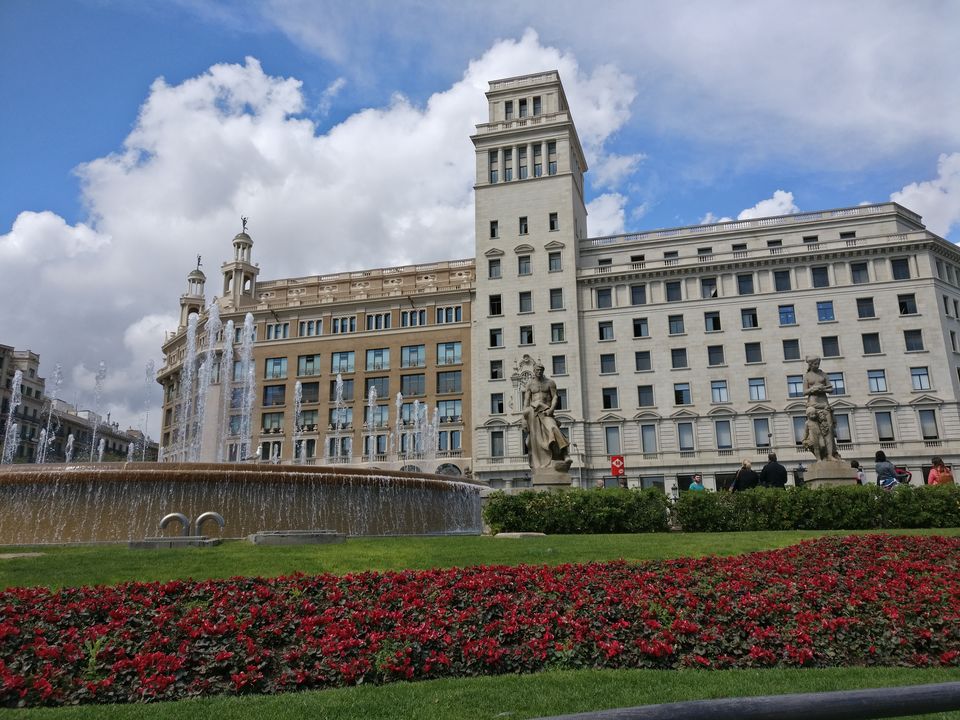 What to Eat/Drink ?
Embark on a culinary adventure by Drinking Sangria and Eating Paella – Sangria is probably the most famous and popular Spanish drink served in almost every bars and restaurants. its an alcoholic beverage mixed with a punch of fruits. And Paella is basically a Valencian rice dish that can be mixed with Sea food/Vegetables etc and served in a pan. Although popular with sea food, Getting a vegetarian Paella is not impossible. There are a lot of tapas bars in the city where you could eat. "Tapas" means a portion of appetizers or snack. Also, don't forget to try churro's, a popular sweet snack served with Nutellaaa.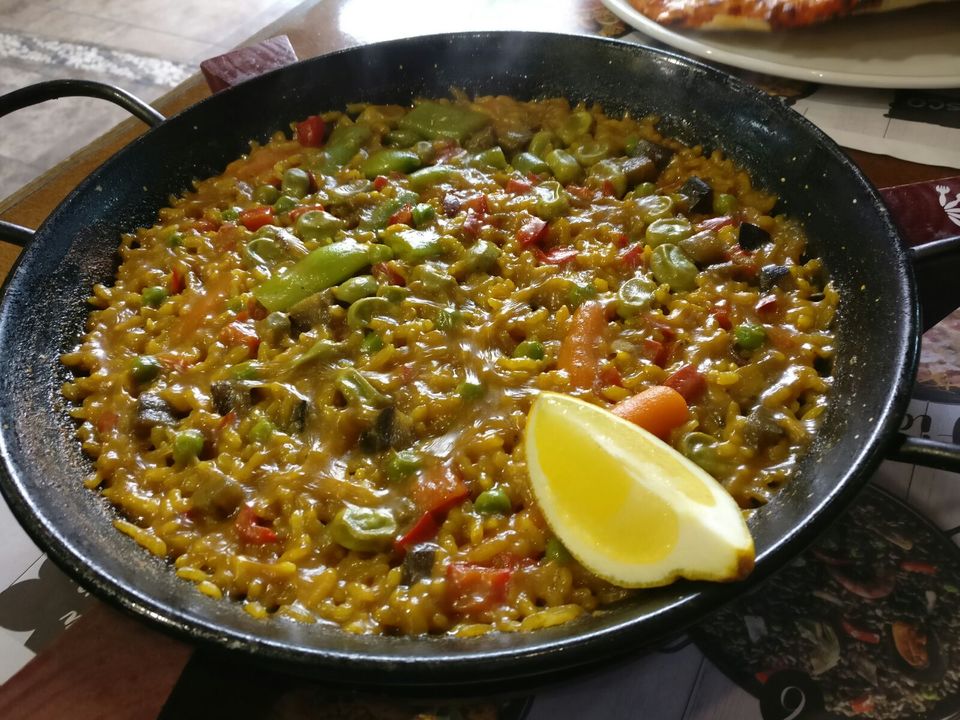 I hope you all enjoy reading this. Sending you all good vibes and Keep travelling !!