Having lived abroad far away from home for a year during my graduation year and falling in love with the European culture all I wanted to do is explore more of it. And what best when you can make a thrifty trip to Spain on a student visa. My naïve wanderlust soul was craving for some further refinement, Spanish this time maybe!
I took visiting Madrid by the storm and saw quite a bit in few days. This Spanish city came across as a surprising low paced city. The moment I arrived in the city I was introduced to Plaza Mayor, the numero uno spot in the capital.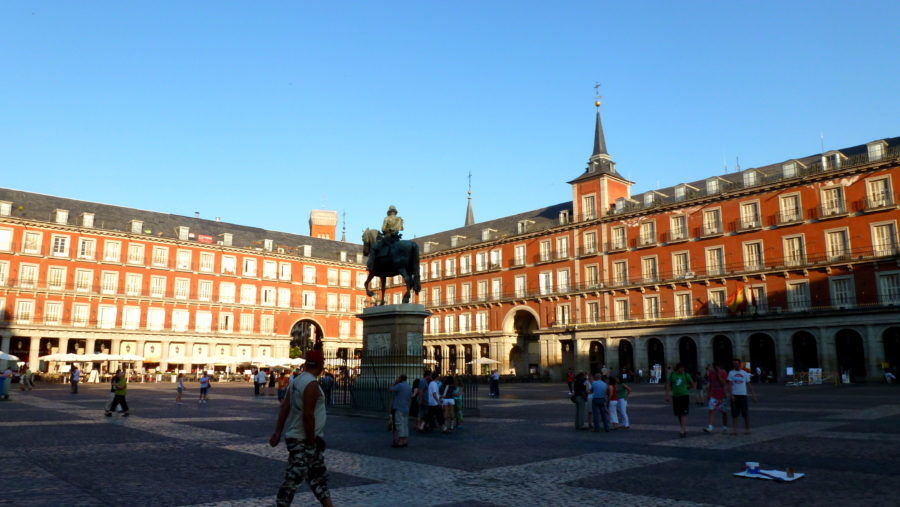 Being the busiest square in Madrid with perfect proximity to some of the major sights worth visiting in Madrid, there was so much happening around with bustling tourist shops, cafés, and restaurants. For a moment I stood there in awe as a local mentioned about the momentous things that had happened here over the centuries: bullfights, public executions and religious celebrations too.
I could only imagine spectators cheering and shrieking from the balconies that overlook the square.
Later in the evening I made way to visit the Royal Palace of Madrid. Though it belonged to the royal family as their authoritative residence, they don't actually live here anymore.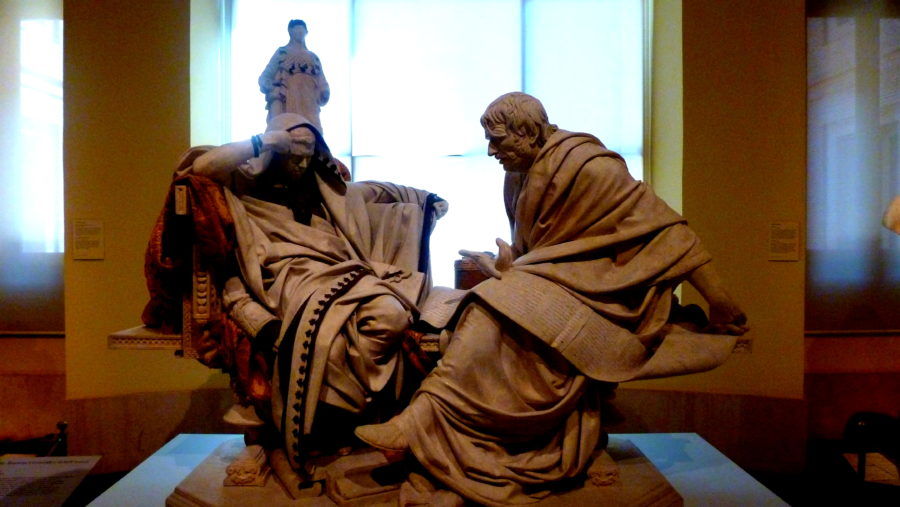 However lucky for us visitors the palace is now open to tours and visits. Walking past the palace starting at the splendid stairway and meandering through lavishly decorated staterooms I was definitely enthralled. What best when you get to tour all of this for free? Yes plan your visit here on a Wednesday and it's free!
A city that's inundated with such rich culture definitely was backed up by some of the most remarkable museums I have ever come across. First in list was Prado National Museum and once you are here you would know why it's considered as one of the best museums on the planet. They don't only house work from famous Spanish artists but also Flemish and Dutch, Italian and German artists.
The location does enough justice to the name Prado that represents area of market gardens or meadow. The tree-lined boulevard that leads to the museum says it all!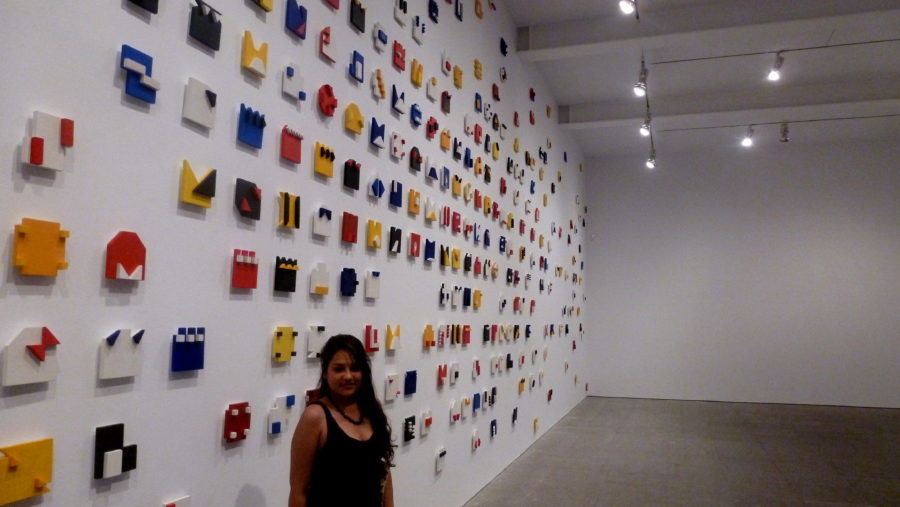 For the modern art fanatics a trip to Renia Sofia Arts Museum is a must.
This museum houses Madrid's best collection of modern art and themes that would only leave you curious and eager to learn about them more.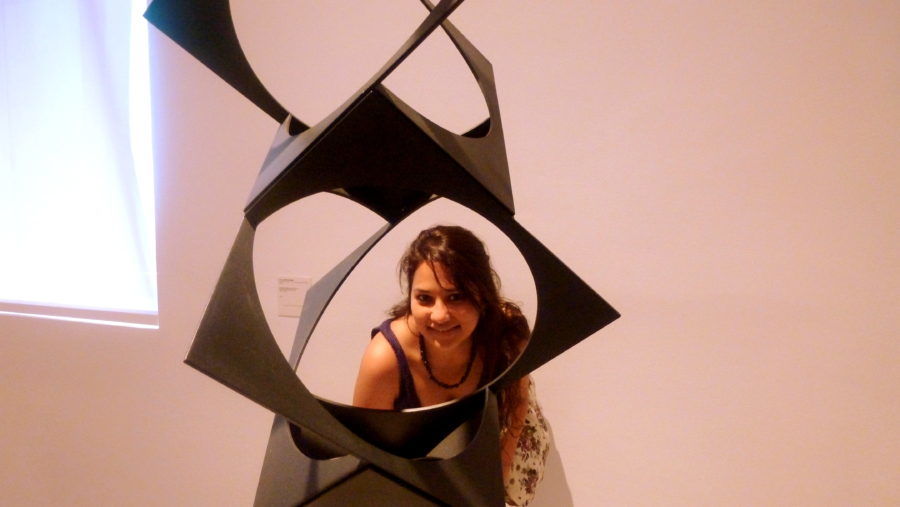 Then there is something for the navy buffs too! Museo Thyssen-Bornemisza, which was once an industrialist's private collection, is now a museum that houses great collection from the fleet run by the Spanish Navy. Being as authoritative like always make sure you bring along your passport when planning to visit this place, as an ID is required for admission to this government building.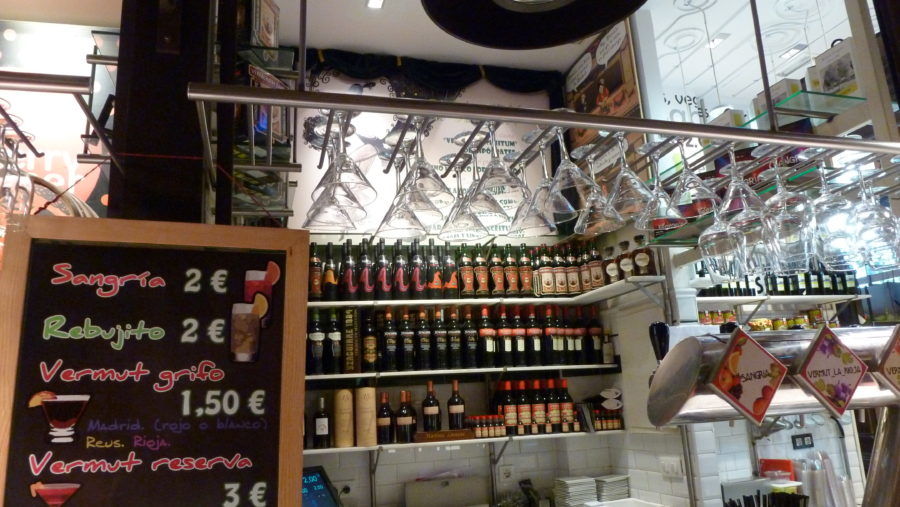 Once the history buff in me was satiated I headed straight to Mercado de San Miguel. When in Madrid the food palate can take any foodie by its flavors engulfing this city. This indoor market is a hip spot with lots of restaurants and stalls, with delicious and surprisingly cheap local drinks and tapas to try from.
Housed in a beautiful glass and wrought iron space, the food stalls here sell a huge selection of quality Spanish produce from all over the country. This place introduced me to some of the most incredible Spanish wines on the planet. Did someone day Sangria! Be sure to get familiarized to new tapas and beverages in this amazing food couture!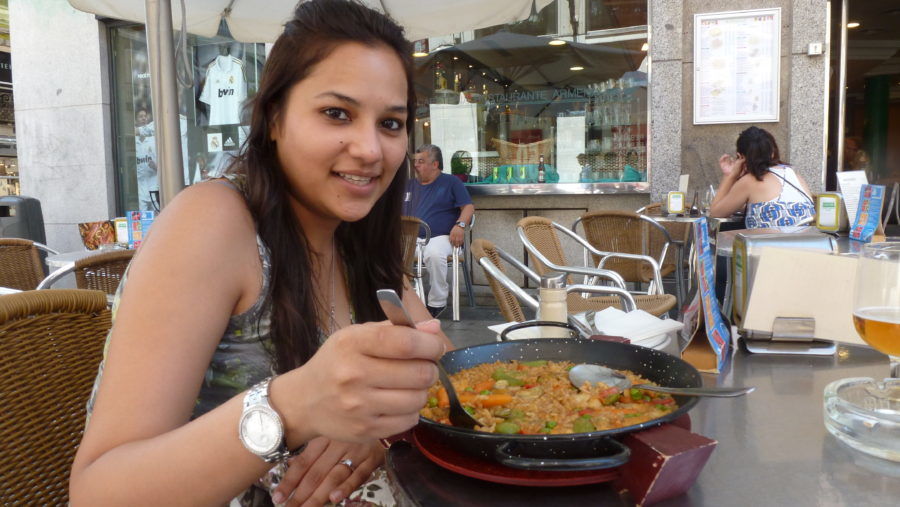 Paella was one such dish I got introduced here that my taste buds still crave for!
With a typical morning breakfast that looked like this, who can fight the hunger pangs in this city! Indulging into the Spanish brews and the chocolate con churros (sticks of sugary-donut-goodness dipped in melted chocolate) felt like delight for a sweet tooth like me.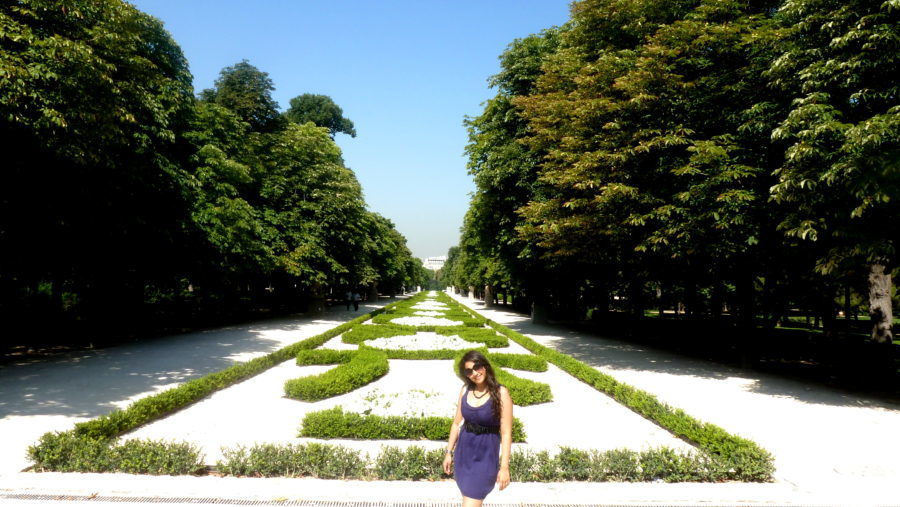 Another one thing you definitely can't miss in this city is the Parque del Retiro. And here's why you can't miss it. Take a look at some of these great sculptures, a lake and interesting sights all within the parks vicinity.
This place was originally used as a playground by the Spanish Royal Family.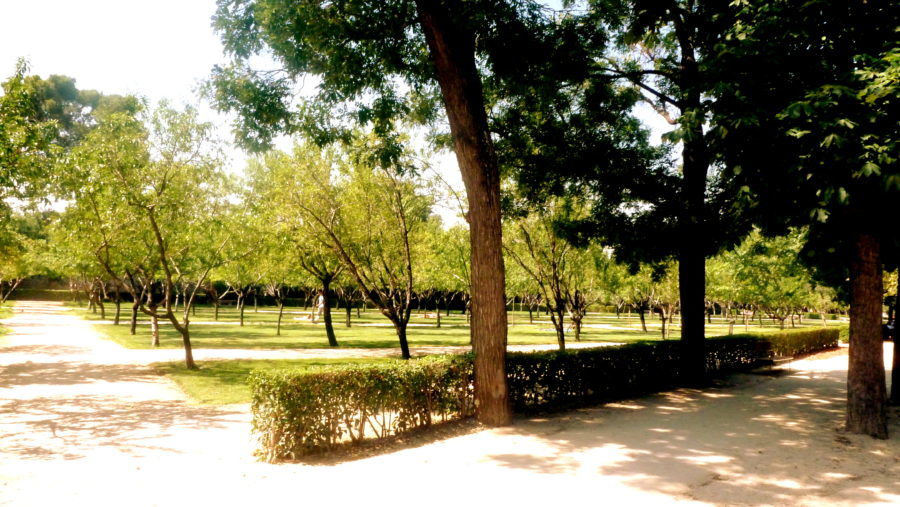 It was the perfect place to chill, unwind and soak up the Spanish sun. I enjoyed following the leafy paths and the sprinkles from the fountain in this vast and deceptively spacious park.
The lakeside is beautiful seeing the boats take off for a short ride.
Saving last for the best, I definitely couldn't leave the Spanish land before visiting Santiago Bernabeu Stadium.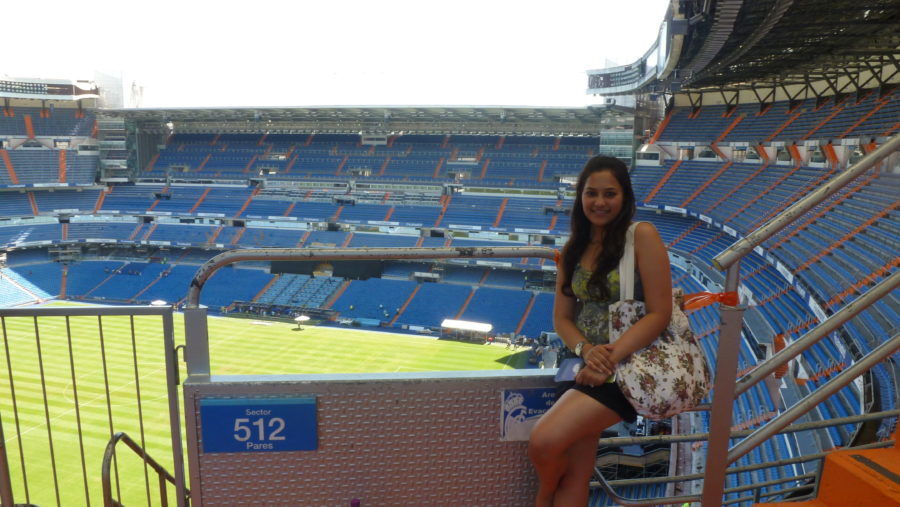 Thanks to my fellow traveller a complete football fanatic, I had to pay my last visit here. Home ground to the Real Madrid team, Santiago Bernabeu indeed is one of the holiest places for football lovers. And for a non football lover like me, from getting a look at one of the best football stadiums, to actually walking past the rooms and passages of some of the world renowned players was definitely a privileged experience.
There was also a wide range of official merchandise to lay your hands on! For the football lover don't miss out on that.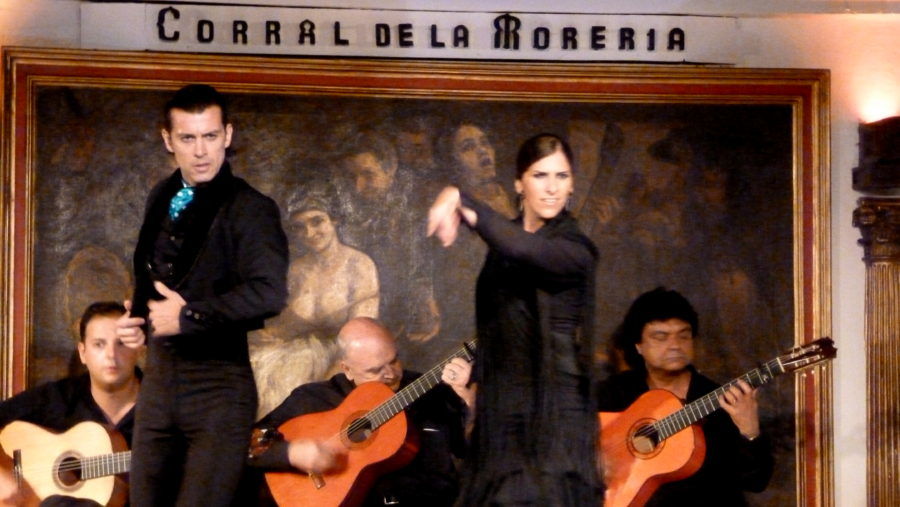 Calling adios to the Spanish land, the last evening was made special getting introduced to the legendary Flamenco dancing in Madrid. I got to see some of the finest dance at Corral De La Moreria that night.
With an elaborate dinner plated together with ace performers what more would you need to end the journey in this stylish city! Getting lucky enough I got an opportunity to learn some Spanish moves backstage from the lead dancers too.
It was astoundingly difficult to bid adios to Madrid! Hola until we meet again.
Cannot Miss:
Touring the Real Madrid stadium 
Dancing to the tunes of Flamenco at Corral De La Moreria 
Trying the Spanish tapas like con churros, paella and so much more 
This was originally posted on GlobeTrotting365 Days