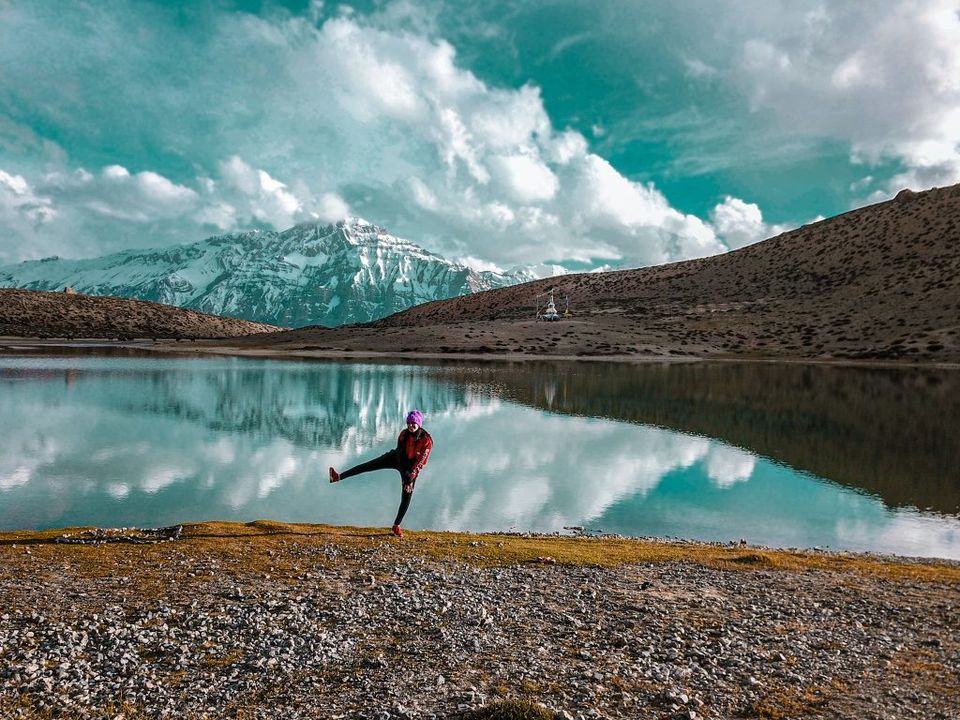 Hey everyone, I know, I know its been an eternity here .. I hope you didn't forget yet that I write blogs too.
I hope you all are doing great. Well, I am back with an amazing blog that will compel you to pack your bags and head to the land of lamas right now which is-the "Spiti Valley".
10 things to do in Spiti valley-
Long story short I wouldn't be penning down what is Spiti, where it is or how to go to Spiti... here in the chorus of the blog I will be narrating you how my bucket list got fulfilled with this dreamy heaven of Lord and how could you do it too.
So go ahead, get your popcorn and sit comfortably as you peruse through the blog.
How LAW OF ATTRACTION works?
Rewinding a little bit- In January 2019, like every other creature in the universe, I also made a list of resolutions to be accomplished at the end of the year which included to travel more.
And this resolution categorized into a few of my destinations to be covered by the end of 2019, in which Spiti was in the first place.
Coming from a family where trips are still considered as a waste of parent's money and your time until you earn it.
I knew it will be a struggle for me to convince my parents.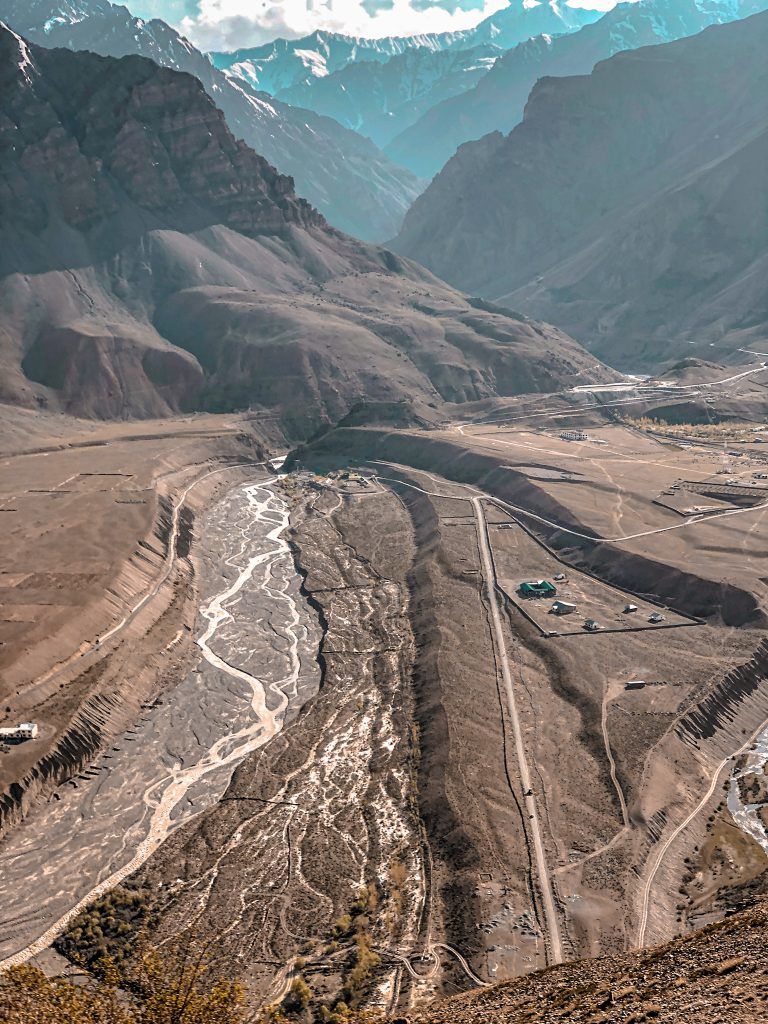 Do you know what I did after listing all my resolution?
I went to the xerox shop, printed a postcard of the beautiful valley and pasted it on the wall of my room.
Because I think what makes any plan or any goal work out is the "LAW OF ATTRACTION", yes you heard it right.
Want to Manifest?
1. Write it down. 2. Create a visualization. 3. Feel it in your entire body as though you were already experiencing it right now.
That's exactly what I did- woke up every morning, saw the postcard on my wall, asked my parents for permission, faced rejection and repeated it until I actually manifested it.
Yes! Finally, the Mountains called me.
I booked 3 tickets for Avinash, my mom and me through a Travel company called from Hyderabad. I was all set to fly.
Also, this was the first time I was going on a trip with a group of strangers, and who knew some of them would become friends for life? ????
It was going to be enthralling.
Spiti was my dream, I fantasized of it and when it actually happened I could not control my emotions, I got tickled pink...
So here in this blog, I will be showing you how you can make the most out of this heavenly place and not get overwhelmed out of happiness.
Shall we get started?
Do you know what LAW OF ATTRACTION rewarded me with?
1. Stargazing and spotting the Galaxy:-
Now I know this isn't a point to be done in the first place, but wait, I cannot keep it anymore in my epinephrine.
My flesh is literally shivering while writing this. But let's do this.
Well, if you ask me what's one of the most memorable moments in my life?
No doubt it has to be spotting the bizarre Milky Way Galaxy in Spiti valley.
Yes, the one you studied in primary school.
It was supernatural and extraterrestrial.
Now there is again a very very special story behind it. Hear it-
My bucket list included spotting Milky way galaxy as Astrophotography always excited me.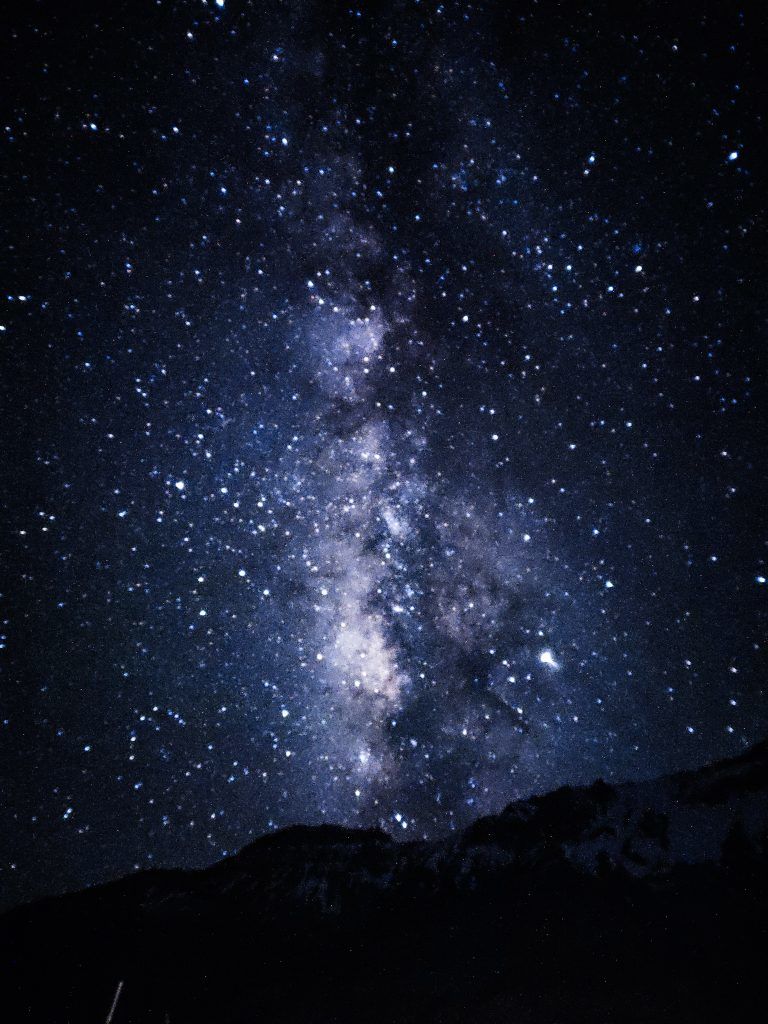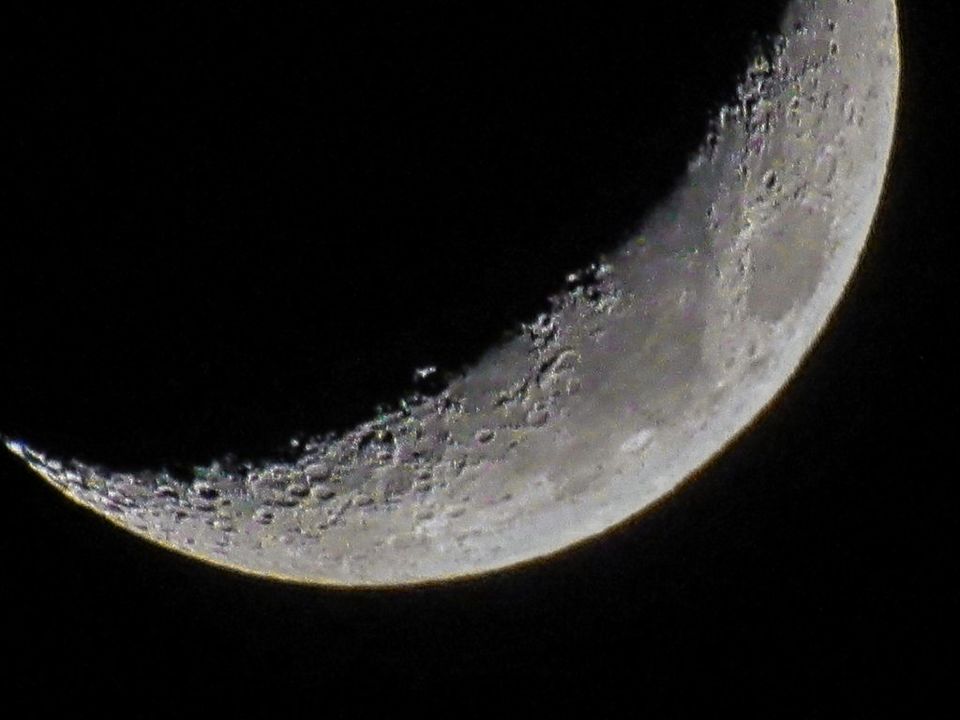 Days were there when I used to watch endless videos on stars and constellations, and how to capture them.
When Spiti happened, I was confident to capture the Galaxy from my Naked eyes as you can only spot it in a zero pollution rate area.
In Kaza, Spiti, on the fourth day, I among with few other fascinated ones planned to spot the Galaxy at 2 am at midnight.
Note- You can only spot the prominent Galaxy in a clear sky(no rains) around 1 am to 4 am.
Milky way and my fantasies ????
Earlier that day we had dinner and went to our rooms respectively and slept at 10 pm.
The clock ticked at 2 am and my best friend Avinash who accompanied me on the trip knocked on my door and asked" would you come to the terrace or would you rather sleep?"
I picked up my setup/gear(Camera and Tripod), rolled up another muffler around my face and answered him "I have been waiting for this! let's go"
Was it an incredible Timeless force in the sky?
I went to the terrace, looked to the south and what I saw next just took my breath away, I was watching the whole Universe right above my head- millions of stars, a band of purple and warm tones stretched into a dark night.
As Earth rotates, we noticed the galaxy to move in the sky.
A salty drop of liquid tickled my cheek, which rolled out from my eyes... I was so overwhelmed to have spotted that.
It was my dream.
Trust me guys, I am not even exaggerating, the feeling of visualizing the entire universe is something that I will cherish my whole life.
Such an awe-inspiring sight it was. We spotted some major constellations like Orion, Ursa major, and Scorpius as well.
How to capture the Galaxy/Milky Way photography...
It was a view to die for, and we didn't realize that we were actually dying of cold.
Yes, it was somewhere around -4 degrees and we were feezing.
Before my fingers would freeze I quickly took out my camera and did some settings to capture that incredible vision.
I got a few shots and felt a sense of pride and accomplishment within myself to have captured this magnificent glimpse of wondrous mother nature.
We came back to our rooms.
That night I did not sleep but kept gazing at the pictures I took and felt fortunate.
Where to spot the Milky Way Galaxy?
If you are a travel enthusiast or are interested in Astrophotography, I urge you to come to Spiti valley and make the most out of the Galaxy sightseeing and I am sure it will be imprinted in your memories forever.
Where can you spot the Milky Way Galaxy?- Dhankar, Kaza, Langza, and Chitkul.
2. Trek to Dhankar lake:-
A lake that tests your metabolism.
Now, this is for all the adrenaline junkies who love to take their trip a little overboard with a challenging trek for stamina check.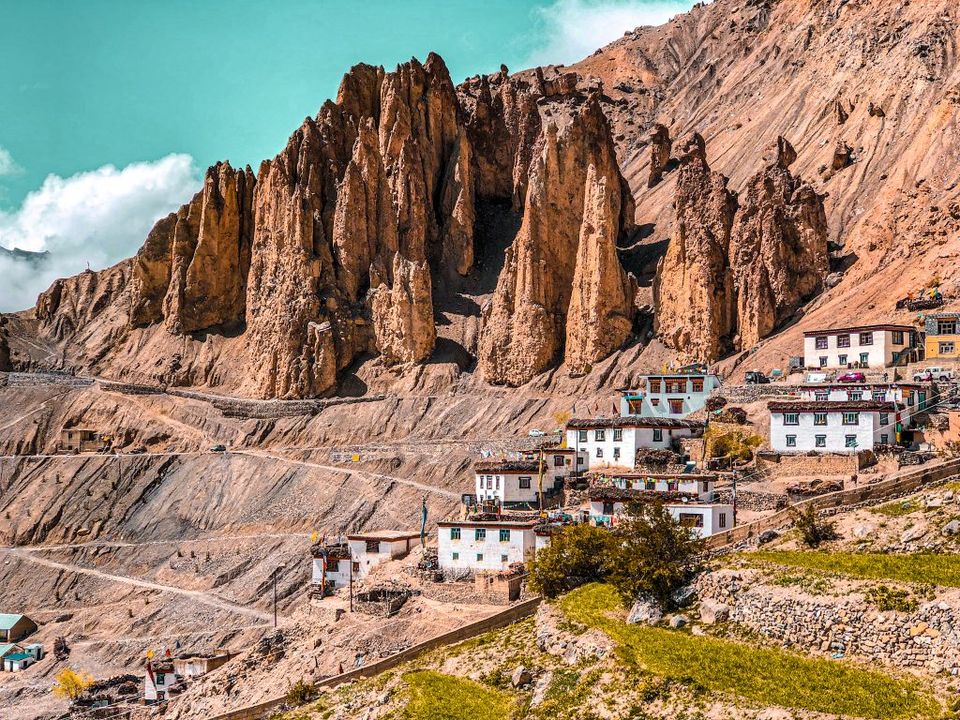 Dhankar lake is situated at an elevation of 4,140 meters.
To reach the lake, one must trek to it and the trek starts right above the Dhankar Monastery.
OMG!Let me tell you my story behind it.
When the trek started the curious me asked the Guide "Kitni door hai?'(How far it is) He smiled and pointed to on an anonymous mountain and said, "zyada door nahi, bas pas me hi hain"(it's not too far).
How to reach Dhankar lake?
I among the group started the journey around 2 pm post-lunch.
We were very pumped up to see the spectacular lake.
But as we completed our first 30 minutes of trek, we realized it wasn't an easy expedition.
The serpentine(zig-zag) untrodden paths were covered with pebbles, dust, thorny bushes, and rocks.
I started to feel fatigued as I trekked more because of the altitude sickness.
Spiti valley tourism-Bollywood in me never dies!
But the inner Kabir( from Yeh jawani hai deewani) in me said: "main thakta nahi hu" (i don't get tired) which got me on. (hahaha...)
The trek got steeper and abrupt.
As we reached halfway, we got a full panorama of the Himalayas lapping the Dhankar Monastry and oh my my what a view it was.
After every 100 steps, I was like: "aur Nahi Hoga mujhse "(I can't trek anymore) and Avinash would kick my back ????
It took us 2.5 hours to reach the destination and till then we were all half-dead and exhausted as this trek really tests your stamina and for a girl who had never hit the gym, it was quite arduous.
Dhankar Lake-A spellbinding offbeat Journey!
But you know what all the huffing and puffing seemed worth it as I was able to see that breathtaking view.
The lake is surrounded by snow-clad mountains at a stretch.
We sat on the bank of the lake for an hour or so and soaked all the beauty of nature inside.
It was beaaaauuuuuuuuuuutiful!
We clicked a few pictures and flew our drone there too.
Also, we noticed that the lake changes its color from every angle and that's why you should not miss this magical lake if you are in Spiti.
TIPs-
1. It's a high altitude trek, so make sure we wear the grippiest shoes. 2. You may get Altitude sickness, carry camphor. 3. Carry a bottle of water. 4. Start early and reach the origin by sunset. 5. Do not trek this lake on the first day.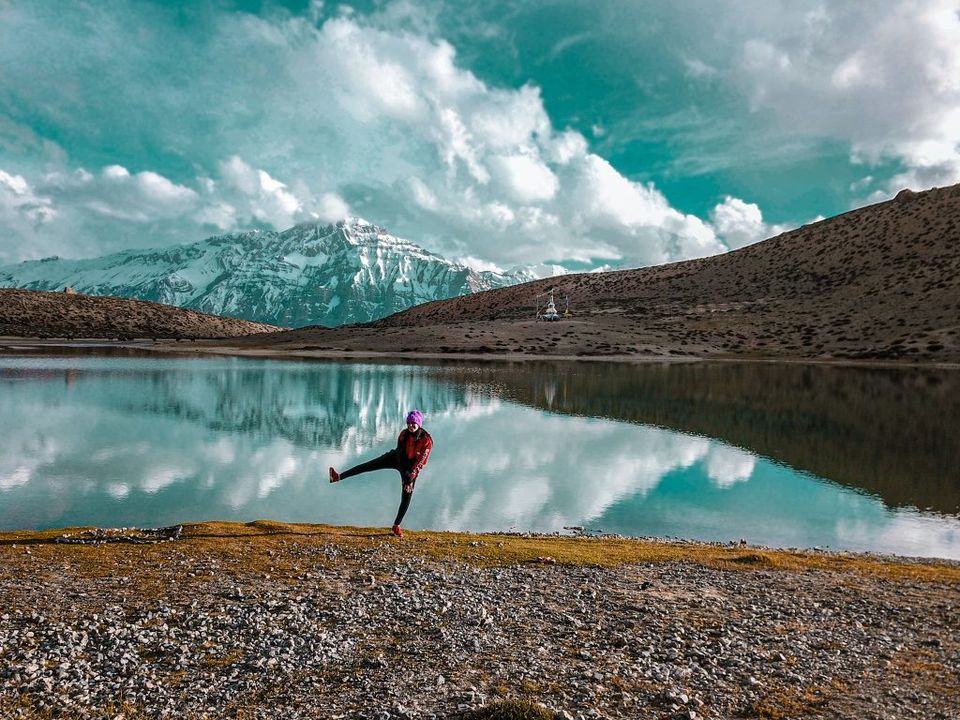 Things to do in Spiti valley-Moon lake/Chandrataal lake
3. Camping at Chandrataal lake:-
Is there anyone on this entire planet who is unknown by the fact that Chandrataal lake is one of the most beautiful lakes in India?
Well, I am getting upset while writing this as we were not lucky enough to visit this enchanting lake because Kunzum pass was not yet opened due to critical weather conditions which obviously broke my heart.
But nevertheless, it will be on my list until I mark it 'done'.
However, let me tell you how you can make the most out of this crescent-shaped lake when you are in Spiti valley.
How to reach this Divine Lake?
The lake is 6kms from Kunzum pass, you can trek or you can reach the lake by car as well.
As you trek, you will pass through two big mountain ranges Moulkila and Chandrabhaga.
Be ready to baffle yourself with the view larger than life.
The bewitching sight will surely leave you to feel/sense life and nature within yourself.
Allow yourself to get lost into it.
If you are a vehement trekker or an ardent nature lover, you are going to love this journey.
The most enchanting lake in the Himalayas.
As you reach the lake, you can see the hue changing swiftly from different directions.
The moon lake is situated at an altitude of 4300 meters.
As you see the reflection of majestic mountains in the water, you will be bewildered.
The locals say the lake is located at a place from where the chariot of Lord Indra picked up Yudhisthira(Eldest of Pandavas brothers).Interesting right?
That's not it, the lake allows you to admire and tressure its beauty as long as you can.
Yes! You can camp at the base located 2kms from the lake.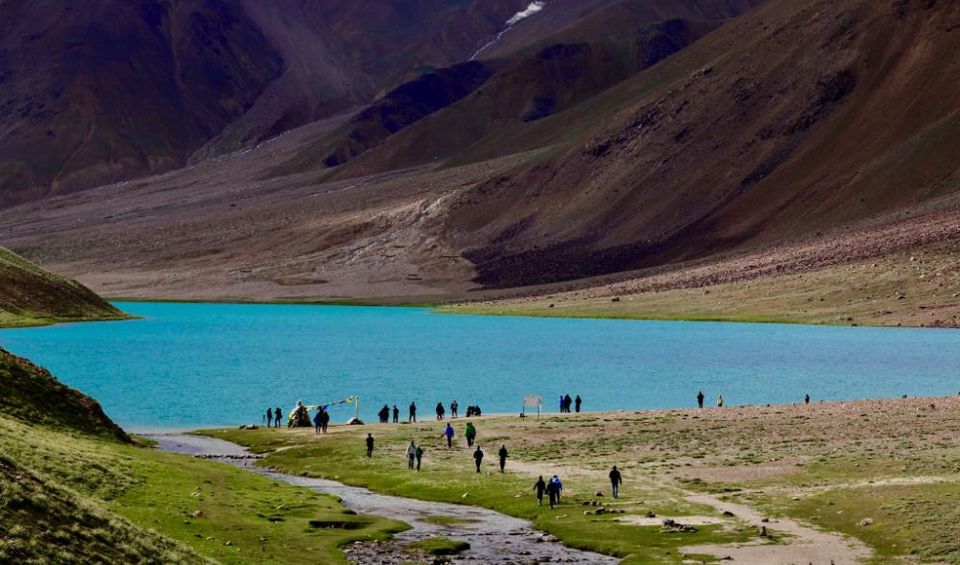 Tips-
1. The trek to the lake will be open from the month of mid-June to September, so plan accordingly. 2. Carry your own tent in case you were unable to book online due to network issues. 3. Carry lots and lots of warm clothes.
Visit the world's highest motorable village in Komic, Spiti valley
4. Eat at the world's highest restaurant-
Yes, how about lunch with your loved ones at the world's highest restaurant?
Sounds romantic and thrilling at the same time..right?
Komic is good 18 km from Kaza. It is un unpaved and uphill climb.
You can hire a taxi or you can hitchhike( taking lift from strangers) and the journey promises to offer some breathtaking views of snow-capped mountains and spiti river down the hill.
You can ask your driver to stop so that you can enjoy the view a little more.
As you reach Komic, You can take rest in the world's highest monastery, i.e the Tnagyud Monastery.
This color-coordinated beautiful monastery allows redeeming your soul as you hear the prayers going on.
You can spot a large stuffed Leopard as you enter the Monastery, also you can see a lot of Tibet wall murals as you move forward.
Holy freaking right?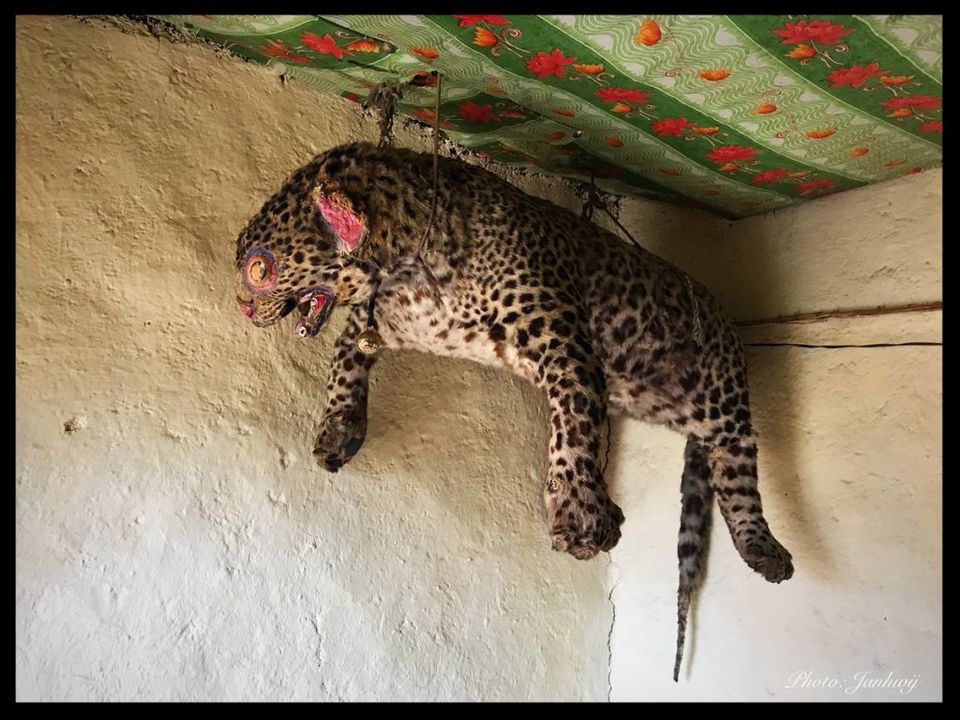 Just in the vicinity is the World's highest restaurant called-Spiti's organic Kitchen run by the locals.
You can order your Thukpa- Spiti's delightful local dish.
Discover the delightful Thukpa in Spiti's local organic kitchen
Though we ordered veg maggie and enjoyed every bit and sip of it immersing ourselves into the beauty of the spellbinding village.
Then we interacted with other tourists -one I remember was a handsome foreigner who was on the mission of a world tour with his hot girlfriend.
And they were hitchhiking. Oh Gosh, I was so inspired by them.
How does it feel like to play cricket at the highest point with the Llamas?
Then, We took a few pictures with cute fluffy doggies who can heal you with their cuteness.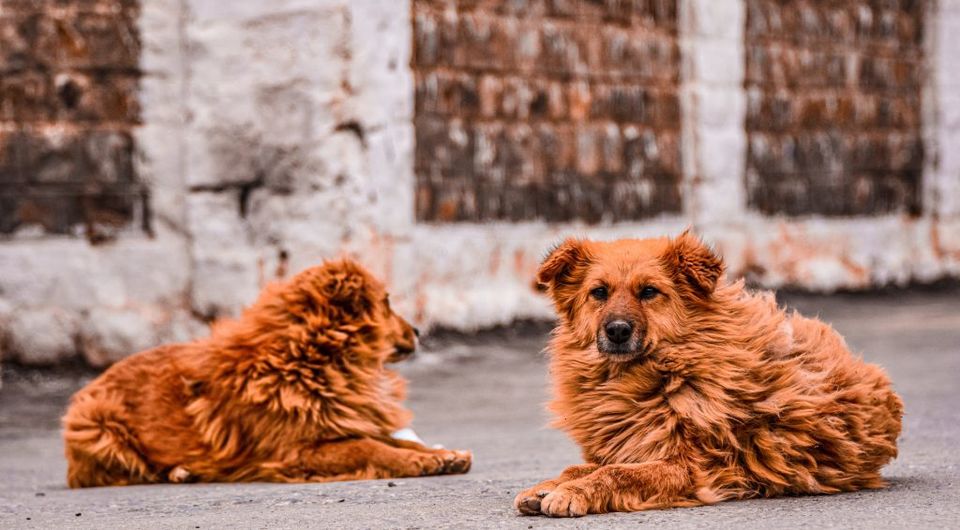 After worshiping our stomach(finishing our food), We head to the huge playground right in front of the restaurant.
And we played cricket with our whole group, omg I am going down into memory lane now, it's still so fresh. It was so much fun and it gave a little relief to my altitude sickness as well.
Then we head to click pictures at the signboard which says"Worlds highest motorable village" Headed to Hikkim next which brings us to our next point that is-
5. Surprise your loved ones by sending your favorite postcard from the world's highest Post office-
Now Just imagine, how happy your loved one will feel when he/she will receive a postcard from the world's highest Post office?
Hikkim, located 2 km from Komic is an isolated yet beautiful region containing a cluster of small scale villages that has a tiny post office called as World's highest Post office.
Take pride to visit there, interact with the postmaster if he is available and click pictures to bomb your social media's with gratification.
The locals come here to deposit money in their savings account.
On the way to the post office, we met so many locals and we shared a few moments to remember.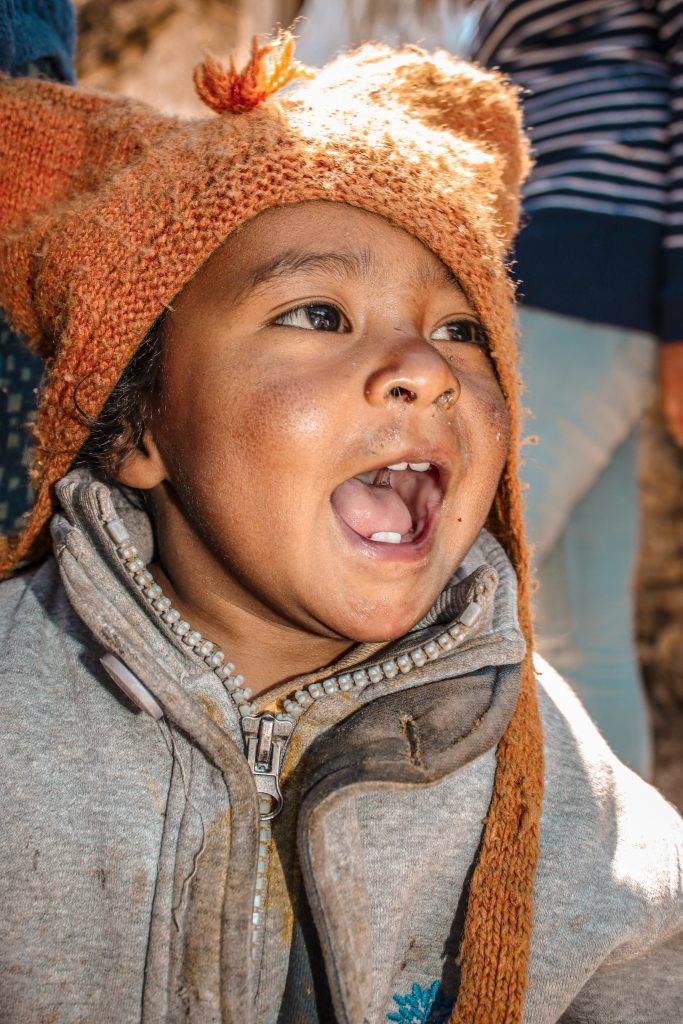 We laughed, we interacted and clicked pictures. And Guess what they taught me to make V from two fingers. ????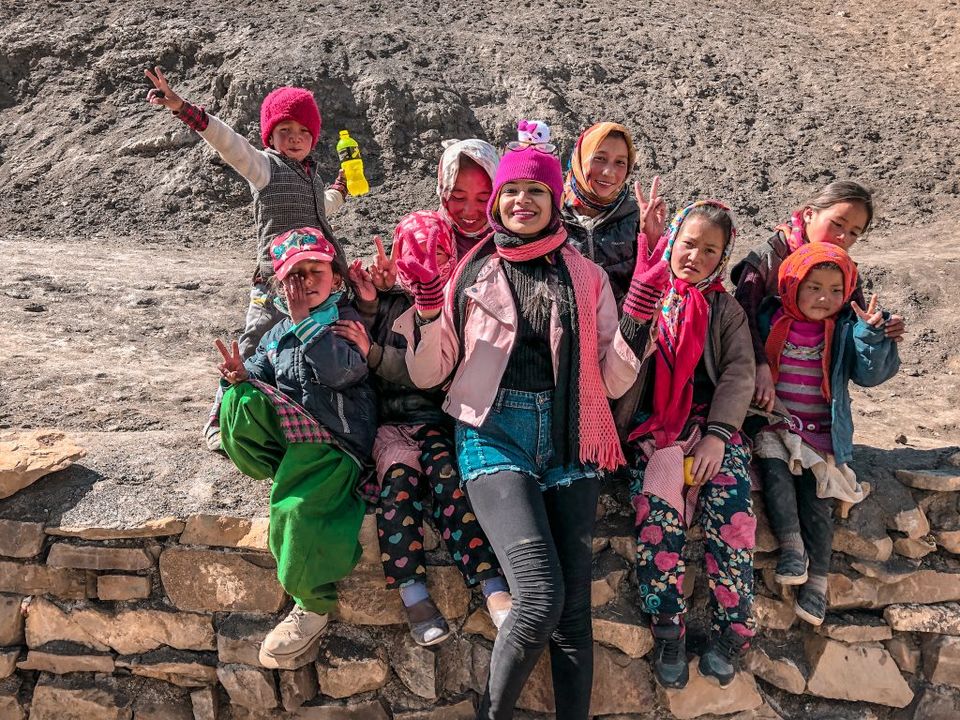 But the post office was closed when we reached as it was some festival going on that day. And we came to know that there are two postmen who walk on foot to Kaza to deliver all mail daily, then from Kaza, the mail is carried to other cities of Himachal Pradesh further.
6. Visit India's oldest monasteries in Spiti valley-Key monastery!
This point is particularly dedicated to Key Monastery. OMG, What a beauty! (Bear with my OMG every time, I can't help it! haha) This is probably the largest of all the monasteries in the pious Spiti.
Located at an altitude of 4,166 meters above the sea level and 15kms from Kaza is this divine monastery which offers you a picturesque view of the Himalayan ranges along with the mighty Spiti river.
It looks like boxes of buildings have been stacked above each other to form a conical shape.
After reaching the base of Key (monastery) our group decided to cleft in two as some wanted to trek the mountain and some wanted to explore the monastery.
I almost died because of Altitude sickness ????
The trek starts right in front of the Key monastery from where you can get the panoramic landscape of this oldest religious cell.
Well me, Avinash, my mom, and few others decided to stay back and explore the monastery, while the rest of the group went trekking.
I knew I would be jealous of them to have not caught the glimpse of the charismatic view of the monastery, but I did not take the risk.
By risk, I mean to say me and my mom got attacked by AMS(acute mountain sickness)by then, It was quite unendurable.
I started feeling nausea and urged to vomit.
But still, the zeal inside me didn't die. Avinash comforted and motivated me, but mom decided to stay inside the van.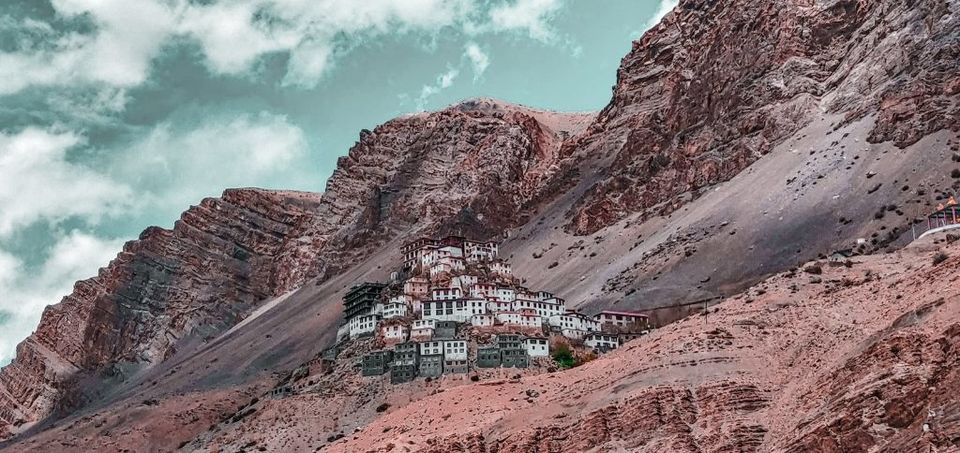 We started to climb the monastery and to my surprise, the sickness was decreasing.
The monks offered us herbal tea which can be helpful in curing of AMS. We explored a few rooms and looked into the wall murals and their deities.
Then we took their permission to shoot a few questions about the monastery and they were very humble to answer all of them. You gotta wait for the vlog though ????
Relish the distinctive Spitian cuisine.
7. Try out Local delicacies-
Spiti's cuisine is unique on its own.
You can indulge yourself in savoring your taste buds with different platters of the region.
You can easily find North Indian food such as rajma chawal, and daal roti whereas Spiti's main cuisine is dominated by Tibetian mixed with Punjabi food.
If you want to experience the unique Spitian cuisine, then find yourself a homestay where you can enjoy homegrown vegetables and differently steamed food fresh from the local's kitchen.
Indulge yourself in AMSR food tasting(Autonomous sensory meridian response)-what to eat in Spiti
Some of their local mouthwatering dishes include-
Thukpa
Thenkuk
Pahadi chicken
Momos
Dhaam,
and wait- did you water your mouth after reading all these scrumptious dishes?
Oops! I did though. When in Kibber for sightseeing, we ordered Thukpa, maggie and lots of momos in a local restaurant.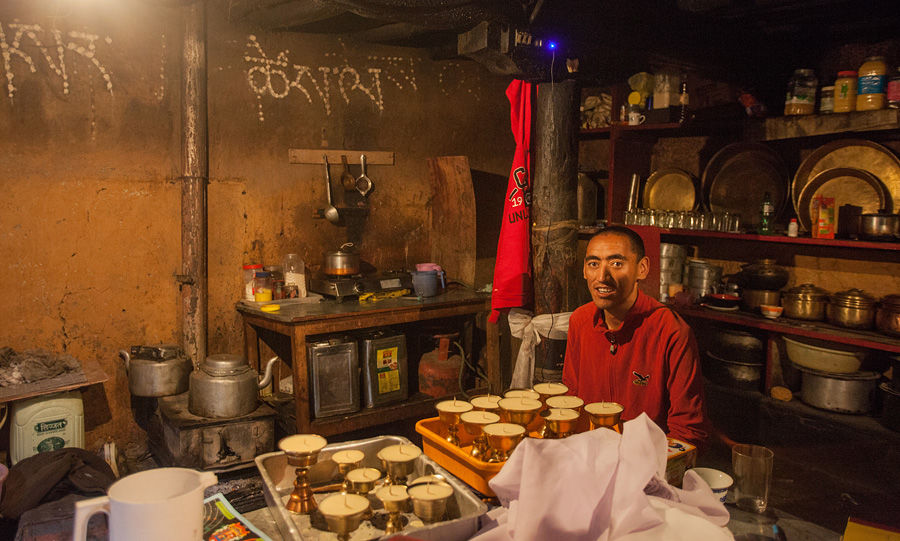 A hardcore foodie can understand what's behind drooling over the momos. Omg, my mouth's watering again...(Diggu stop!)
Now maggie and mountain have a long cord relationship since forever.
So had to do the ritual with the spiciest maggie from the Himalayas,also Thukpa is a type of Tibetian noodle with tomatoes and other veggies with few meat pieces added to it and served with spicy chutney.
Click pictures at Spiti's most Instagram worthy cafes!
We were staying in Kaza, and I remember one exotic evening -me, Avinash and two other friends(Iti and Archit) walked down the hill to the Kaza market and food street and we came across so many Instagram worthy Cafes and restaurants.
And suddenly we sniffed Samosa chat and got pulled ourselves by the aroma of it. We ordered few chicken momos and Samosa ragadas and trust me they were the yummiest I ever ate.
We met a foreigner couple who was also savoring their taste receptors with a plate full of samosa chat. How cute na! Cutest cafes in Spiti- Sol cafe in Kaza. -Hotel Deyzor in Kaza
8. Experience the thrill of climbing Asia's highest bridge-Chicham bridge
Yes! You heard it right- I am literally getting goosebumps while expressing this now to you guys.
It was a day full of a rip-roaring and action-packed adventure. As we found ourselves to be swinging in Chicham bridge which connects Kibber and Chicham village.
The bridge is at an astonishing height of 13596 feet.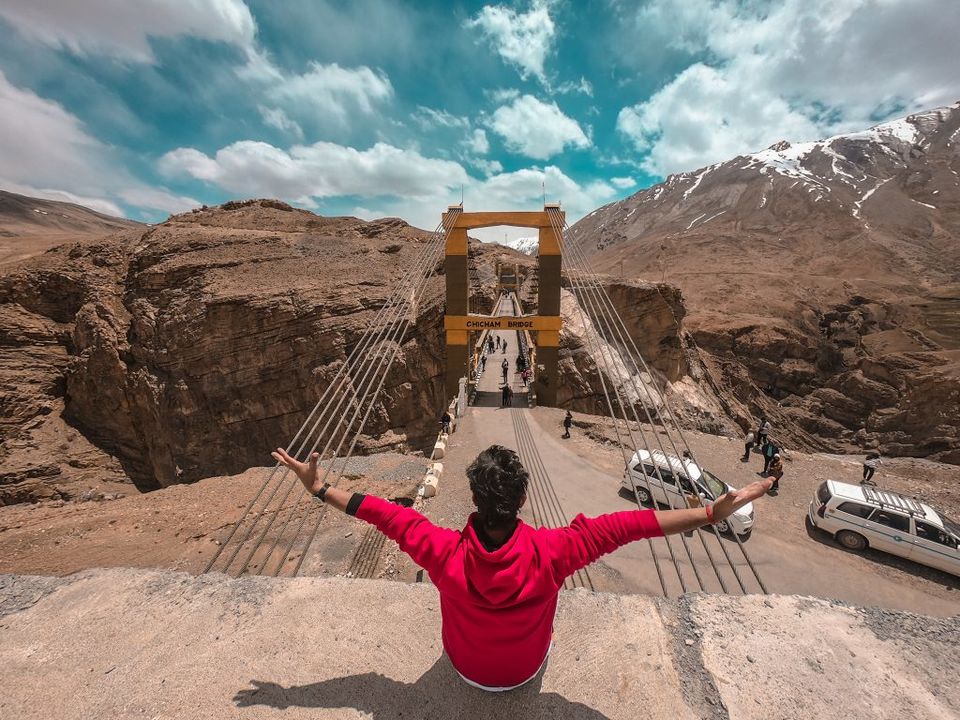 And as you look across the barren canyon, you will be dumbfounded and stunned to notice how to bridge is oscillating with thin suspender iron rods, also do suppress yourself if you feel dizzy after looking 1000 ft.deep down the valley.
We took a few pictures on the bridge, in front of the bridge.
Spiti's limestone hills are quite a sight here.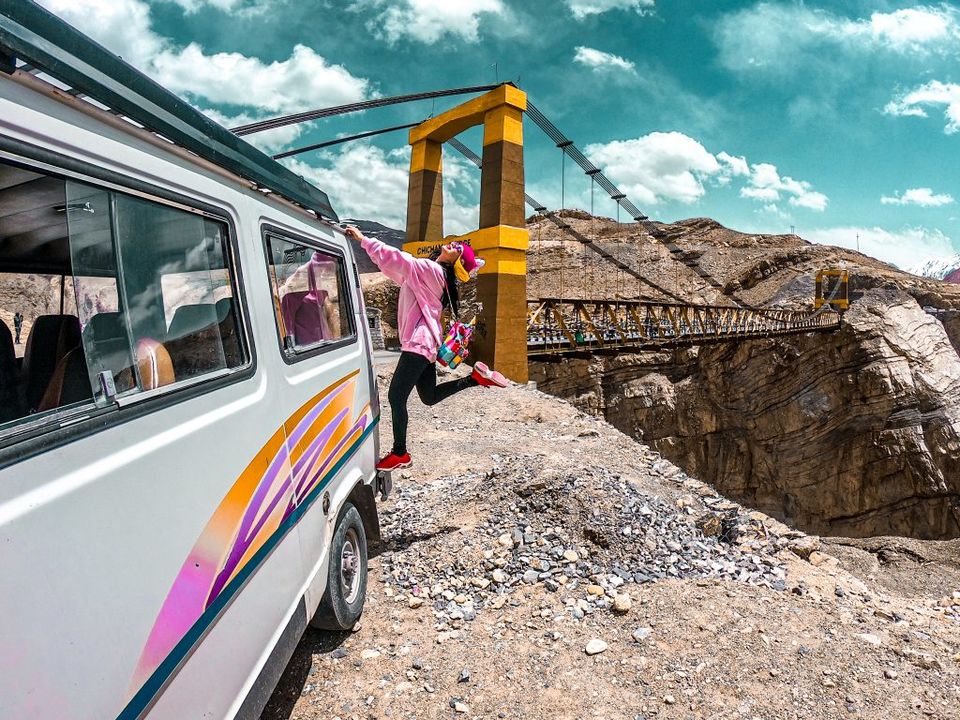 Trust me its nothing less than experiencing the moon or the mars.
It's just out of the world.
If you are lucky you will spot Himalayan ibex.
Extreme Snowfall in the month of June? really?
9.Experience Snowfall in June in Pin Parwati, Spiti valley.
Would you believe if I say we enjoyed the snowfall in Spiti valley in the month of June that to in full-swing? No right? But I am not kidding guys.
I have been to Kashmir, Leh Ladakh but unfortunately never witnessed snowfall in a non-peak season, but Spiti surprised me every other moment in every possible way whenever I blinked my eyes.
Read my Kashmir blog, and know-how to we made the most of the Paradise on Earth.- https://wanderuffles.com/2018/12/kashmir-the-paradise-on-earth/
How I enjoyed snowfall for the first time...
It was cloudy that day with zero sunlight.
As we entered Pin Parwati, I popped my head out of the window to have a clearer view of that exotic barley fields and suddenly I felt something on my face, guess what? tiny balls of ice started hitting my face tingling and dripping off my cheek.
Thankgod it was snow, whereas I thought some bird shited on me. (hahaha)
Before I could realize that it was snowing heavily, I already became a snowman with my face covered by flakes of snow.
Then I screamed -"OMG guys it's snowing" and others followed by a "yyyyyaaaayyyyy."
I couldn't believe my eyes,it was exquisite.
Within a few minutes, the whole valley got covered with snow and it looked like an Iceland.
Our driver stopped at the Pin Parvati base village where a whole mountain was covered with a huge heap of a glacier. And we all ran into the glacier with faces full of beans.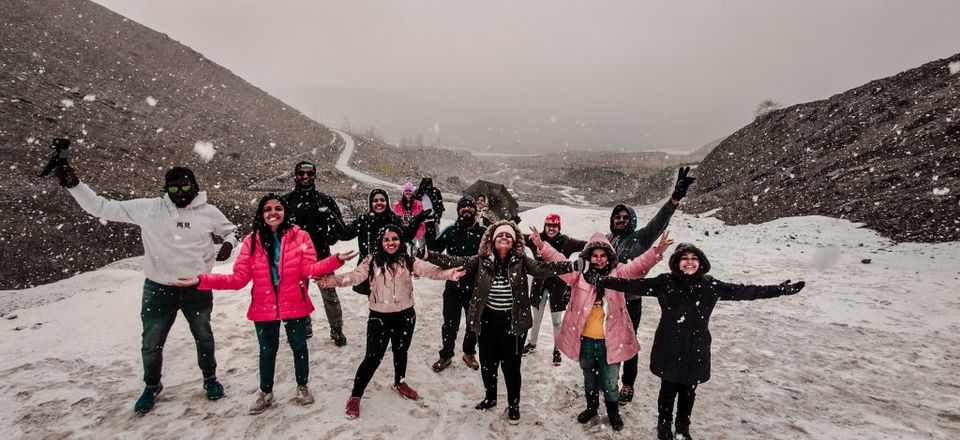 We slithered in snow, played with snowballs, took selfies, groupies and danced.
Best trip of my life? yes thankyou Go Adventures for this memorable trip.
Snow became my first love. The world seemed new, fresh and white.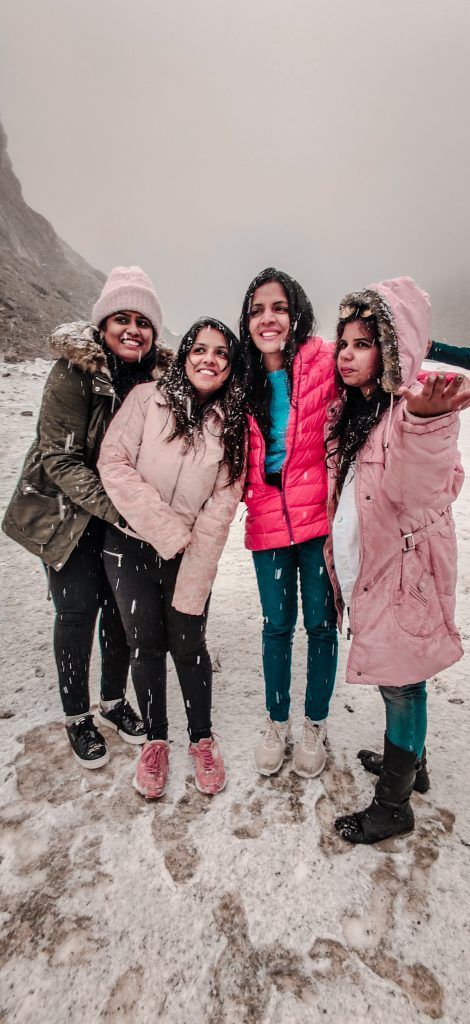 Spiti is bliss and snow just added a cherry on the top. Interesting bat to ye hai ki you can find snow here almost 8 months in a year. Crazy right?
So if you want to experience snowfall in June, do not miss this spot.
Be the Photographer you are!
10. Document everything-
Just like one becomes a poet in love, I believe one becomes a photographer who never gets tired of clicking for the beautiful nature.
So awaken the Vlogger in yourself and record all the memorable moments or make a documentary on it. Spiti is bewitching.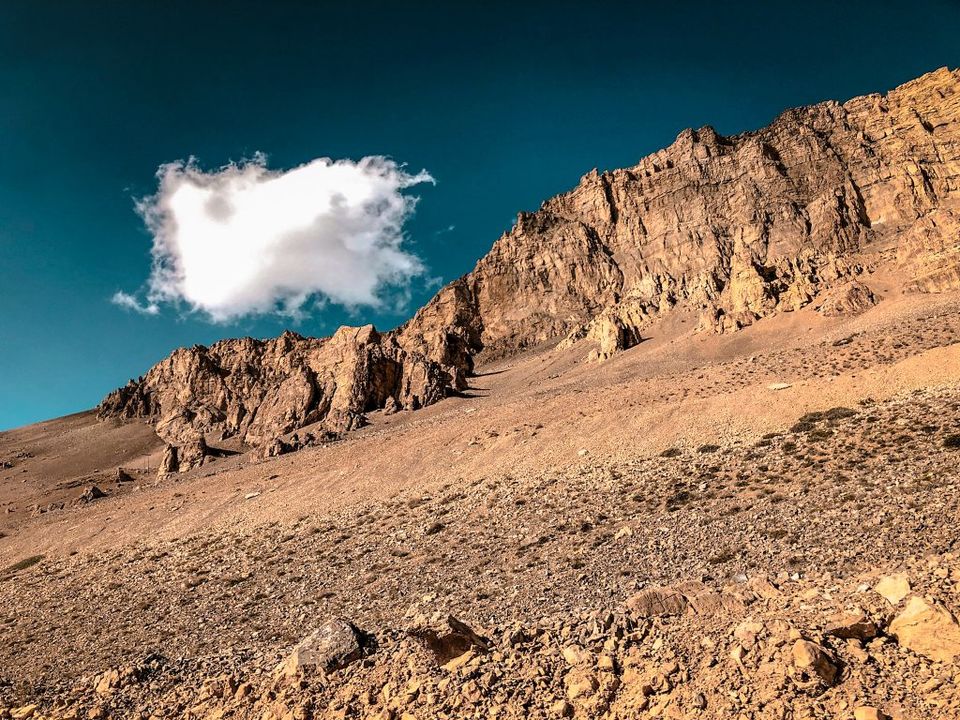 You can interact with the locals, ask about their daily life, their culture, food behaviors or any personal chit chat.
And you can share their civilization among your social media to create awareness.
You can record how you shopped, where you lived and what you ate.
Trust me you will cherish these memories forever just like me who smiles every time I go through these pictures and videos or maybe get teary-eyed.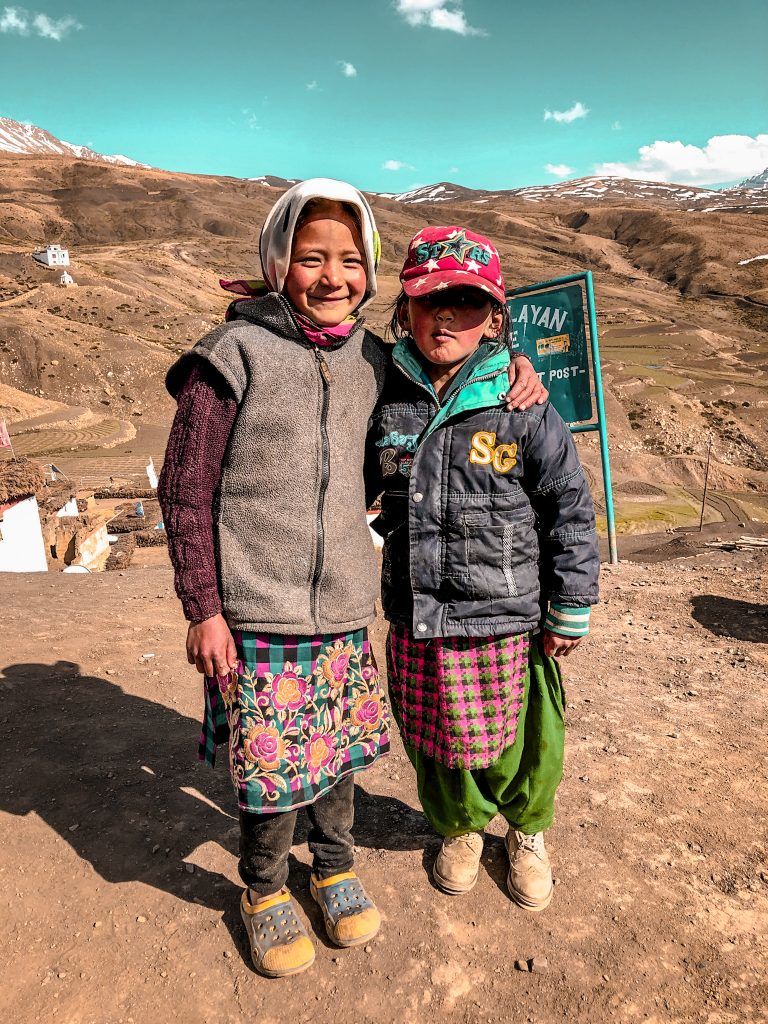 So, that is it for this blog, I hope you found it informative and interesting.
Do let me know in the comment section below which point are you most excited about when you visit Spiti valley? I'll see you again in another blog, until then spread happiness travel more keep smiling #wanderuffles