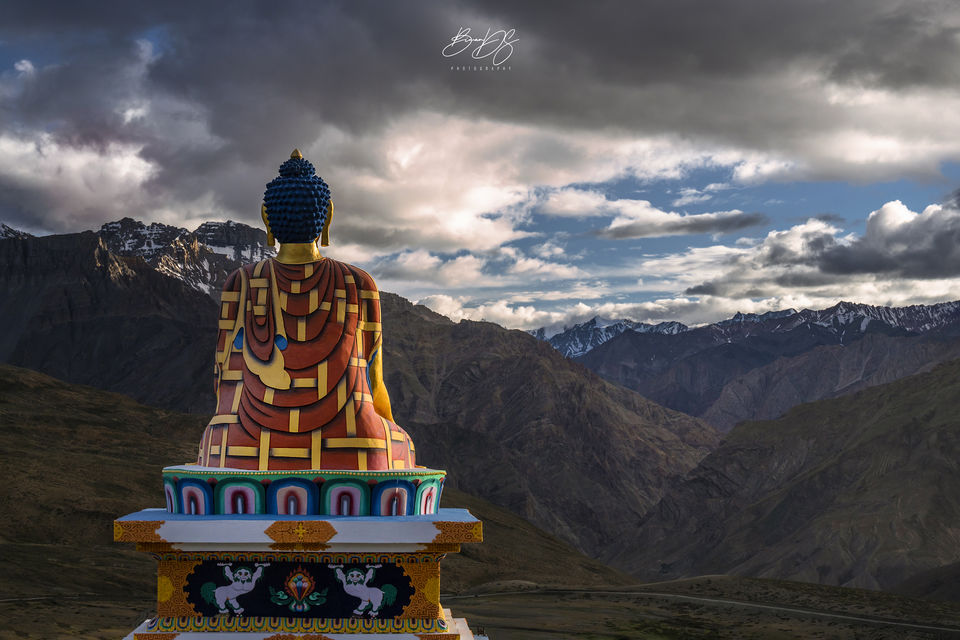 5 months back when I was planning for Spiti in May'2021 I had no idea about the place. First I did my basic research in Google & Youtube then I contacted some friends from Himachal to plan my itinerary. My criteria was to explore Spiti which will not include Kinnaur & Lahaul. As I want to explore those region in different times. After finalizing my base itinerary I contacted a local guy from the valley & expressed my wish to explore Spiti. But from April situation got worsen due to Covid 2nd wave and I have to postposed my plan. After 2months, July 1st week I contacted him again to check whether tourists are back or not. So decided to complete my long pending wishlist. literally in no time he arranged everything for me, specially home stays in those offbeat areas which is very difficult to arrange from our own. We stayed in different village homestays like Mudh, Dhankhar, Maneyongma, Langza, Losar along with Kaza on very first day for acclimatization. Also visited many other villages while travelling like Chicham, Key, Lallung, Komik, Hikkim, Kibber, Guling, Hal etc. 100 surgical masks, Couple of N95, Sanitizer Spray, RT-PCR, disposable bed sheet etc was newly added travel companion thanks to Covid-19. As per my request I got the one of the most experienced driver to accompany with us. Travel during monsoon is always bit risky in Himalaya, but thanks to driver ji we never faced any difficulties during our travel & successfully executed my travel research regarding Spiti from past couple of months. Last but not least Spiti Locals, Cuisines & Culture are as beautiful as the valley. So whenever planning to visit Spiti, don't make it on hurry. Try to spend more time in those villages and interact with locals. You will definitely find more spirit of Life. Points to be noted while travelling to Spiti(any season), try to keep one or two buffer day(s). We had blessings of God that we didn't need to use it in our trip and kept praying for good weather and road condition throughout the trip.
CHANDIGARH TO SOLANG VALLEY
320km, 10hr drive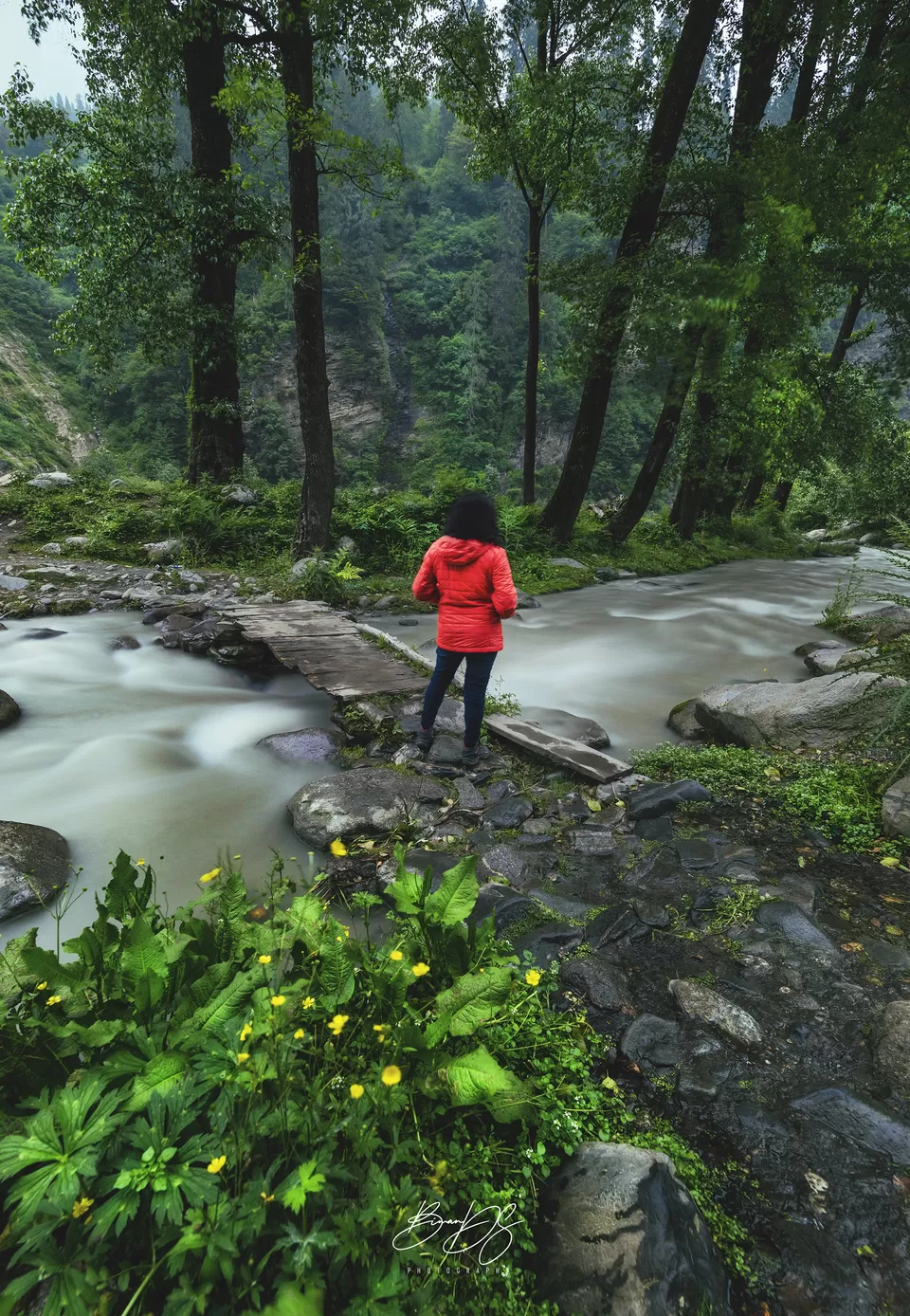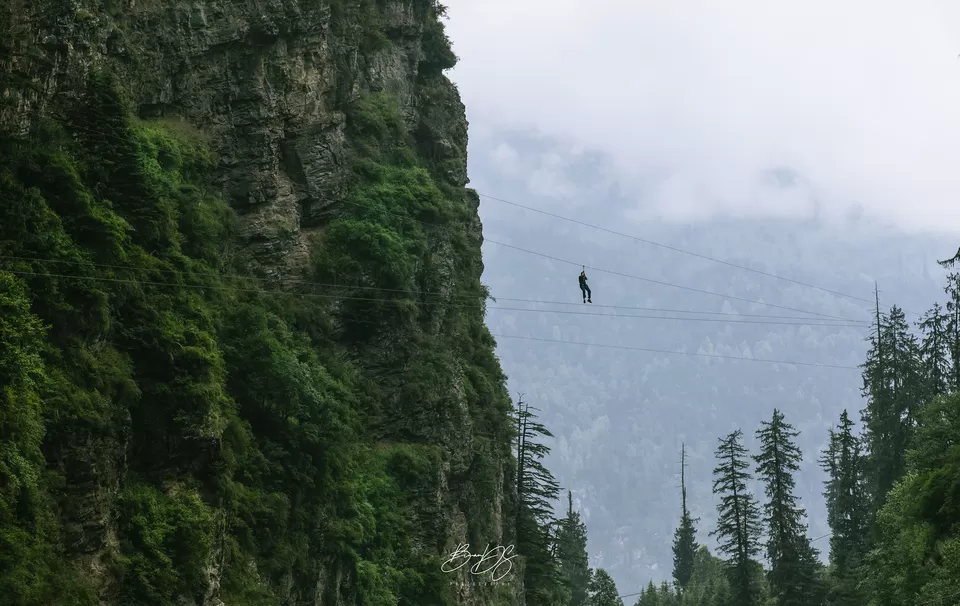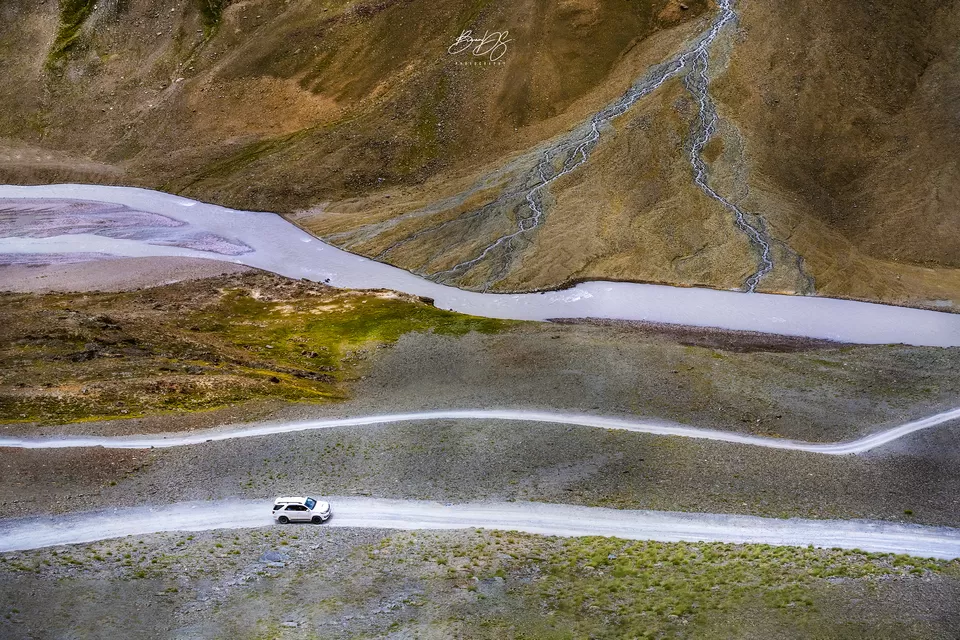 Spiti is such a palce where scenic roads are equally beautiful as the destination. Though Manali to Kaza roads are not in good shape but you will never feel bore by the beauty of Nature.
This frame was taken while driving from Losar to Kibber. In frame you can see Chicham Bridge on the left middle & green patch on top left is Kibber Village. Both places are major tourist attractions of Spiti. You can zoom the frame to see the zigzag roads through the valley, which is leading towards one of the highest village of Spiti, Tashi Gang.
SOLANG - CHATRU - KUNZUM - CHICHAM - KIBBER - KEY - KAZA
180km, 10hr drive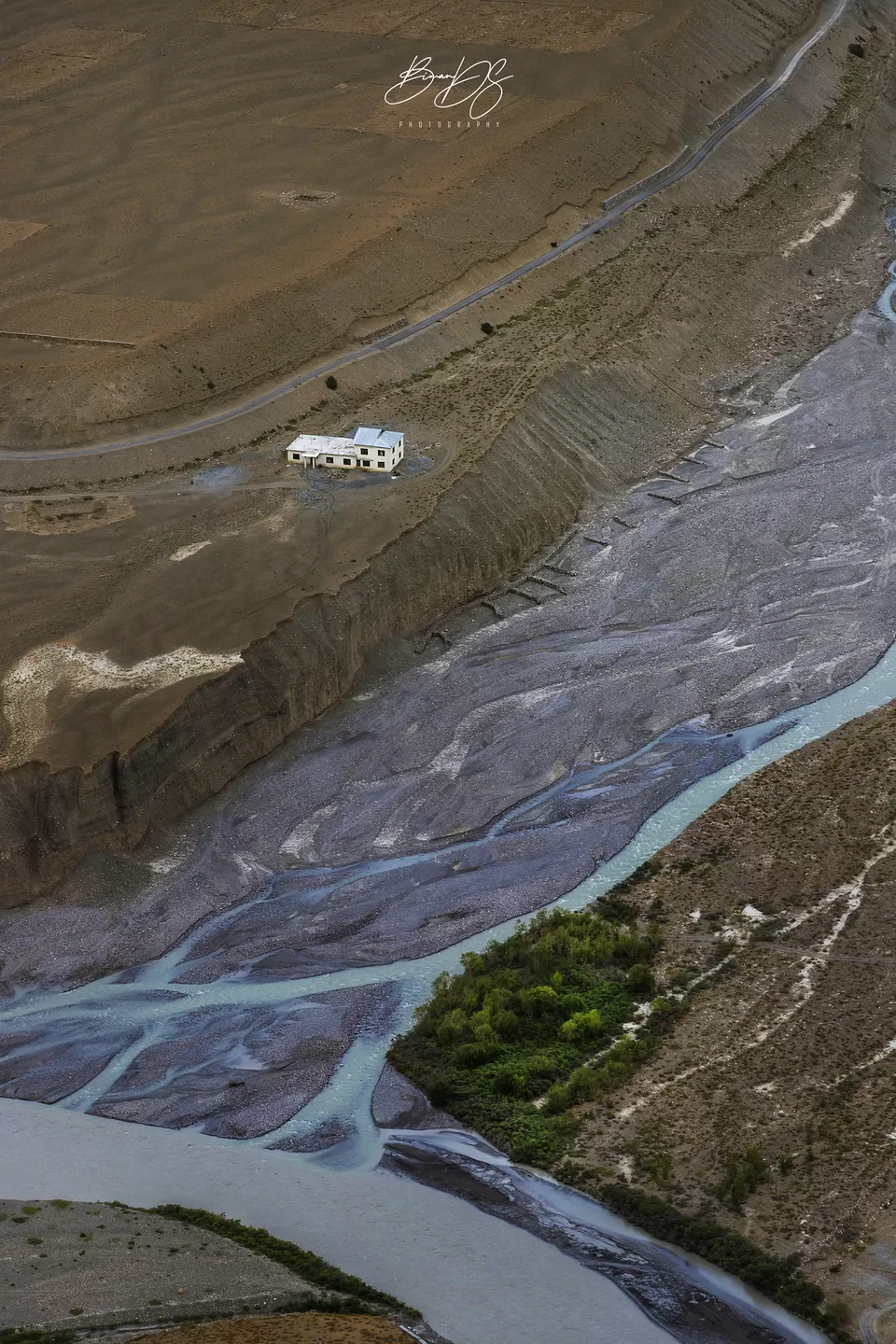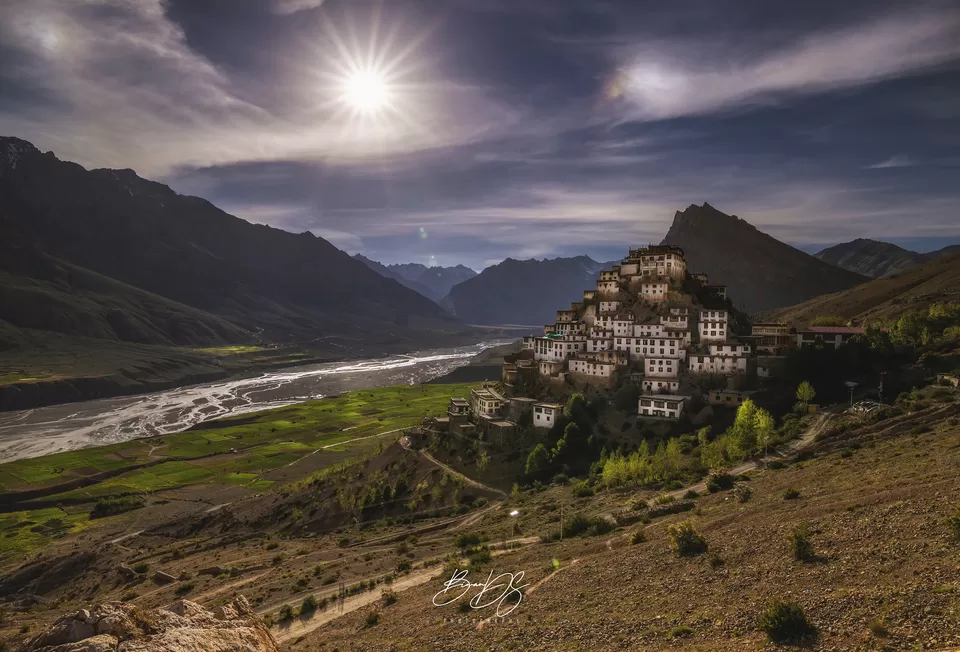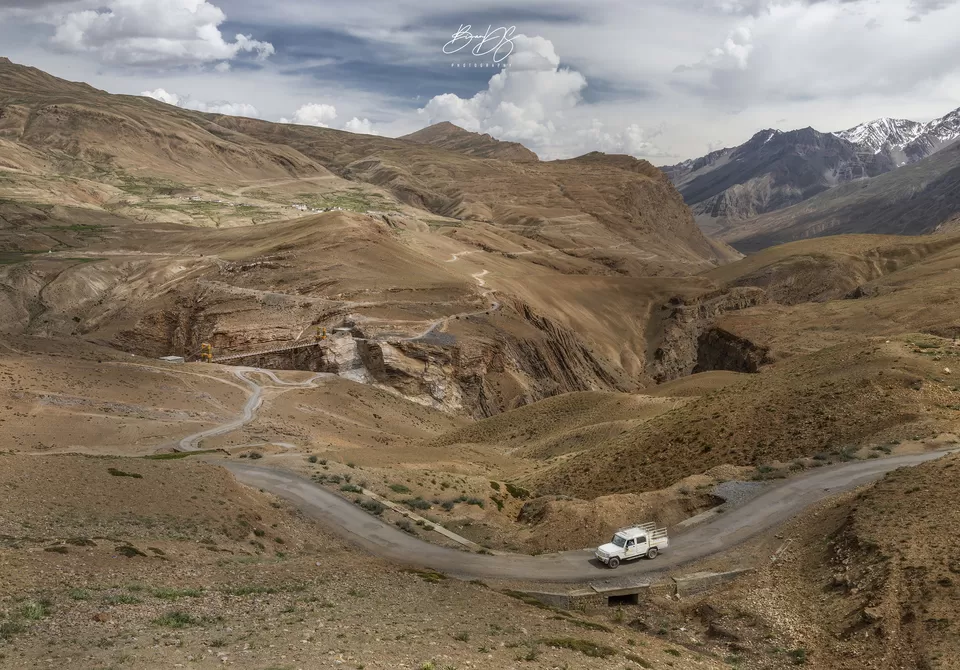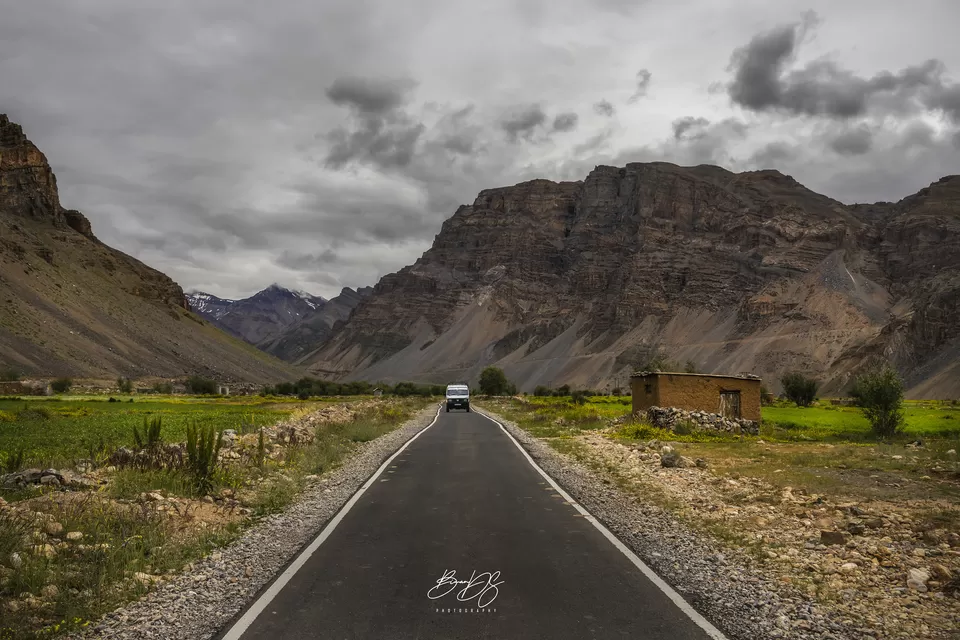 The Spiti Valley Road is one of the toughest adventure roads left on this planet. It's located in a desert mountain valley, high in the Himalaya mountains in the north-eastern part of the Indian state of Himachal Pradesh. But if you did your homework before your travel, I can assure you that the journey is going to be as beautiful as the destination. On Day 2, drive from Solang to Kaza was really adventurous. We visited other major attractions like Key, Kibber, Chicham on that day.
The frame actually take me to SPITI. Key Monastery is the biggest center of Buddhist learning in Spiti Valley, Key Monastery is over 1000 years old. It is the oldest training center for Lamas. It is located at a height of 13,668 feet above mean sea level in Lahaul & Spiti.
Kaza to Mudh Village, Pin valley
3hr, 50km drive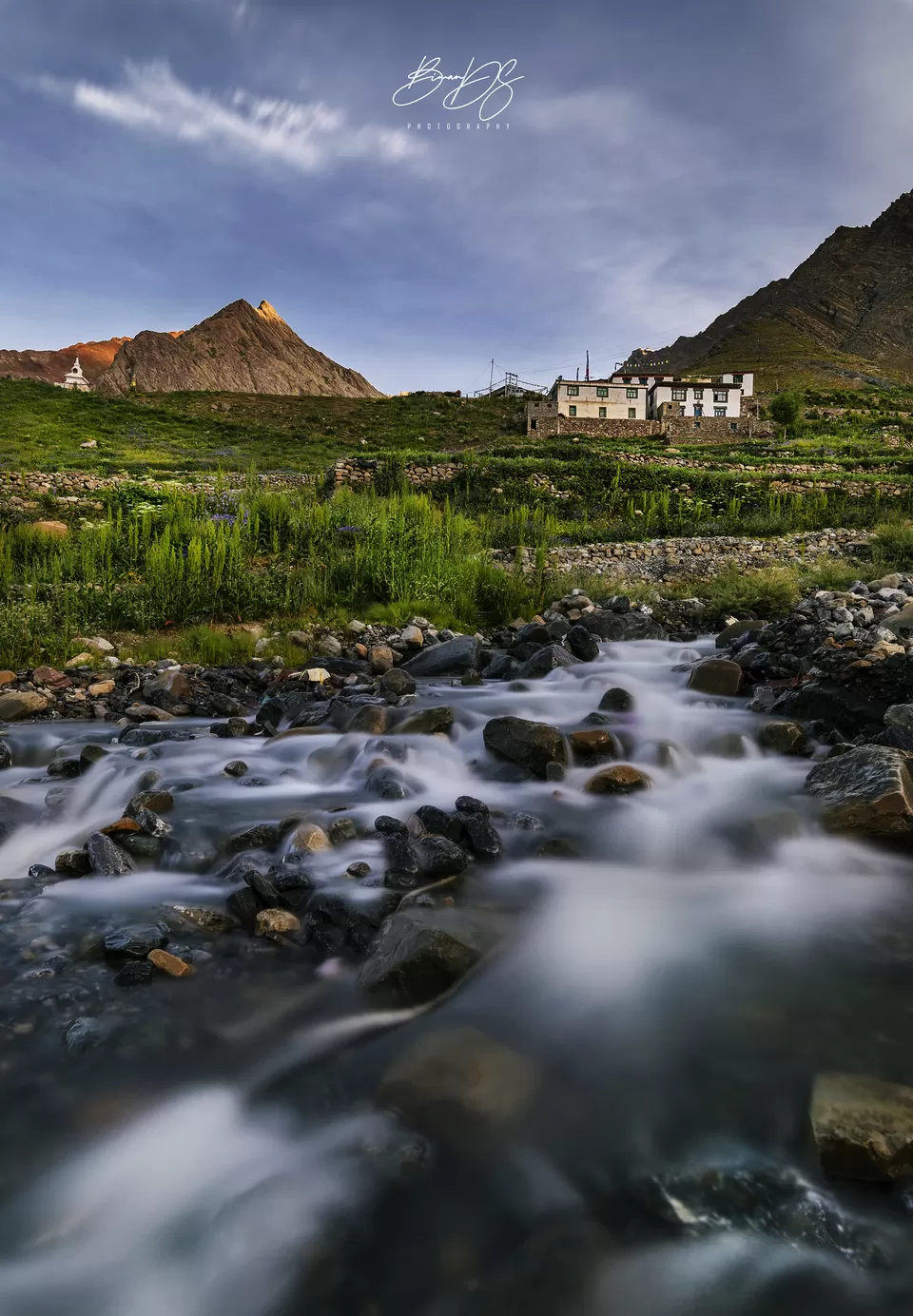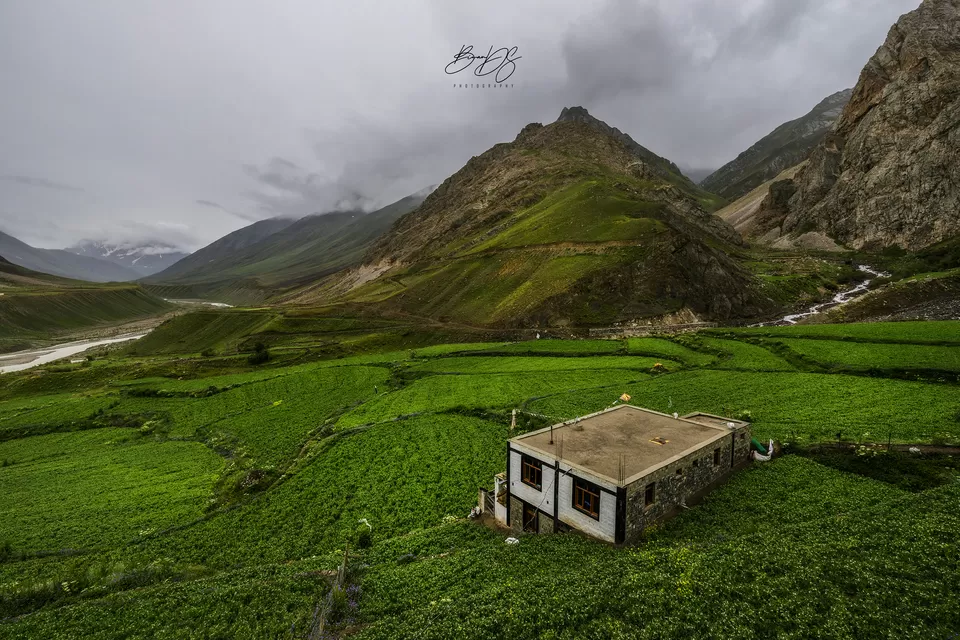 My another wishlist to visit Pin Valley was fulfilled during SPITIfied when I visited Mudh Village. It took 3hours to reach Mudh from Kaza. Mudh village is one of the remotest village of Pin Valley. Having a population of around 150-200 people. It's the starting or ending point of the famous Pin-Bhaba or Pin-Parvati trek. There's a trail that will take you to the Pin river down below the village. You can either ask the local but I figured out the trail myself one early morning. This is one of most picturesque village I have ever seen in my life. Someday I will definitely go back to this village.
Mudh to Dhankar
2hr, 50km drive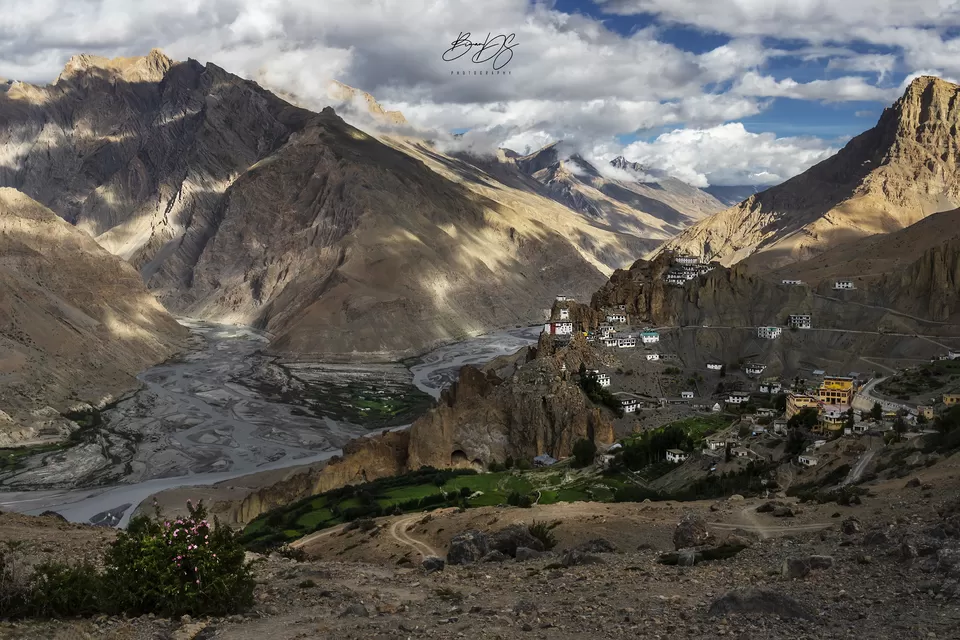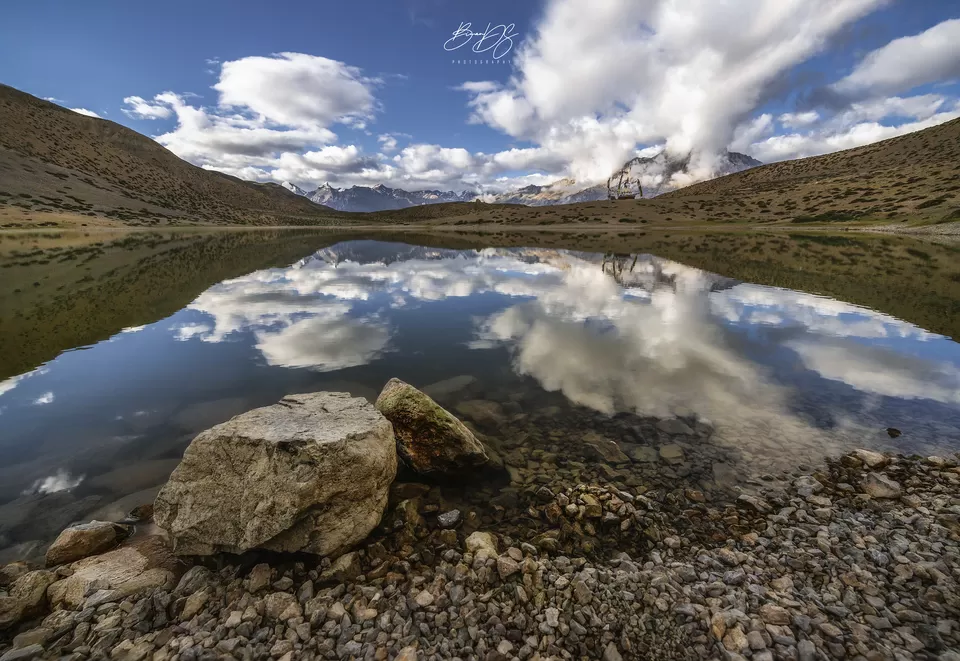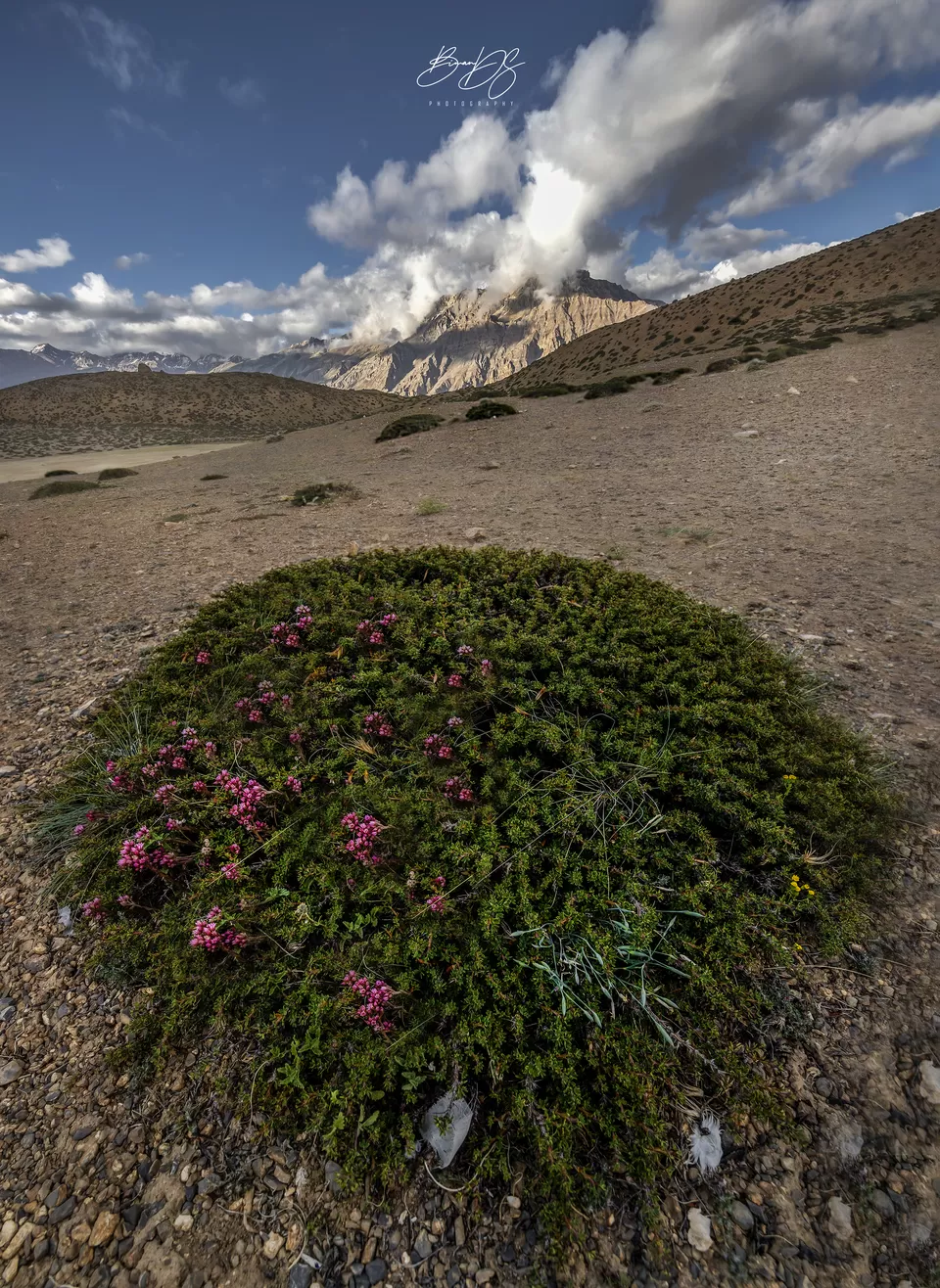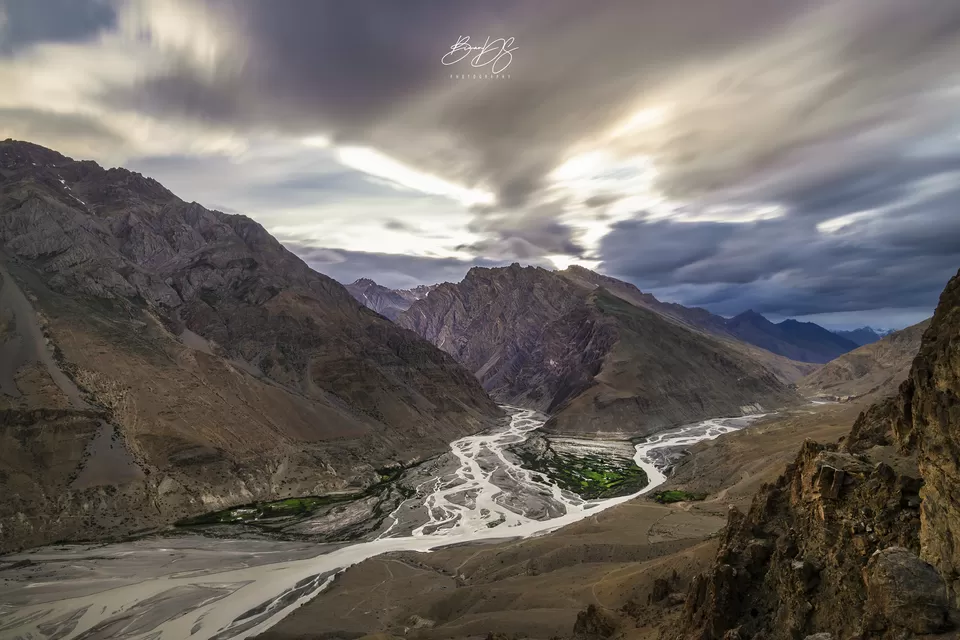 Dhankar monastery is situated at an altitude of 12500 feet is over 1000years old. Dhankar is about 32 KMs from Kaza including 8 Kms of diversion road from Shichilling. It is located at a 1000 feet hilltop much like a fort overlooking the confluence of Spiti and Pin Rivers in Spiti Valley.
Dhankar Lake Trek (3hr trek updown)
For me the biggest highlight of my Spiti trip was Dhankar Lake trek ❤️ Dhankar lake is situated above the Village of Dhankar at the height of 13570 feet in the middle of hills. I asked to some local people about the best route to reach there. As per them, one man made trail is already there which is around 2.5km to reach the sacred lake. I started 5AM for the short trek & took around 70mins to reach the lake from Dhankar Monastery. I spent more than 1.5hr around the lake and come back to my homestay by 8:30AM. During entire time span I was the only human being present, who explored the Lake that morning.
Dhankar to Maneyongma
18km, 1hr drive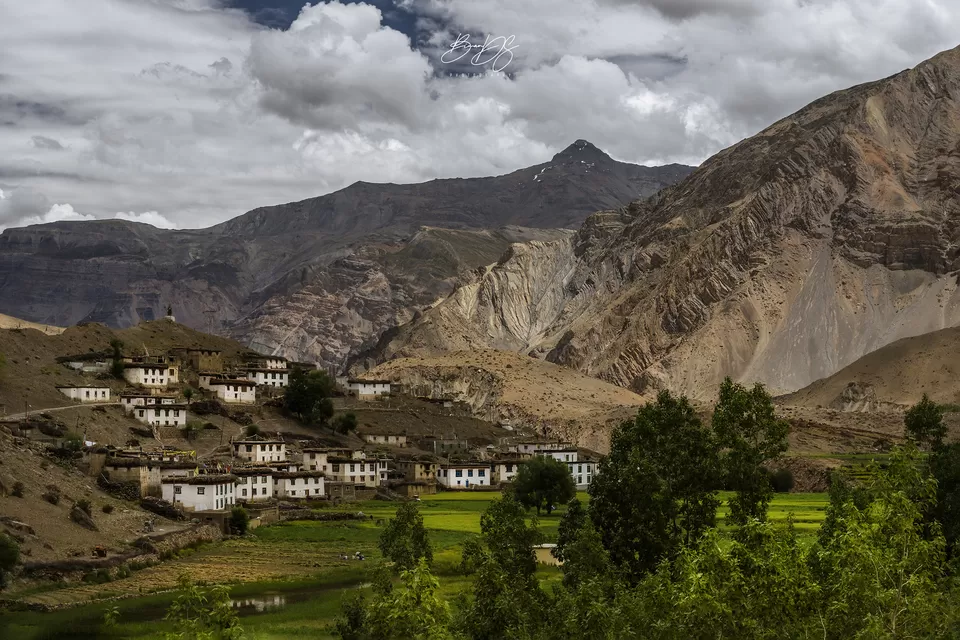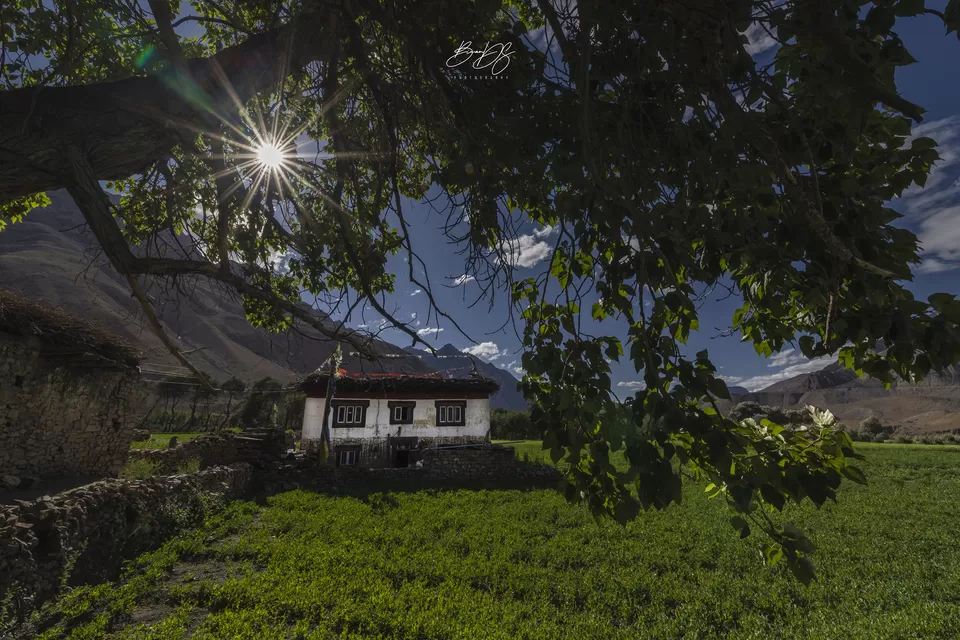 Yes, actually you won't find that much info about this village in Google. Just couple of days before our travel Lara ji suggested this village stay, to use our buffer day in my itinerary. And it turned out to be the most pleasant homestay in our trip
Mane village is divided into two parts: Manegogma and Maneyogma. Earlier, both these villages were part of the same village, however some flash flood destroyed it a decades ago. After the flood, the village got divided into two – Manegogma which means the lower Mane Village, and Maneyogma which means the upper Mane village. Our stay was in Jeet homestay in Manegogma.
Mane - Kibber - Komic - Langza
30km, 5hr drive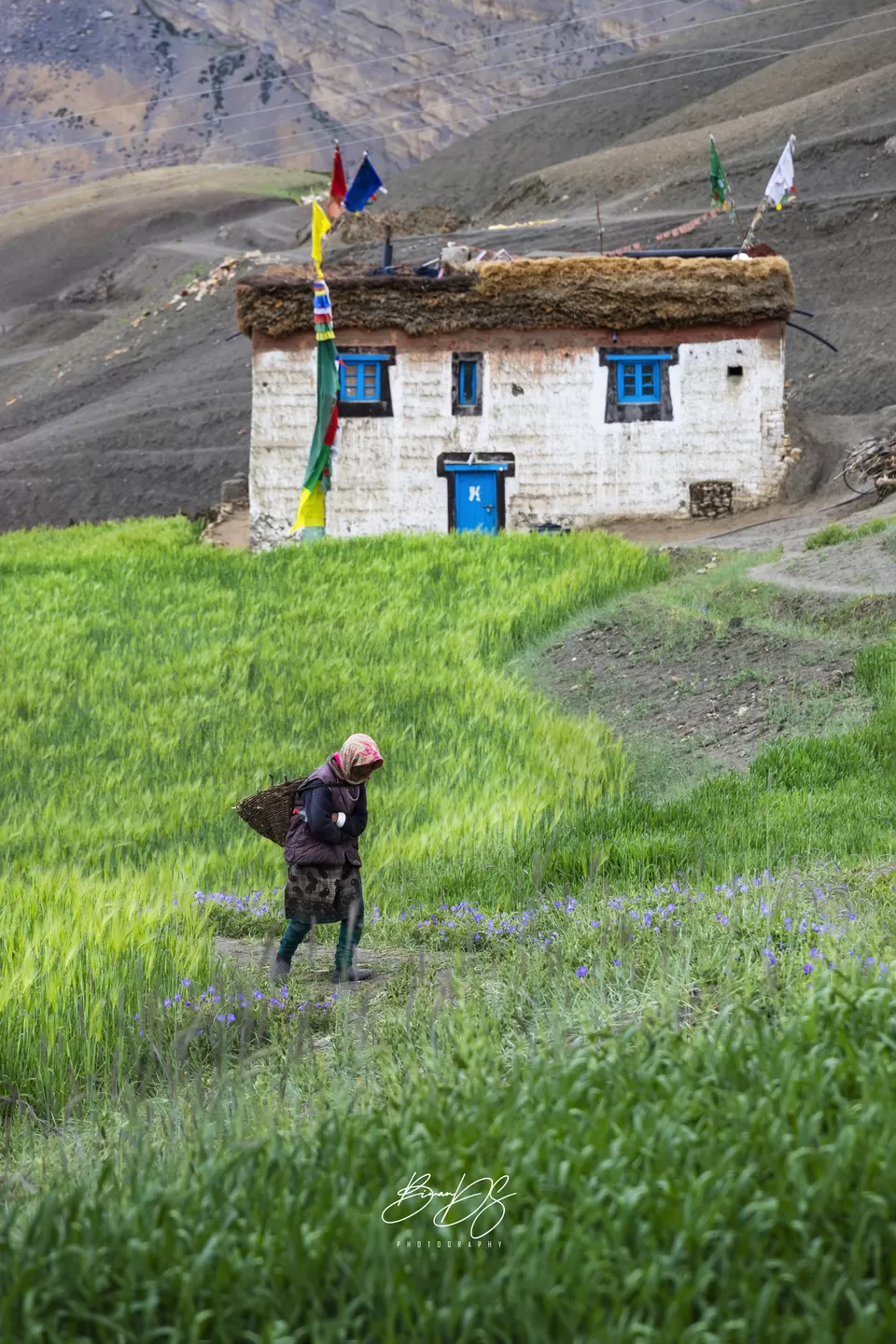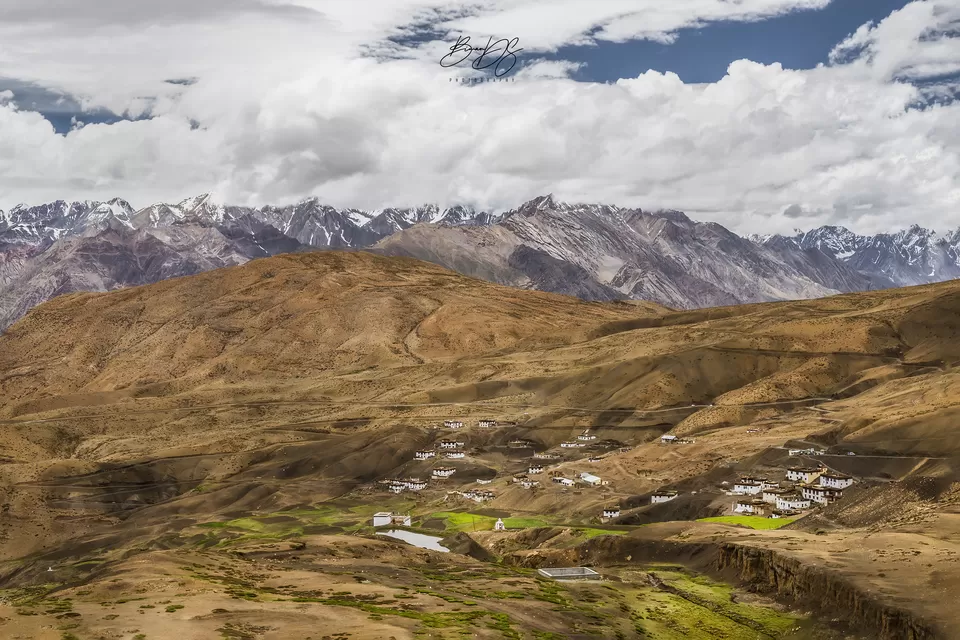 It's a quite special day, when you fill our diesel from World Highest Petrol Pump in Kaza, then sent few Postcards to our near and dear one from World Highest PostOffice in Kibber, then Having lunch in World Highest Village connected with motorable road in Komic. After spent enough time in each place with mindblowing view from the roads.
While working on my itinerary, first village name came in mind was Langza. This village is located at an altitude of 14500 feet. Spiti villages are geographically demarcated into upper and lower parts. Langza is no exception, lower part of the village is termed Langza Yongma and the upper one is Langza Gongma.
Finding a marine fossil at the Himalayas is one of the most unexpected and exciting things to do at Langza. It's my pleasure to hold some of them in my own hand is a kind of experience, I will remember those 15million old fossils till my last breath. Major attractions Langza are a massive statue of Lord Buddha guarding the hamlet. Also the Langza village in front of the Chau Chau Kang peak adorns its landscape majestically.
Langza to Losar
70km, 3hr drive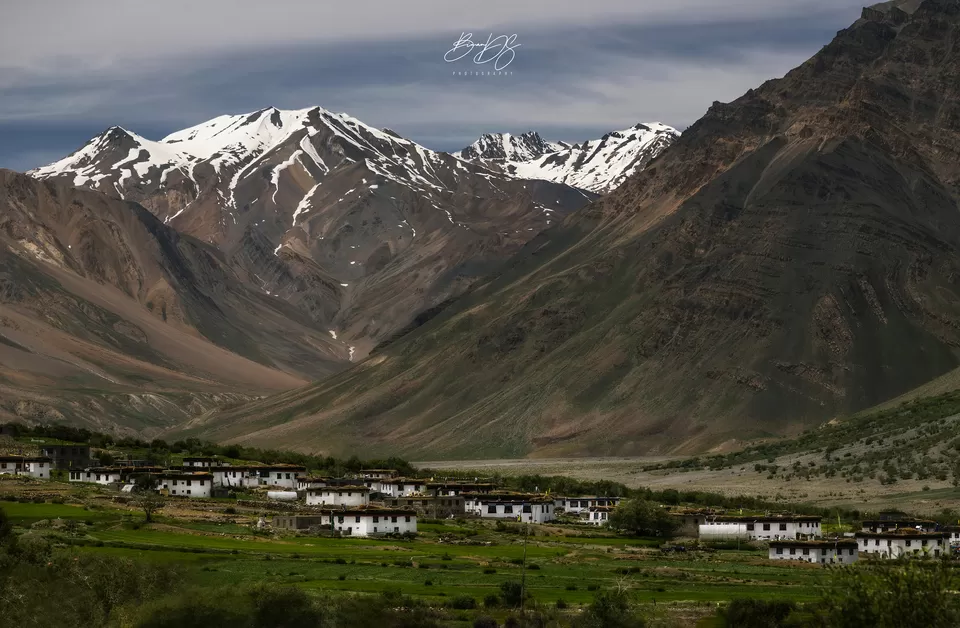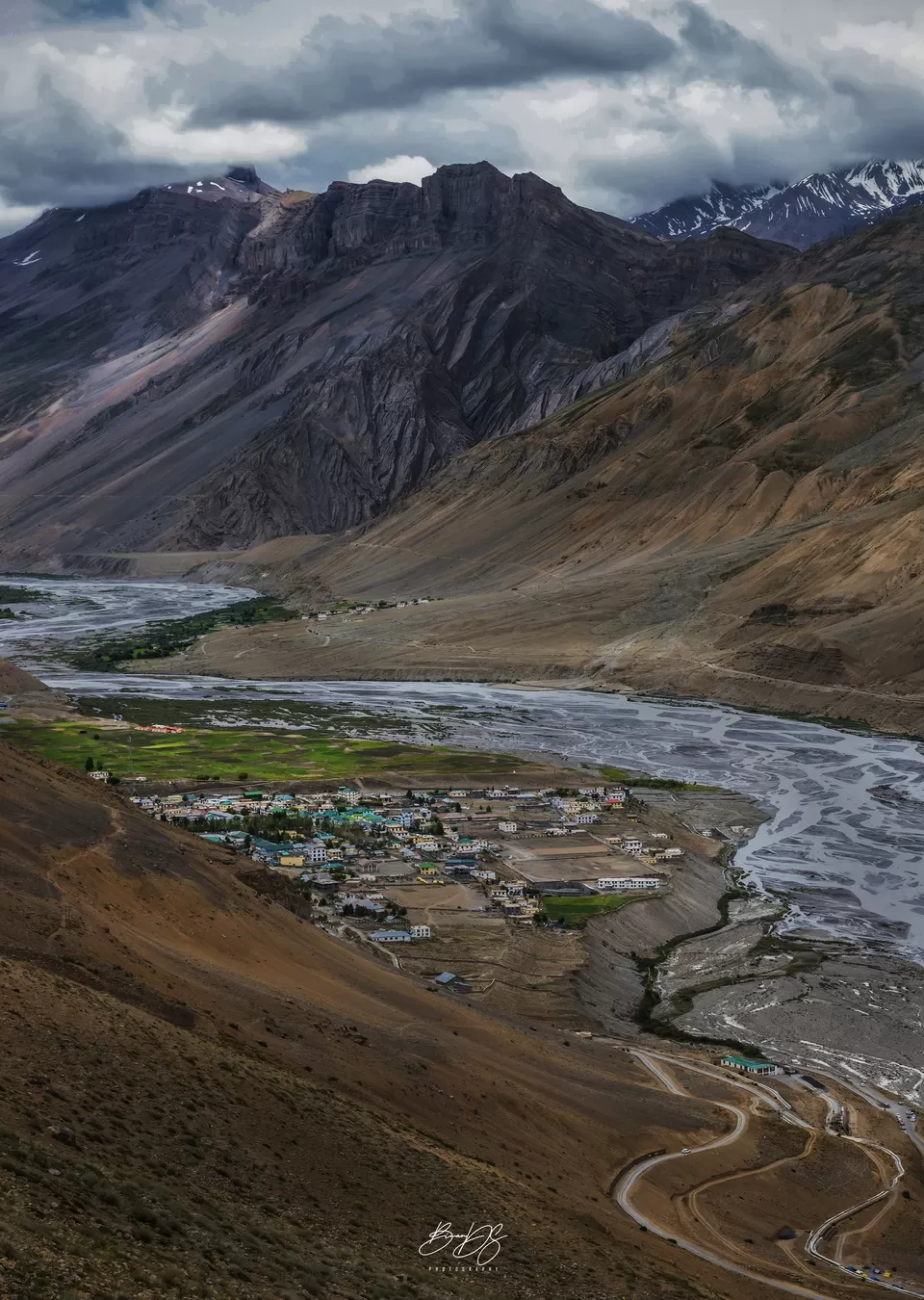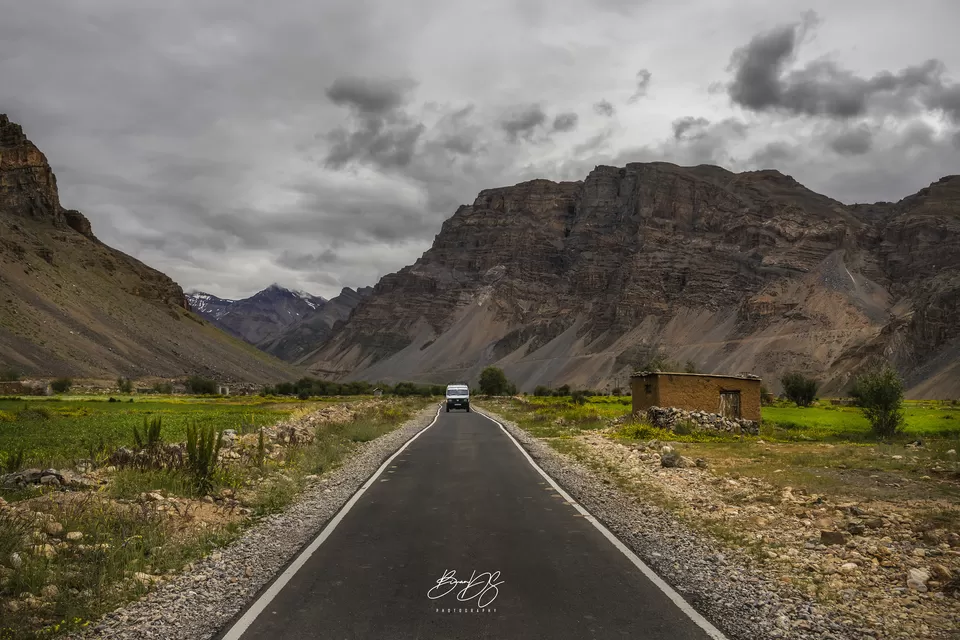 The best road you will drive on that day. Time to stay last village of Spiti. Losar is located at an altitude of 13400 feet above sea level in the extreme end of the Spiti Valley, which is much similar to Ladakh in appearance. There are magnificent mountains, stunning Spiti river that can spellbind any tourist with its unparalleled beauty. Again this place is relatively unexplored, with various scenic spots and each has a uniqueness of its own.
Losar to Chandratal
50km, 4hr drive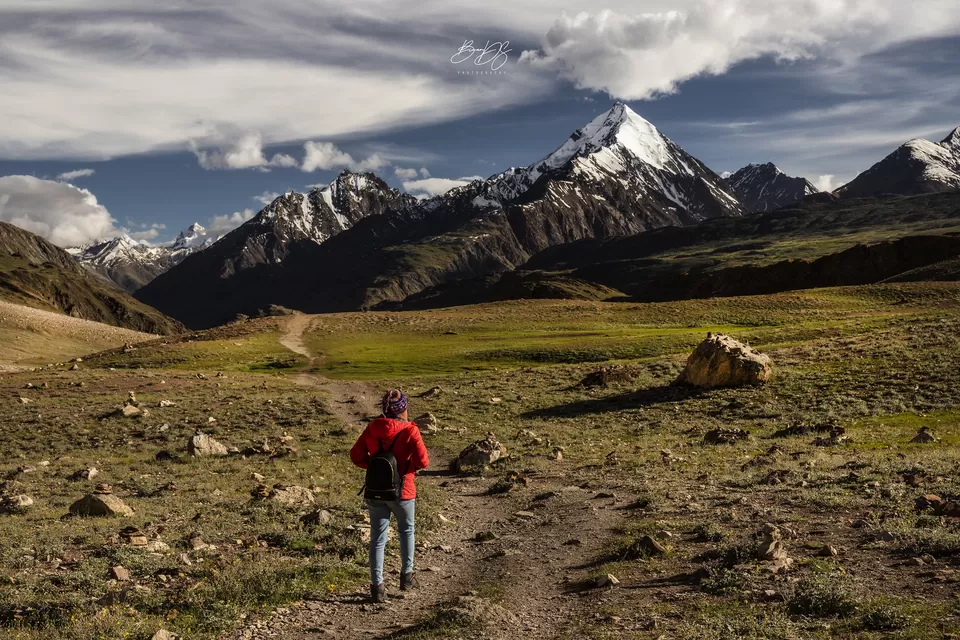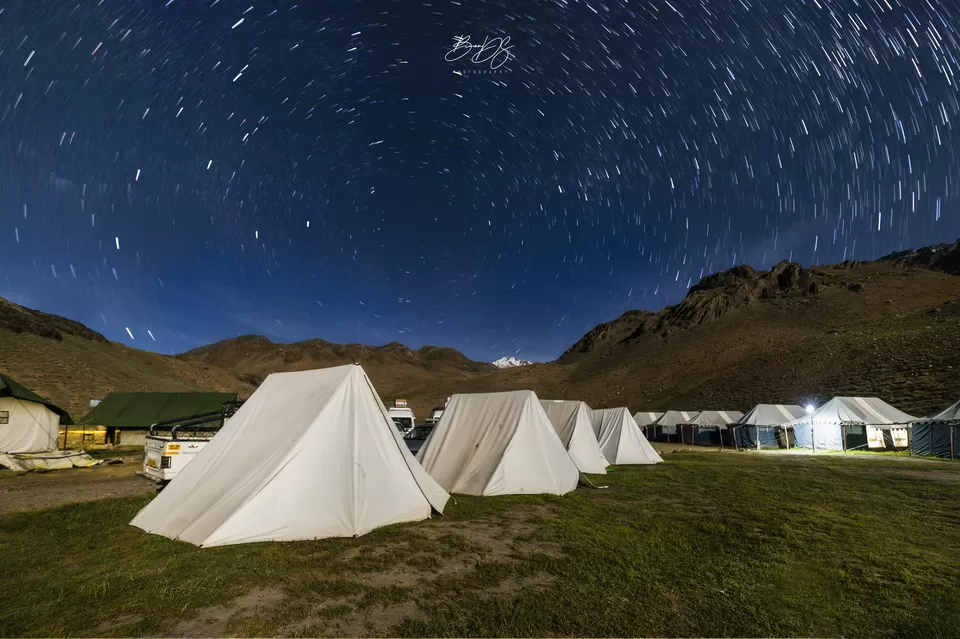 Never trust Google information on this road. The horrible road will continue till Chandratal. And you need to make sure you start early on this day. Otherwise water levels of Nala will be high. Kunzum Pass and Mata temple is major highlights on the road.
A lake which doesn't need any introduction. Chandra Tal is the most charismatic lake I have seen in my entire life. Chandra Tal or Chander Tal or Moon Lake is a barren but beautiful lake located at an altitude of 14100 feet in Himachal Pradesh. It comes under Spiti and Lahaul district of Himachal Pradesh and is situated at a distance of 6km from Kumzum Pass. We stayed in beautiful tent which is 3km away from Chandratal.
I have not visited Moon, but have spent night at Moonland. It was a chilling night with 3°C-4°C and my last day in Spiti. Yes I was bit tired after all the exploration, had roamed around 70KM in last 8days(as per my tracker) still it was not possible for me to keep myself warm inside Tent. A fullmoon night in moon land is something special. You don't need any headlamp or torch to explore those areas. A night to remember.
Chandratal - Batal - Chatru - Manali
110km, 6hr drive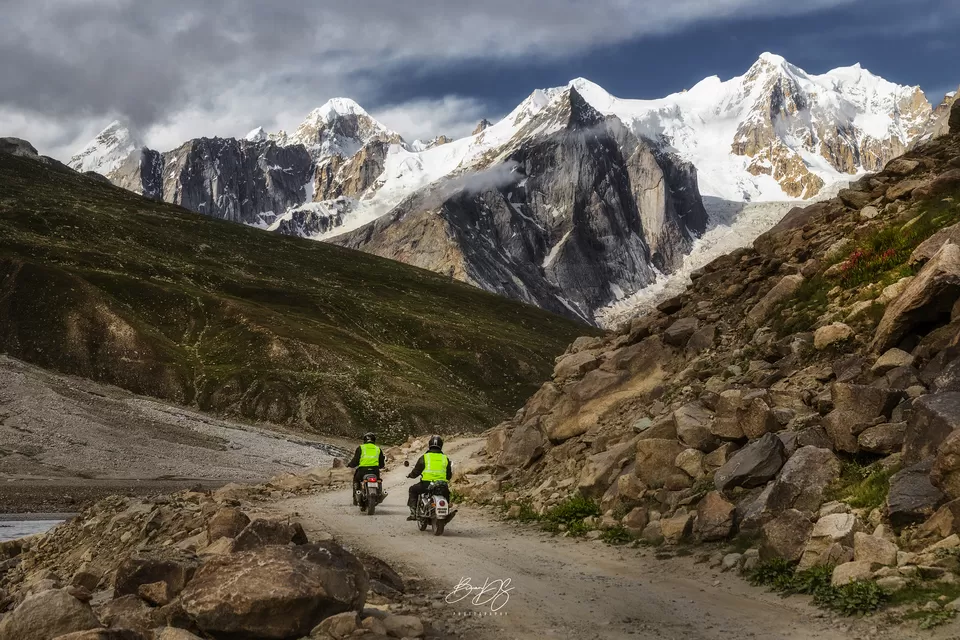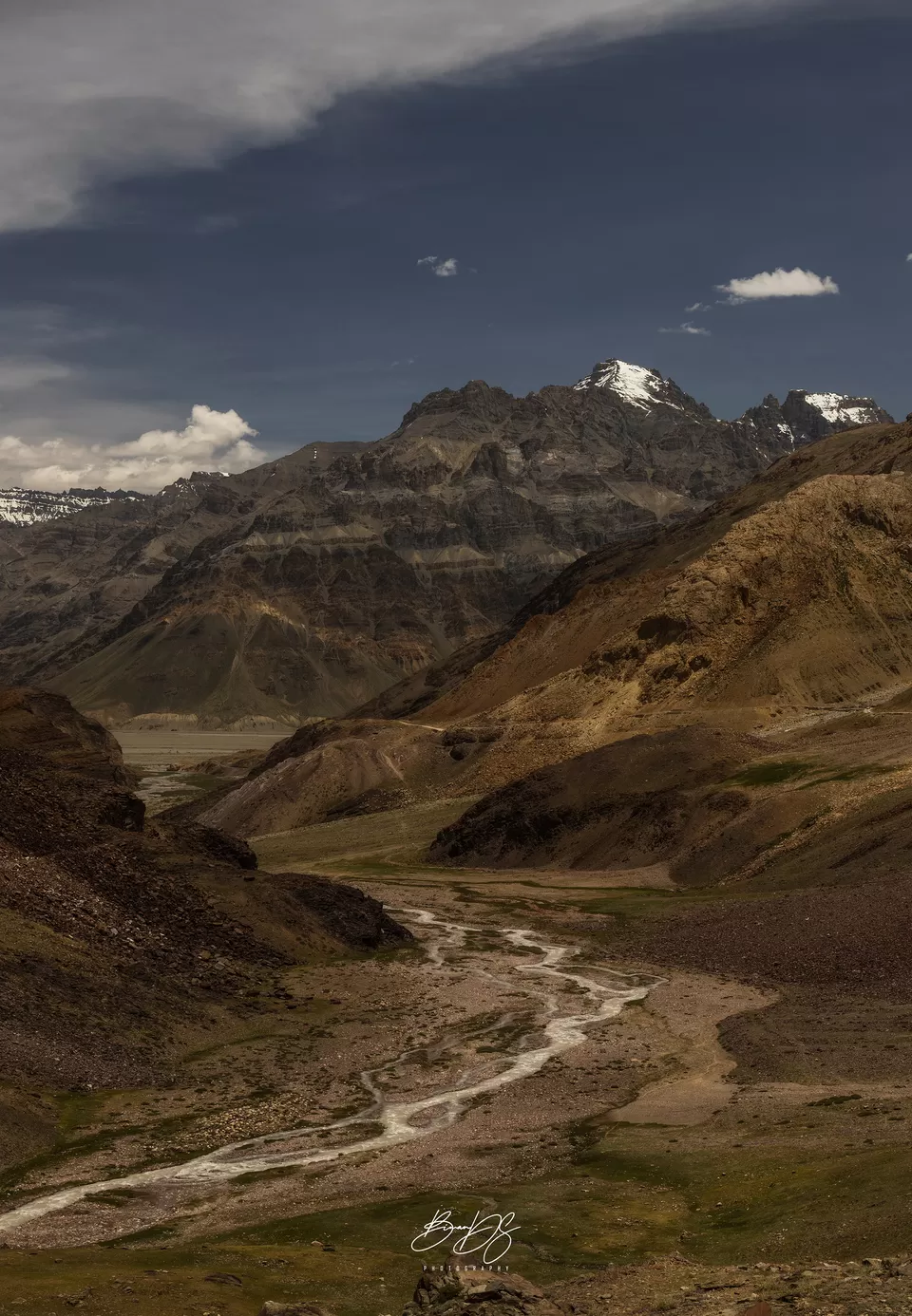 Again the roads are adventurous, risky but beautiful. It is advisable to start early so that Nala's water will be less. You may have to brunch in Batal or in Chatru. Both place are equally beautiful. Interested people can visit Sissu on the way to Manali. You may enjoy Manali market on that night, and recollect your memories of the wonderful trip.
Manali to Chandigarh
300km, 10hr drive
Time get back to home. Manali to Chandigarh may take 10hrs, so plan accordingly. Spiti is not a place, it's an emotion. And I have that now. I really thankful many people who actually helped me to plan and execute one of my dream trip. Wish my experience will help you to explore Spiti as well. I also have a photo stories in my instagram profile. You may enjoy that too. Thanks for go through my Spiti experience.