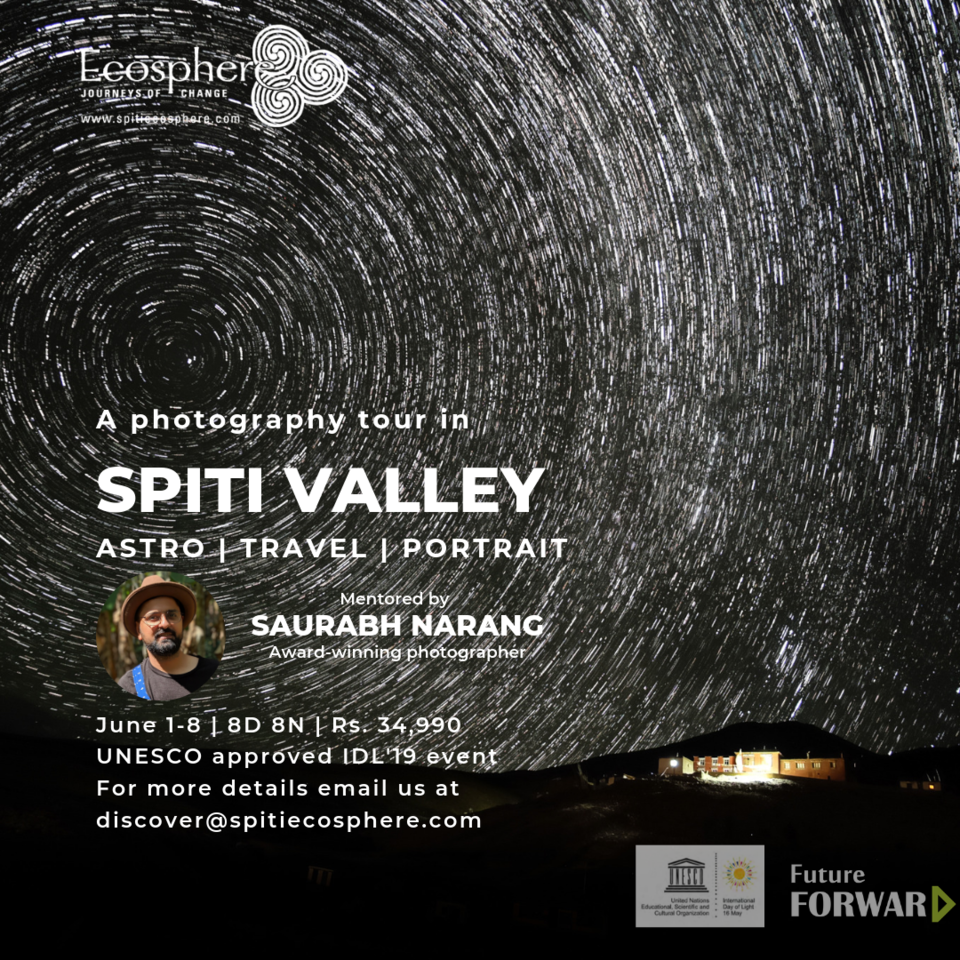 Dear Friends,
We are excited that our fabulous Spiti Photo Tour for a Cause is now open for registration! This is a UNESCO approved International Day of Light Event and I will be leading a group on June 1-8, 2019 at the World's Highest Village at 4,587m.
You can find full details/itinerary of this tour here.
As many of you know, Spiti Valley is very close to my heart and I have been photographing it for 5+ years. I discovered Spiti through my friend, Ishita Khanna who runs India's most reputed responsible tourism company - Spiti Ecosphere. Together, we are excited to share the inspirational people, beautiful places, and hidden gems that we know and love, experiences one would never have travelling alone or on other tours. I have carefully and passionately planned every last detail of this tour myself and it is all about how I love to travel with my camera - stunning places, fascinating people, beautiful home-stays, delicious food, extremely minimal, smart, sophisticated, honest, fun and adventurous.
Spiti Valley is transformative and this is so much more than just a photography tour. For the last two years, we have been running this special tour for photographers at all levels and have raised Rs. 5lacs+ to light up some of the remotest villages in the world. Previous tours have supported social projects in the valley to fund girls education, to install lifesize art installation to save Spiti from plastic water bottles #ILoveSpiti, and to install a solar water pump in a remote village 'Pangmo' under my project #Create4Cause. If you have ever wanted to experience Spiti Valley in a truly special and unique way, then join us on this creative journey of change.
Testimonials: WHY THEY LOVE SPITI PHOTO TOUR FOR A CAUSE
Besides awesome photography, you will also learn to create magical micro videos using time-lapse and cinemagraphs which captivates the social media audience to deliver real engagement and business results and is used by top brands to increase their digital presence. Sharing some of the micro-videos projects for your quick reference below:
Reebok Classic | Seashell Resorts | Farmstay

Please email at discover@spitiecosphere.com to register. These spaces may fill very quickly. We would love to have you join us on this truly unique experience!
You can find full details/itinerary of this tour here.