The inception of word "voluntourism" can be traced back to the creation of the peace corps in 1961 and also other well known events include "The boom of study program"(1970's), (1980's),Volunteer vacations(1990's) and corporate social responsibilities (1990's)
The term voluntourism is portmanteau of volunteer and tourism. The trend voluntourism and volunteer travel increasingly popular in modern era and one of the trending segment under the umbrella of niche tourism And when it comes to academic's point of view we consider the same segments as Internship
1)Global Himalayan Expedition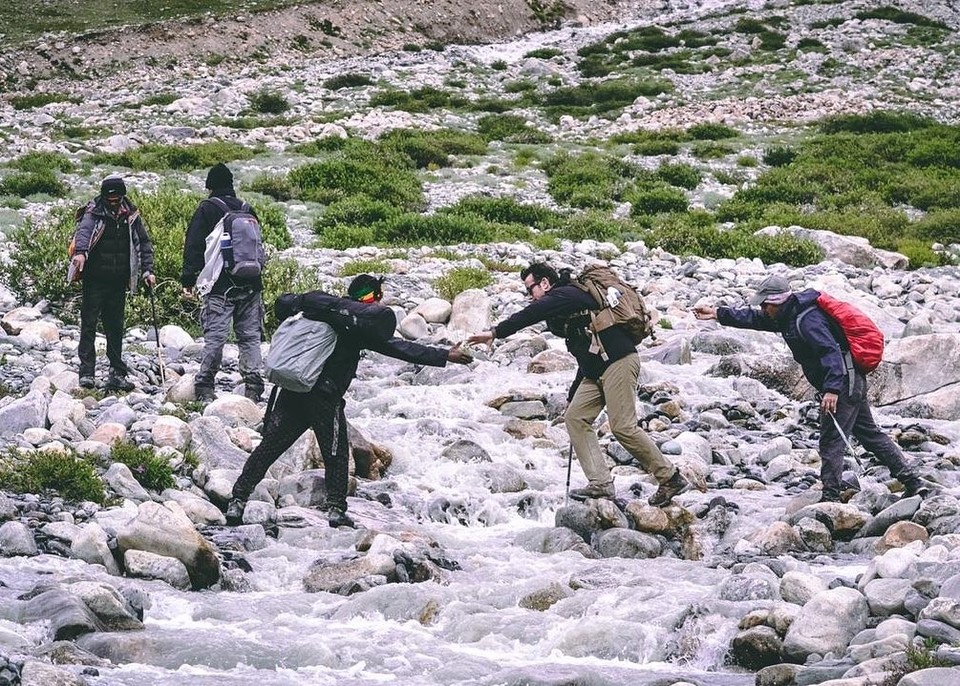 The Global Himalayan Expedition (GHE) is an initiative with social impact in the Indian Himalayas that leverages tourism and technology to provide clean energy, digital education, connectivity, access and livelihood creation opportunities to remote mountain communities.
In 2013, the Global Himalayan Expedition initiative (GHE) was founded by Paras Loomba in Ladakh to expand access to electricity for the area's remote Himalayan communities by leveraging tourism as a model to provide their villages with electricity.
The GHE offers tourists the opportunity to travel to the most remote reaches of the Himalayas, while having a tangible, positive impact on the lives of local communities through expanded access to electricity. GHE offers a life changing experience for visitors and local indigenous communities through its expedition approach
For more details check : https://www.ghe.co.in/
2)Himalayan Ecotourism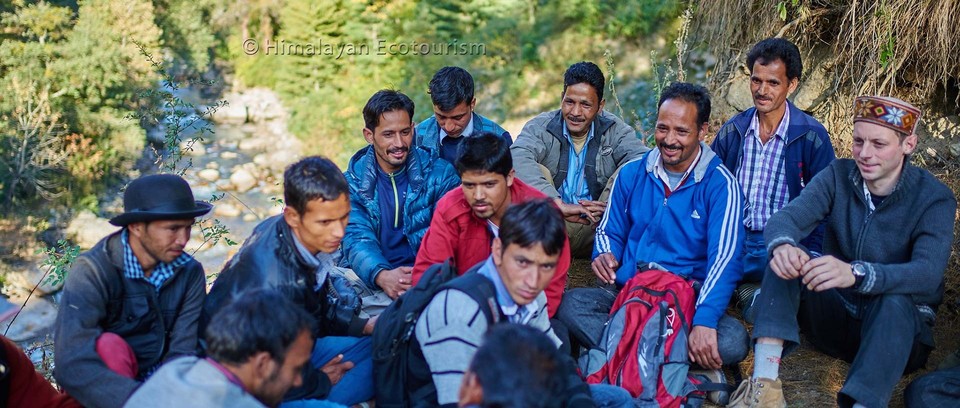 Himalayan Ecotourism is a social enterprise based in the Tirthan Valley, Kullu District of Himachal Pradesh. The organisation offers treks and other nature-centred activities in and around the Great Himalayan National Park. Himalayan Ecotourism aims at Conservation of the Himalayas and empowerment of the local community, with a focus on women and HET believes offering ecotourism services is a way to meet a certain level of financial independence to work towards our social/environmental objectives.
The Himalayan Ecotourism has chosen a cooperative model to function as a social enterprise. 65 locals who were employed on daily wages basis as trekking staff earlier have joined the "GHNP Community-Based Ecotourism Cooperative society" and its model project to several social entrepreneurs
One can Intern or volunteer with several works as listed in website
For more details check : https://himalayanecotourism.com
3)Ecosphere, Spiti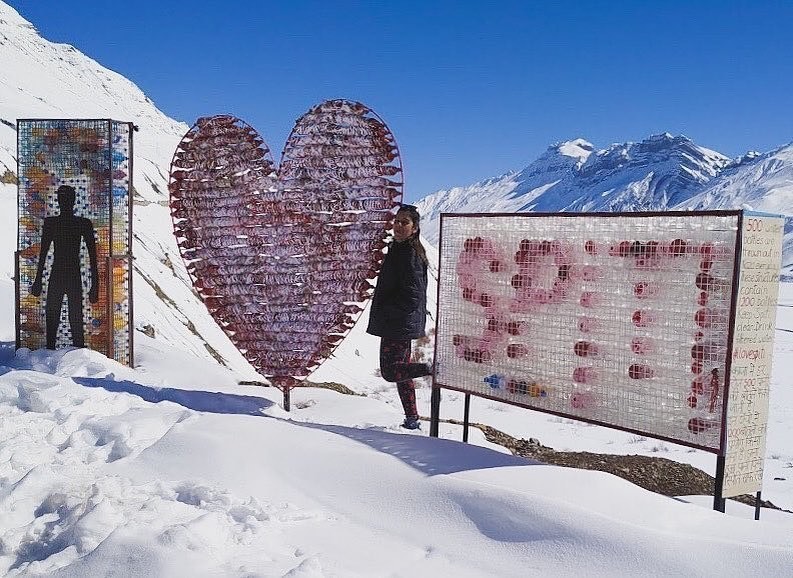 Ecosphere is a social enterprise which is a collaborative effort of the local community of Spiti and professionals from diverse backgrounds, with a wide spectrum of skills and experience, effectively spanning the bridge from the general to the niche.
Eco sphere focus is to create sustainable livelihoods that are linked to nature and culture conservation. As a social enterprise it is organisations mandate is to address the triple bottom-line of conservation, development and economies, which also forms the very foundation of genesis.
Ecosphere offers a versatile range of travel programs and experiences that integrate the various facets of Spiti and offer the traveller a unique and exclusive insight into the numerous mystical and hidden aspects of Spiti Valley.
For more details check: http://www.spitiecosphere.com/
4)Equations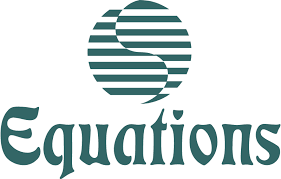 EQUATIONS is a research, policy, and advocacy organisation working on tourism and development issues in India. Equations work has focused on the economic, environmental, social, cultural, political and administrative impacts of tourism particularly on people living in and around tourism destinations. The firm collaborate closely with organisations and peoples movements, to influence people-centered forms of tourism & policies that ensure significant local benefits and take into account the negative impacts of an unbridled growth of tourism.
Intern/Volunteer with EQUATIONS is committed to providing capacity building and learning opportunities to students both domestic and international to gain a critical perspective about tourism and its impacts by interning with us.
The main focus of the internship is expected to be on issues connected with areas of work and priorities. Equations do make serious efforts to match this with the intern's skills and interests as well. Equation also offers volunteering options Volunteer work has ranged from helping with Organisation Development to sorting out our news clippings, to proof reading our documents, helping with our website and helping us develop a data base of all our contacts.
For more details check: http://equitabletourism.org/
5)Kalinga Centre for Rainforest Ecology (KCRE)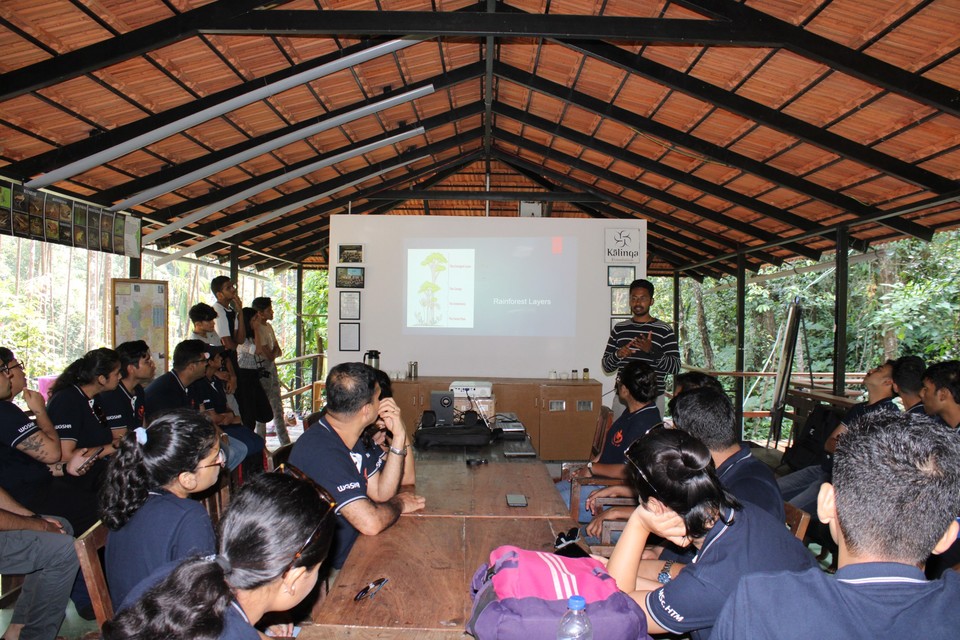 Initially,KCRE was a label under which we conducted camps in Agumbe and at various places around Agumbe (such as Someshwara and Kuppali, among others). In 2013, KCRE established its camp site in Guddekere, about eight miles north of Agumbe, and conducted its first camp there in March.
KCRE started the scientific Training on Reptile Management (STROM ) In Jan 2012. Series of workshops were held to help amateur snake handlers and rescuers learn correct and ethical methods of snake handling.
KCRE believes in collaboration as a way to reach people from diverse backgrounds. Organisations with expertise in the fields of Adventure, Wildlife, Experiential learning, Wildlife photography and Environmental Education work closely with us.
Firm has collaborations with World Wildlife Fund (WWF), Woodyadventures, Naturemates, Nomads, Darter Photography, Amoghavarsha Photography, Birdwing Travel and Photography, Chennai Trekking Club, Bangalore Mountaineering Club, Mumbai Travelers and more.
Main focus at the Kalinga Centre for Rainforest Ecology is to open doors of opportunity to people irrespective of professional or educational backgrounds to learn scientific tools of conservation through workshops and camps. KCRE serves as an entry point where one meets nature, experiences its beauty, understands the harmony, get educated, realise one's stand and makes a conscious decision to act green.
For more details check: https://www.kalingacre.com/
6)World Wide Fund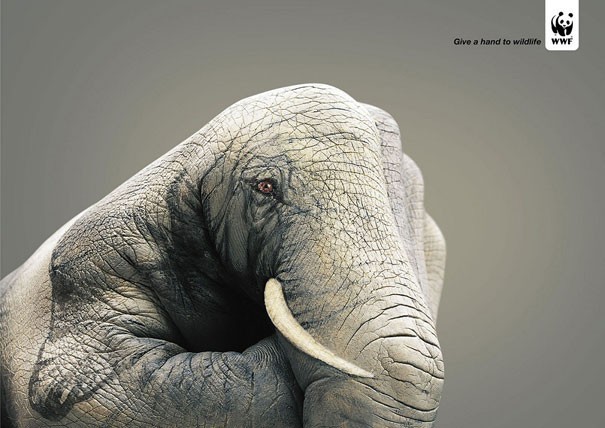 World Wide Fund for Nature-India (WWF India) was founded with the express objective of ensuring the conservation of the country's wildlife and natural habitats. It was set up as a Charitable Public Trust on 27 November 1969.
It was then known as the WorldWildlife Fund India, much before the terms 'wildlife' and 'environment' had caught the attention of the government or the public. Throughout the seventies and eighties, WWF India kept its focus primarily on wildlife and nature conservation.
Whilst WWF conservation initiatives for the tiger and other priority species continue to be a core area of work, WWF programmes move ahead on education, sustainable agriculture, marine conservation, engaging with businesses to adopt better environmental practices, inspiring citizens to take positive action for the planet, among many others.
For more details check: https://www.wwfindia.org/
7)Madras Crocodile Bank Trust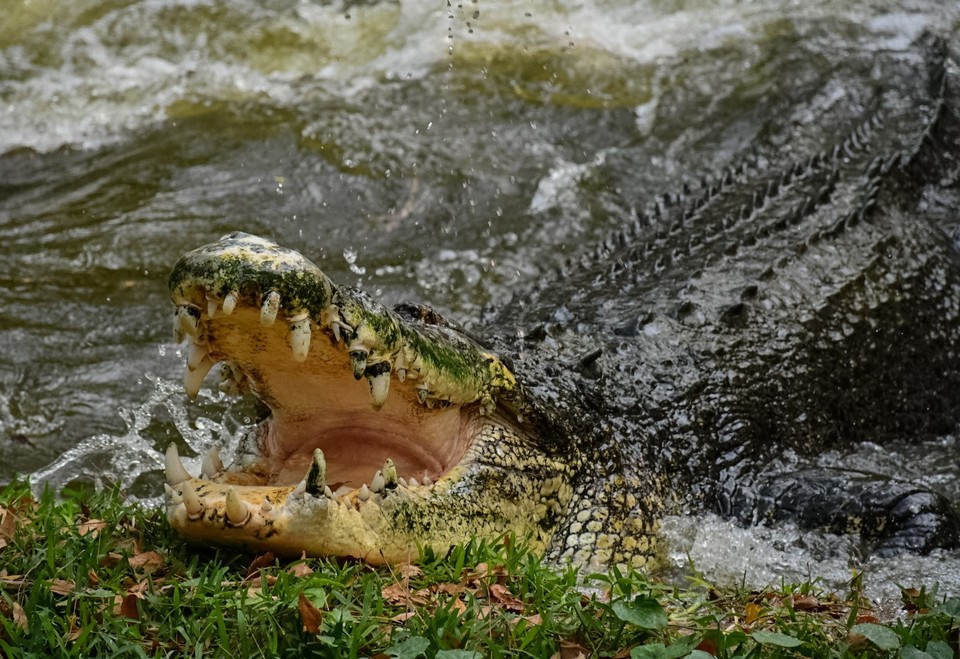 Mr Rom and Zai Whitaker established the Madras Crocodile Bank Trust in 1976 with the specific goal of securing breeding populations of the three species of Indian crocodile: the mugger (Crocodylus palustris), the saltwater crocodile (Crocodylus porosus) and the rarest of all, the gharial (Gavialis gangeticus).
The Crocodile Bank was originally designed to be a living genetic repository of crocodiles for safekeeping, to protect and multiply until such time when they could be returned to restock their original wild habitats. This action was initially met with tremendous success, but today, release into the wild has stopped due to shrinking wilderness areas and the lack of suitable habitat.
The volunteer program is open for enthusiasts who have the commitment and enthusiasm to contribute proactively and adapt to the daily rigours of a zoo. Over the years, Madras Crocodile bank have benefited enormously from a positive working relationship. As a volunteer, one will have an opportunity to work in different components of the zoo; Research, Education and Zoo maintenance.
For more details check: http://madrascrocodilebank.org/
8)Zostel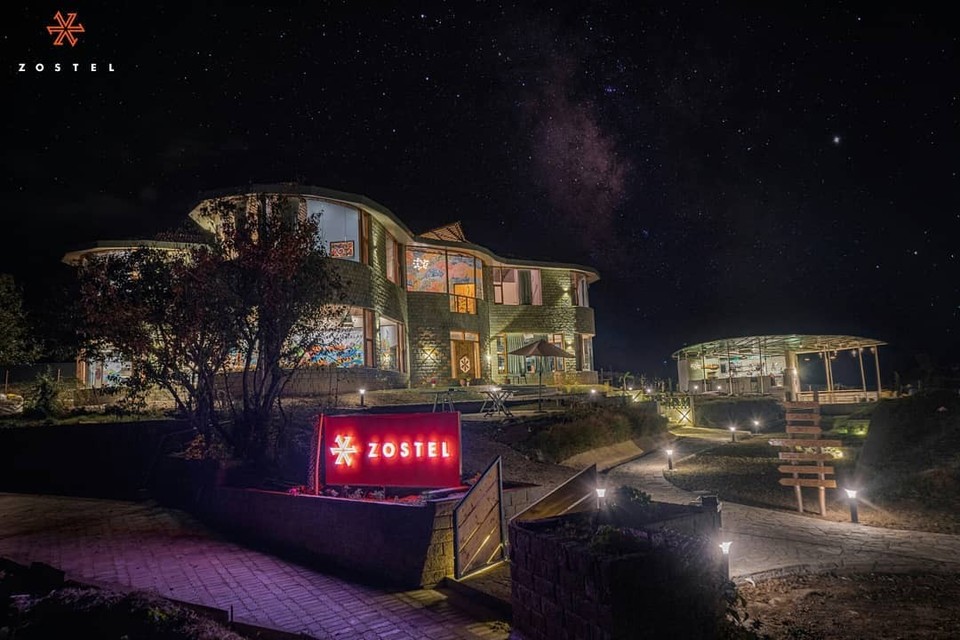 Zostel, Indias first chain of backpackers hostels established in august 2013 by young entrepreneurs. Zostel has spread across 40 destinations in prominent touristic locations in India .One can volunteer with zostel and spend cherishing moments in various zostel properties
For more details check: https://www.zostel.com/
9)Kabani Tour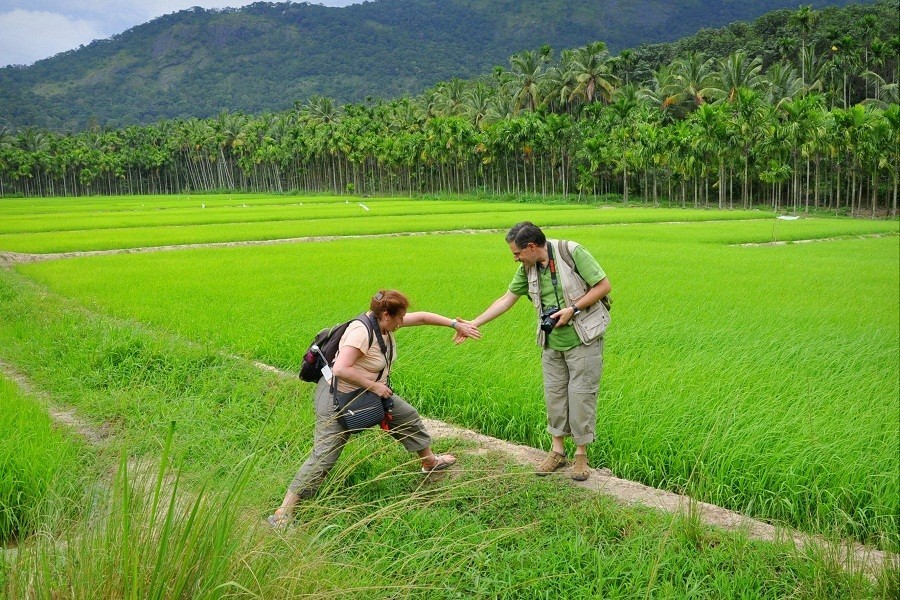 Kabani – Community Tourism & Services – is a Private Limited Company that has been founded in 2014. It is a togetherness of committed people thinking and striving for the cause of their people and the land that they love.
Kabani Community Tourism & Services provides a platform where people can bring their creativity, commitment, skills, dedication etc. Kabani provides opportunity for volunteers (long term and short-term) to help us in research, campaigns, community tourism initiatives, appropriate technology program etc
For more details check: https://www.kabanitour.com/
10)Tripoto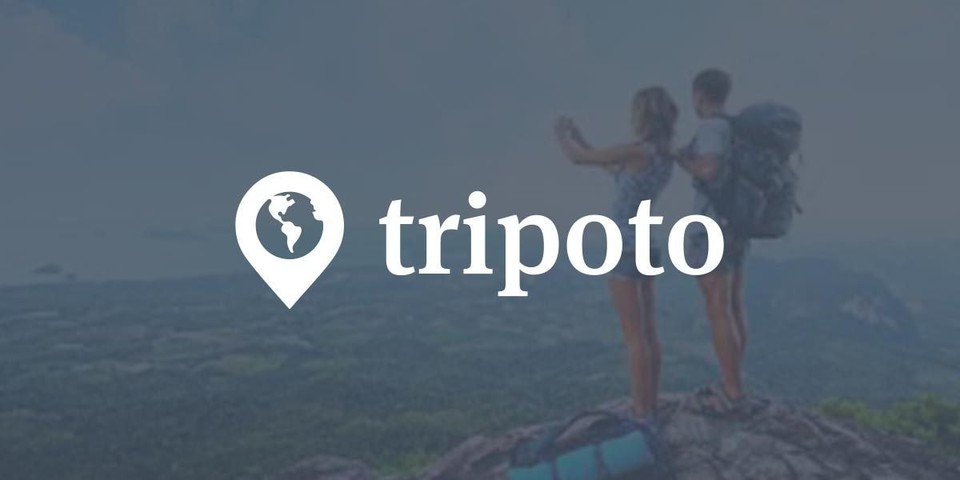 Tripoto is a platform to share and discover amazing travel stories and itineraries. At Tripoto it brings travelers together from around the world to share and discover real, actionable, crowd sourced travel stories.
Tripoto is mapping every single destination in the travel story along with the associated content and pictures. At Tripoto you can find amazing itineraries created by avid travelers, celebrities or your friends and family. Each travel itinerary is linked to the profile of a traveler to help you understand the personality of the traveler better. One can find content writing, social media associate and travel writer internships
For more details check : https://www.tripoto.com/
Reference : The above information pertaining to organisation is referred through official websites and substitute links mentioned in the web
Image Courtesy : All above images are derived through official websites and Instagram pages of the company